For fans of the Evangelion series, the allure of EVA-00 is undeniable. This prototype unit, while volatile, has played pivotal roles in the show and has become an iconic figure in the anime realm. Learning how to draw EVA-00 isn't just about mastering its form, but also capturing its essence. This guide will navigate you through the intricacies of illustrating EVA-00, ensuring that by the end, you've got a masterpiece on your hands.
Character's Description
Distinctive Head: One of EVA-00's standout features is its helmet-like head, housing a singular, camera-like red optical eye. This distinguishes it from other units that have multiple eyes.
Posture and Proportions: Despite its mechanical origin, EVA-00's humanoid structure demands attention to human anatomy, ensuring the final illustration feels authentic and proportionate.
Related Characters: While focusing on EVA-00, consider adding Rei Ayanami, its designated pilot, to your drawing. Their bond is profound, making their combined portrayal even more impactful. Optionally, you can add Unit-01 to your sketch.
About this Evangelion Unit-00 Drawing Guide
In this tutorial, comprised of 43 methodical steps, we'll delve into the world of Evangelion, capturing EVA-00 in all its glory. The drawing stages are coded for ease:
Red Color:

Highlights the current drawing step.

Black Color:

Represents previously drawn lines.

Grey Color:

Indicates the basic sketch's proportions, to be executed with light pencil strokes.
The initial steps will lay out the basic structure, ensuring proportions are on point. In the concluding stages, artists have the option to ink the sketch. Ensure you wait for the ink to dry to avoid smudging, then gently erase the underlying pencil draft to reveal a clean, striking image of EVA-00.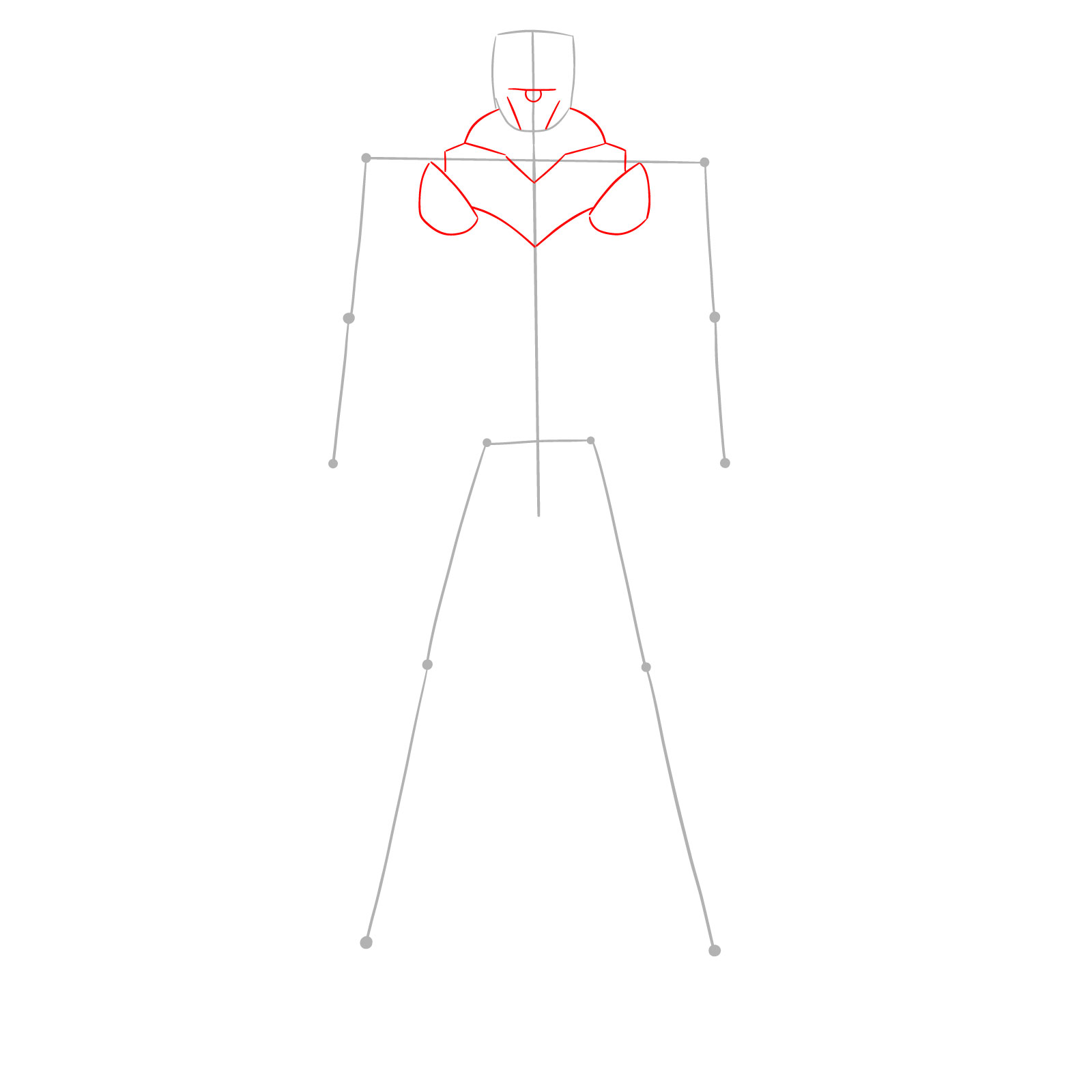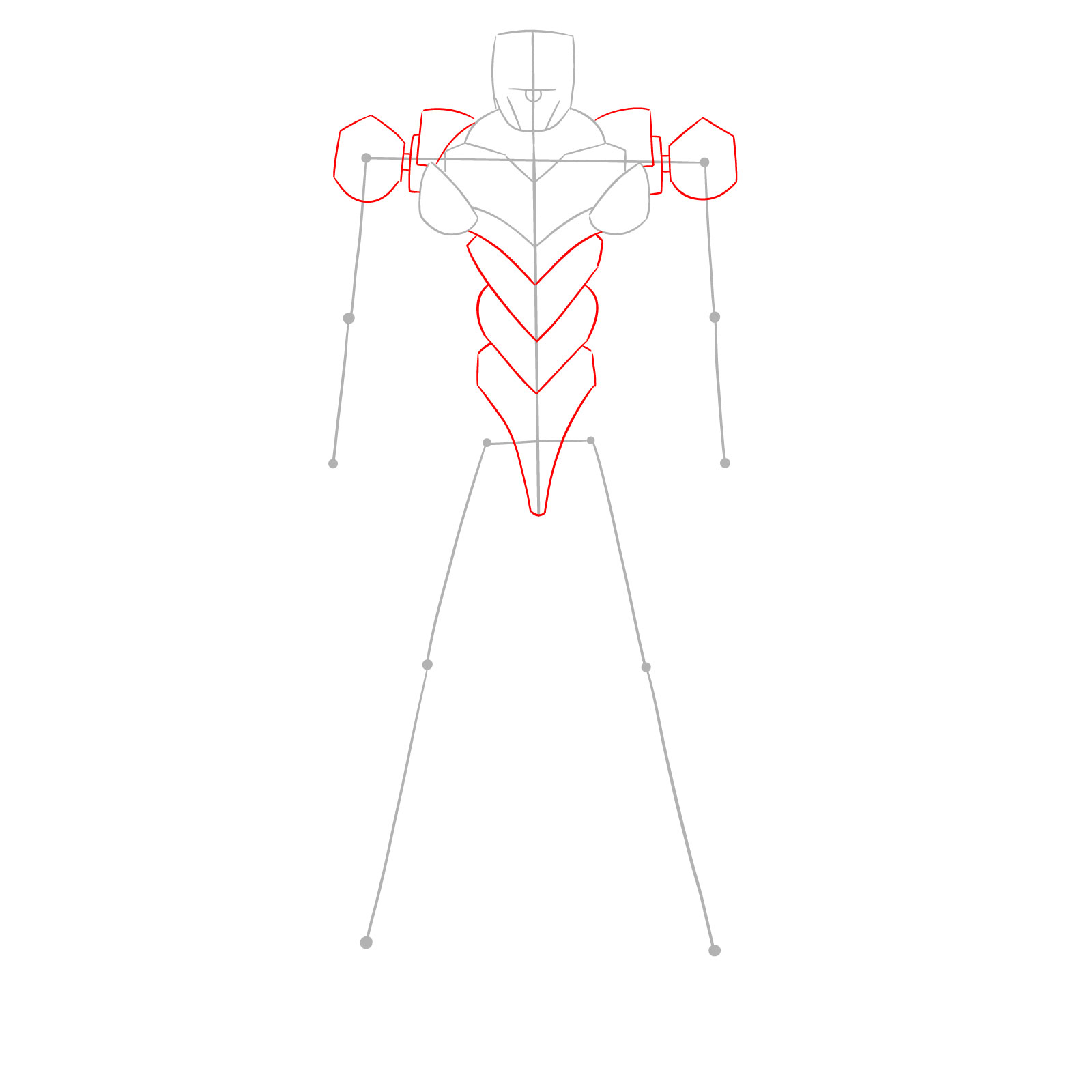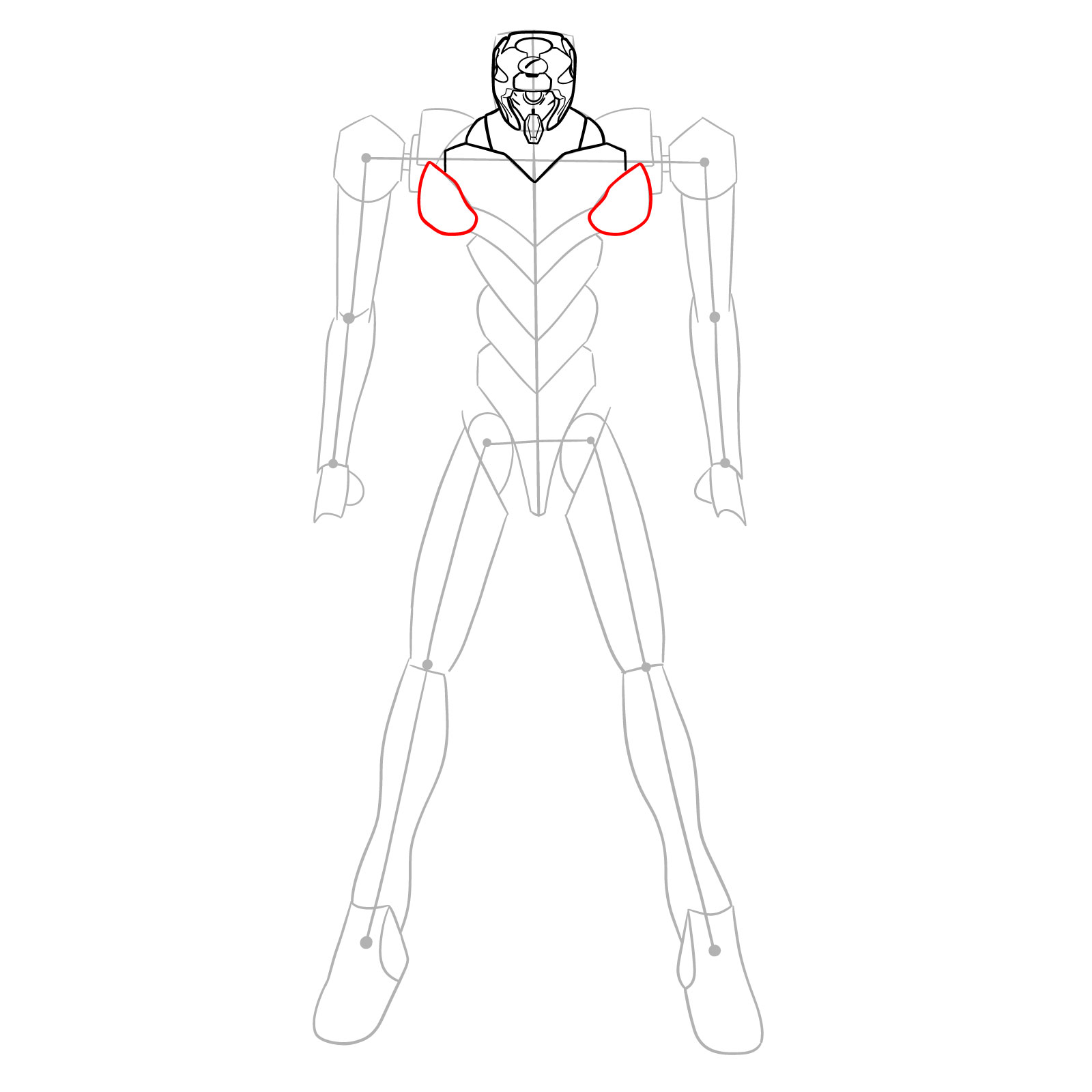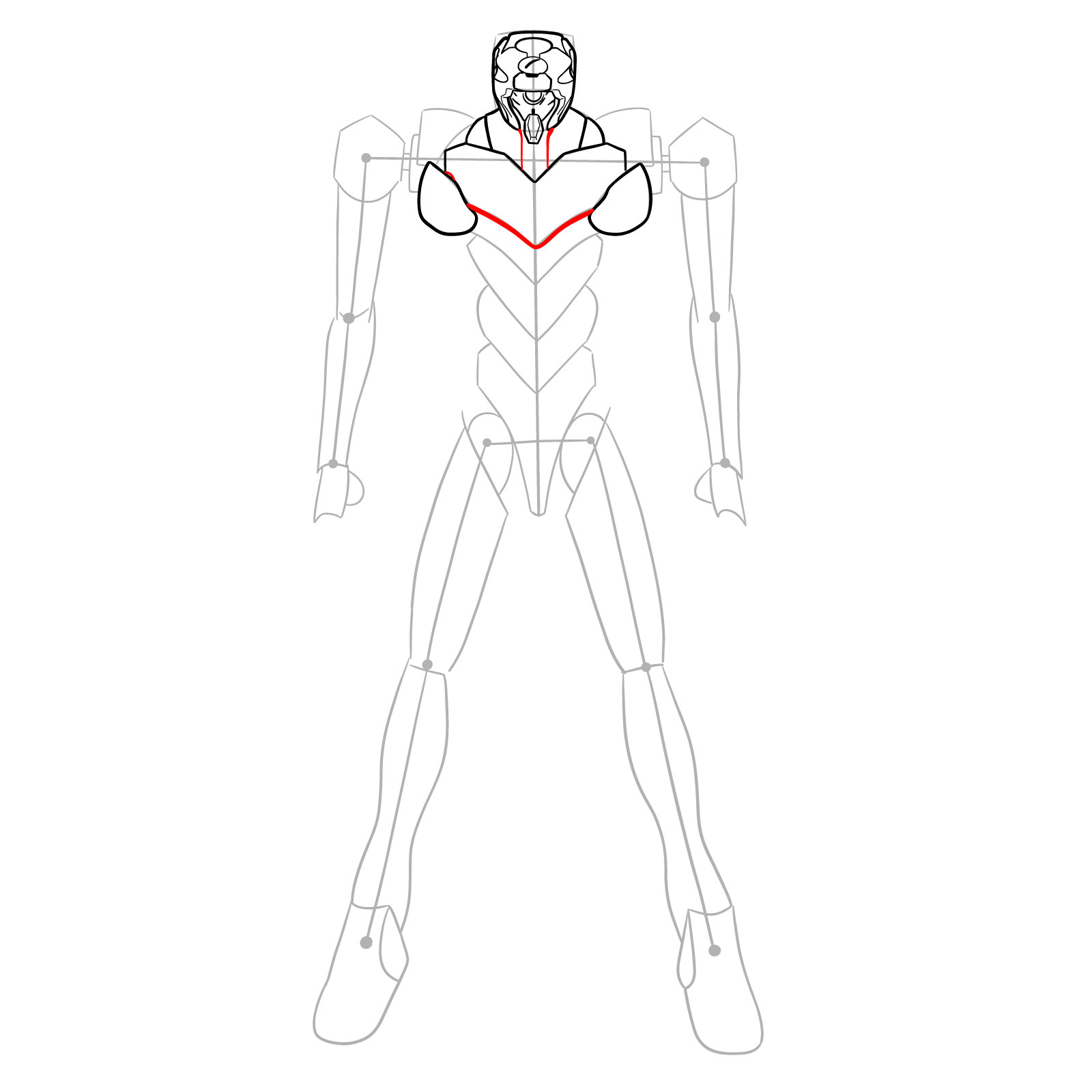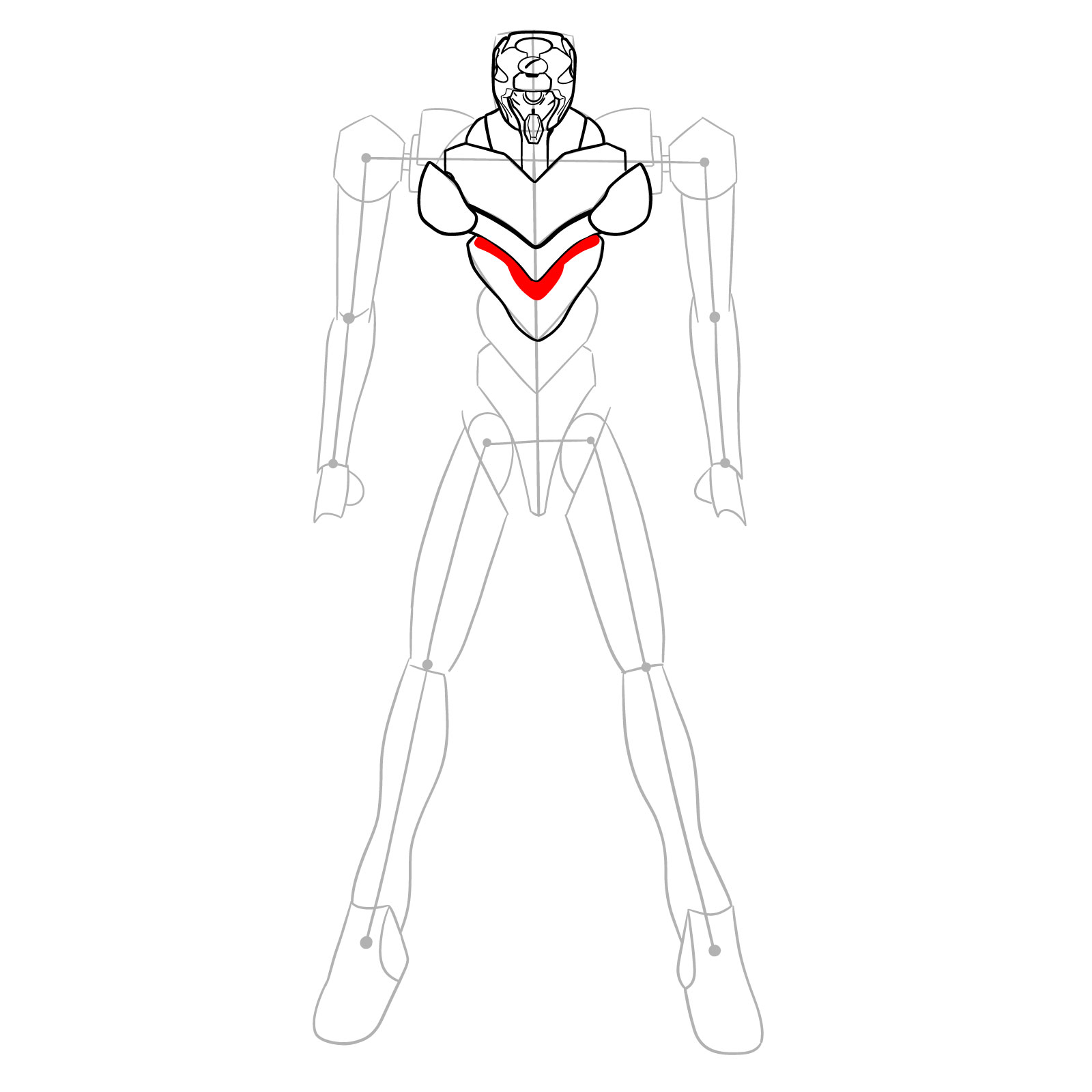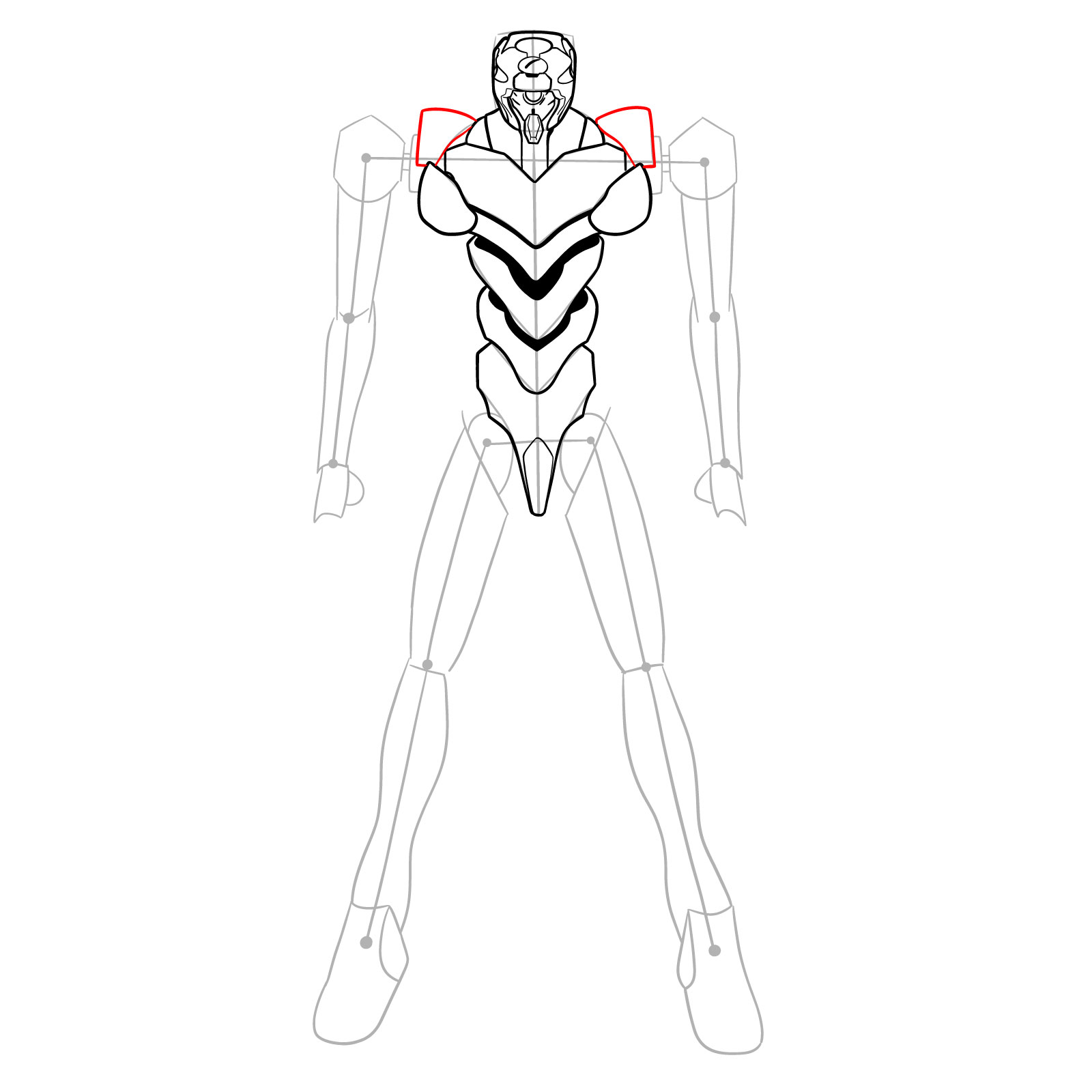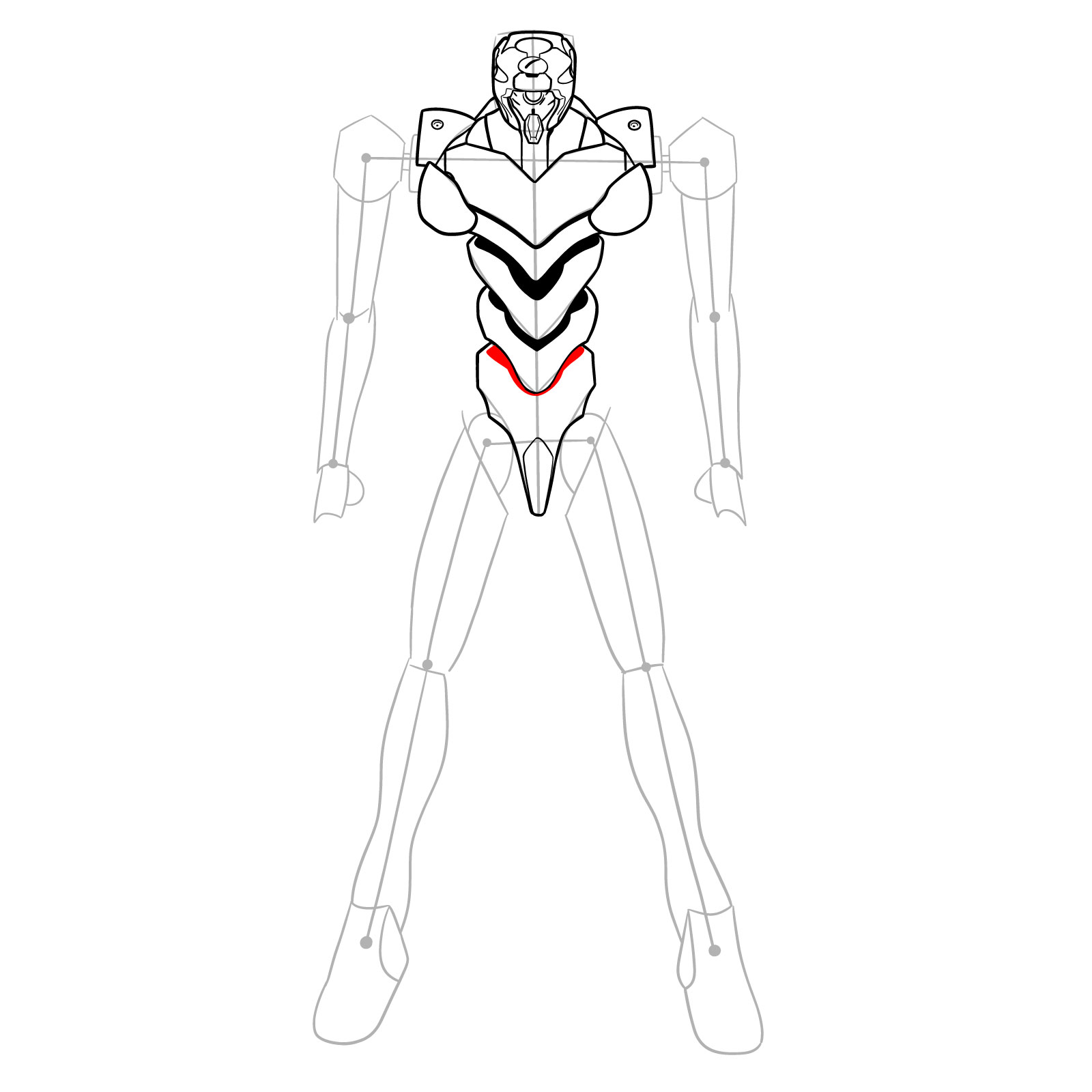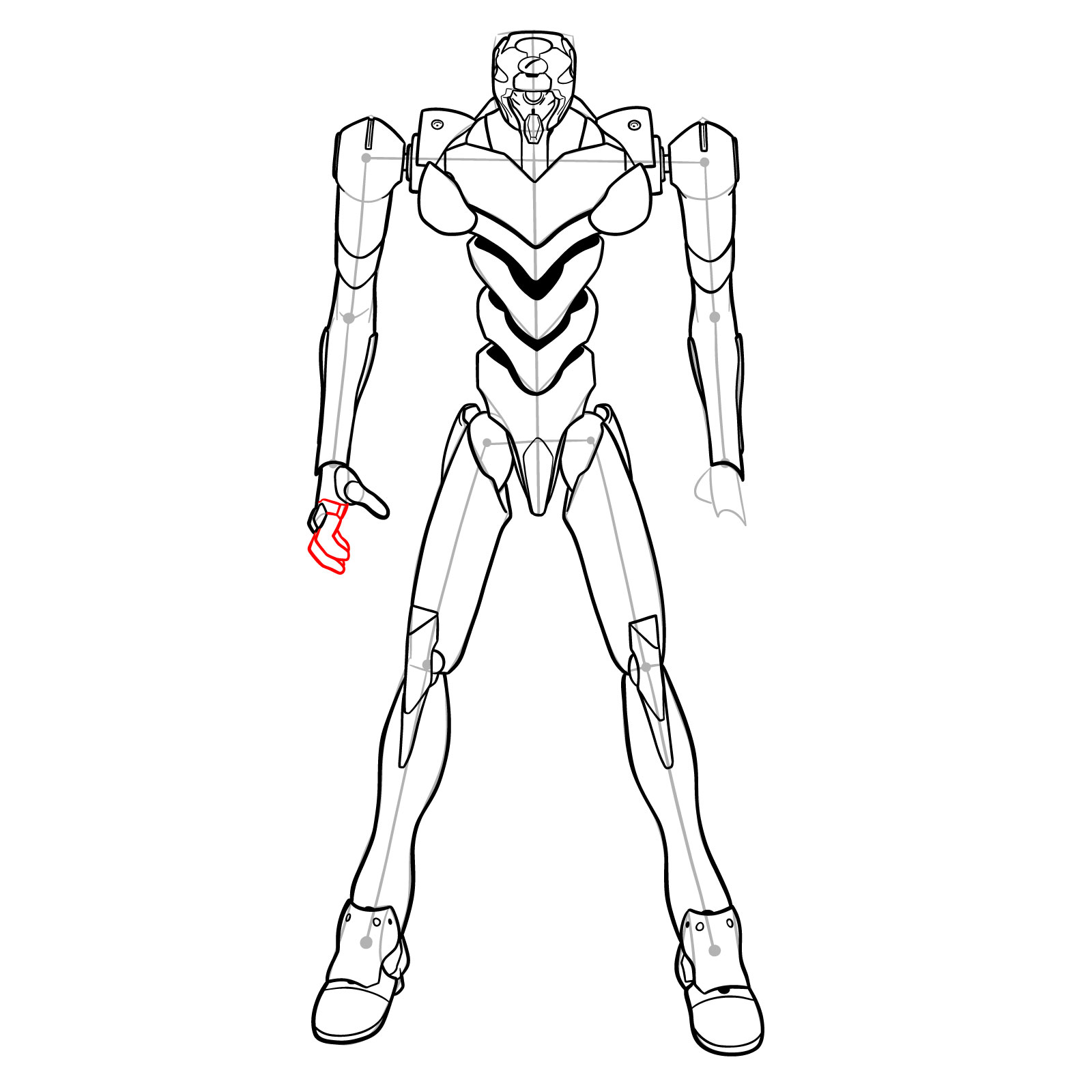 FAQs on Drawing EVA-00
What's the optimal technique to sketch EVA-00's unique helmet-like head?
Begin with a basic structure. Given EVA-00's singular eye, positioning it centrally will be crucial. The helmet's outer layer can be added using curved lines, ensuring it envelops the basic head shape uniformly. Attention to symmetry will be pivotal here.
Embarking on this journey to learn how to draw EVA-00 has hopefully been both enlightening and enjoyable. EVA-00, with its captivating design and profound backstory, deserves to be illustrated with precision and passion. If you've appreciated this guide and wish to support further endeavors, kindly consider donating here. Your contributions fuel these tutorials, and by donating, you can even suggest topics for future ones. Share this guide with fellow enthusiasts or join our community on Facebook, Instagram, or Pinterest. Here's to many more drawing adventures!