Do you love mythical creatures? Do you want to learn how to draw one? Join us in this blog post as we learn how to draw a Gryphon! We will be using some simple shapes and lines to create this amazing creature. Ready, let's get started!
Step-by-step drawing guide of the Gryphon (Griffin)
Gryphons are one of the most popular mythical creatures, appearing in the folklore of many cultures around the world. Typically, they are portrayed as a lion with the wings and head of an eagle, and they are often associated with strength, courage, and royalty. In ancient Greece, Gryphons were said to guard the lodgings of Zeus, and in medieval Europe they were often depicted as fierce defenders of castles. Today, Gryphons (as well as hippogryphs) remain a popular motif in literature, film, and art, and they continue to capture the imaginations of people young and old. If you would like to learn how to draw a Gryphon yourself, follow the instructions below. Whether you're an aspiring artist or simply looking for a fun project to do with your kids, you're sure to enjoy creating your very own mythical beast.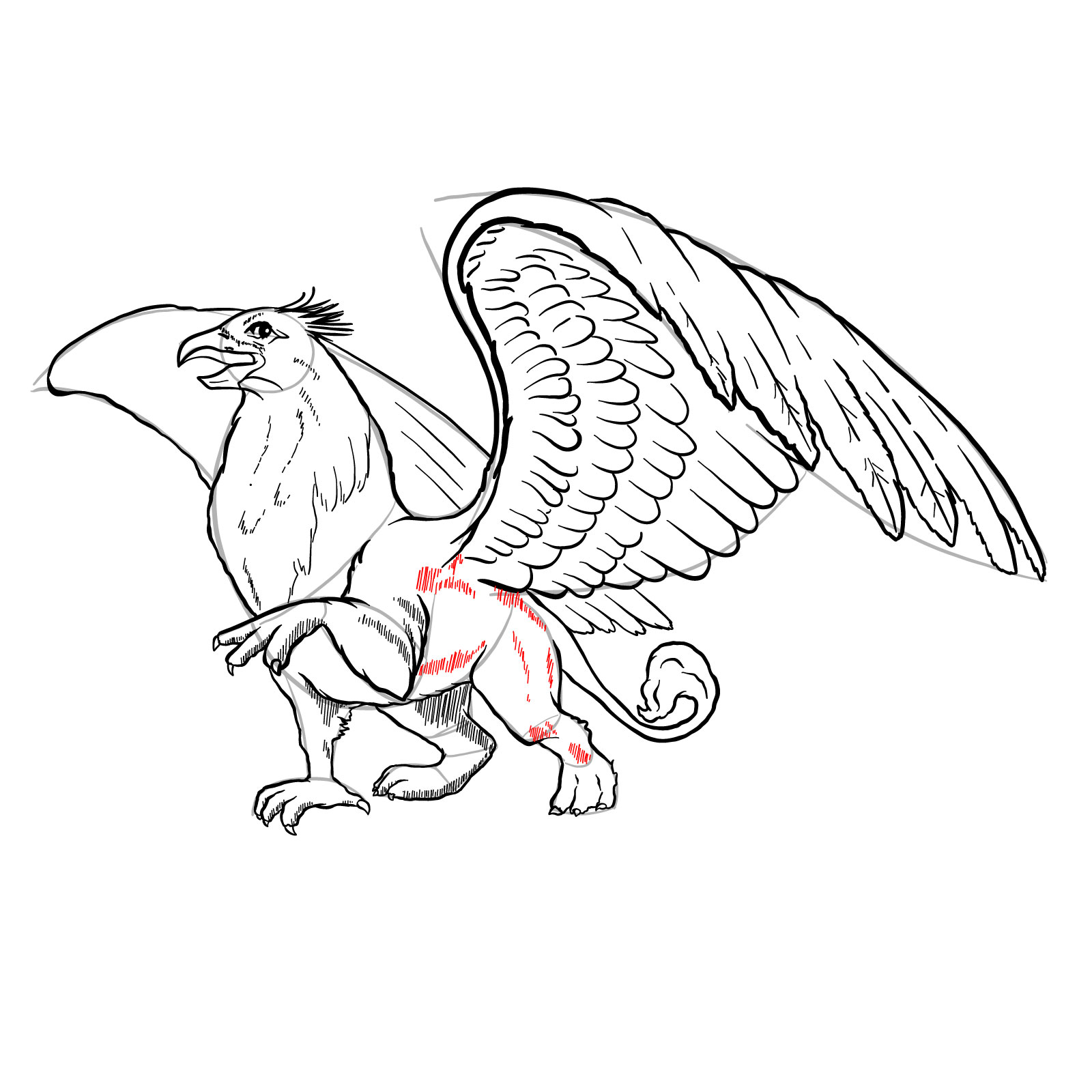 So there you have it – our guide on how to draw a Gryphon. We hope you enjoyed following along and that your Gryphon looks fantastic! What other creatures from myths would you like us to cover in future tutorials? Let us know in the comments below.