Marvel Comics is home to numerous incredible characters, and Magik is no exception. With her unique blend of mutant and magical powers, Magik, also known as Illyana Rasputina, is a fascinating character to explore through art. If you're ready to learn how to draw Magik, you've come to the right place! In this blog post, we'll delve into the character's backstory and provide helpful tips for creating your very own Magik drawing.
Discover Magik: A Powerful Mutant and Sorceress
Before we discuss how to draw Magik, it's essential to understand the character's rich history and unique abilities. Illyana Rasputina, or Magik, is the younger sister of Colossus, another popular X-Men character. Born with mutant abilities, she was kidnapped as a child and taken to Limbo, a demonic realm where she learned sorcery and gained control over the Soulsword, a powerful magical weapon.
Magik's dual nature as a mutant and sorceress makes her a compelling character to draw. Her iconic appearance includes her Soulsword, magical armor, and stylish costume, providing a variety of elements to practice and perfect in your artwork. As you explore the world of Magik, you might also be interested in drawing other Marvel characters connected to her story, such as Kitty Pryde, or Doctor Strange.
Tips for Drawing Magik
As you embark on your journey to draw Magik, consider the following tips to help you achieve the best results:
Begin with basic shapes: Simplify Magik's form into basic geometric shapes to establish the correct proportions and body structure.
Focus on the details: Pay close attention to Magik's unique features, such as her armor, Soulsword, and costume elements.
Experiment with poses and expressions: Capture Magik's personality and powers by drawing her in a variety of dynamic poses and facial expressions.
Practice shading and lighting: Enhance your Magik drawing by incorporating shading techniques to add depth and dimension to your artwork.
Creating Your Magik Drawing
Now that you have a deeper understanding of Magik's character and some helpful tips in mind, it's time to begin drawing. Start by sketching the basic shapes of her body, and then gradually add details such as her armor, Soulsword, and facial features.
As you work on your Magik drawing, don't be afraid to experiment with different techniques and styles. You might discover new ways to capture the essence of the character or find a particular approach that works best for you.
Remember to practice drawing Magik in various action poses to showcase her abilities and bring your artwork to life. And most importantly, have fun and enjoy the process!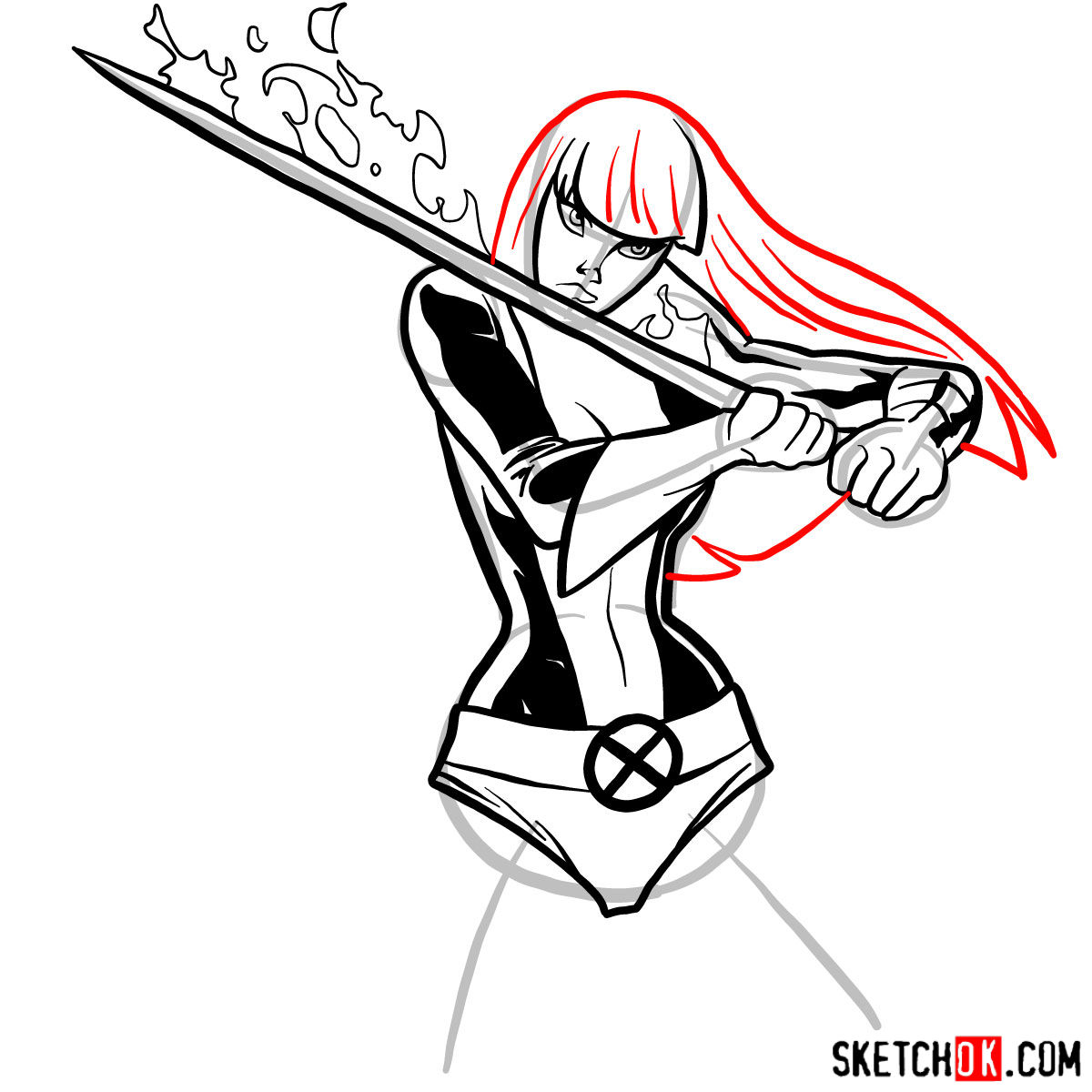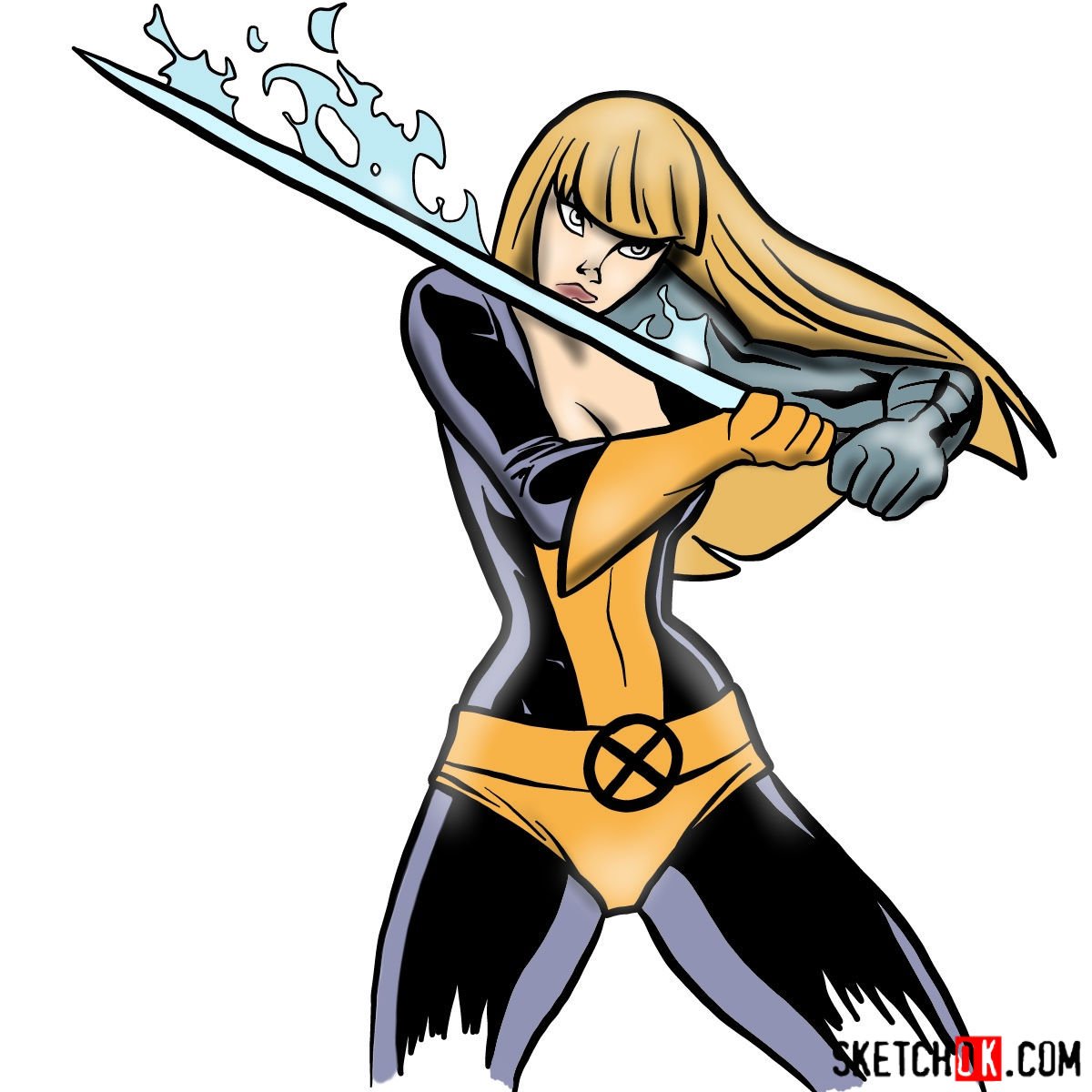 Now you know how to draw Magik. As you continue to practice and refine your skills, you'll gain a deeper appreciation for the character and her unique attributes. Remember to experiment with different techniques and styles to find what works best for you and to continue challenging yourself with new characters and poses.
With dedication and persistence, you'll be able to create stunning Magik drawings that showcase your artistic talents. So, grab your pencils and paper, and embark on your exciting journey of drawing Magik and the many other incredible superheroes from the Marvel Universe!
P.S. You can support the regular free drawing tutorial updates by making a donation on Buy me a Coffee. Thank you!