Welcome to the fascinating journey of sketching one of the most iconic animated characters, Stitch. From the hit movie 'Lilo & Stitch', this blue-furred experiment has stolen many hearts with its playful antics and unique design. If you've ever wondered how to draw Stitch full body, you're in the right place! This guide aims to simplify the process, ensuring you can capture the intricate features and playful expression of this lovable alien.
Understanding Stitch's Unique Appearance
Distinctive Blue Fur: Stitch's vibrant blue fur is one of his defining characteristics, with aqua countershading around his eyes and chin.
Facial Features: Large rabbit-like ears with pink insides, wide mouth showcasing white teeth, and large black, pupil-less eyes.
Special Markings: He has dark blue markings on his occiput and back, coupled with retractable arms and sharp retractable claws on his limbs.
For those looking to add a more comprehensive scene, consider including Lilo, or try sketching Stitch's face to make a profile card of the playful alien.
The Guide's Essence
This comprehensive guide on how to draw Stitch full body consists of 28 steps. Each step will guide you meticulously to ensure your sketch reflects Stitch's true essence. Our guide uses a color-coding system for clarity:
Red Color:

Highlights the current step you should be focusing on.

Black Color:

Showcases the lines you've previously drawn.
This guide starts directly with sketching Stitch from top to bottom. By the time you approach the end, you can choose to ink your sketch. Remember, once you ink, it's crucial to allow the ink to dry before gently erasing the pencil marks, ensuring a clean, crisp drawing.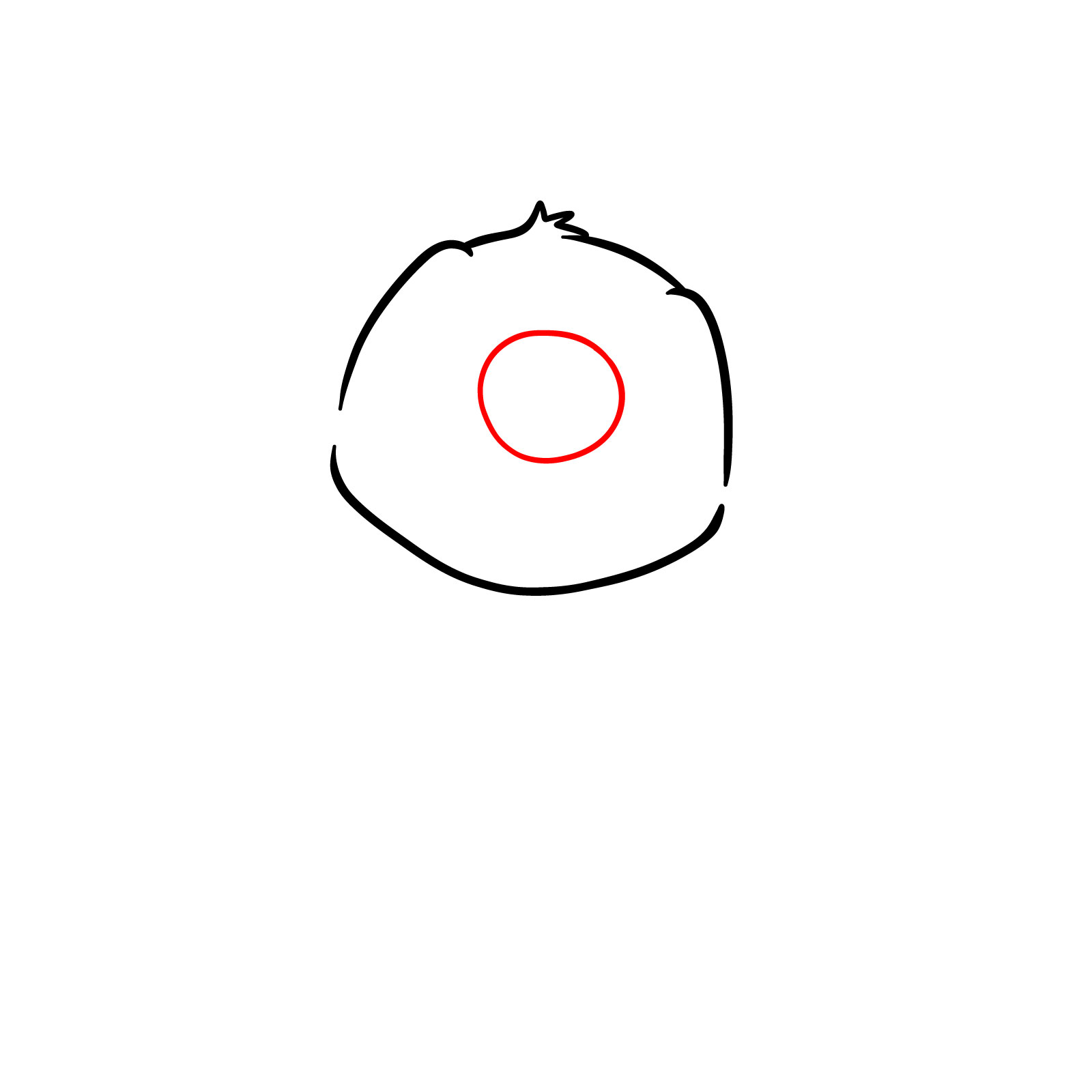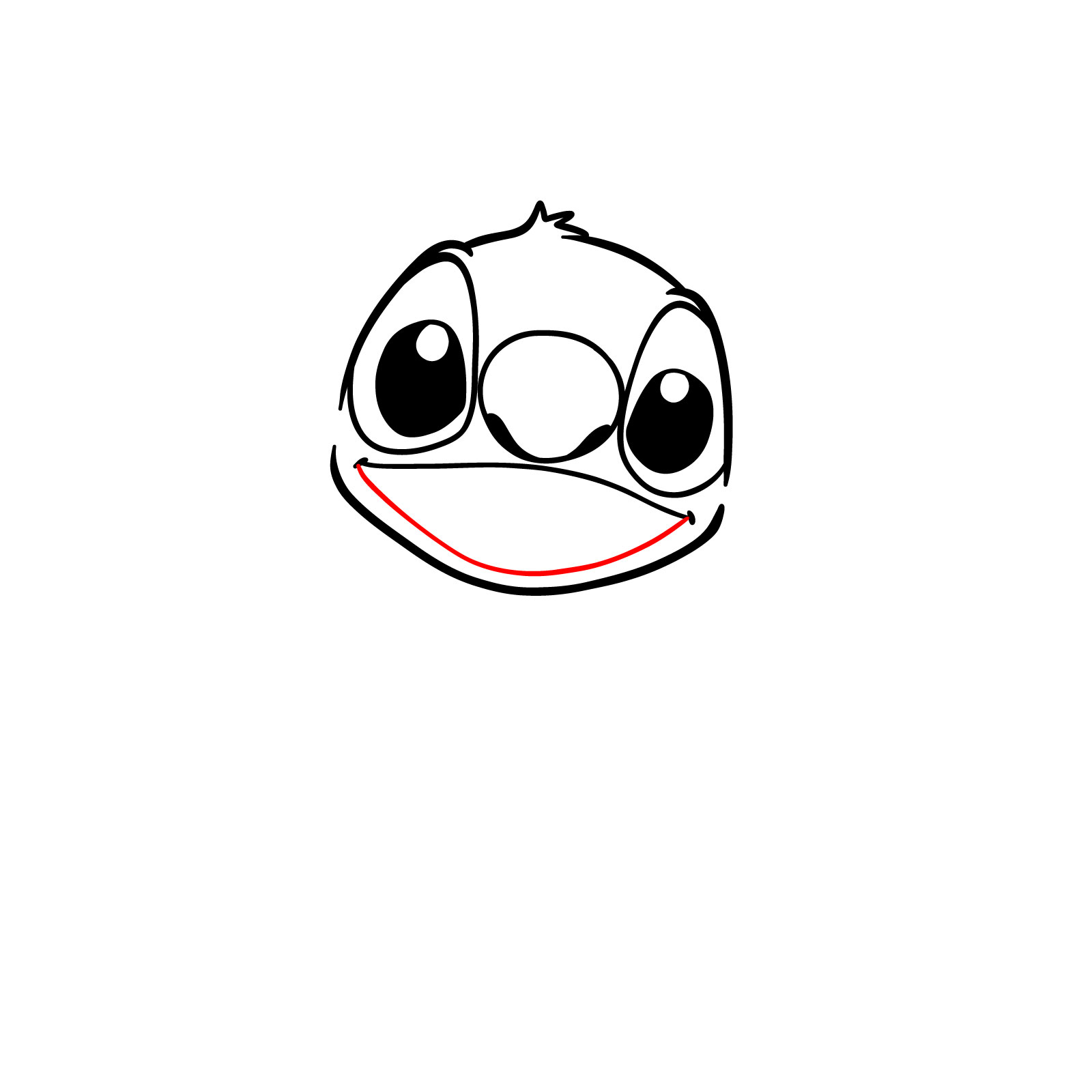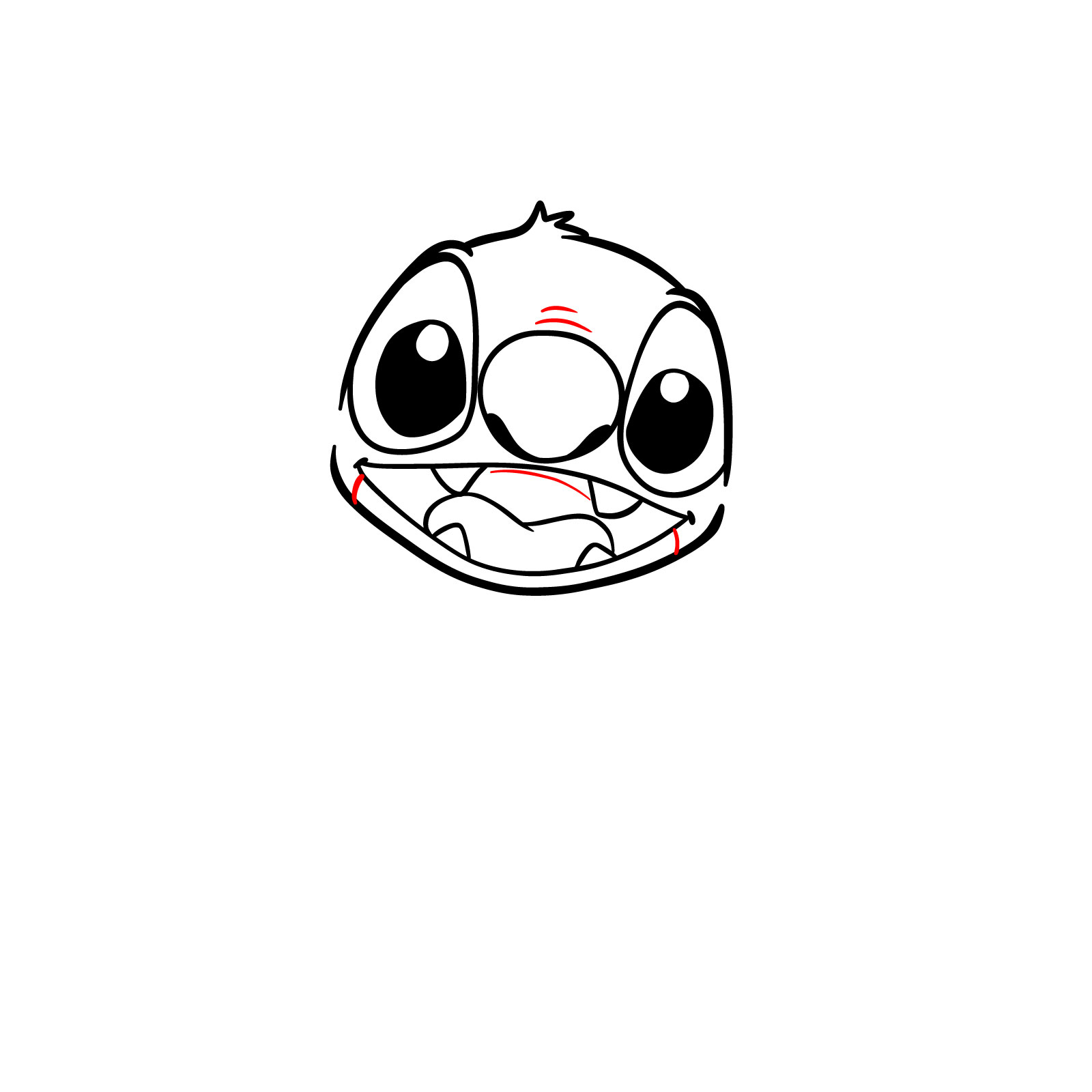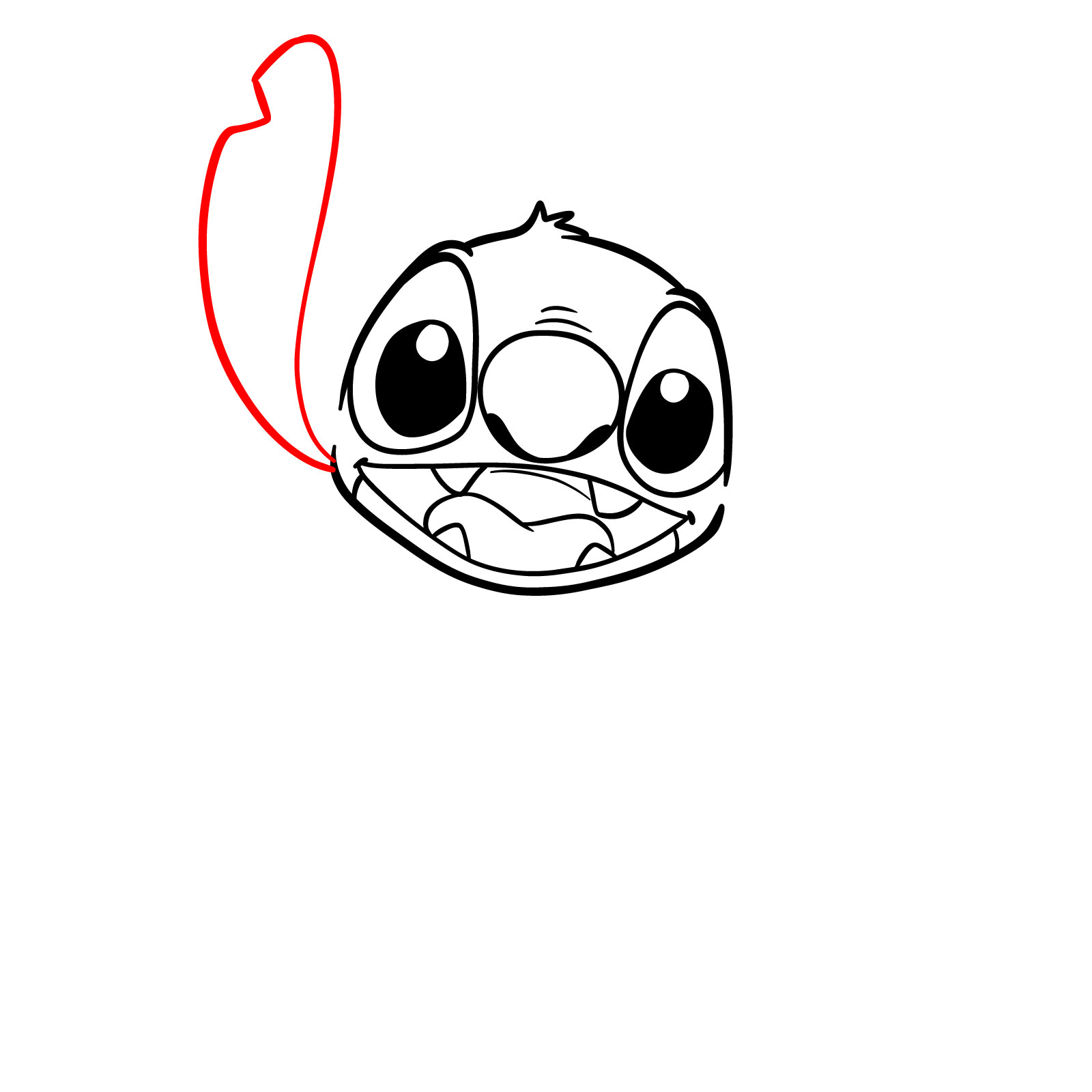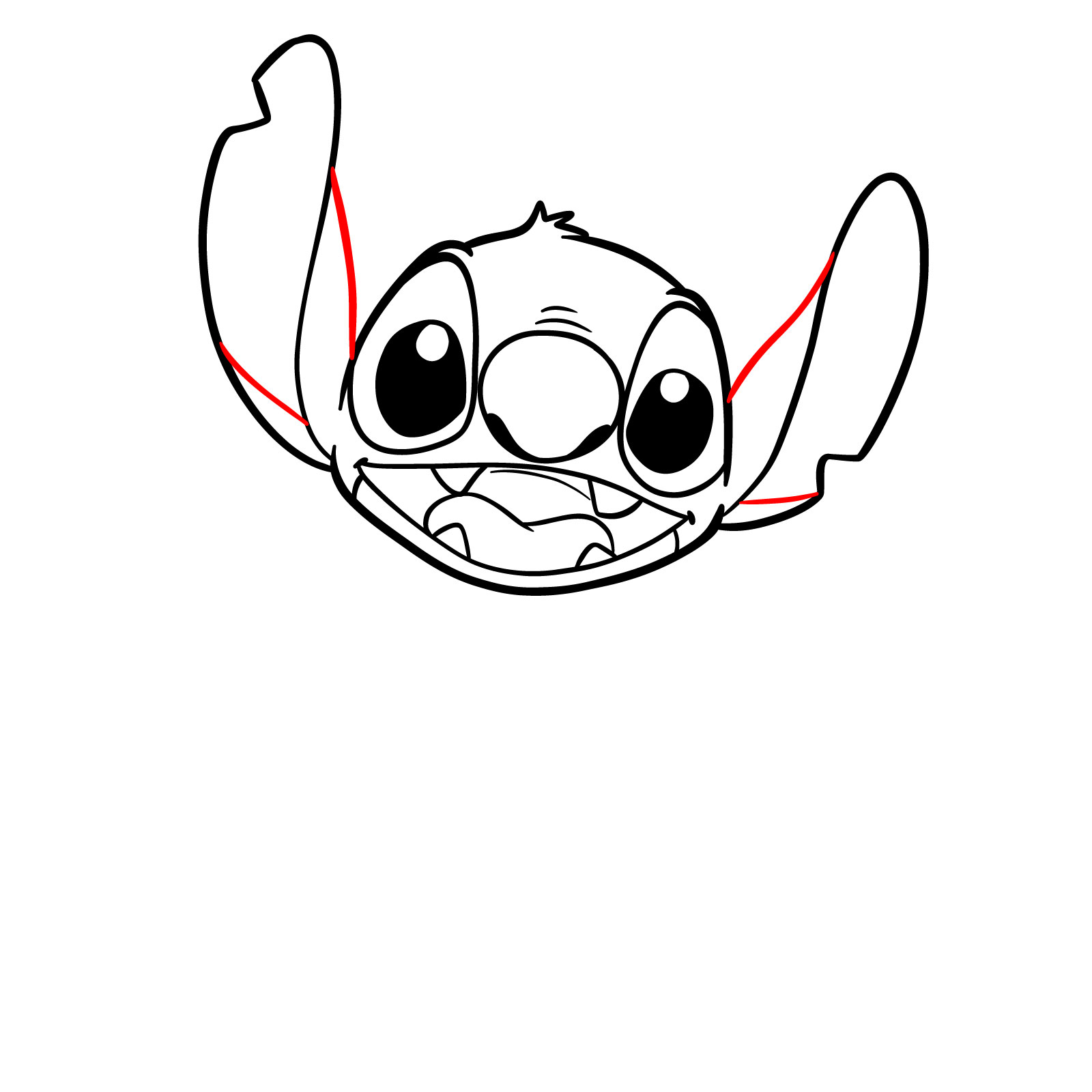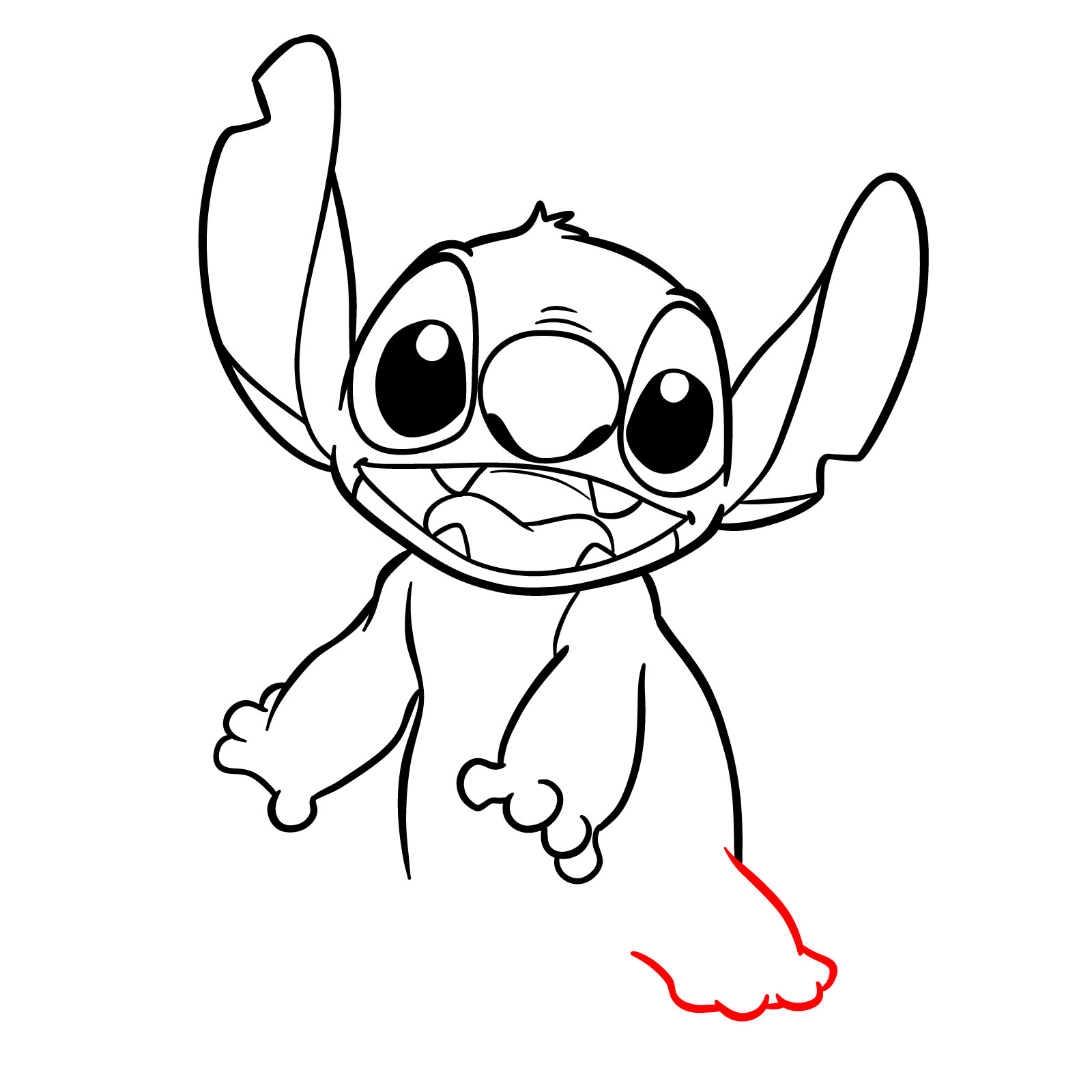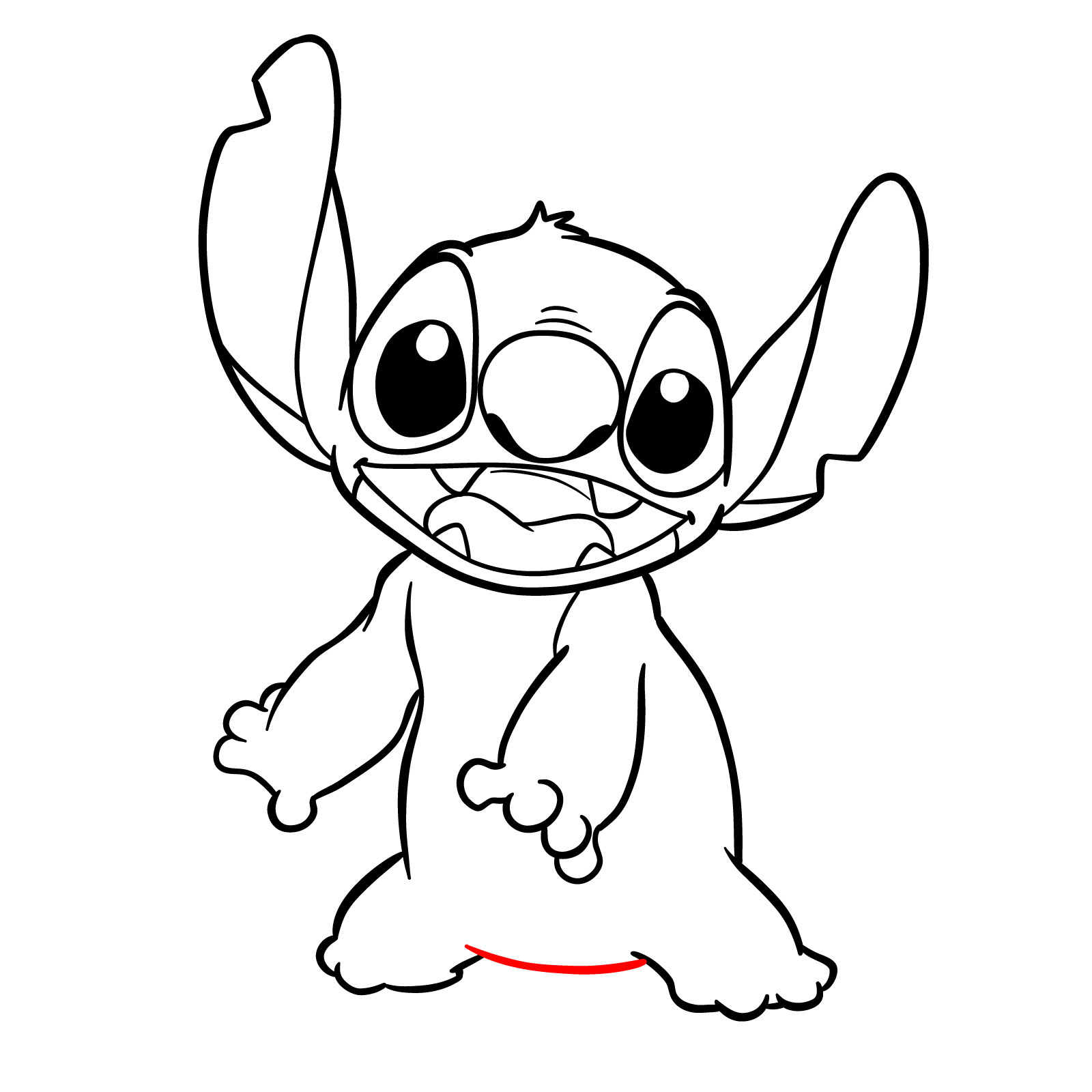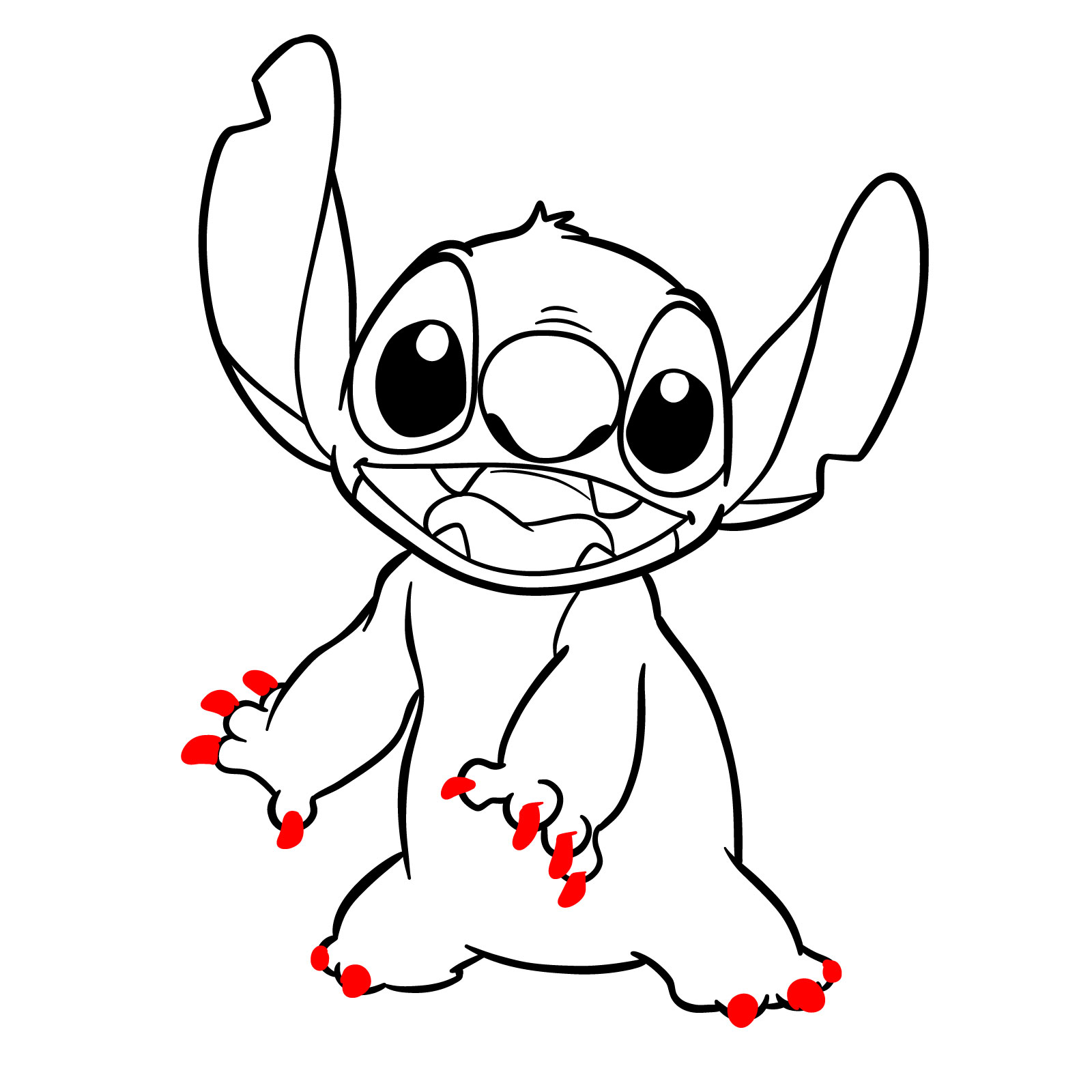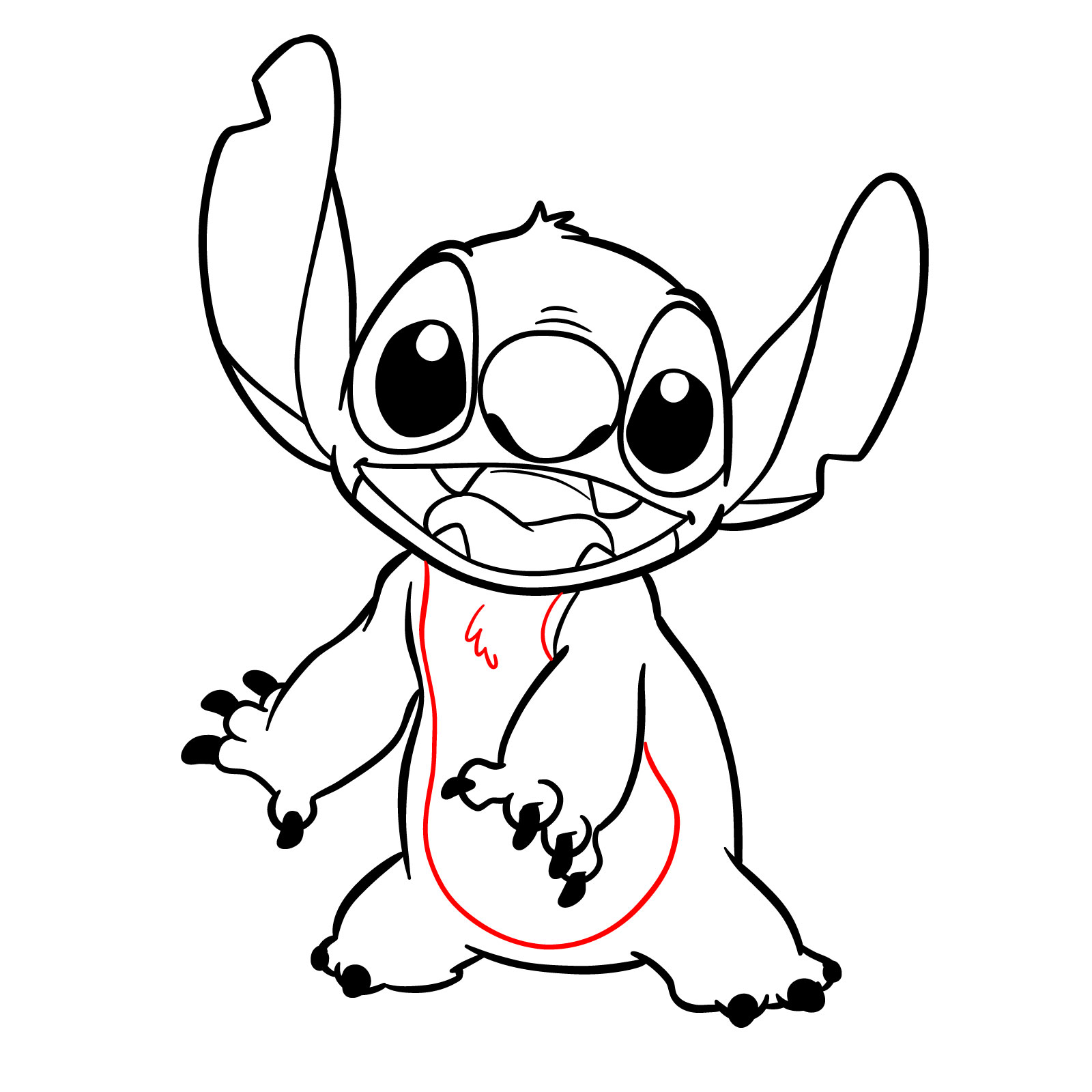 Drawing Stitch: Frequently Asked Questions
How do I accurately depict Stitch's playful expression?
Stitch's charm lies in his playful expression. Pay special attention to his large black eyes, which usually reflect mischief. While the mouth plays a crucial role in showcasing his playful antics, the eyebrows, slightly arched, can add an extra touch of mischievous charm.
Concluding the Stitch Sketch Journey
Thank you for joining me on this artistic voyage on how to draw Stitch full body. Every drawing carries a piece of the artist's heart, and I'm excited to see your rendition of this playful character. If you found this guide helpful, consider sharing it with fellow art enthusiasts.
SketchOk thrives on your love and support. If you wish to support further and even have suggestions for future tutorials, consider donating on Buy me a coffee. Your valuable suggestions will always take the front seat and be created promptly. Let's continue this journey together! Also, for more exciting tutorials and updates, subscribe and follow SketchOk on Facebook, Instagram, and Pinterest. Happy sketching!