Donatello, the tech genius of the Teenage Mutant Ninja Turtles, has been an iconic character for generations. His distinct appearance and quirky charm make him a favorite among artists and fans alike. This tutorial will guide you on how to draw Donatello with precision, capturing his essence and making your sketch come alive.
Key Features of Donatello's Appearance
Bo Staff: Donatello's weapon of choice, a long wooden staff.
Bandana: His purple bandana is a signature look, differentiating him from his brothers.
Shell: A large protective turtle shell on his back.
If you're keen on expanding your drawing, consider adding his brothers: Leonardo with his blue bandana and swords, Michelangelo with his orange bandana and nunchucks, or Raphael with his red bandana and sais.
About the Guide
This guide comprises of 11 distinct steps to help you sketch Donatello seamlessly. Let's understand the color coding:
Red Color:

Indicates the current drawing step you should focus on.

Grey Color:

Represents the foundational sketch for proportions. Remember to sketch lightly!

Black Color:

Showcases the lines you have previously drawn.
The initial stage emphasizes creating a basic sketch using light pencil strokes. This foundation is pivotal as it ensures accurate proportions. Once all steps are complete, artists may opt to ink the sketch. Inking provides a refined look and prepares the drawing for any coloring, if desired. It's imperative to let the ink dry thoroughly before erasing the pencil marks to avoid smudging and to maintain the sketch's clarity.
Step 1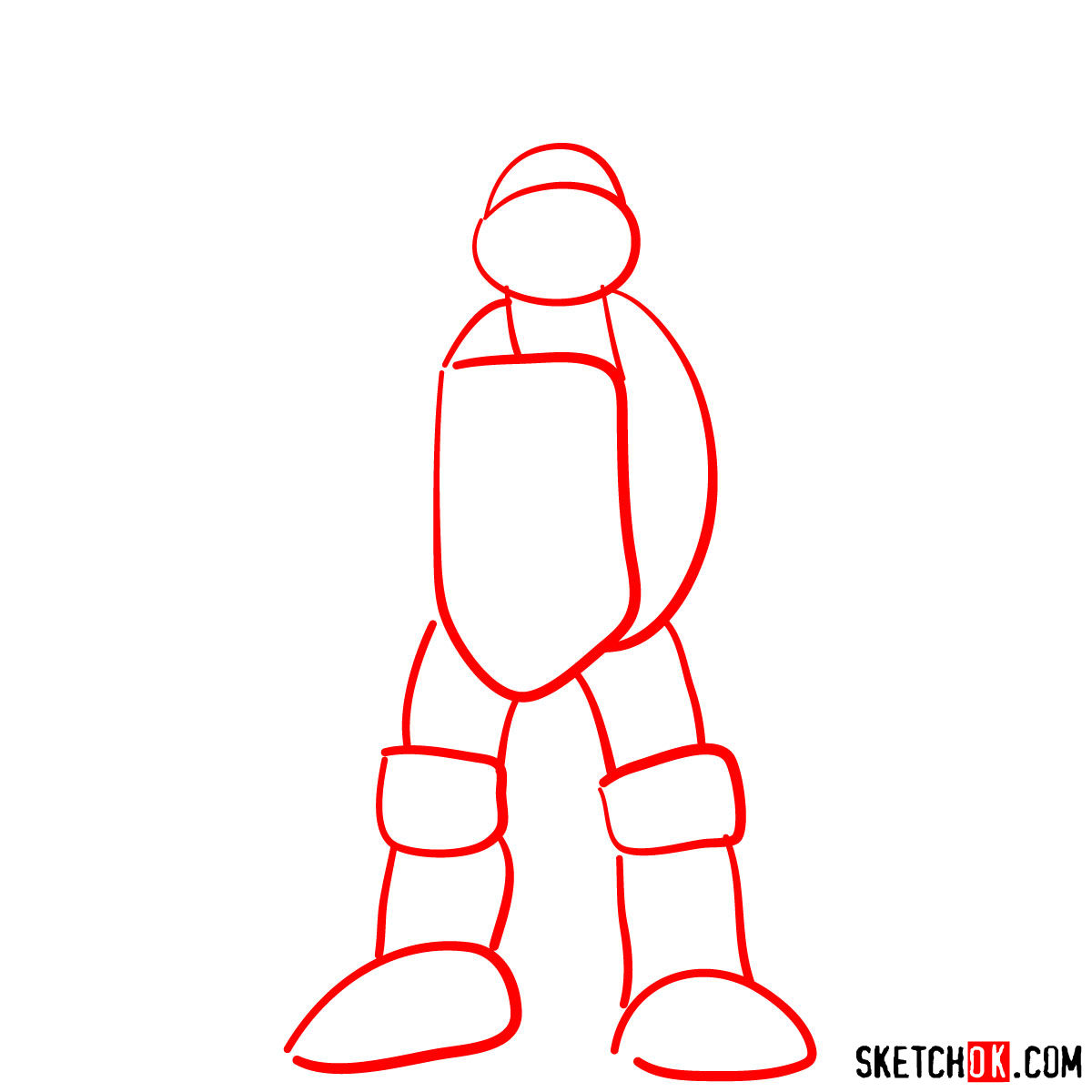 Step 2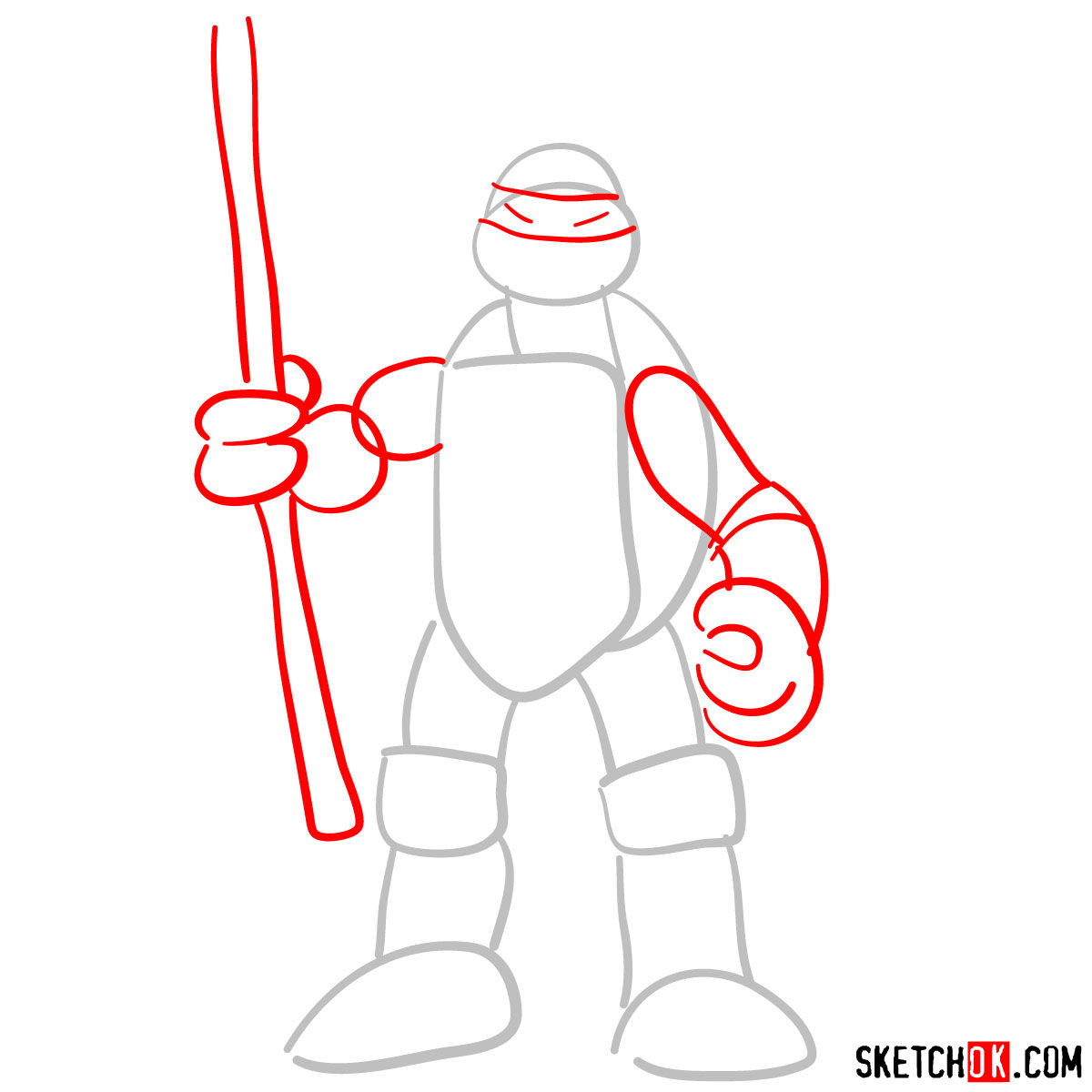 Step 3
Step 4
Step 5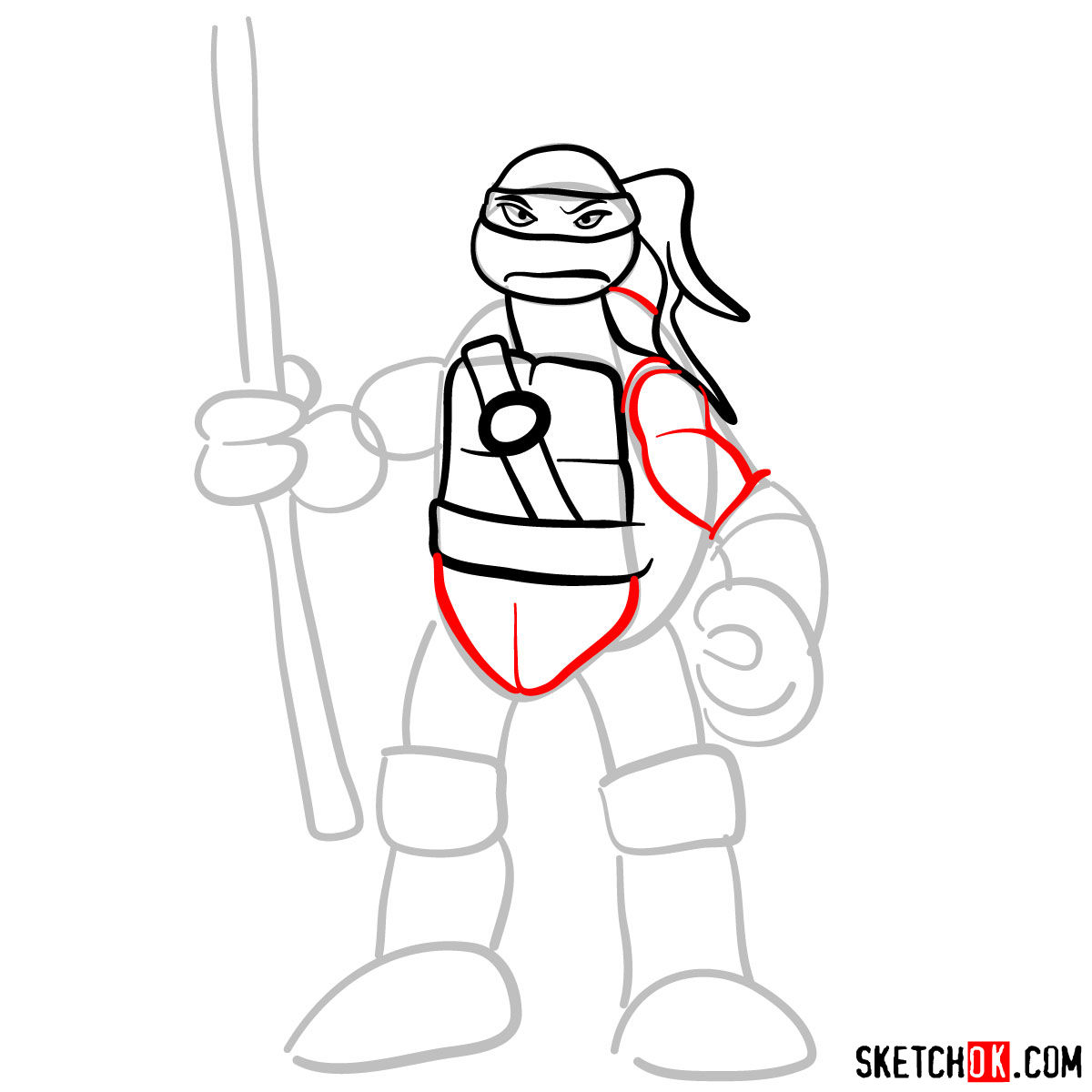 Step 6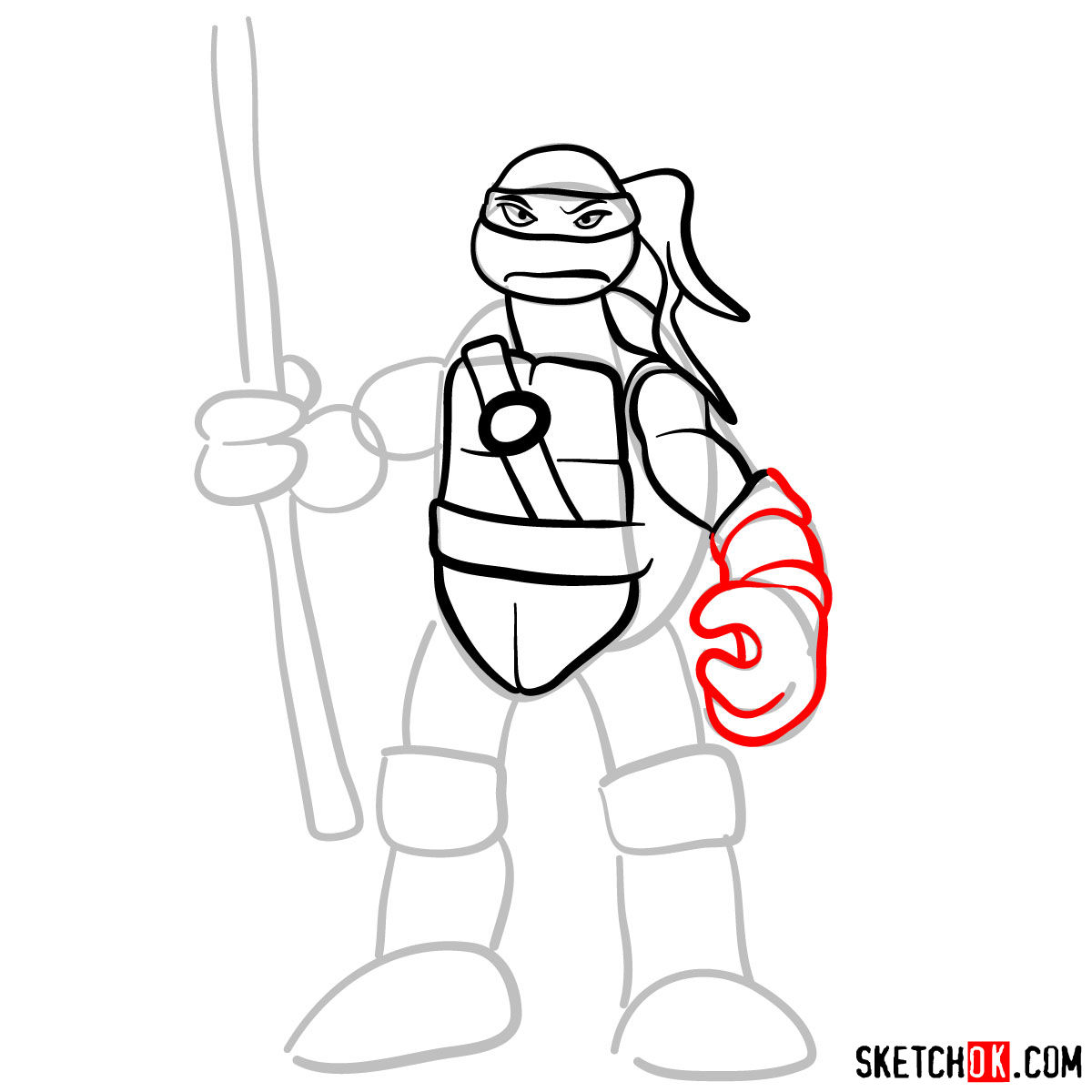 Step 7
Step 8
Step 9
Step 10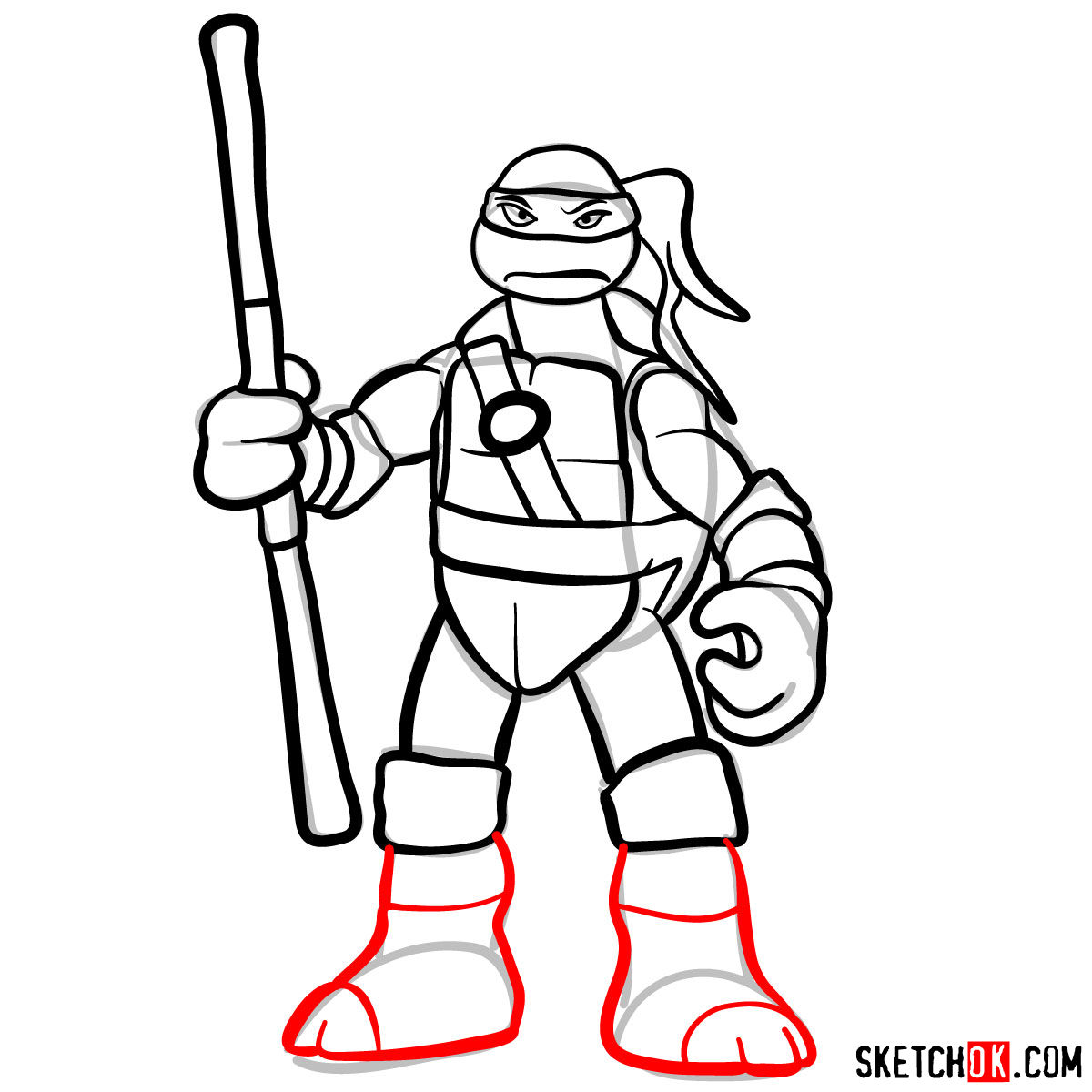 Step 11
Mastering how to draw Donatello can be a fulfilling experience, and with this guide, you're well on your way to becoming a pro. If you found this tutorial beneficial, consider sharing the link with fellow artists and enthusiasts. Every share spreads the joy of drawing!
For those who wish to support SketchOk further and influence upcoming tutorial topics, consider making a donation. Your generous contributions not only fuel my passion but also prioritize your suggestions. Visit Buy me a coffee and leave a topic suggestion in your donation message. I genuinely value your support and input!
Don't forget to connect with SketchOk on social platforms for more tutorials and updates. Here are the links:
Happy sketching, and until next time, keep your pencils sharp and your creativity flowing!