Michelangelo, lovingly known as Mikey, shines as a central character in the 2012 Teenage Mutant Ninja Turtles series. He stands out with his playful antics, love for skateboarding, and insatiable pizza cravings. While Mikey often dives into the world of games, pranks, and parties, he doesn't shy away from a fierce battle. This rendition makes him slightly shorter than his brothers, sporting dark freckles and a distinctive orange mask. Armed with his trusty nunchakus, Mikey's dynamic personality makes him a joy to draw.
Key Features to Capture When Drawing Michelangelo
Distinctive orange mask with shorter tails.
Dynamic nunchakus that conceal a blade and additional chain length.
Light green hue complemented by freckles, unique to this rendition.
Young and playful visage, emphasized by baby blue eyes.
Slighter build when compared to his brothers, particularly Donatello.
In addition to these features, considering characters like Leonardo or Raphael as side sketches might enhance the overall drawing. After all, their contrasts and similarities with Mikey offer a holistic portrayal of the TMNT universe.
About This Sketching Guide
Our guide simplifies the intricate process of drawing Michelangelo into 12 manageable steps. Here's a quick rundown on the color coding we employ:
Red Color:

Represents the current step.

Grey Color:

Demonstrates the foundational sketch for proportions.

Black Color:

Indicates lines previously drawn.
While the initial two steps focus on crafting a proportionate sketch using light pencil strokes, the final step allows artists the choice to ink their masterpiece. It's crucial to wait until the ink dries thoroughly before erasing the pencil marks, ensuring a crisp and smudge-free sketch.
Step 1
Step 2
Step 3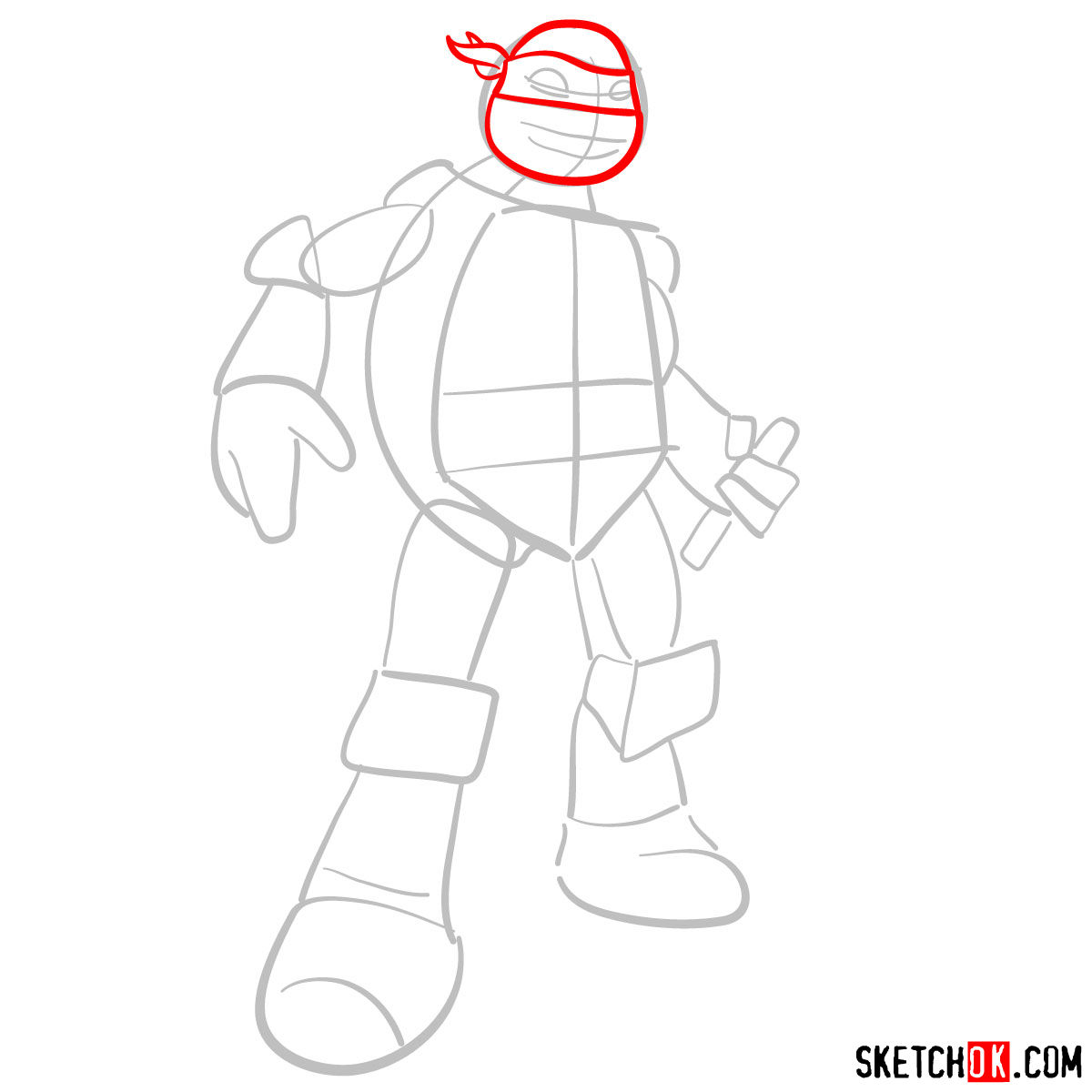 Step 4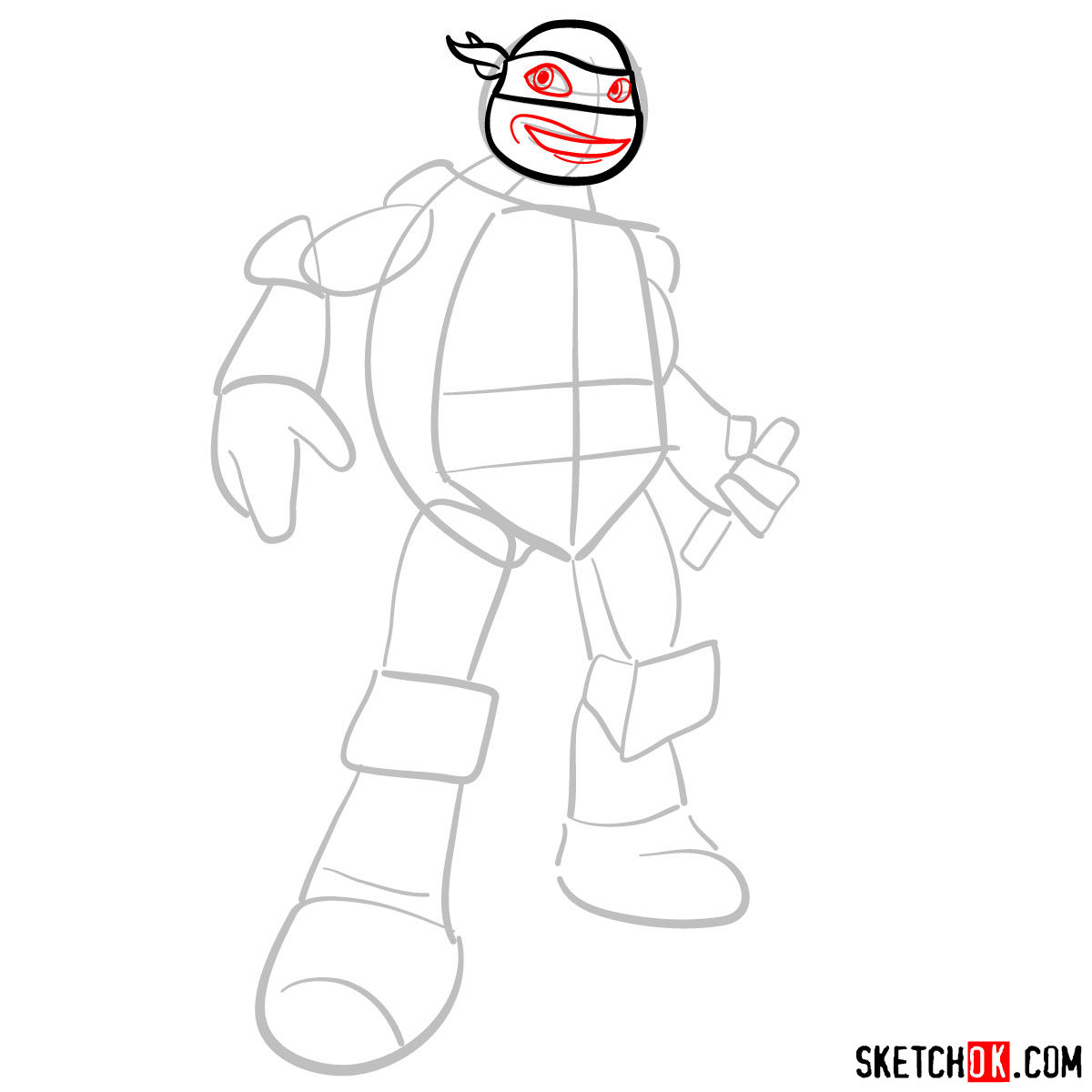 Step 5
Step 6
Step 7
Step 8
Step 9
Step 10
Step 11
Step 12
Sketching Michelangelo from the 2012 TMNT series is a journey into the world of a joyful, lively turtle. If you found value in this guide on how to draw Michelangelo and want to explore more, feel free to share this tutorial. To further support the ongoing creation of such content, consider donating. With every donation, you can also drop a suggestion for future tutorials. Let's keep the art flowing!
Stay connected and inspired by following SketchOk on Facebook, Instagram, and Pinterest.