Embarking on a thrilling journey, we're about to explore how to draw Marge Simpson, not just as Springfield's iconic matriarch, but in an eerie mummy guise! While many associate Marge with her striking blue hairstyle, imagine it wrapped in age-old bandages. This Halloween, Marge takes a spin from the usual, offering artists like you an exciting subject to sketch.
Understanding Marge's Mummified Appearance
To get Marge's mummy look just right, focusing on her signature features even beneath the wraps is essential. Here are some key points:
Face: Marge's face remains unwrapped, making her large eyes and distinct nose stand out.
Iconic Hairstyle: One can't think of Marge without her towering blue hair. However, in our sketch, this distinctive hairdo gets a mummy makeover, covered in bandages.
Body: While her arms and stomach are free of wraps, the rest of her frame is neatly mummified.
Consider sketching other characters, like Lisa as a witch, Bart as a vampire, or Maggie inside a Jack-o'-Lantern for a spooky family portrait!
Guidance on the Guide
Before diving into the drawing, it's crucial to understand the guide's structure. Here's a quick breakdown:
Red Color:

Denotes the current step in the tutorial. Follow this for real-time progress.

Black Color:

Displays the lines previously etched, providing a reference for continuity.

Grey Color:

Highlights the basic structure, helping you nail the proportions from the outset.
This guide consists of 32 intricate steps, initiating with a basic sketch. Once your artwork is complete, consider inking over it for a bold finish. But remember, patience is a virtue! Wait for the ink to dry thoroughly before erasing any pencil marks to prevent any smudging.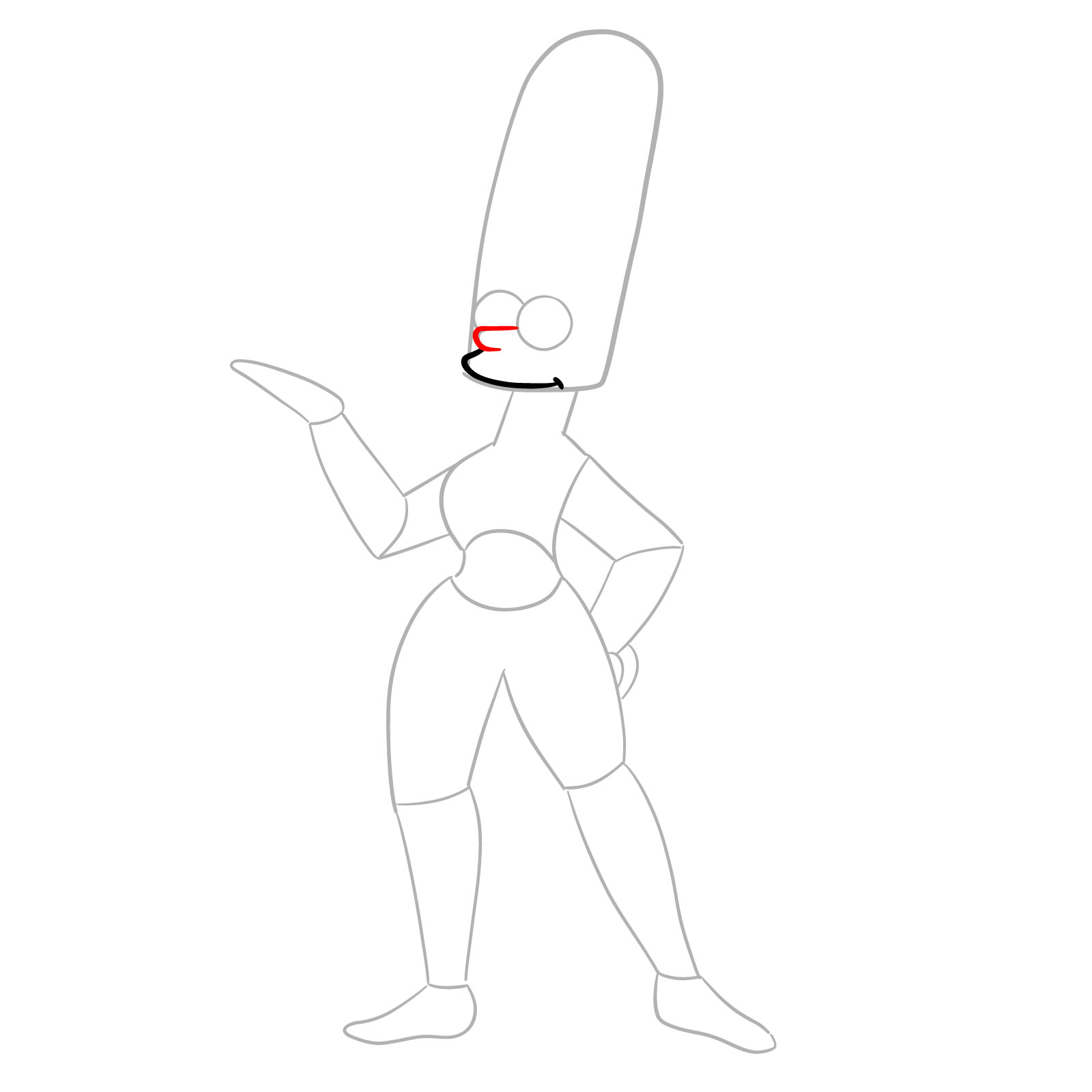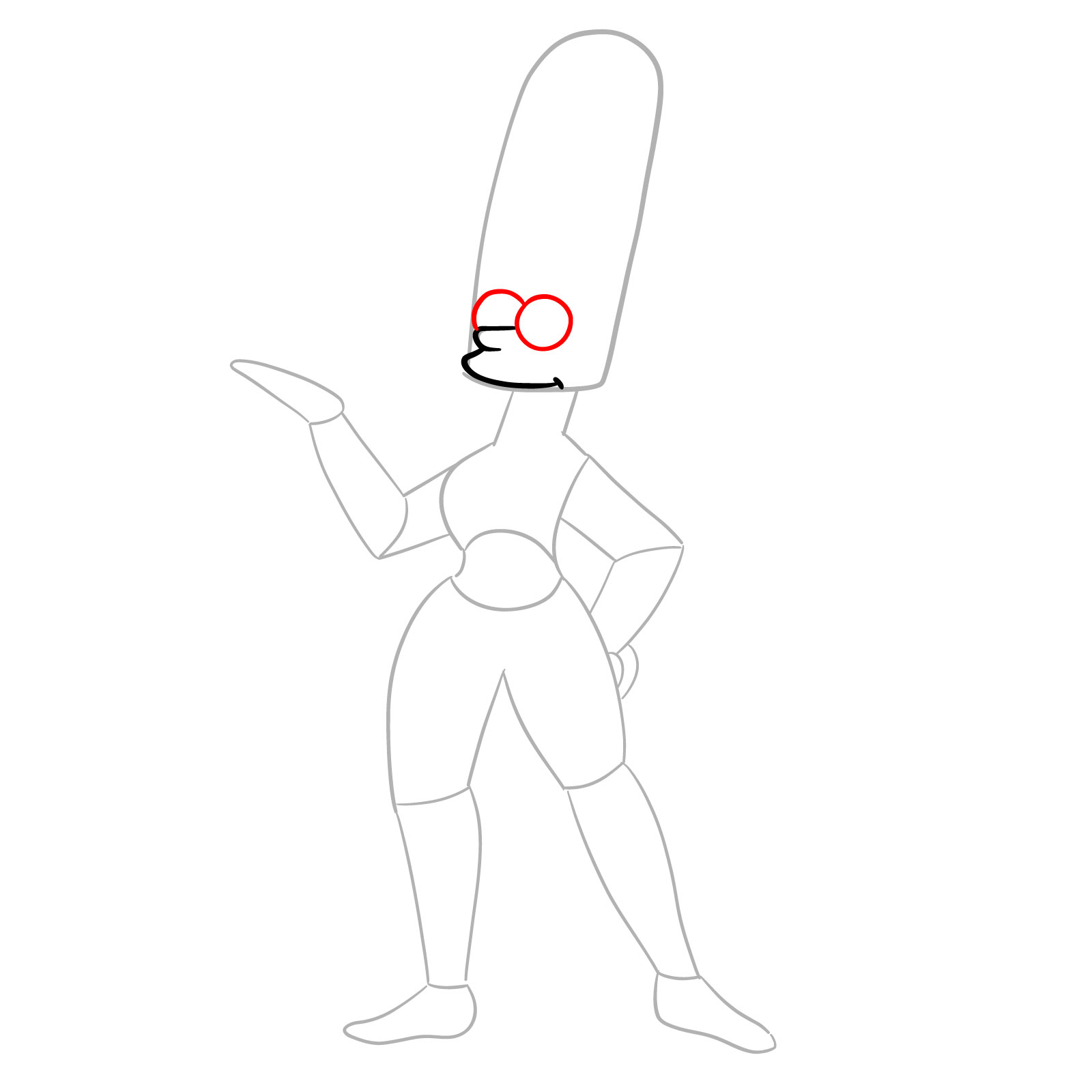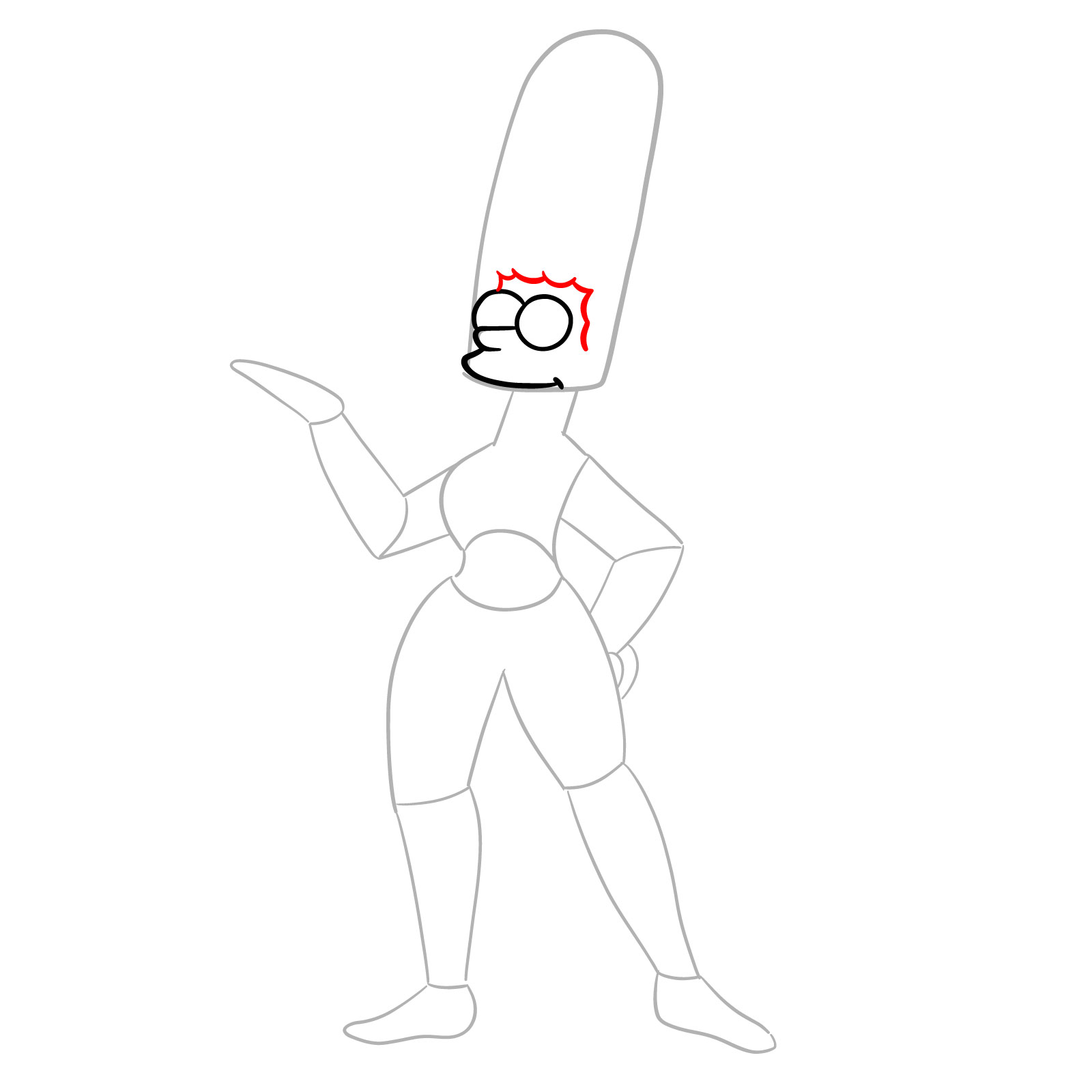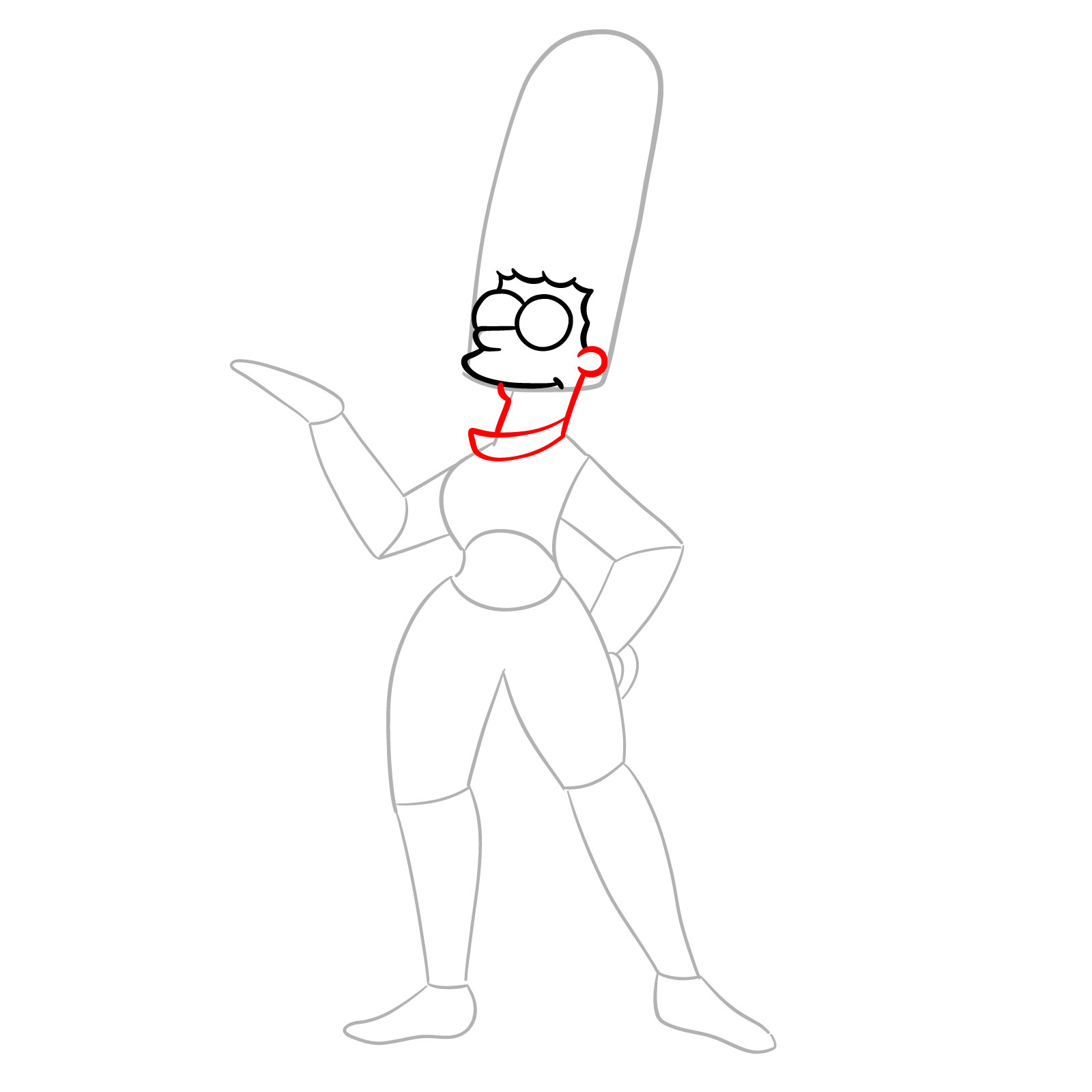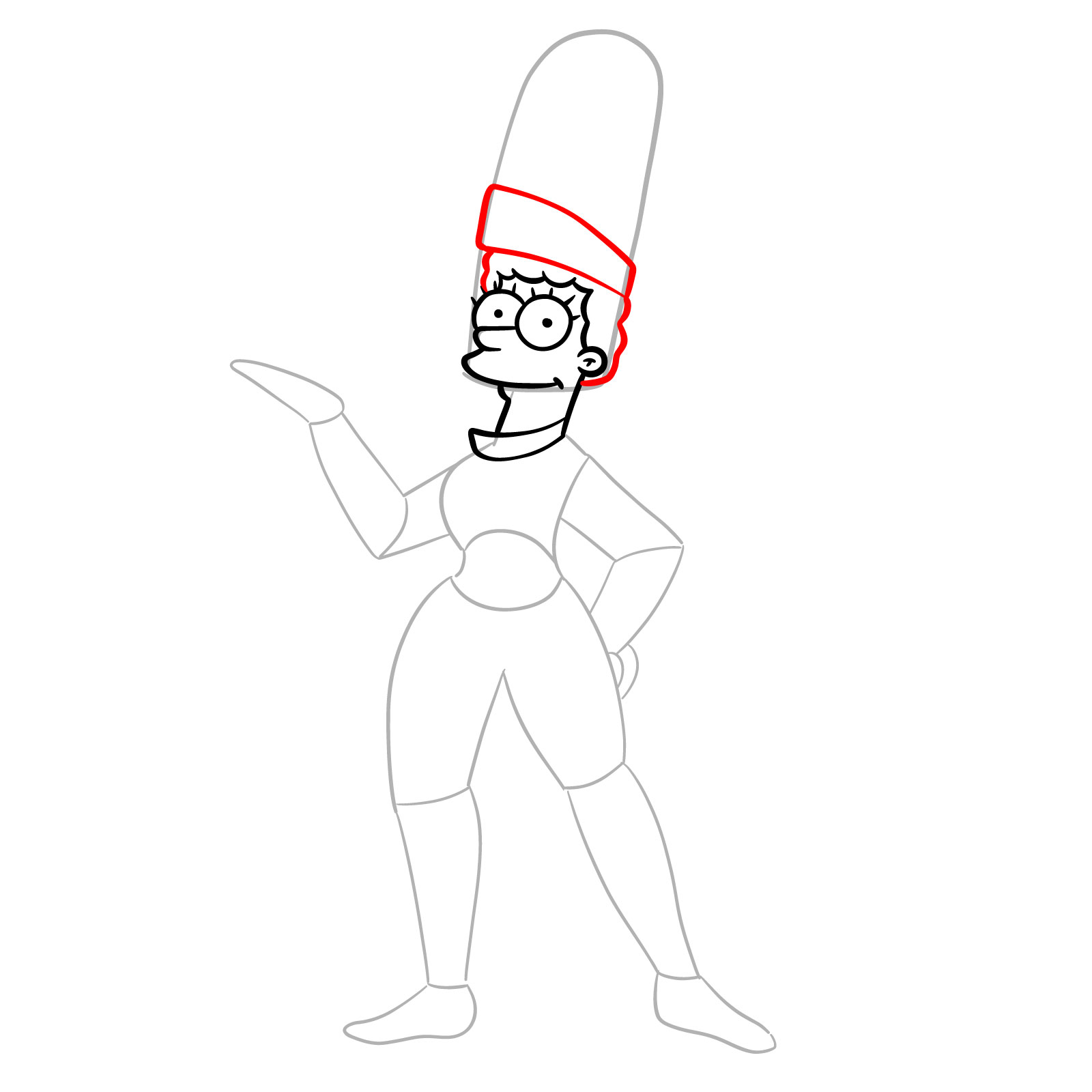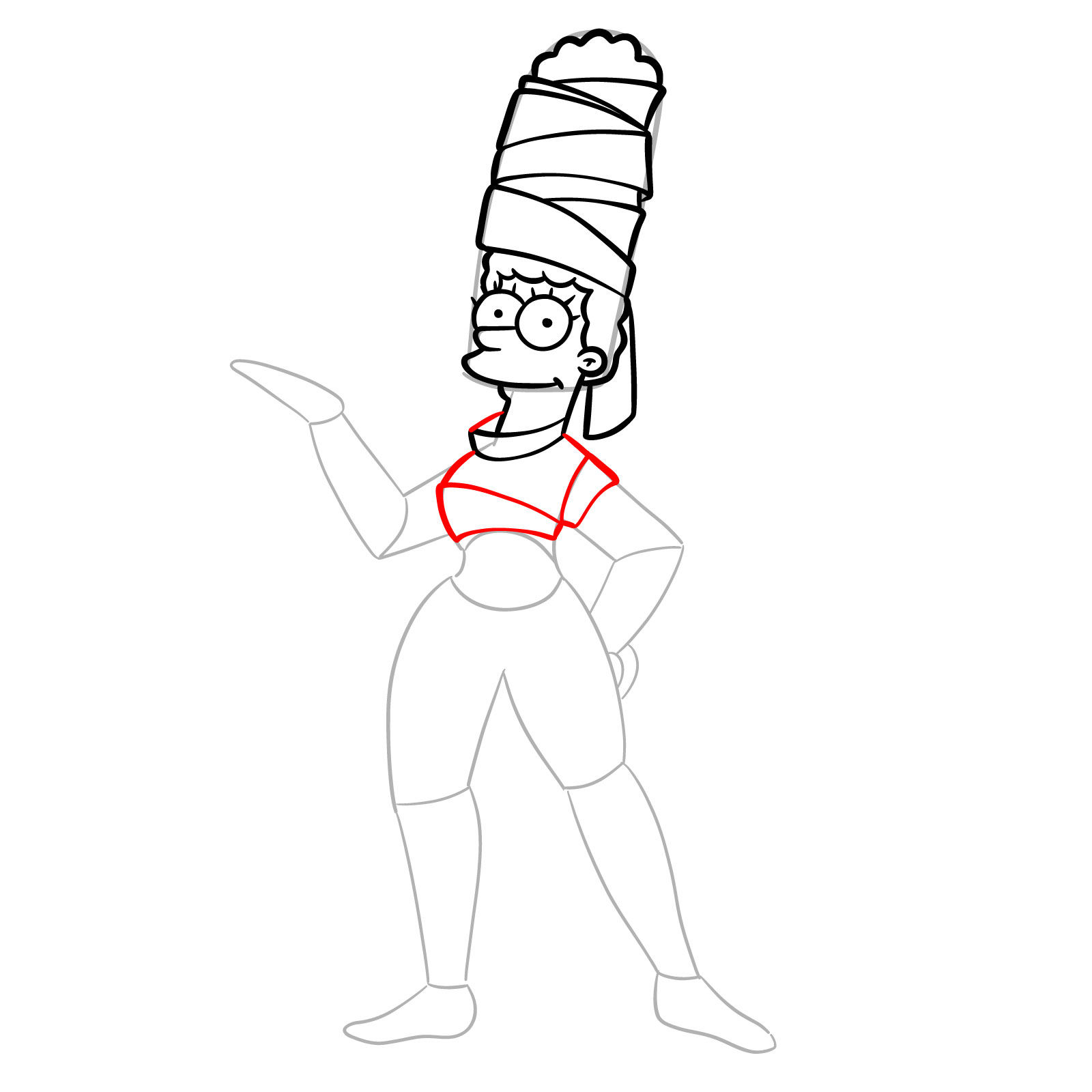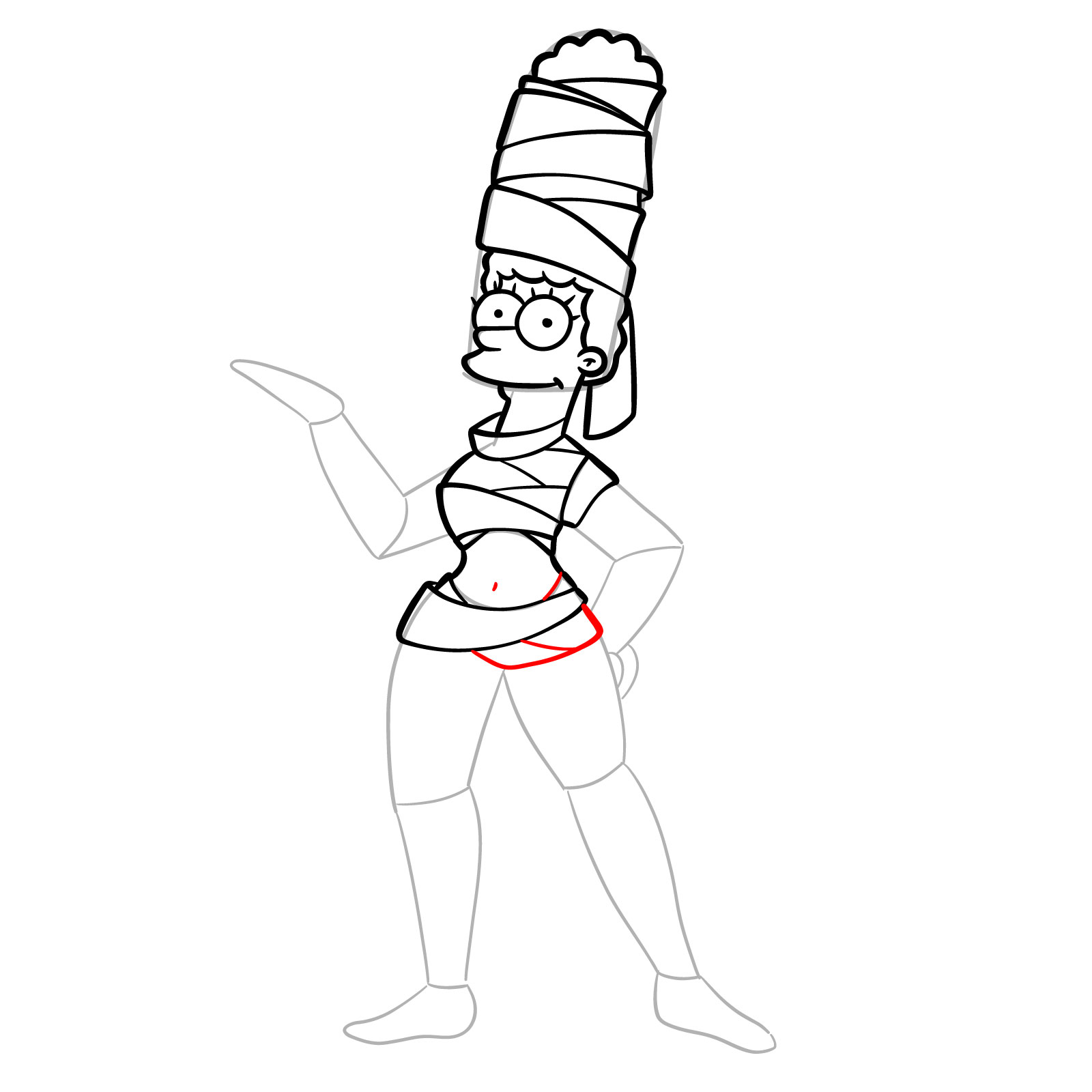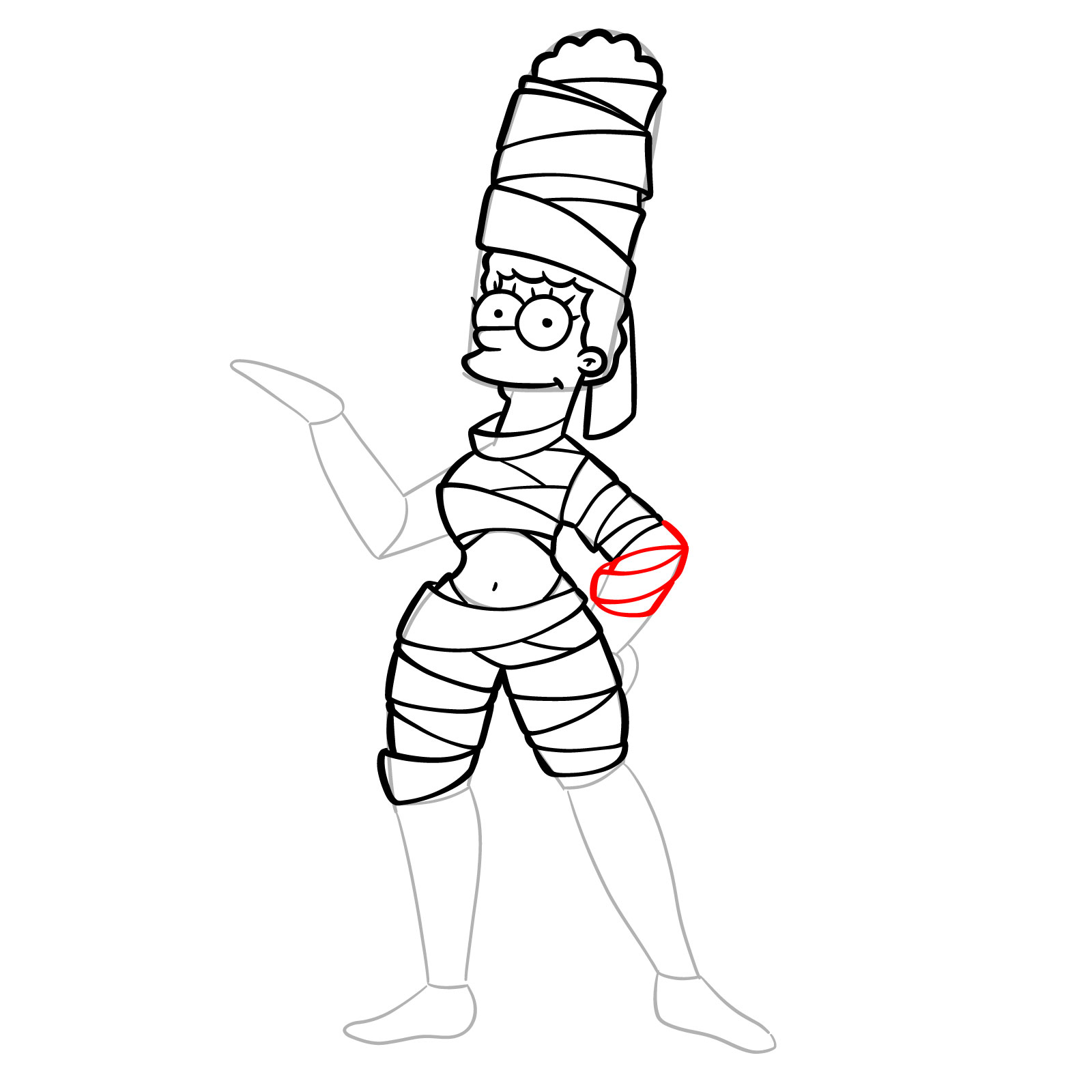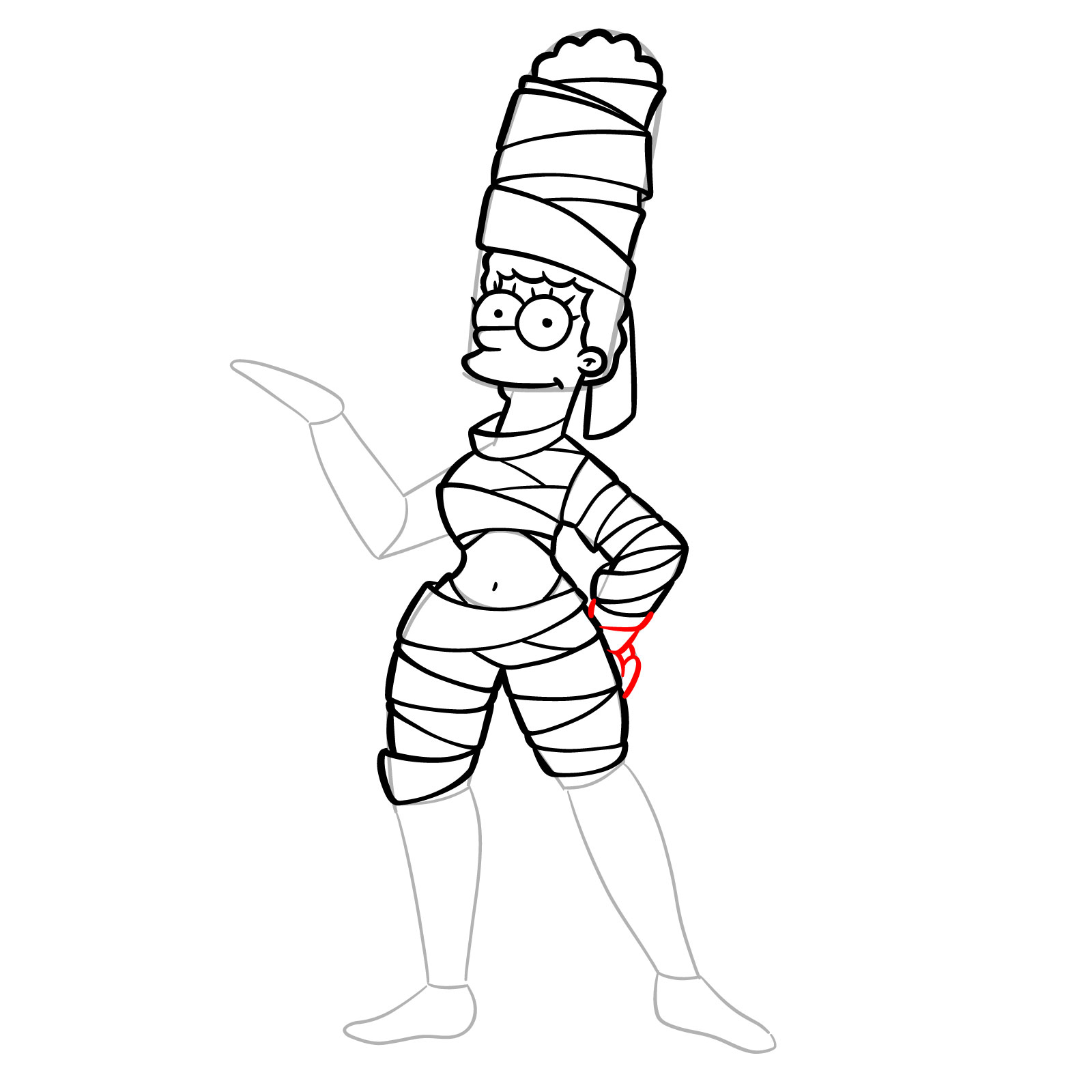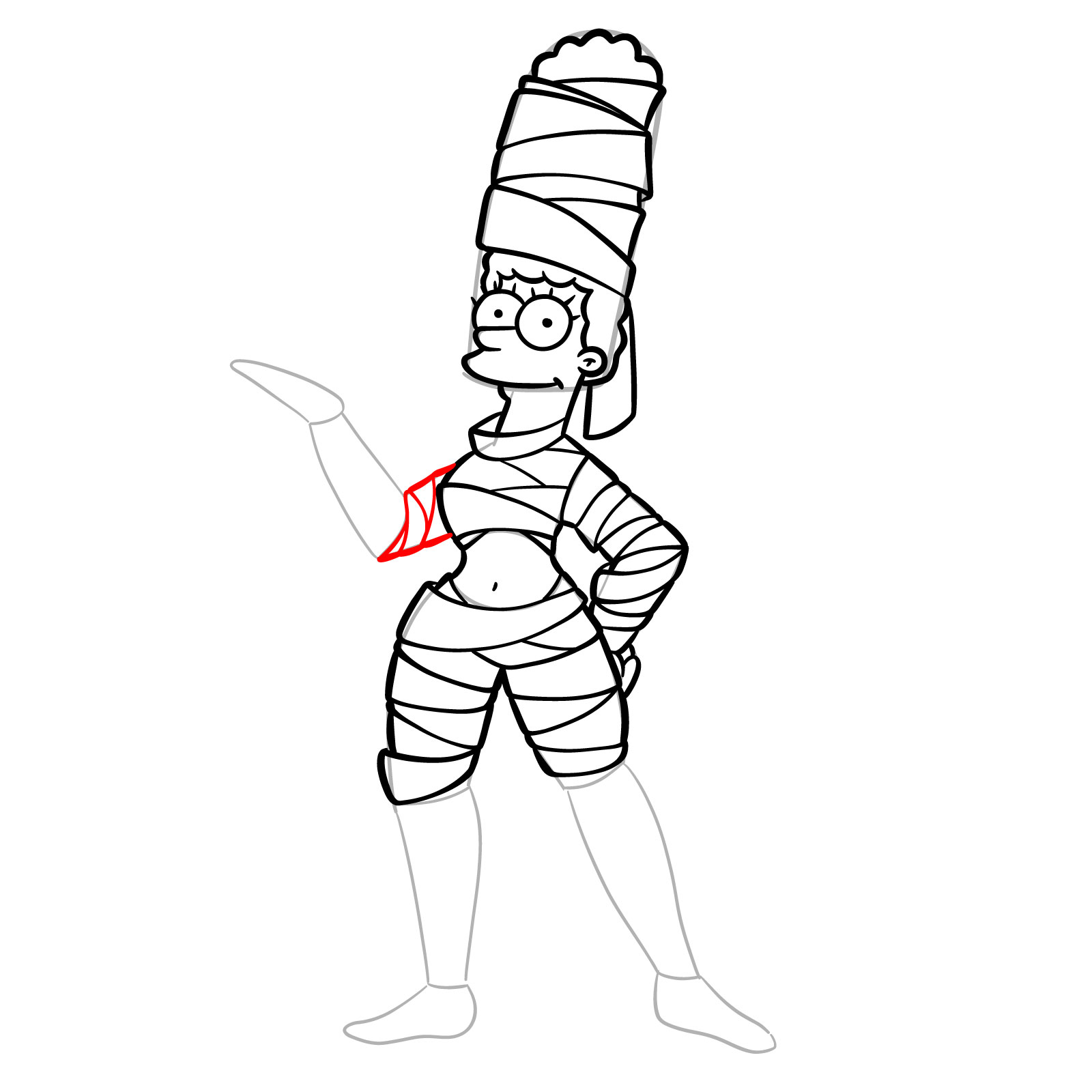 You've made it through the bandages and sketches, hopefully emerging with a fantastic representation of Marge Simpson as a mummy. If you enjoyed this tutorial and wish to see more, consider supporting the SketchOk journey. Your generous donations not only keep the art flowing but also allow you to suggest intriguing topics for future tutorials. And guess what? Those suggestions will be prioritized, ensuring you see your desired guides faster!
Share your achievements and this guide link with fellow artists and enthusiasts. If you're keen on catching all updates and tutorials as they roll out, don't forget to follow SketchOk on Facebook, Instagram, and Pinterest. And for those who wish to extend their support, drop by and Buy me a coffee.
Here's to many more artistic adventures together!