There's a certain charm in sketching characters in roles they're not typically seen in. This Halloween, we're delving into the enchanting world of Lisa Simpson, not as the saxophonist we know her as, but as a mystical witch. Ready to conjure this artwork? Here's how to draw Lisa as a witch.
Deciphering Lisa's Witchy Avatar
Witch Hat: Lisa's iconic pointy hat, the crowning glory of any witch's attire.
Dress: A flowy outfit with intricate laces on the chest, adding a touch of elegance.
Magic Wand: A quintessential accessory for any witch, symbolizing power and magic.
While our focus is Lisa, you might consider sketching in Bart and Homer as mischievous vampires, to create a full Halloween-themed Simpsons tableau!
Understanding the Guide's Dynamics
This guide boasts a structured approach to sketching, ensuring every artist, from novice to pro, can follow through with ease. The instructions revolve around a color-coded system:
Red Color:

Represents the current drawing step.
Black Color: Highlights the lines previously sketched.

Grey Color:

Demonstrates the basic proportions and initial sketch.
We commence our journey with a basic sketch, spanning over 27 steps. Concluding this guide, artists have the choice to ink their masterpiece. Ensure you allow the ink to dry completely before erasing any pencil marks to avoid smudging.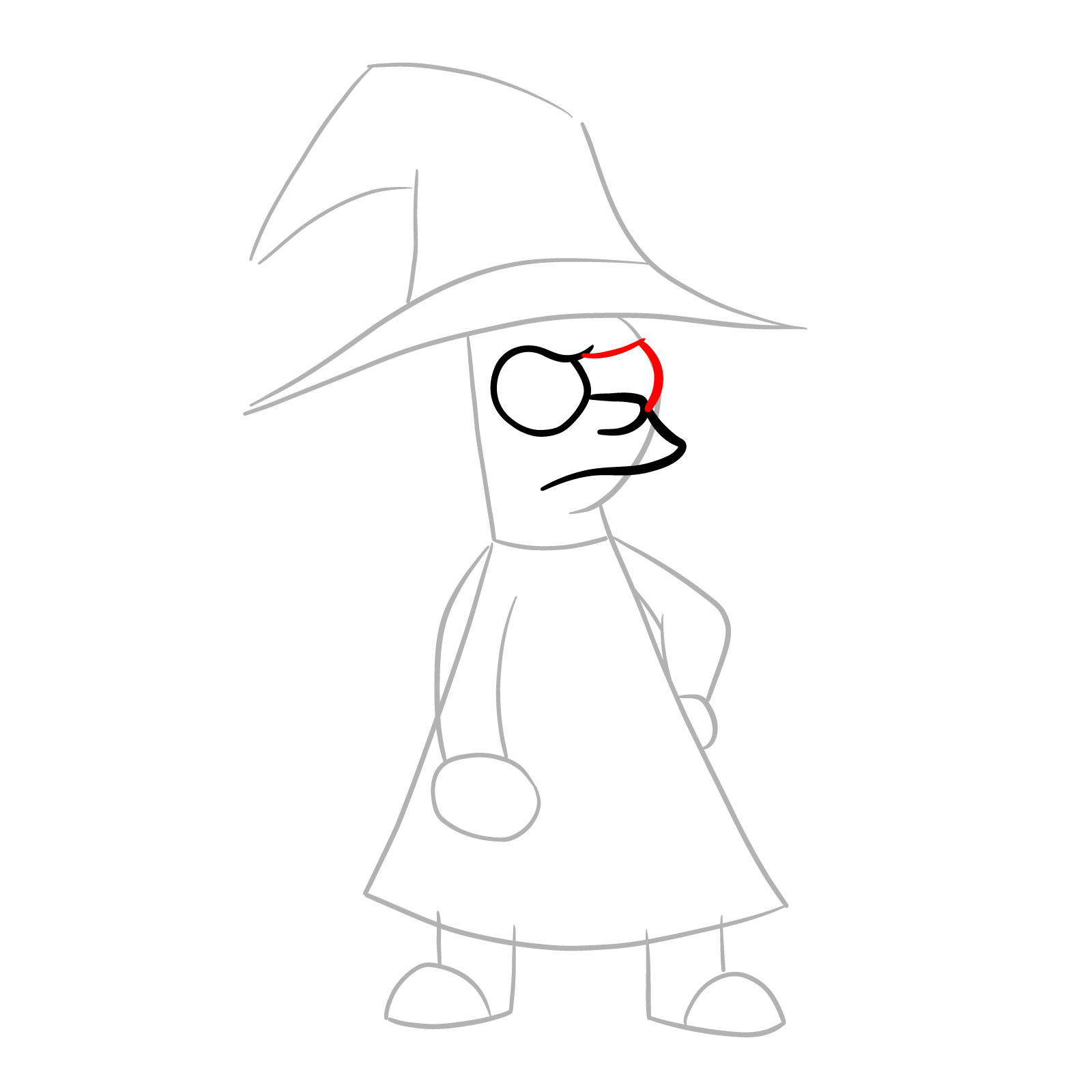 And there you have it, a step-by-step guide on how to draw Lisa as a witch. If this guide has cast its spell on you, consider sharing it with fellow art enthusiasts. To stay updated on more such tutorials, connect with us on our social platforms: Facebook, Instagram, and Pinterest.
Here at SketchOk, every tutorial is a labor of love. If you wish to support the continuous creation of such content and even suggest topics for future guides, consider donating. Each donation message holds priority, ensuring your requested tutorials come to life sooner!