With Halloween around the corner, there's no better time to add a spooky twist to our favorite characters. In this tutorial, we'll explore how to draw Bart Dracula, merging the iconic Bart Simpson with the eerie charm of a classic vampire.
Key Features of Bart Dracula
Bart's signature spiky hair almost unchanged, just combed back a little, adding familiarity to this eerie transformation.
Chilling vampire fangs that protrude menacingly from an open mouth.
Exhausted, baggy eyes hinting at countless nights hunting for candy… or blood?
A flowing Halloween cape reminiscent of the classic Dracula attire.
The simple one-buttoned vest and the remainder of his attire maintain Bart's everyday charm.
The wild-eyed, angry expression paints a picture of a vampire ready for Halloween mischief.
Completing the look, Bart clutches a classic jack o'lantern, symbolizing Halloween night's thrill.
And if you're thinking about a companion for Bart, why not try drawing Lisa as a witch or Marge as a mummy to complement the scene?
About This Drawing Guide
Before we dive into the step-by-step tutorial, it's essential to understand the guide's layout. This guide consists of 35 comprehensive steps. Here's how to navigate the color scheme:
Red Color:

Highlights the current drawing step. Focus on these lines for now.

Black Color:

Represents lines drawn in previous steps. These provide a structure to your sketch.

Grey Color:

Indicates the basic proportions and underlying sketch. It's best to use light pencil strokes for this.
Remember, the initial stages are about laying down the basic sketch. As you progress, you can opt to ink your sketch, but always ensure the ink is dry before erasing the pencil marks to avoid smudging.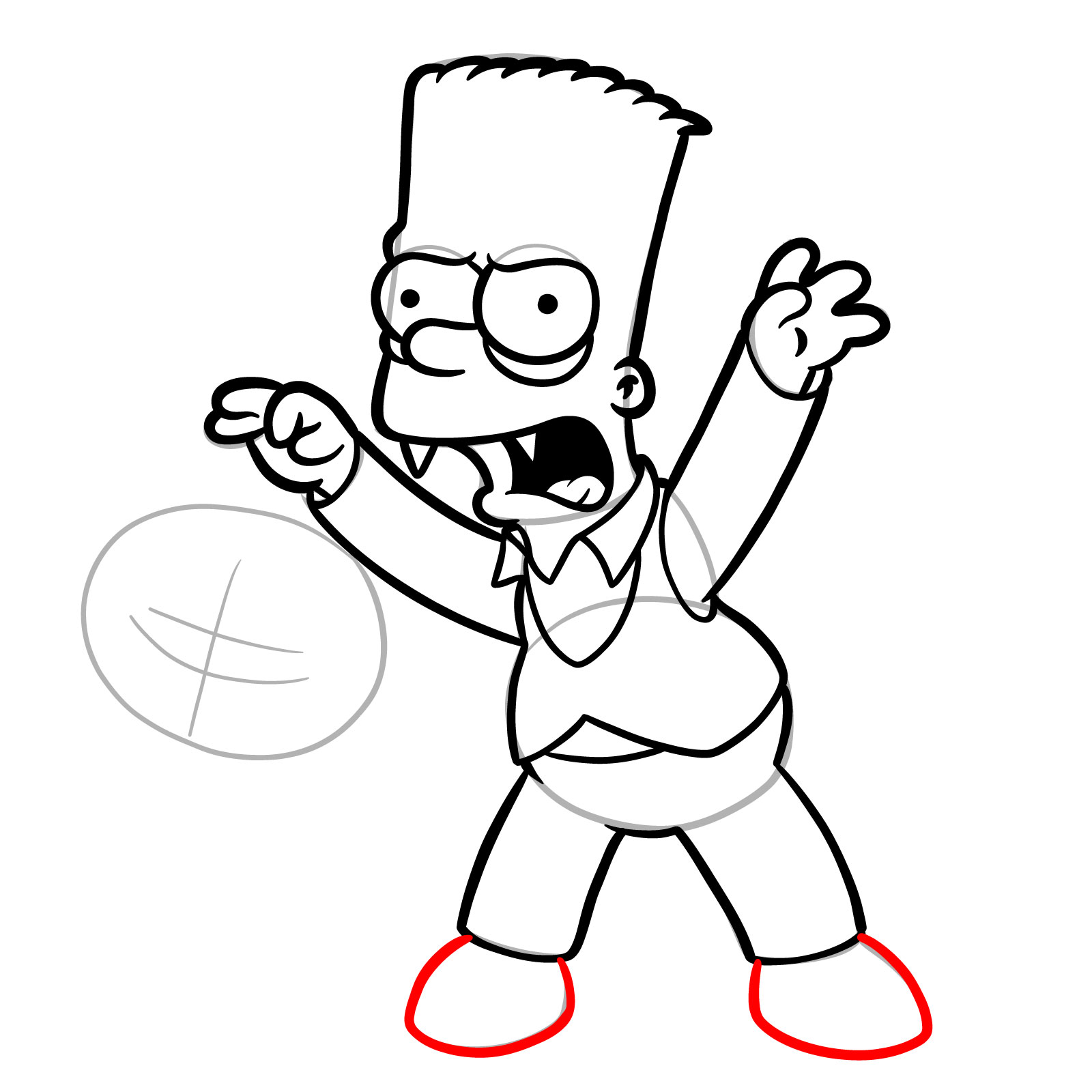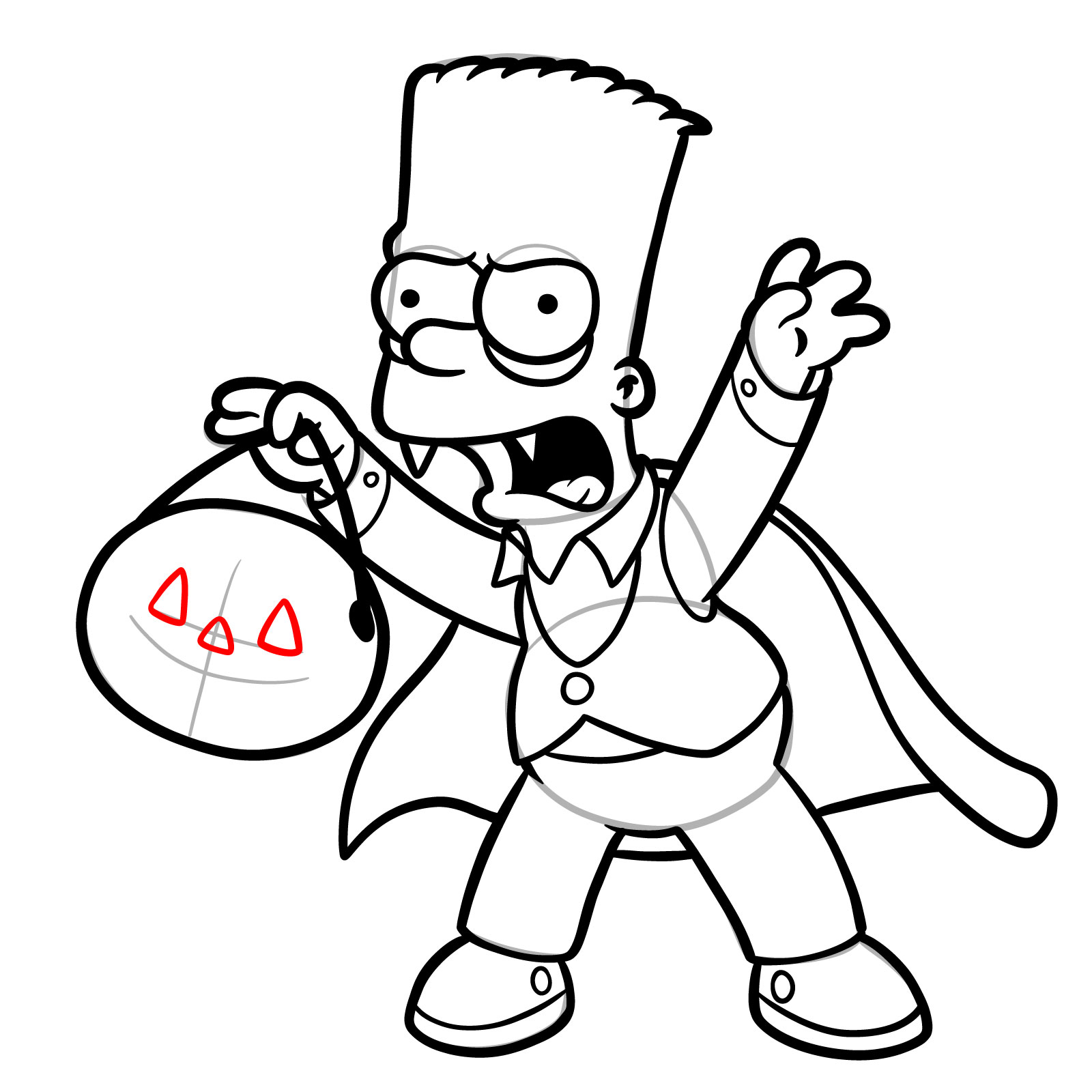 Hey there! I'm thrilled you chose this guide on how to draw Bart Dracula. If you enjoyed it and wish to support SketchOk, consider donating. Your contributions allow me to focus on creating more content like this. Plus, when you donate, drop a suggestion for future tutorials. I prioritize these suggestions. Let's keep the art flowing! And if sharing is more your style, spread the word on Facebook, Instagram, and Pinterest. Happy drawing!