Welcome, fellow artists and fans of The Owl House! Today, we are going to dive into the world of magic and rebellion by learning how to draw one of the most enigmatic characters from the show – Raine Whispers. Whether you're a seasoned artist or a beginner, our step-by-step guide will help you capture the essence of this complex character and bring them to life on your paper.
Raine Whispers: The Rebel Head Witch
Raine Whispers is a complex character in The Owl House, and capturing their essence on paper can be a challenge. As the newly instated Head Witch of the Bard Coven and a former partner of Eda Clawthorne, Raine founded the Bards Against the Throne (BATs), a small rebel group aimed at freeing wild witches from the coven system. Despite their cover being blown and being placed in magical stasis, Raine's rebellious spirit continued, and they later restructured the group into the Covens Against the Throne. Drawing Raine means capturing their rebellious spirit and determination to fight for what's right.
Drawing Guide: Tips and Tricks
Now that you know more about Raine Whispers and their magical journey, let's dive into the fun part – drawing them! Here are a few tips to help you create a beautiful sketch of Raine:
Gather Your Materials: First, make sure you have all the necessary materials. You will need just a pencil, an eraser and paper.
Start with Basic Shapes: Draw a rough sketch of Raine's head and body using basic shapes. Draw a simple stick figure to map the proportions of the body and limbs.
Add Details: Once you have the basic shape, start adding details. Draw Raine's eyes, nose, and mouth. Add their hat and their unique hairstyle. Sketch their clothes, including their signature cloak.
Refine Your Sketch: Refine your sketch by erasing the rough lines and adding shading to create depth. Use a reference image to make sure you capture all the details correctly.
Color Your Drawing (optional): You can leave your sketch in black and white, or you can add color using colored pencils, markers, or paints.
Remember, practice makes perfect, so don't be discouraged if your first drawing doesn't turn out as expected. Keep practicing, and soon you'll be able to draw Raine like a pro!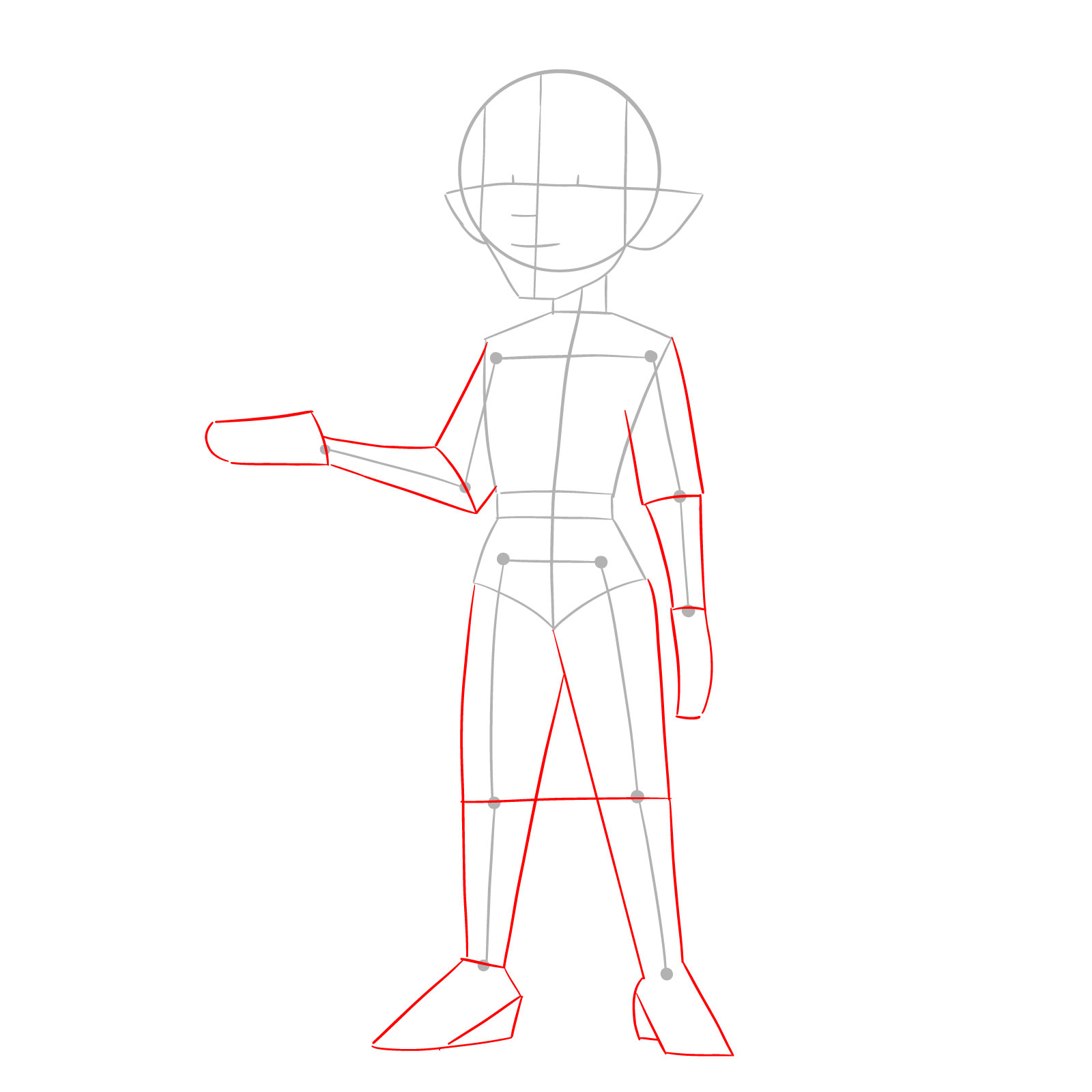 Other Characters to Draw
So, you've mastered the art of drawing Raine Whispers, but why stop there? There are so many incredible characters in The Owl House that deserve to be brought to life on paper.
For starters, there's the show's protagonist, Luz Noceda, a quirky human girl who finds herself transported to the demon realm. And let's not forget about King, the adorable and sassy demon who is on a quest to reclaim his throne.
But why limit yourself to just The Owl House? There are countless other characters to draw from various shows, movies, and books. Maybe you want to draw your favorite hero from My Hero Academia, or your favorite Disney princess. The possibilities are endless!
So, what are you waiting for? Grab your pencil and sketchpad, and let your creativity run wild. And remember, the more you practice, the better you'll get. Who knows, maybe one day you'll be the one creating amazing characters for the world to enjoy.
And if you enjoyed this guide and would like to support me in creating more content like this, please consider buying me a coffee. Every little bit helps me to continue creating and sharing my love of art with the world. Plus, who doesn't love a good cup of coffee?