Welcome to the world of The Owl House, where witches and demons roam free! Today, we're going to be learning how to draw Gus Porter, the lovable and adventurous young witch. Whether you're a seasoned artist or just starting out, this guide will walk you through the steps to create a stunning portrait of Gus that you'll be proud to show off.
Getting to Know Gus Porter
Gus is a young boy with dark brown hair and brown skin, standing shorter than Luz, Amity, and Willow. He has sharp and angular facial features and pointy ears, like all witches and demons in the Boiling Isles. After going through witch puberty, Gus has become almost the same height as Luz and Willow, and his eyes now have visible pupils. During the Halloween Hayride, he donned a Captain Avery costume with a red uniform shirt, black designs and a planet symbol on it, a belt, black pants with red edges, and black shoes.
Step-by-Step Drawing Guide for Gus Porter
Are you ready to get started on your drawing of Gus? Follow these tips to make your portrait stand out:
Start with basic shapes: Use simple shapes and a stick figure, to create a rough outline of Gus's body before adding details.
Pay attention to proportions: Make sure the different parts of Gus's body are in the correct proportion to each other.
Add details: Once you have the basic outline, add in details such as his clothing, hair, and facial features.
Shade and color: Add depth and dimension to your drawing by shading and coloring in the appropriate areas.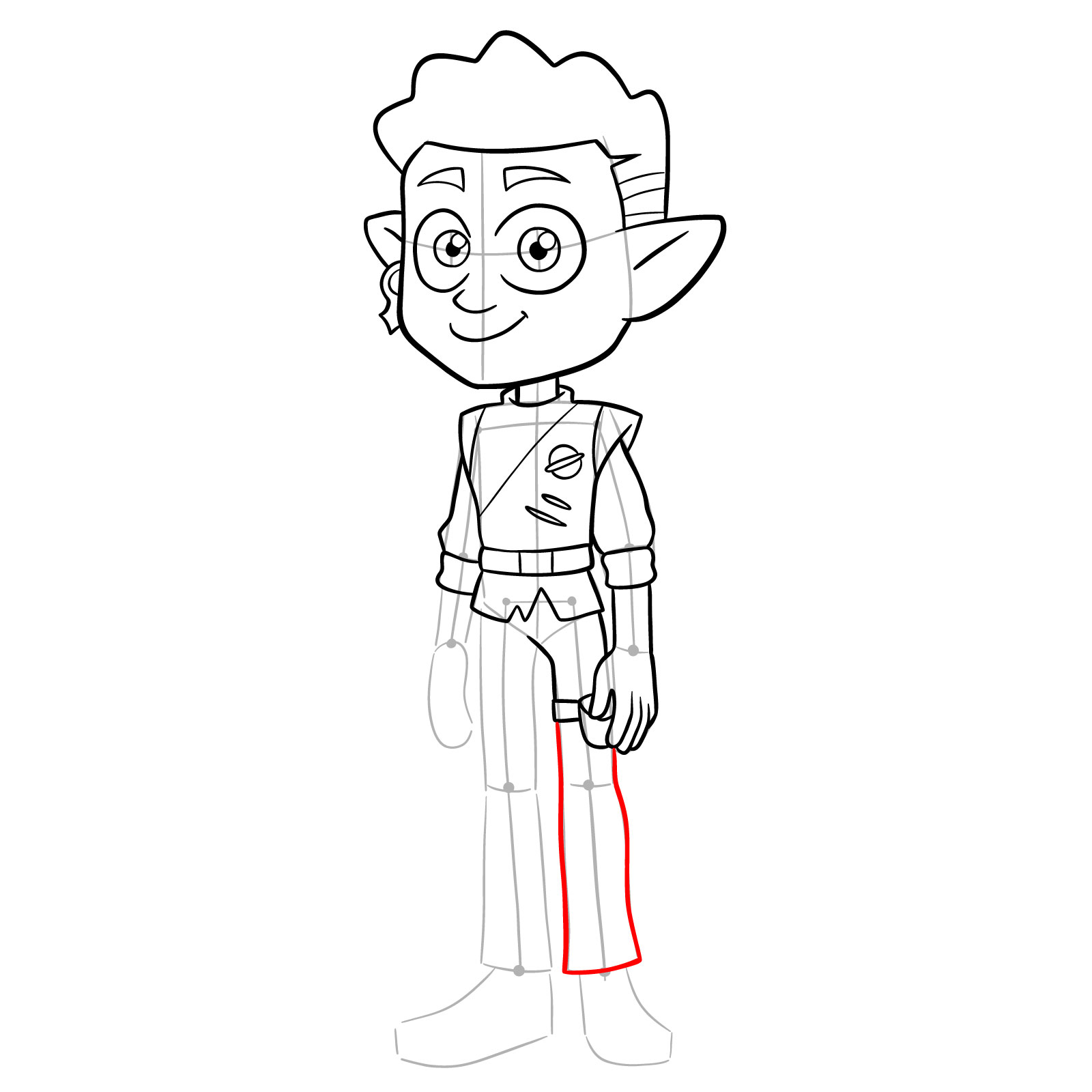 Thank you for joining me in this journey to learn how to draw Gus Porter. I hope you found this guide helpful and informative, and that you've gained new skills to apply to your future art projects. Remember, with practice and dedication, anyone can become an artist. And if you enjoyed this guide, consider supporting me on Buy me a Coffee so I can continue to create more free drawing tutorials for aspiring artists like you.