Welcome, aspiring artists! Today we're going to learn how to draw Camila Noceda, the loving mother of Luz from The Owl House. Camila is not just your average cartoon mom – she's a fierce protector of her daughter and a brave fighter for what she believes in. Plus, her evolving hairstyle is a true work of art. So let's grab our pencils and get ready to bring this amazing character to life on paper.
Getting to Know Camila: Her Appearance and Personality Traits
Camila is a Dominican-American woman with a tan complexion and a medium body frame. Her eyes are brown, similar to her daughter Luz's. She used to wear her hair up in a bun with two bangs tufted outward, but as time went by, her hair has grown out and become curlier, with a streak of grey on the side. Camila is a caring and protective mother, always worrying over Luz and trying her best to understand her daughter's quirks. She is also a kind and brave individual, willing to fight for what's right and defend those she loves.
Drawing Guide: Let's Get Creative and Bring Camila Noceda to Life on Paper
Now that we know more about Camila, it's time to start drawing! Here are some tips and tricks to help you capture her likeness and personality:
Start with a basic sketch of her head and body shape, using light and loose lines. Don't worry too much about the details at this stage.
Add in her features, such as her eyes, nose, and mouth. Pay attention to her unique facial expressions and try to capture her warmth and kindness.
Once you're happy with the basic structure of your drawing, start adding in details like her hair and clothing. Use different shading techniques to create depth and dimension.
Remember to take breaks and step back from your drawing to assess your progress. This can help you spot any mistakes or areas that need improvement.
Finally, have fun with it! Camila is a character full of love and compassion, so let your own creativity and passion shine through in your drawing.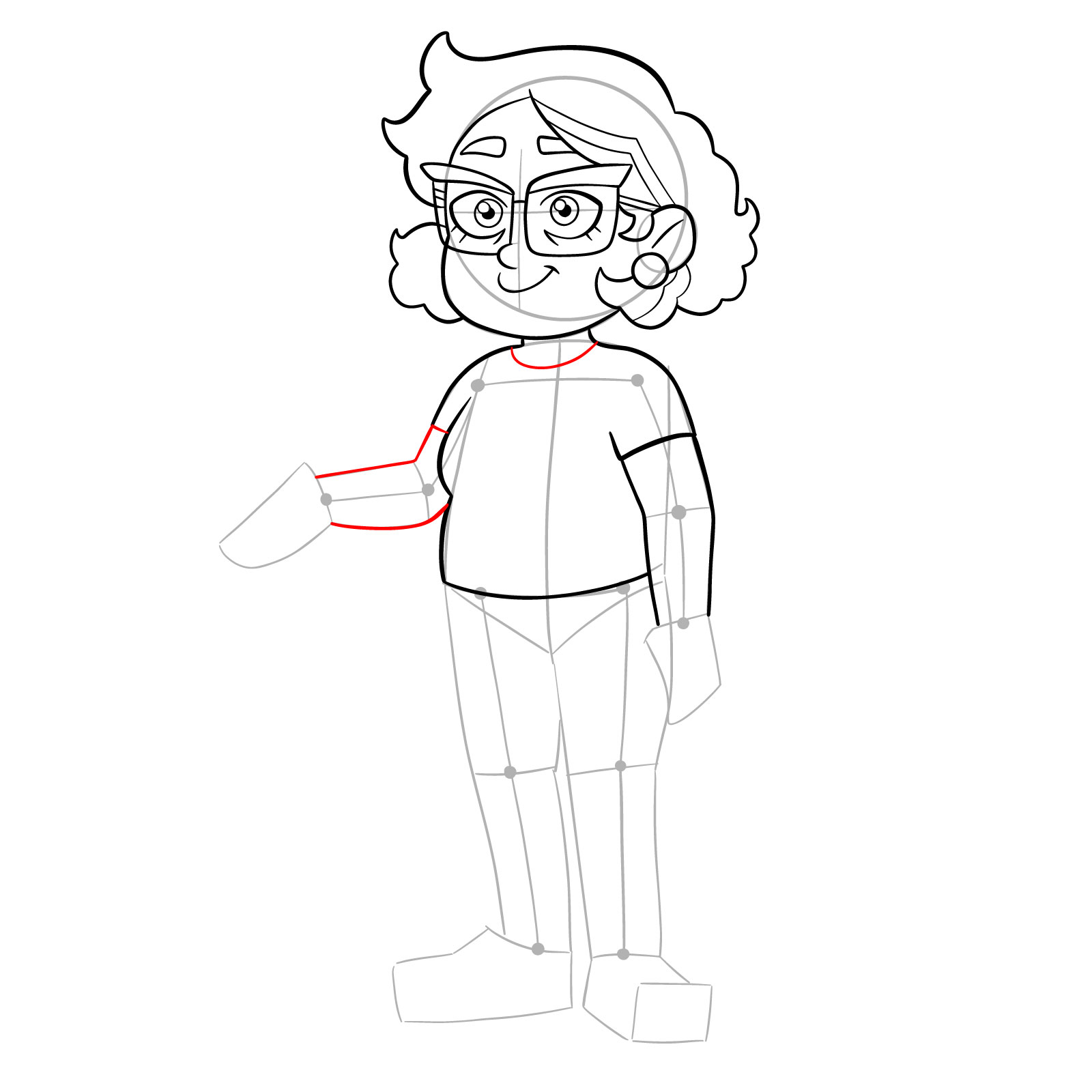 More Characters to Draw
Now that you've mastered drawing Camila Noceda, it's time to add some more characters to your The Owl House art collection! Here are some other characters from the series that you can try drawing:
Thank you for joining me on this drawing adventure, my fellow artists! I hope this guide helped you capture the love and protection of Camila Noceda in your artwork. Remember to practice often and have fun with your drawings. And if you enjoyed this guide, please consider supporting me on Buy Me a Coffee so I can continue to bring you more art resources like this. Happy drawing!