Hey there, art enthusiasts! Are you ready to take on a fun drawing challenge? In this post, we're going to show you how to draw Mabel Pines, one of the most beloved characters from the hit animated show Gravity Falls. Mabel is known for her quirky personality, her love of fashion, and her unique sense of humor. With our step-by-step guide, you'll be able to capture all of these aspects of her character in your artwork.
The Quirks and Charms of Mabel Pines: Character Analysis
Mabel is a preteen dreamer with a love for fashion, romance novels, and finding her one true love. She is known for her outgoing personality and optimism, but can also be sensitive at times. Her signature outfit is a colorful sweater with a shooting star and a purple pencil skirt, paired with black ballet flats. In addition to her fashion sense, Mabel is also an artist and a hopeless romantic.
Tips and Tricks for Capturing Her Signature Style
To start drawing Mabel, you'll need to begin with her basic shapes and proportions. From there, you can add in the details that make her unique, such as her curly hair and signature outfit. Our guide will walk you through the process step by step, providing tips and tricks along the way. By the end of the guide, you'll have a finished drawing that captures all of Mabel's quirks and charms.
Tips for Drawing Mabel:
Start with basic shapes and proportions
Add in details like her curly hair
Don't forget her signature outfit and accessories
Experiment with different facial expressions to capture her personality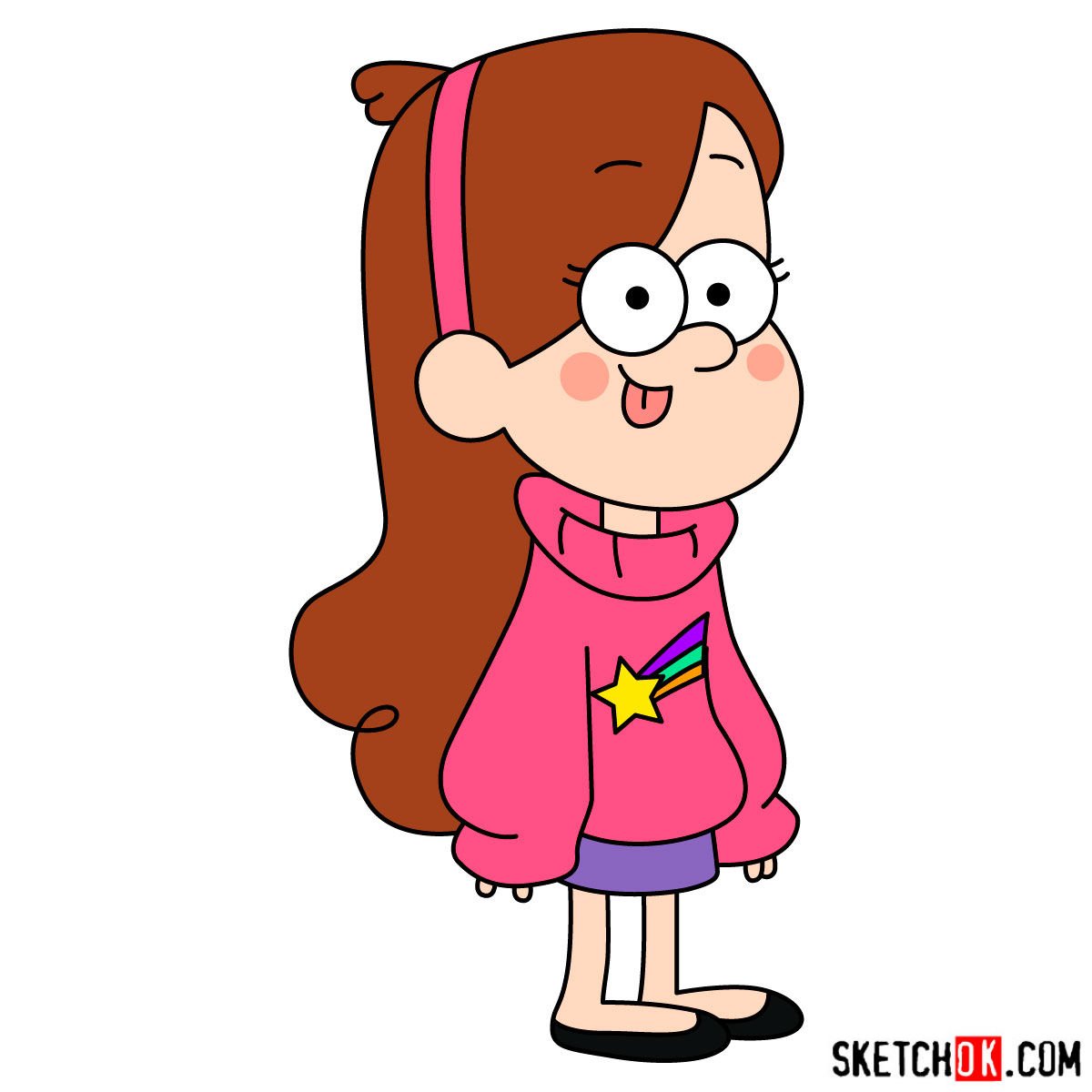 Expand Your Gravity Falls Art Collection: Other Characters to Draw
f you're looking to expand your Gravity Falls drawing skills, there are plenty of other characters to try drawing as well. Dipper, Mabel's twin brother, is a great place to start. Other options include Grunkle Stan, Wendy, and even the mysterious Bill Cipher. With a little practice, you'll be able to draw them all!
Drawing Mabel Pines is a fun and rewarding challenge that allows you to capture the unique personality of one of the most beloved characters from Gravity Falls. By following our step-by-step guide and practicing your skills, you'll be able to create artwork that truly captures Mabel's charm and energy. If you enjoyed this post, be sure to show your support by buying us a coffee!