Welcome, fellow artists! Today, we're going to learn how to draw one of the most adorable and beloved characters from Gravity Falls, Gompers the goat! Whether you're a fan of the show or just love drawing cute animals, this tutorial is for you.
First off, let's get to know our subject. Gompers may seem like an ordinary goat, but he's actually a bit of a mischief-maker. He's been known to eat everything from tin cans to Dipper's hat! But despite his mischievous nature, Gompers is still a lovable character that's hard not to adore.
Now, let's move on to the drawing guide. Here are some tips to help you draw Gompers:
Start with the basic shape of Gompers' body.
Next, add the details. Draw Gompers' hooves, his short, bushy tail, and his one-and-a-half horn.
Don't forget Gompers' facial features. Draw his cute little ears, his horizontal irises, and his neutral mouth.
Finally, add colors to bring your drawing to life. Use light, feathery strokes to create the texture of his fur and to give him a sense of depth.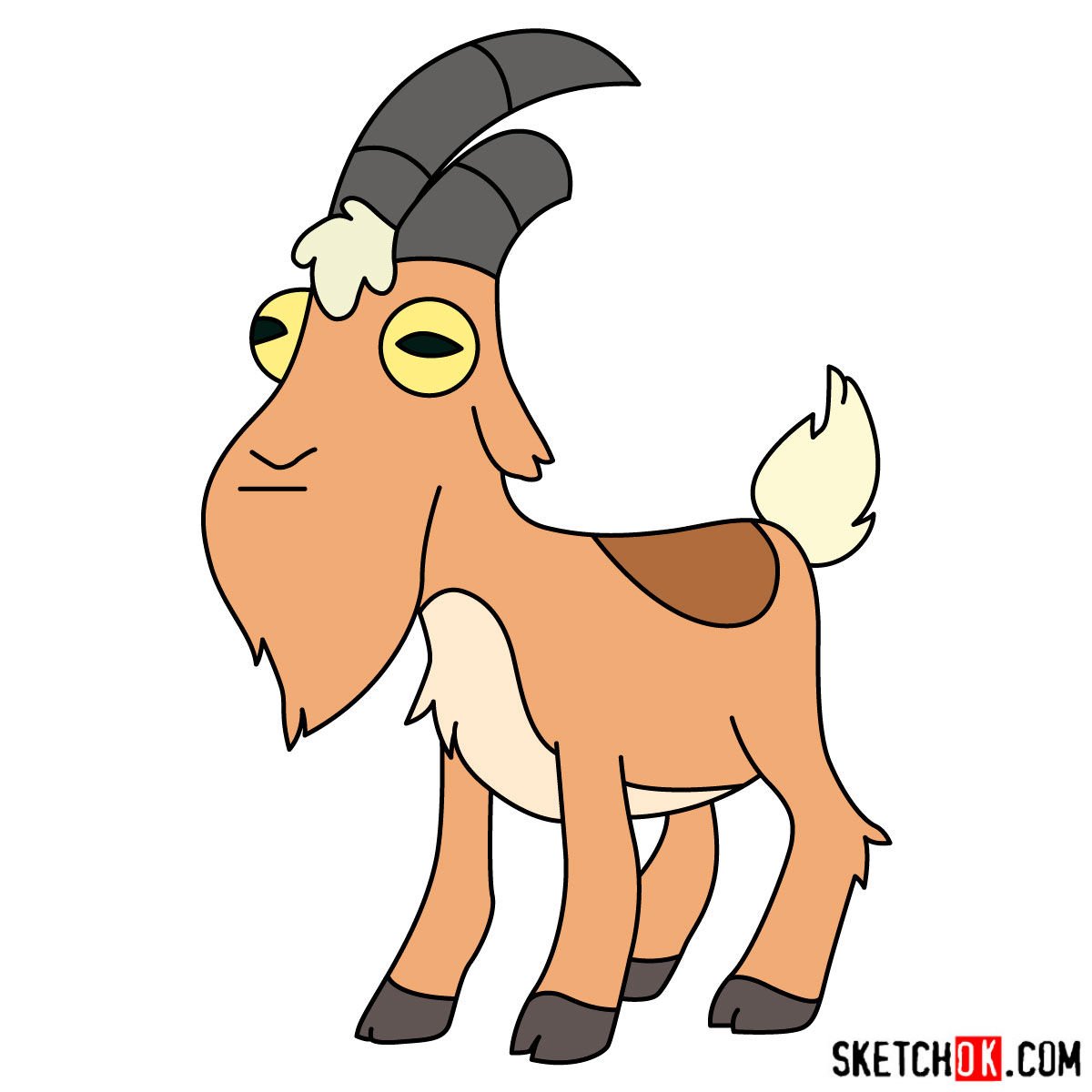 Now that you've learned how to draw Gompers, why not try your hand at drawing some of the other characters from Gravity Falls? You could try drawing Dipper and Mabel, or even the mysterious Bill Cipher. The possibilities are endless!
Thank you for joining me in this tutorial. I hope you had as much fun drawing Gompers as I did. Don't forget to share your artwork with us, and if you found this tutorial helpful, please consider supporting me on Buy Me a Coffee. Happy drawing!