Hey there, artists and Gravity Falls fans! Are you ready to rock out with one of the show's most memorable characters? That's right, we're going to learn how to draw Gideon Gleeful with a guitar! Whether you're a fan of his devious schemes or just love his signature pompadour, this guide will have you creating a masterpiece in no time. So grab your pencils and get ready to rock on!
The Short and Stylish: A Guide to Drawing Li'l Gideon
Gideon Gleeful is a pint-sized antagonist with a big personality. He's known for his white pompadour hair and charming demeanor, but don't be fooled – he's got a mean streak a mile wide. In his baby blue suit and polished shoes, he's always ready to cause trouble for the Pines family and anyone else who gets in his way. But hey, at least he's got some musical talent!
Drawing Guide:
Step 1: Sketch the basic shapes of Gideon's body and head, including his signature hair.
Step 2: Add in the details of his face, including his upturned nose, blue eyes, and freckles.
Step 3: Draw his baby blue suit and polished shoes.
Step 4: Add in the guitar, making sure to get the details of the strings and frets just right.
Step 5: Shade in the appropriate areas and add any final touches.
Tips and Tricks:
Don't be afraid to start with basic shapes and then build up the details.
Use references to get the details of the guitar just right.
Experiment with shading techniques to make your drawing really pop.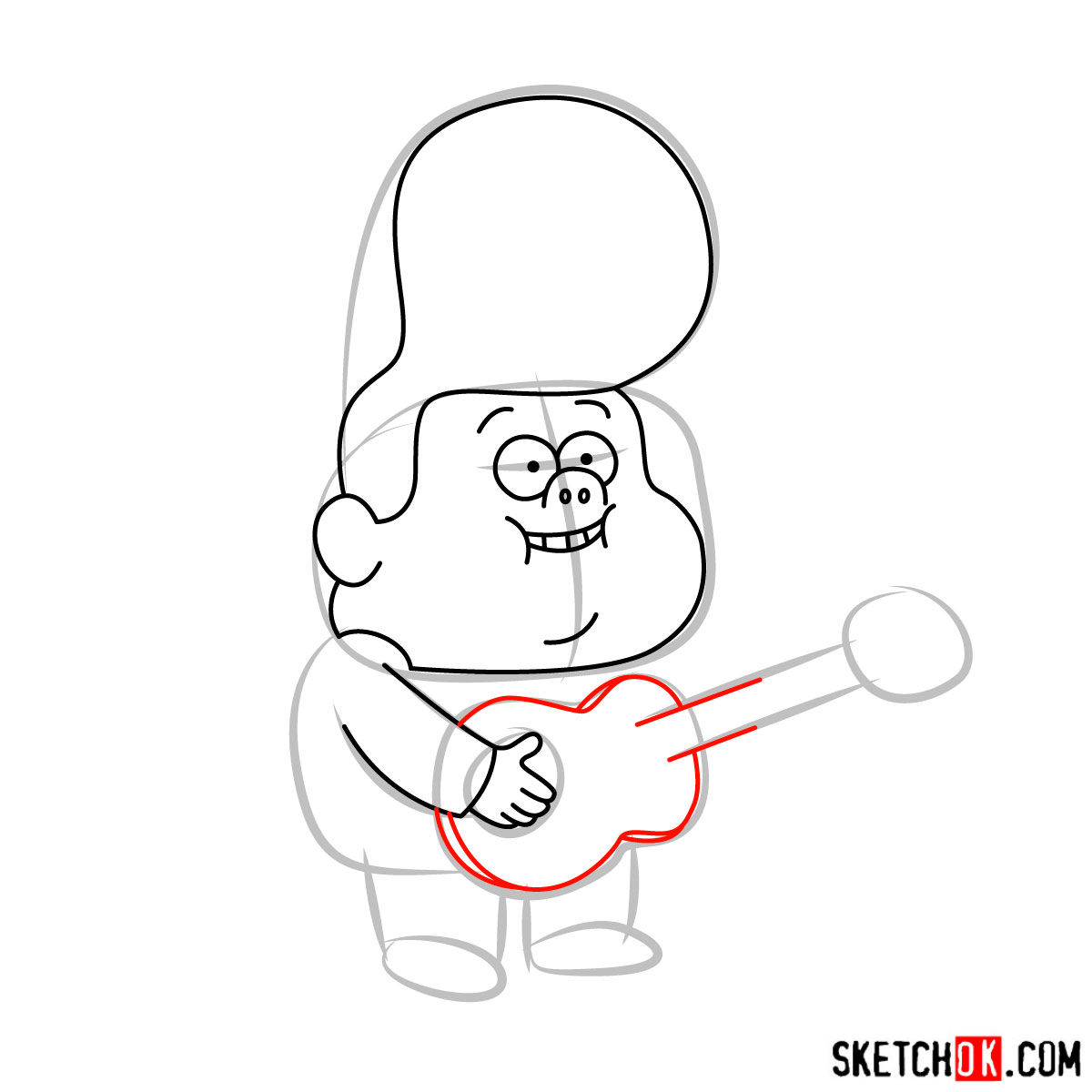 Other Characters to Draw:
Looking to expand your Gravity Falls drawing skills? Why not try your hand at drawing some of these other memorable characters:
Conclusion: And there you have it – a step-by-step guide to drawing Gideon Gleeful with a guitar! We hope you had as much fun creating your masterpiece as we did writing this guide. If you're looking to expand your drawing skills even further, be sure to check out some of the other characters from Gravity Falls. And if you liked this guide, consider supporting us on Buy Me a Coffee to help us create more content like this. Keep on drawing, artists!