Welcome, budding artists and Pokémon enthusiasts! Today, we're venturing on an artistic journey, aiming to master how to draw Misty, the vivacious Gym Leader from Cerulean City. Recognized for her unique style and vibrant personality, Misty's character design offers a fun and challenging sketching experience.
Character Design: Decoding Misty's Aesthetic
Misty, also known as 'The Tomboyish Mermaid,' has a distinctive look that sets her apart in the Pokémon universe. Here are the essential points to focus on while drawing:
Hairstyle: Her fiery orange hair held in a spiky ponytail is her trademark feature.
Attire: She wears a sleeveless yellow top, blue-green denim shorts with suspenders, and vibrant red and white sneakers.
Consider introducing companions like Psyduck or Gyarados alongside Misty in your sketch, or other related characters such as Ash, Brock, Pikachu, or Squirtle. This could add depth and dynamism to your final composition.
Unraveling the Guide: Understanding our Color Coding
This tutorial comprises of a color-coded guide designed to ease your sketching process. Here's how to decipher it:
Red Color:

Highlights the current drawing step you need to focus on.
Black Color: Showcases the lines you've drawn in previous steps.

Grey Color:

Represents the initial basic sketch, a guiding framework for your drawing.
The tutorial comprises 15 steps, with the first two dedicated to constructing a basic sketch for proportions. As you progress, remember to use light strokes to easily modify or erase parts of the initial sketch.
On the penultimate step, you can opt to ink your sketch. Make sure to wait for the ink to dry thoroughly before erasing any pencil lines. This prevents smudging and keeps your drawing neat. The last step serves as a reference for coloring, bringing life to Misty's vibrant persona.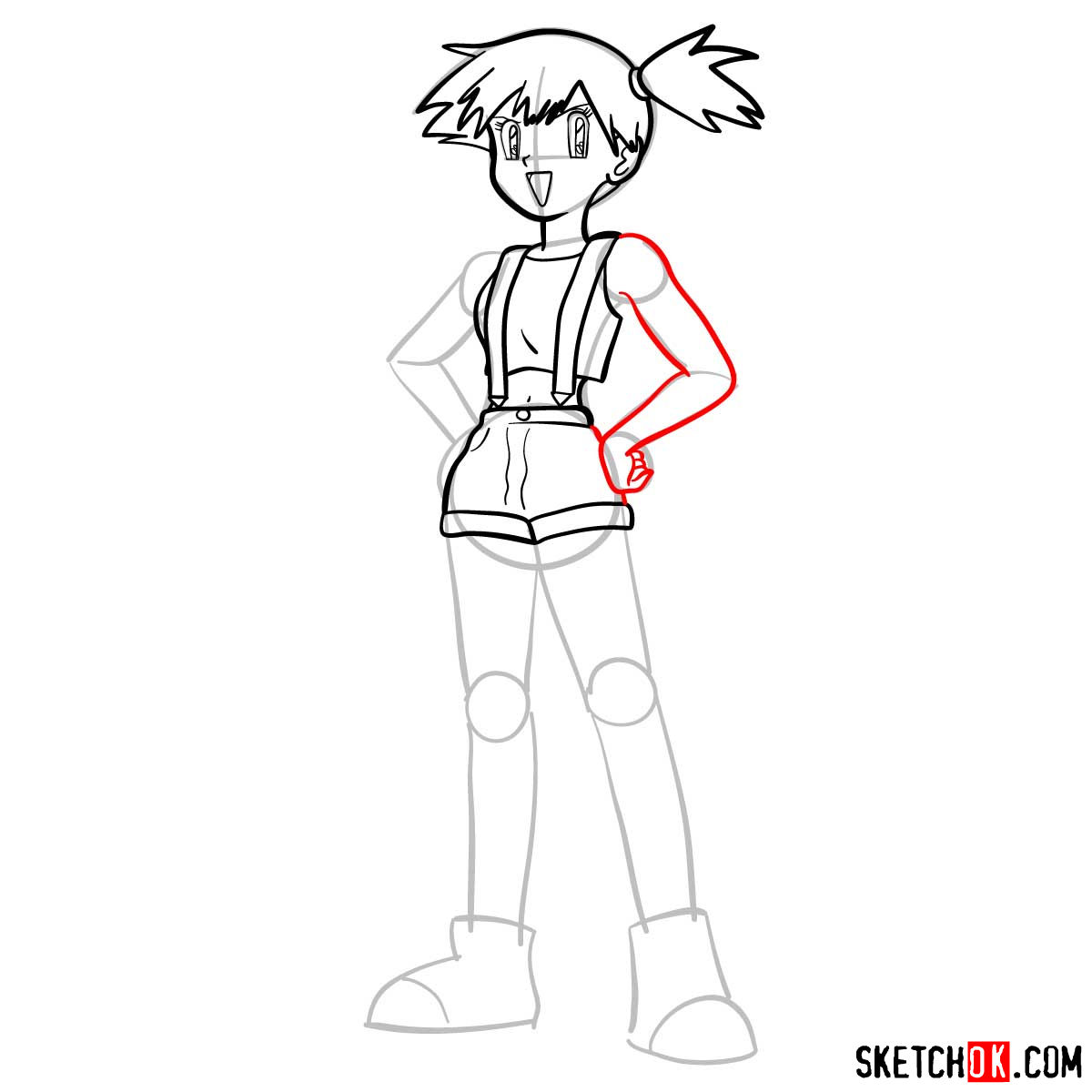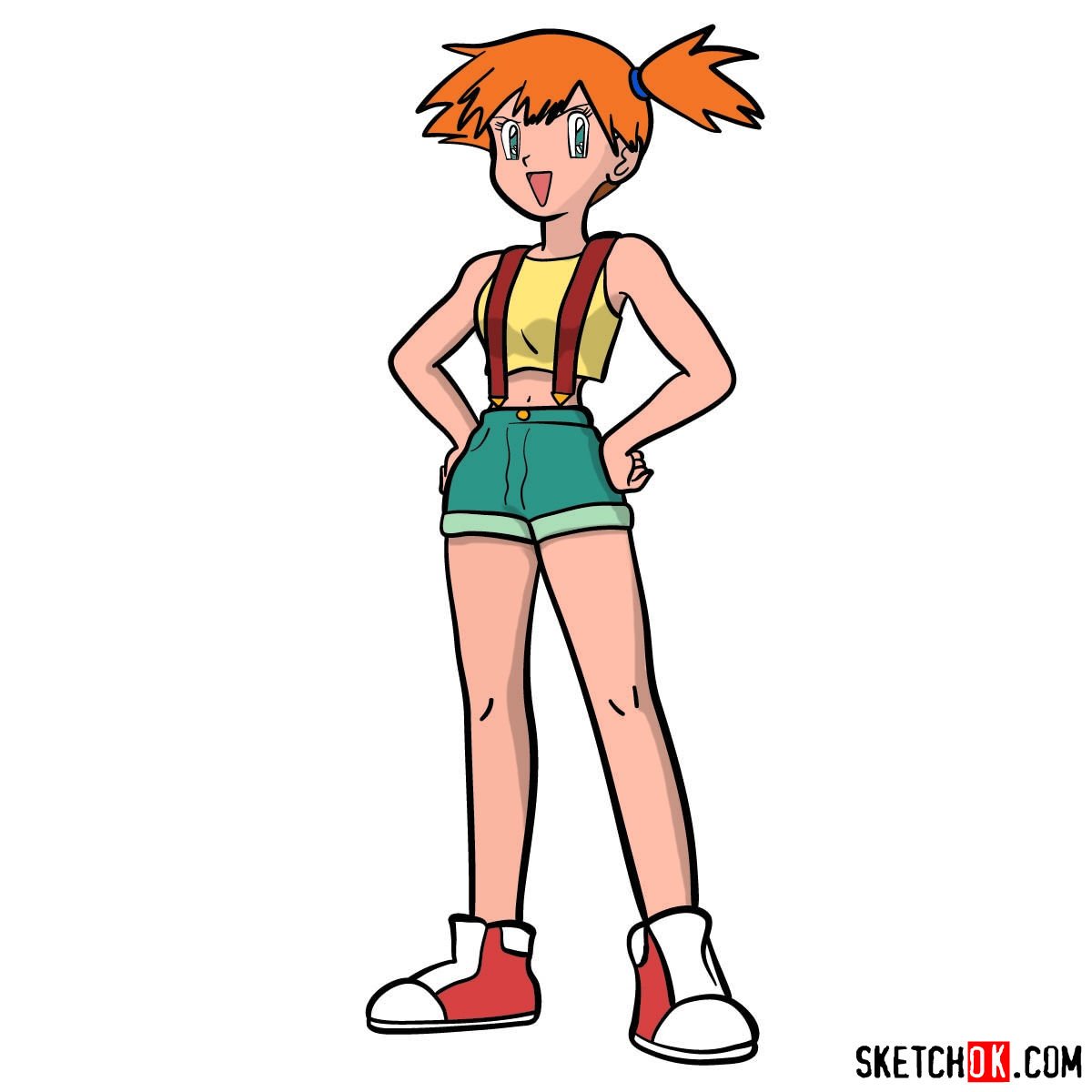 FAQs: Tackling Your Drawing Queries
How can I best capture Misty's fiery personality?

Consider emphasizing her spiky ponytail, vibrant attire, and confident stance. These elements are symbolic of her lively and strong-willed nature.

Can I add other elements to the drawing?

Yes! Incorporating Pokémon companions or related characters like Ash, Pikachu, or Brock, can add depth to your artwork and enhance storytelling.

How can I make my sketch look cleaner after inking?

Wait for the ink to dry before gently erasing the pencil lines. This helps maintain a neat, smudge-free look.
Conclusion: An Invitation to Share and Support
Congratulations! You've just learned how to draw Misty from Pokémon. I invite you to share your masterpiece and this guide on your social networks. If you found this guide helpful, please consider supporting us on BuyMeACoffee. Your donation helps us create more free drawing tutorials. Stay connected with us on Facebook, Instagram, and Pinterest for more sketching inspiration and tutorials.