Art and Pokémon, two of humanity's most extraordinary inventions, come together in our step-by-step tutorial that helps you draw the beloved water-type Pokémon, Squirtle. An iconic character, Squirtle is recognised worldwide for its unique turtle-like appearance and its strength in the Pokémon battles. By following our guide, you will soon hold your very own artistic representation of this amazing creature.
Understanding Squirtle: The Torrent Pokémon
Squirtle is a small, light-blue Pokémon resembling a cheerful turtle.
Its aerodynamic shell, marked by grooves, is a distinctive feature, aiding Squirtle in moving swiftly through water and providing it with robust protection during battles.
Squirtle is usually bipedal, a trait setting it apart from ordinary turtles.
Its shell is remarkably sturdy, allowing Squirtle to shield itself from physical attacks by hiding within.
Squirtle has a unique ability to balance on its tail, a fun characteristic to capture in your drawing.
Unraveling the Guide: Interpreting the Colors
The guide uses a color coding system to assist you in navigating through the steps. Here's what each color represents:
Red Color:

Highlights the current step you should be focusing on.

Black Color:

Showcases the lines you have previously drawn.

Grey Color:

Shows the basic sketch that provides you with the essential proportions. The first three of the total 21 steps are focused on this basic sketch creation.
In addition to Squirtle, you can further explore your artistic potential by drawing other related Pokémon like Bulbasaur, Charmander and Gyarados to add more dynamism to your Pokémon art portfolio.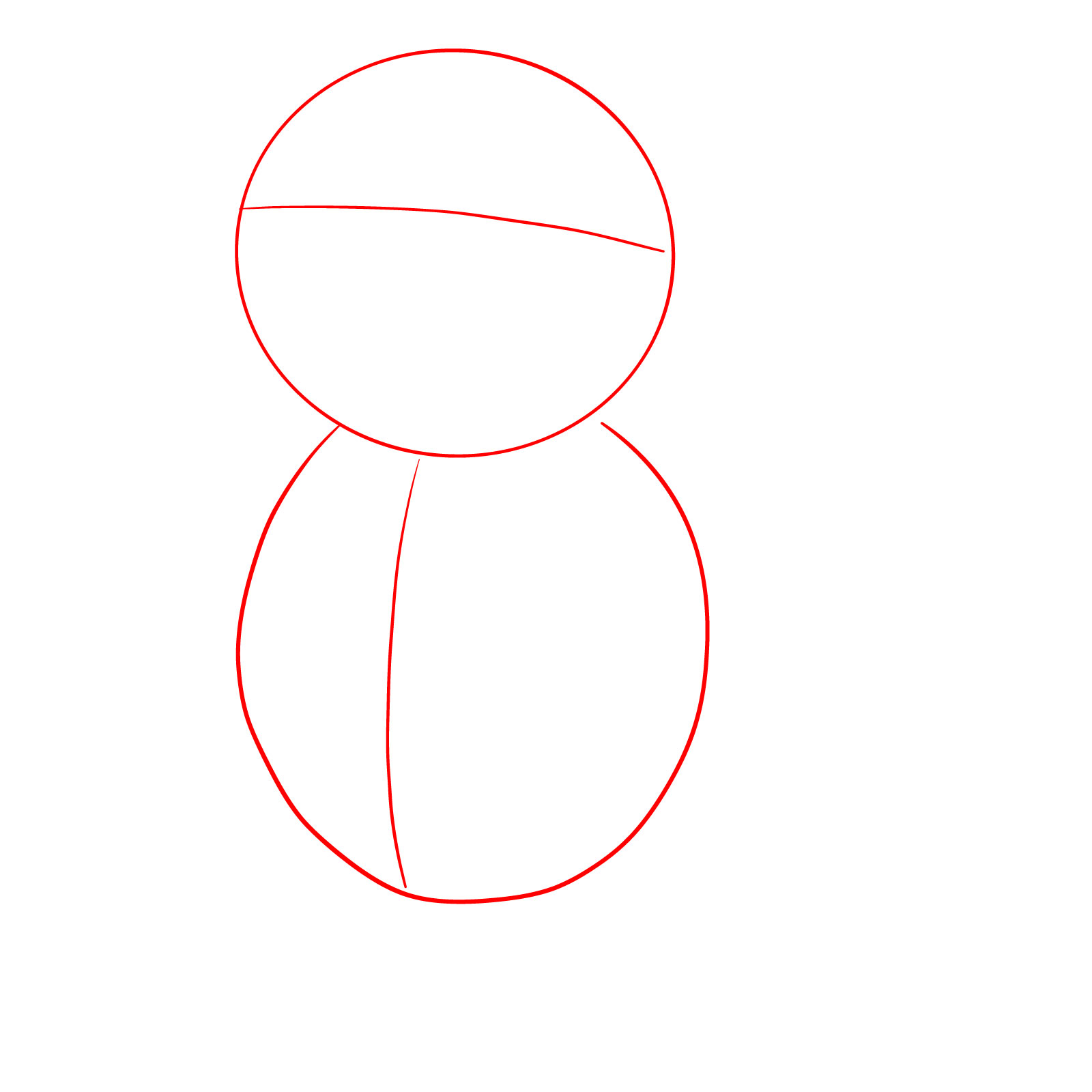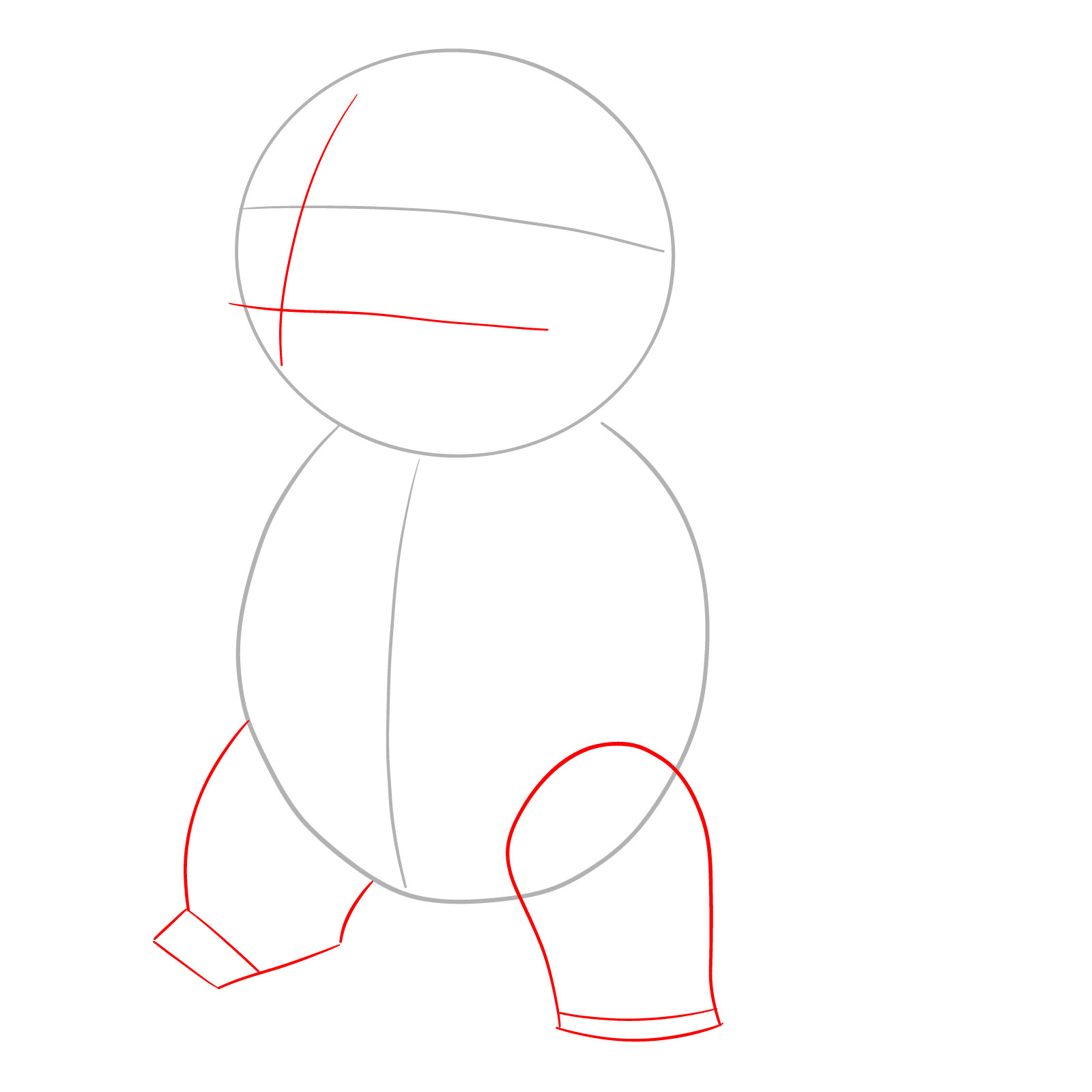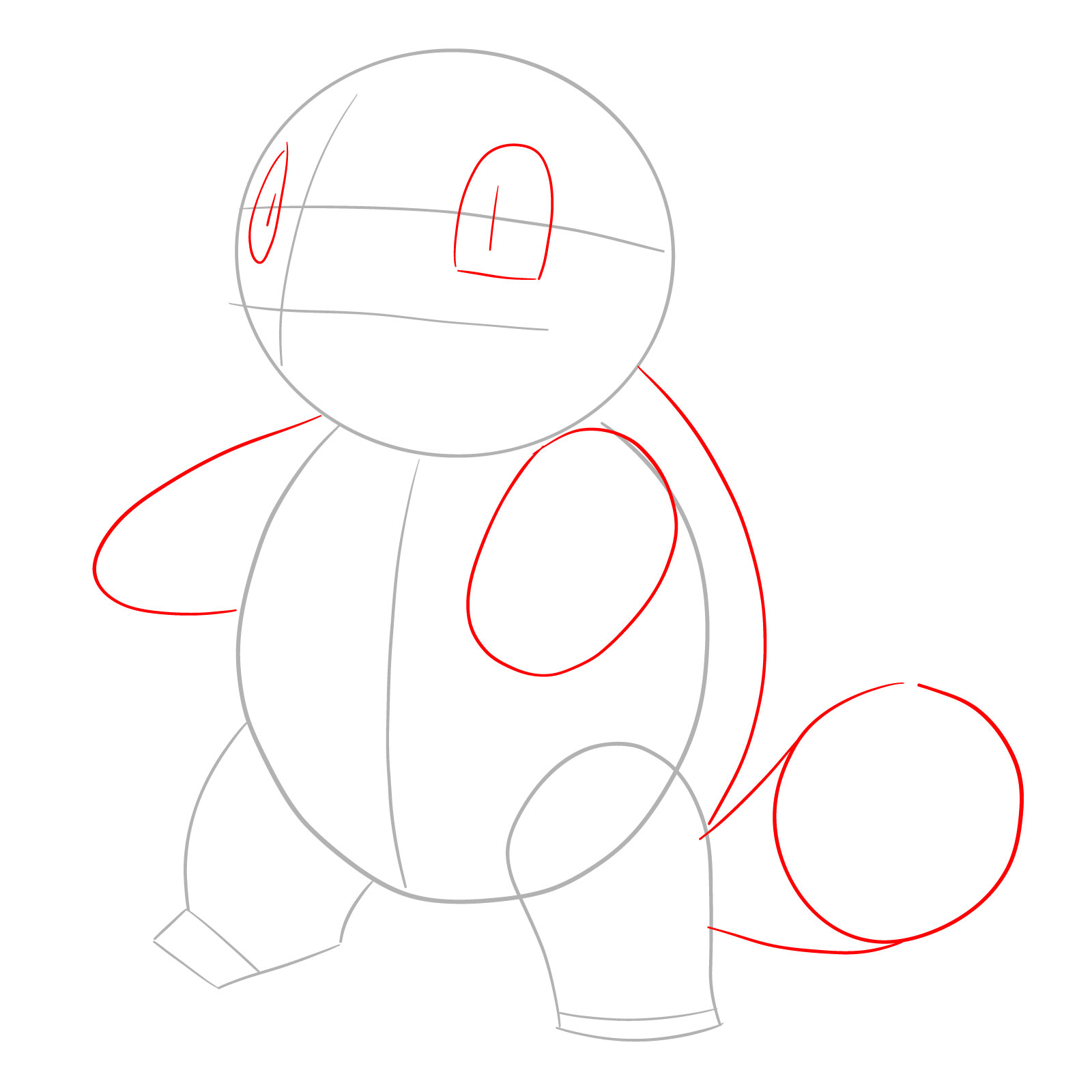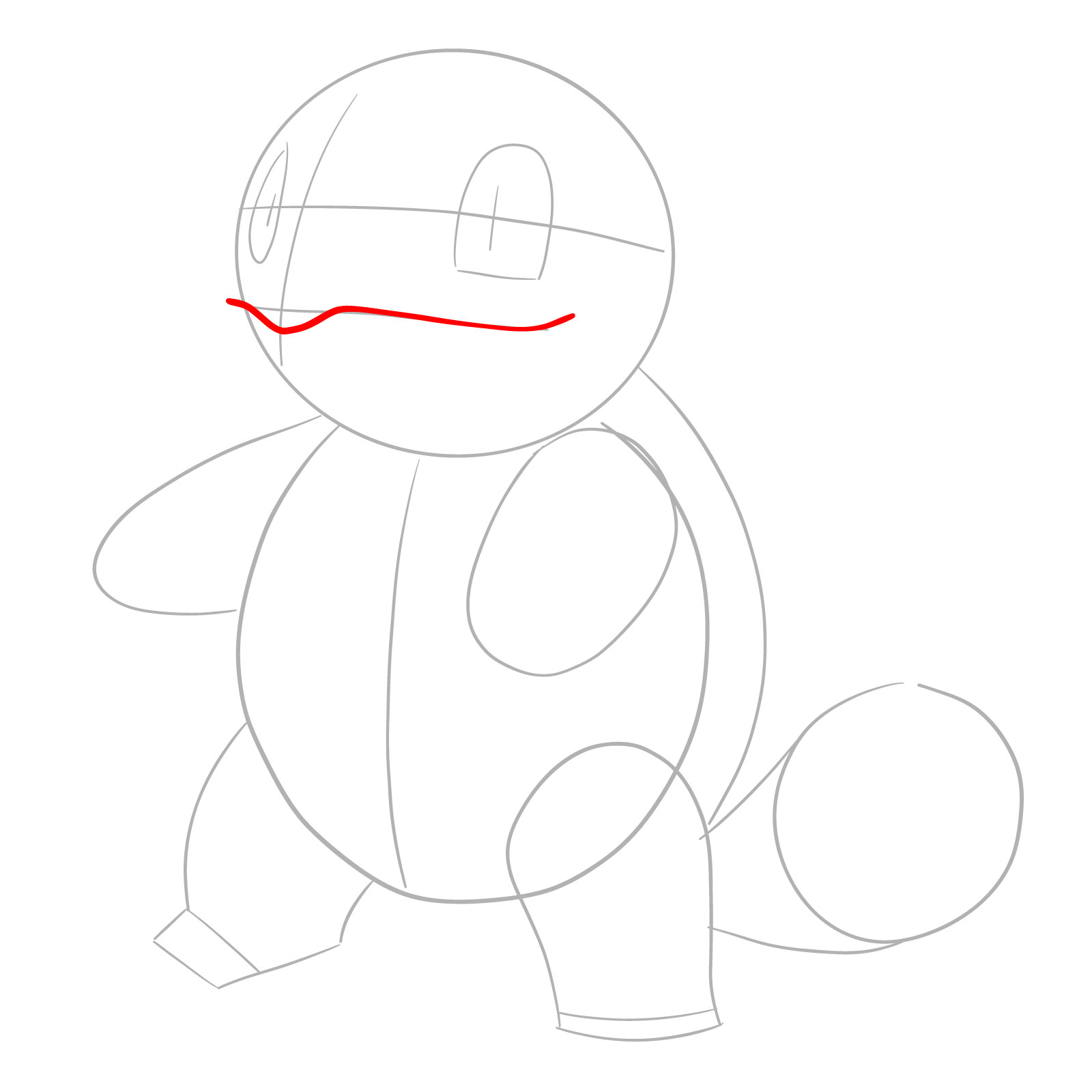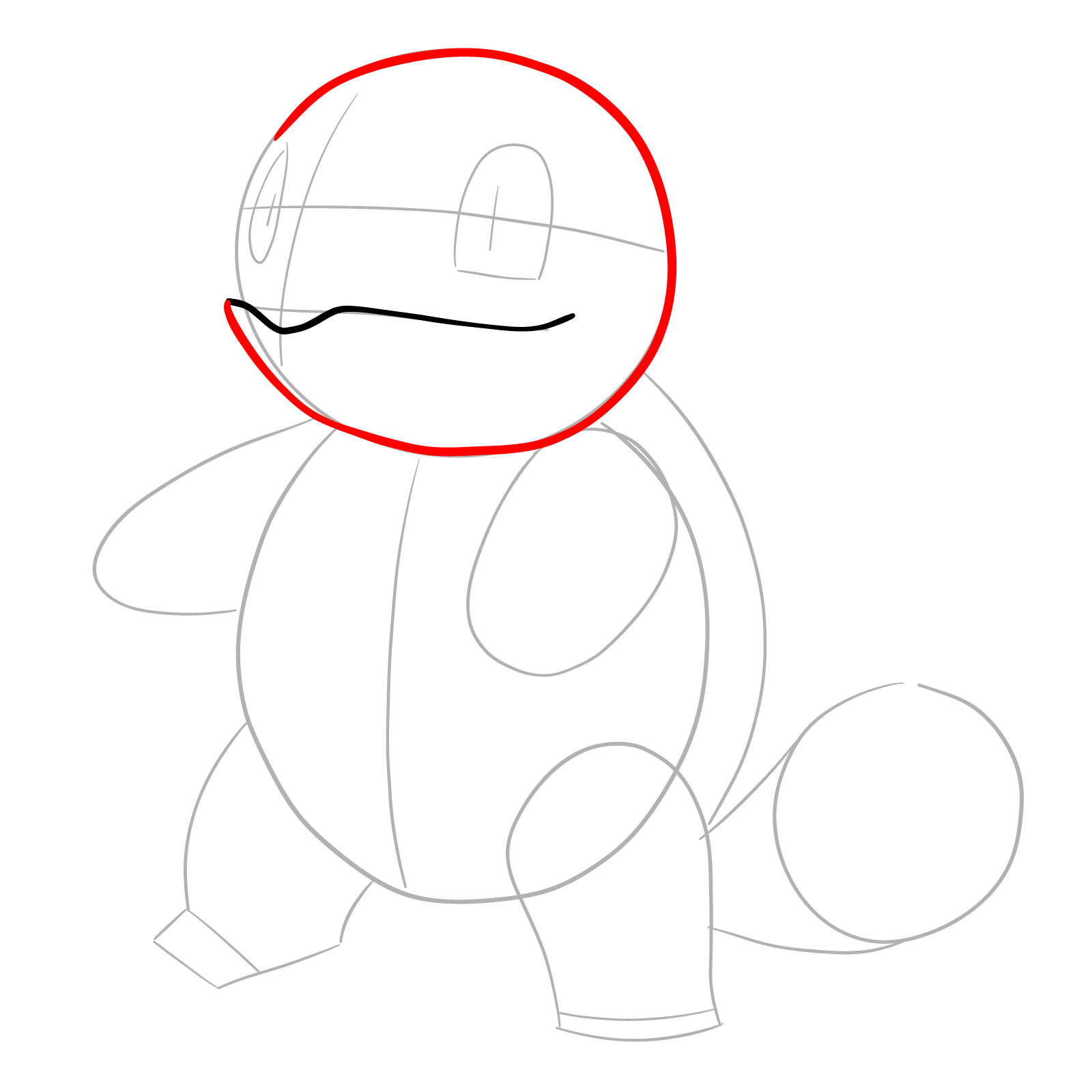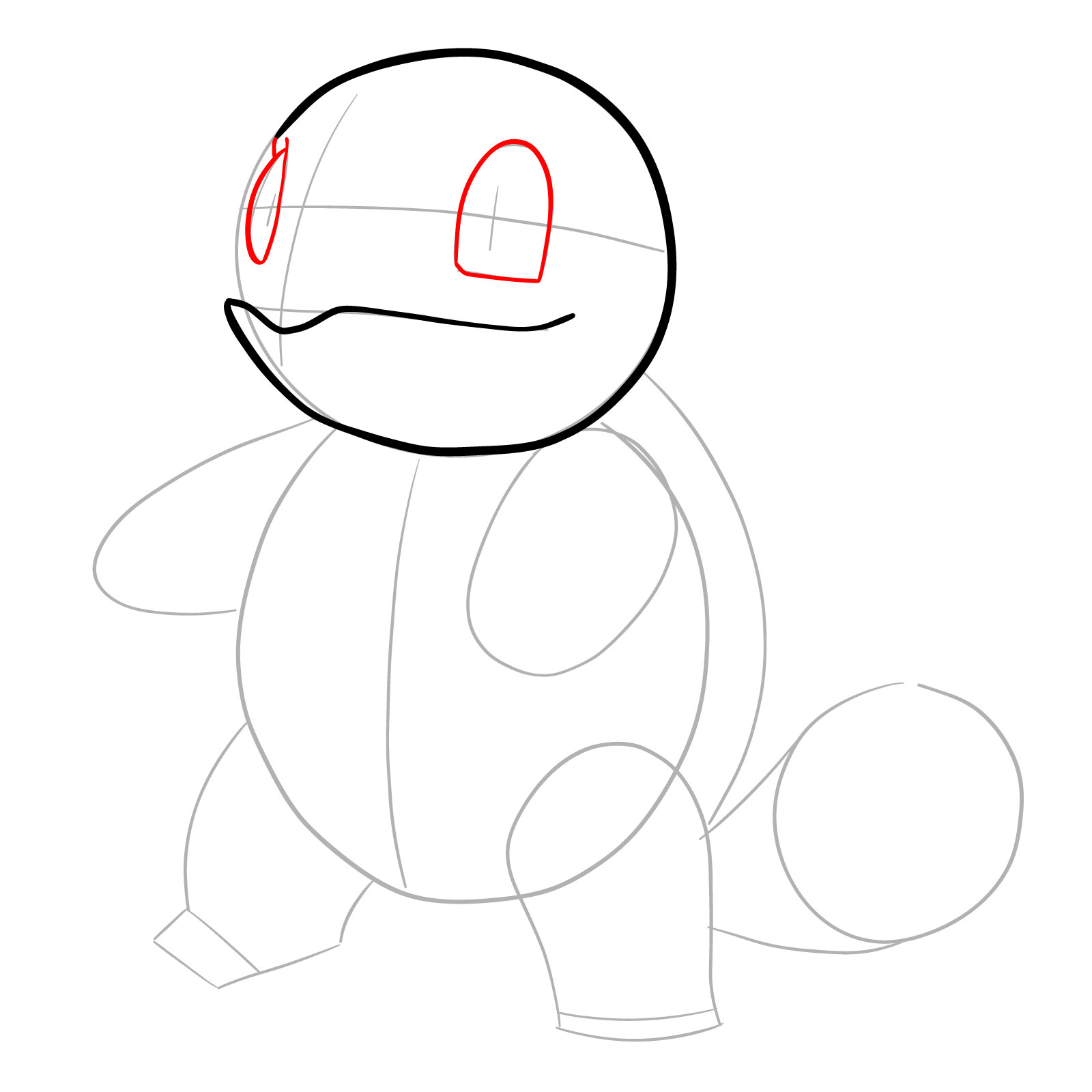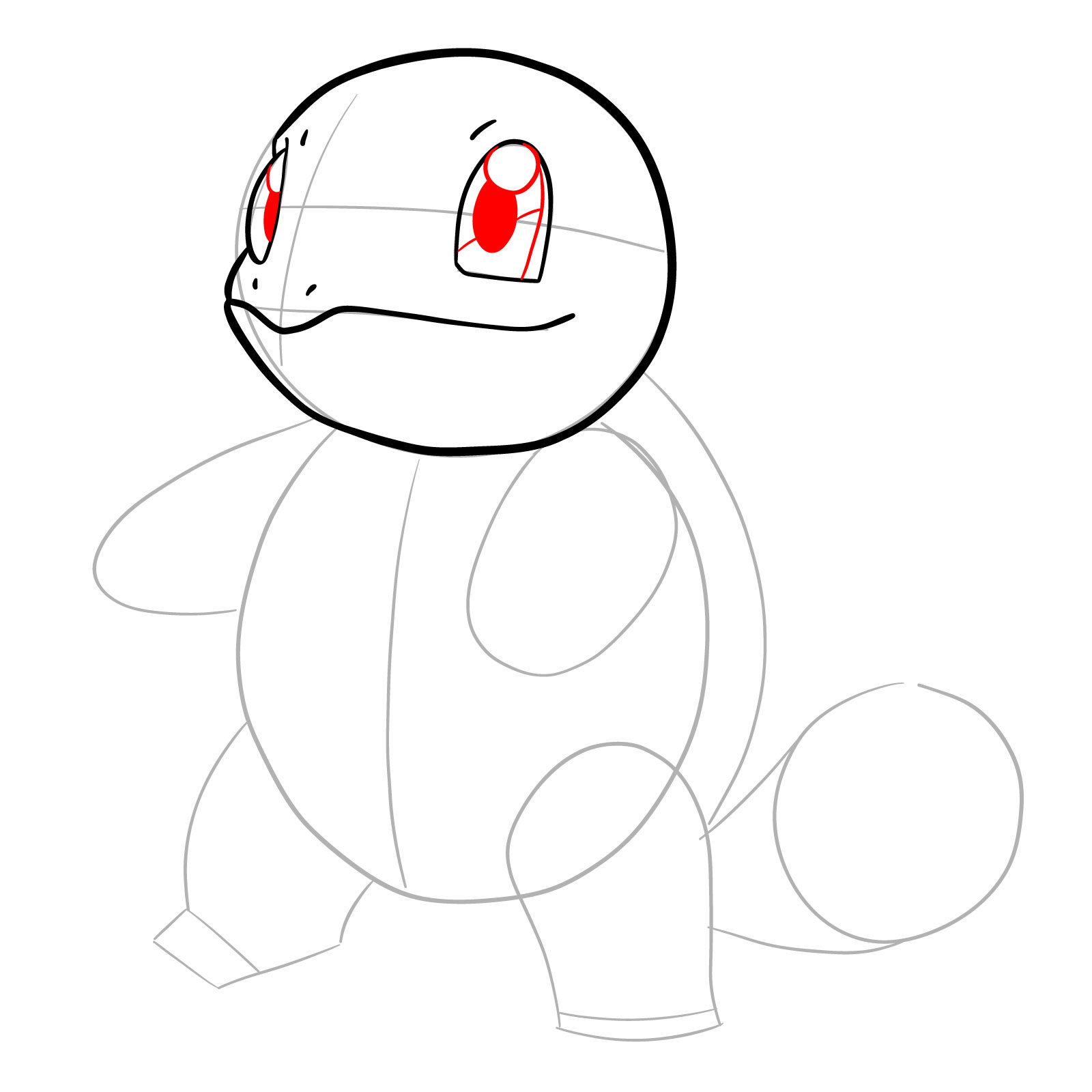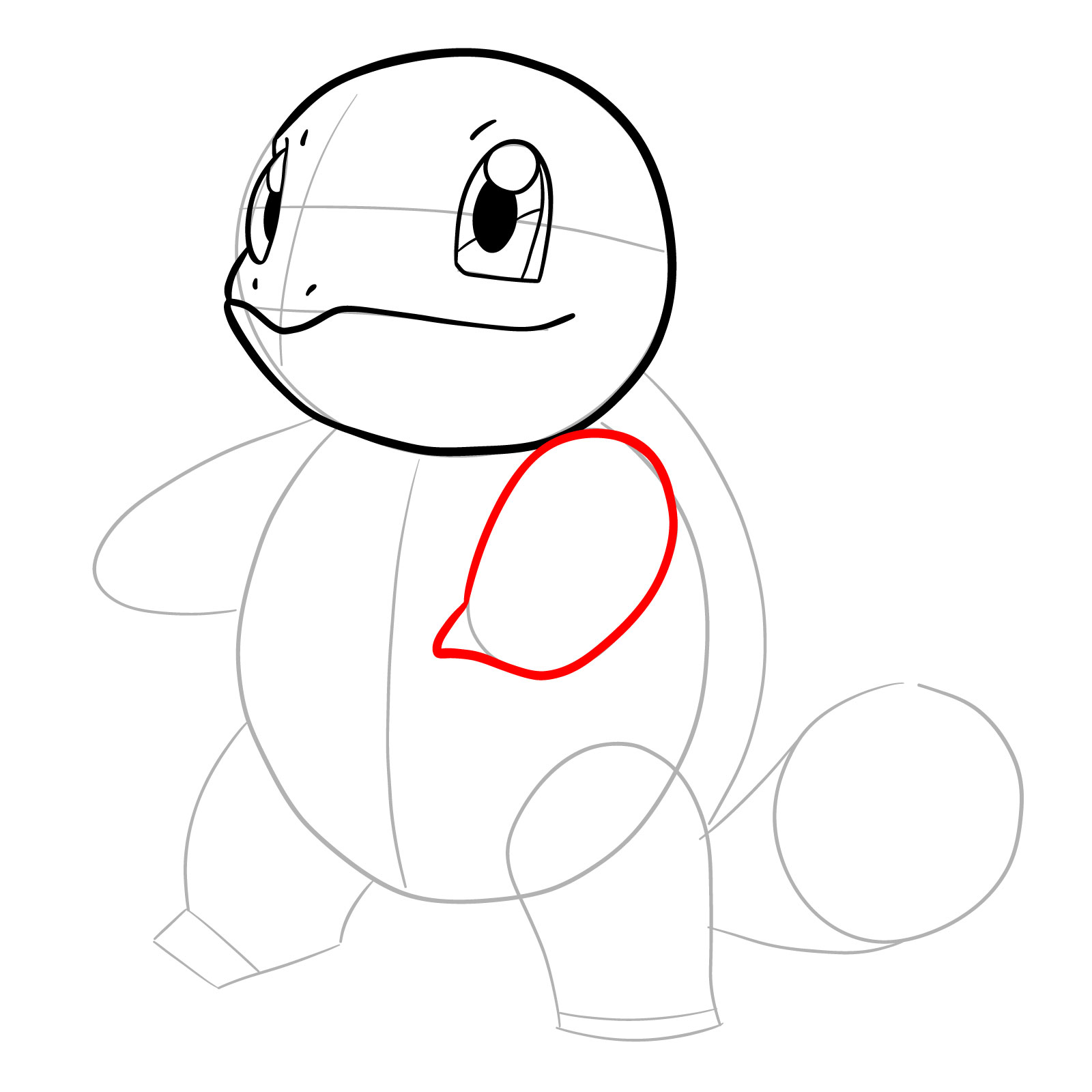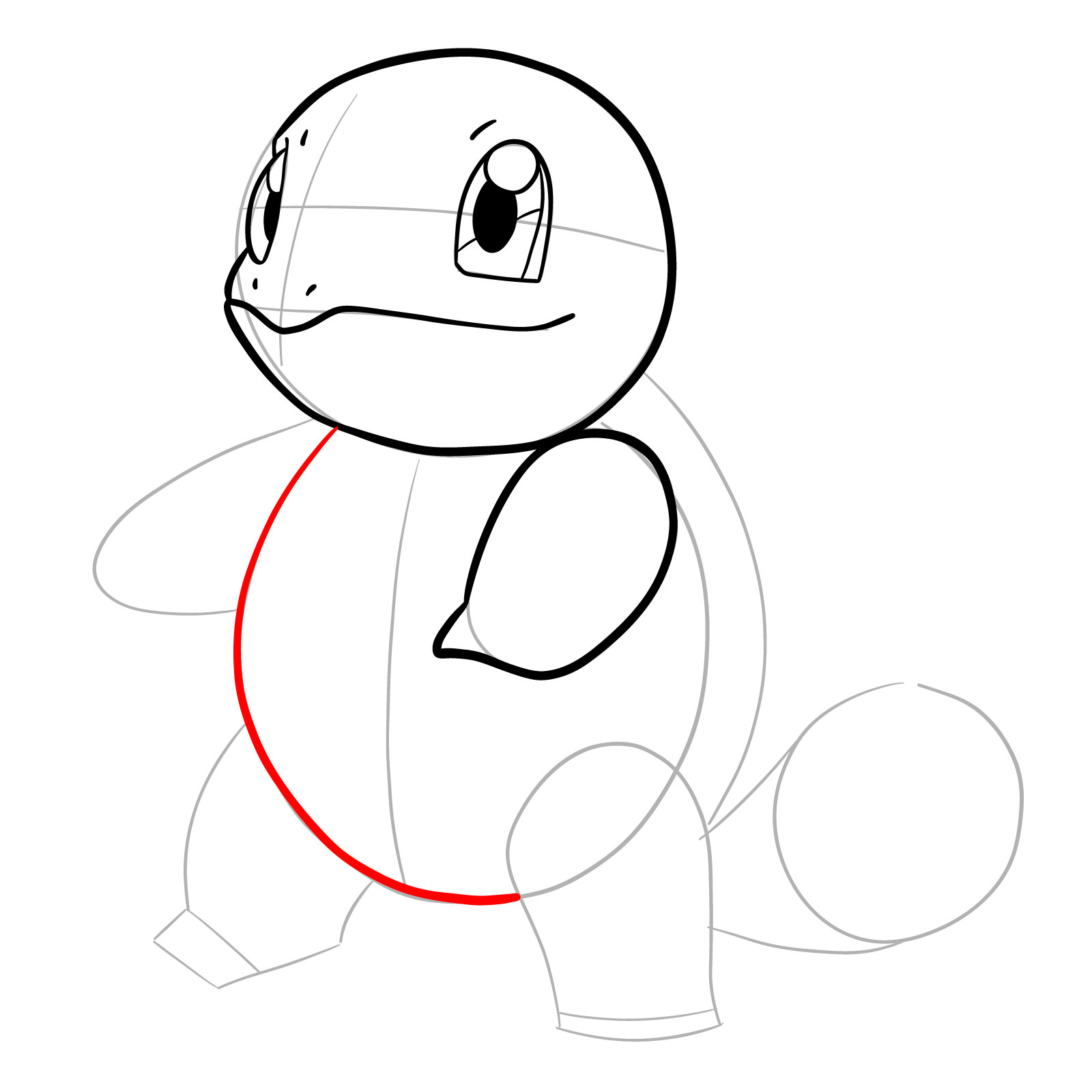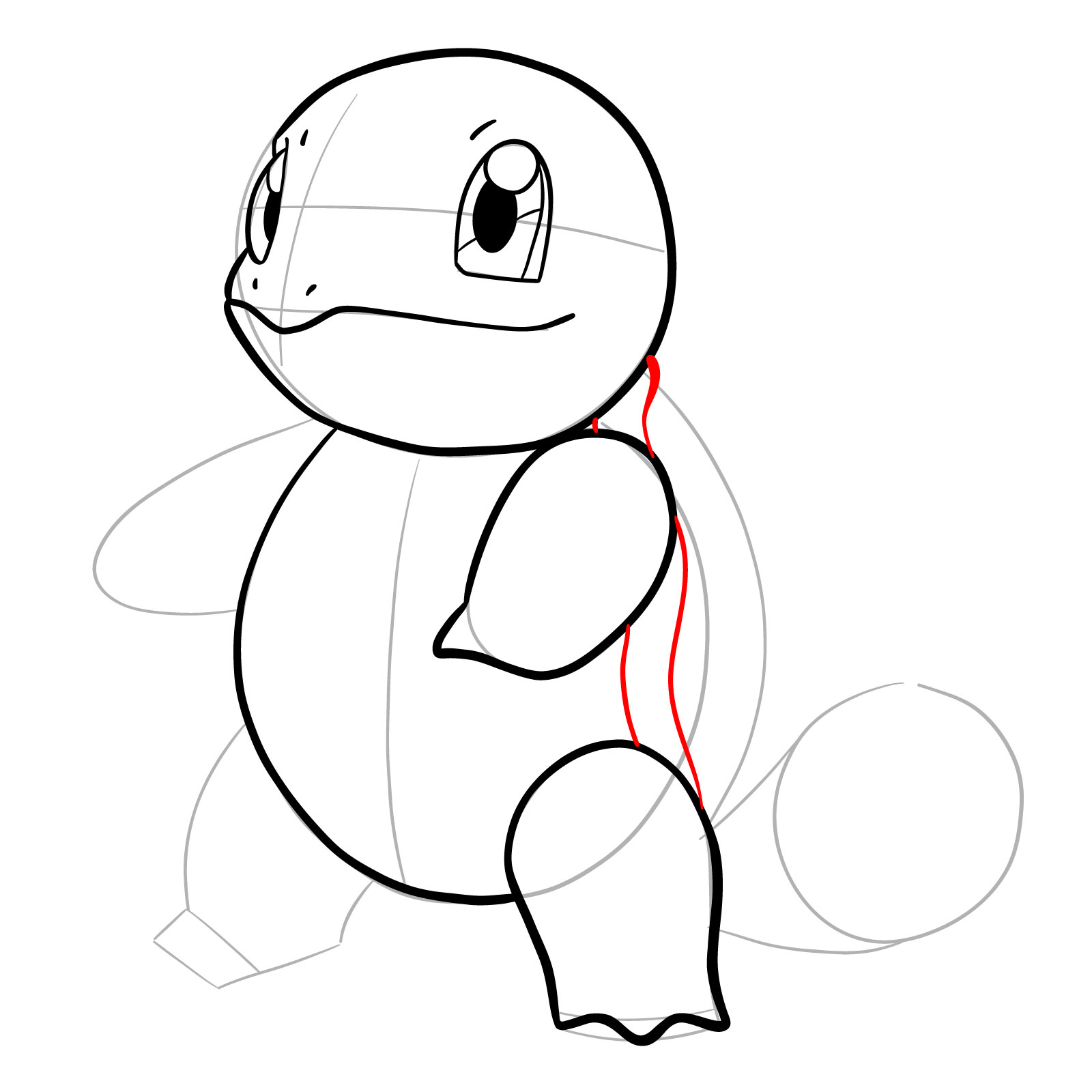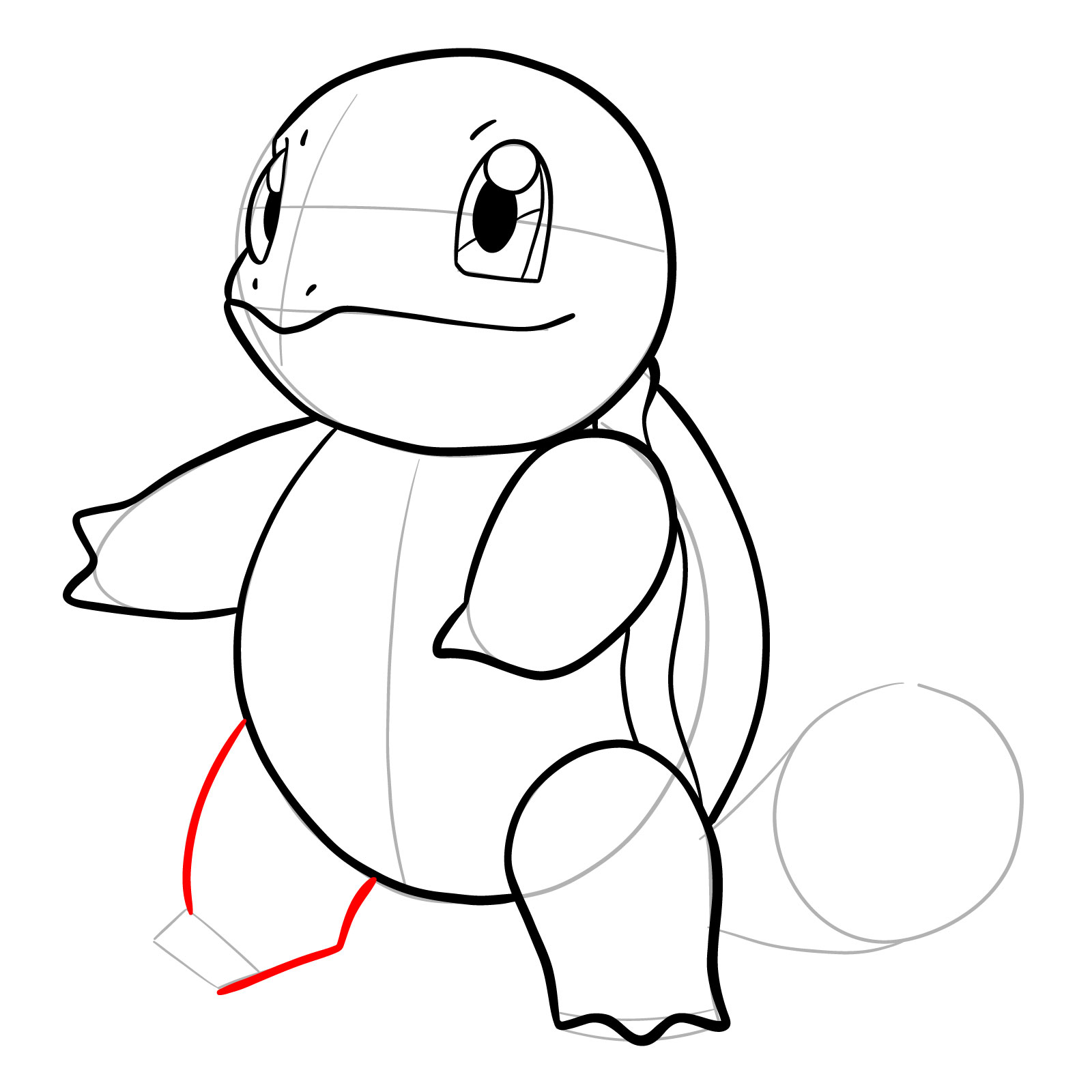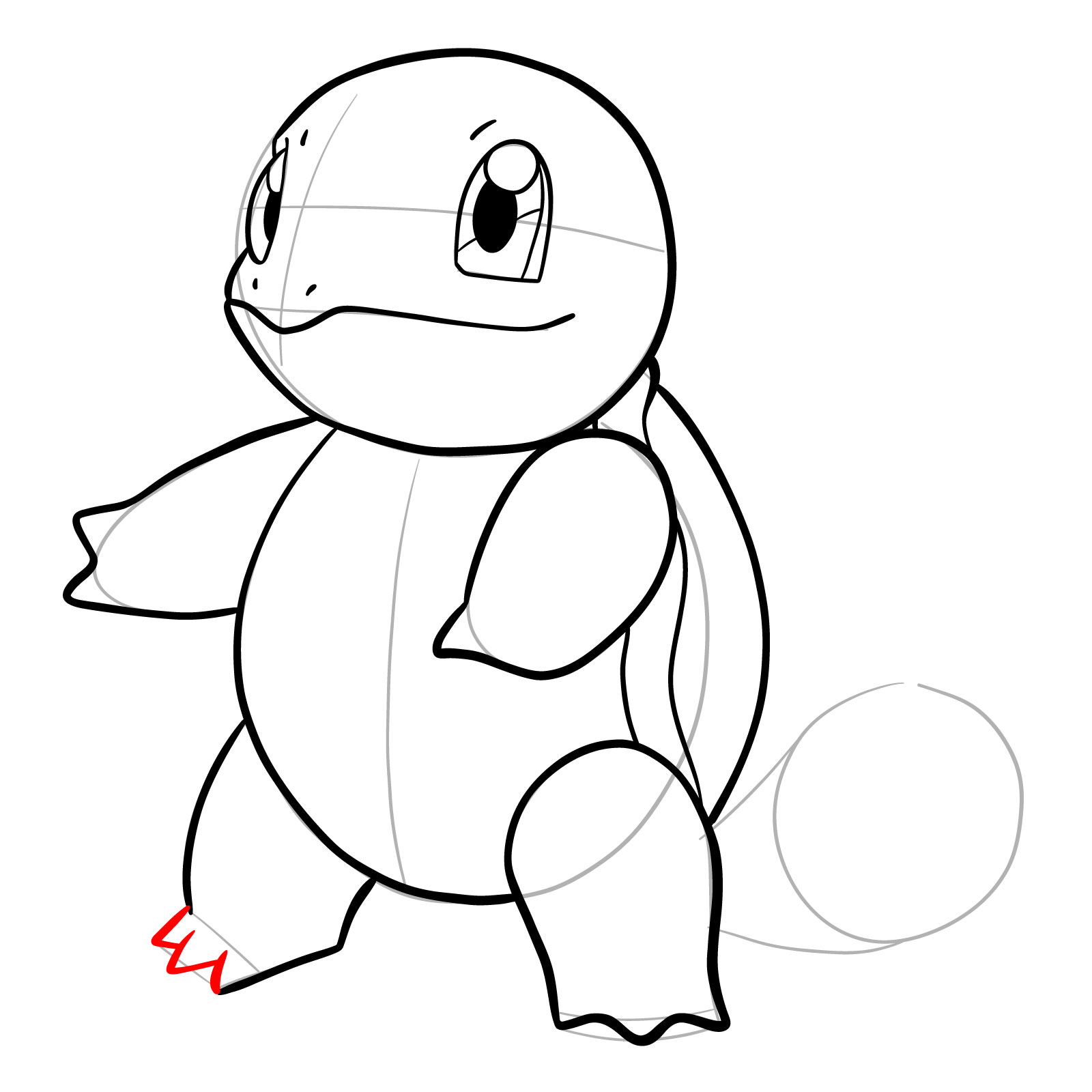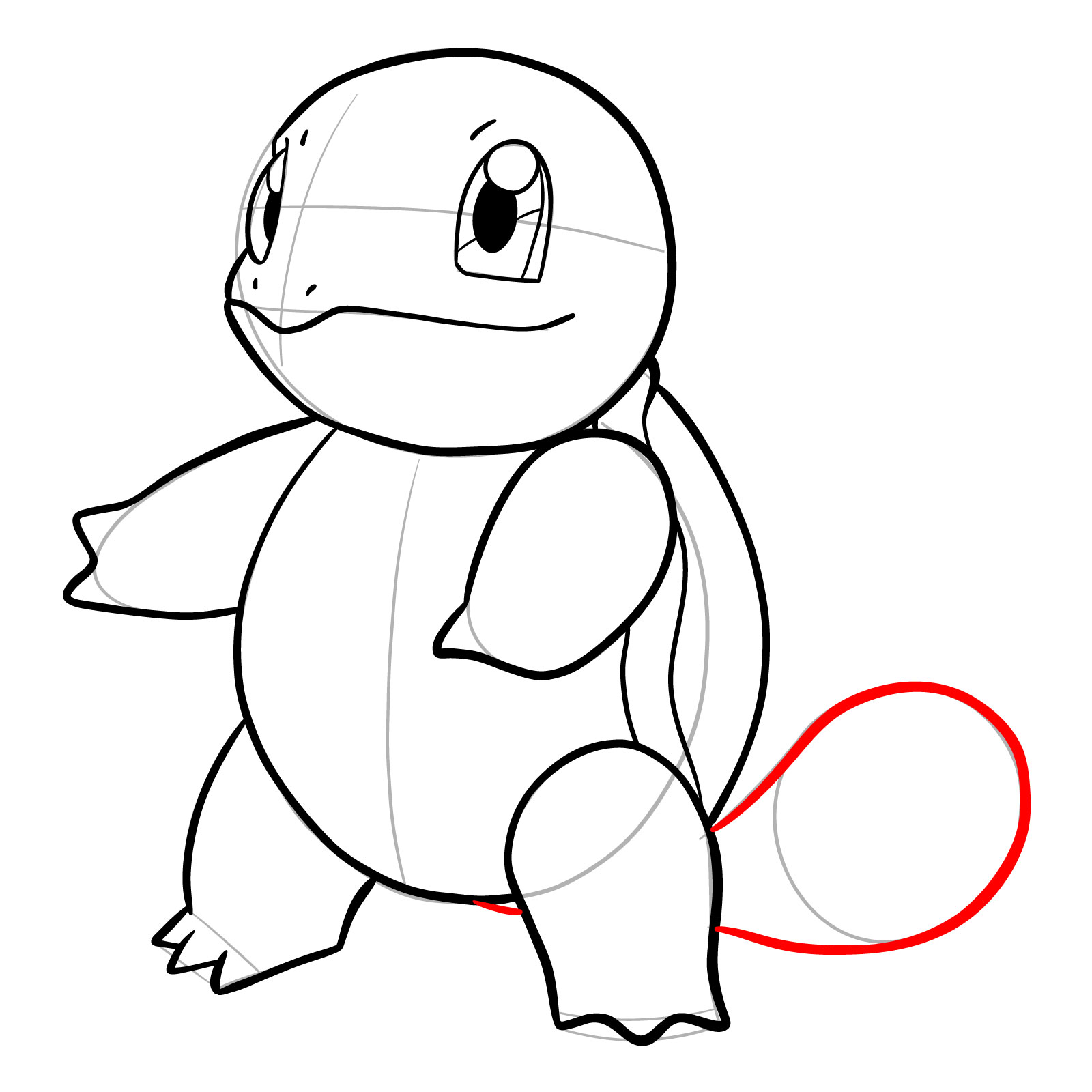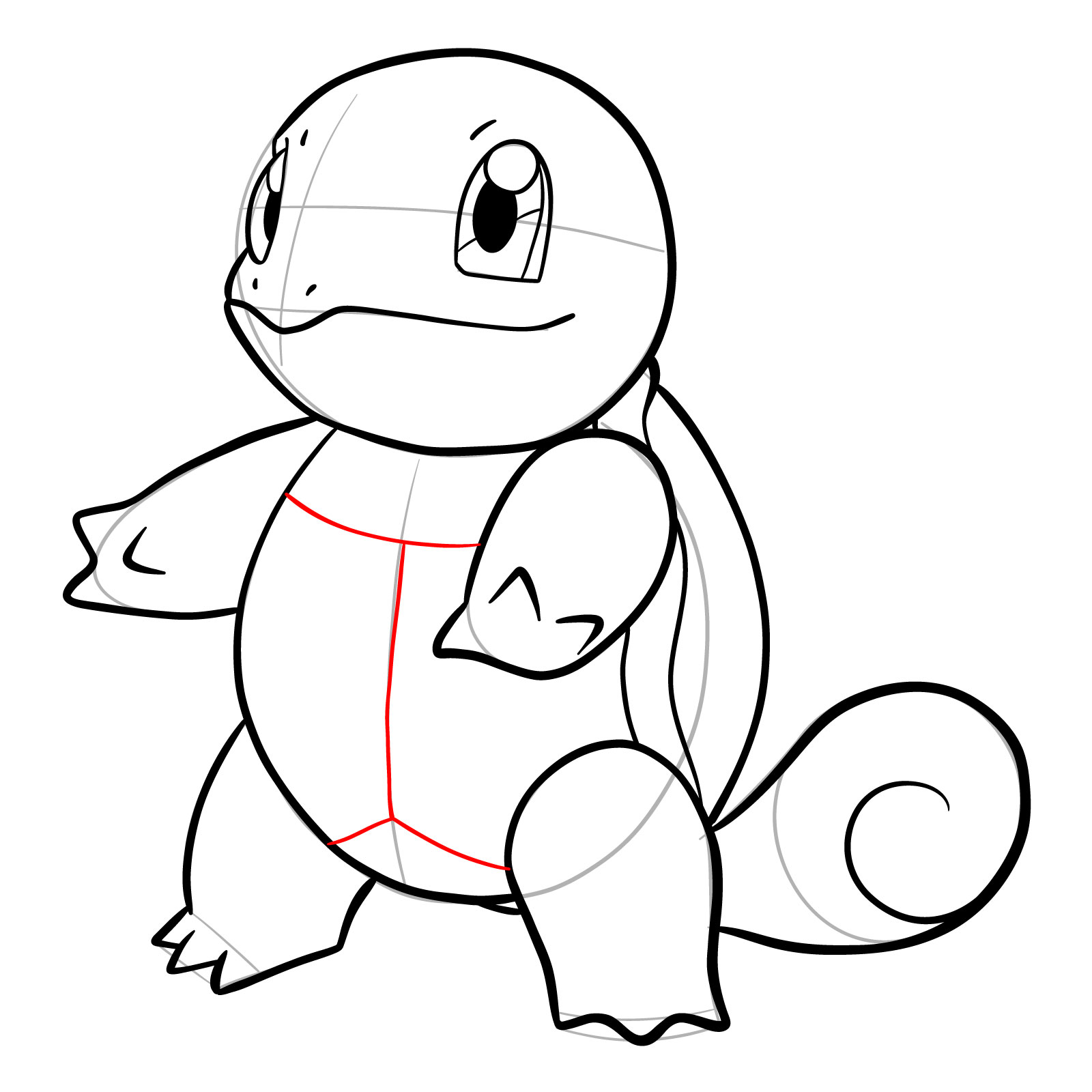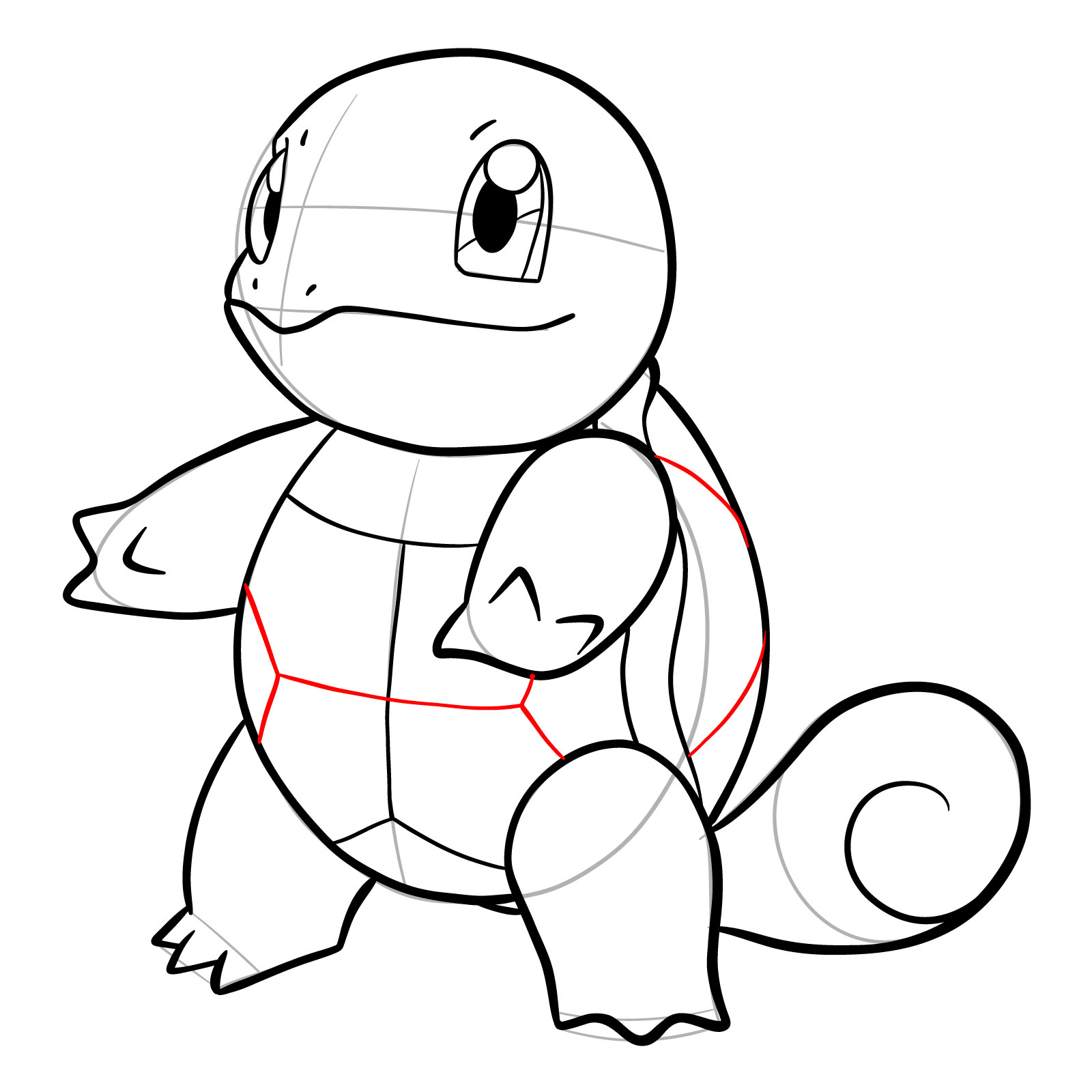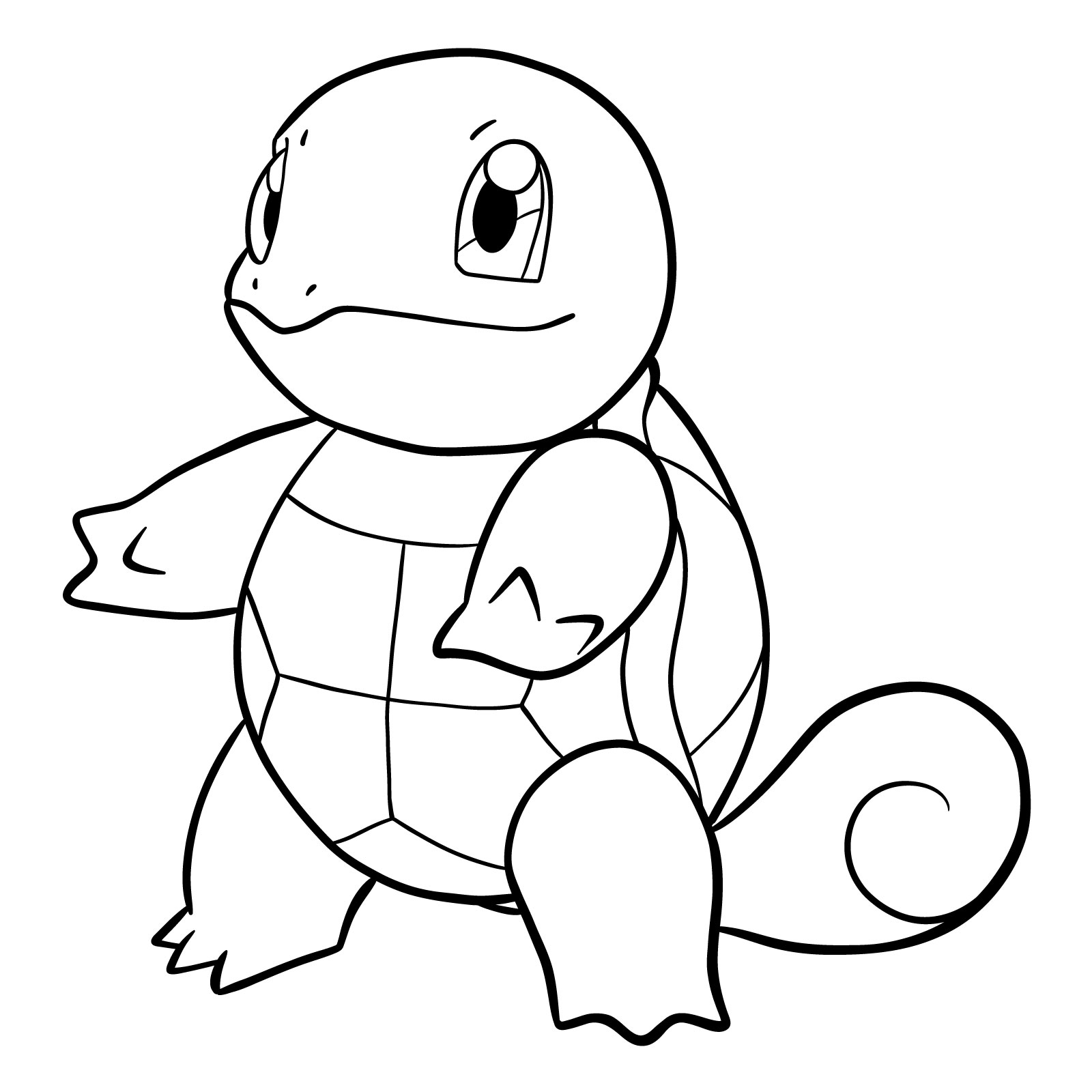 Frequently Asked Questions
Here are some commonly asked questions that could assist you in your drawing journey:
Q: How do I ensure accurate proportions in my drawing?

A: Start with a basic sketch to get the overall structure and proportions of Squirtle. Use light strokes and ensure to follow the guide's first three steps.

Q: What should I do if my drawing doesn't look perfect?

A: Drawing is a skill that improves with practice. Don't get disheartened. Keep practicing, and you'll gradually see improvement.

Q: How can I make my drawing more lively?

A: Pay attention to Squirtle's unique features like its shell grooves, tail balance, and cheerful disposition. Adding these details can make your drawing more lively.
Aiding Your Artistic Journey: Keeping SketchOk Alive
As the curator of SketchOk, I work passionately to bring you the best drawing tutorials. Your support can help keep this project alive and bustling with new guides and tutorials. Consider donating at Buy Me a Coffee to help me maintain and enhance SketchOk.
Also, don't forget to follow us on our social media platforms:
Sharing your artwork and our tutorials on these platforms helps us grow our community of budding artists. Together, we can keep the art of drawing Pokémon like Squirtle alive and thriving. Thank you for your support!