Step into the vibrant world of Pokémon as we guide you through the process of drawing Psyduck, a unique character full of charm and intrigue. This platypus-like Pokémon, distinguished by its continuous headache, is an enticing subject that blends simplicity and complexity in its design. Our step-by-step guide aims to make this task approachable for beginners while remaining engaging for more experienced artists.
The Charm of the Headache-plagued Pokémon
A staple of the Pokémon universe, Psyduck is a medium-sized, yellow platypus-like creature. Its distinctive appearance, complete with a tan bill and feet, a yellow body, and a trio of black hairs on its head, adds an engaging layer to the drawing process. Constantly seen holding its head due to a never-ending headache, Psyduck's behavior adds empathy and intrigue to its character.
The process of translating these intricate details onto paper will help artists hone their skills in capturing expression and creating dynamic poses.
Your Psyduck Master Guide: Navigating the Artistic Process
Ready to embark on your artistic quest? Our guide will lead you through a 9-step process. The guide is color-coded for your ease:
Red Color:

Represents the current drawing step, guiding you as you flesh out Psyduck's distinctive form.

Black Color:

Showcases the lines you have previously drawn, serving as a trail of your progress.

Grey Color:

Displays the basic sketch, providing a structural framework for your drawing.
The first step will help you construct the basic structure of Psyduck. It's recommended to use light pencil strokes during this initial phase to allow for adjustments. To add more depth and context to your artwork, consider incorporating Psyduck's usual companions like Pikachu or Misty into your drawing.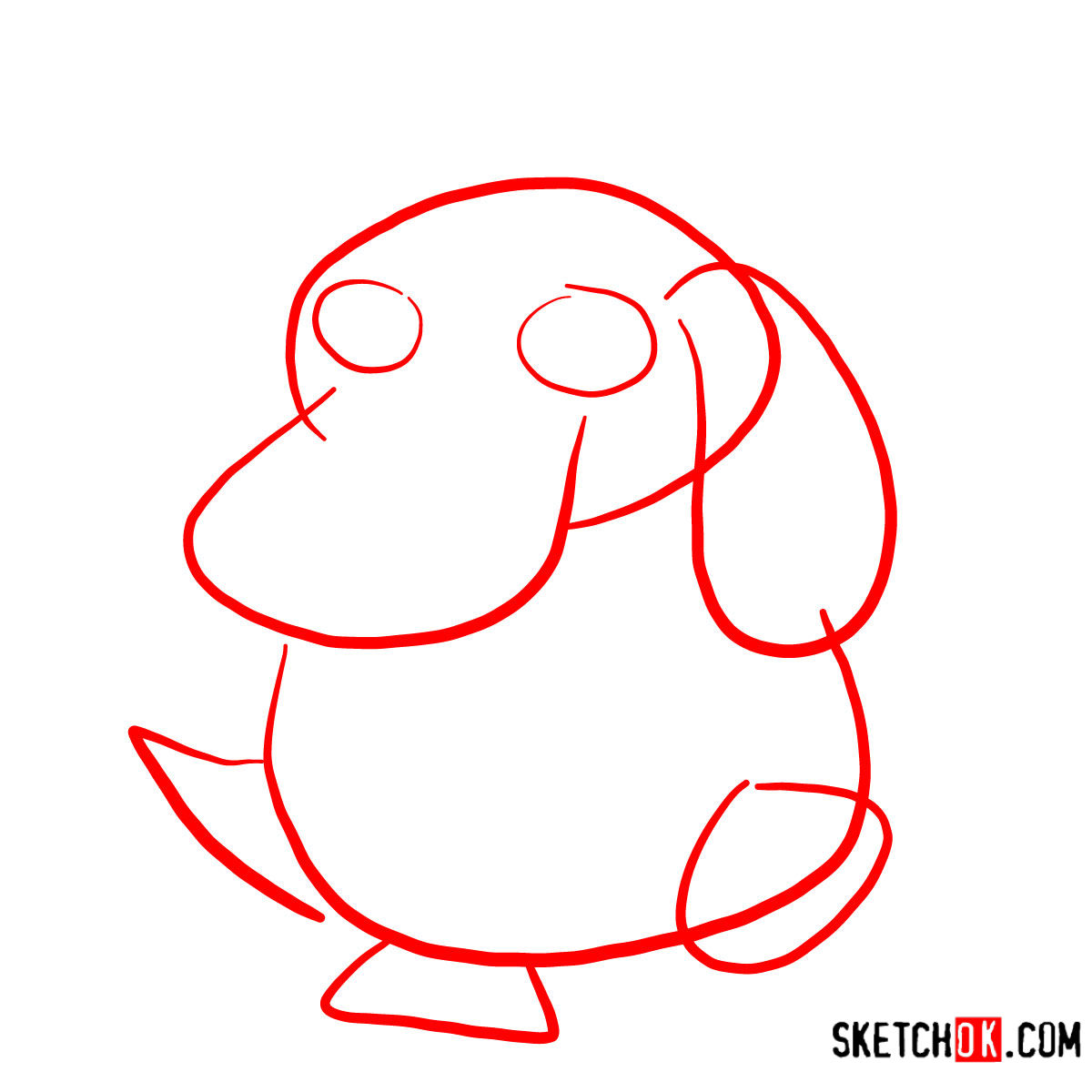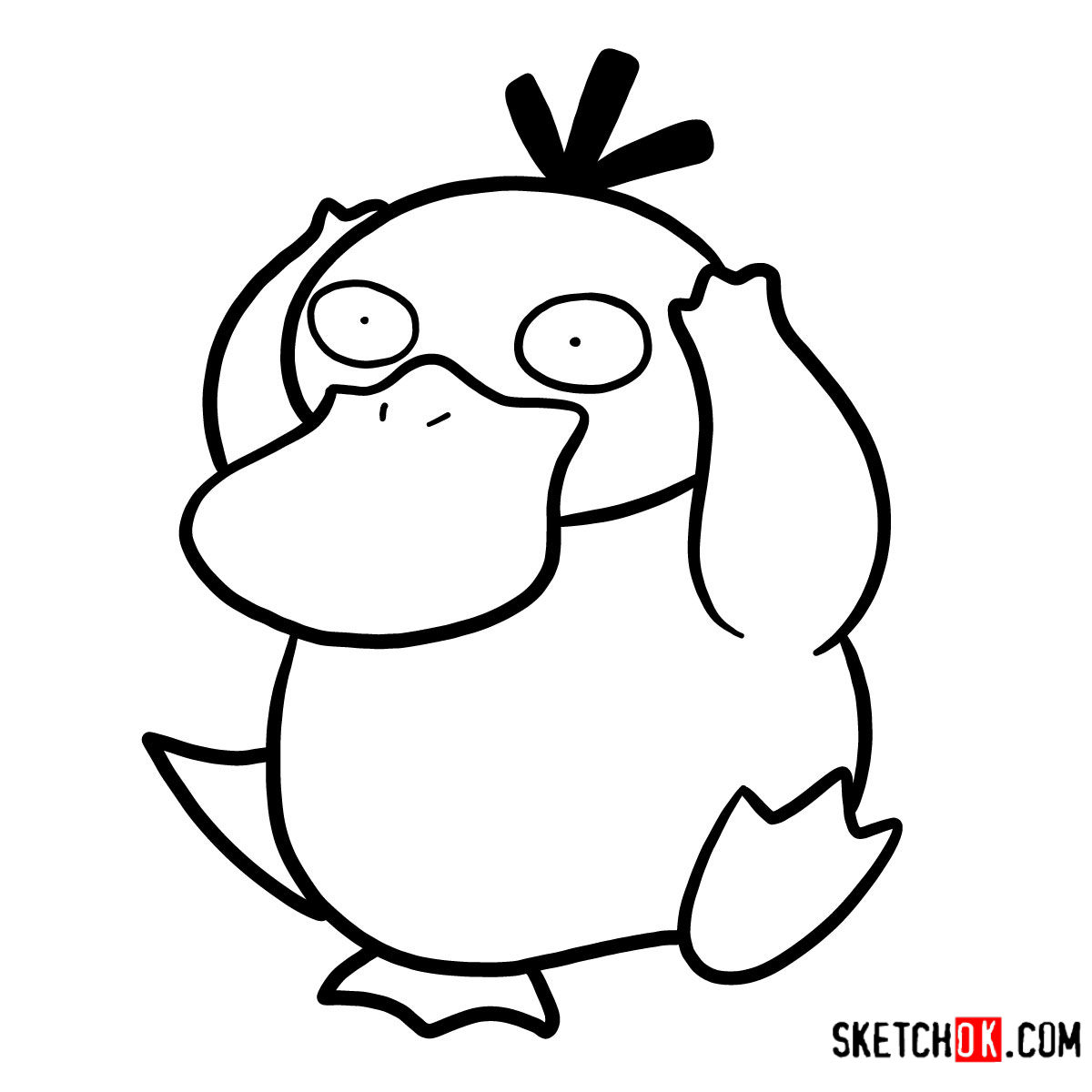 Bringing Your Psyduck to Life: Wrapping up Your Artistic Journey
As we wrap up our journey through the process of drawing Psyduck, I hope you have gained new insights and honed your artistic skills. This seemingly simple yet intriguing Pokémon serves as an excellent subject to explore and unleash your creativity.
Your support is vital for keeping the SketchOk project alive, allowing us to continue offering these insightful tutorials. If you found this guide helpful, please consider donating. Each contribution goes a long way in helping us bring more exciting content to budding artists like you.
We also invite you to share your Psyduck masterpiece with our community on Facebook, Instagram, and Pinterest. Sharing your work not only showcases your artistic journey but also inspires others in our community. Your continued support and participation are what keep the SketchOk community thriving. Until our next drawing adventure, keep practicing and keep creating!