The Naruto series has given us a multitude of breathtaking moments, with one of the peaks being Naruto's ascension to the Six Paths Senjutsu Mode. If you've ever wanted to capture this powerful transformation in a drawing, you've landed on the right guide. Whether you're a seasoned artist or a beginner looking to delve into the world of manga art, this tutorial will guide you through how to draw Naruto in Six Paths Senjutsu Mode.
Key Highlights of Naruto's Ultimate Transformation
Ability to fly, setting him apart from his previous forms.
Manifestation of up to nine Truth-Seeking Balls, representing a combination of all basic natures (7 in our drawing).
Usage of Yin–Yang Release and infusion with the powerful Six Paths Chakra.
Ability to mould these balls into various shapes, use them as projectiles, and even create planetoid-destroying Tailed Beast Ball Rasenshurikens.
Increased power and control over shadow clones, further amplifying Naruto's battle prowess.
You might also want to sketch other Naruto forms next. Here's what SketchOk can offer:
Understanding the Guide's Color Palette
Before we start learning how to draw Naruto in his Six Paths Senjutsu form, let's take a look what does each color in the images below mean:
Red Color:

The active drawing step you should be focusing on.

Black Color:

Represents lines you have previously drawn.

Grey Color:

The foundational sketch lines for proportions.
This guide comprises 42 steps, with the initial three dedicated to sketching out the foundational structure. By the end of this process, artists can opt to ink their sketches. It's crucial to wait for the ink to dry before erasing the pencil lines, ensuring a clean and smudge-free drawing.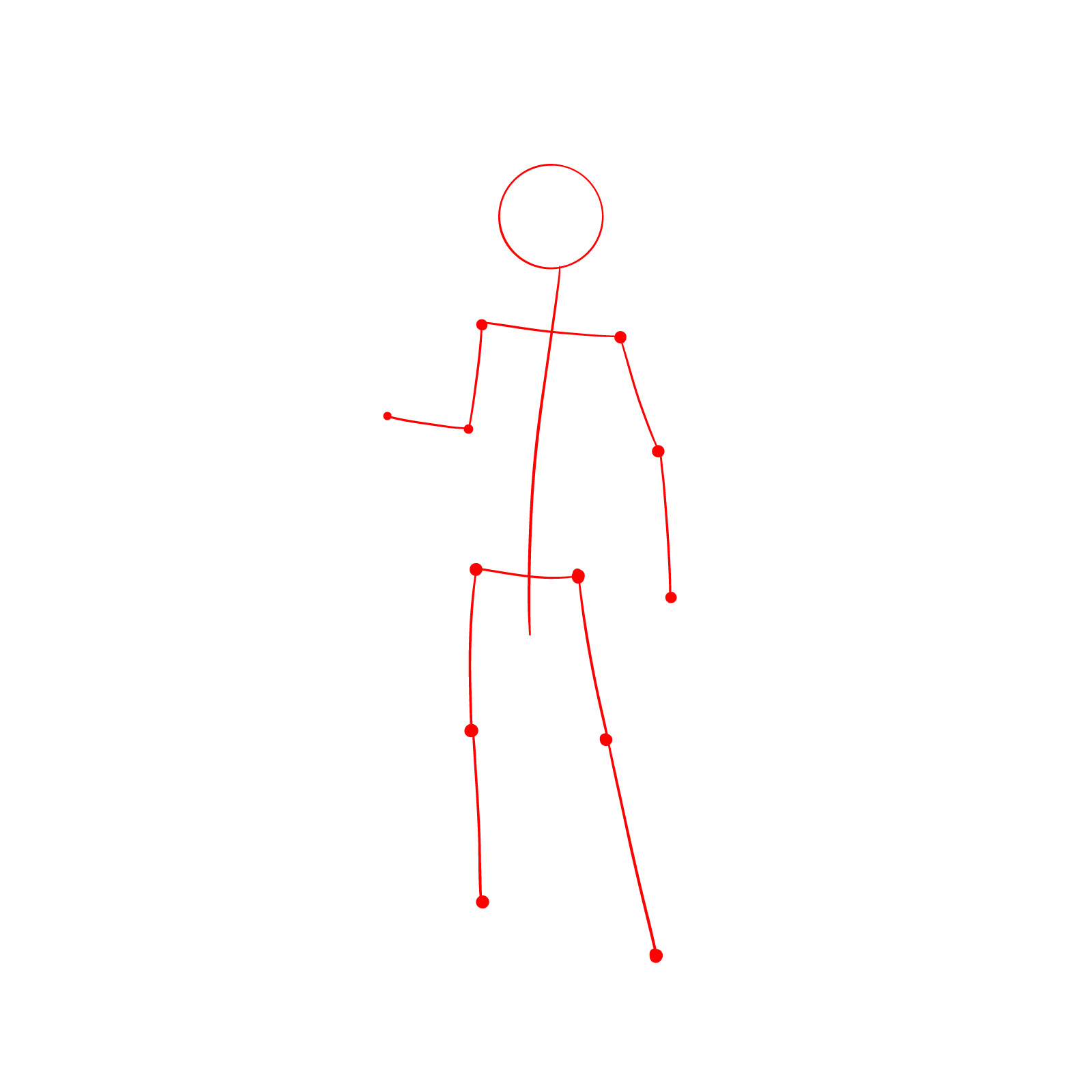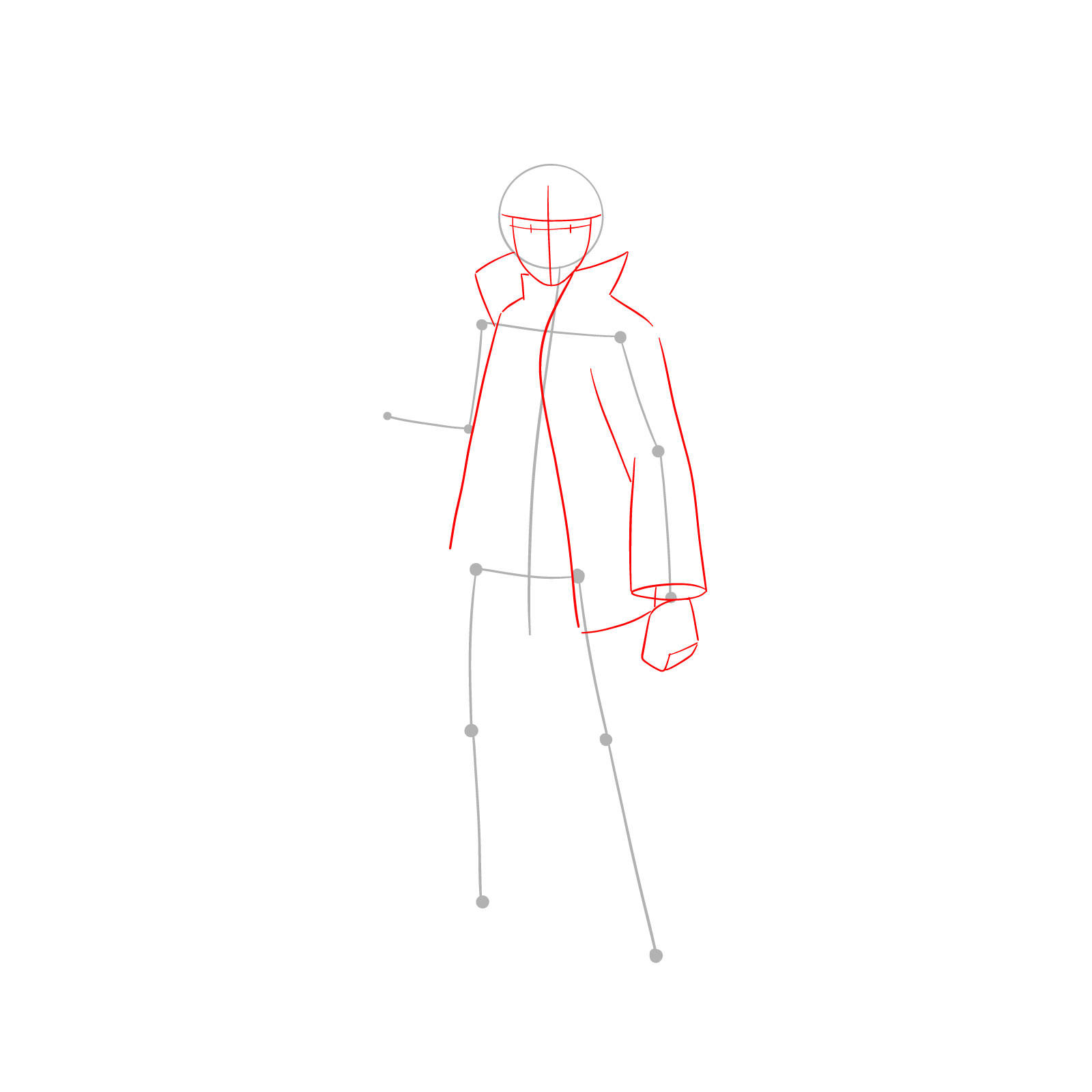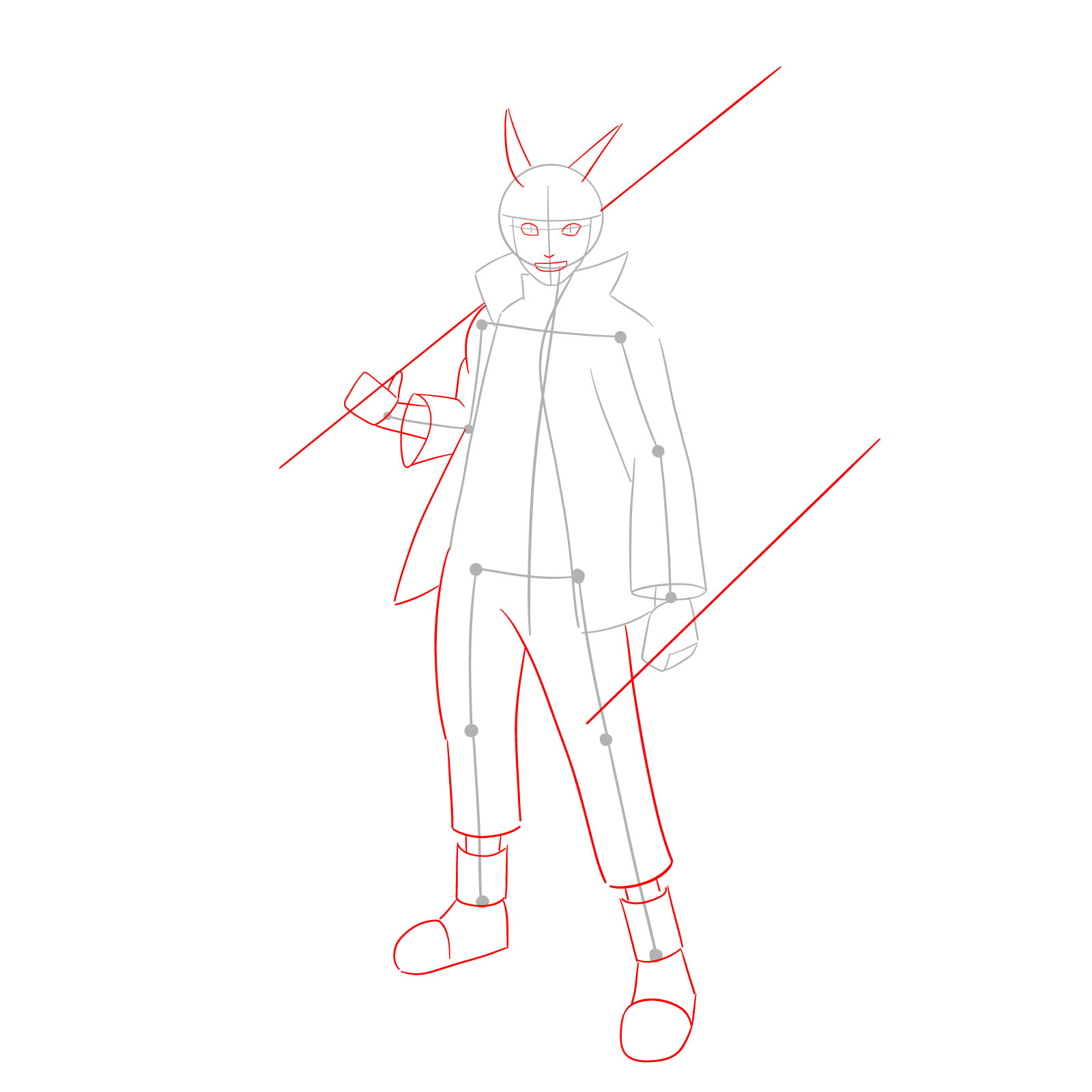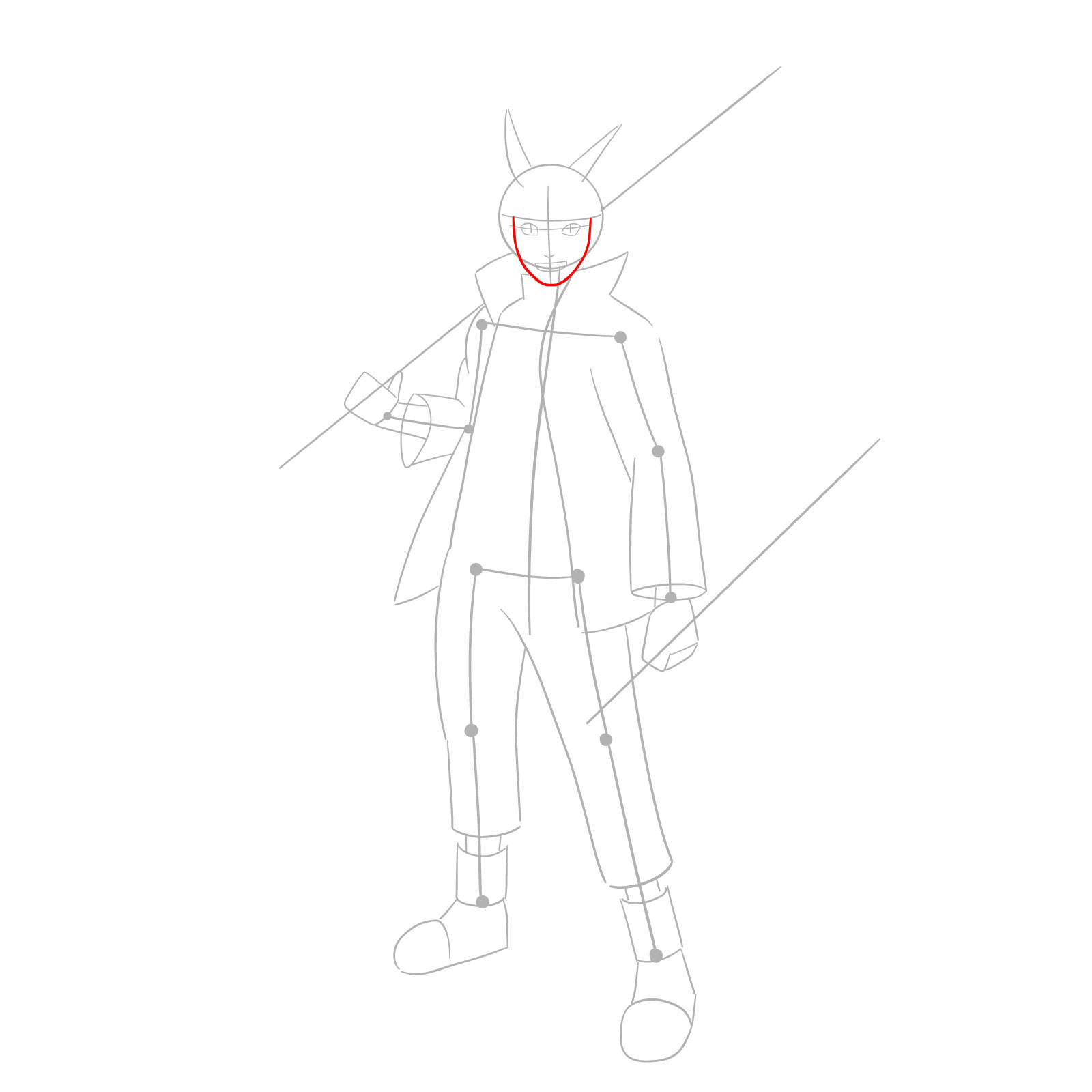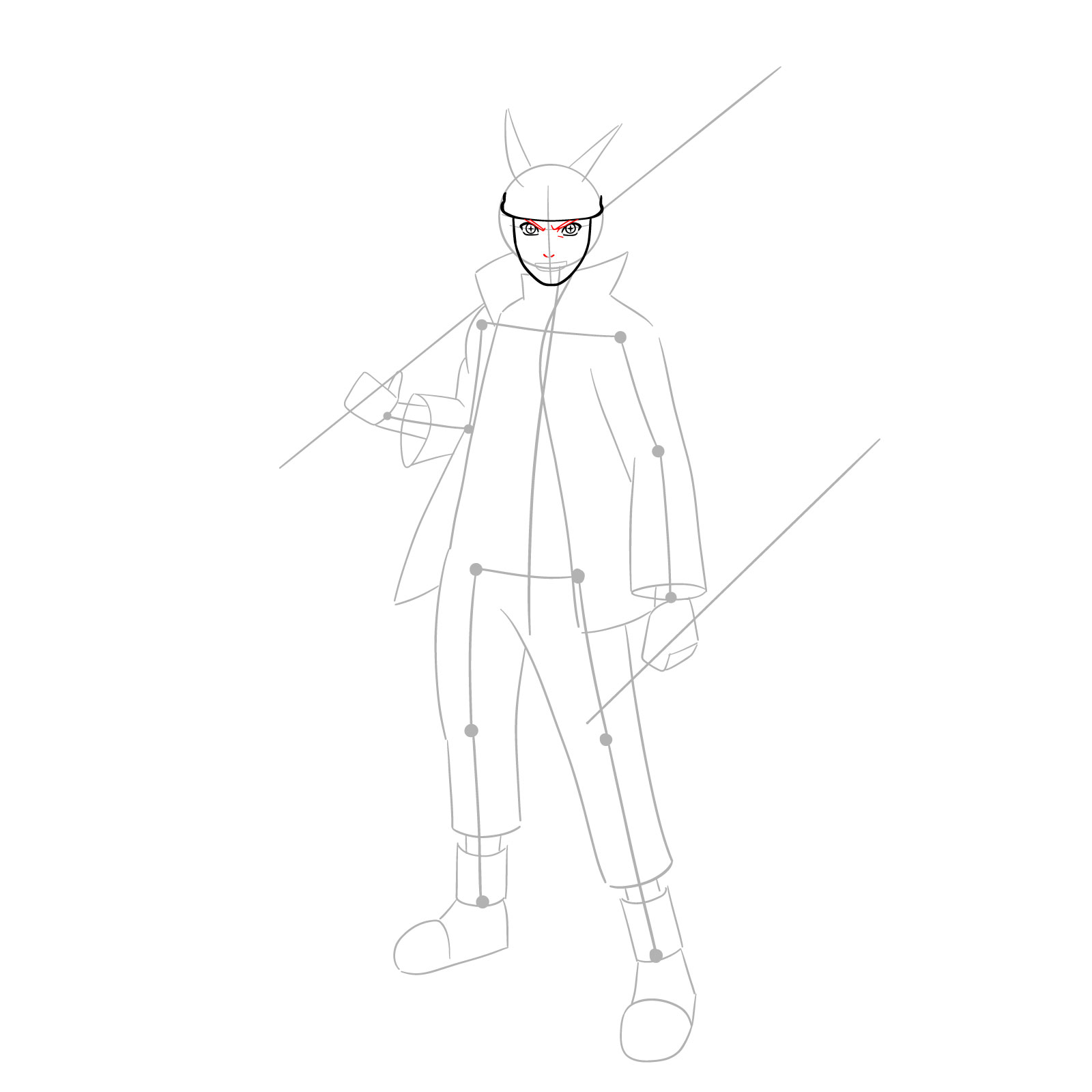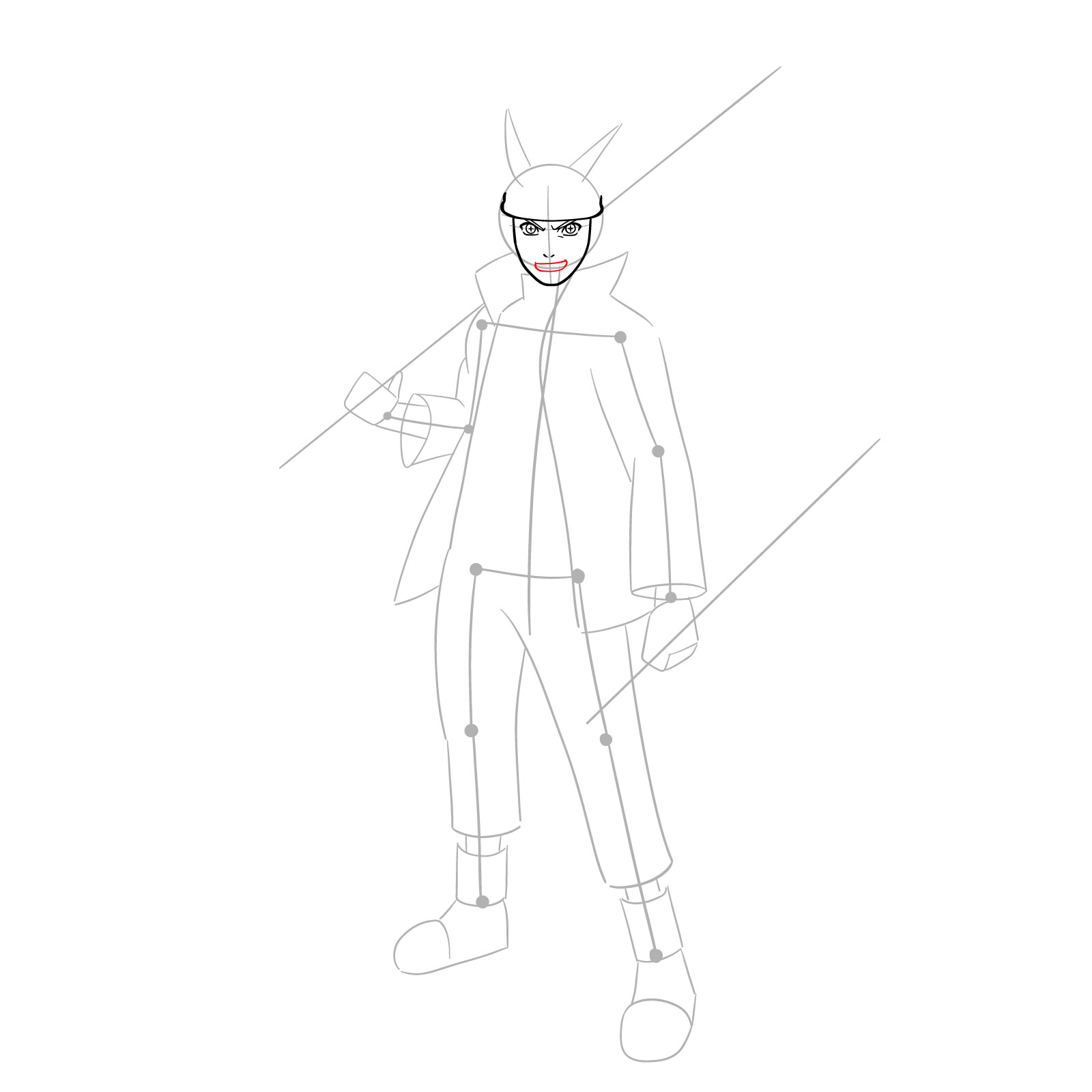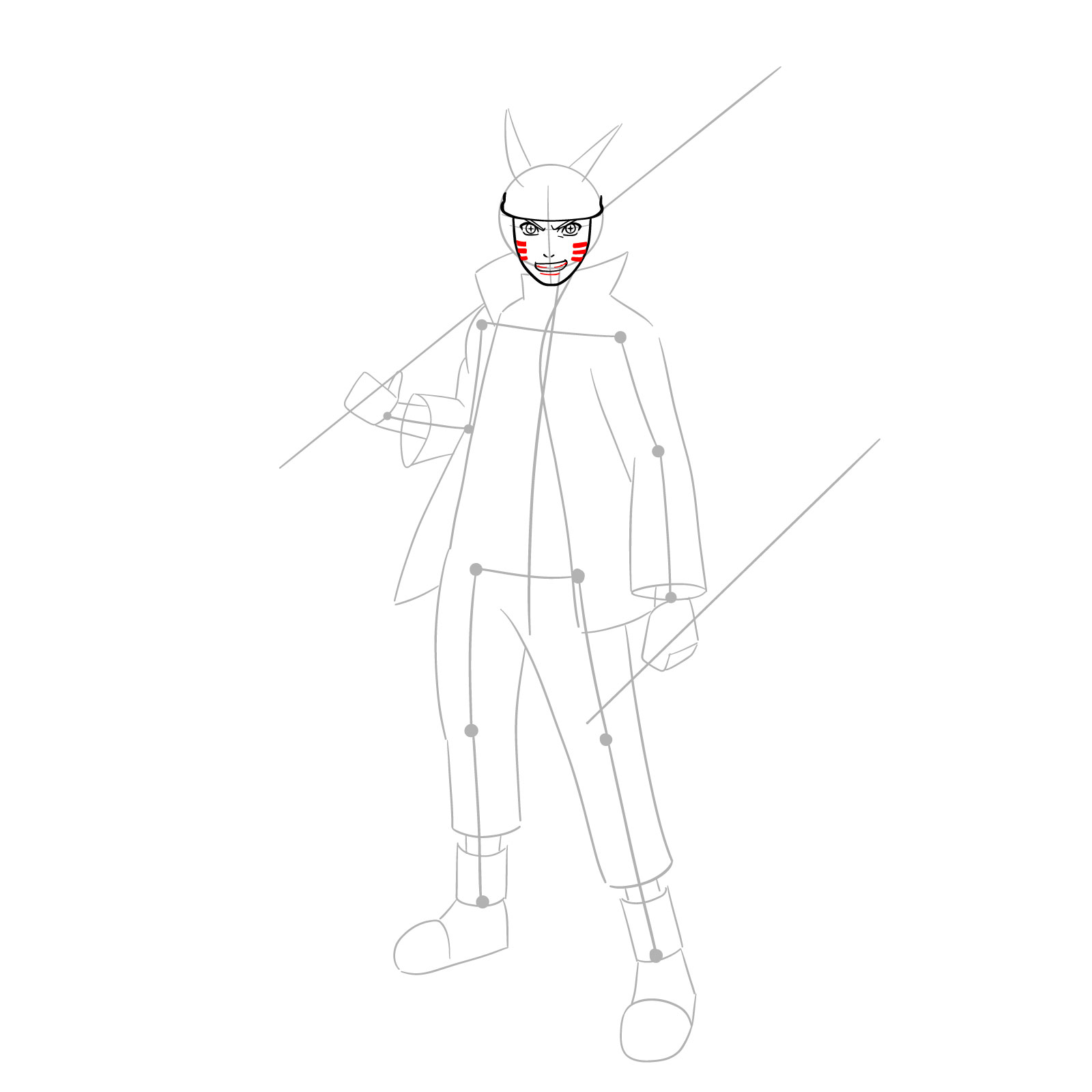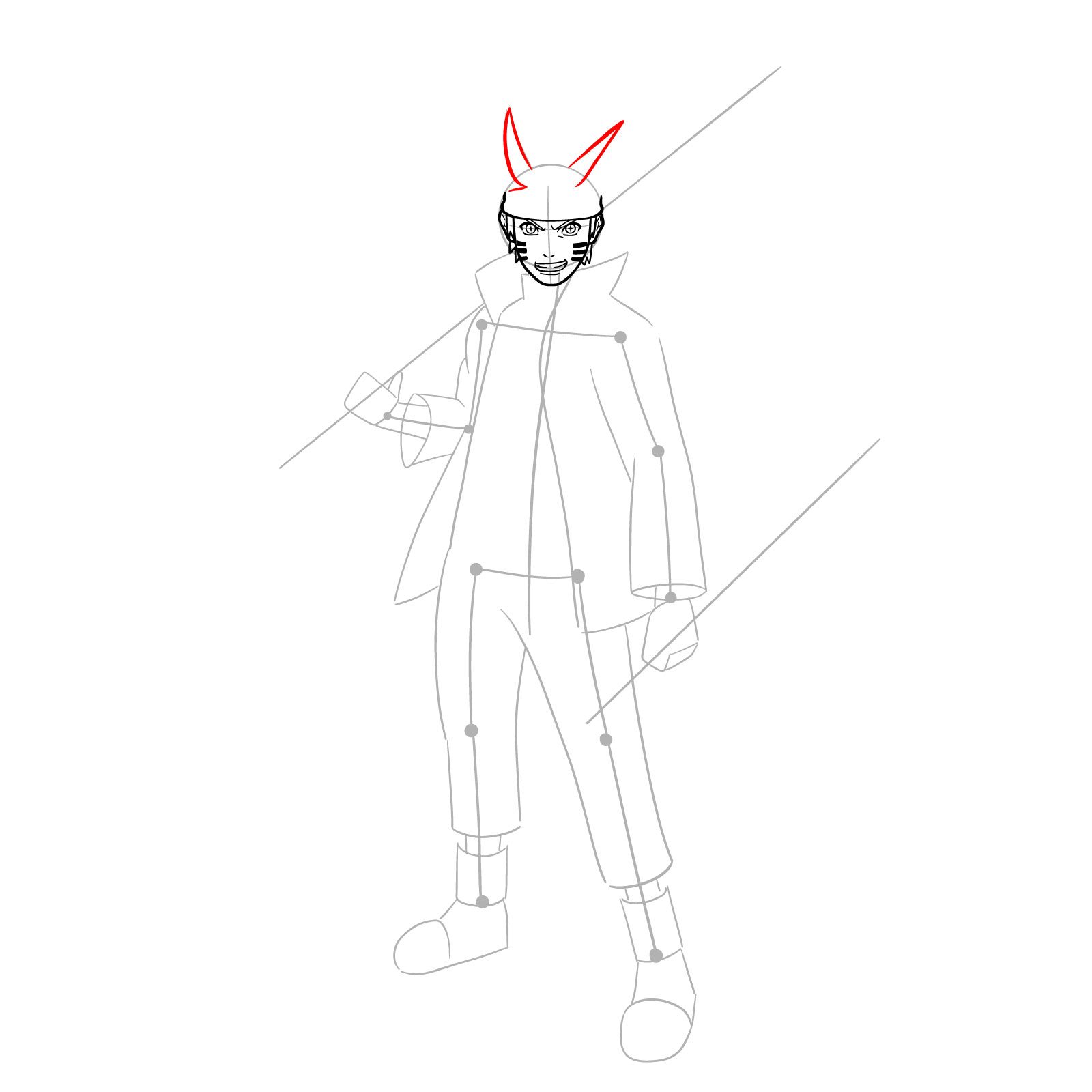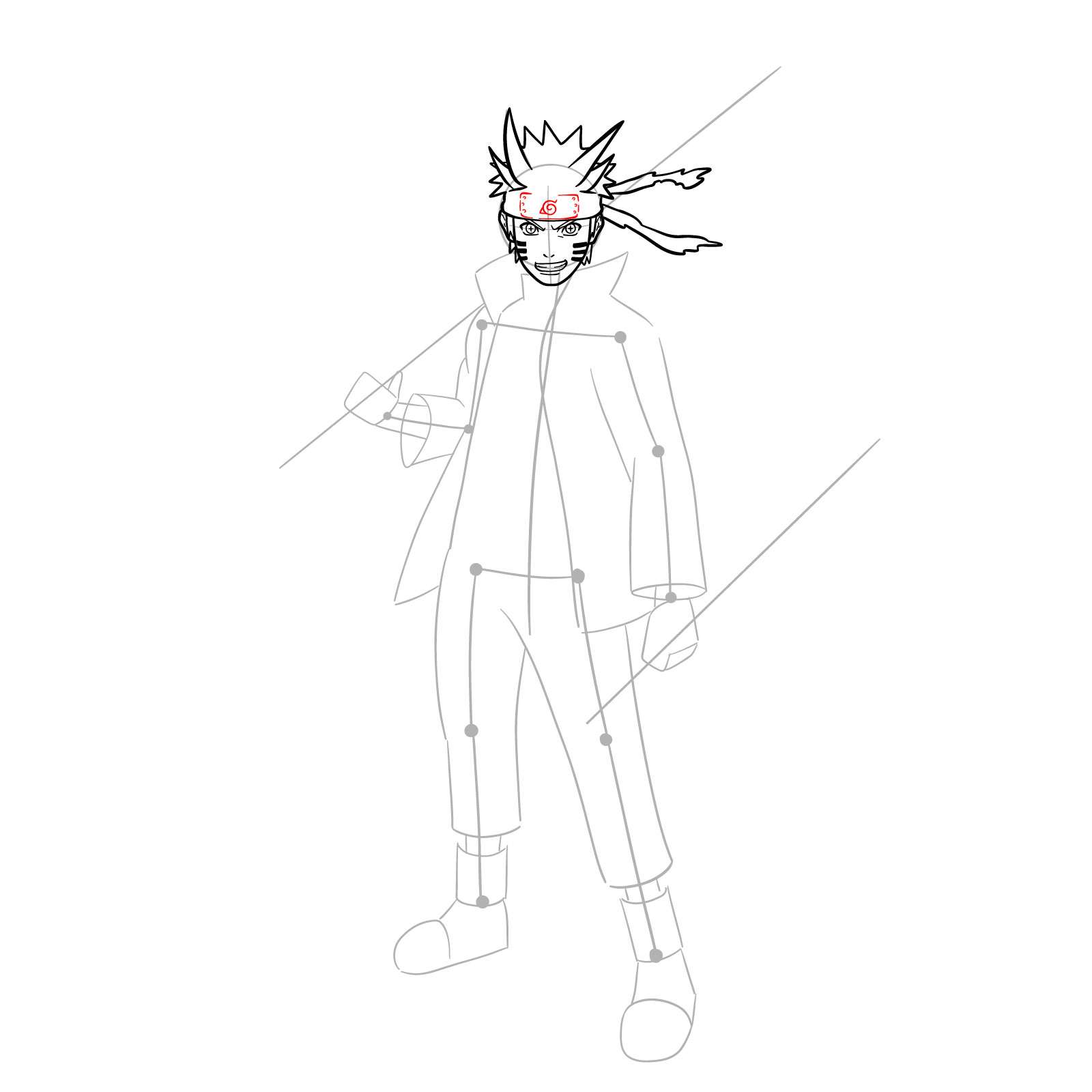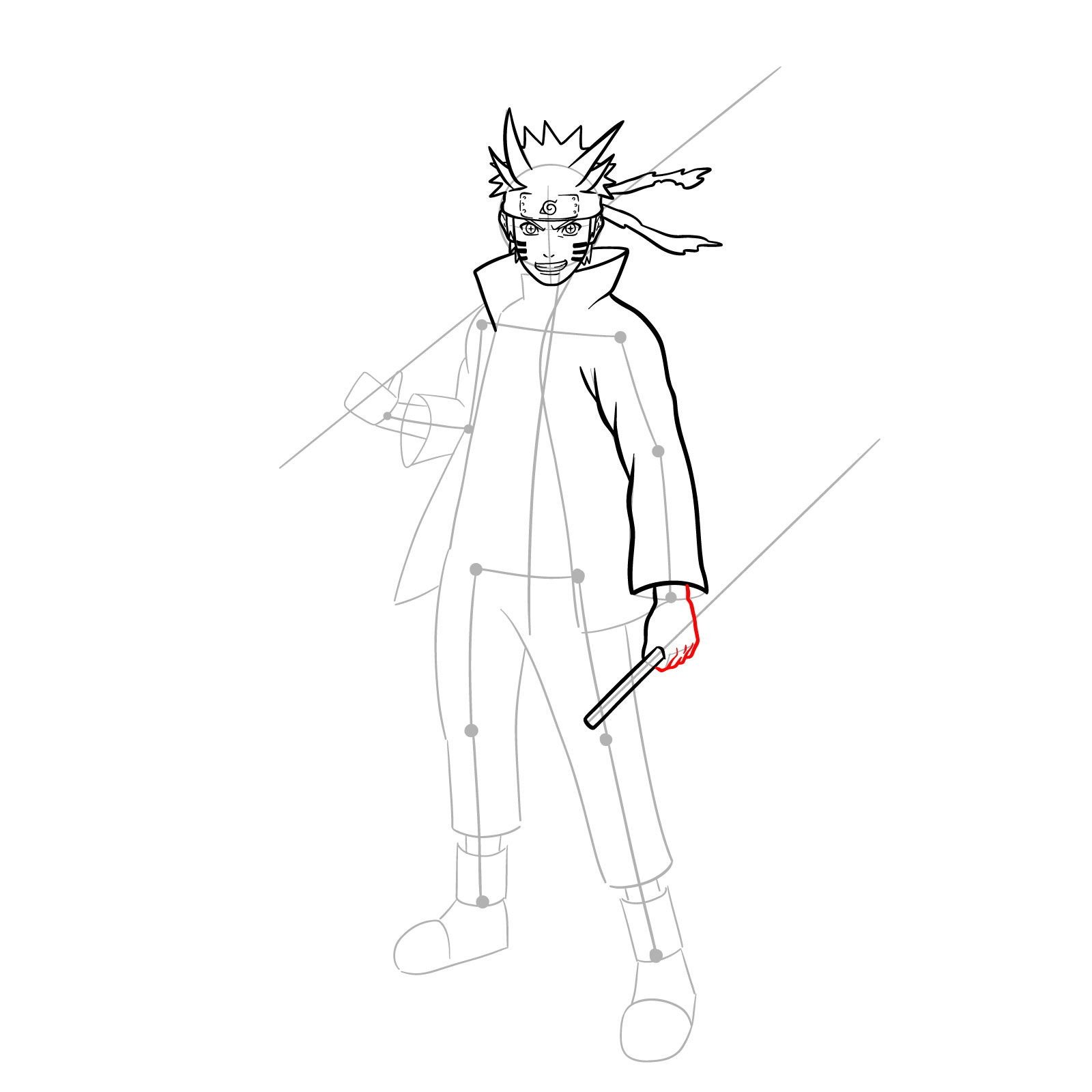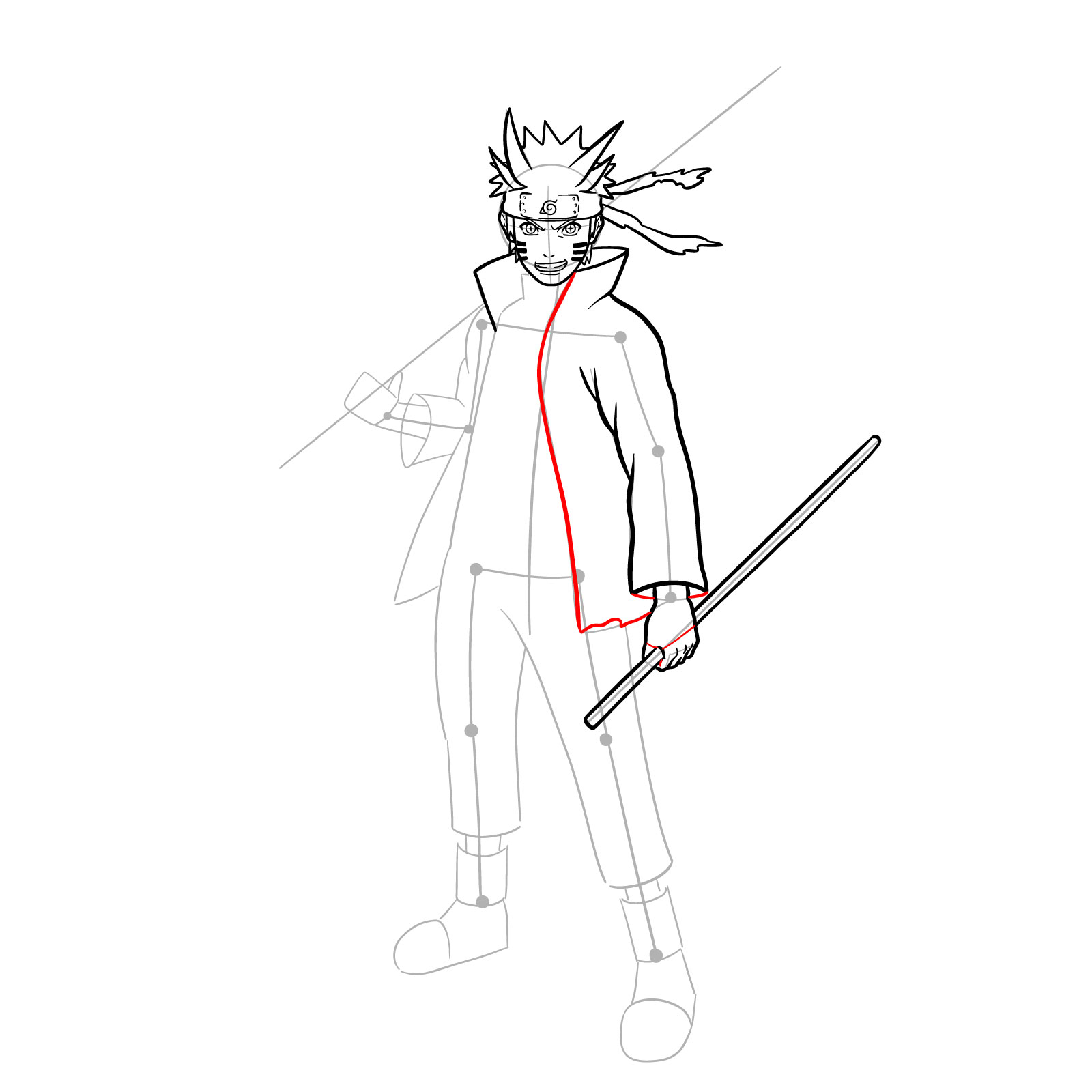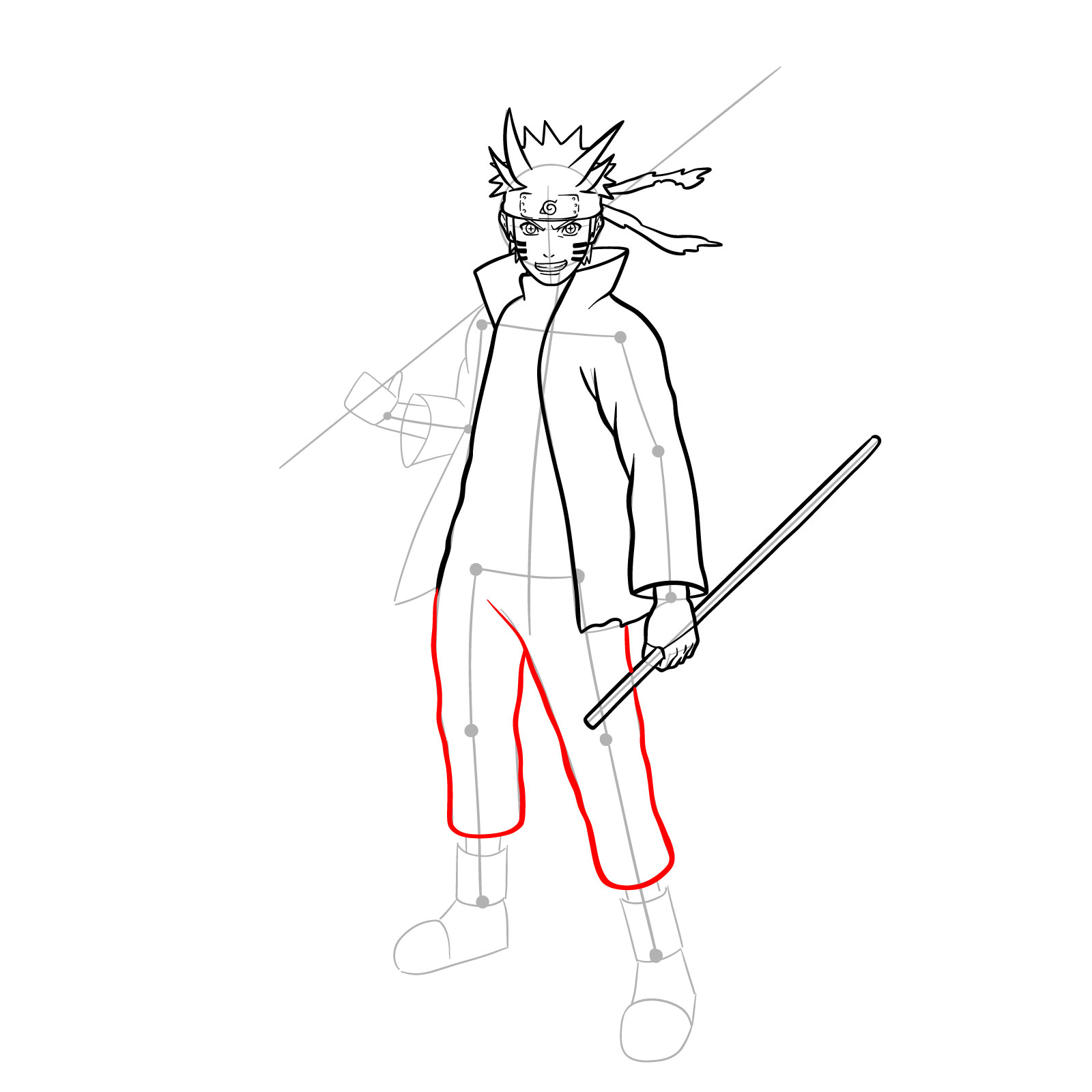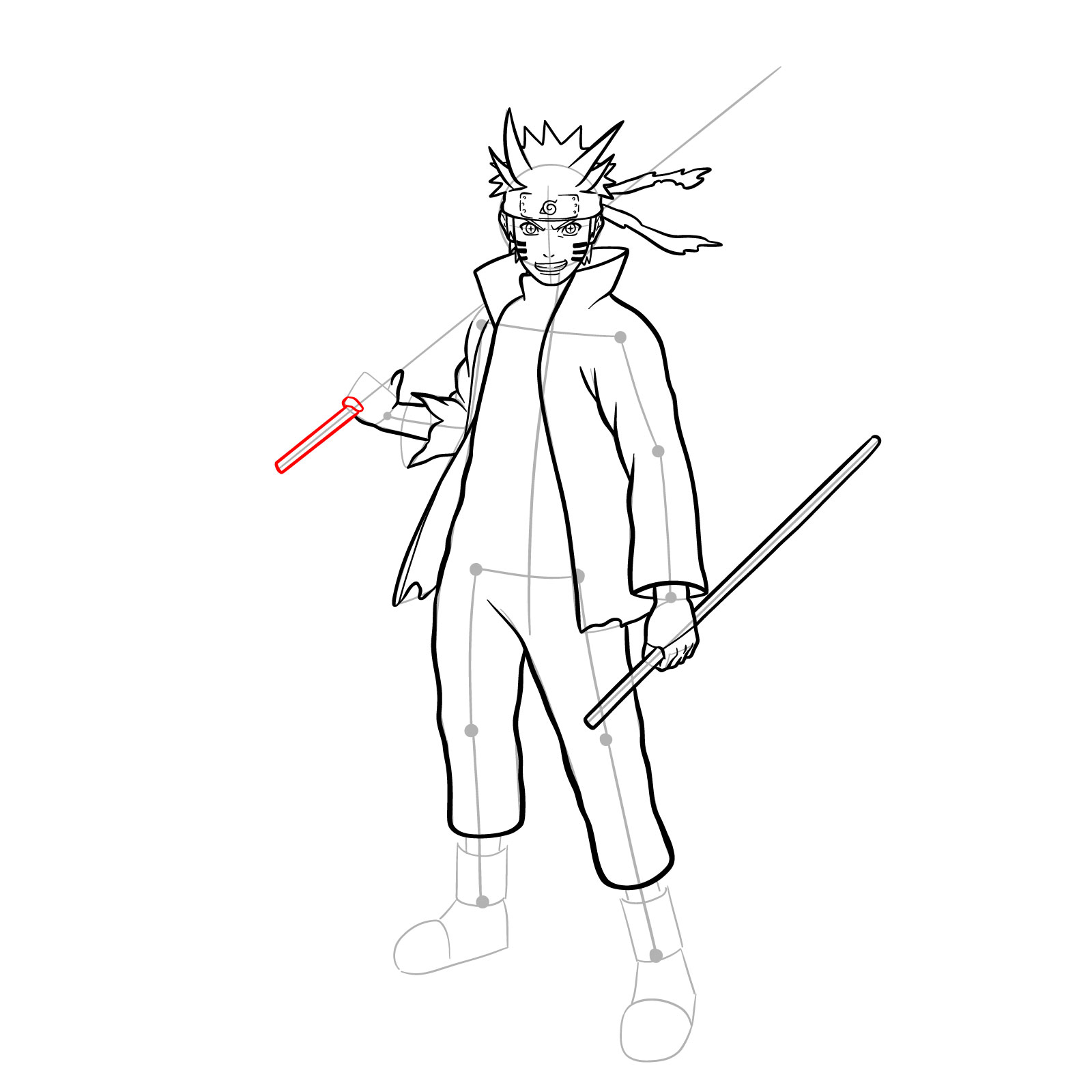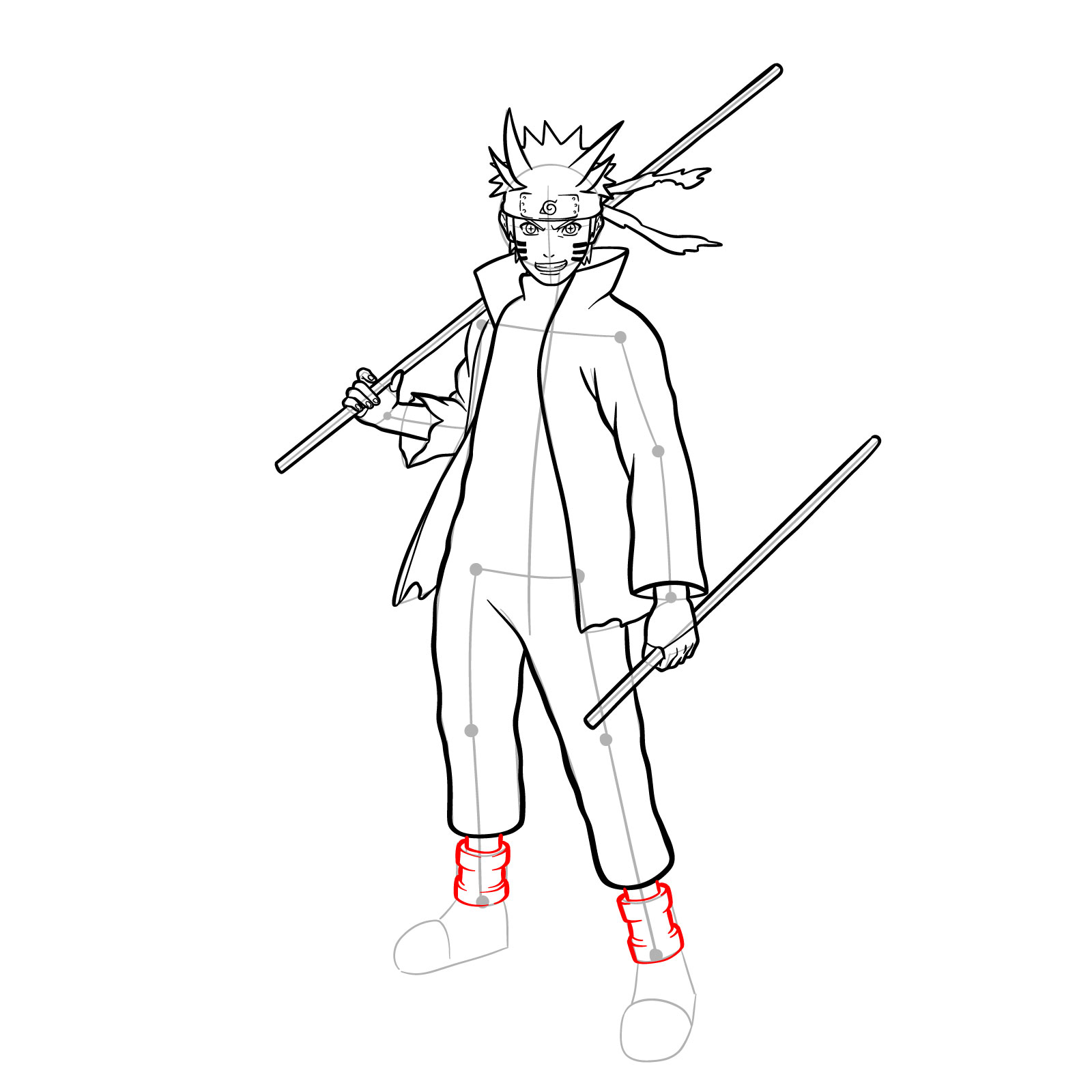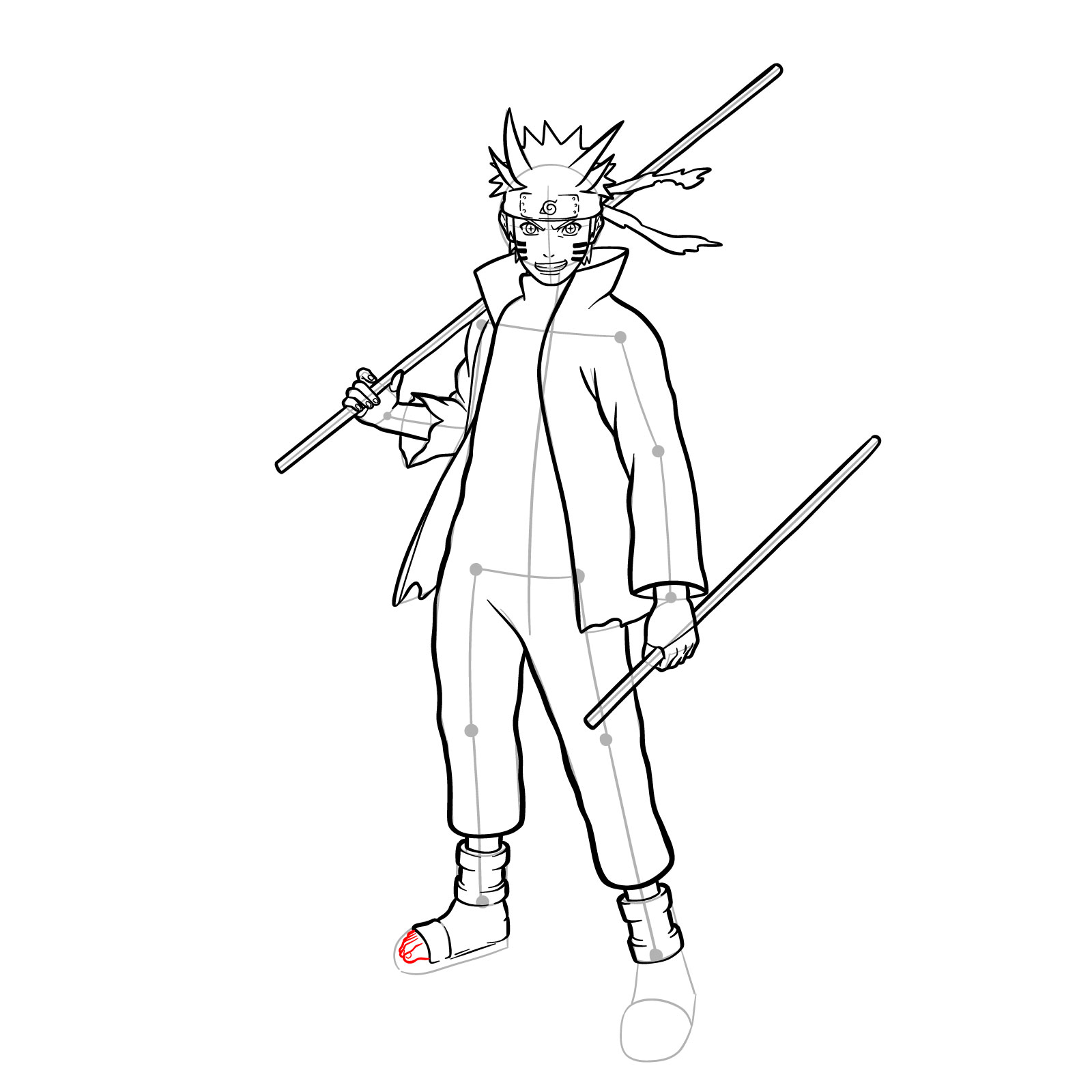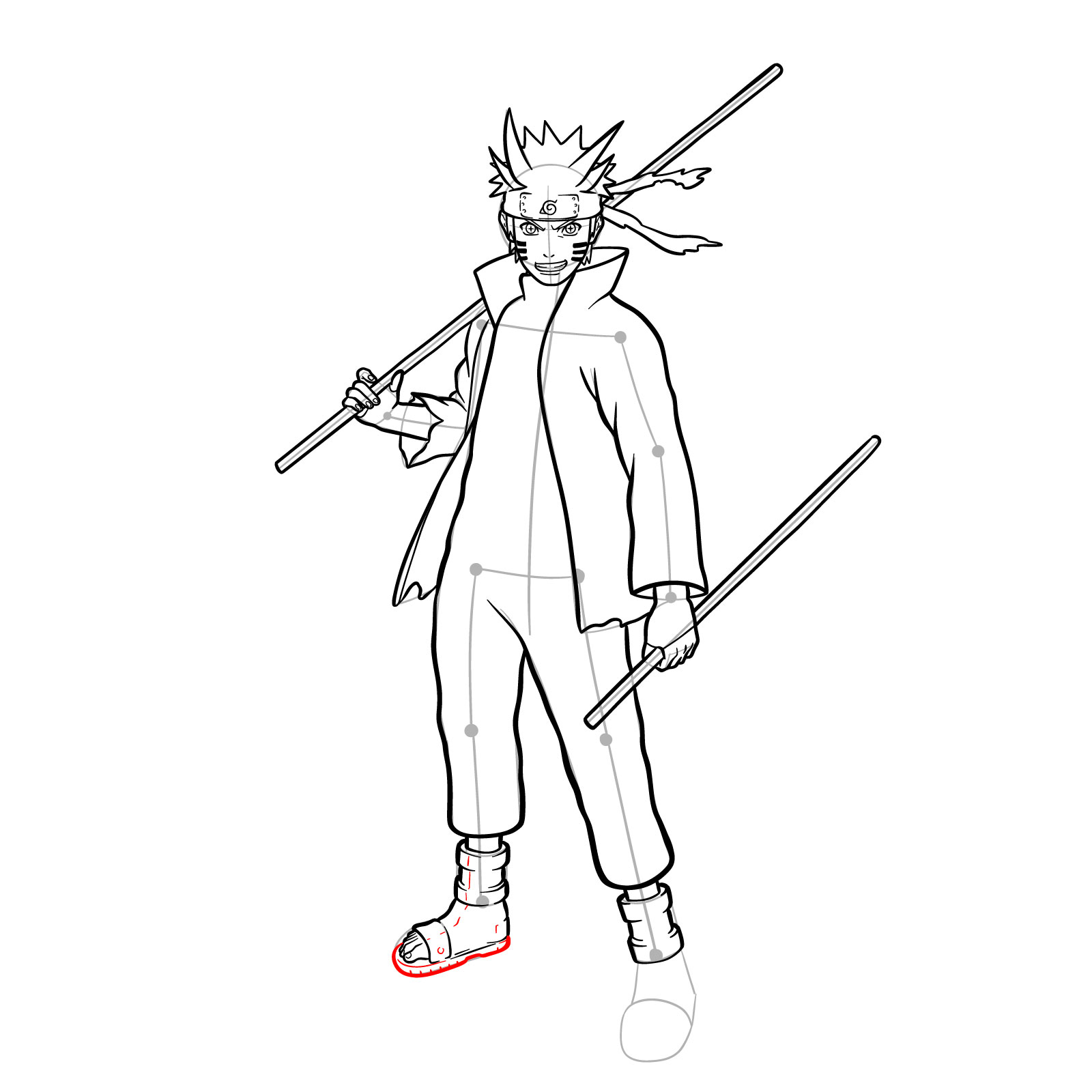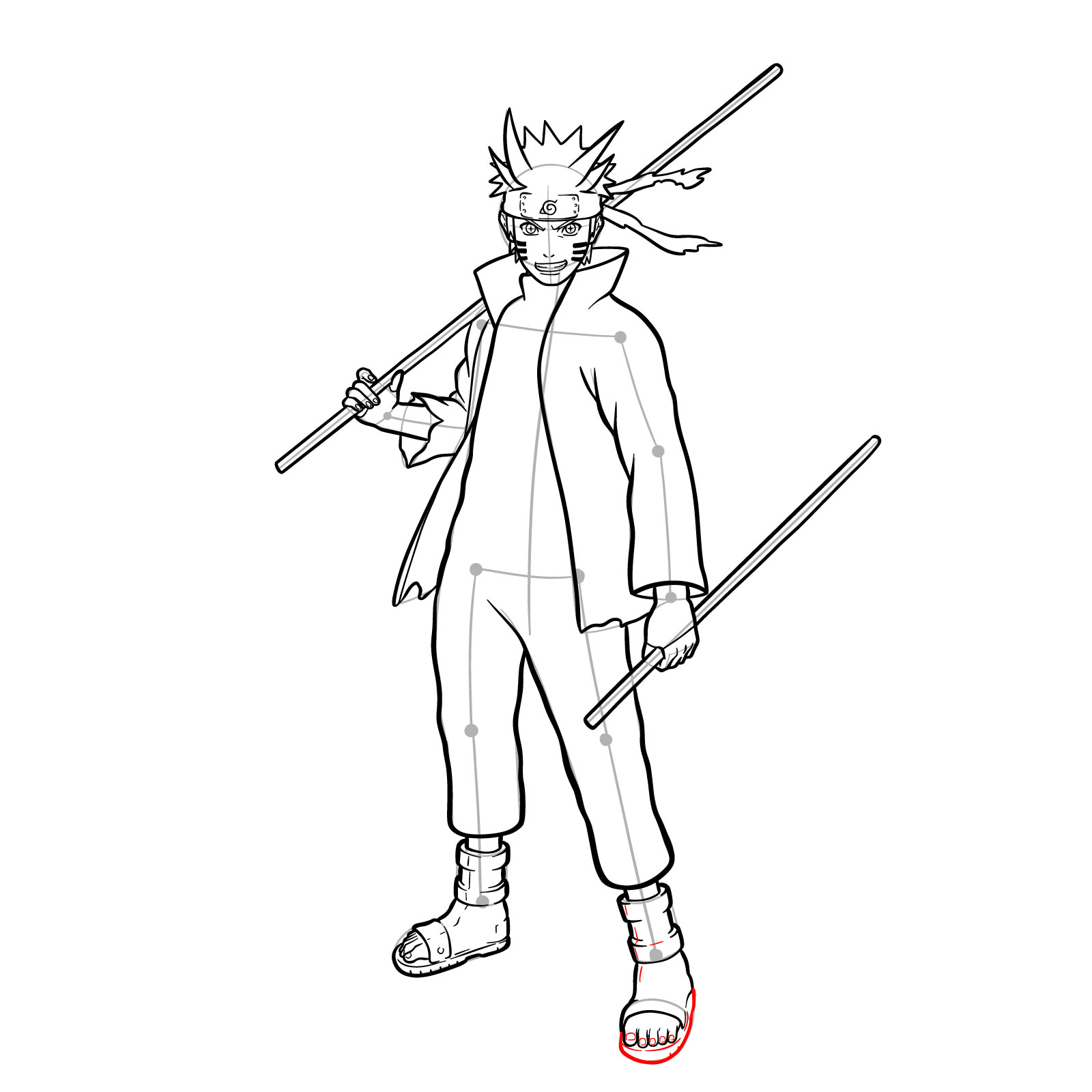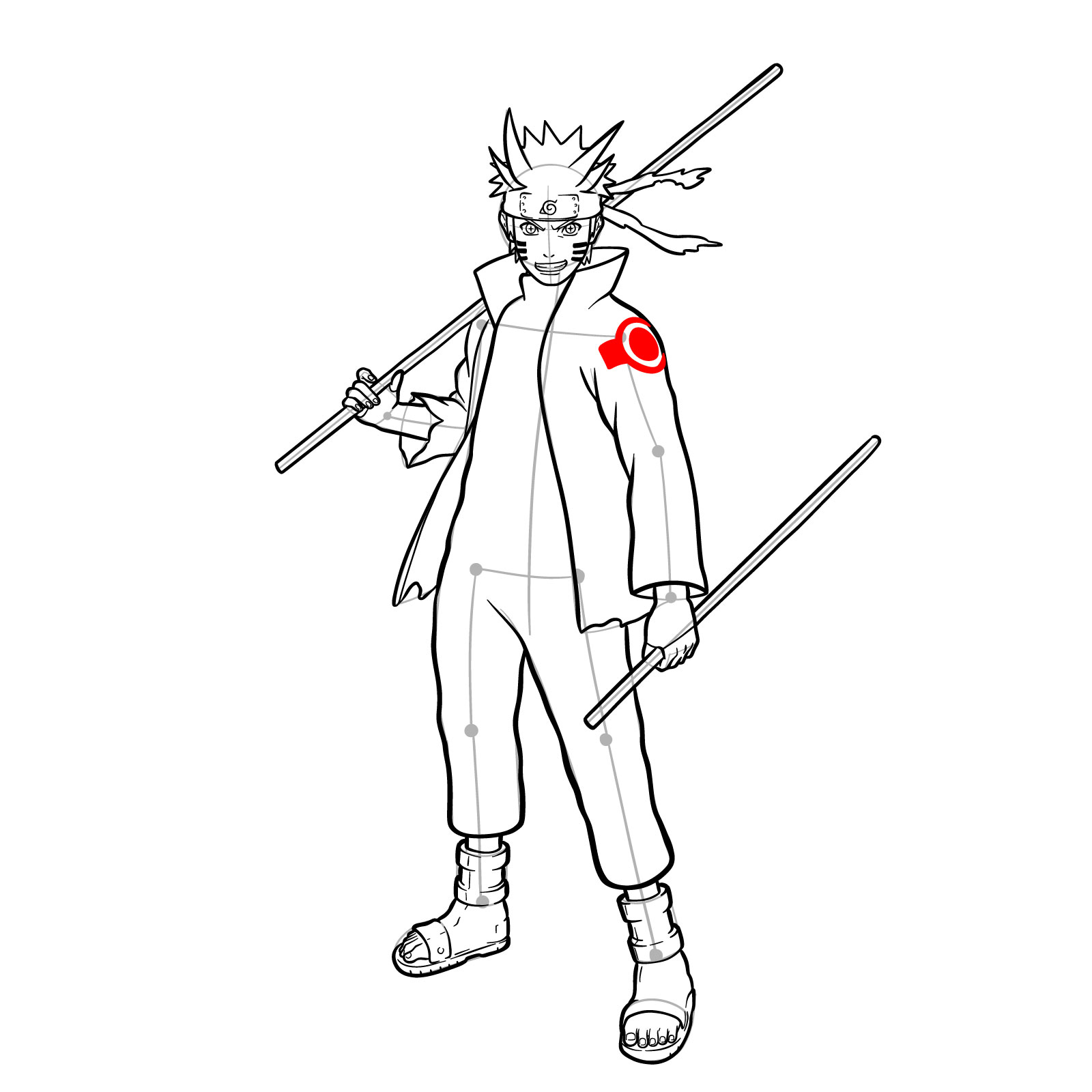 Frequently Asked Questions
What technique works best for Naruto's spiky hair?
To capture the essence of Naruto's spiky hair, start with basic triangular shapes, and then refine them by adding intricate details, stray hair strands, and depth using shading. The key is to maintain its wild and unkempt look, which signifies his rebellious and energetic nature.
How should I approach the intricate patterns of his cloak?
Begin with outlining the cloak's basic structure. Gradually, add in the intricate patterns, ensuring symmetrical design on both sides. It might help to use references or a grid method for more accuracy, making sure every design stands out.
Any tips for capturing the Truth-Seeking Balls accurately?
Start by sketching perfect circles using a compass or freehand, if you're comfortable. Next, fill each circle with black color. That's it.
Now that you're equipped with the knowledge of how to draw Naruto in Six Paths Senjutsu Mode, it's time to grab your drawing tools and breathe life into this iconic character. Remember, practice makes perfect, and each drawing will bring you one step closer to mastering this art.
If you found this guide valuable, consider supporting our initiative. By donating, you not only keep the SketchOk project alive but also pave the way for more exciting tutorials. Your contributions allow you to suggest topics for future guides. Also, don't forget to share this guide on the web, especially on our social media platforms: Facebook, Instagram, and Pinterest. Let's grow our community of artists together.