Dive right into the world of My Hero Academia, where heroes and quirks define one's path. Our focus today is Izuku Midoriya, popularly known as Deku, a beacon of hope and inspiration in the series. For artists and fans alike, learning how to draw Deku in his First Hero Costume is an exciting endeavor. Let's explore the intricacies of Deku's iconic look and embark on a detailed drawing journey.
Deku's Costume Alpha: Key Appearance Highlights
Light green full-body jumpsuit: This snug-fit jumpsuit is Deku's primary attire and represents his vibrant spirit.
Signature red boots: These boots are not just stylish but a key feature of his costume.
Red belt, elbow pads, knee pads, and gloves: These add functionality to his costume while providing an aesthetic touch.
Mask with ear-like protrusions: An homage to All Might's iconic haircut, this mask is both symbolic and functional.
Respirator with a makeshift smile: Reflecting All Might's iconic smile, this respirator signifies Deku's aspiration and admiration for his mentor.
If you enjoy sketching Deku, consider adding characters like All Might, his mentor, or Katsuki Bakugo, his longtime rival, to create a dynamic scene.
Deciphering the Drawing Guide
Red Color:

Represents the current drawing step. Focus here!

Black Color:

Displays the lines previously etched. These form the foundation of your sketch.

Grey Color:

Denotes the basic proportions and sketch, essential for maintaining accuracy.
This guide consists of 42 meticulous steps. The initial three steps are crucial as they lay down the basic structure. Once your sketch is complete, you can ink it for a more polished look. Ensure you wait for the ink to dry before erasing the pencil sketch to avoid smudges, keeping your artwork pristine.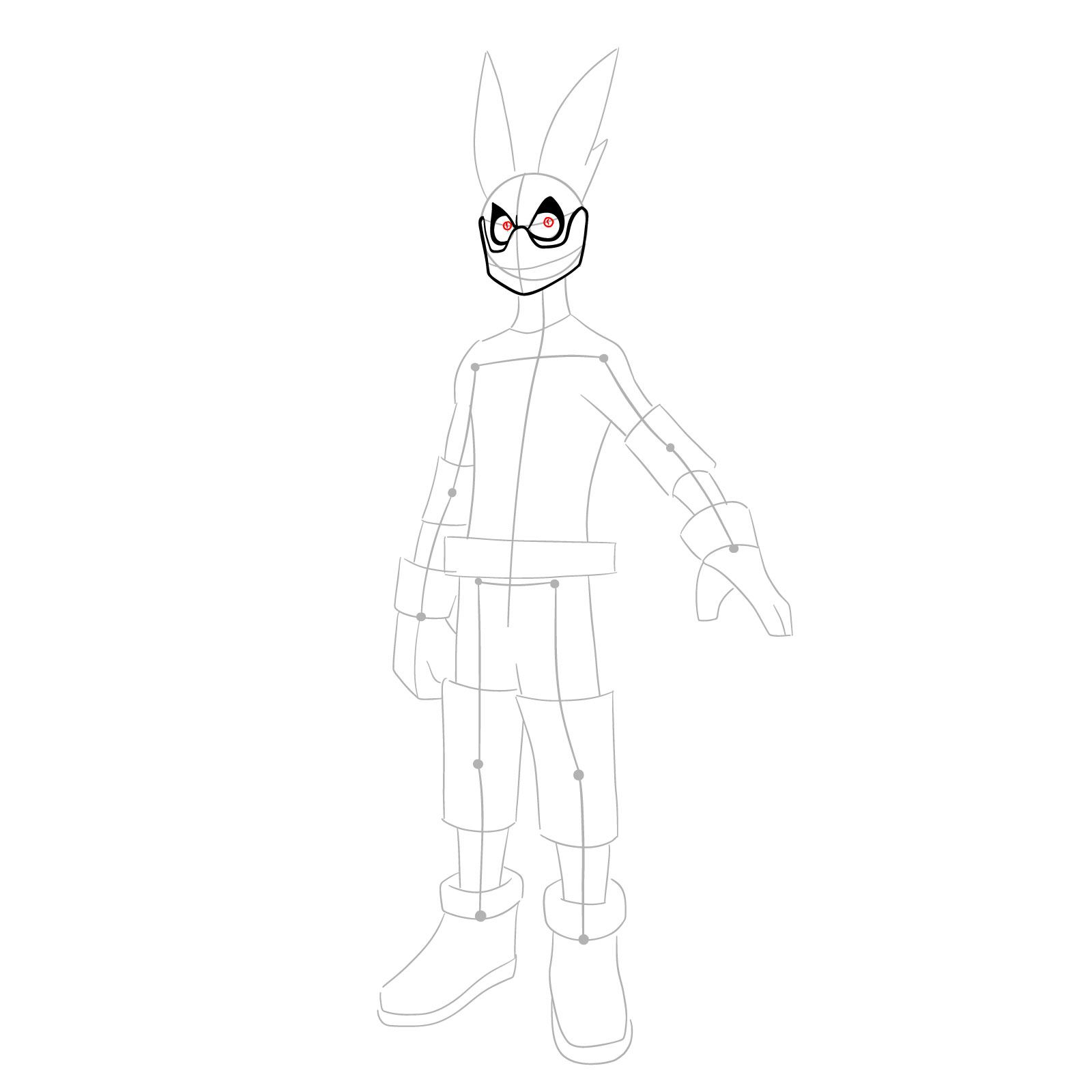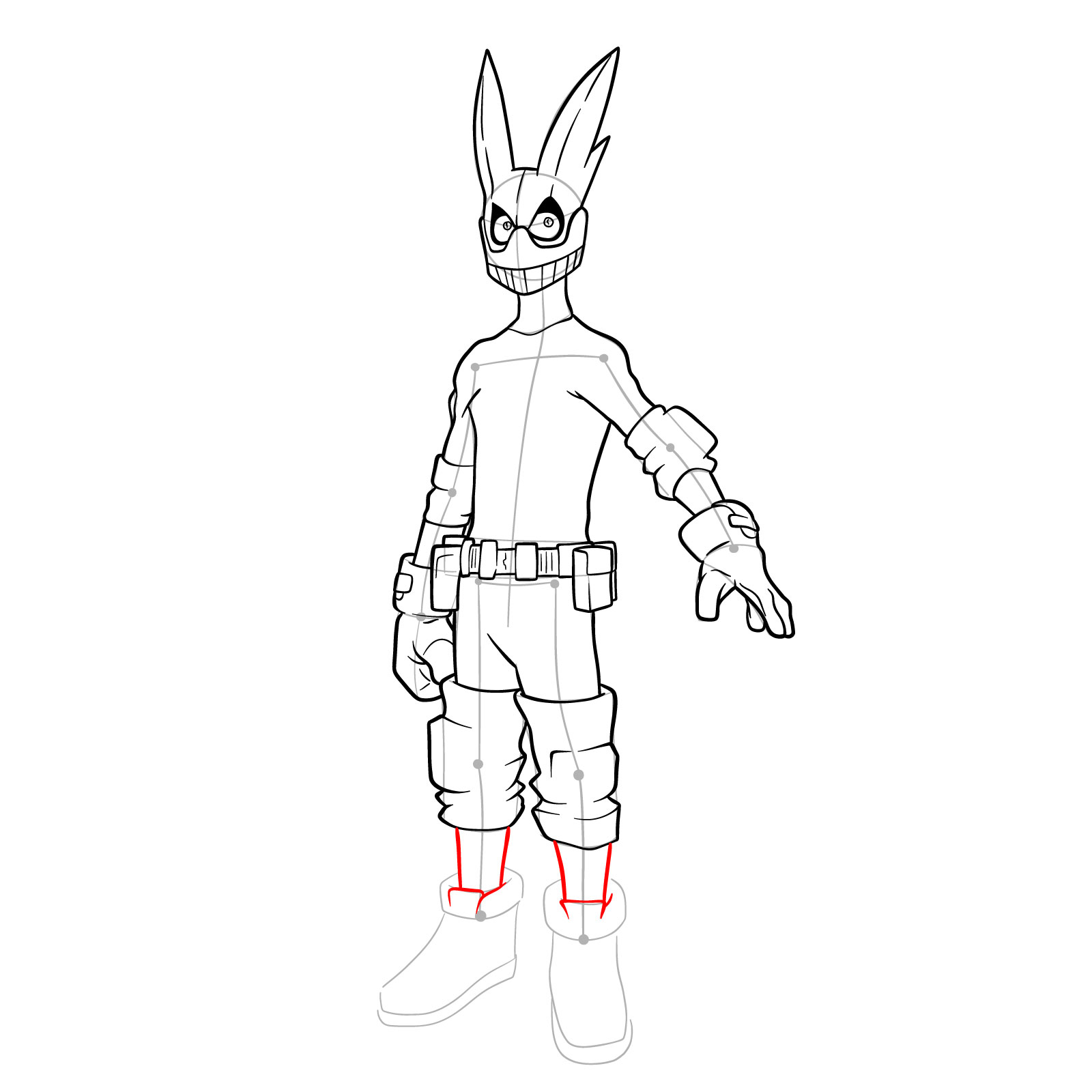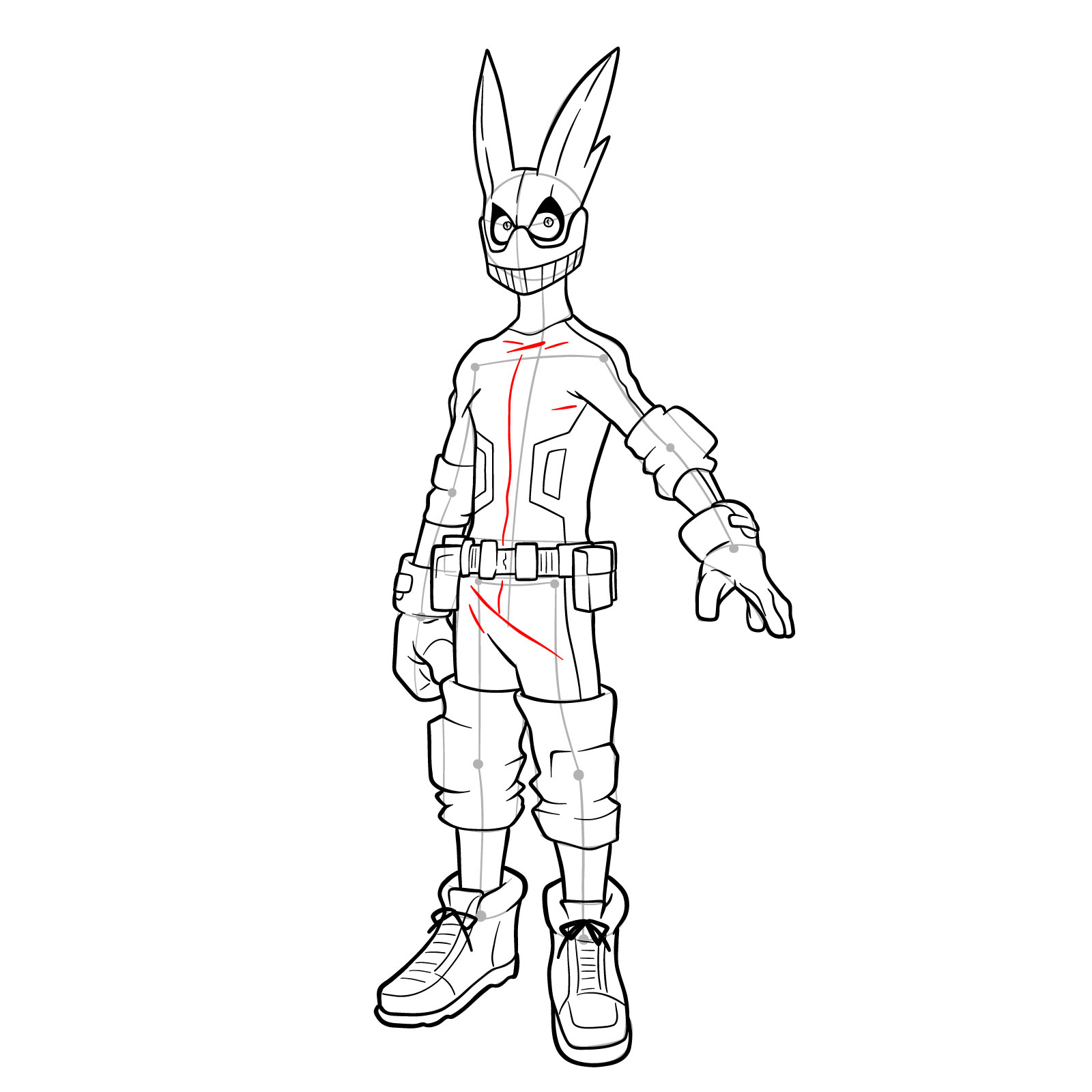 It's an incredible journey learning how to draw Deku in his First Hero Costume. As artists, we constantly seek inspiration, and what's better than the world of heroes? If you found this guide beneficial, do consider donating. Your donations not only fuel our passion but allow us to create free drawing guides. Moreover, by contributing, you can suggest ideas for future tutorials, helping us serve you better.
Don't forget to share this guide with your fellow artists or on social media platforms. Connect with us on Facebook, Instagram, and Pinterest. Let's spread the art and love for My Hero Academia!