Welcoming all artists, novice and experienced alike! Have you ever found yourself entranced by the striking characters of Demon Slayer: Kimetsu no Yaiba, dreaming of breathing life into them through your own artistic expression? Today, we embark on a creative journey to learn how to draw the Insect Hashira herself, Shinobu Kocho.
The Butterfly's Aesthetic: Understanding Shinobu Kocho's Appearance
As we begin, it's important to grasp the unique aspects of Shinobu's appearance that make her a uniquely challenging and rewarding subject to draw. Shinobu is a petite young woman, known for her distinct compound-like eyes that mirror the enigmatic beauty of insects. Her black wavy hair fades into a dark purple, styled into a flat yakai-maki bun adorned with a butterfly ornament. Don't forget the white haori with the butterfly wing pattern, a keepsake from her older sister.
Shinobu's small and fragile-looking build stands in contrast to her strong spirit. Remember, it's not just about drawing her physical appearance. You should also aim to capture the essence of her character – a Demon Slayer driven by her tragic past to protect others.
Flutters and Strokes: Deciphering the Drawing Guide
To bring Shinobu Kocho to life on paper, we have a series of images to guide you through the process. Let's break down the color coding:
Red Color:

Represents the current step you should be focusing on.

Black Color:

Showcases the lines you have previously drawn.

Grey Color:

Depicts the basic sketch, the foundation of your artwork.
Our tutorial comprises 40 steps in total, with the initial 3 steps focused on creating a basic sketch. Remember, it's all about gradual progress. Just like how Shinobu trains her adoptive sister, Kanao Tsuyuri, or how Zenitsu Agatsuma complements her in the series, you could consider adding other characters to your drawing to create a dynamic composition.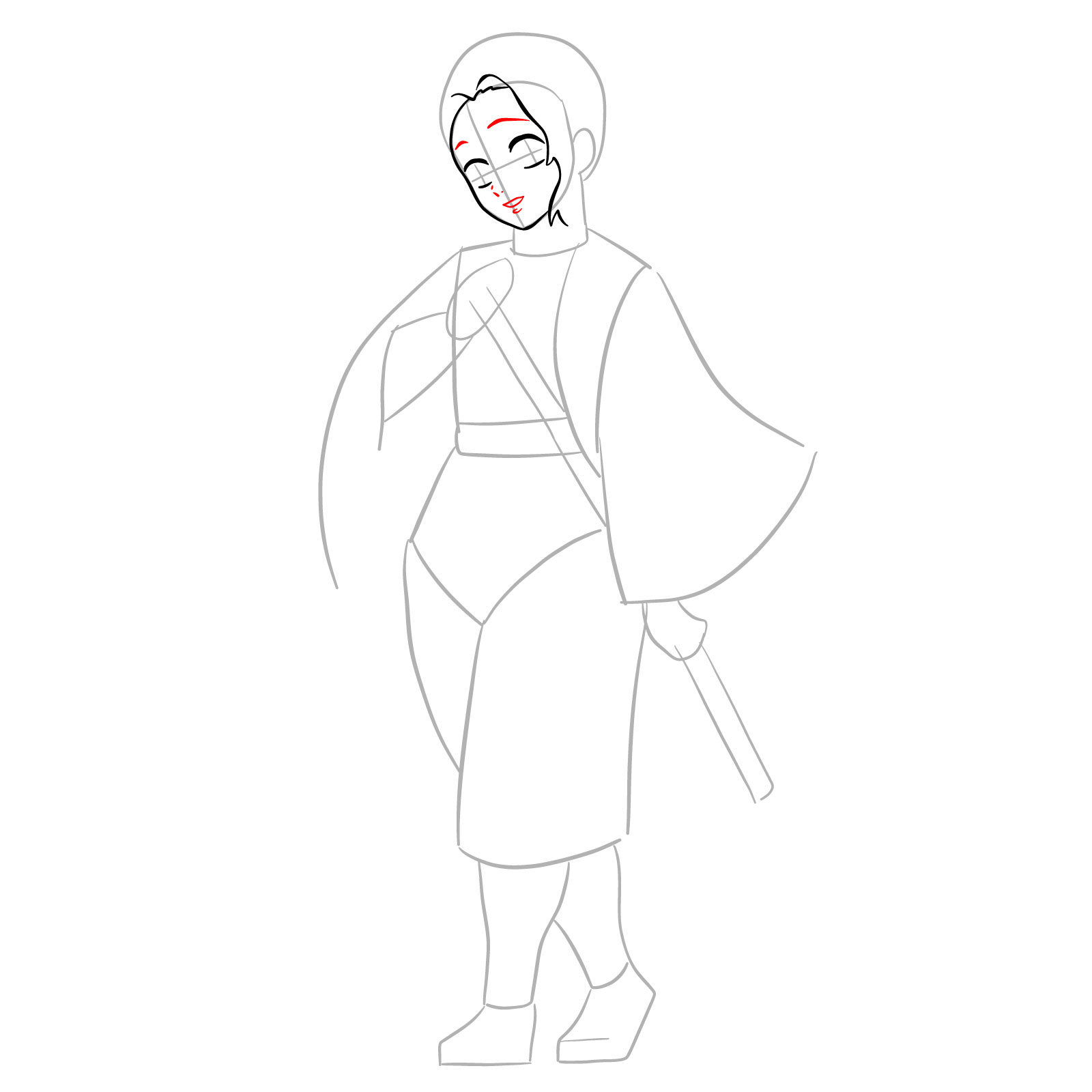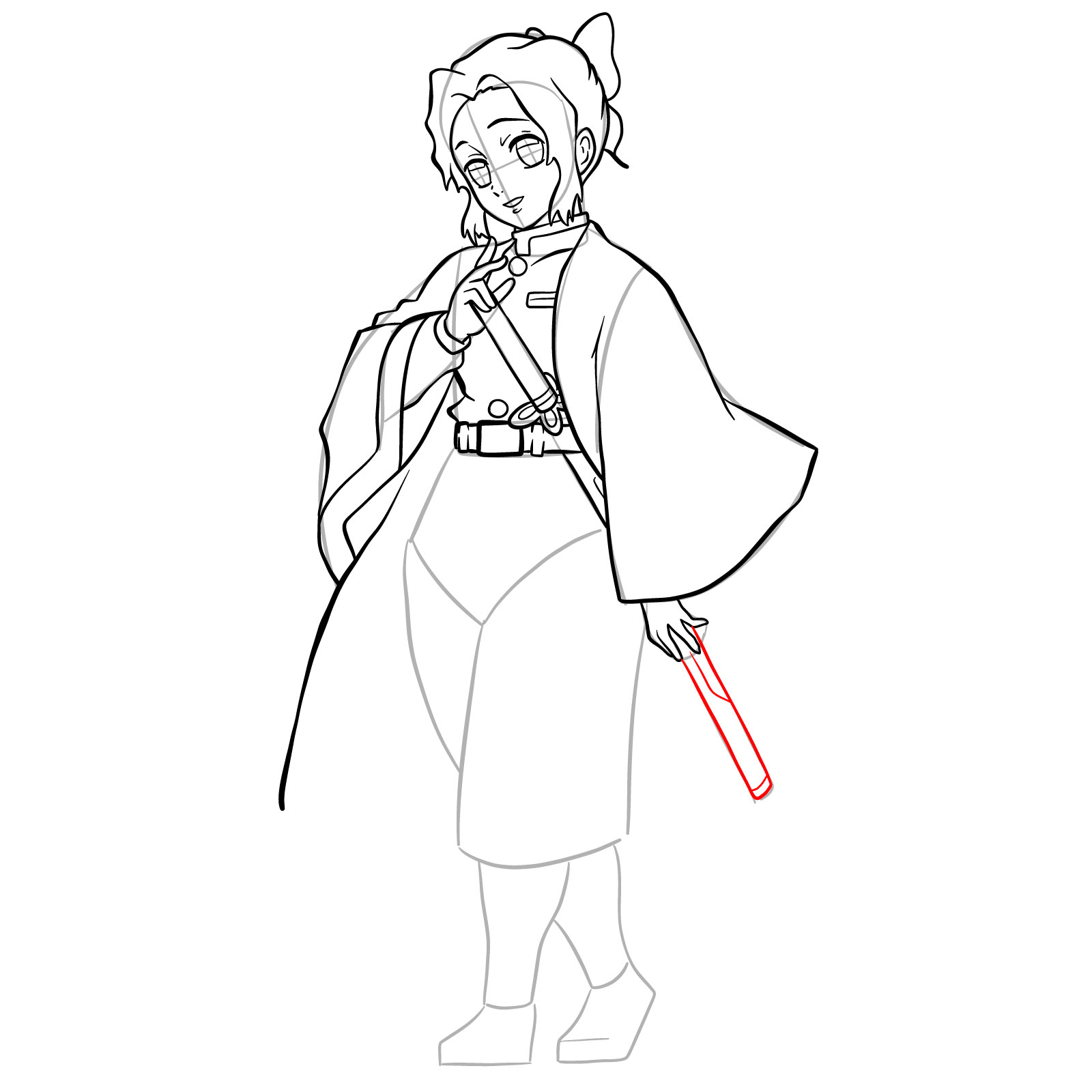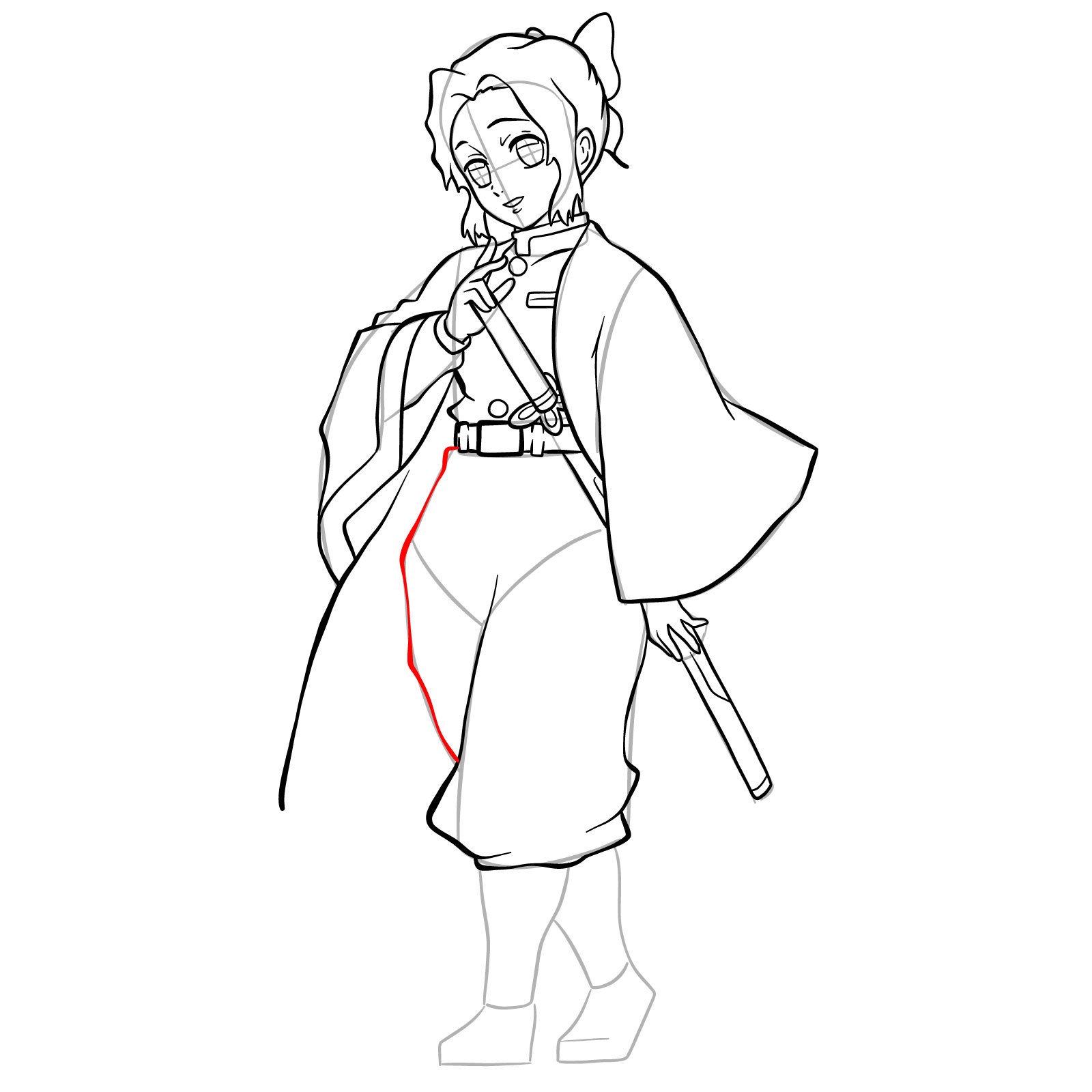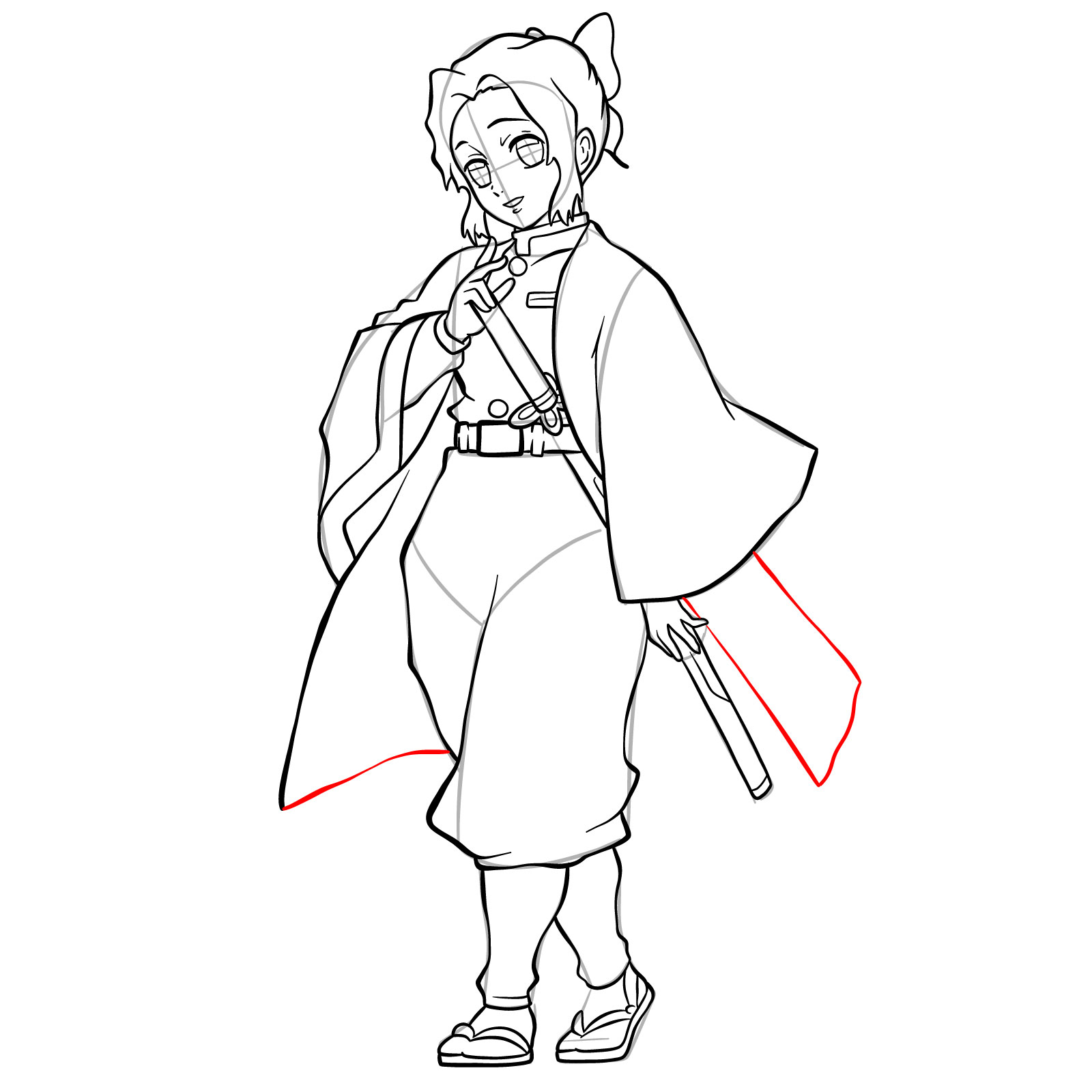 Resting Wings: Concluding Our Artistic Encounter
Our journey with Shinobu Kocho and the art of drawing her may be coming to an end, but your artistic adventures have only just begun. Embrace patience and dedication, and every pencil stroke will bring you closer to mastery.
If this guide was helpful, why not buy me a coffee to show your support? You can also share this guide with your fellow art enthusiasts or subscribe to our social media platforms on Facebook, Instagram, and Pinterest for tutorial updates. Remember, every butterfly was once a caterpillar, and every artist was once a beginner. Happy drawing!