Welcome to an exciting drawing tutorial where we'll dive into the vibrant world of Friday Night Funkin's Aside mod and learn how to draw Aside Boyfriend, the charismatic replacement for the beloved Boyfriend character. Whether you're a fan of the mod or simply looking to expand your artistic horizons, this step-by-step guide will help you bring Aside Boyfriend to life on your canvas.
Character Appearance
Aside Boyfriend possesses a unique and eye-catching appearance that sets him apart from his counterparts. With fair skin and forest green hair, he emanates a sense of energy and style. His white eyes, often showing a black pupil when scared, add depth and emotion to his expression. You'll notice a bandage on his nose, adding a touch of intrigue to his overall design.
Aside Boyfriend dons a maroon beanie, perfectly complementing his distinctive hairstyle. His outfit features a white and maroon jacket that adds a sense of urban flair to his ensemble. He pairs this with classic blue jeans, offering a casual and laid-back vibe. Look closely, and you'll see his black shoes adorned with white laces and gold accents, adding a touch of sophistication to his appearance.
As he confidently holds a default mic in his hand, you can sense his passion for music and rhythm. His entire look exudes a sense of individuality and artistic expression, making him a captivating character to bring to life through your artwork.
Preparing to Draw Aside Boyfriend: Mapping Out the Basics
Before we delve into the intricate details of drawing Aside Boyfriend, let's lay the foundation by mapping out the main features of the character. The first two steps of this guide will focus on creating a simple and basic sketch, which will serve as a roadmap for the rest of your drawing process.
To ensure clarity and ease of understanding, this step-by-step guide incorporates a color-coded system. The red color will indicate the current step you are working on, allowing you to stay focused and track your progress. The black lines represent the previously drawn elements, serving as a visual reference as you build upon your sketch. Additionally, the grey color signifies the basic sketch created in the initial steps, helping you maintain a clear understanding of the overall proportions and structure of Aside Boyfriend.
By starting with this foundational sketch, you'll establish a solid framework that will guide you through the subsequent steps of adding details, refining lines, and bringing Aside Boyfriend to life with your unique artistic touch.
Now, let's sharpen our pencils, gather our enthusiasm, and embark on this artistic journey as we learn how to draw Aside Boyfriend from Friday Night Funkin's Aside mod. Get ready to witness the transformation of your blank canvas into a captivating portrayal of this charismatic character!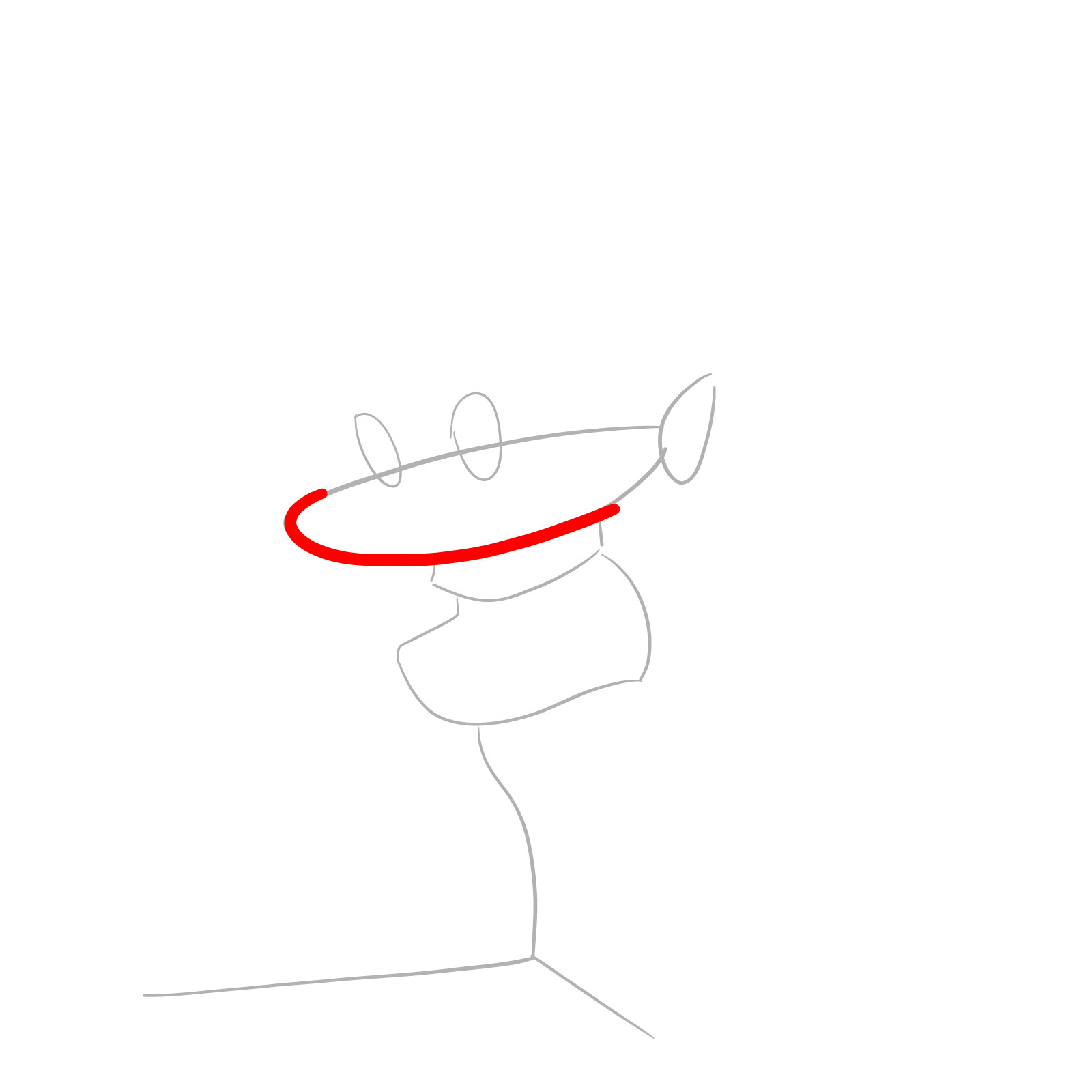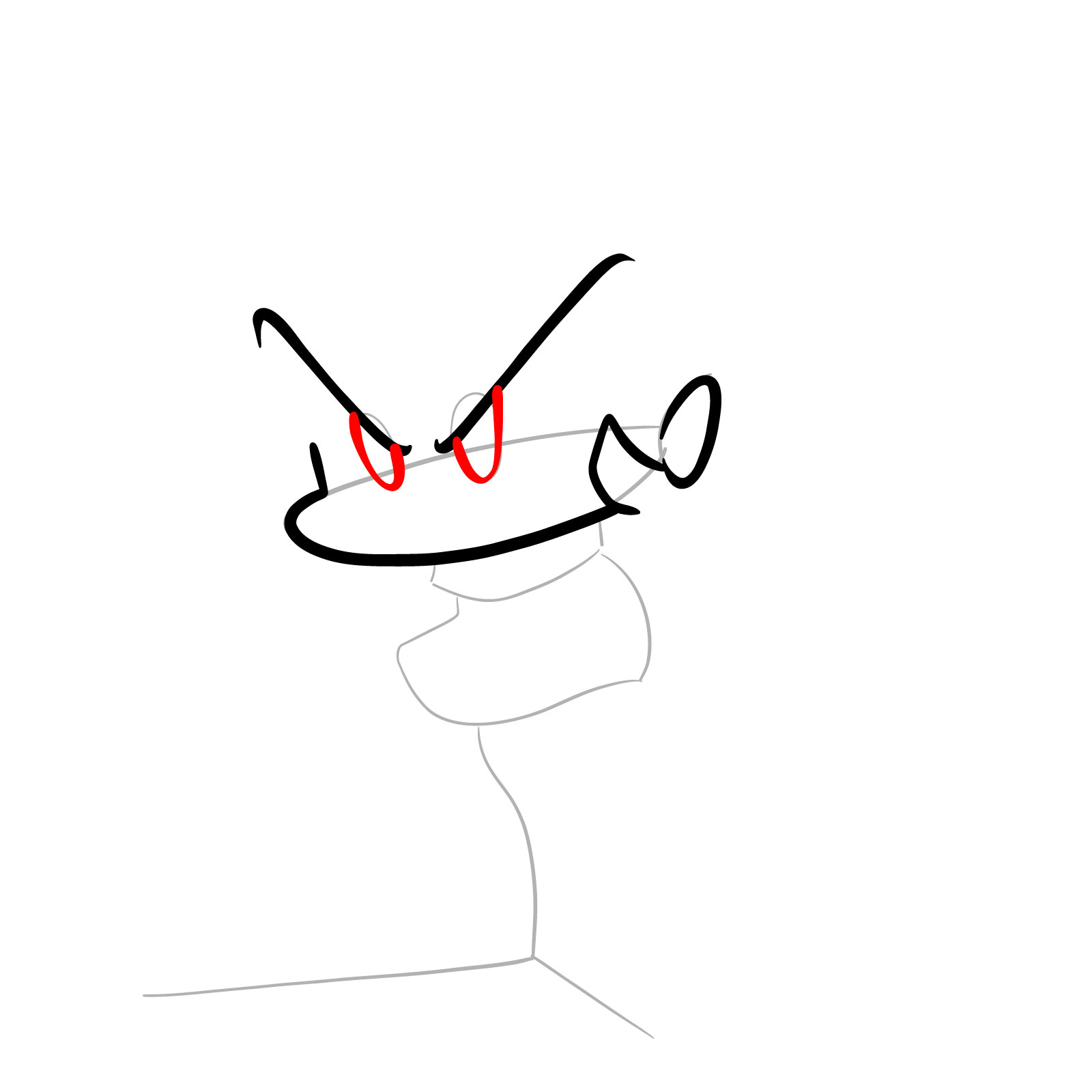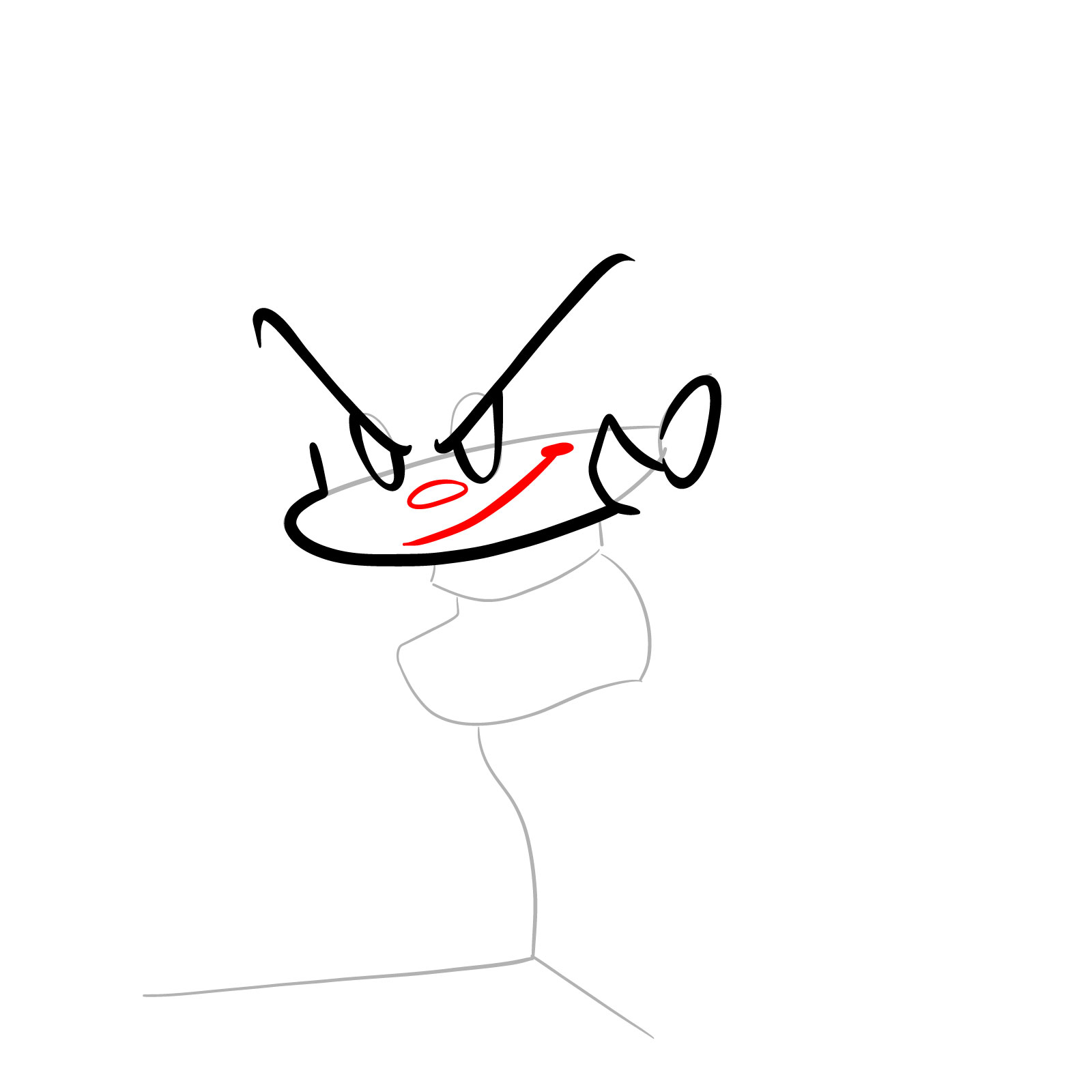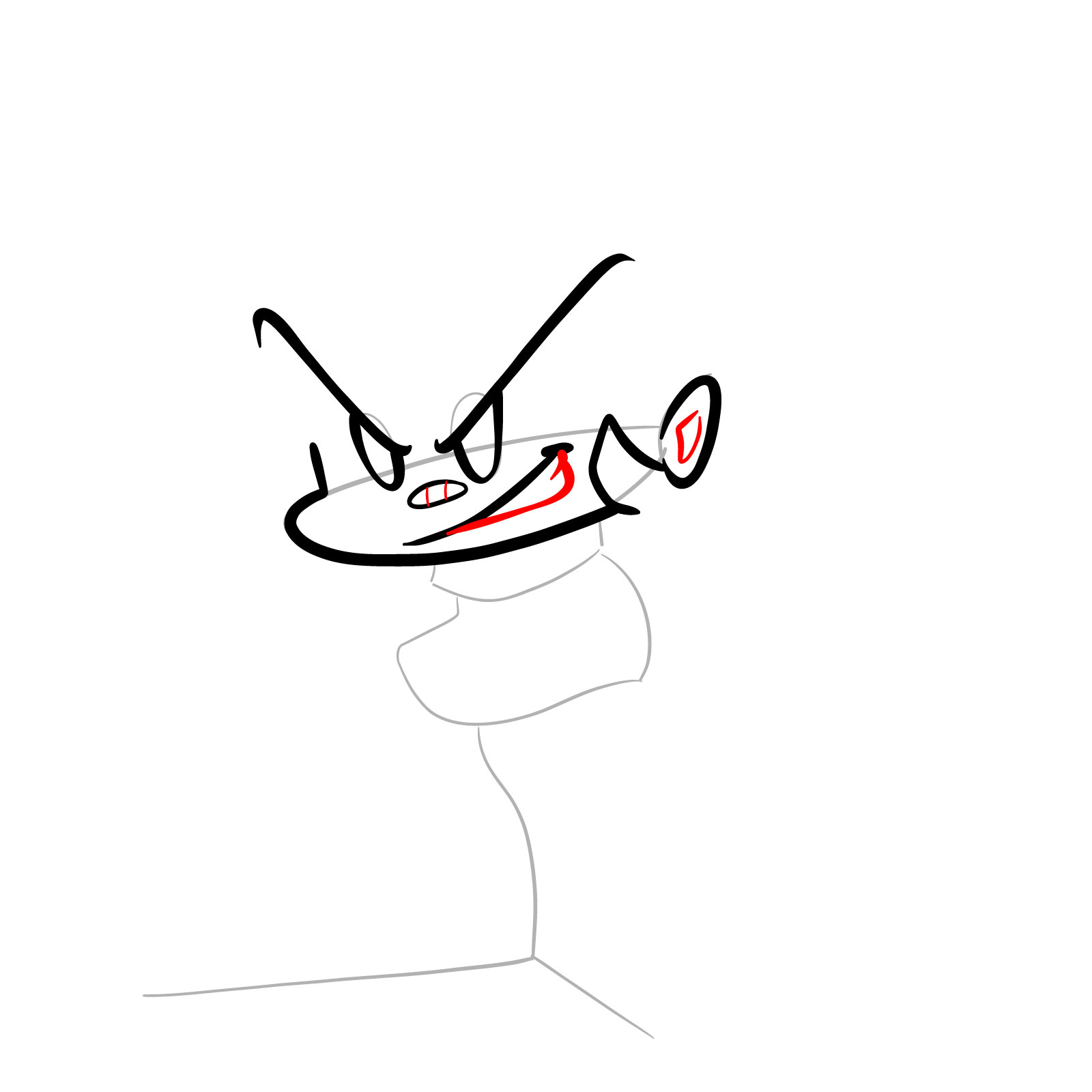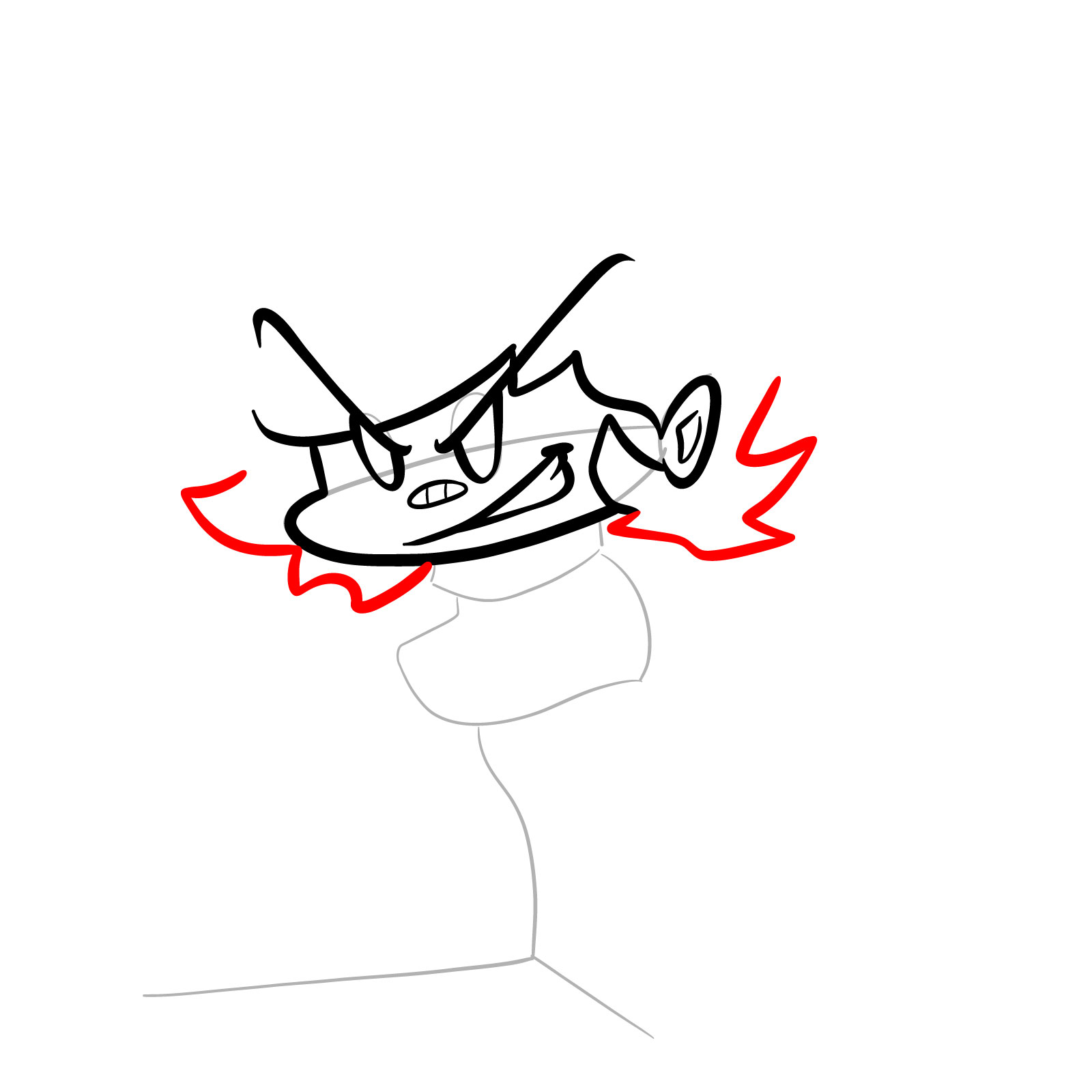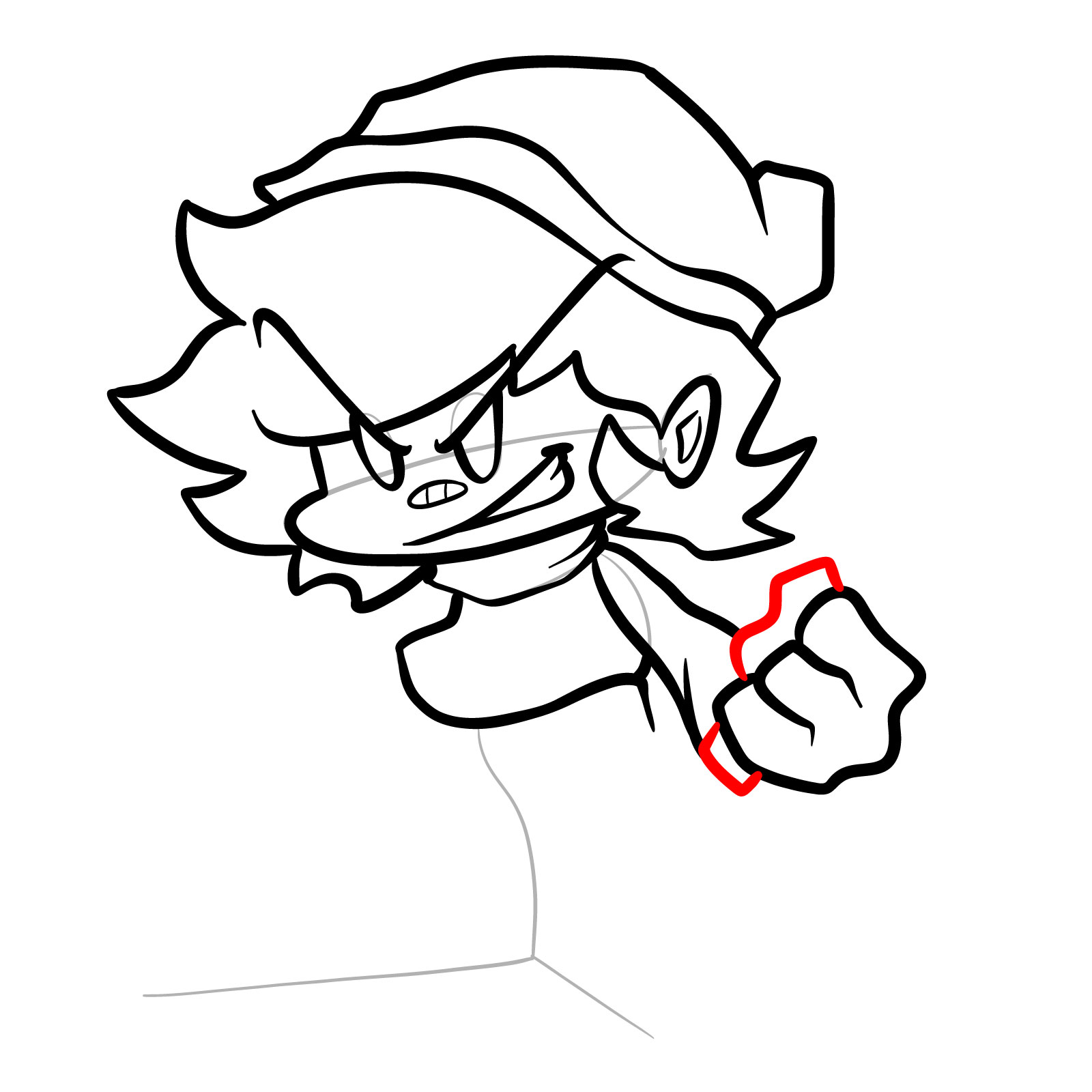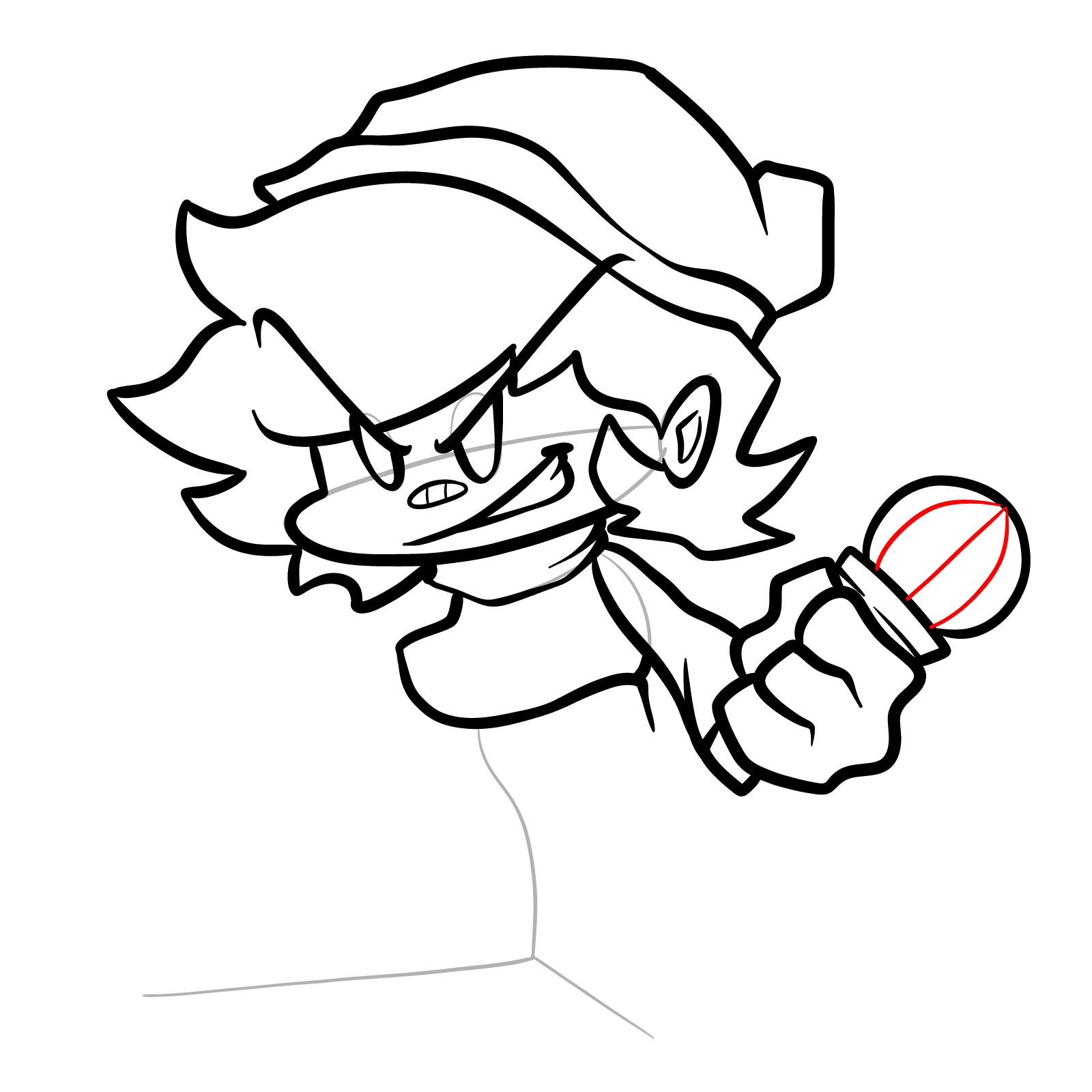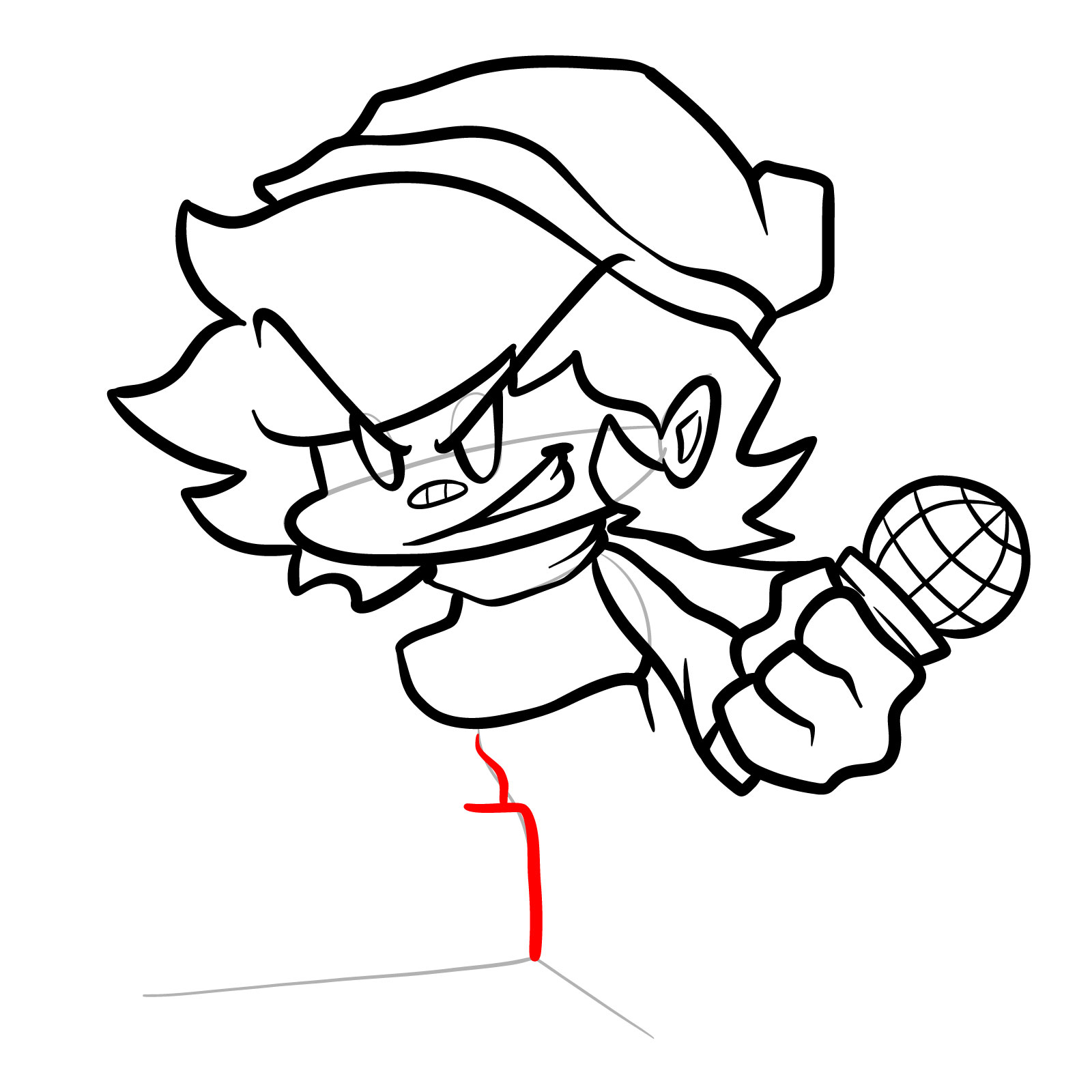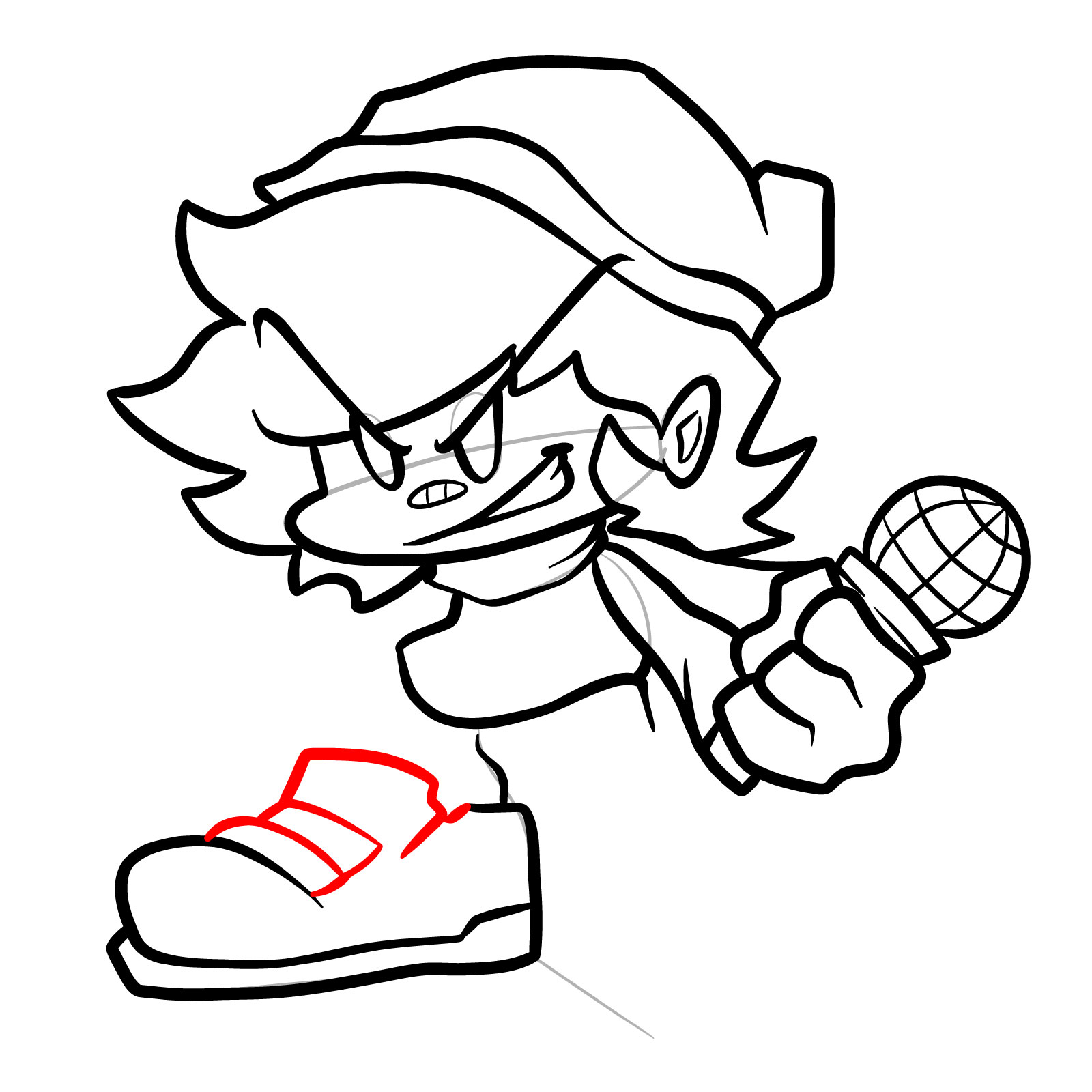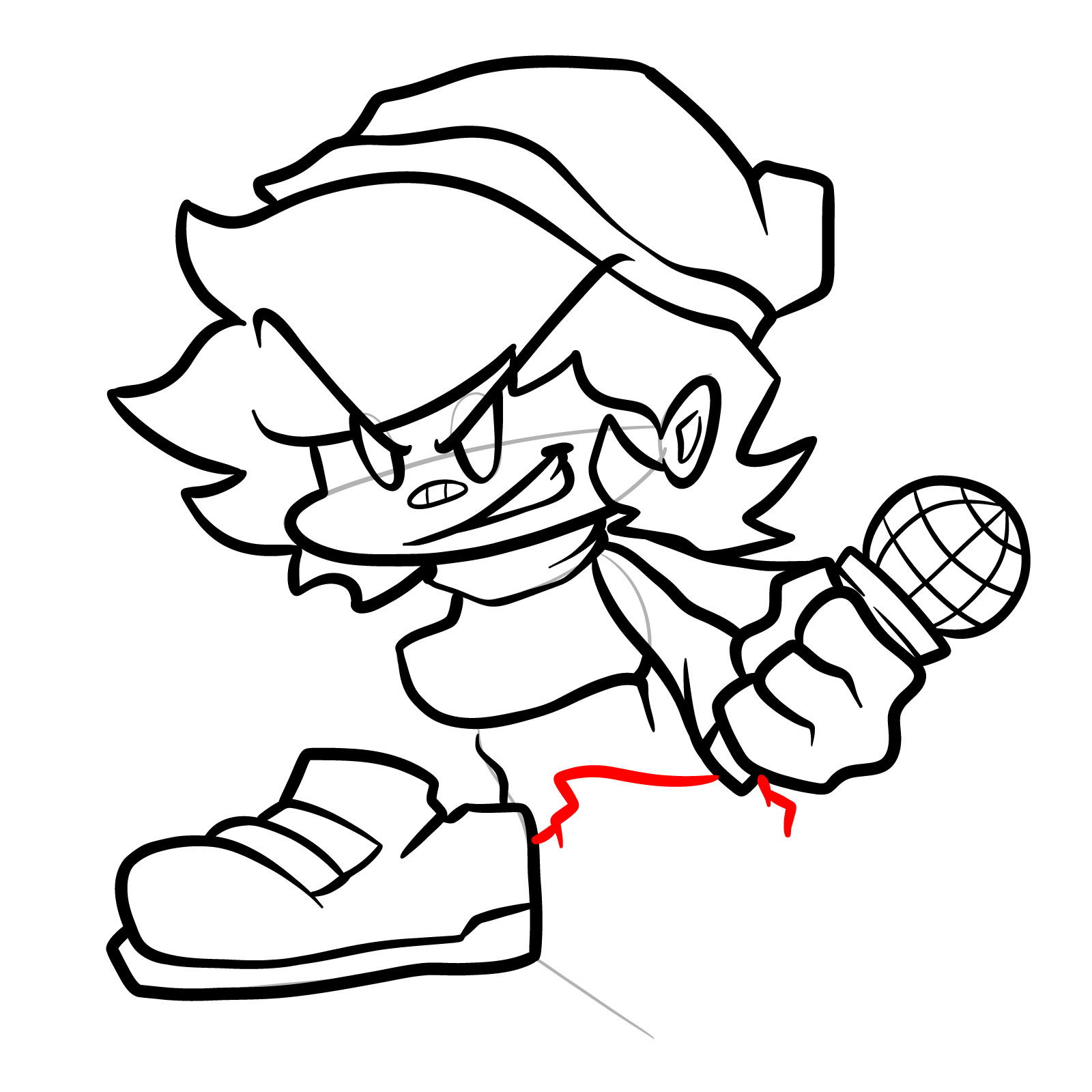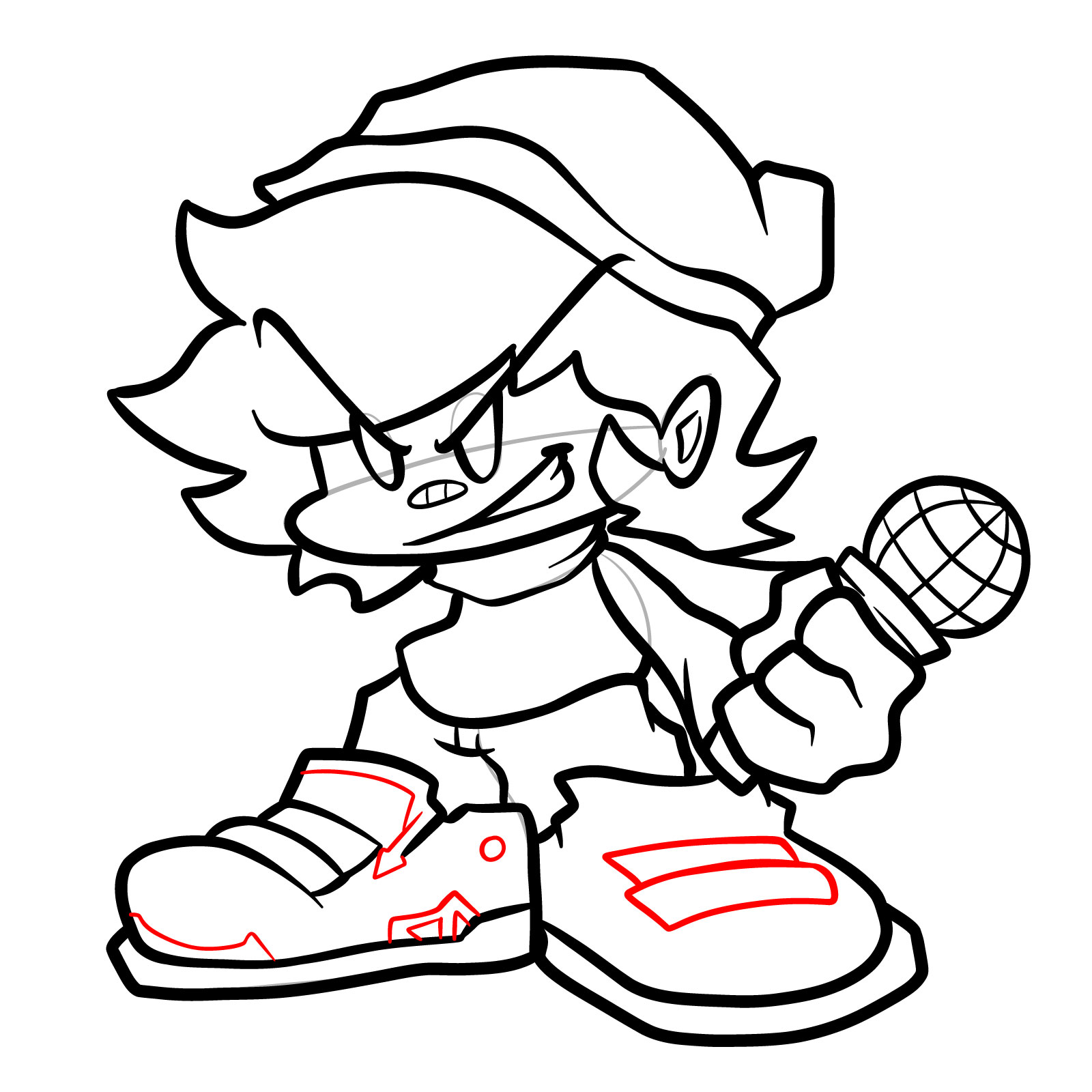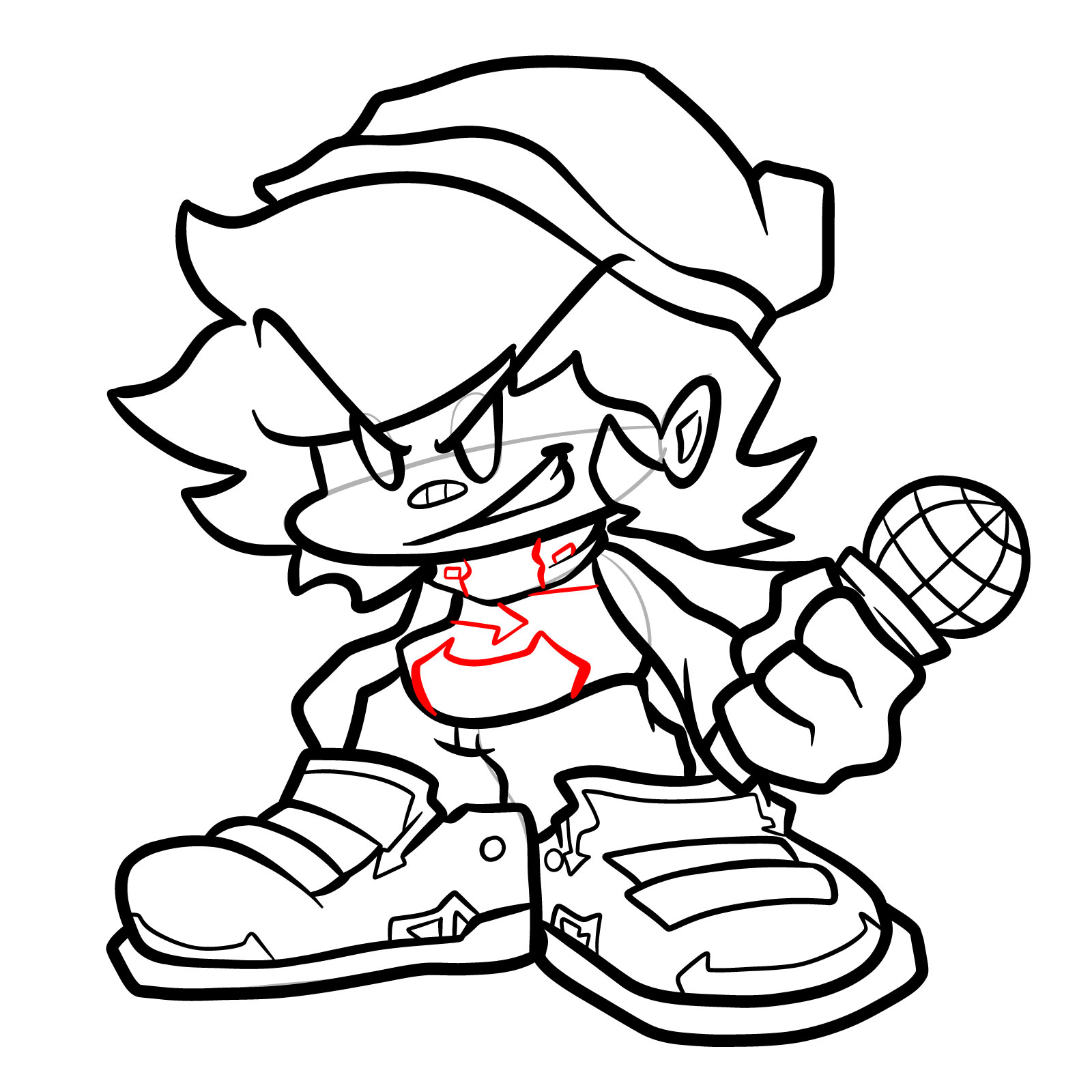 Explore Similar and Related Characters
Congratulations on completing your artistic journey and learning how to draw Aside Boyfriend from Friday Night Funkin's Aside mod! You've explored the cool appearance of this charismatic character, mastered the foundational sketch, and delved into the vibrant world of Friday Night Funkin'.
But your artistic exploration doesn't have to end here. There are countless characters and creative possibilities waiting to be discovered. Continue to hone your skills, experiment with different styles, and embark on new artistic adventures:
Girlfriend: Dive into the world of Friday Night Funkin' even further by portraying the energetic and supportive Girlfriend. Explore her unique style and showcase her unwavering commitment to Boyfriend and the rhythm battles they face together.
Bob and Bosip: Since we're drawing Aside Boyfriend from the Aside mod, why not venture into drawing Bob and Bosip themselves? These intriguing characters offer their own visual challenges and opportunities for creative expression.
Other Mod Characters: The world of Friday Night Funkin' is teeming with mods and their diverse cast of characters. Choose a character from another mod that catches your eye and embark on an artistic adventure to bring them to life.
If you found this tutorial helpful and want to show your support, please consider donating to help us continue creating high-quality drawing guides and tutorials. Your contribution, no matter how small, goes a long way in fueling our passion for sharing the joy of art. You can donate by visiting our Buy Me a Coffee page.
Stay connected with us on social media to stay updated on the latest drawing tutorials, tips, and inspiration. Follow us on:
By subscribing to our social media accounts, you'll have access to a wealth of resources, community engagement, and a supportive network of fellow artists.
Thank you for joining us on this artistic journey. Keep drawing, exploring, and pushing the boundaries of your creativity. We can't wait to see the masterpieces you'll create!