Are you a fan of Friday Night Funkin' and eager to bring your favorite characters to life through your art? If so, you're in luck! In this guide, we will show you how to draw Ash and take you through the step-by-step process of sketching this character from FNF Vs. Bob and Bosip. Ash is a background character sitting on a bench with Cerbera in the mod, accompanied by the captivating song "Intertwined." With his striking appearance and unique persona, Ash adds depth to the FNF universe.
Understanding Ash's Appearance
In the world of FNF Vs. Bob and Bosip, Ash stands out as one of the background characters. With his completely white demon appearance, Ash captures attention with a single eye and a blush on his face. He possesses a black tail with a white end and holds a vibrant red microphone in his left hand. Ash is an intriguing persona, adding depth and flavor to the mod's storyline.
Learn How to Draw Ash: Follow the Step-by-Step Guide
Now that you're familiar with Ash's appearance, it's time to dive into the process of bringing this captivating character to life through your artwork. In this tutorial, we won't be starting with a basic sketch. Instead, we'll guide you through each step using a series of images that showcase the progression of the drawing. Follow along closely, and let your creativity flow as you bring Ash to life on your canvas.
About the Drawing Process
The step-by-step guide is designed to ensure that you capture every detail of Ash's unique features. Each image in the guide is color-coded to assist you in understanding the progression. The red color represents the current step you should be focusing on, while the black color showcases the lines you have previously drawn. This visual aid will help you visualize the development of your drawing and guide you through each stage.
Remember, the purpose of this tutorial is not to provide a pre-drawn template, but to empower you as an artist to create your own interpretation of Ash. Embrace the process, experiment with different techniques, and let your personal style shine through. By following the step-by-step guide, you'll learn how to draw Ash and gain valuable insights into the proportions, details, and overall composition of your artwork.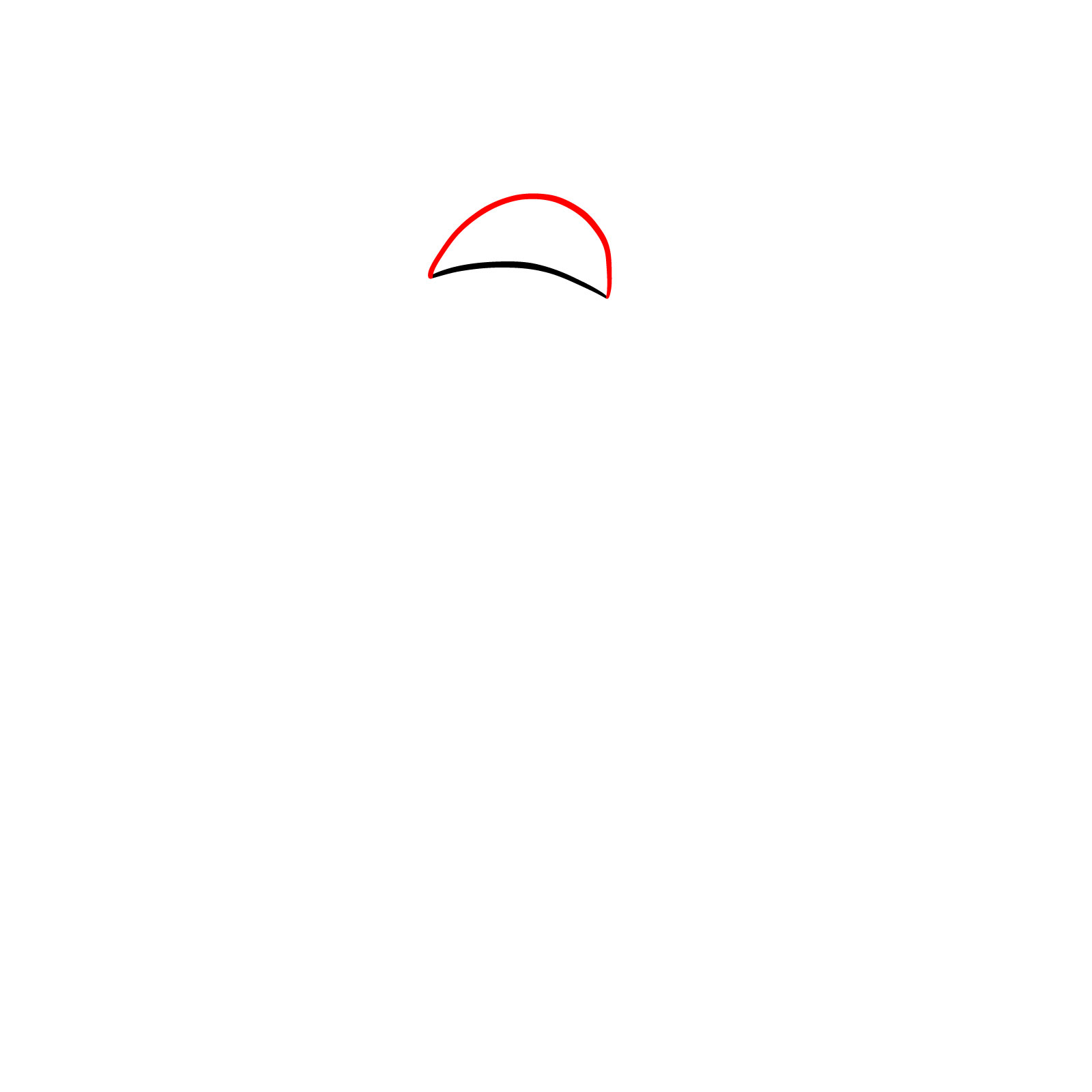 Trivia: Uncovering Curiosities
As you delve into the world of Friday Night Funkin', you'll come across interesting tidbits about Ash. Did you know that Ash shares the exact same microphone as Sonic.Exe and Sunky.Mpeg from the Vs. Sonic.Exe mod? It's these little details that add depth to the Friday Night Funkin' universe, making the game even more captivating.
Exploring a World of Characters: Drawing Inspiration from Mods
As you continue to expand your artistic repertoire, why limit yourself to drawing just one character? Friday Night Funkin' is a treasure trove of captivating personas, waiting to be brought to life on your sketchbook. Let's explore a few character options from this mod and beyond, providing you with a diverse range of subjects to ignite your creativity.
Ash from Friday Night Funkin' Vs. Bob and Bosip Mod
Now that you're familiar with Ash and have embarked on the journey of drawing his persona, why not explore other characters from the same mod? Consider sketching Bob or Bosip, immersing yourself in their unique appearances and exploring the intricacies of their designs. By experimenting with different characters, you'll gain valuable insights into capturing a variety of artistic styles and expressions.
Discovering Characters from Other Mods
Friday Night Funkin' boasts a vibrant modding community that has given rise to a plethora of exciting characters beyond the game's original cast. From iconic crossover characters to original creations, the possibilities are endless. Why not delve into mods featuring characters like Whitty, Tricky, or Hex?
Remember, each character offers a fresh artistic challenge, enabling you to expand your skills and delve into new creative territories. Don't be afraid to mix and match characters from different mods or even create your own mashups. The world of FNF is a playground for your imagination, offering limitless possibilities to unleash your artistic prowess.
Congratulations on delving into the world of drawing with our step-by-step tutorial on capturing Ash from Friday Night Funkin' Vs. Bob and Bosip mod. You've taken the first steps towards unlocking your creative potential, and we encourage you to continue exploring and honing your artistic skills.
We appreciate your support as we strive to provide you with high-quality drawing tutorials. If you found this guide helpful, please consider sharing the link with your fellow artists and enthusiasts. Every share helps us reach a wider audience and inspire more aspiring artists to embark on their creative journeys. You can support us by donating here on Buy Me a Coffee. Your contribution allows us to continue creating free content and enhancing the drawing community.
Stay connected with us and never miss an update! Subscribe to our social media accounts to stay informed about new tutorials, exciting challenges, and exclusive content:
Join our growing community of artists, share your creations, and connect with fellow enthusiasts. We look forward to seeing your artwork flourish as you continue to embrace the world of drawing and unleash your creative potential. Remember, the journey of an artist is a never-ending adventure, so keep drawing, creating, and pushing the boundaries of your imagination!