Calling all Friday Night Funkin' fans and horror enthusiasts! If you're captivated by the spine-chilling L-side Sonic from the VS Pibby Sonic L-Sides mod by Semyon Galanichev, you've come to the right place. In this tutorial, we'll unravel the mystery behind drawing this intriguing character, so buckle up and get ready to explore the darker side of Sonic the Hedgehog!
Gathering Your Frightful Art Supplies
Before you embark on this thrilling artistic journey, make sure you have the right supplies on hand:
Pencils (2H, HB, 2B, and 4B)
Drawing paper or sketchpad
Erasers (kneaded and vinyl)
Pencil sharpener
Fineliner pens or markers (for inking)
Colored pencils, markers, or paints (optional, as we don't cover coloring in this guide)
As a friendly reminder, these are only suggestions—feel free to use any tools you feel comfortable with or anything you have around the house. The important thing is to have fun and let your creativity run wild!
How to Draw L-Side Sonic: Step-by-Step Guide
Follow this step-by-step guide to bring the eerie L-side Sonic to life on paper. Remember, practice makes perfect, so don't be too hard on yourself if it doesn't come out exactly as you want it the first time around. Patience is key!
Step 1: Sketching the Basic Structure
Begin by sketching a simple stick figure to lay down the foundations for L-side Sonic. This will help you get a feel for the character's proportions and pose. Remember to draw lightly, as these lines will serve as a guide for your final drawing.
Step 2: Adding Creepy Details to Your Sketch
With the basic structure in place, it's time to add some of the more defining features of L-side Sonic. Focus on capturing the character's sinister expression, big eyes with no pupils, and the overall distorted appearance that sets this version of Sonic apart from the original.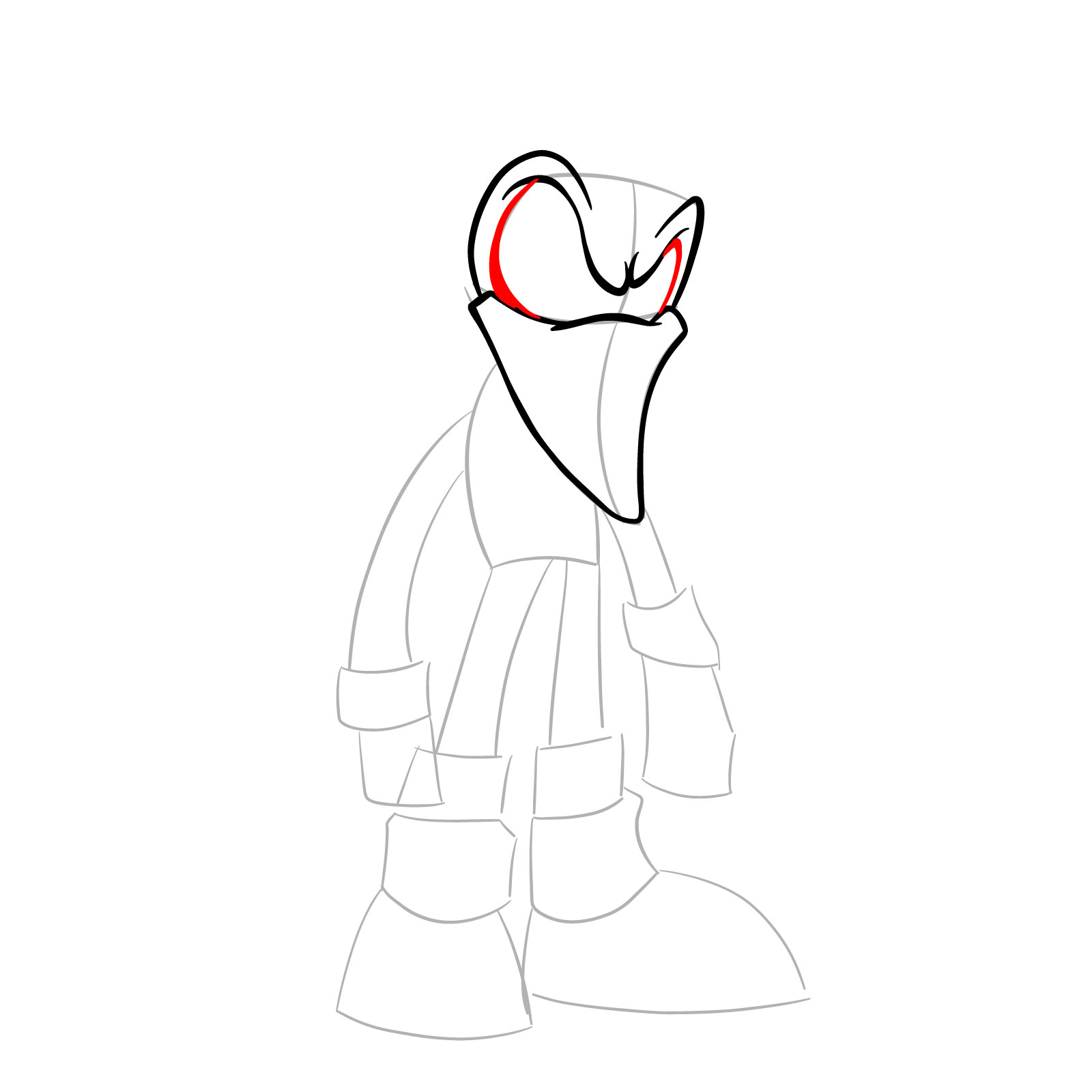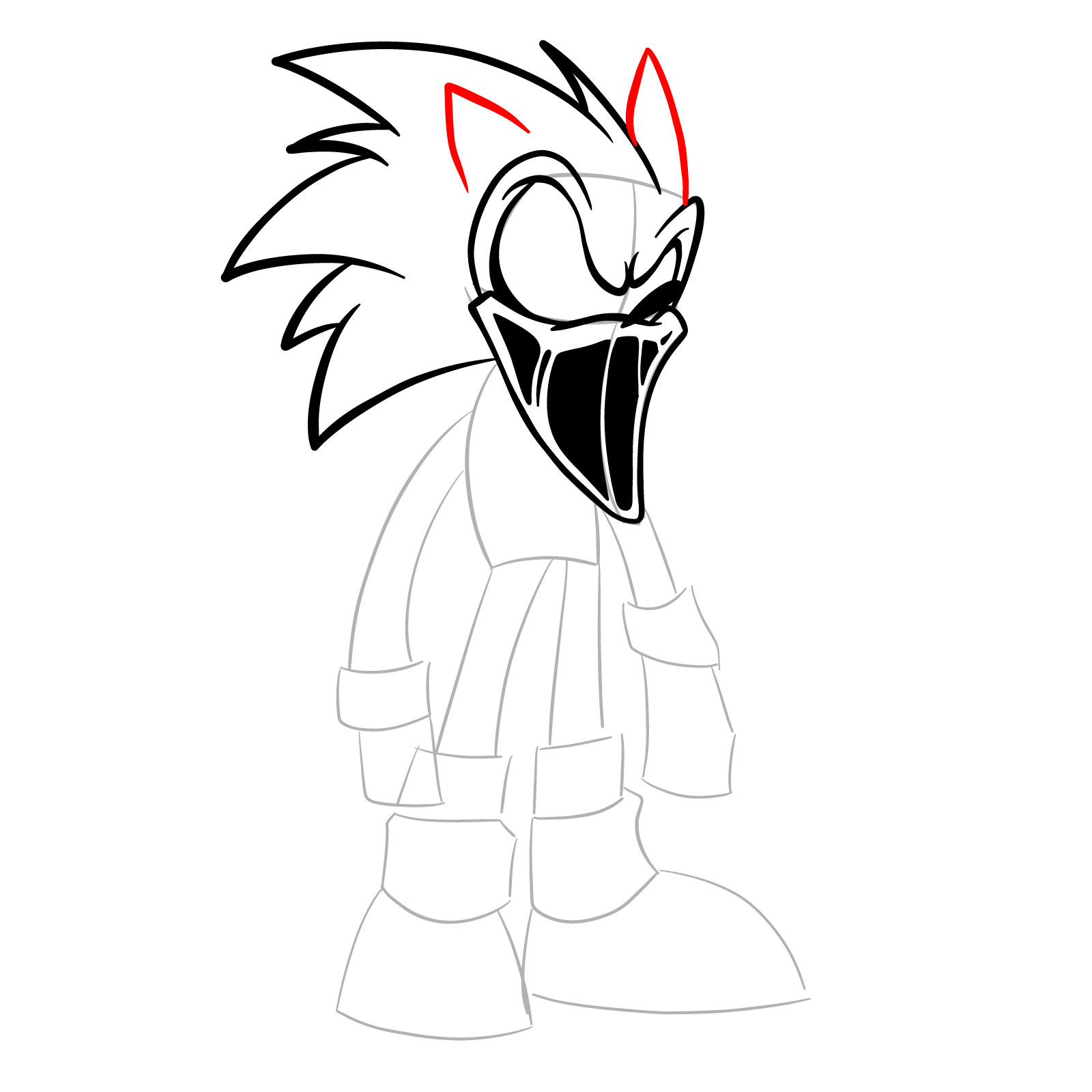 Step 3: Inking Your Way to the Dark Side
Once you're satisfied with your sketch, grab your fineliner pens or markers and start inking the drawing. Trace over your pencil lines with a steady hand, being mindful of varying line weights to create depth and dimension. When you're finished, erase any remaining pencil marks for a crisp, clean look.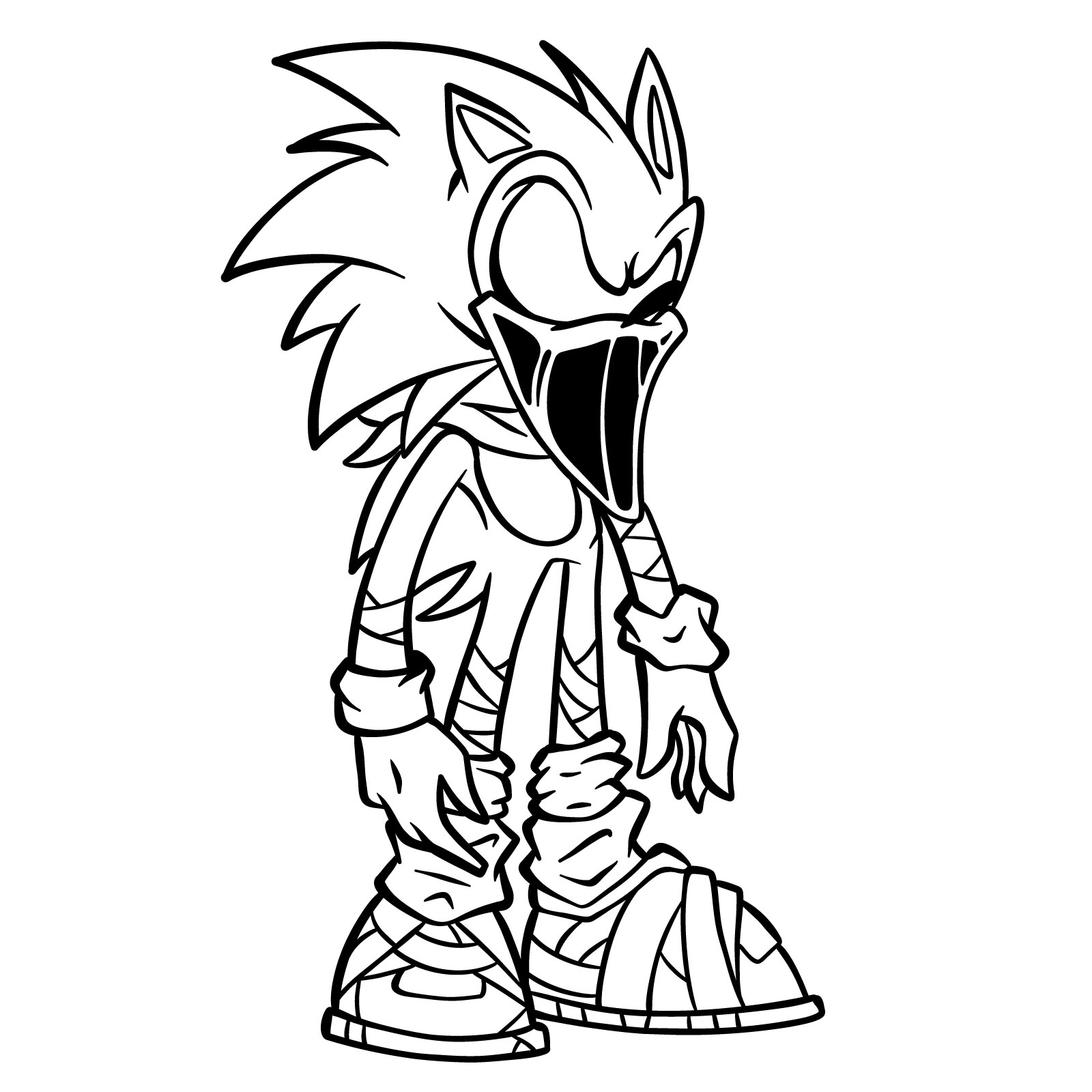 And there you have it! With some practice and patience, you've mastered the art of drawing L-side Sonic. Keep experimenting with different poses, expressions, and backgrounds to further enhance your skills and develop your own unique style. Share your nightmarish creations with friends or on social media, and who knows—you might just inspire others to delve into the eerie world of L-side Sonic, too!