Just in time for Halloween, we bring to you a detailed guide on how to draw Jack-O-Bonnie, a non-canonical but notably menacing figure from the Five Nights at Freddy's series. By following this tutorial, you will learn to craft a remarkable representation of this frightening character. Let's delve into the captivating details that make Jack-O-Bonnie the terrifying figure that stands in the nightmares of many.
Carving Out Jack-O-Bonnie's Unique Features
Fiery yellow glow emanating from the inside of his body
A missing endoskeleton in the head, giving a hallow and eerie appearance
The lack of a nose, replaced by a hollow space
Orangish-brown complexion akin to a Jack-O-Lantern
While creating your Jack-O-Bonnie sketch, consider adding other characters from the series, like Shadow Bonnie, to give depth to your drawing and narrate a visual story.
Understanding Your Guide to Creating Jack-O-Bonnie
This guide is structured into 40 well-articulated steps, designed to offer you a seamless drawing experience. Here, we decode the color indicators:
Red Color:

Signifying the current step in the process.

Black Color:

Representing the lines drawn in previous steps.

Grey Color:

Depicting the initial sketch for proportions.
Start with light pencil strokes to craft the basic sketch. Towards the end, inking your sketch is an option that can give a fine finish. Remember to let the ink dry before erasing the pencil marks to avoid smudging.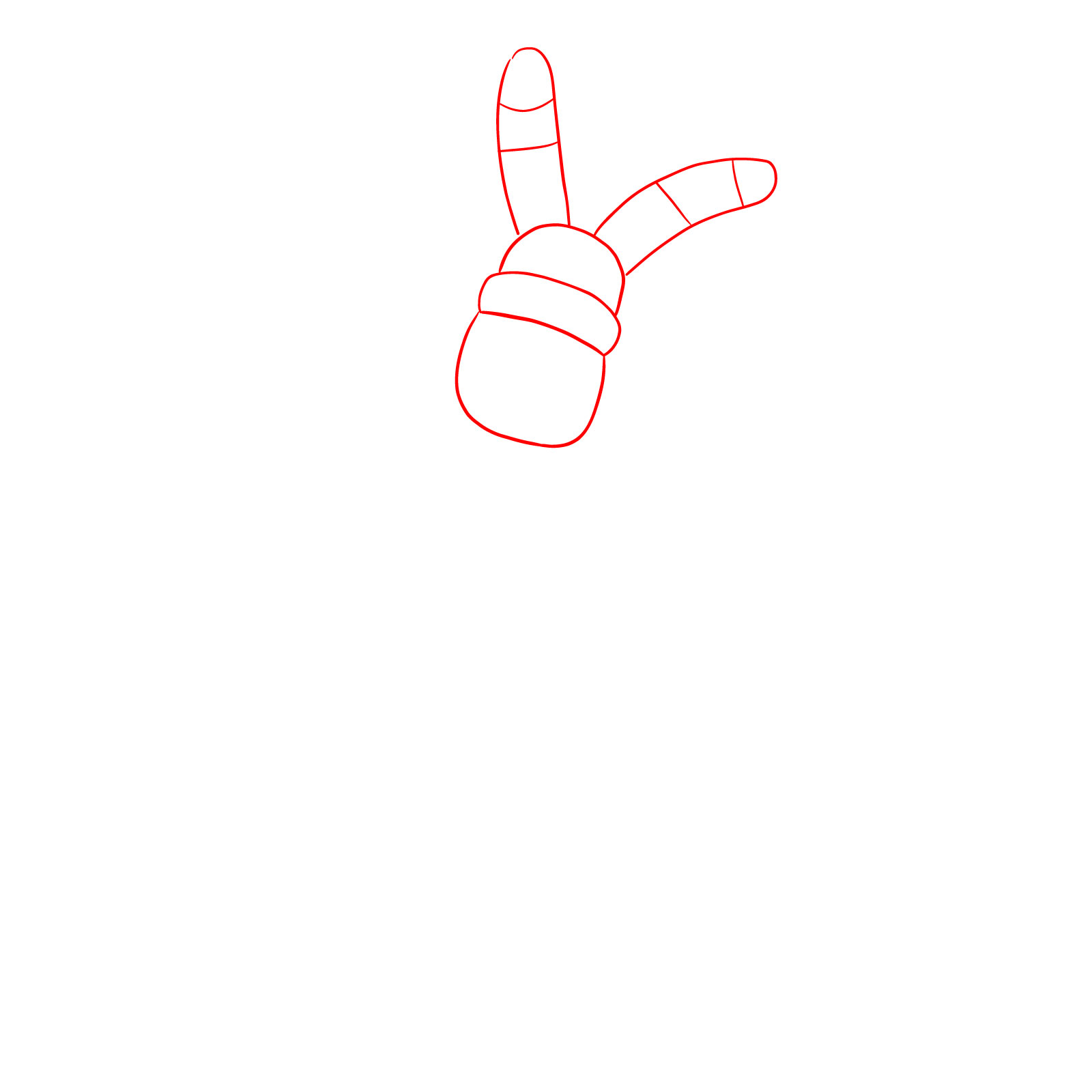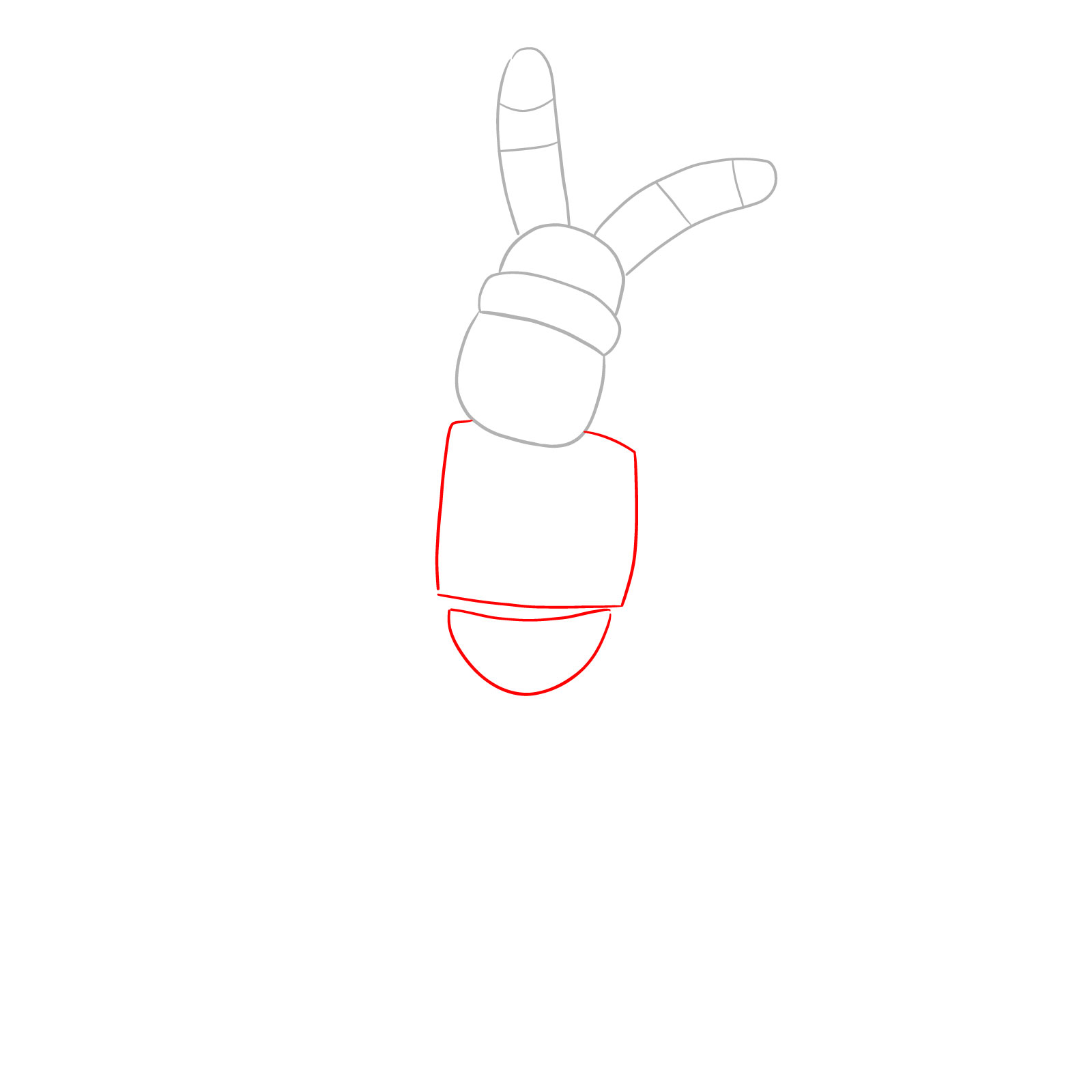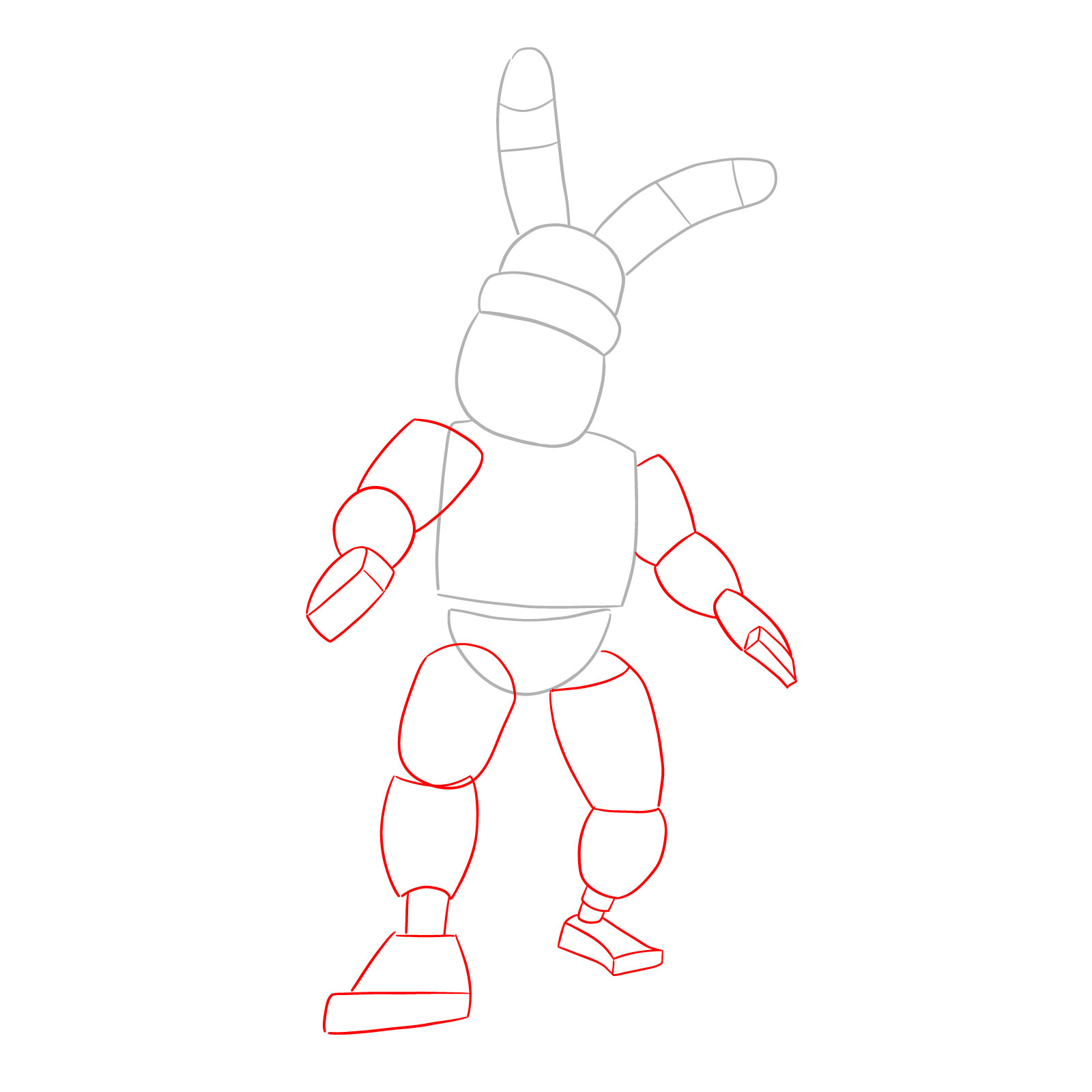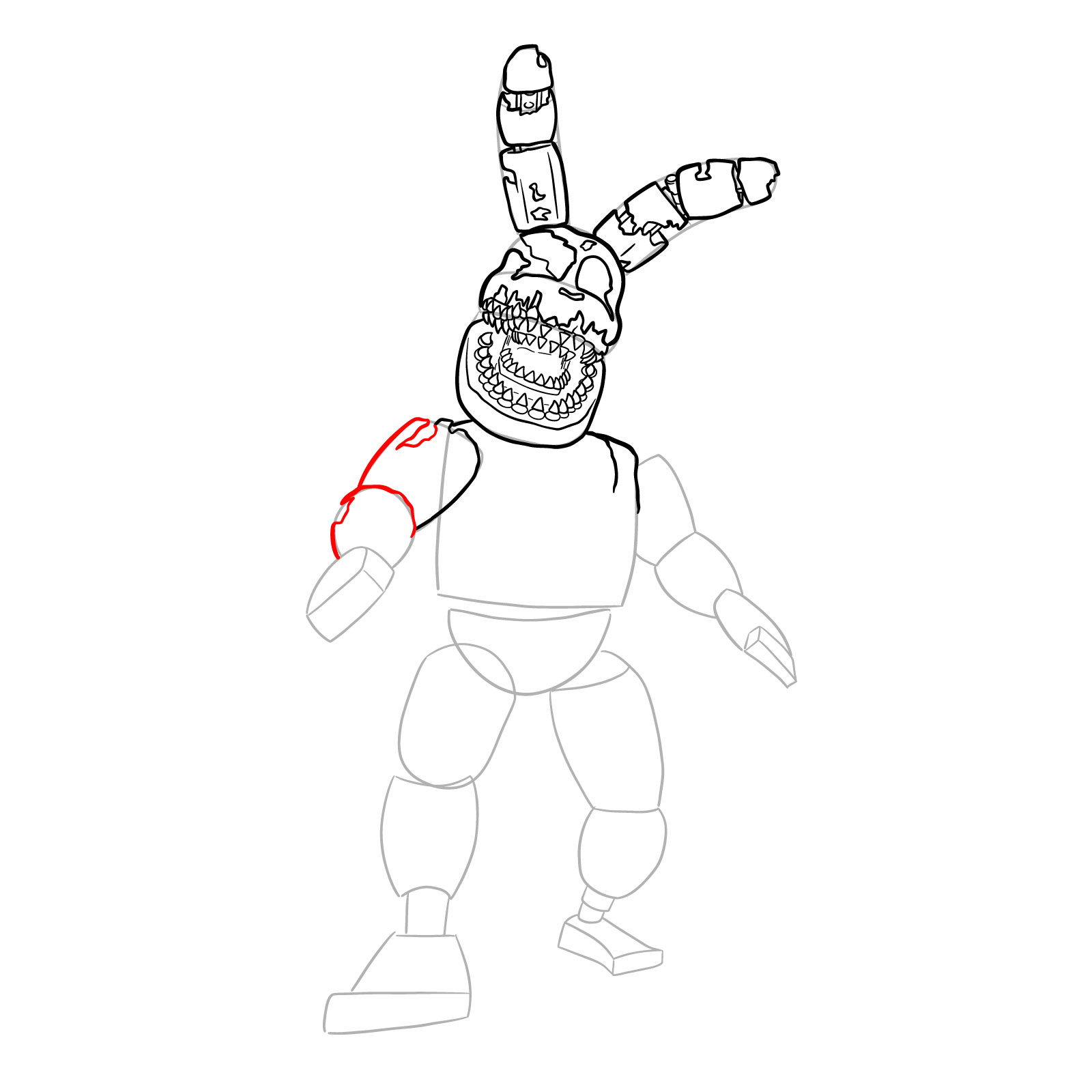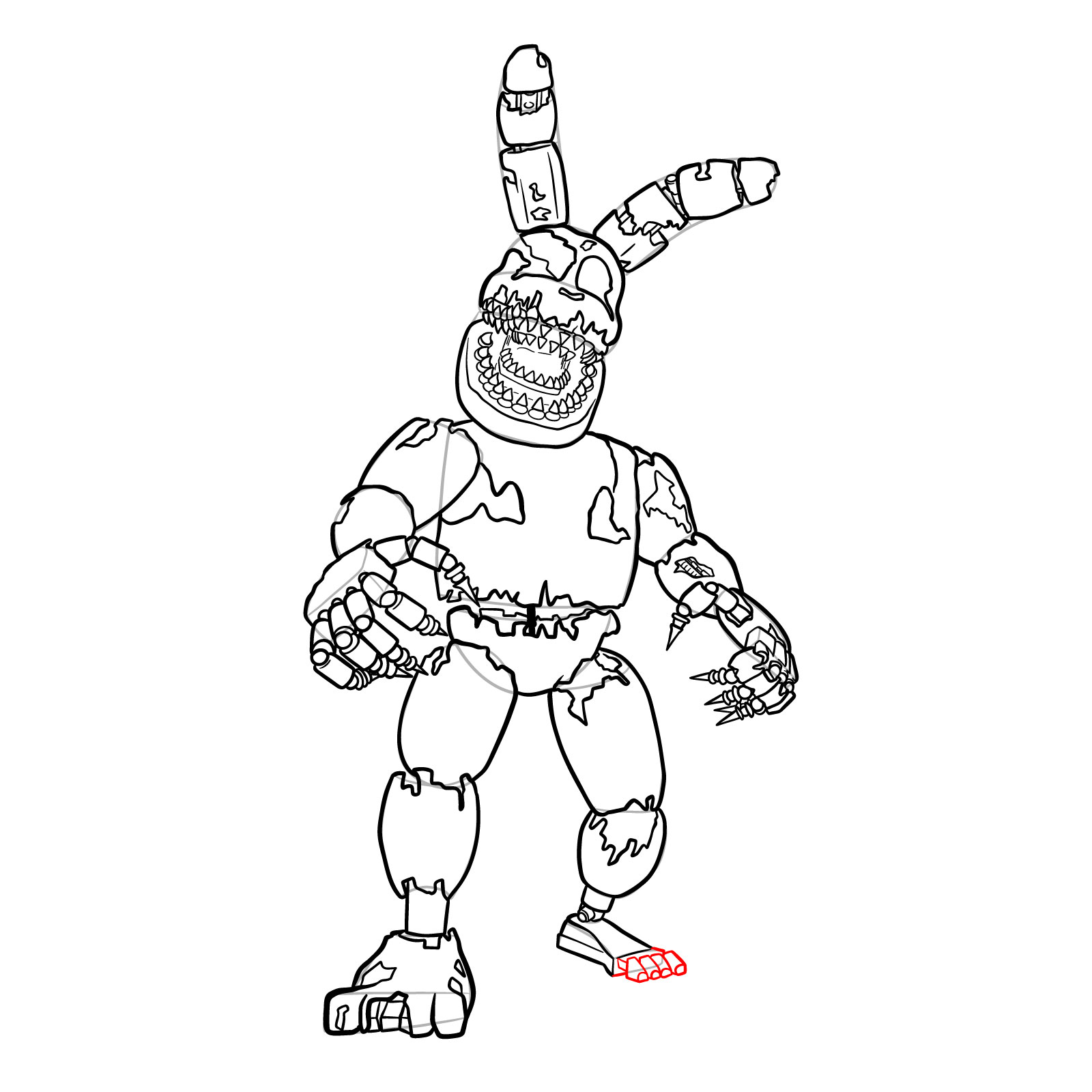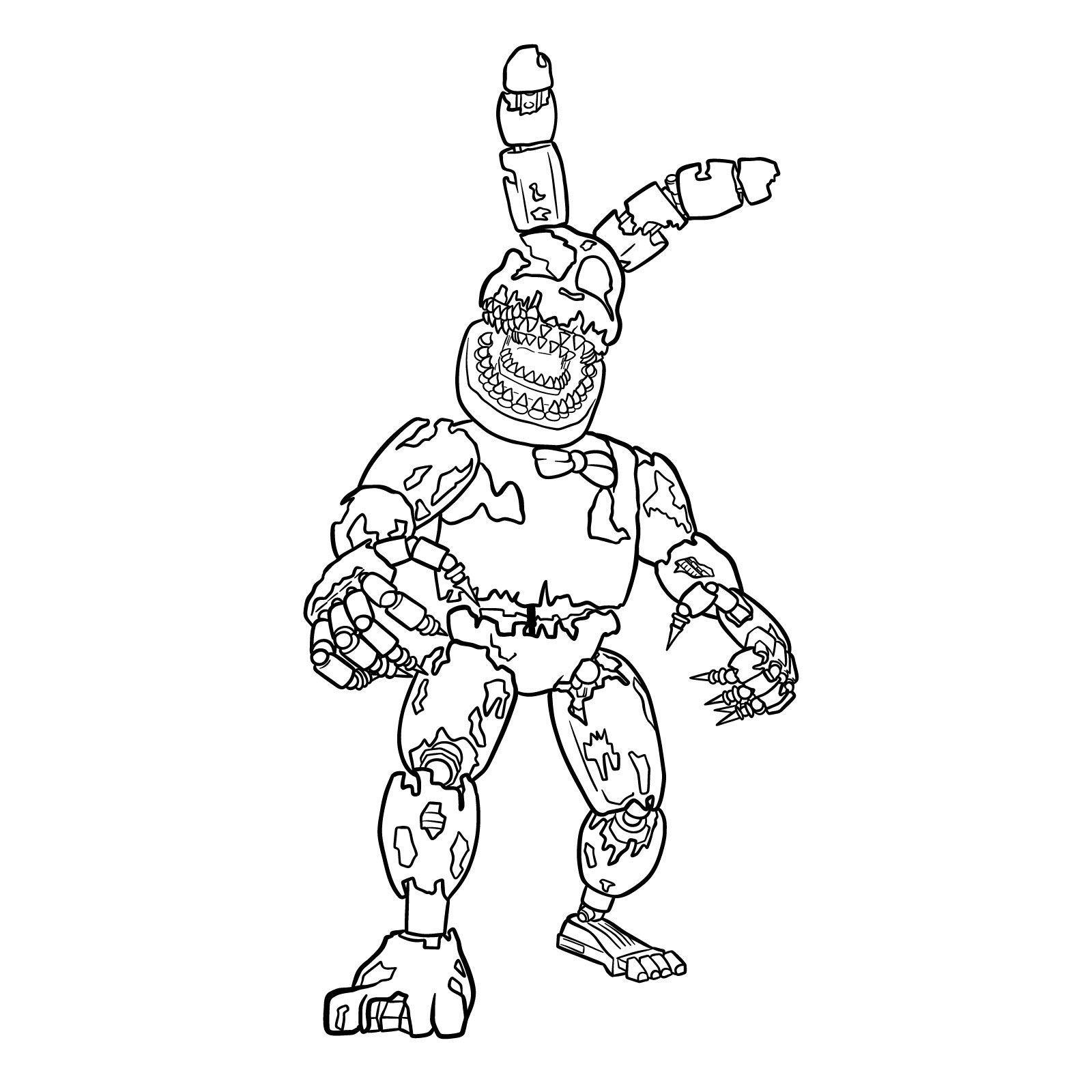 As we wrap up this instructive journey on how to draw Jack-O-Bonnie, we invite you to share your masterpiece with the world. But the journey doesn't end here; let's keep this creative flow going!
Feel encouraged to share the tutorial link with fellow enthusiasts and follow us on our Facebook, Instagram, and Pinterest pages. If you have enjoyed this guide and wish to support us further, please consider donating. Your generous contributions not only help us create more such guides faster but also allow you to suggest topics for future tutorials, putting them in primary focus.