Welcome art enthusiasts! Ever wanted to bring the delightful Chloe from 'We Bare Bears' to life on paper? You're in the right place. Discover the intricate details of how to draw Chloe Park and give your sketching skills a new challenge.
Meet Chloe: A Quick Peek
Appearance: A petite girl with short brown hair adorned with bangs, Chloe is often seen wearing glasses, a pale blue hoodie and persimmon-red sneakers. Don't miss her yellow backpack, a signature accessory.
Personality: Smart, kind, but a tad socially awkward, Chloe's uniqueness lies in her intelligence. At just twelve, she's already proving her mettle in a college!
Friends and Company: With her strong bond with the Bears, it might be fun to consider sketching them alongside Chloe. A complete family portrait, perhaps?
Unveiling the Guide: How to Draw Chloe Park
Our guide comprises 13 steps, designed to make the drawing process intuitive and engaging. Let's familiarize ourselves with the color-coding system we employ:
Red Color:

Represents the current step of your sketching process.

Black Color:

Showcases the lines you've already worked on in the previous steps.

Grey Color:

Demonstrates the basic sketch or underlying structure to help maintain proportions.
The initial phase focuses on establishing the basic sketch using light pencil strokes. Why? This makes the refining stages less cumbersome and easy to adjust. By the final step, if you fancy, you can choose to ink the sketch. But remember, always wait for the ink to dry before erasing the pencil markings to avoid smudging your masterpiece!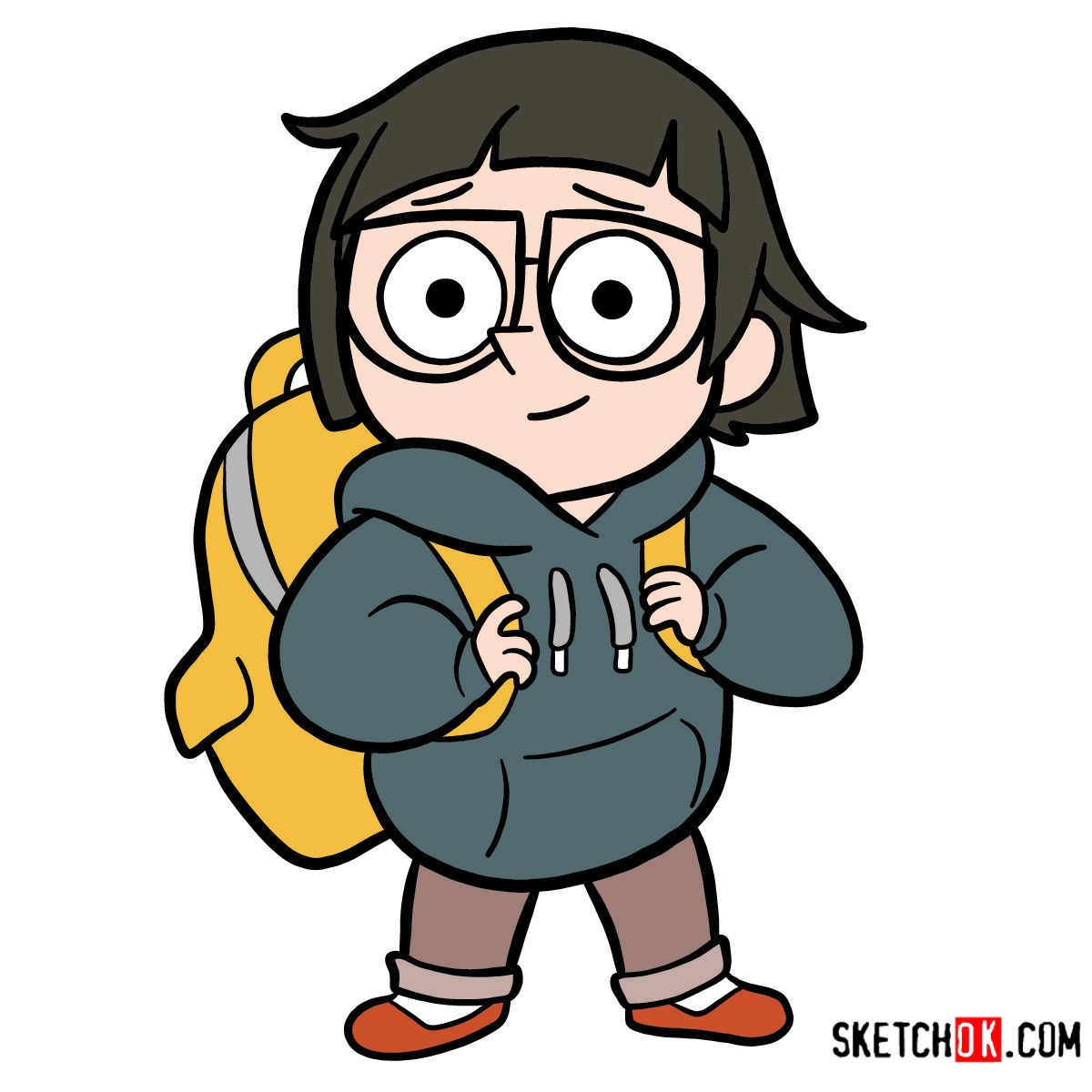 Sketching is an art of patience and passion. Hopefully, this guide helps you perfect the art of how to draw Chloe Park. For those who found value in this guide and wish to see more, consider supporting SketchOk. Not only does your generosity go a long way, but it also gives you the privilege to suggest topics for future tutorials. And Your suggestions will be our top priority!
Feeling generous or just want to drop some love? Donate Here! Connect with us on Facebook, Instagram, or Pinterest to stay updated on our latest sketches. Share the guide, spread the word, and most importantly, keep sketching!