Journey with us as we delve into the world of Grizzly, Panda, and Ice Bear – the lovable trio that's been warming our hearts through Cartoon Network's original series, We Bare Bears. Learn how to draw the Bears family together in an easy-to-follow, step-by-step guide, perfect for budding artists and seasoned professionals alike.
Each Bear's Unique Charm
Grizzly: The elder brother and leader, Grizzly is a spirited bear with a heart of gold. His character requires bold strokes to portray his strong, protective nature.
Panda: Delicate yet determined, Panda is the bridge holding the trio together. His features are gentle, reflecting his Eastern origins and technological prowess.
Ice Bear: The silent strength of the family, Ice Bear's calm demeanor and sharp intelligence shine through his every sketch. His mature stance and mysterious aura make him a captivating subject.
Unveiling the Guide
This drawing guide is structured in 22 comprehensive steps. Let's understand the coloring cues before we dive into the sketching process:
Red Color:

Represents the current step you're sketching.

Black Color:

Indicates the lines from the previous steps.

Grey Color:

Denotes the foundational sketch, crucial for maintaining proportionality.
Starting off, the primary focus will be on laying down a basic sketch to get the proportions right using light pencil strokes. By the time you reach the final step, you can choose to ink your masterpiece. Remember to patiently wait for the ink to dry before erasing the underlying pencil work to achieve a clean and crisp drawing.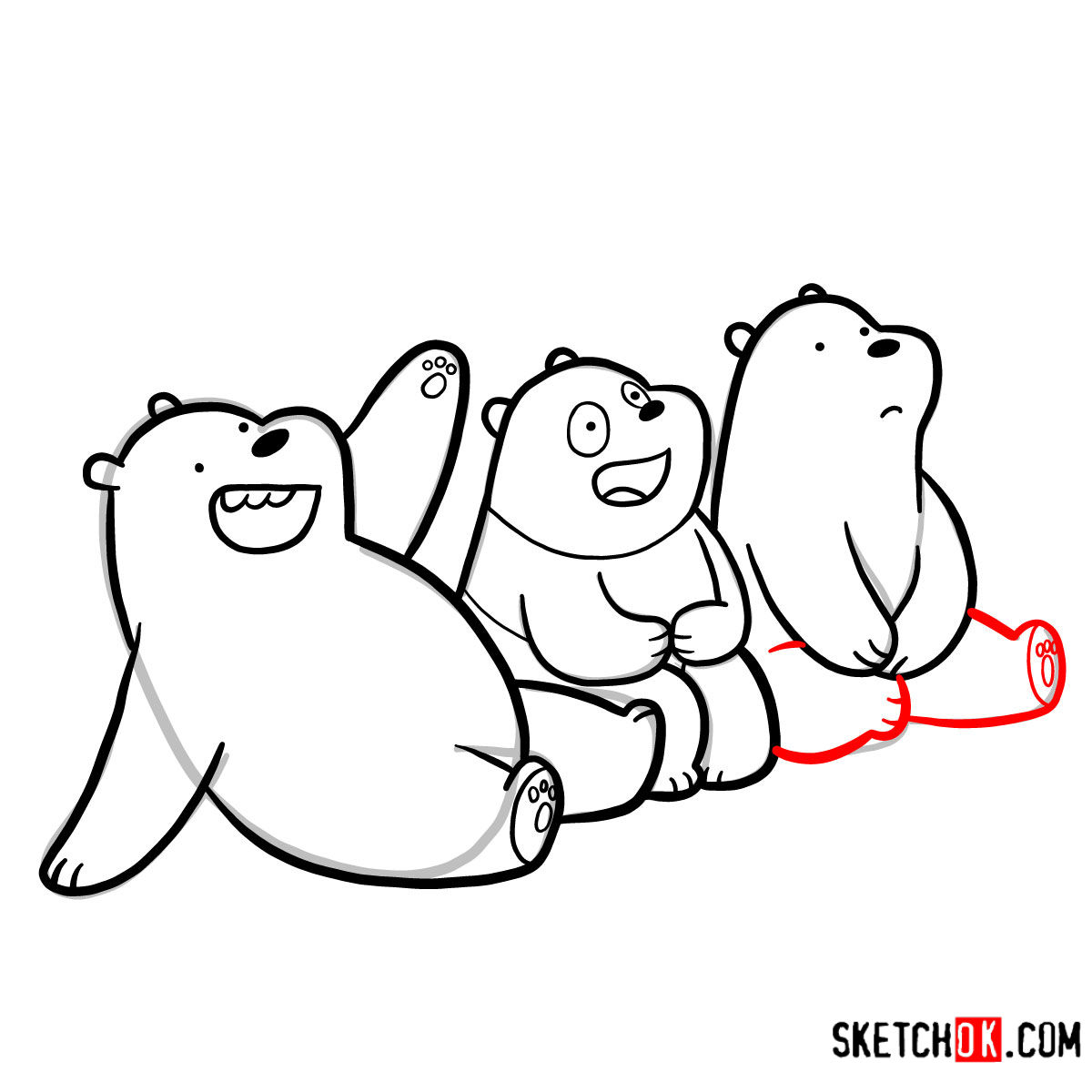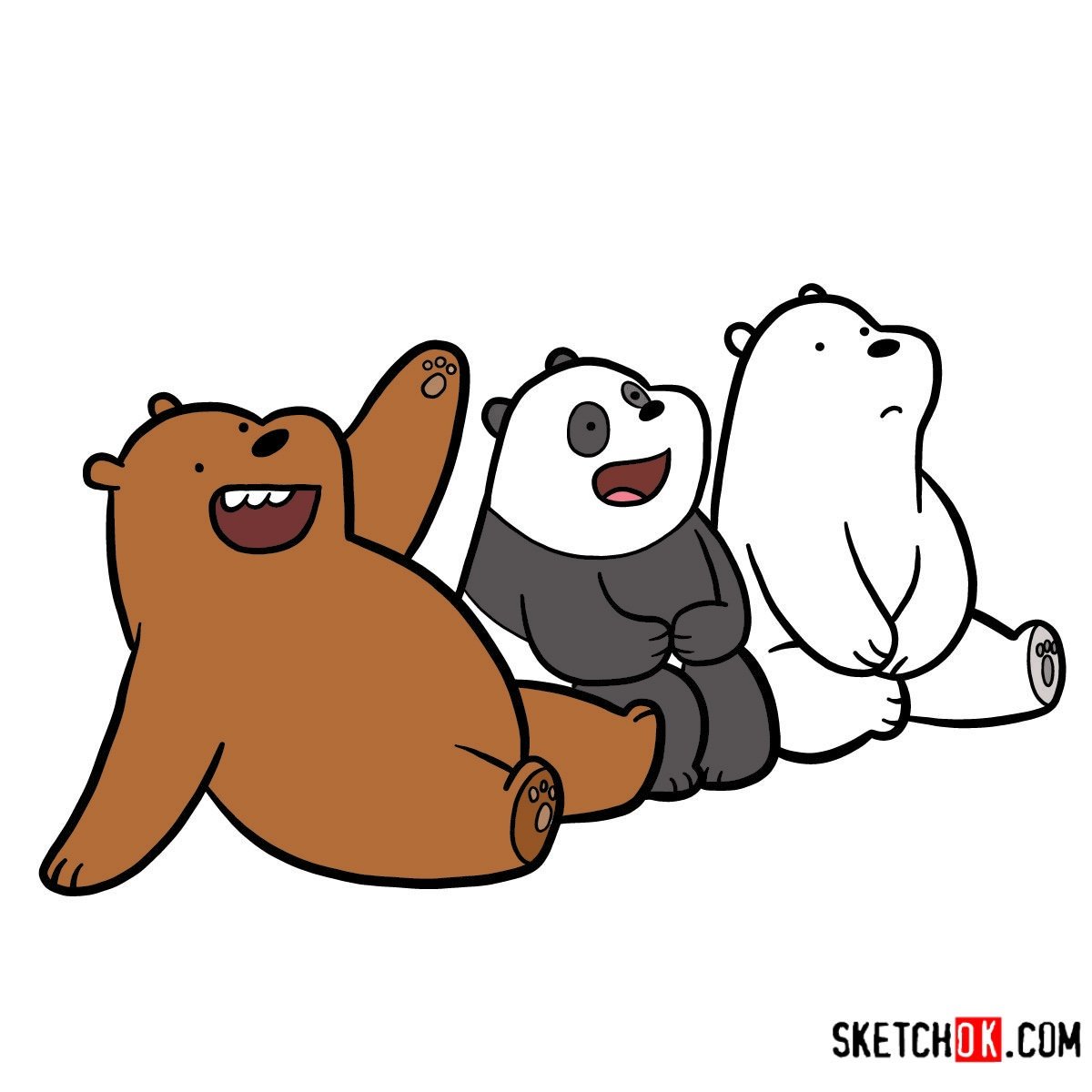 Drawing FAQs
How can I best depict Ice Bear's calm demeanor in the sketch?
For Ice Bear, focus on his eyes – a gentle, unwavering gaze. His posture is usually straight, reflecting his disciplined nature. Ensure that his facial features are evenly spaced and symmetrical to emphasize his composed persona.
Are there any specific tips for drawing the signature Bearstack?
When drawing the Bearstack, begin with the base (Ice Bear) ensuring he's the sturdiest. Place Panda in the middle with a slight lean for dynamism. Grizzly, being the most playful, can be sketched with a more relaxed posture atop. This alignment reflects their respective ages and personalities.
In Conclusion…
It's been a joy guiding you through the process of drawing our favorite bear trio. If you've loved this experience and wish to explore more such drawing adventures, don't hesitate to share this guide with your fellow art enthusiasts. Remember, every share counts in spreading the love for art!
If you appreciate my efforts and wish to support me further, consider making a donation. Every contribution allows me to prioritize tutorial topics suggested by you. To drop your invaluable suggestions or simply to support, visit Buy me a coffee. For more updates, feel free to follow on Facebook, Instagram, or Pinterest. Till next time, happy sketching!