The Peculiar Panda: Getting to Know Panda Bear
Beloved by many, Panda Bear is a key protagonist of We Bare Bears. Positioned as the middle brother, he is described as "the link that holds them all together." With a strong inclination towards Asian culture, technology, and the arts, Panda's personality is a blend of creativity, sensitivity, and a touch of drama. With distinct black and white fur, and eyes surrounded by unique black marks, Panda Bear stands out not only in appearance but also in character. If you're keen on learning how to draw Panda, this guide is perfect for you.
Just a short note: We also have guides for Grizz and Ice Bear.
Decoding the Guide: Understanding the Process
Before diving into the drawing process, it's essential to understand the guide's structure. The guide is categorized into 9 progressive steps. The initial phase is all about laying down the foundational sketch using gentle pencil strokes. Here's how you can decode the colors:
Red Color:

Represents the current step of drawing.

Black Color:

Indicates the lines drawn in the previous steps.

Grey Color:

Reflects the foundational sketch for proportions.
Upon completing the sketch, you have the option to ink it. However, remember to let the ink dry before erasing the pencil sketch to prevent smudging.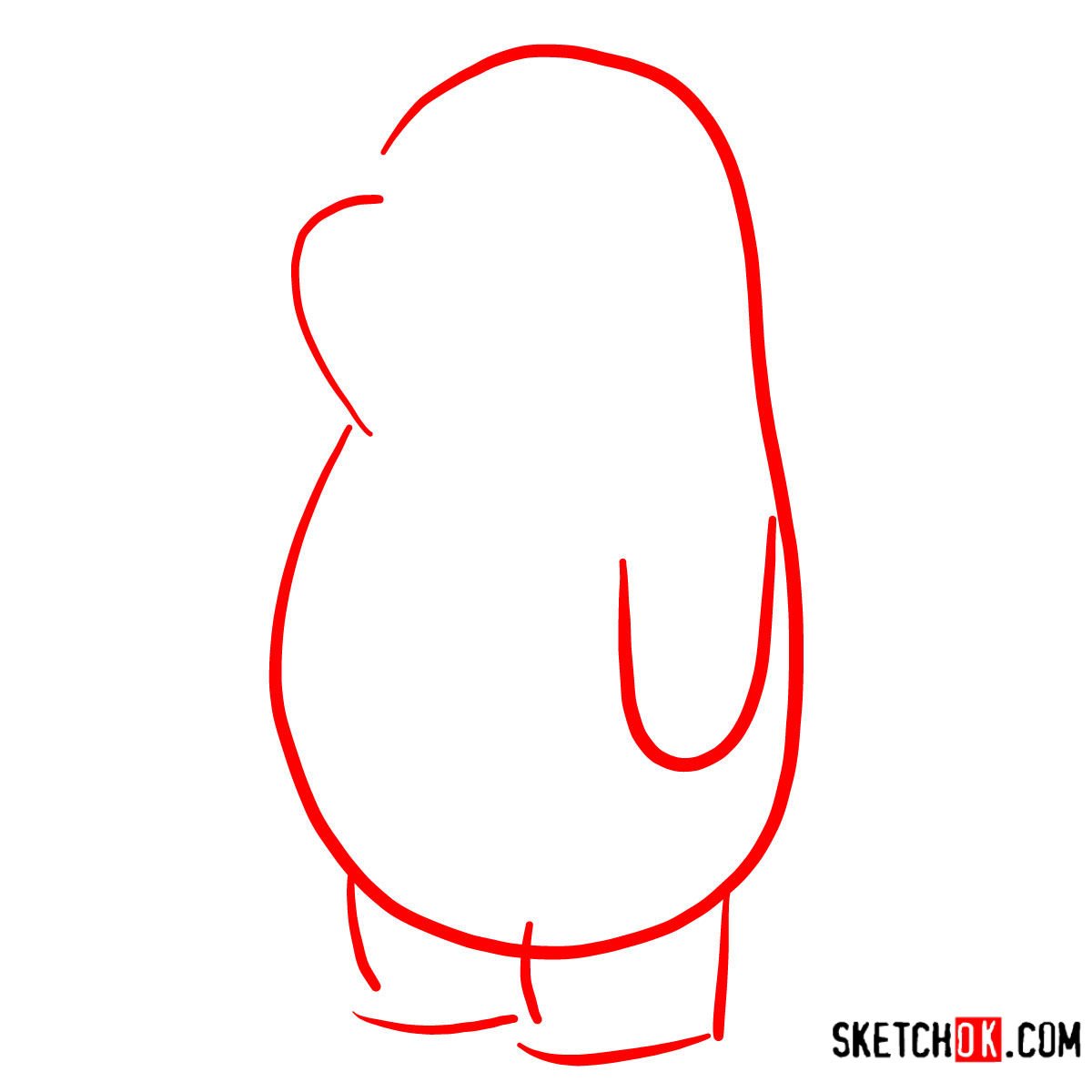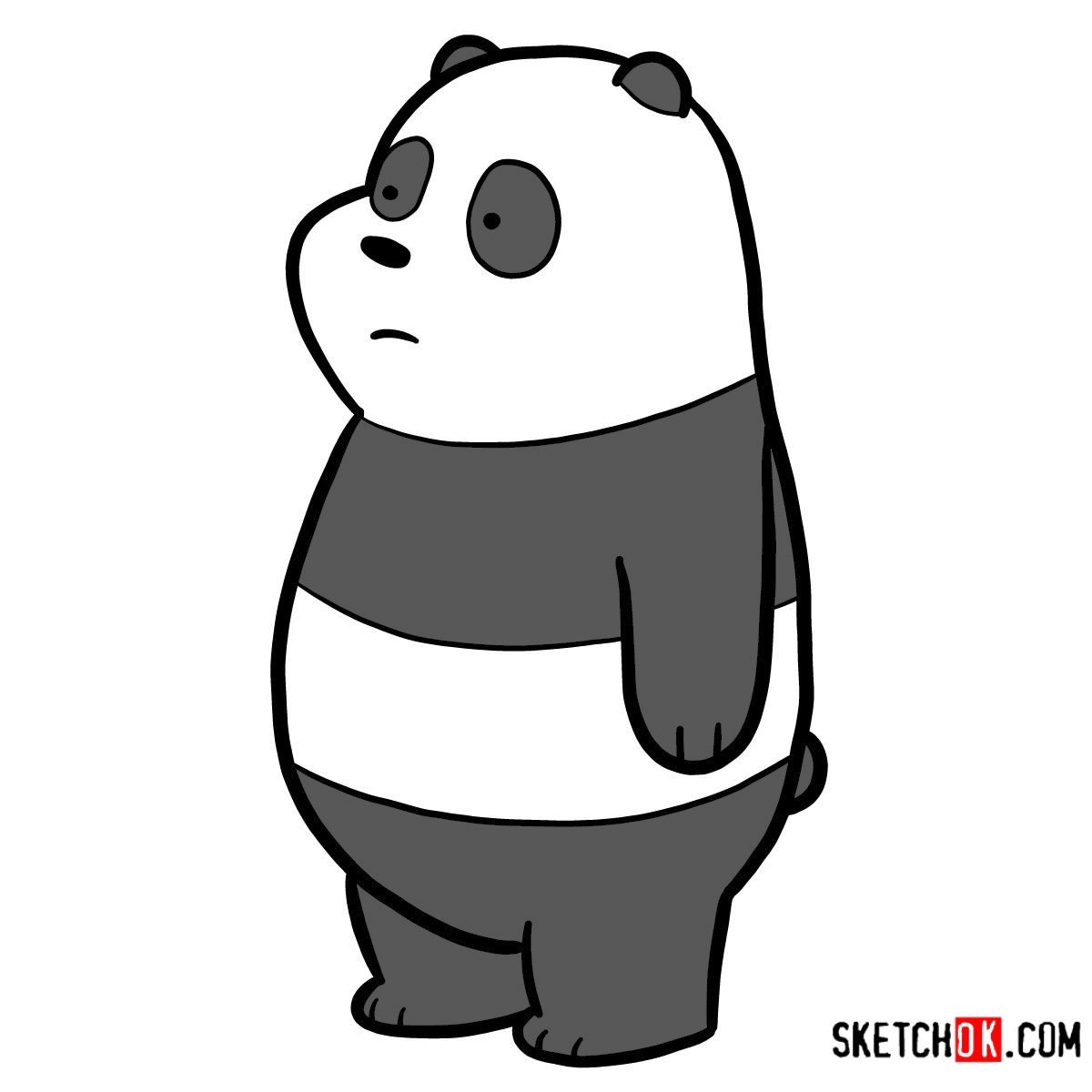 Frequently Asked Questions
What's the ideal technique for capturing Panda's unique eyes and "birthmark"?
For Panda's distinctive eyes, start by sketching a basic circular shape. The black fur around his eyes can be likened to a "birthmark." Ensure that this part is accentuated, capturing both its shape and size accurately. Refining these details will bring character and life to your sketch of Panda Bear.
How can I effectively depict Panda's shy and sensitive demeanor in the drawing?
Posture and facial expressions play a significant role. To depict Panda's shy nature, consider drawing him with slightly slouched shoulders and a downward gaze. A soft, neutral expression can encapsulate his sensitive side, bringing out his personality on paper.
How do I emphasize Panda's love for arts, anime, and technology?
Incorporating elements like a mobile phone, drawing tools, or anime posters in the background can hint at Panda's interests. Remember, sometimes it's the subtle background details that add depth to a character's story on canvas.
Concluding Strokes
Embarking on this journey of how to draw Panda Bear has hopefully been as enlightening as it has been enjoyable. As the artist behind SketchOk, your support means the world. If you found this guide valuable, please consider sharing the link with fellow art enthusiasts or on social media. And, if you're feeling generous and wish to support further, donations are always welcome. By contributing, you can even suggest topics for future tutorials, ensuring they get priority and come to life faster. Let's keep the art flowing!
Useful Links: