Ever wished you could draw Lola Bunny in one of her iconic basketball poses? Well, now you can! This tutorial brings you a step-by-step guide on how to draw Lola Bunny as she swoops through the air, basketball in hand, ready to make that winning shot.
Lola Bunny: An Athletic Diva
Lola Bunny, a standout character from Warner Bros.'s Looney Tunes, is no ordinary bunny. She's energetic, athletic, and the girlfriend of the legendary Bugs Bunny. In this drawing, we'll capture Lola in a dynamic basketball pose, leaping high with the ball in her hand. Though her original conception, Honey Bunny, was planned to feature in Space Jam, Lola eventually won out with her distinctive looks and spunky personality. Some key features to focus on when drawing Lola Bunny are:
Her long, floppy ears, each adorned with a matching rubber band, resembling a ponytail.
Her blonde bangs that fall across her forehead.
Her curvy figure, which sets her apart from other Looney Tunes characters.
Her athletic attire consisting of a cropped tank top and shorts.
Other characters from this Universe include: Sylvester and Tweety, Elmer Fudd, Tasmanian Devil, Daffy Duck.
Understanding the Guide
Our guide comprises of 14 steps that will help you sketch Lola Bunny in action. Let's talk about the color coding we use in our guide:
Red Color:

This represents the current step you should be focusing on.

Black Color:

Showcases the lines you have previously drawn.

Grey Color:

Indicates the basic sketch or the proportions sketch that provides a guideline for your drawing.
After completing the sketch, you can choose to ink your drawing for a neat, finished look. However, remember to wait until the ink dries completely before erasing the pencil lines to avoid smudging.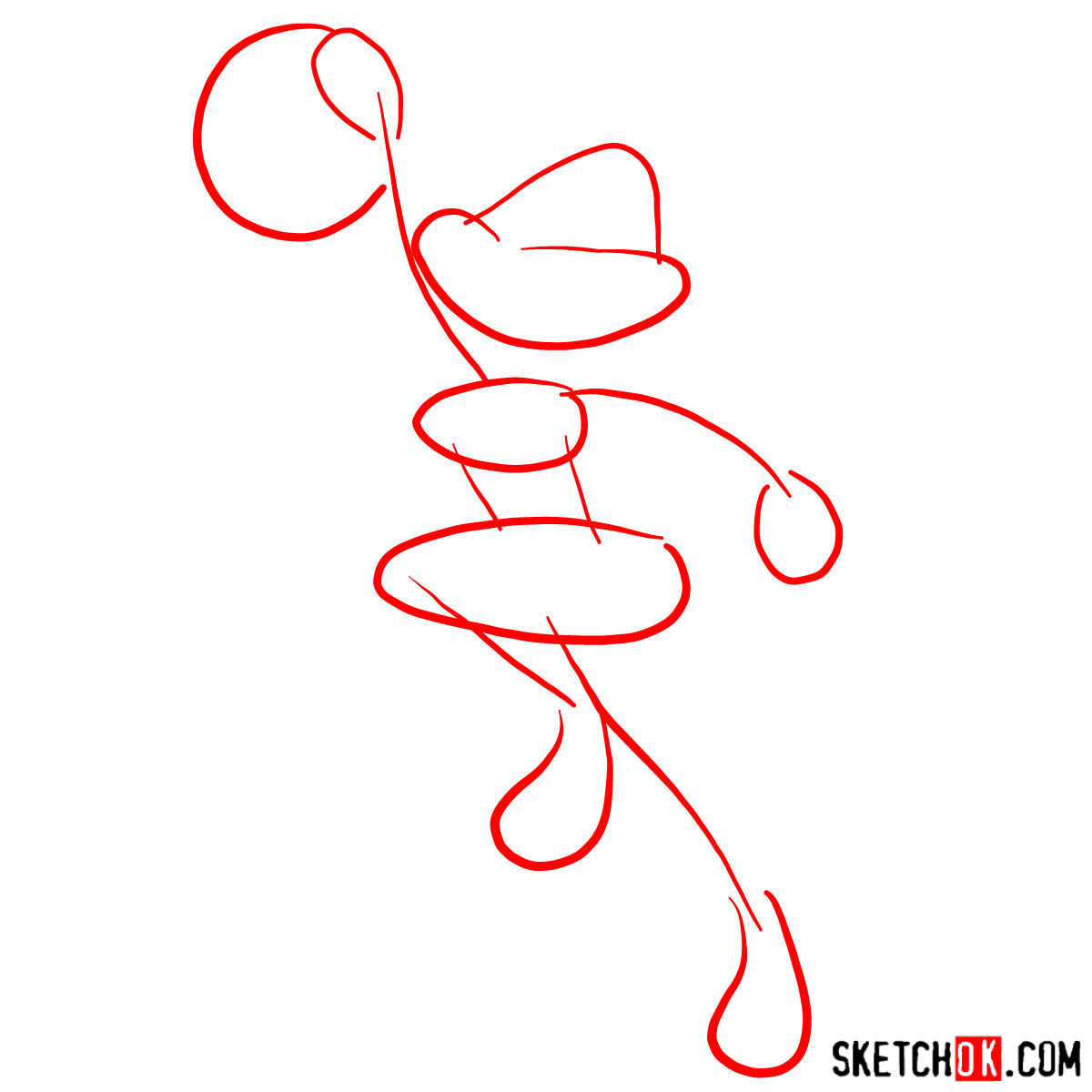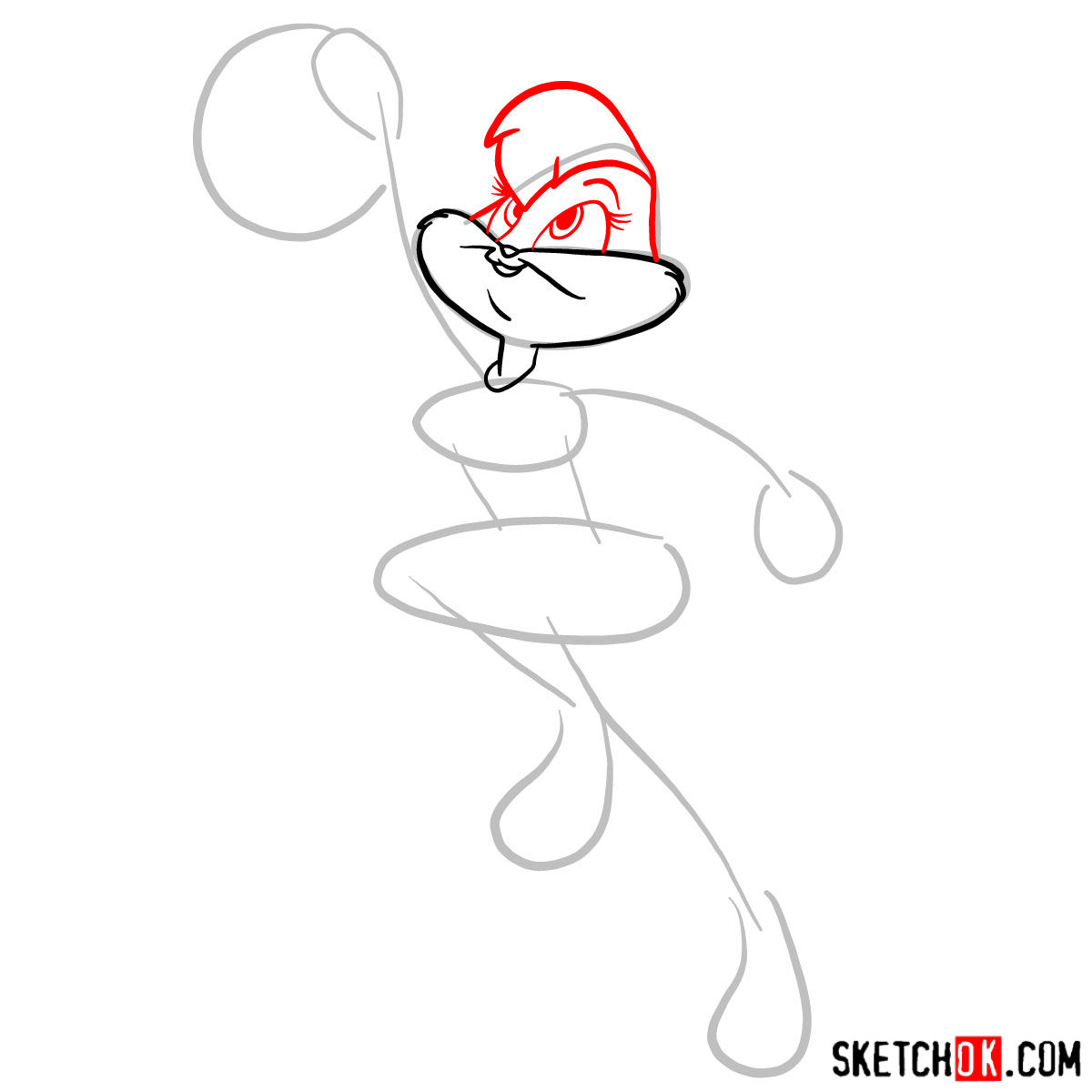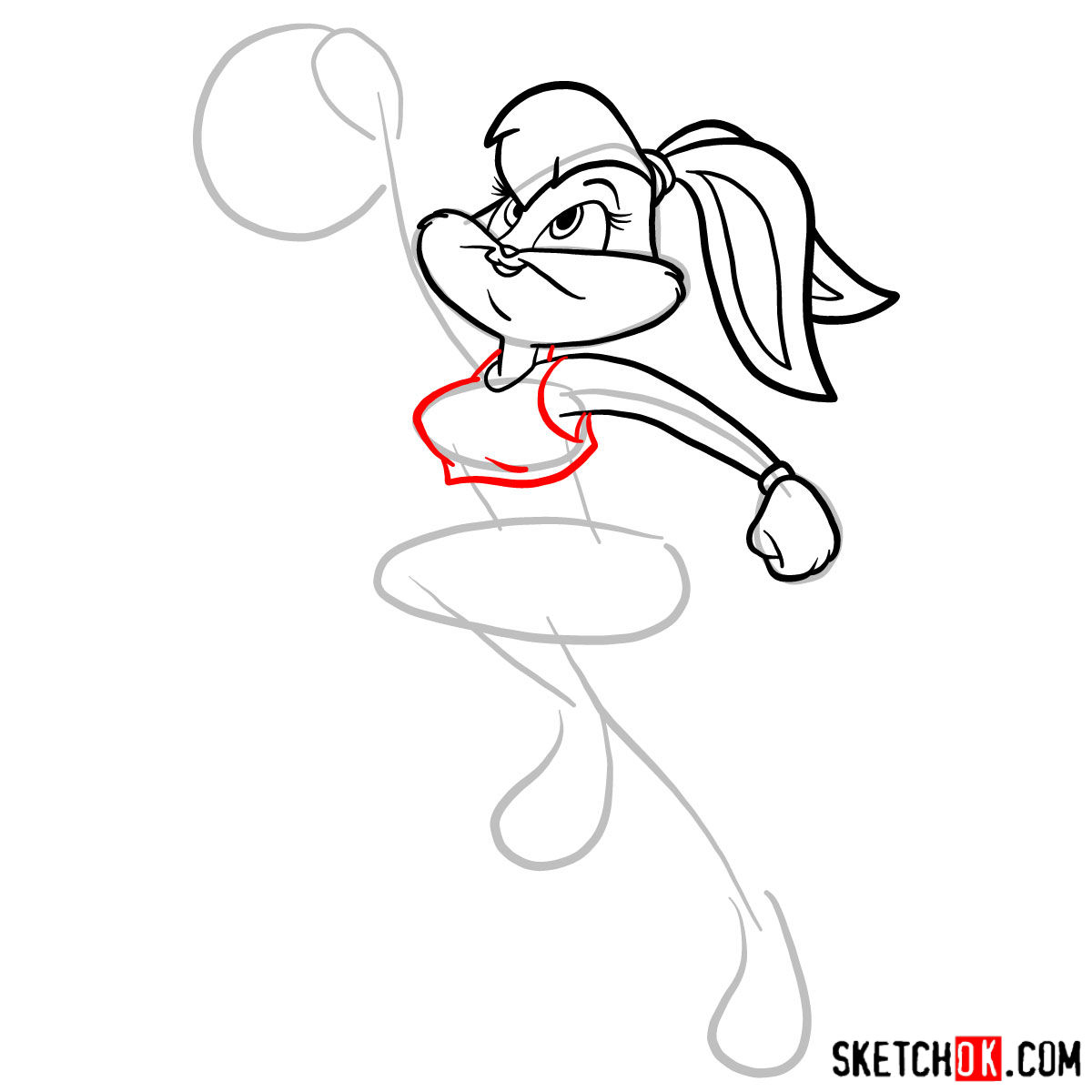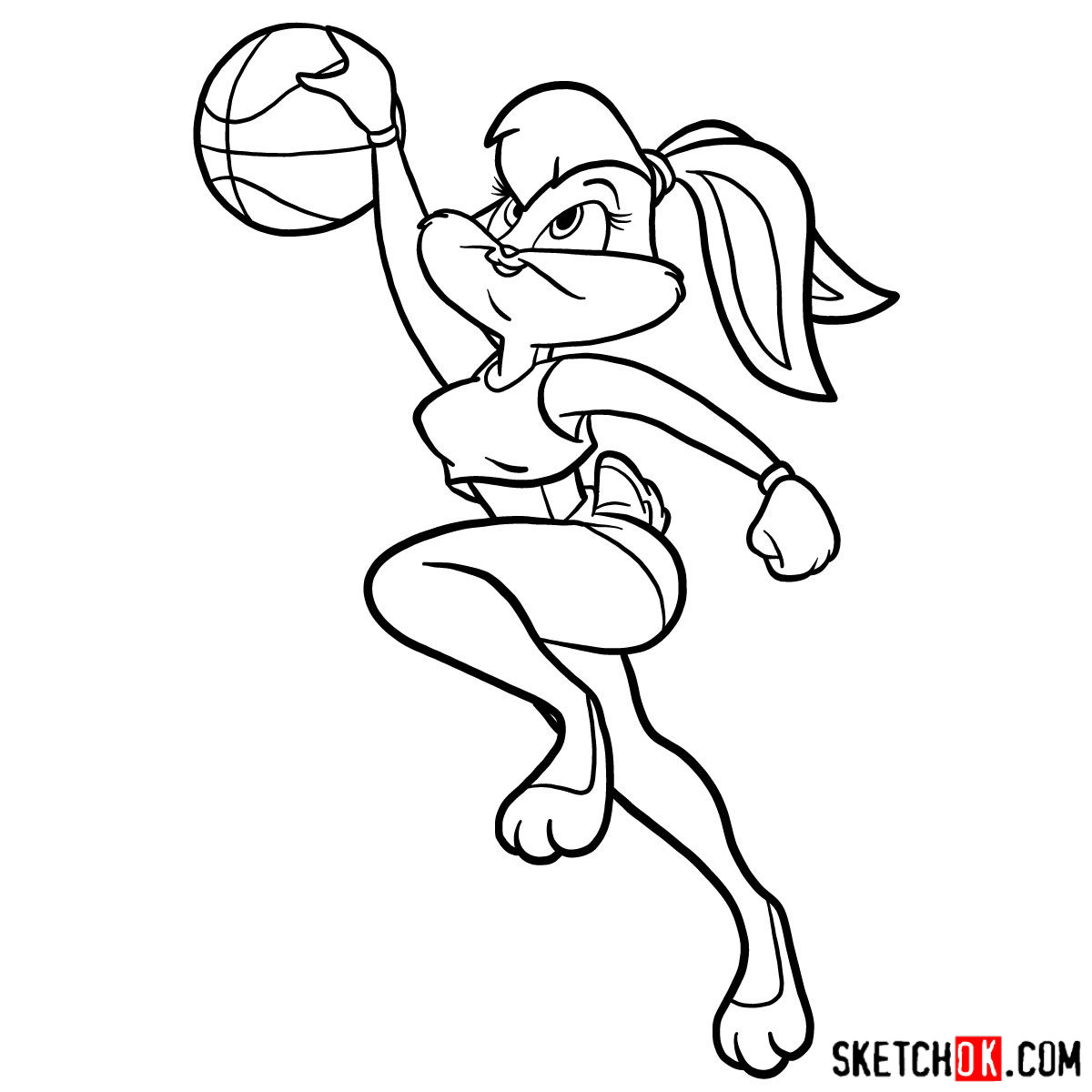 Frequently Asked Questions
What are some key features to remember while drawing Lola Bunny?
Remember to focus on her long ears with a matching rubber band, her blonde bangs, her curvy figure, and her athletic attire. This will help to capture Lola Bunny's distinctive persona in your drawing.
How should I ink my sketch?
Choose a fine tip pen or an inking pen. Start from top to bottom to avoid smudging, especially if you are right-handed. Trace over your pencil lines carefully, then wait for the ink to dry before erasing the pencil sketch.
Why should I wait for the ink to dry before erasing the pencil sketch?
If you try to erase the pencil lines before the ink has dried, it can smudge your drawing and create a messy appearance. It's always best to wait a bit to ensure a clean, crisp outcome.
Wrapping Up
Before you leave, please consider supporting the SketchOk project. Your donations will help us to keep creating free drawing guides for everyone. The funds go towards maintaining our website and ensuring that we continue to inspire budding artists around the globe.
You can show your support by donating here. Additionally, we encourage you to share the guide with others or anywhere on the web to spread the word. Remember, every bit helps! You can also follow us on our social media channels to stay updated on our latest guides and tutorials: Facebook, Instagram, and Pinterest.
Happy drawing and remember, with practice, you'll only get better at drawing Lola Bunny and other characters you love!