Many of us are familiar with the pop culture phenomenon of Pinky and the Brain, the genetically enhanced laboratory mice with a relentless ambition for world domination. In the realm of drawing and sketching, portraying these beloved characters can be a fun yet challenging task. Whether you're an aspiring artist or a seasoned veteran, our step-by-step guide on how to draw Pinky and the Brain will help bring these animated legends to life on your sketchpad.
Characters' Appearance and Focus Points
Pinky and the Brain, despite their genetic enhancements, maintain the basic shape and structure of mice, albeit with distinct character traits that distinguish them from each other. Here are some key features to remember:
Brain: He is characterized by his large and wide head, housing his abnormally large brain. His tail is angular and bent, which he often uses to pick the lock of their cage door. His self-centered demeanor is reflected in his snarky deadpan voice. Don't forget his short stature, crooked tail, and pink sclerae.
Pinky: Pinky's appearance contrasts with Brain's. He has a straight tail, blue sclerae, severe overbite, and is taller than the Brain. His hyperactivity is perfectly encapsulated in his high-pitched Cockney accent. He seems to be always cheerfully oblivious to Brain's plans, making him a foil to Brain's more calculated demeanor.
The other mouse characters like Minnie Mouse, Mickey, Jerry or Jaq and Gus could also be sketched alongside to make the drawing more dynamic.
About The Drawing Guide
Our guide, comprised of 17 steps, ensures that each line, curve, and detail of Pinky and the Brain are captured with precision. Here's what the color-coding means:
Red Color:

The lines you should be drawing in the current step.

Grey Color:

This signifies the basic structure or the rough sketch you've drawn in the initial steps.

Black Color:

The lines that you have drawn in the previous steps. These will form the primary outline of the characters.
The first step will focused on drafting a basic sketch. Remember to use light strokes for this. After completing your sketch, you may choose to ink it. Inking gives the drawing a bold and polished look. However, ensure that the ink dries before you erase the pencil lines to avoid smudging the drawing.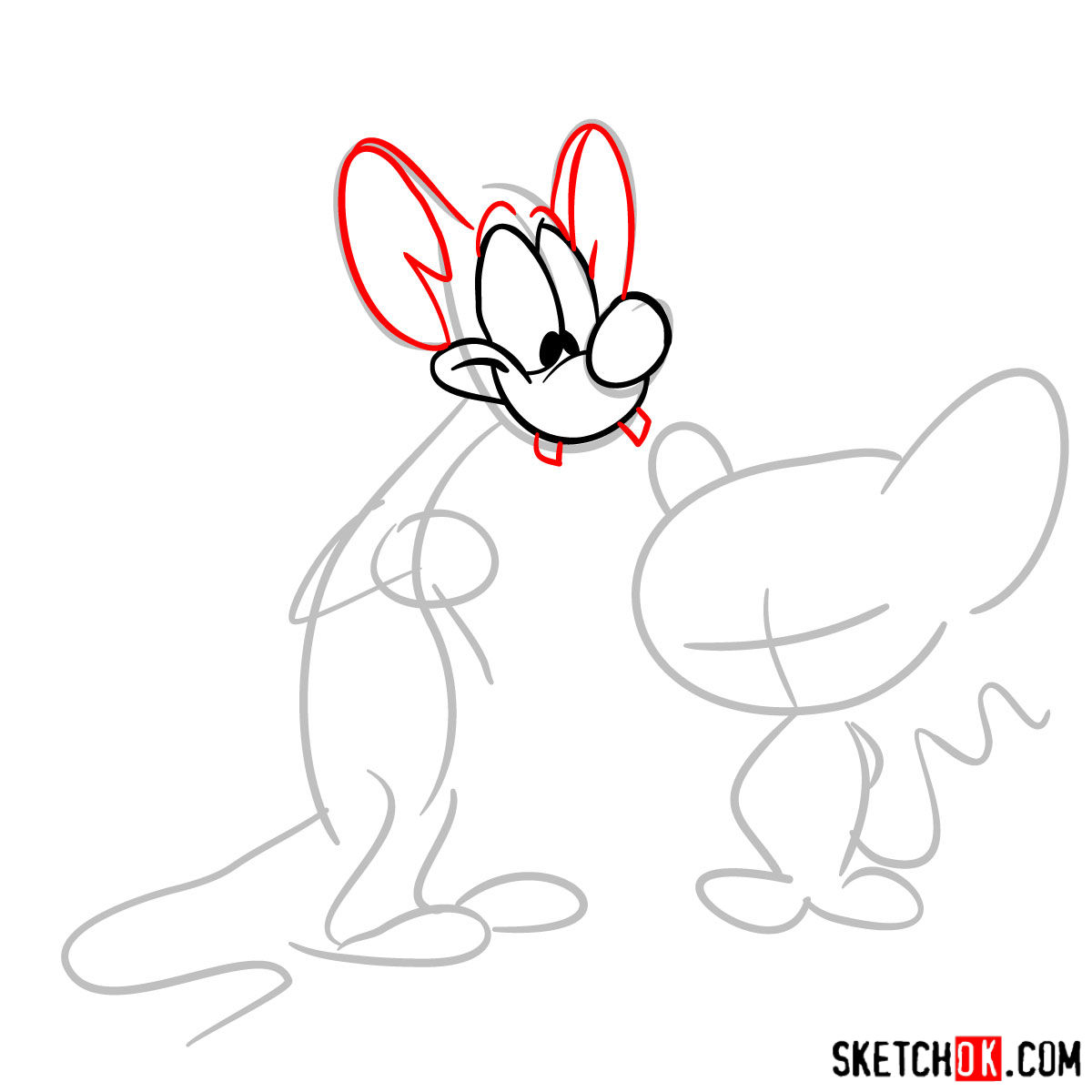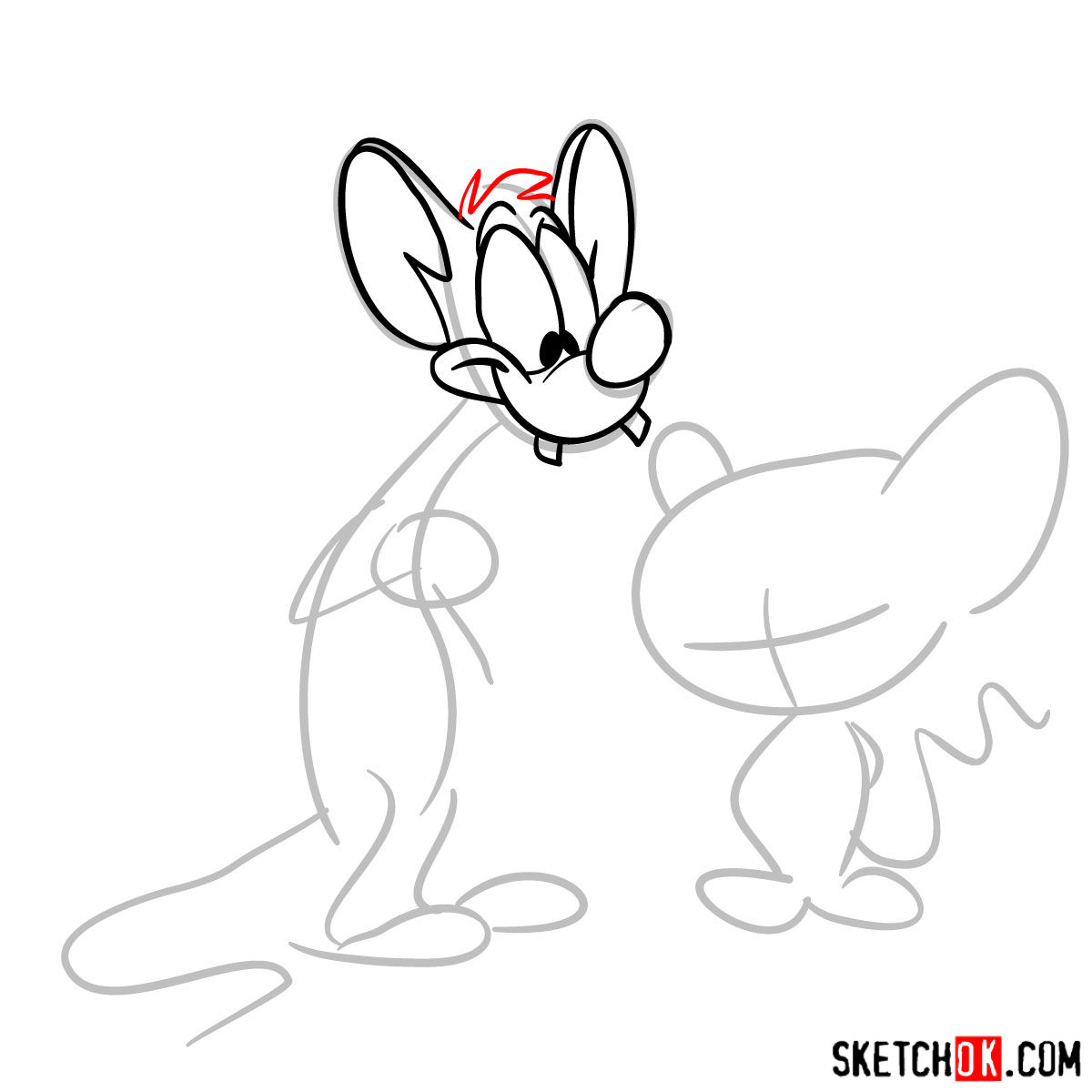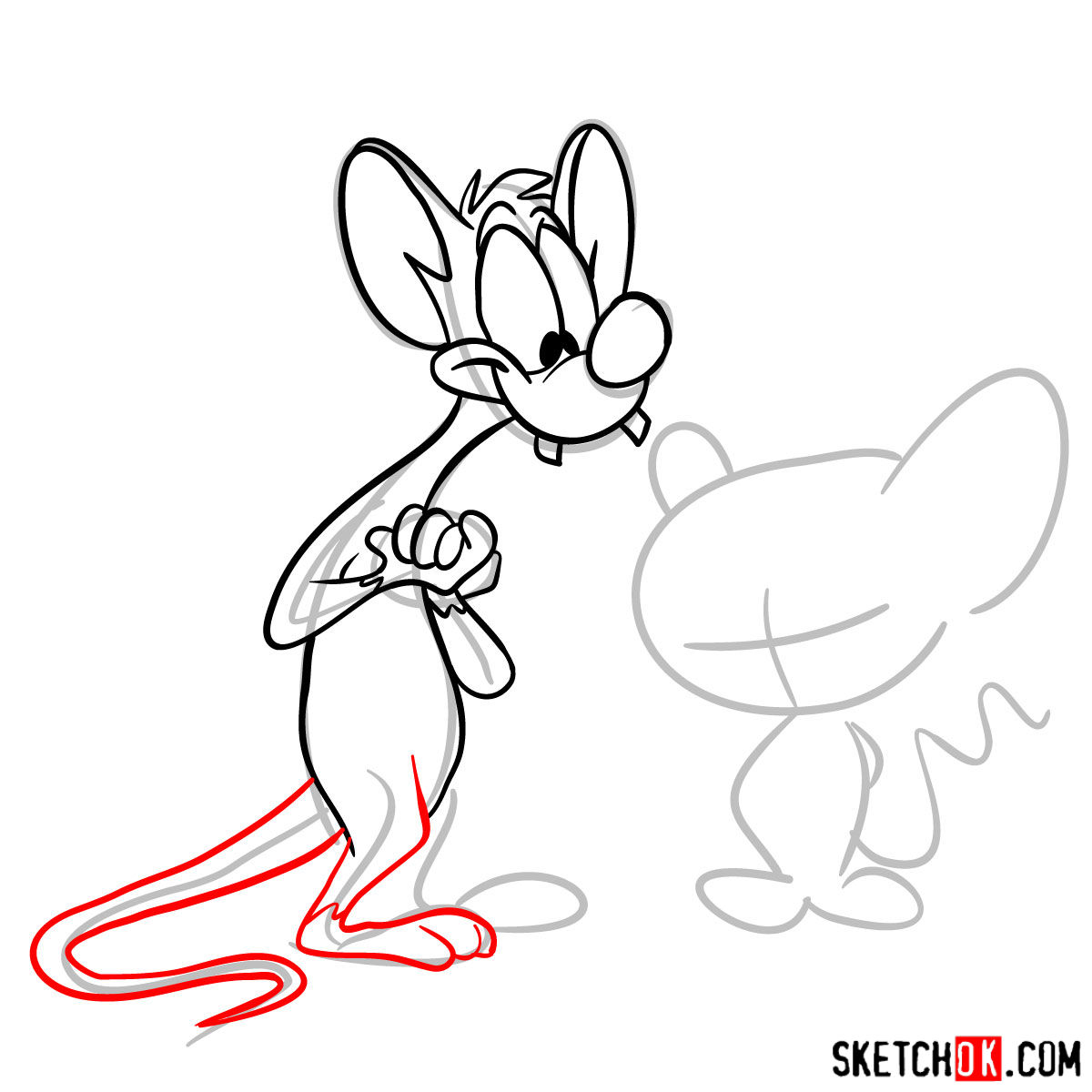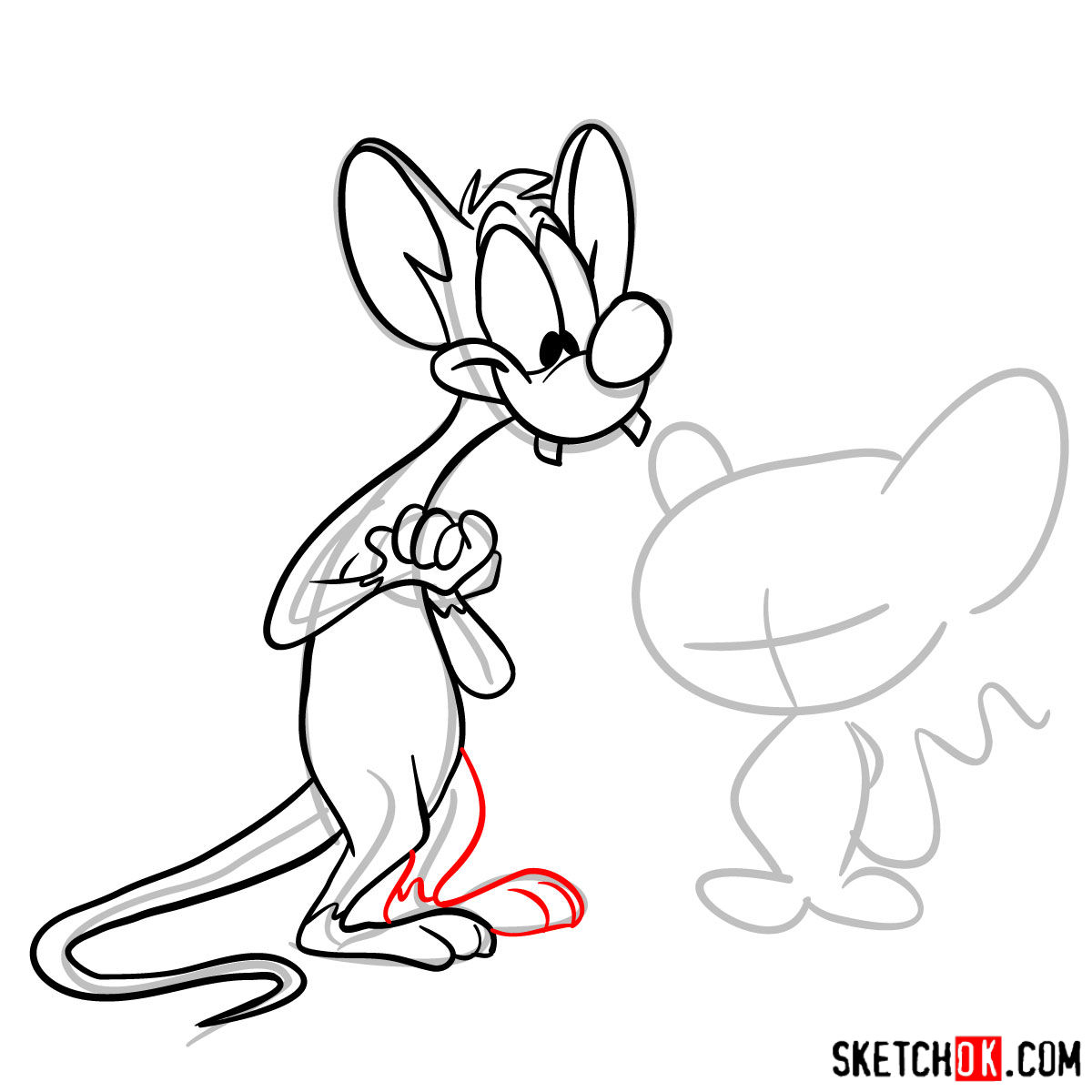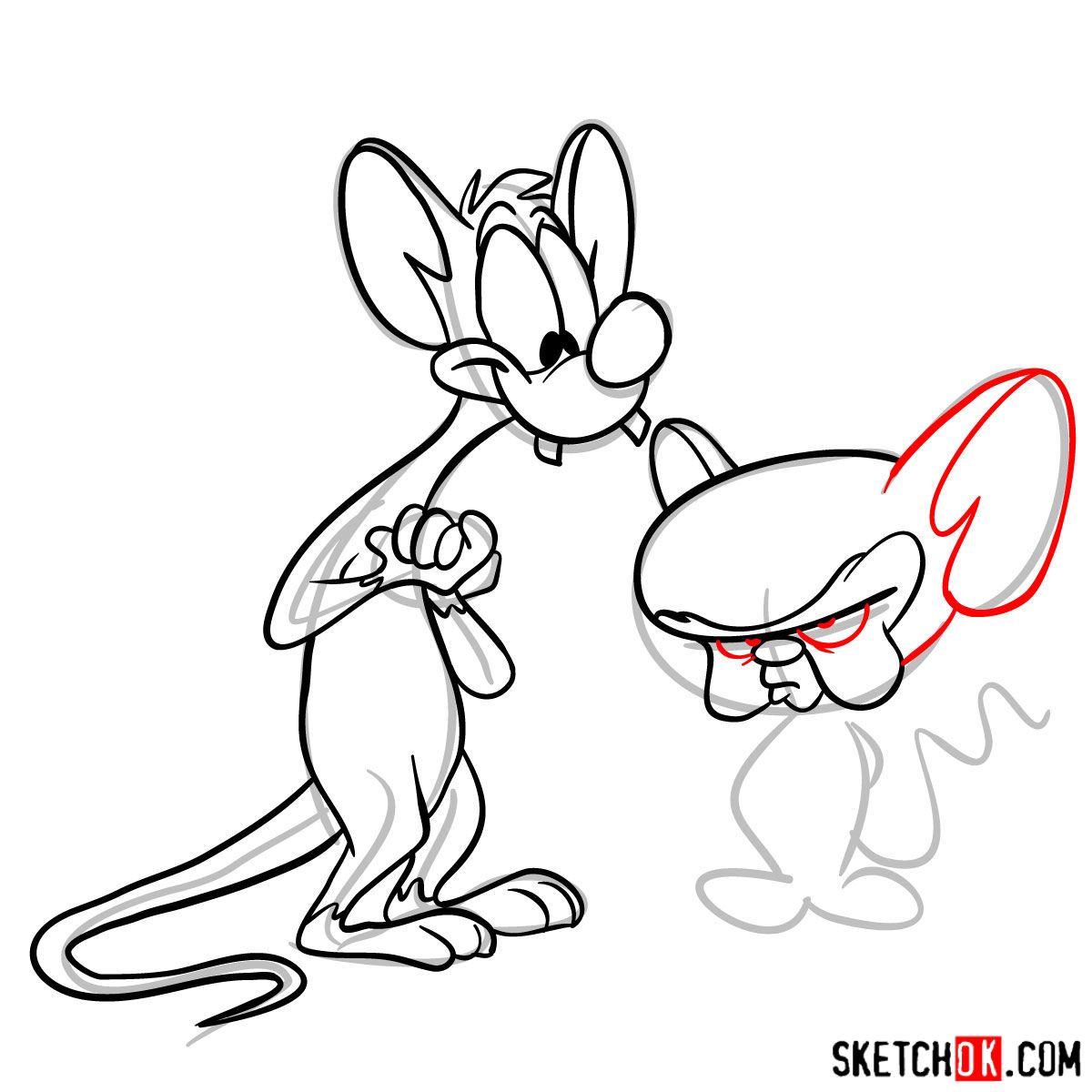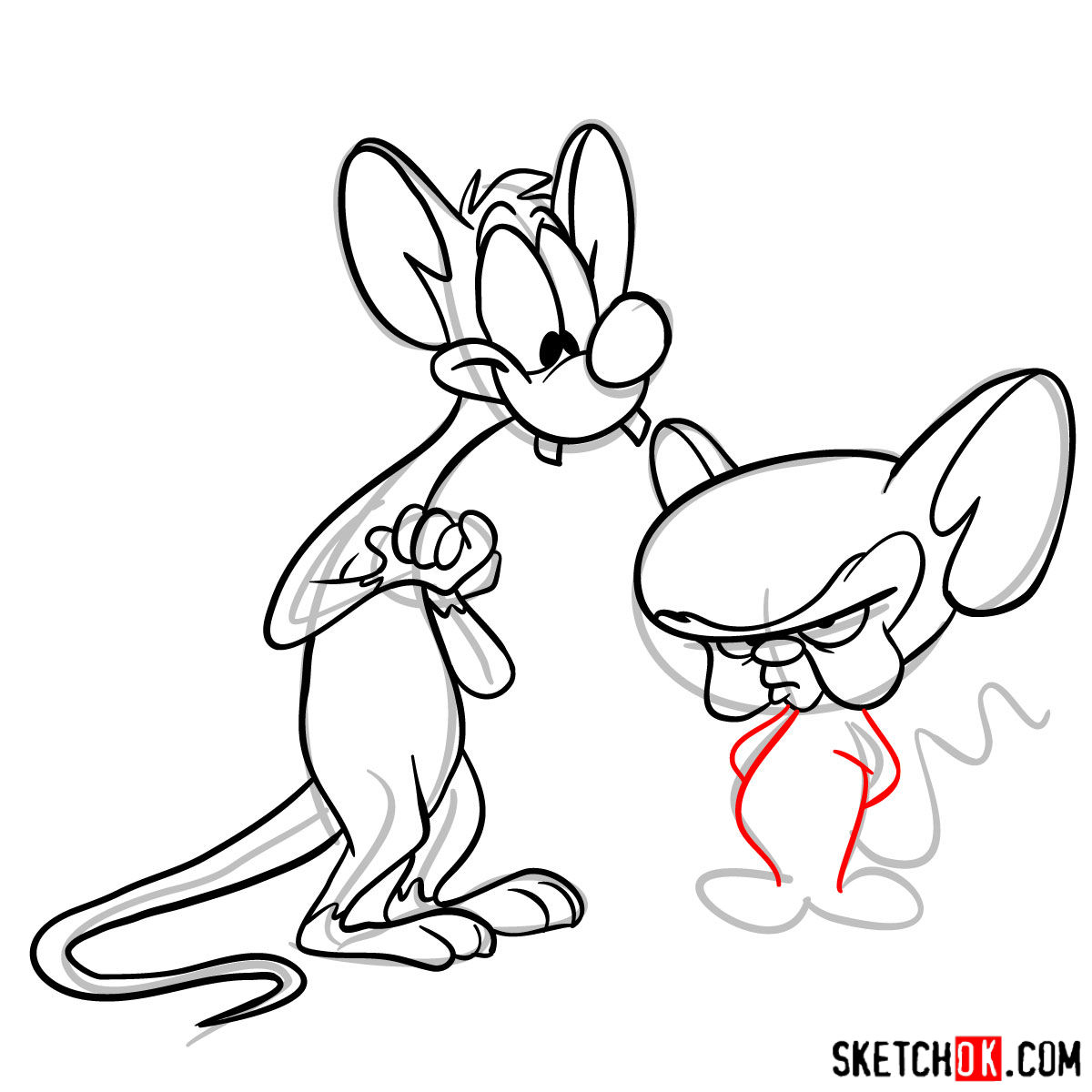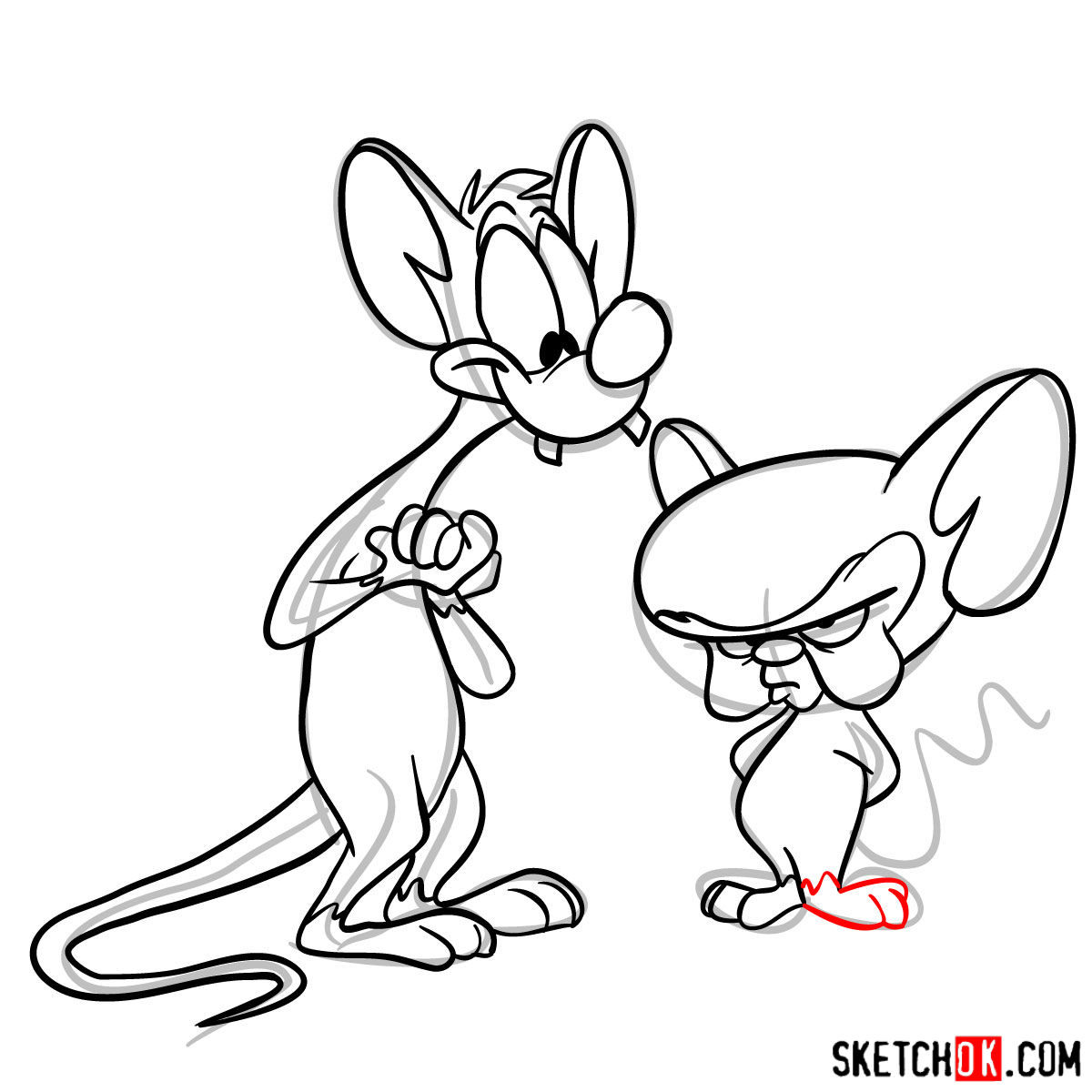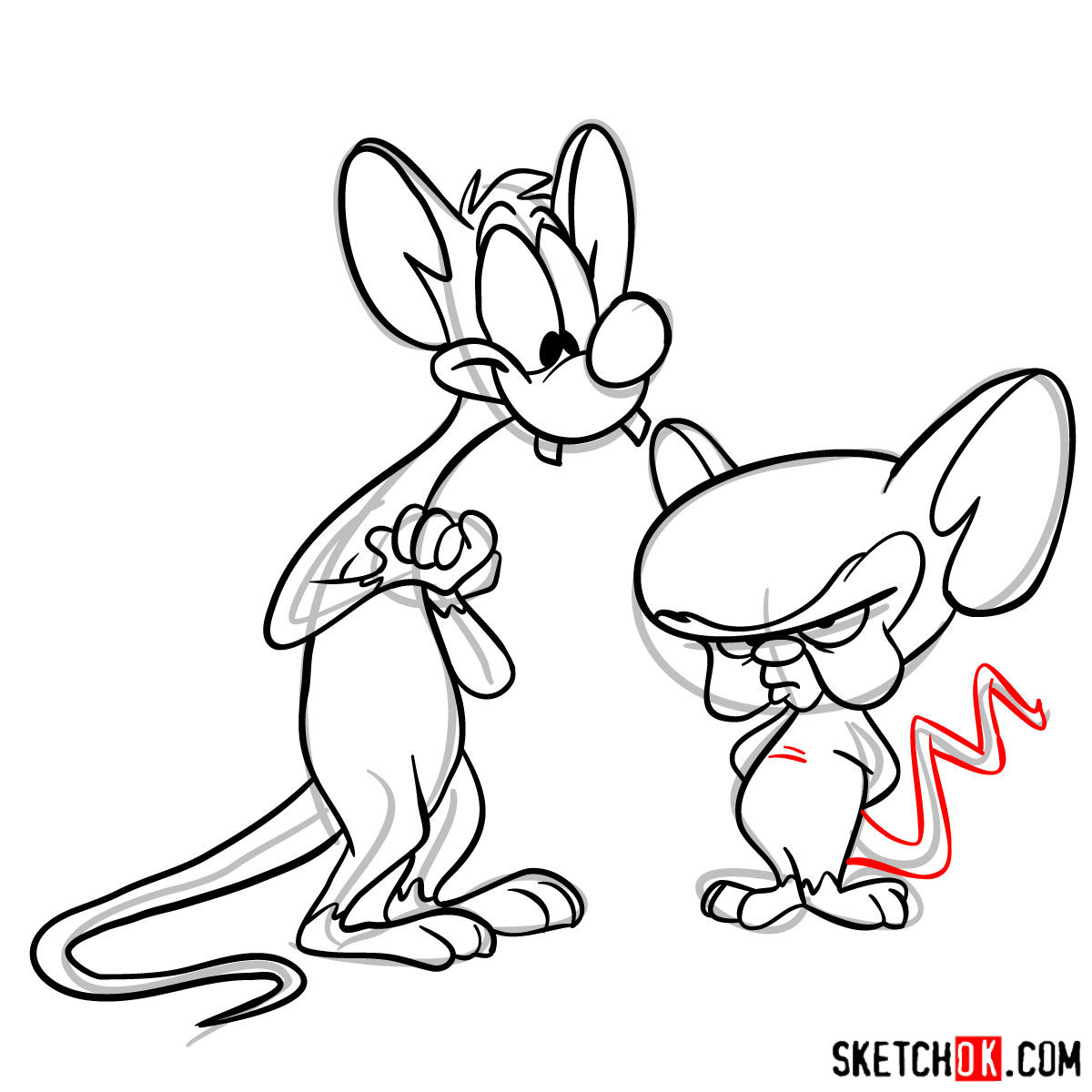 Frequently Asked Questions
A Sketchy Conclusion
Art is an expression of imagination, and drawing characters like Pinky and the Brain can be an exciting journey. We hope this guide has sparked your creativity and bolstered your sketching skills.
As we strive to create free drawing guides for everyone, we appreciate your support. If you find our guides helpful, please consider making a donation. Your contributions help keep the SketchOk project alive and kicking, enabling us to deliver quality content regularly.