Leonardo, the distinguished leader of the Teenage Mutant Ninja Turtles from the 2003 TV series, stands as an icon of honor, sensitivity, and leadership. With our comprehensive guide, we will explore how to draw this character in his full glory, delving into the intricacies of his appearance and personality.
Leonardo's Appearance and Drawing Focus Points
Physical Attributes: Muscular, stocky, and with a distinctive forest green skin tone.
Signature Bandana: Leonardo sports a blue ninja bandana, which can be an exciting focus point when sketching.
Expressions: Leonardo's mature, serious demeanor contrasted with occasional bursts of emotion offers a variety of facial expressions to capture.
If you've successfully sketched Leonardo, why not add his brothers to the scene? Raphael with his contrasting temperament or the tech-savvy Donatello would make great additions to your drawing portfolio.
About This Guide
In this step-by-step tutorial, spanning 15 phases, we'll be concentrating exclusively on sketching. Here's a quick primer on our guide's color-coding:
Red Color:

Denotes the current step of the drawing process.

Black Color:

Highlights the previously drawn lines.

Grey Color:

Indicates the foundational sketch, typically drawn with lighter strokes for proportionality.
The initial step of this guide focuses on creating this foundational sketch. Once you reach the end, you have the choice to ink your sketch. Remember, it's pivotal to allow the ink to dry thoroughly before attempting to erase the pencil marks to ensure your artwork remains smudge-free.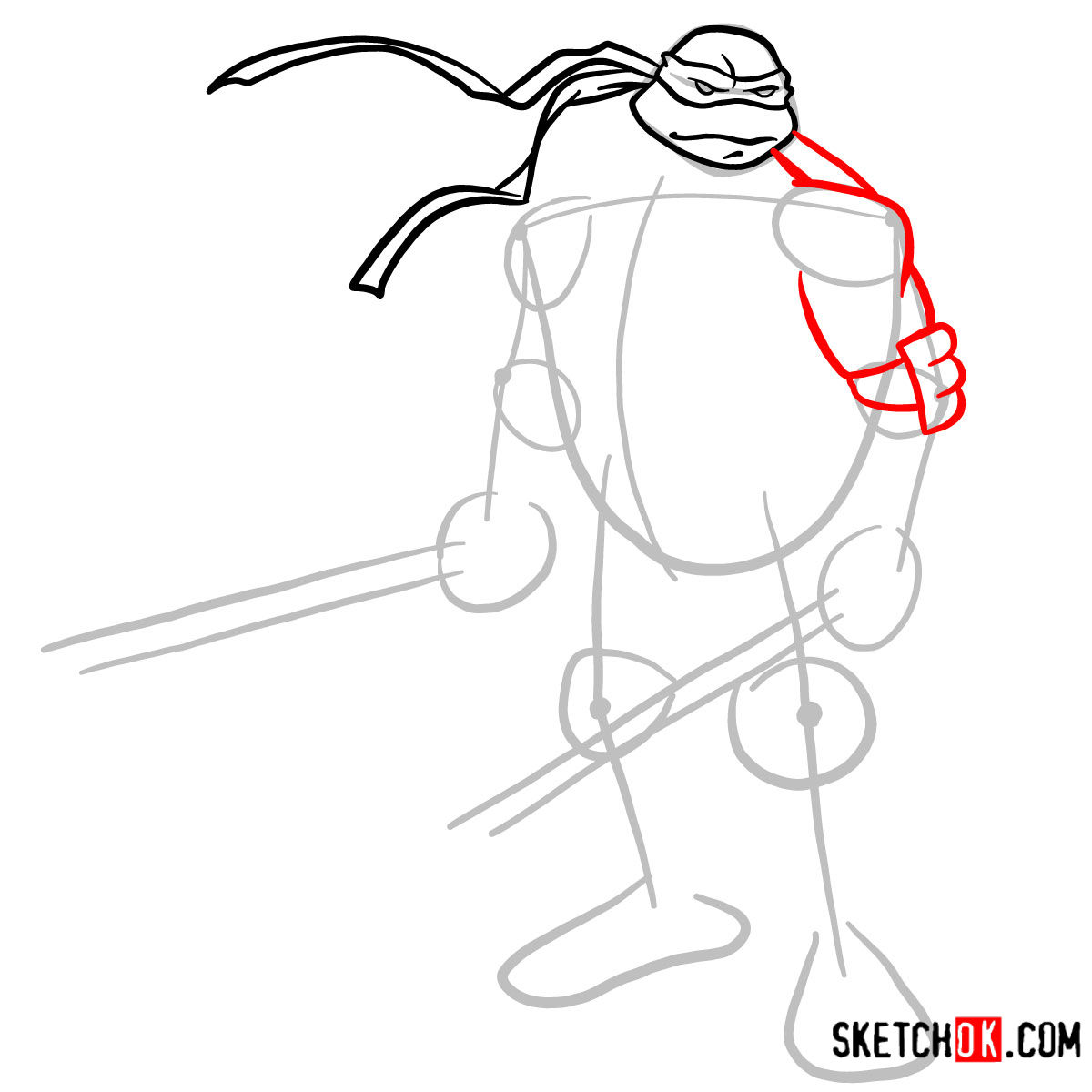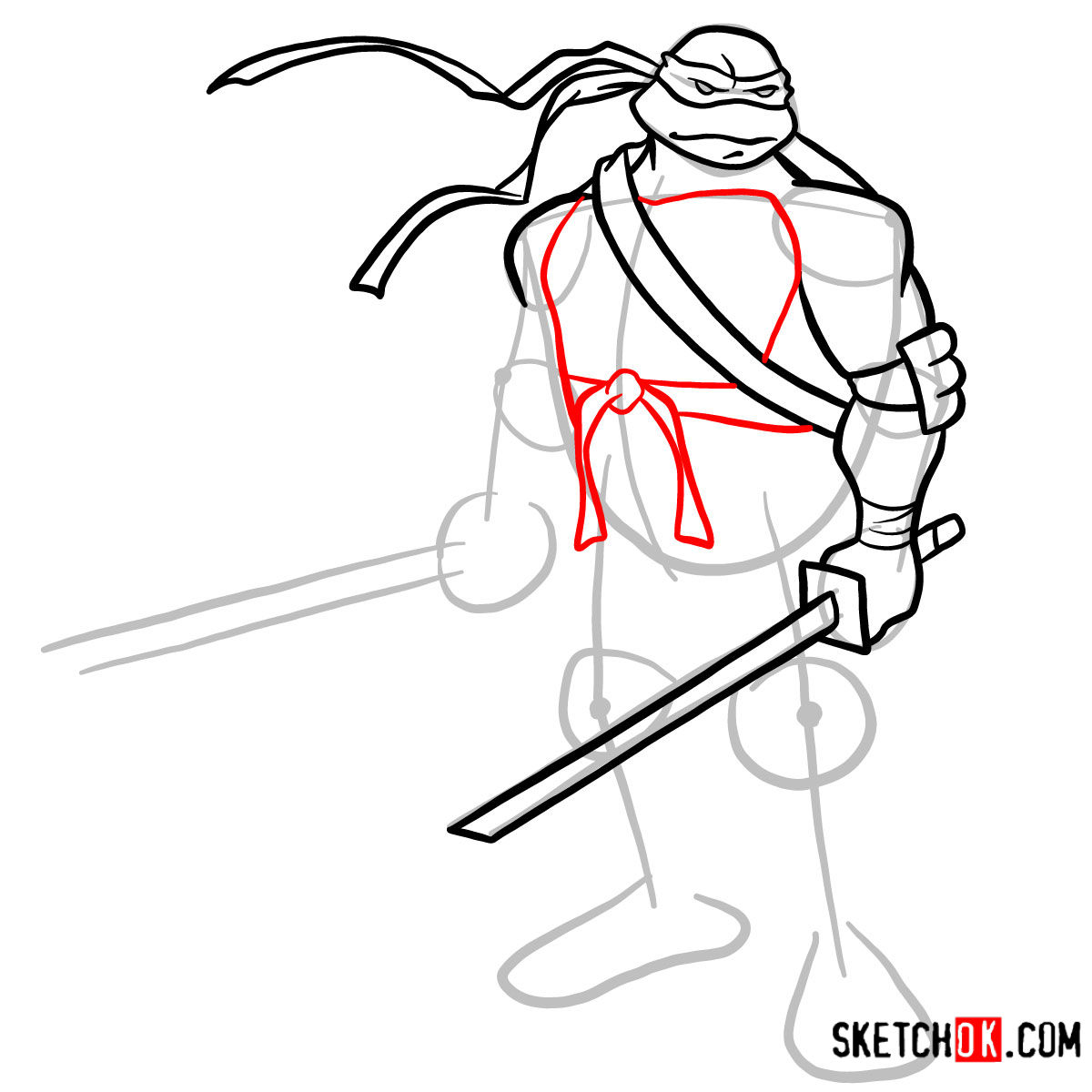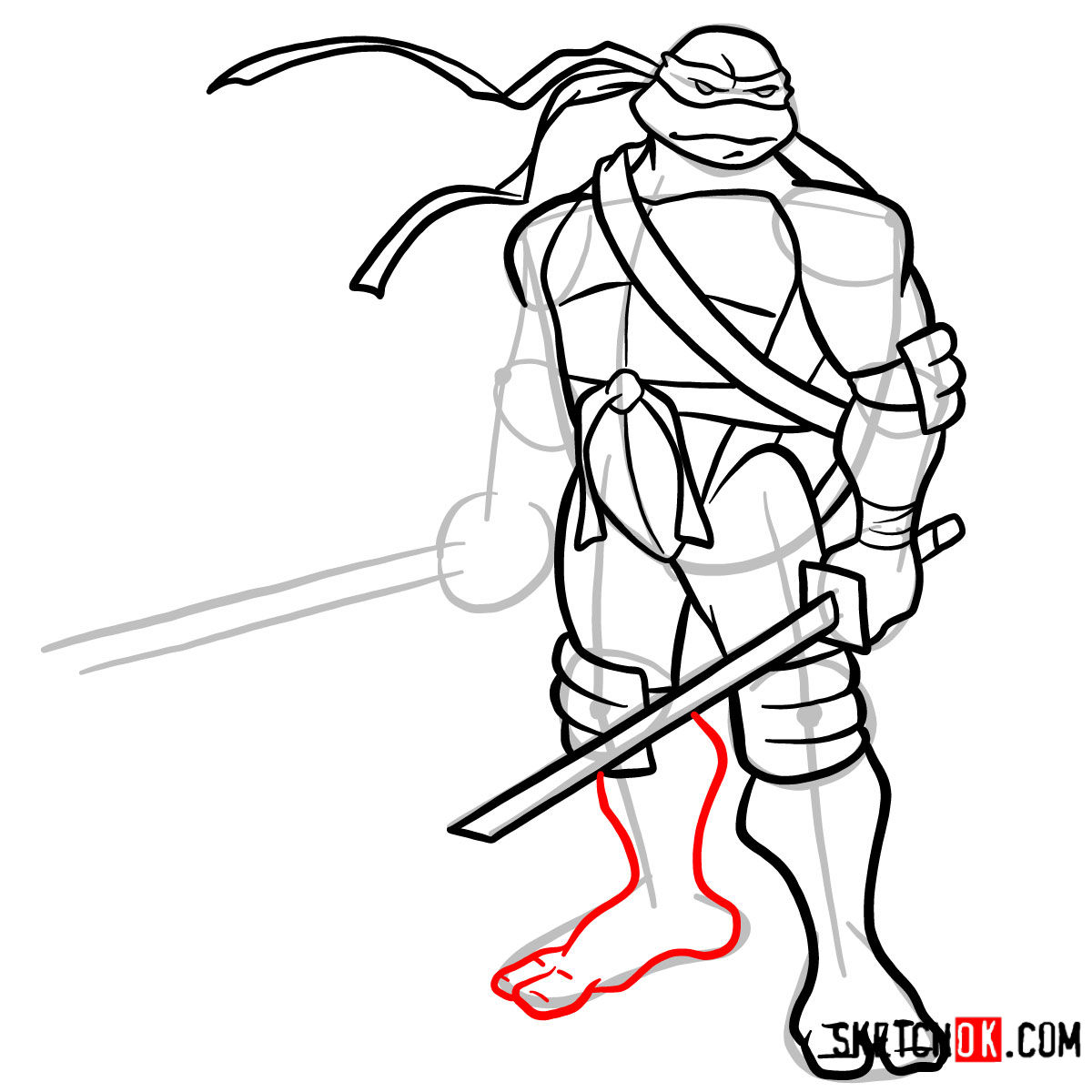 Thank you for accompanying me on this artistic journey in learning how to draw Leonardo from 2003 TMNT. Your support drives this endeavor. If you've found value in this guide, consider donating. Donations not only fuel future tutorials, but they also give you the power to suggest future drawing topics, placing them at the forefront. Feel free to share your Leonardo sketches or connect with us on Facebook, Instagram and Pinterest. Here's to many more drawing adventures together!