If you're enchanted by the mesmerizing world of Disney Fairies and have ever wished to learn ho to draw the sassy, fast-flying Vidia, you're in the right place! Drawing, like flying, requires patience, practice, and a sprinkle of fairy dust. Let's get started on capturing the essence of Vidia, the fairy once known as Tinker Bell's rival, onto your canvas.
Character Insights: Delving into Vidia's World
Vidia's Essence: Known for her sarcasm, Vidia showcases a complex persona that ranges from being sly and vindictive to having a heart that shines in the right moments.
Phrases & Mannerisms: Vidia's choice of sugary phrases like "darling" and "dear" might sound sweet, but they're often delivered with a touch of condescension.
Friends & Foes: While she began as a rival to Tinker Bell, their adventures together forged a bond of friendship. However, the playful tension with Rosetta during the Pixie Hollow Games is worth noting for your sketches.
Physical Traits: Vidia boasts a slender frame adorned with a high ponytail, clear wings, and a unique choice of dark attire that sets her apart in Pixie Hollow.
Decoding the Sketch Guide
Before we delve into the actual drawing, it's essential to understand the guide's color-coded structure:
Red Color:

Indicates the current step in your drawing journey.

Black Color:

Represents lines you've drawn in prior steps.

Grey Color:

Showcases the initial sketch, acting as the basic foundation for your drawing.
This 14-step guide is crafted meticulously, with the first step focusing on forming a basic sketch. Once you reach the end, feel free to ink your masterpiece. Remember, always allow the ink to dry before gently erasing the underlying pencil marks to reveal a crisp and clean drawing.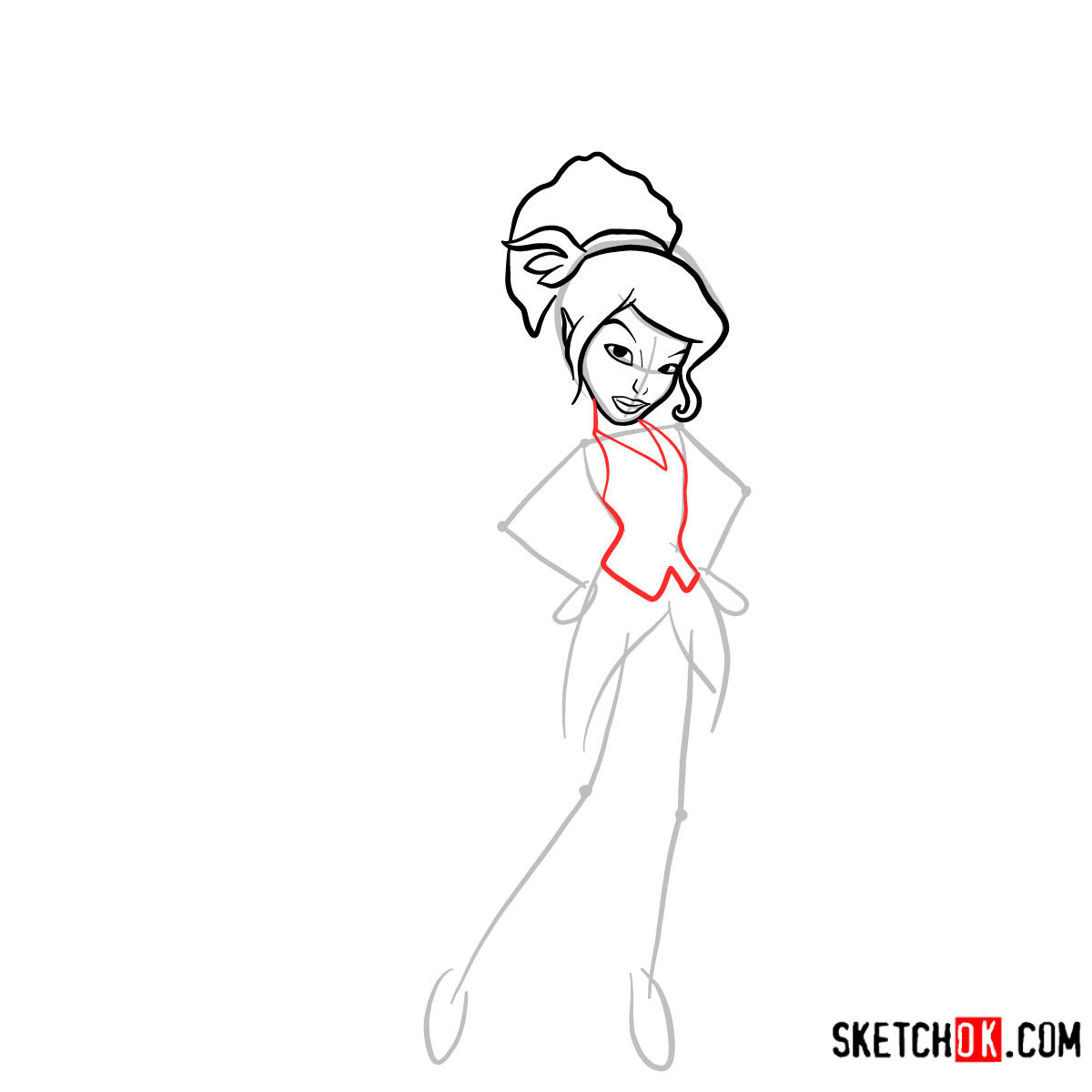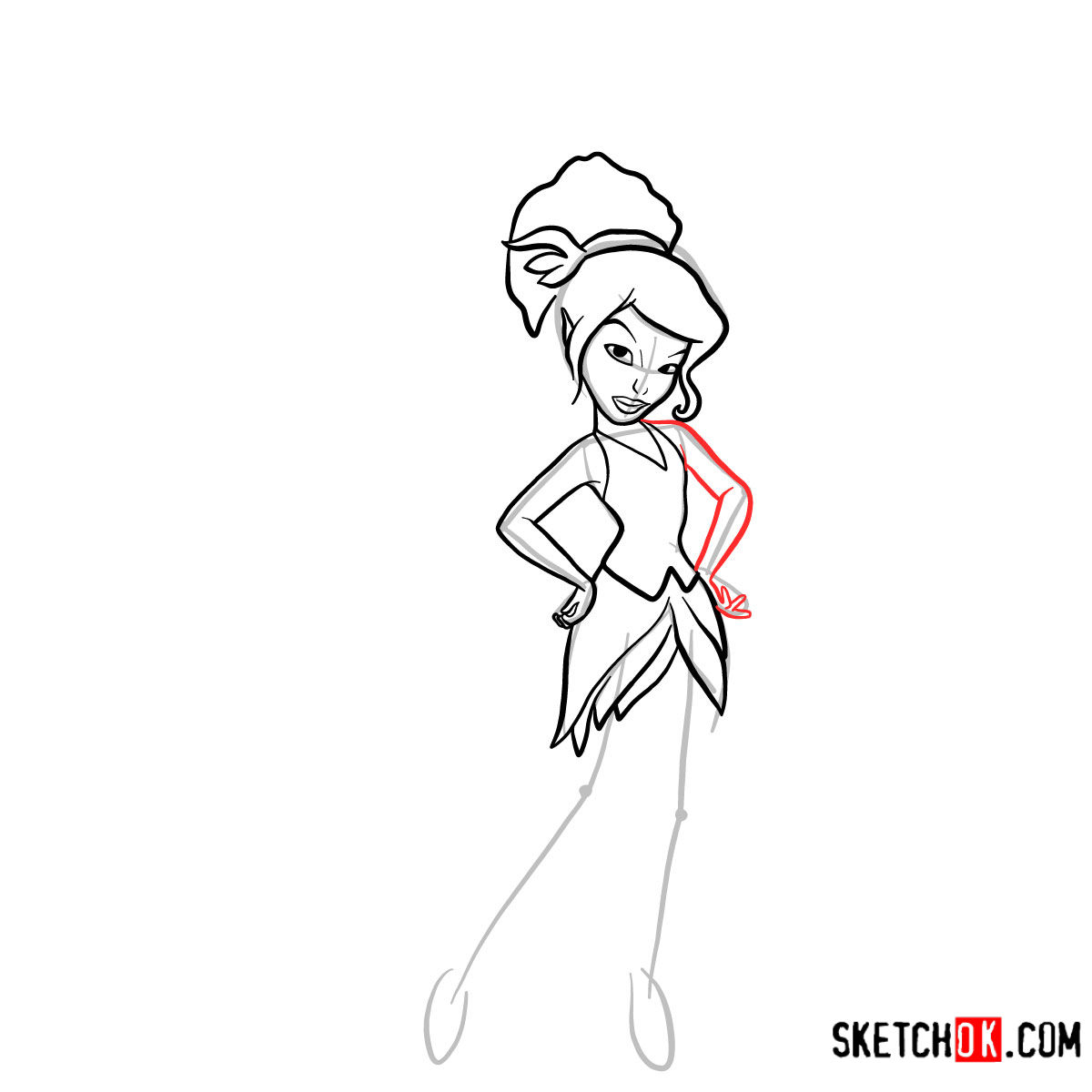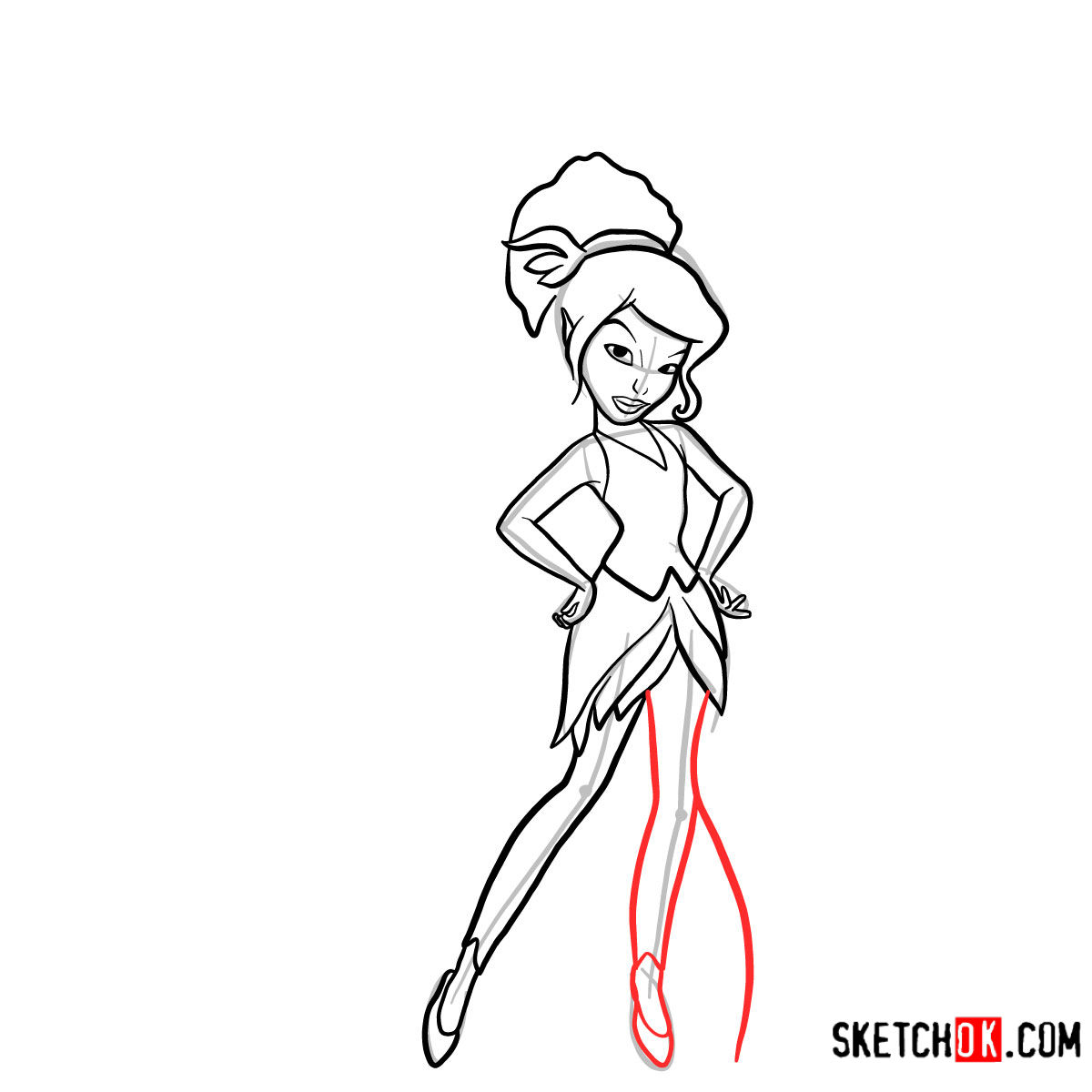 Thank you for joining us on this artistic journey! If you found this guide on how to draw Vidia helpful, consider supporting our initiative. By donating, you help us craft more such free drawing tutorials, while also allowing you to suggest ideas for future guides. Share the tutorial with fellow artists, friends, and on social media to spread the love for art. Don't forget to follow us on Instagram, Pinterest, and Facebook for more updates.
Support & Share: Donate