Dive into the world of SpongeBob SquarePants and embark on a journey of artistic discovery. Learn how to draw the mysterious and menacing figure of The Flying Dutchman, the haunting ghost of Bikini Bottom. With our guide, even a beginner can bring this character to life on paper!
Character Blueprint: Understanding The Flying Dutchman
Ghostly Aura: A green glow surrounds him, emphasizing his supernatural nature.
Intense Eyes: His yellow eyes with black irises are a focal point and give him a fierce look.
Distinct Features: A scraggly beard, droopy nose, pirate hat with a chunk missing, and ghostly tail add character and depth.
Expression: His West Country pirate accent and slight lisp bring out his character's personality, but his facial expressions tell his story visually.
If you're feeling adventurous, consider adding other iconic characters from SpongeBob SquarePants like SpongeBob himself or even Squidward to accompany The Flying Dutchman in your masterpiece!
Navigating the Drawing Guide
Our guide has been meticulously crafted into 10 steps to ensure clarity and ease of understanding. Let's decode the colors:
Red Color:

Represents the current drawing step.

Black Color:

Showcases the lines you've previously drawn.

Grey Color:

Highlights the foundational sketch and proportion guidelines.
The first step is vital. It's about sketching the basic structure using light strokes to capture The Flying Dutchman's proportions. As you progress and near the end, you might consider inking your sketch. Ensure you wait for the ink to dry before gently erasing the underlying pencil sketch to maintain the clarity and beauty of your artwork.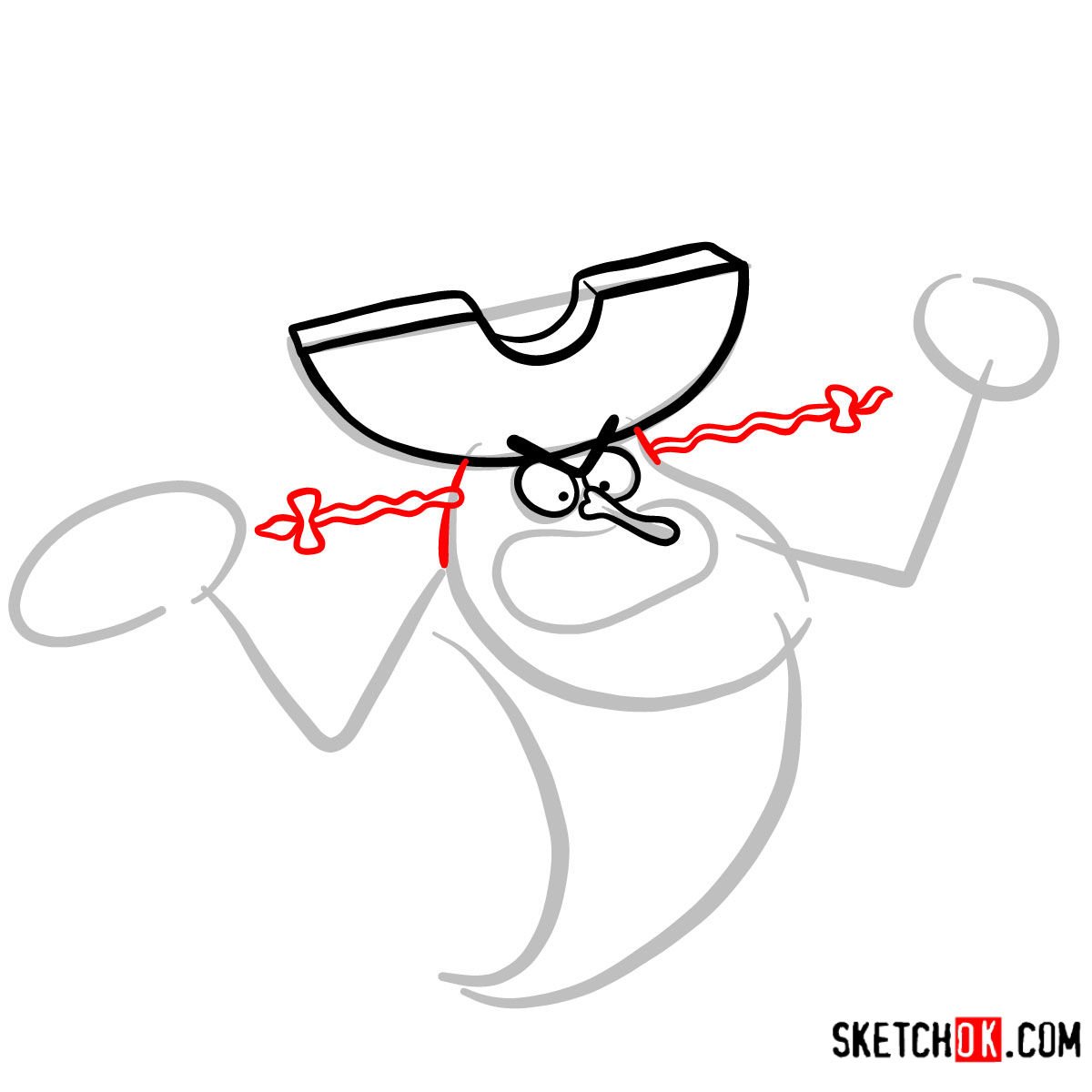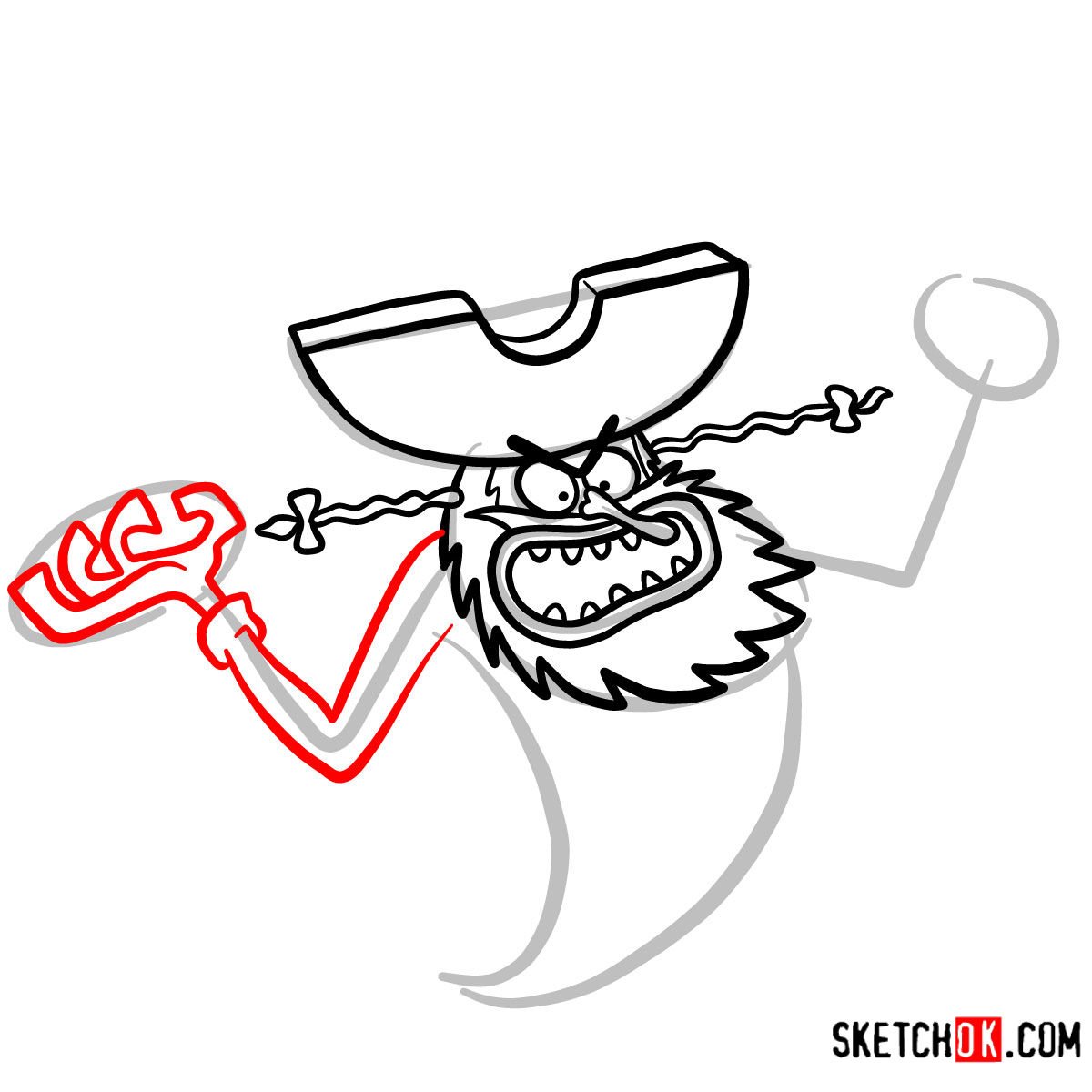 Concluding Your Artistic Voyage
Bringing The Flying Dutchman to life through your sketches is not just about learning how to draw; it's about capturing the essence of a character loved by many. If you found value in this guide, consider sharing it with others. Your support keeps our project thriving.
Understanding the importance of our initiative, by donating, you're not just contributing financially. You're getting an opportunity to suggest new tutorials, ensuring that we can continue creating free drawing guides for everyone. Find us and share your sketches on our Facebook, Instagram, and Pinterest. Don't forget to donate if you can!