SpongeBob SquarePants, the gleeful sea sponge from Bikini Bottom, has been delighting fans for decades. Whether he's cooking Krabby Patties or chasing jellyfish, SpongeBob's antics never fail to entertain. In this tutorial, we'll explore how to draw SpongeBob as he embarks on one of his joyful sprints, fists raised and a broad smile on his face.
Character's Essence and Key Features
Shape: SpongeBob's iconic rectangular physique, characterized by a soft trapezoidal form.
Expression: A cheerful, wide-mouthed grin showcasing his prominent buck teeth.
Stance: As he runs, his clenched fists are held high, capturing his excitement.
Details: Light olive-green pores, three freckles on each cheek, and large light blue eyes.
Outfit: His classic white shirt with a scarlet-red tie and brown pants.
Once you've mastered drawing SpongeBob, consider adding his best pal, Patrick, or his pet snail, Gary, to complete your Bikini Bottom scene.
About This Drawing Guide
Our tutorial consists of 10 comprehensive steps to help you capture SpongeBob's energetic essence. To aid your journey:
Red Color:

Represents the current step in the drawing process.

Black Color:

Showcases previously drawn lines to maintain perspective.

Grey Color:

Depicts the initial sketch, ensuring accurate proportions.
Start with light strokes to lay down the basic sketch, giving you flexibility in the early stages. Once you're satisfied, inking your artwork can provide a polished look. Remember to wait for the ink to dry fully before erasing the pencil marks, preserving the clarity of your drawing.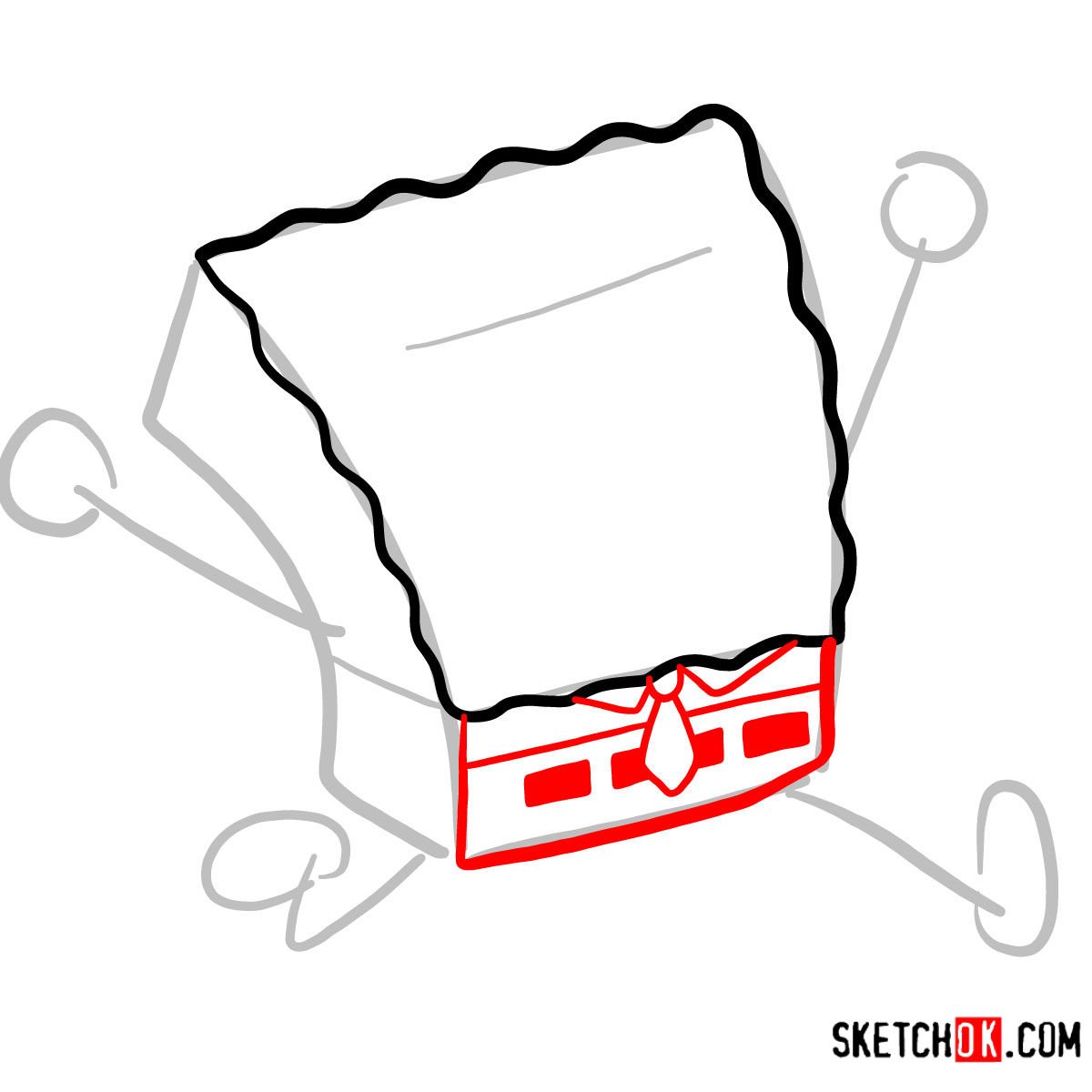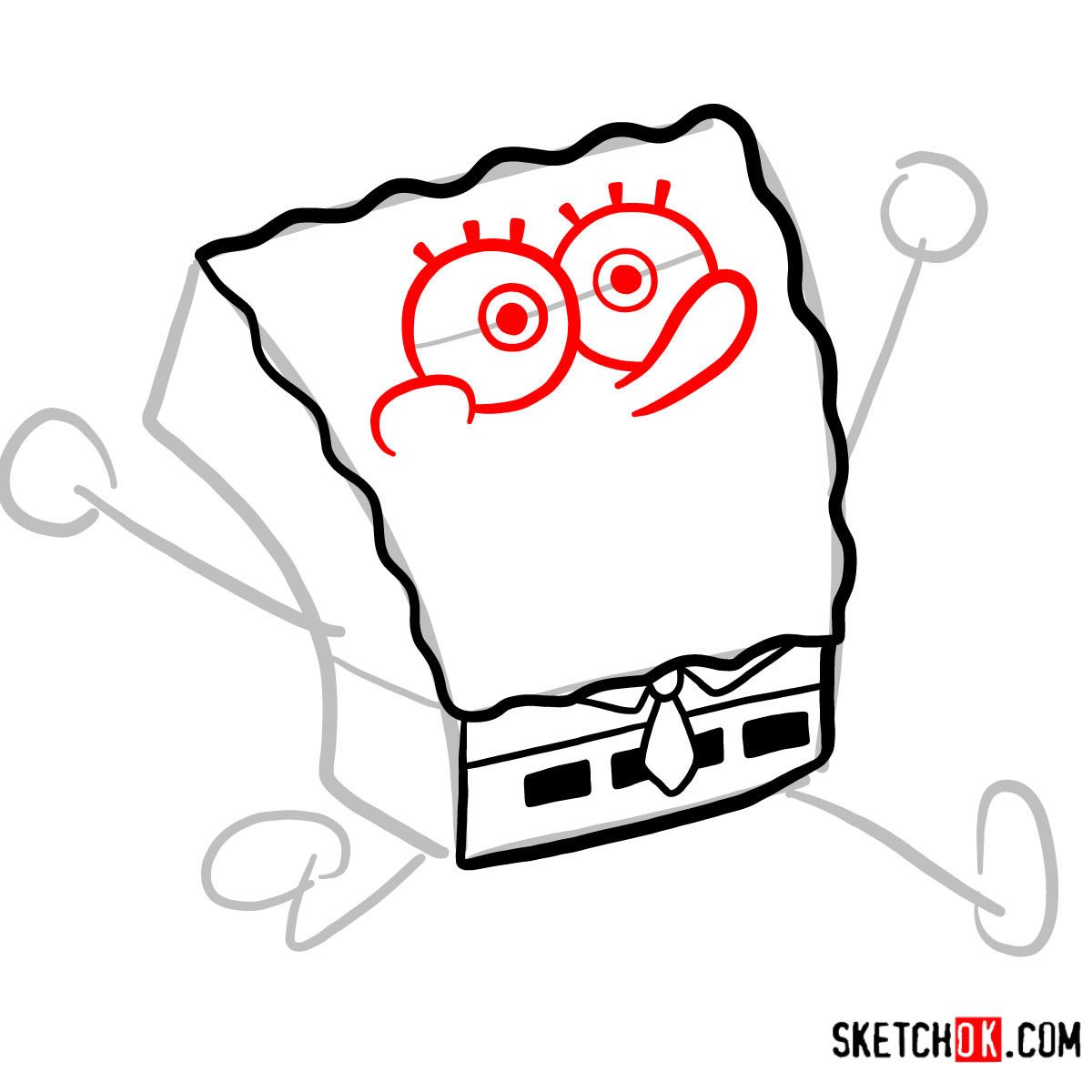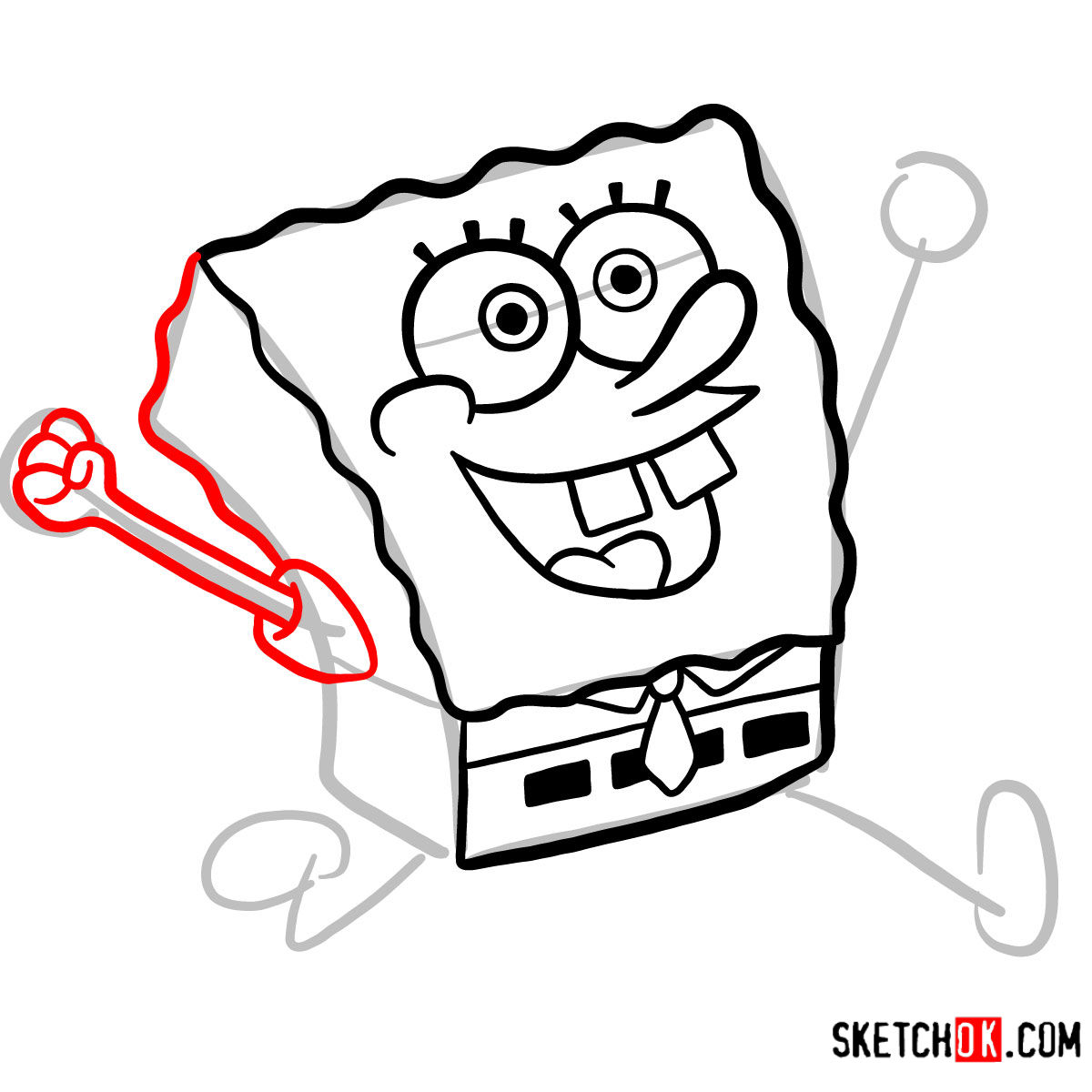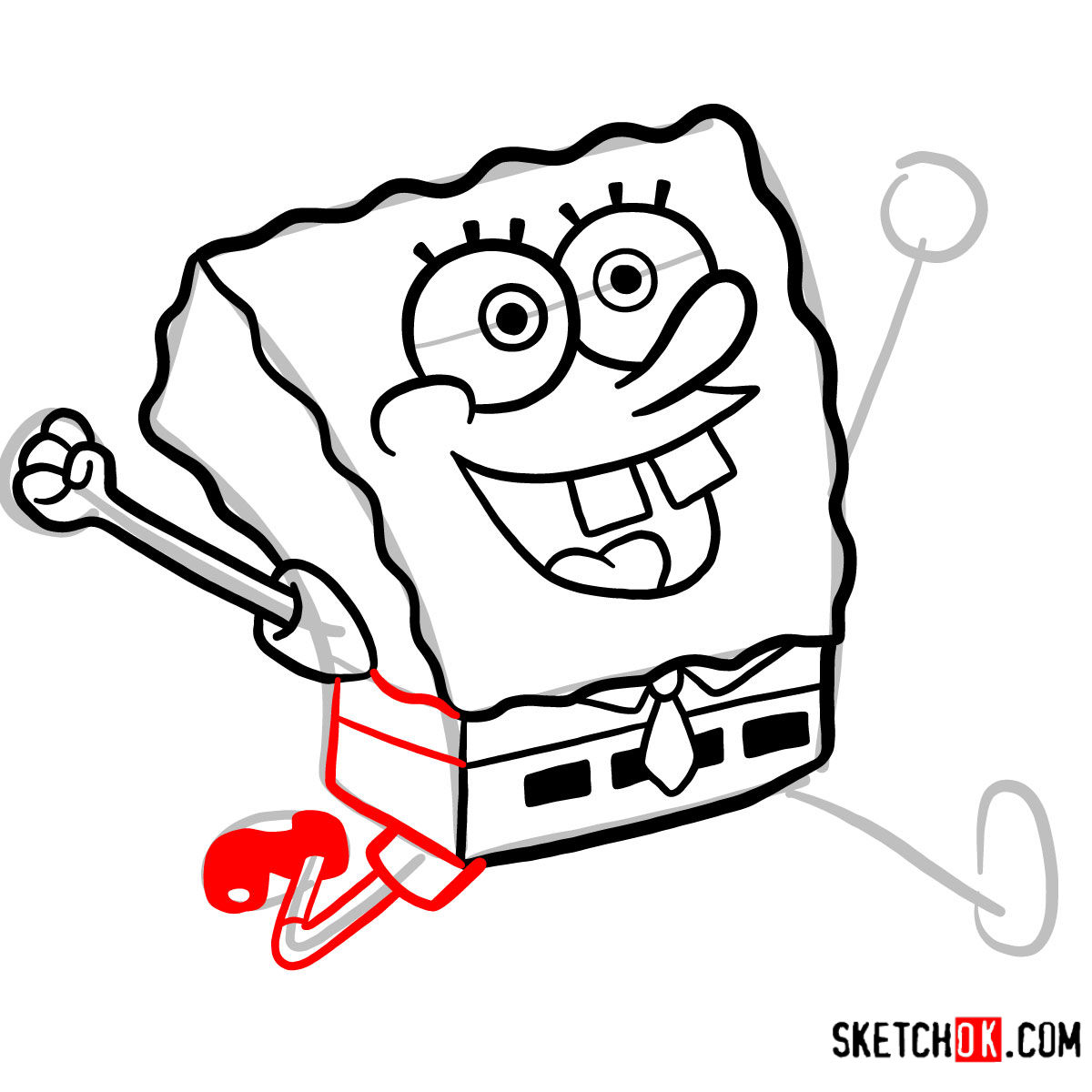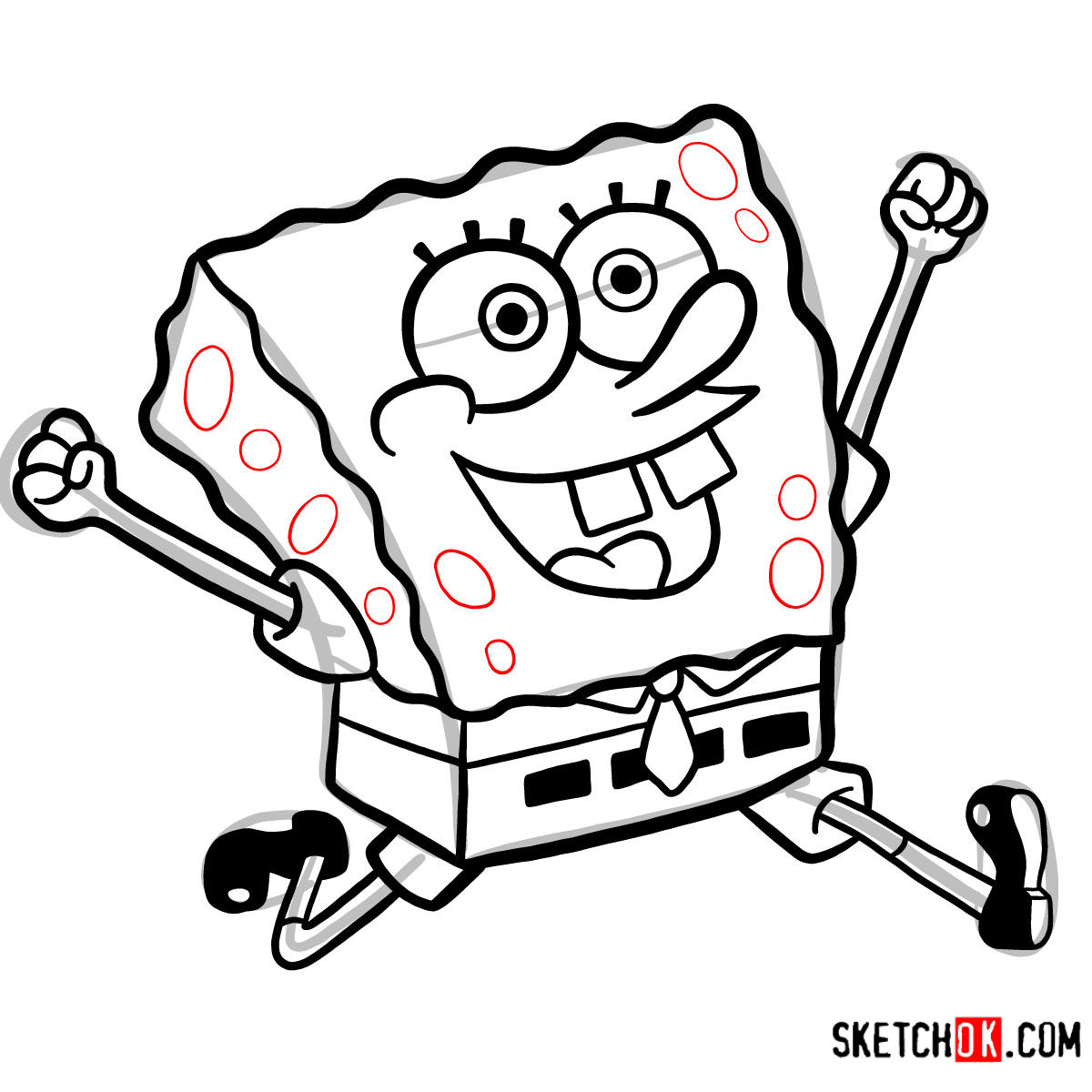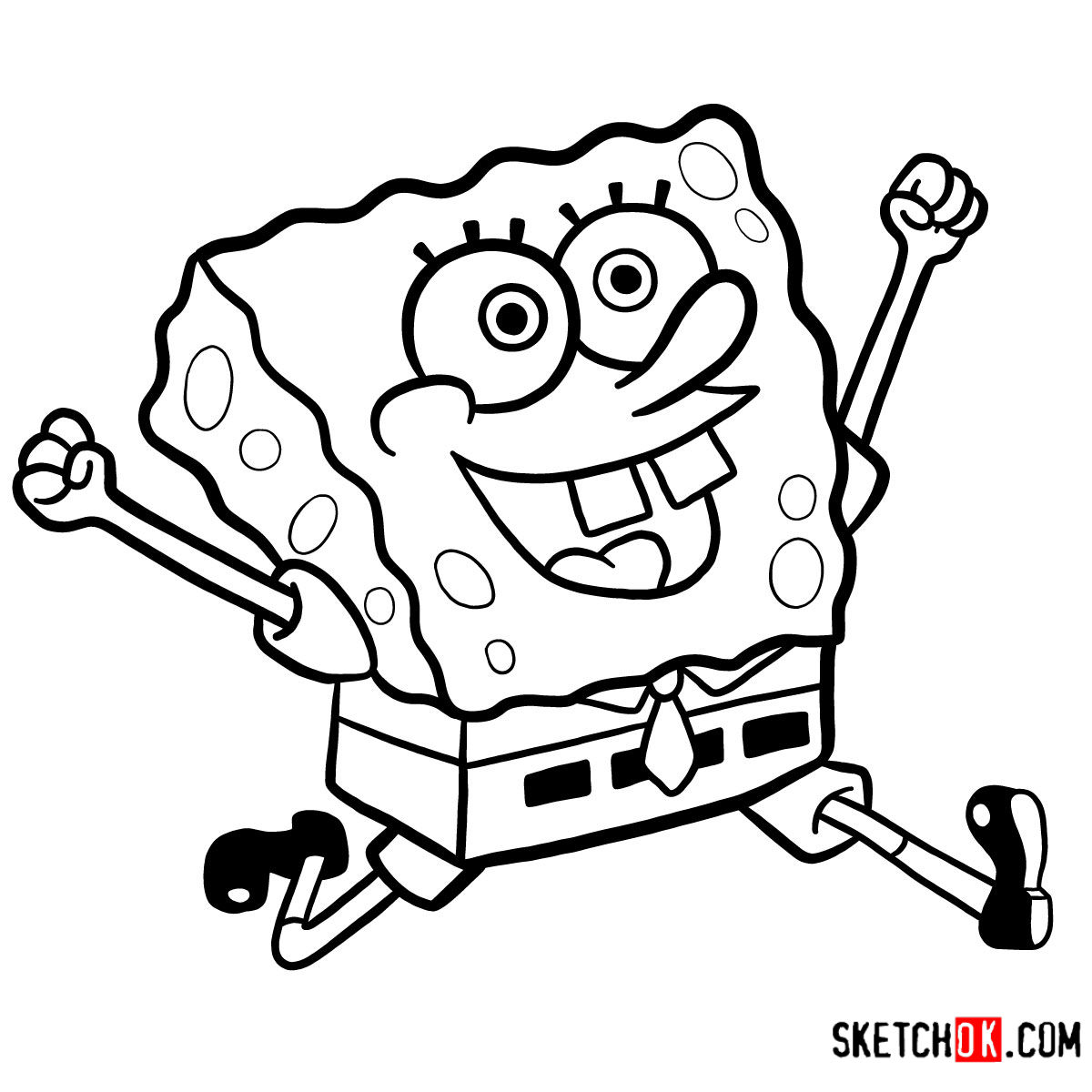 Frequently Asked Questions
How can I accurately sketch his dynamic running pose?
When illustrating SpongeBob's running stance, emphasize his raised fists and the lift in his legs. Using action lines can help guide the motion and energy of the pose.
Let's Keep the Art Flowing
I hope this guide on how to draw running SpongeBob invigorates your artistic spirit. By sharing this link, you support and spread the joy of drawing. Connecting with us on Facebook, Instagram, and Pinterest keeps you updated with more tutorials. Your generous donations help us craft more free drawing guides and consider new tutorial suggestions. Dive into the world of art with SpongeBob and friends!