Meet Squidward Tentacles: The Icon of Bikini Bottom
Most of us are familiar with the melodic clarinet sounds and not-so-melodic grumbles of Squidward J. Q. Tentacles, SpongeBob's grumpy neighbor and co-worker. While his name may contain the word "squid," he's in fact an octopus. With a bulbous head, rectangular pupils, and usually six limbs, Squidward stands out from the other residents of Bikini Bottom. Beyond his unmistakable silhouette, his character traits range from artistically inclined to cynically humorous. This guide will provide insights into how to draw Squidward, capturing his distinctive features and his unmatched personality.
Focal Features of Squidward
Facial Structure: A round, bulbous head with eight spots and a large droopy nose at its center.
Eyes: Yellow eyes with rectangular maroon irises, which are an iconic part of his sarcastic expressions.
Limbs: Typically six in total, though sometimes eight in special episodes.
Attire: A brown polo t-shirt.
As you sketch, consider adding other characters like SpongeBob or Patrick to create a dynamic scene reminiscent of their everyday shenanigans in Bikini Bottom.
Understanding the Drawing Guide
Our guide comprises 11 comprehensive steps to ensure you capture every detail of Squidward. Before diving in, here's a quick understanding of our guide's color-coding:
Red Color:

Represents the current step.

Black Color:

Displays lines from previous steps.

Grey Color:

Shows the initial basic sketch for proportion purposes.
The first step focuses on drafting a basic sketch, ensuring accurate proportions. As you progress, you can opt to ink the final sketch. It's crucial to wait for the ink to dry before gently erasing the pencil marks to achieve a polished look.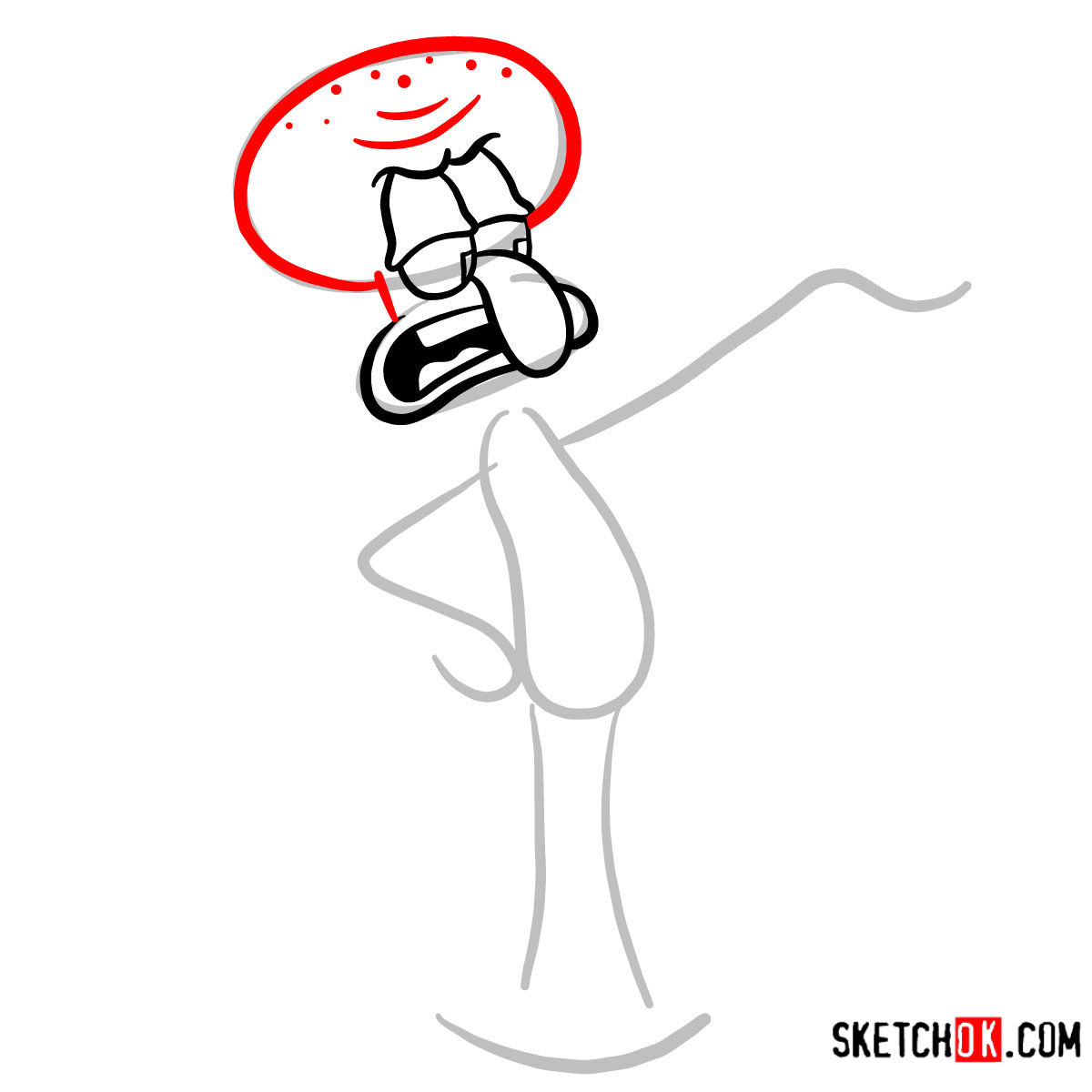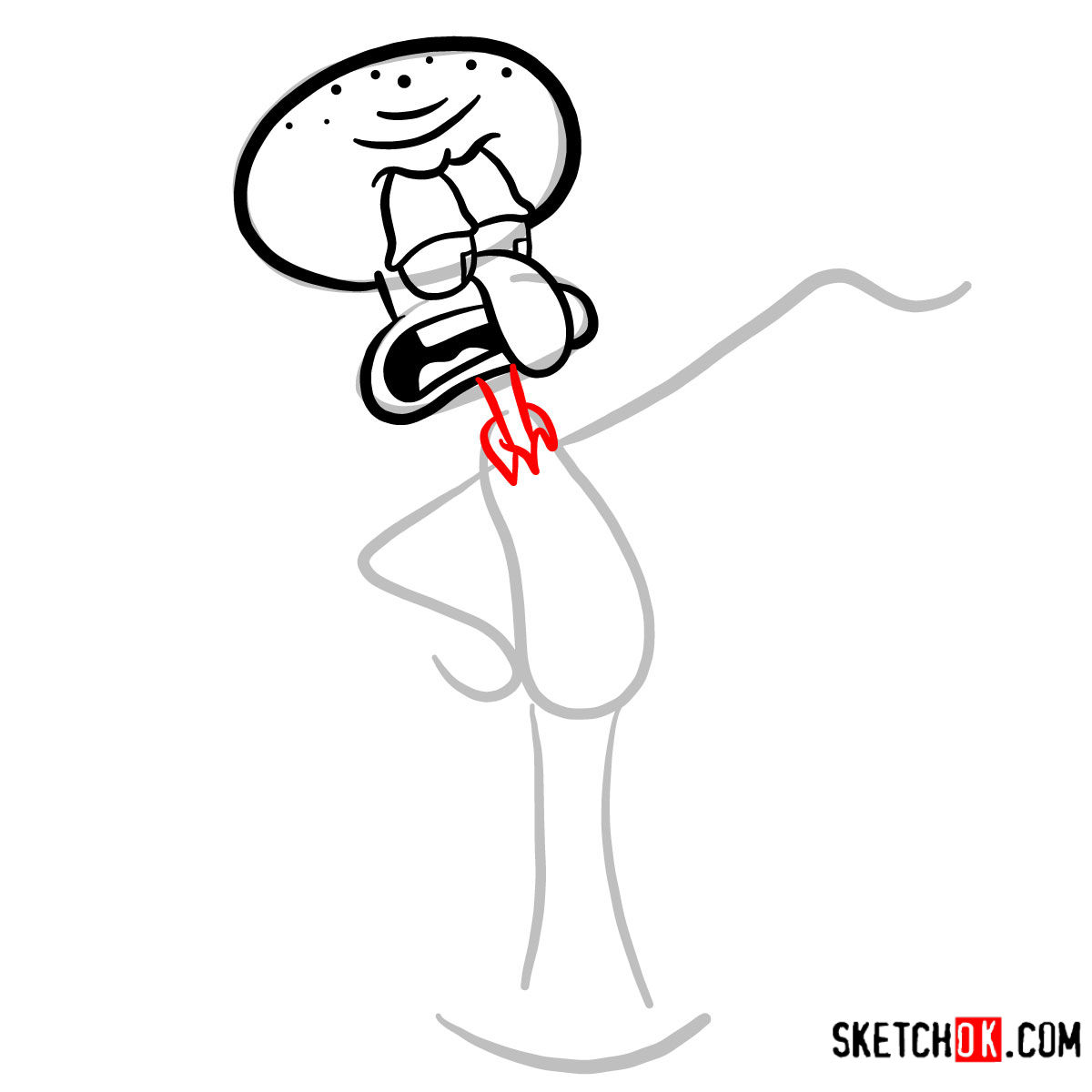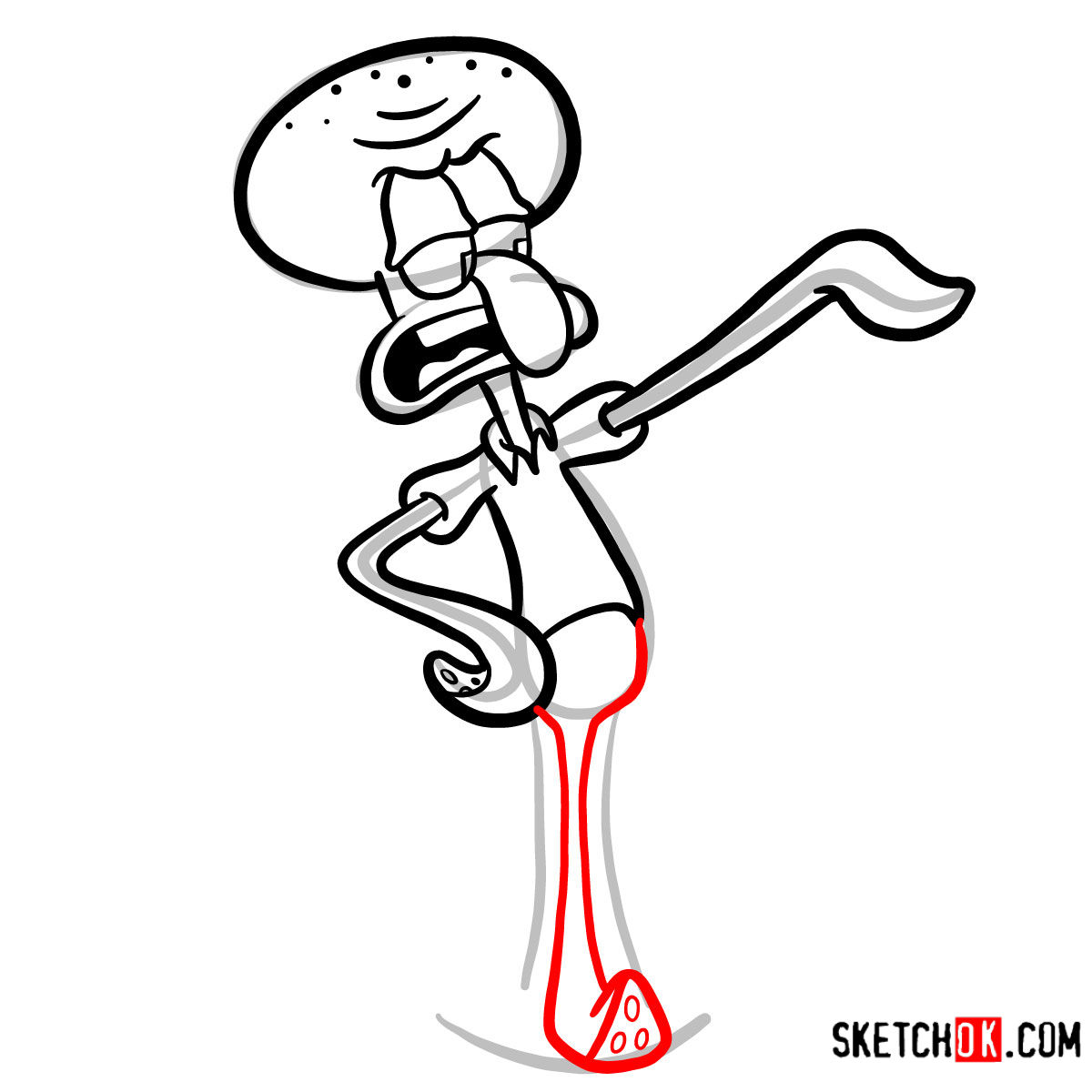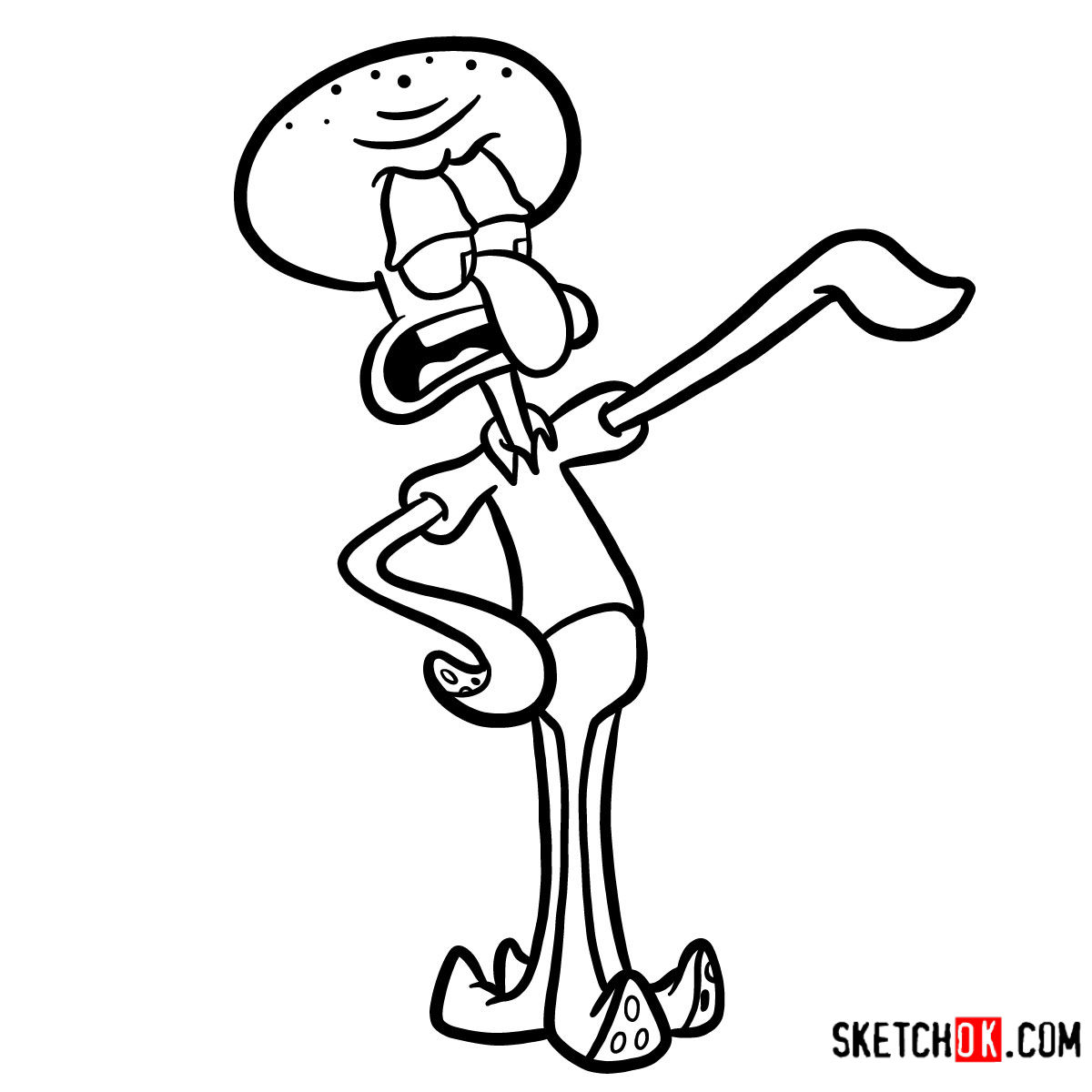 Wrapping Up Your Underwater Adventure
There you have it, an all-encompassing guide on how to draw Squidward. As you bring this iconic character to life on paper, I invite you to share your masterpiece and spread the word about our guide. By doing so, you're not only showcasing your skills but also supporting the SketchOk project.
Remember, every donation made through this link helps in crafting more free drawing guides and taking your suggestions for future tutorials. Stay connected and updated with our latest releases by subscribing to our channels on Facebook, Instagram, and Pinterest.
Let's keep the world of art thriving together. Thank you for being a part of our community!