Everest, the vivacious Siberian Husky of PAW Patrol fame, has captivated the hearts of many with her fearless snowy rescues and love for adventure. With her unique appearance and engaging personality, learning how to draw Everest can be a rewarding experience for any budding artist or fan of the show.
Unraveling Everest: Key Appearance Highlights
Facial Features: Distinct blue eyes, a blend of grayish-lavender and white fur, portraying her Siberian Husky heritage.
Apparel: A signature yellow and teal knit hat, accompanied by a teal jacket adorned with an orange trim and fluffy white patches.
Personality Traits: Playful and energetic stance, showcasing her love for snow and nature. Her bond with Jake and her friendship with Skye bring out her compassionate side, which can be reflected in her posture and expression.
If you've enjoyed capturing Everest's essence, consider adding other PAW Patrol members like Skye or Rocky to enhance the snowy scene!
Deciphering the Drawing Guide
Before diving into the intricacies of our tutorial, let's get acquainted with the color-coding system of our step-by-step guide:
Red Color:

Represents the immediate step to focus on.

Black Color:

Highlights the lines drawn in the previous steps.

Grey Color:

Depicts the basic sketch, helping you to maintain proportions and outline.
This guide consists of 14 pivotal steps, commencing with sketching the fundamental structure. As the drawing culminates, you can choose to ink your sketch. Once the ink has dried, erase the pencil sketch to unveil a more polished artwork. This approach ensures clarity and minimizes the chances of smudging.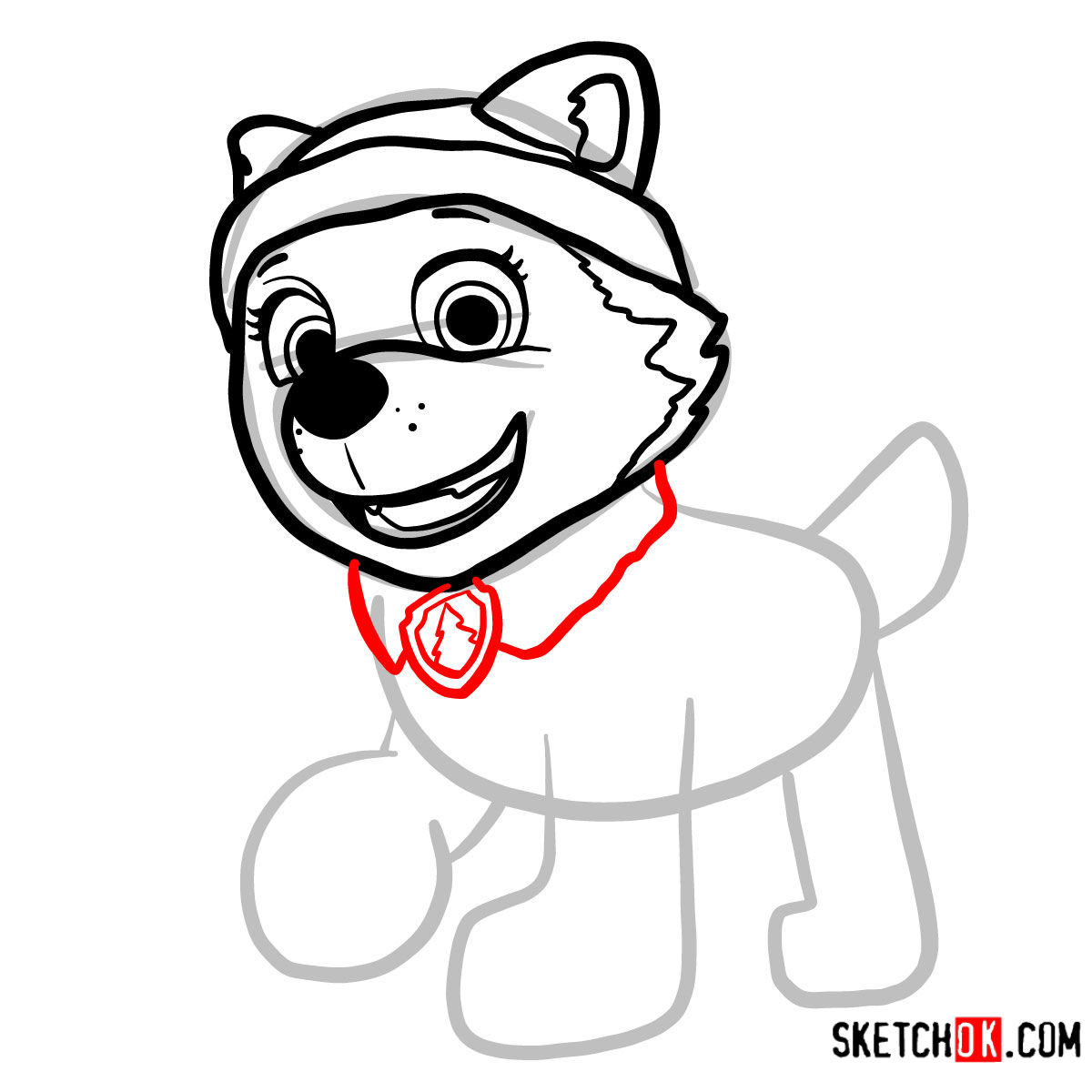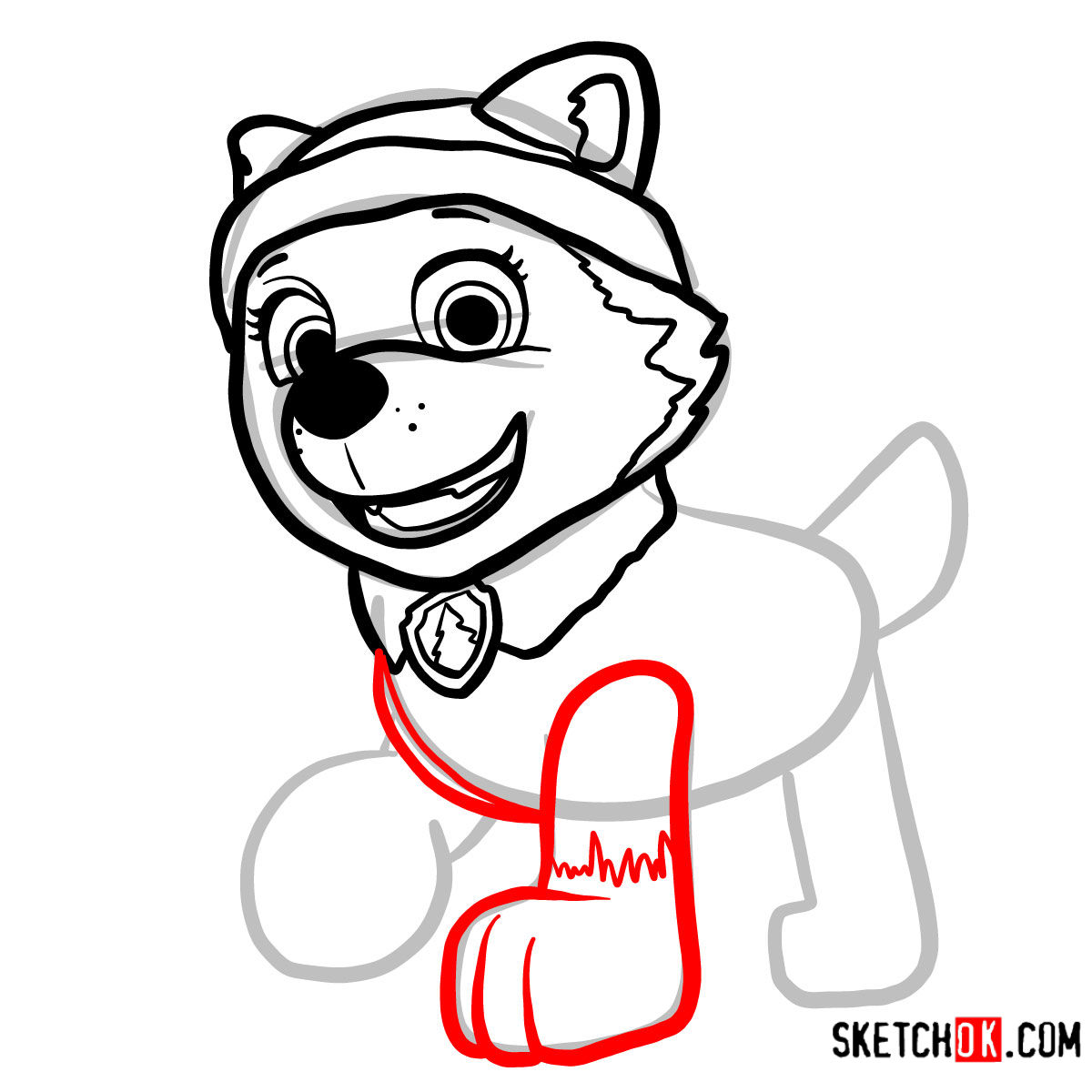 Embarking on this journey of how to draw Everest surely has been enlightening. Everest's vibrant character offers a fascinating blend of traits to capture on paper. If you've enjoyed this tutorial and feel inspired by the world of SketchOk, consider sharing our guide's link with fellow artists and enthusiasts.
For those who wish to support SketchOk further, your kind donations can play a pivotal role. When you donate, not only do you assist in keeping this platform alive, but you also get the privilege to suggest future tutorial topics. Your suggestions will be given prime attention and expedited creation. Pour your thoughts through a donation message on Buy me a coffee.
To stay updated with more such tutorials and delve into the realm of art, do follow us on our social media channels: Facebook, Instagram, and Pinterest.