Hello, fellow artists and Family Guy fans! Are you ready to embark on an exciting journey to learn how to draw Lois Griffin, the witty and caring matriarch of the Griffin family? This comprehensive guide will provide you with essential tips and insights to help you capture Lois's distinctive appearance and personality. So, grab your pencils and let's dive into the world of Lois Griffin and her unforgettable family!
Lois Griffin: The Backbone of the Griffin Family
Lois Griffin is a central character in the long-running animated sitcom Family Guy. As the loving wife of Peter Griffin and the mother of Meg, Chris, and Stewie, she is known for her patience, intelligence, and sarcastic humor. With her iconic red hair, green shirt, and biege pants, Lois has become a recognizable and beloved character among Family Guy fans. In addition to Lois, the show features an ensemble cast of memorable characters, including Brian the family dog, Glenn Quagmire, Cleveland Brown, and Joe Swanson.
Preparing to Draw Lois Griffin: Essential Tips
Before diving into the drawing process, let's discuss some vital tips to help you create an accurate and eye-catching sketch of Lois Griffin:
Study reference images of Lois to familiarize yourself with her unique features, such as her red hair, oval-shaped face, and signature outfit.
Pay attention to proportions and symmetry, ensuring that Lois's features are accurately represented in your sketch.
Practice drawing facial expressions to capture Lois's range of emotions and showcase her dynamic personality.
Be patient and persistent, as artistic mastery takes time and consistent practice.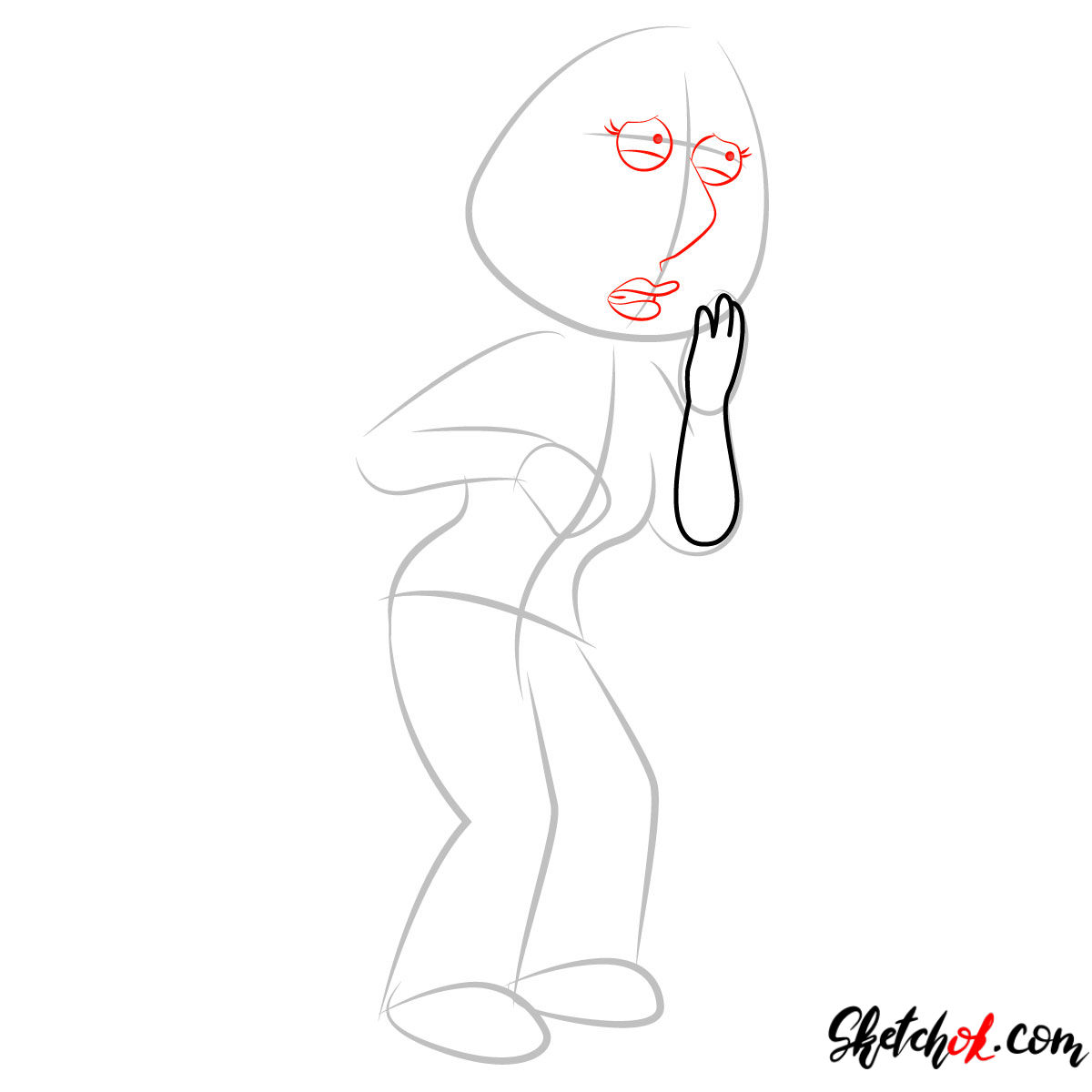 Conclusion: Celebrate Your Artistic Growth
With dedication, practice, and a dose of fun, you'll soon master the art of drawing Lois Griffin. This comprehensive guide is designed to inspire you to continue developing your artistic talents and explore the vibrant world of Family Guy. As you progress, you might even want to try your hand at sketching other iconic characters from the show.
If you found this guide helpful and enjoyed your artistic journey, please consider supporting the artist on Buy Me a Coffee. Your contribution will help create more engaging and informative content for aspiring artists like yourself. Now, sharpen those pencils and let your creativity shine!