Are you captivated by the unique style of Pokémon and yearn to recreate their distinctive forms on paper? Today we're delving into the art of drawing Greninja, the final evolved form of Froakie and a fierce and stealthy ninja-like Pokémon introduced in Generation VI. Our guide provides an easy-to-follow, step-by-step tutorial for all aspiring artists and Pokémon enthusiasts.
Greninja: A Detailed Look
Greninja, like its pre-evolutionary forms, carries the body style of a frog. However, in its final form, Greninja takes on an image that channels the mystique of a ninja, akin to its fellow Pokémon, Toxicroak. Its body is cloaked in a dark blue hue and its tongue wraps around its neck, giving an illusion of a stealthy scarf, replacing the bubble-like coverings of Froakie and Frogadier.
When drawing Greninja, pay attention to these distinctive features:
Body Structure: Greninja has a slim, athletic build reflecting its agility and speed.
Tongue Scarf: Its unique tongue scarf is a standout feature that demands careful detailing.
Coloring: Greninja's dark blue body gives it a stealthy, shadowy appearance.
You might also want to consider including Greninja's Generation VI contemporaries, like Pikachu in a cap with a pokeball logo or dancing Pikachu, to add a touch of companionship or playfulness to your sketch.
Understanding the Greninja Drawing Guide
Our step-by-step drawing guide breaks down the process of drawing Greninja into 34 manageable steps. The first three steps focus on sketching a basic structure using light pencil strokes, laying the groundwork for the proportions of Greninja.
Here's the color coding for the guide:
Red Color:

Indicates the current step you should be working on.

Black Color:

Showcases the lines you have already drawn.

Grey Color:

Represents the basic sketch and proportions.
As you approach the final step, consider inking your sketch. Once the ink dries, gently erase the pencil lines. Why? Inking your sketch enhances the visibility and sharpness of your lines. By allowing the ink to dry fully before erasing the pencil sketch, you avoid smudging the ink.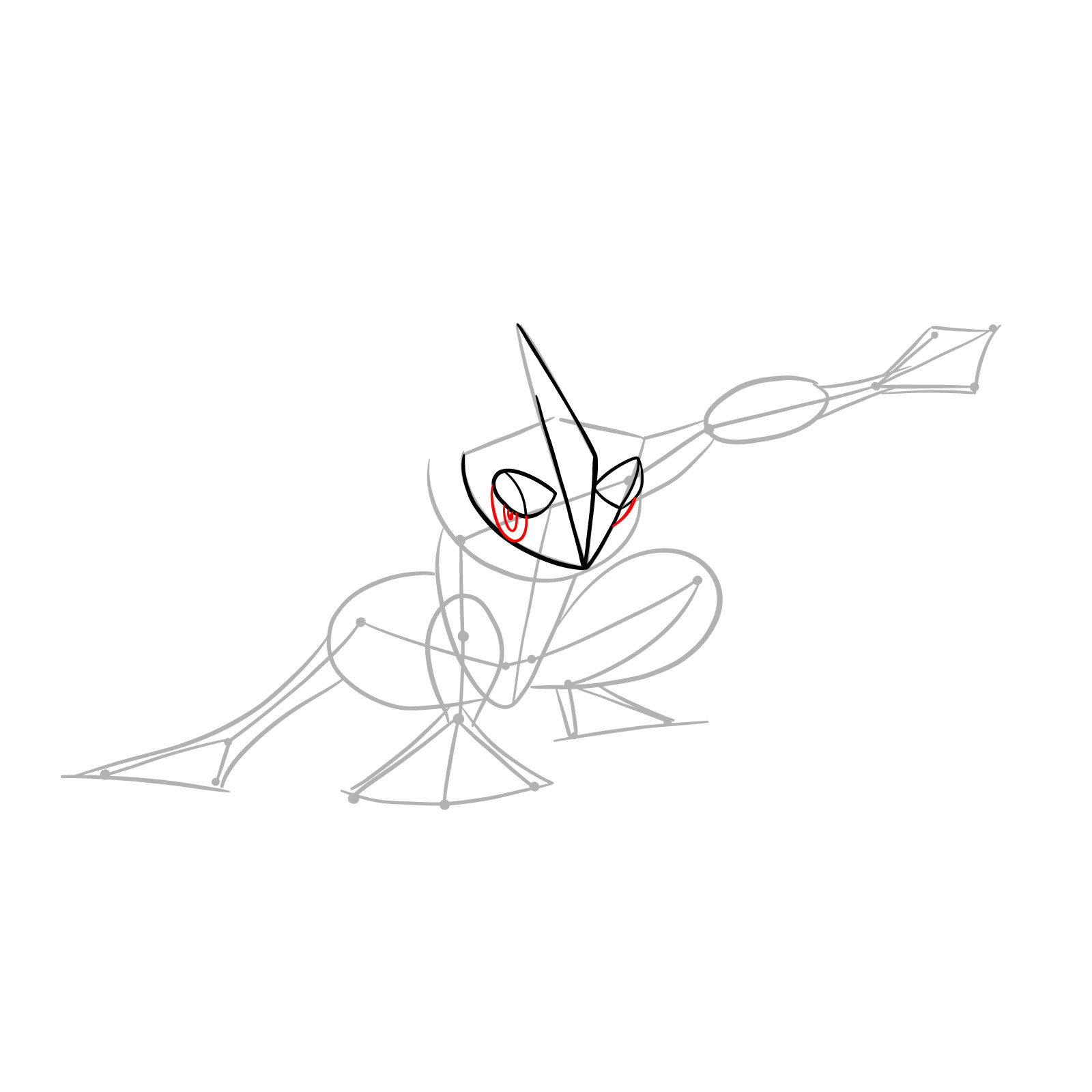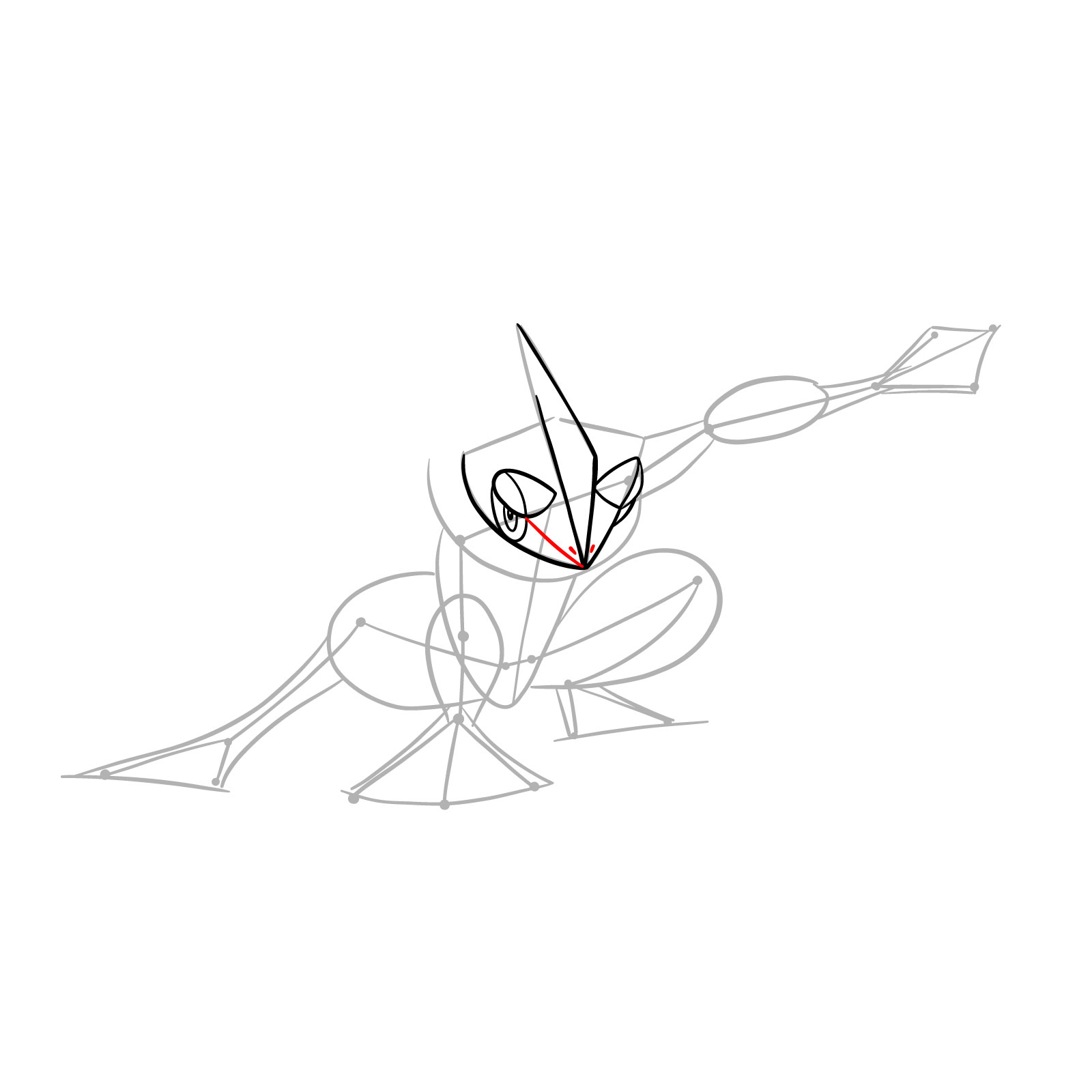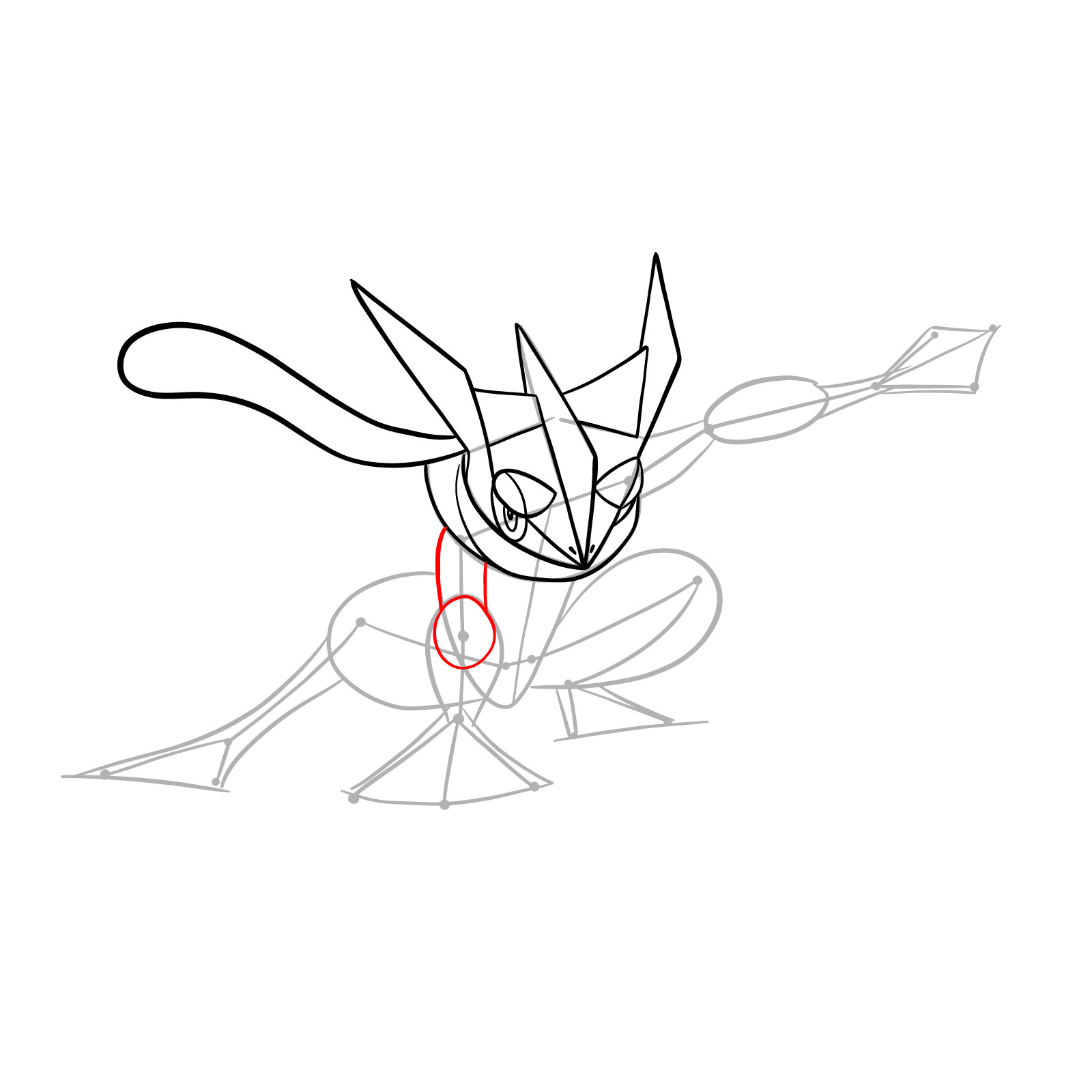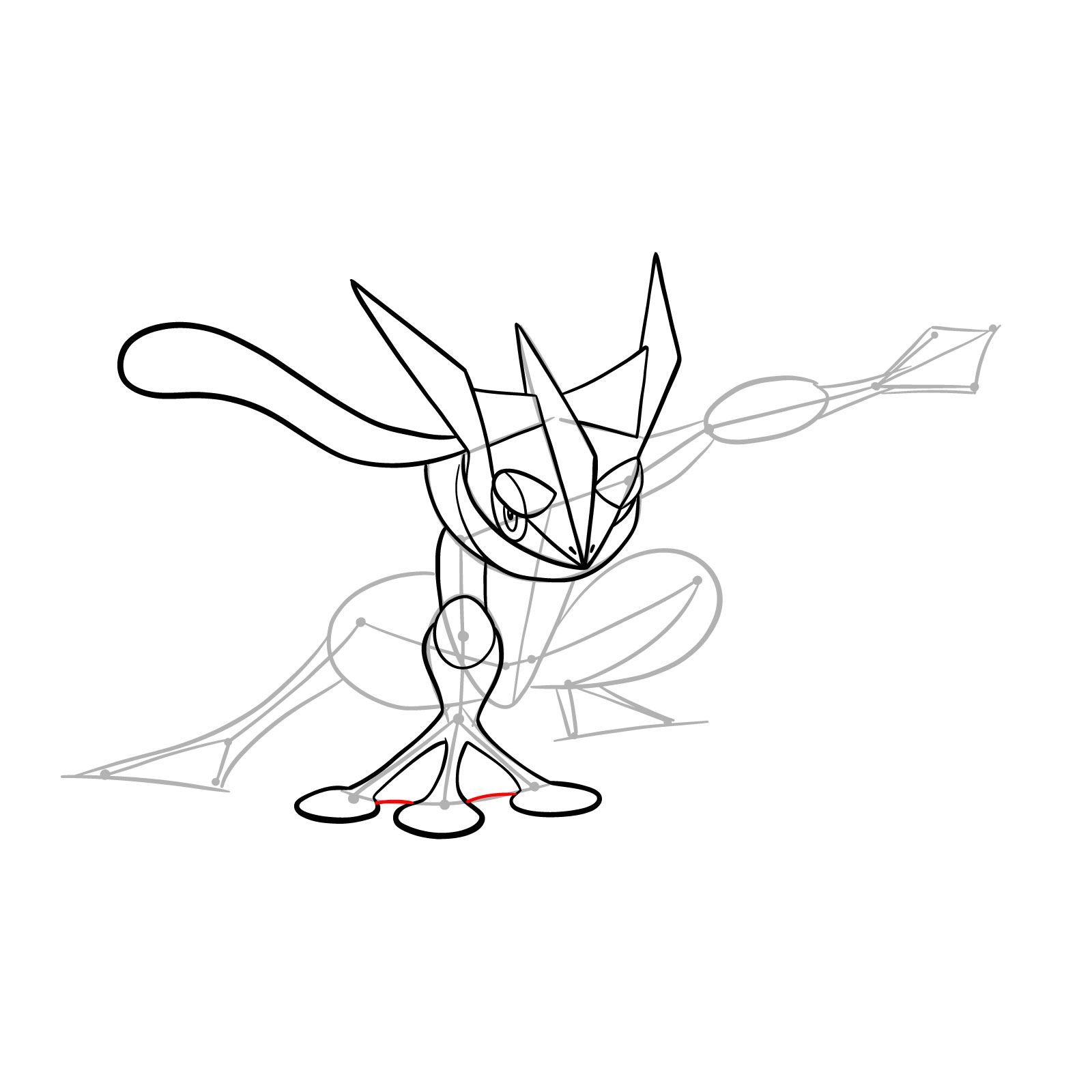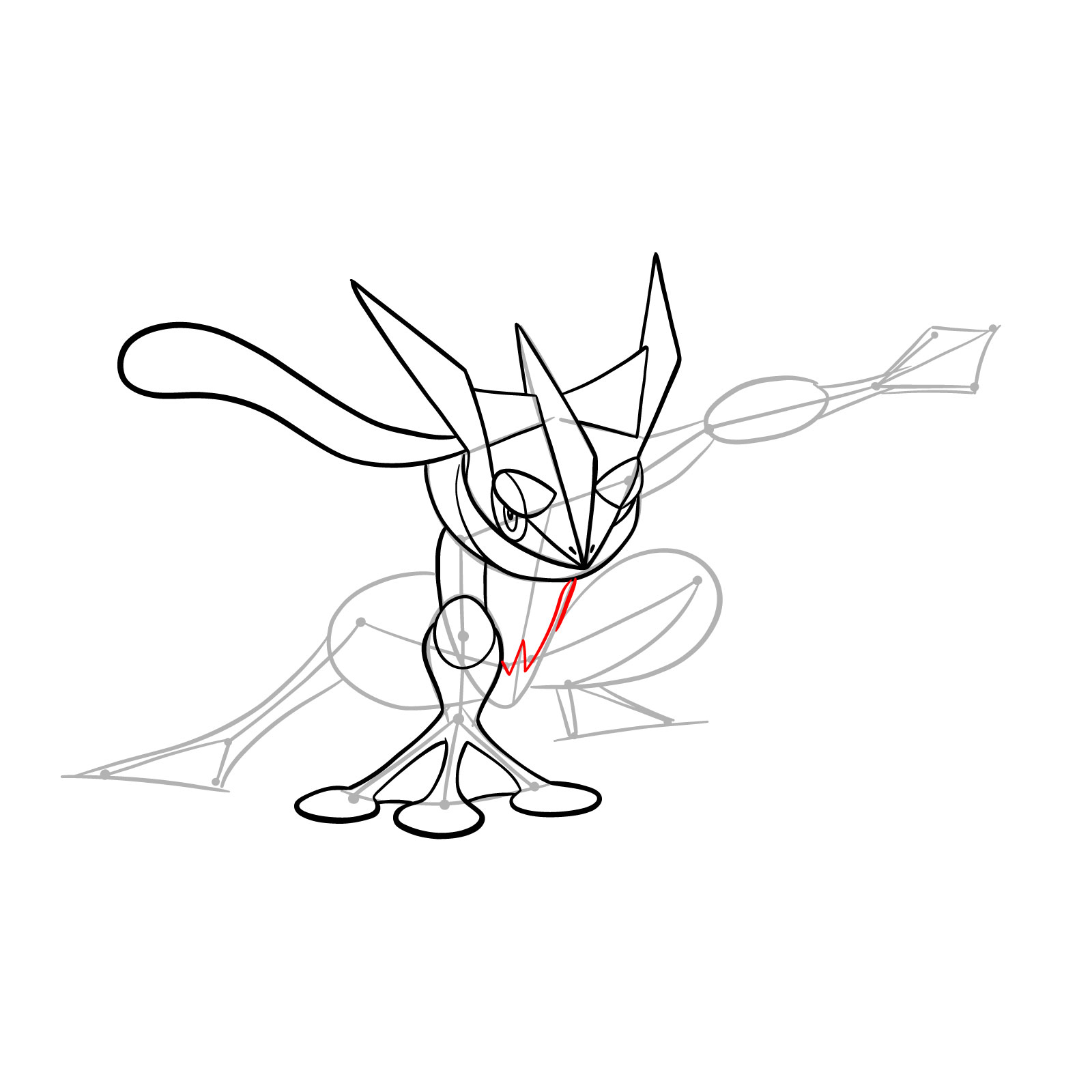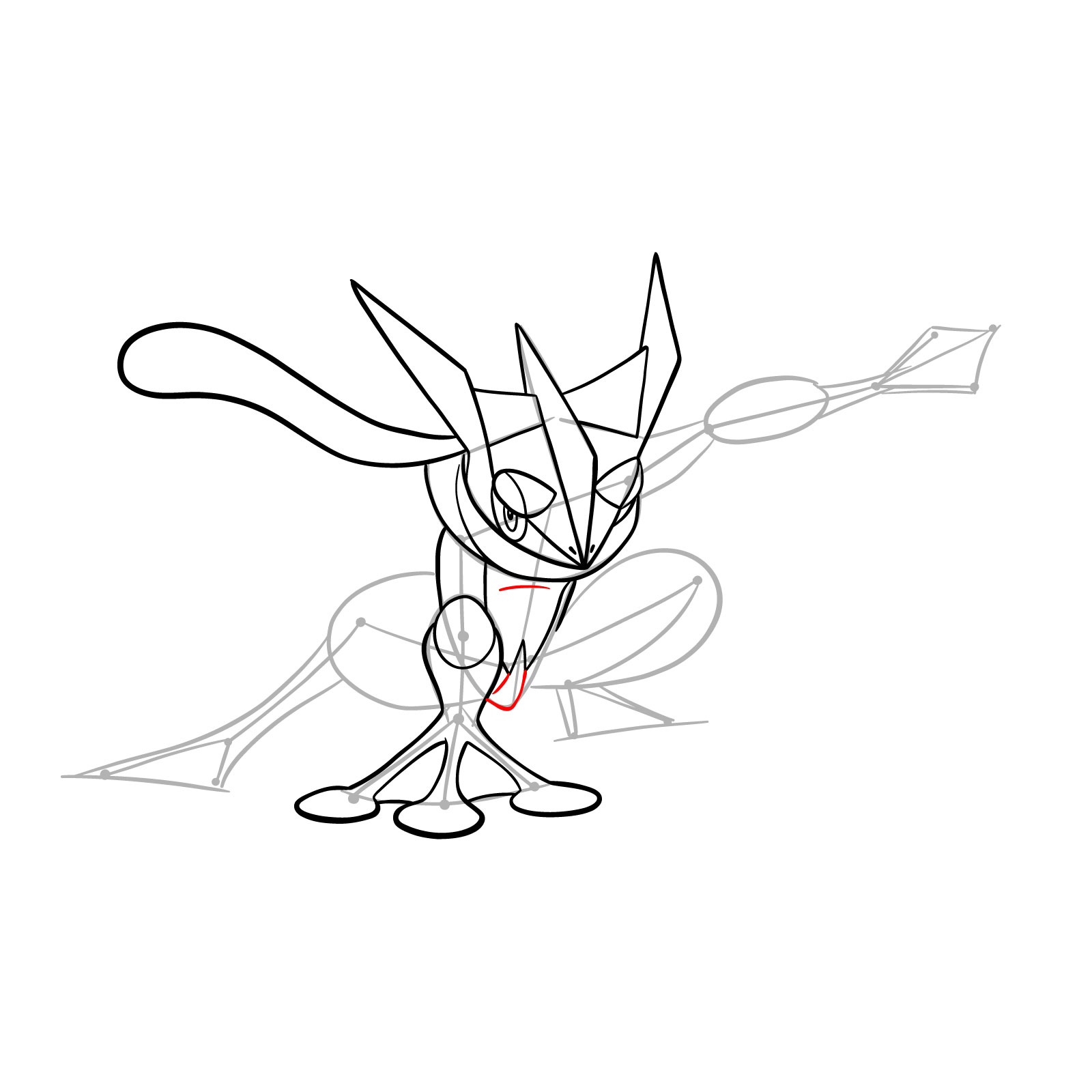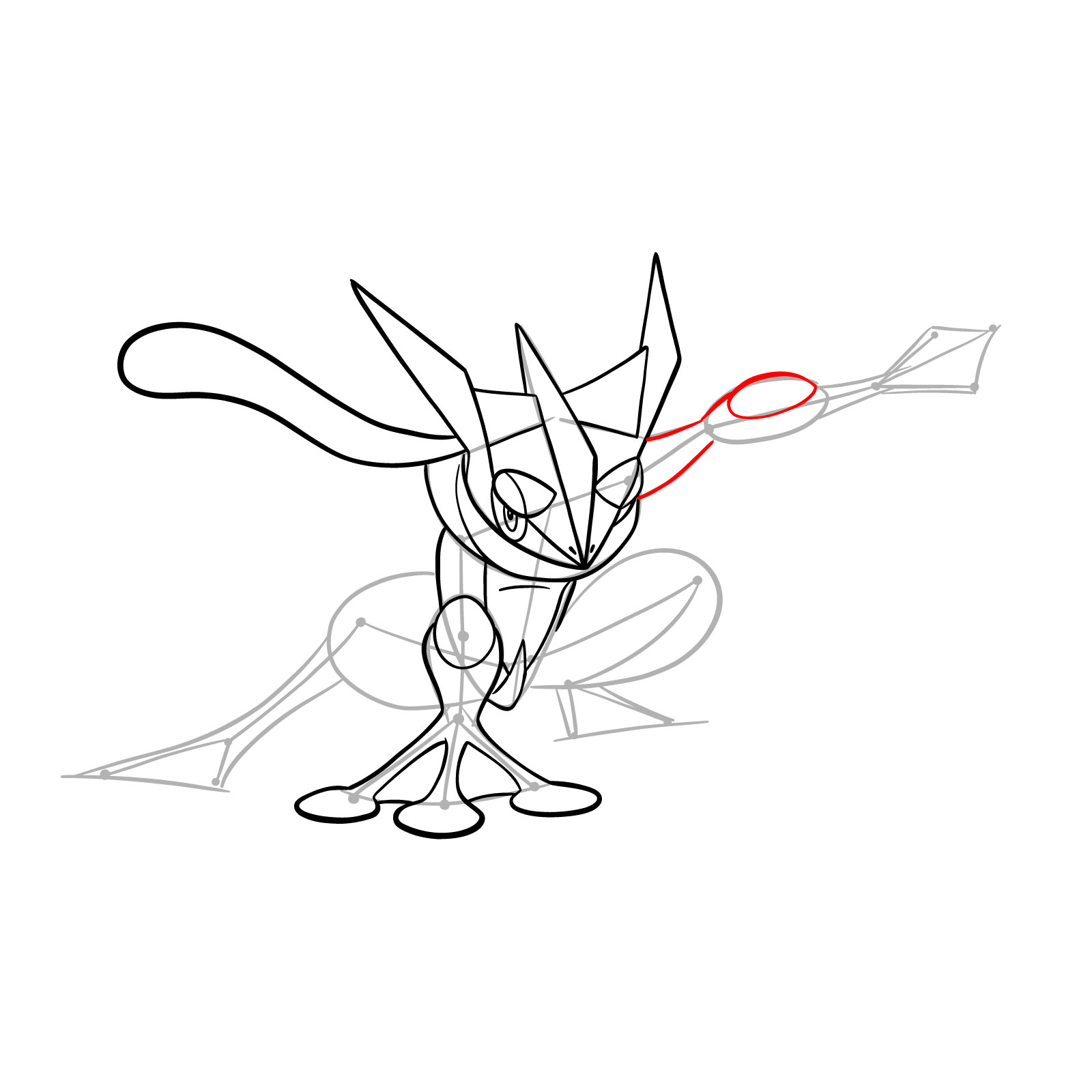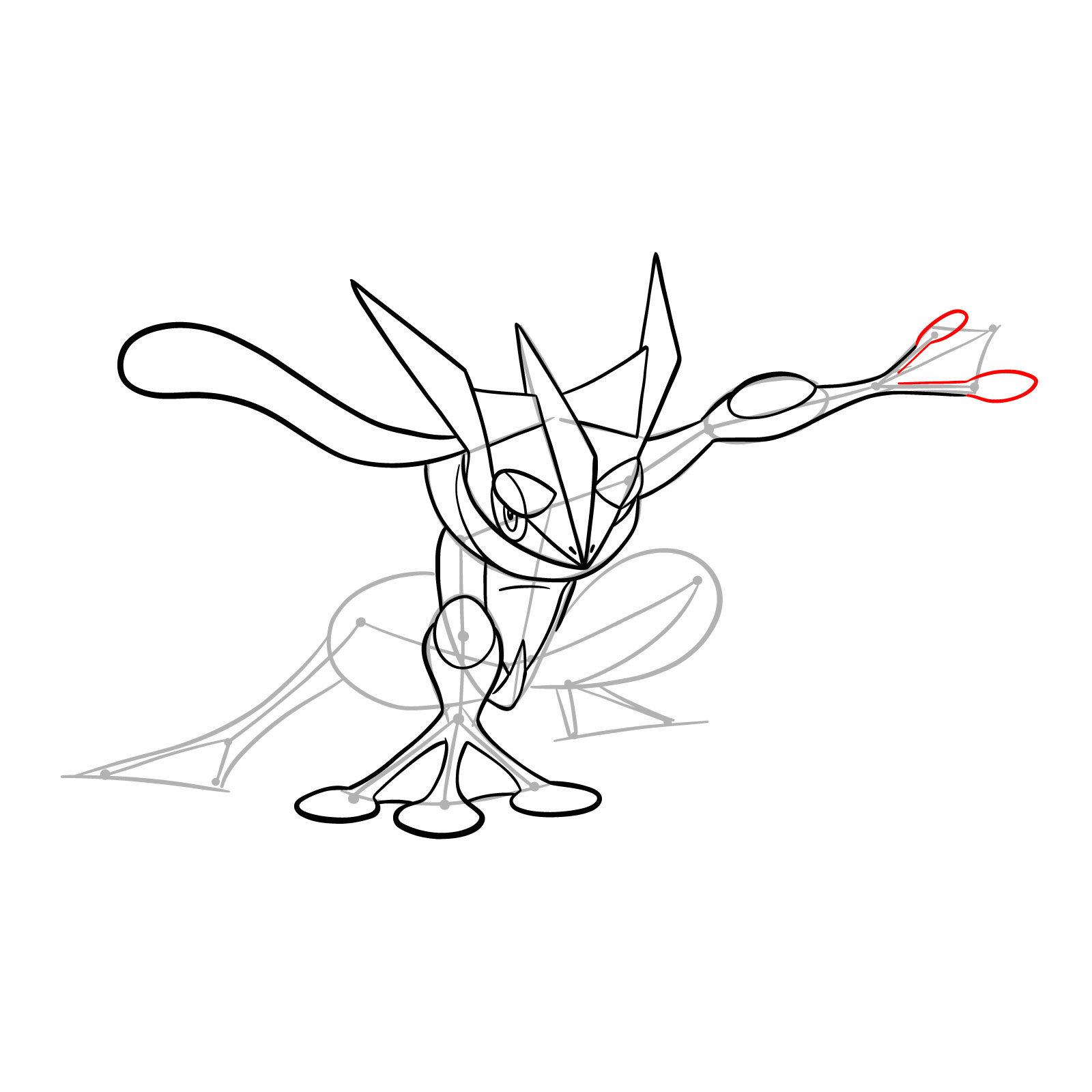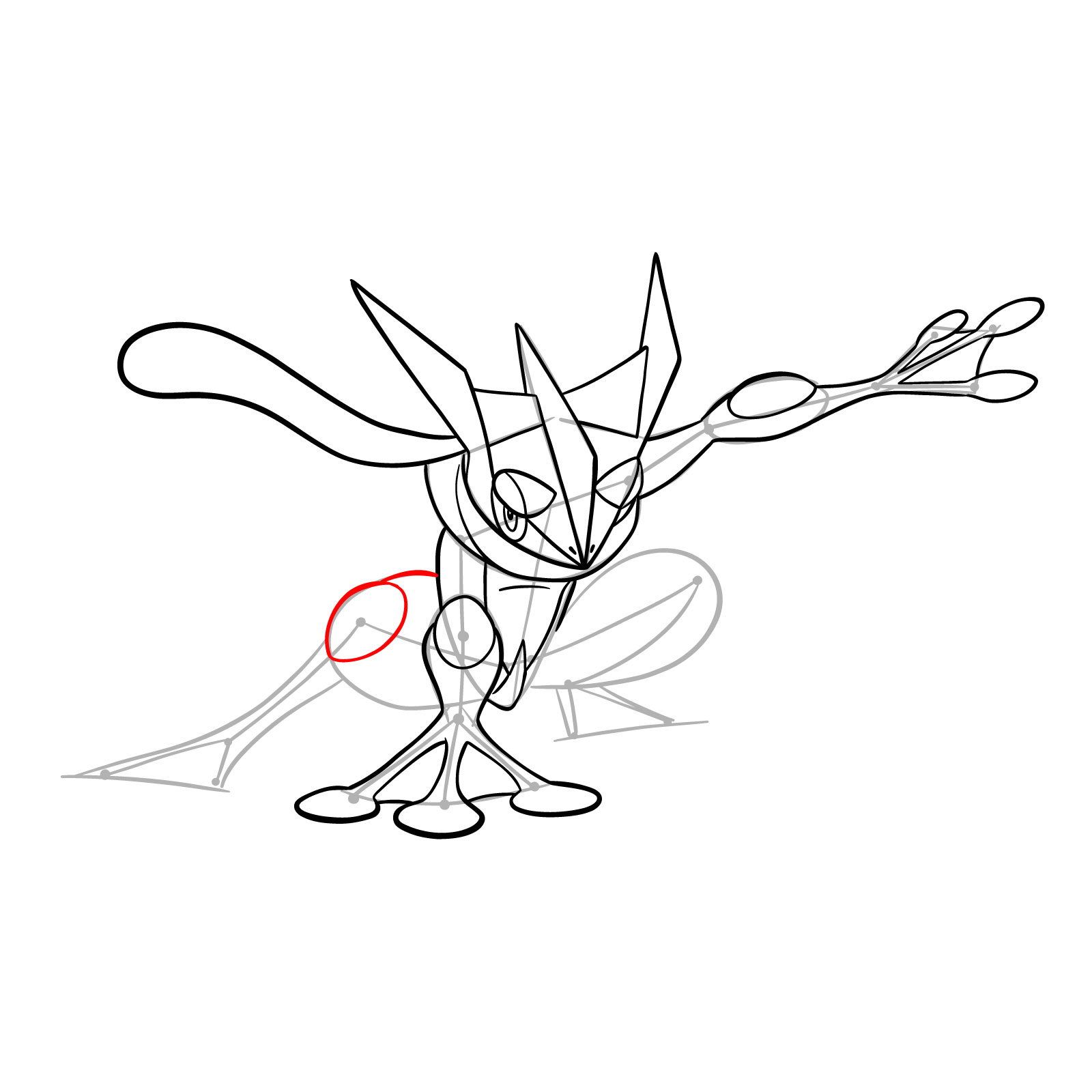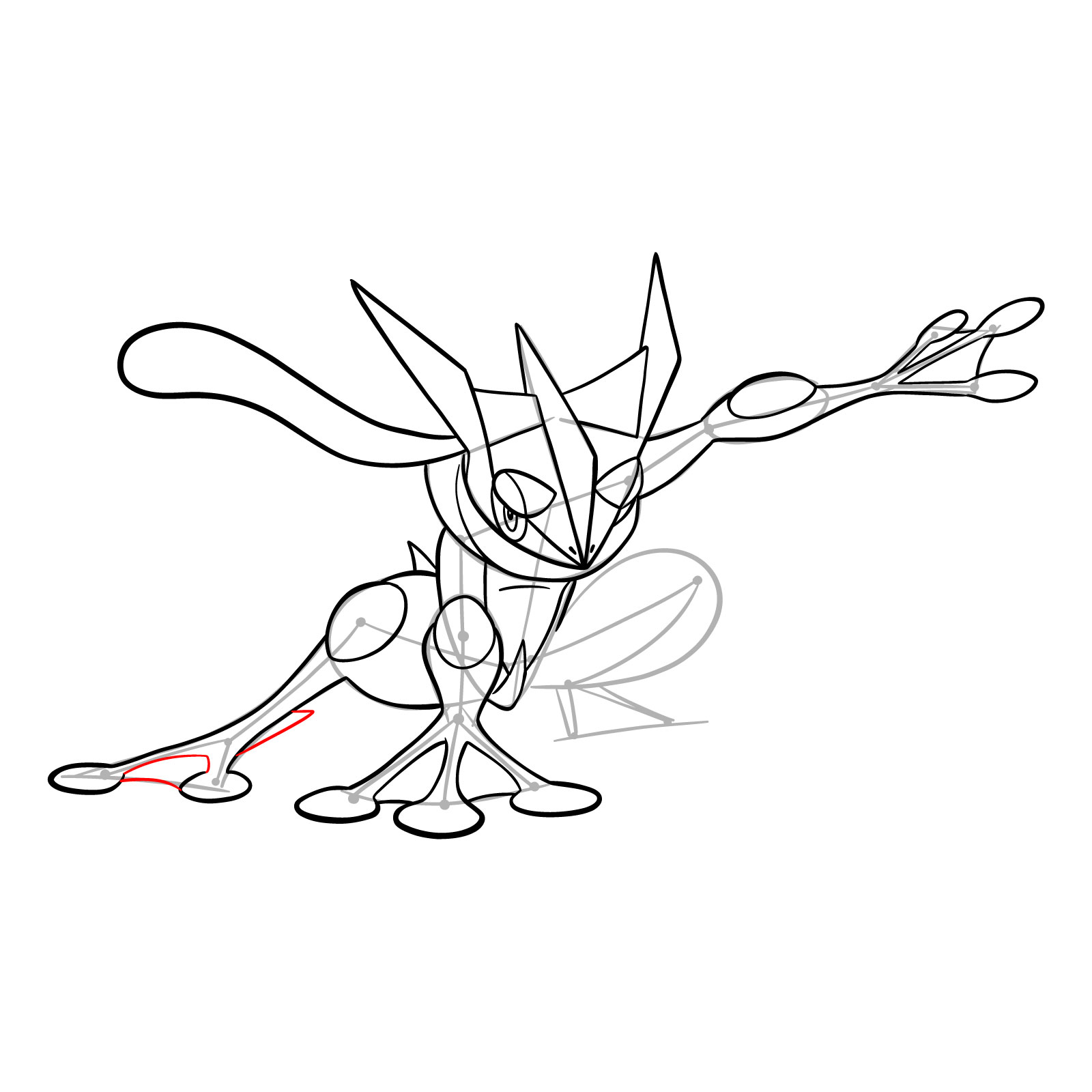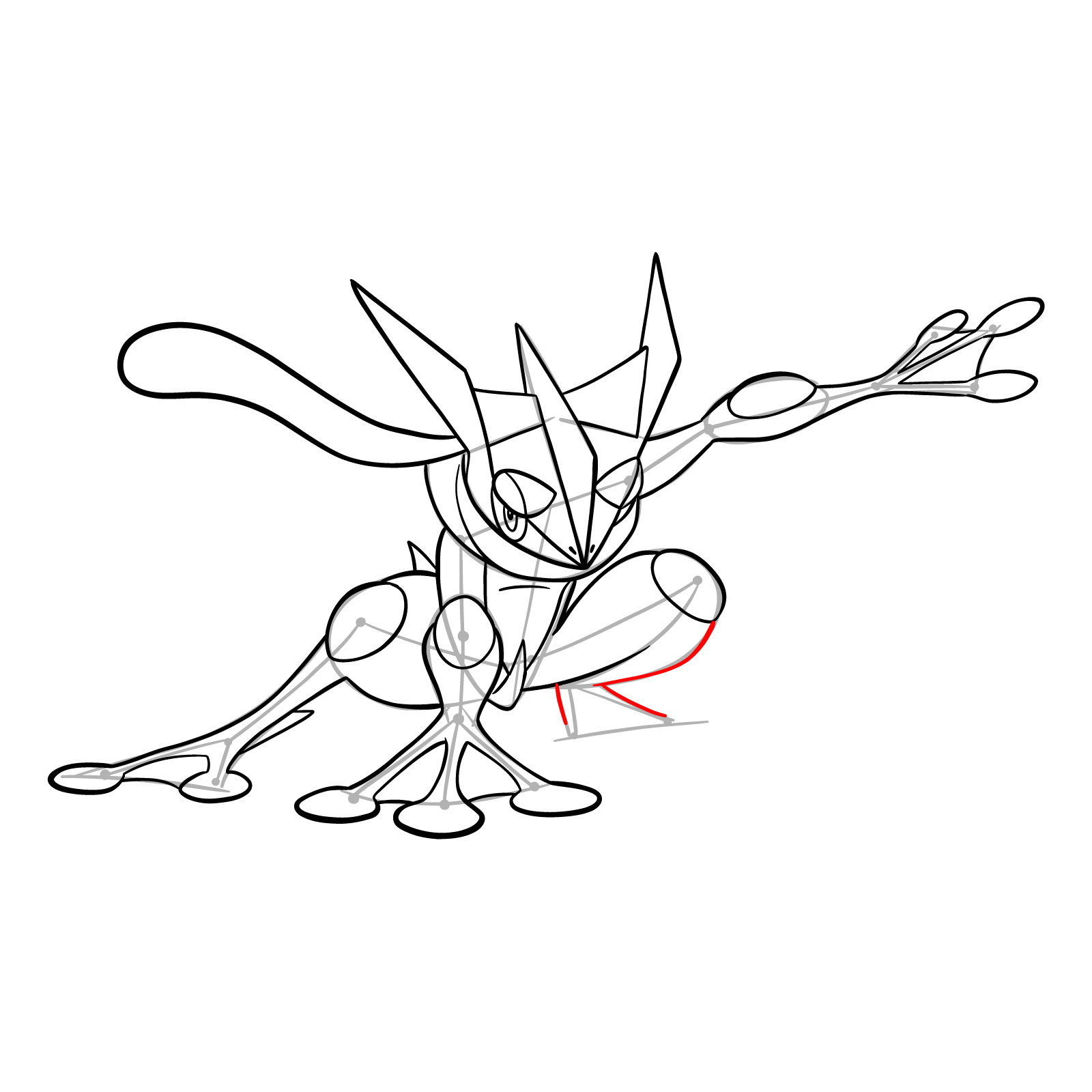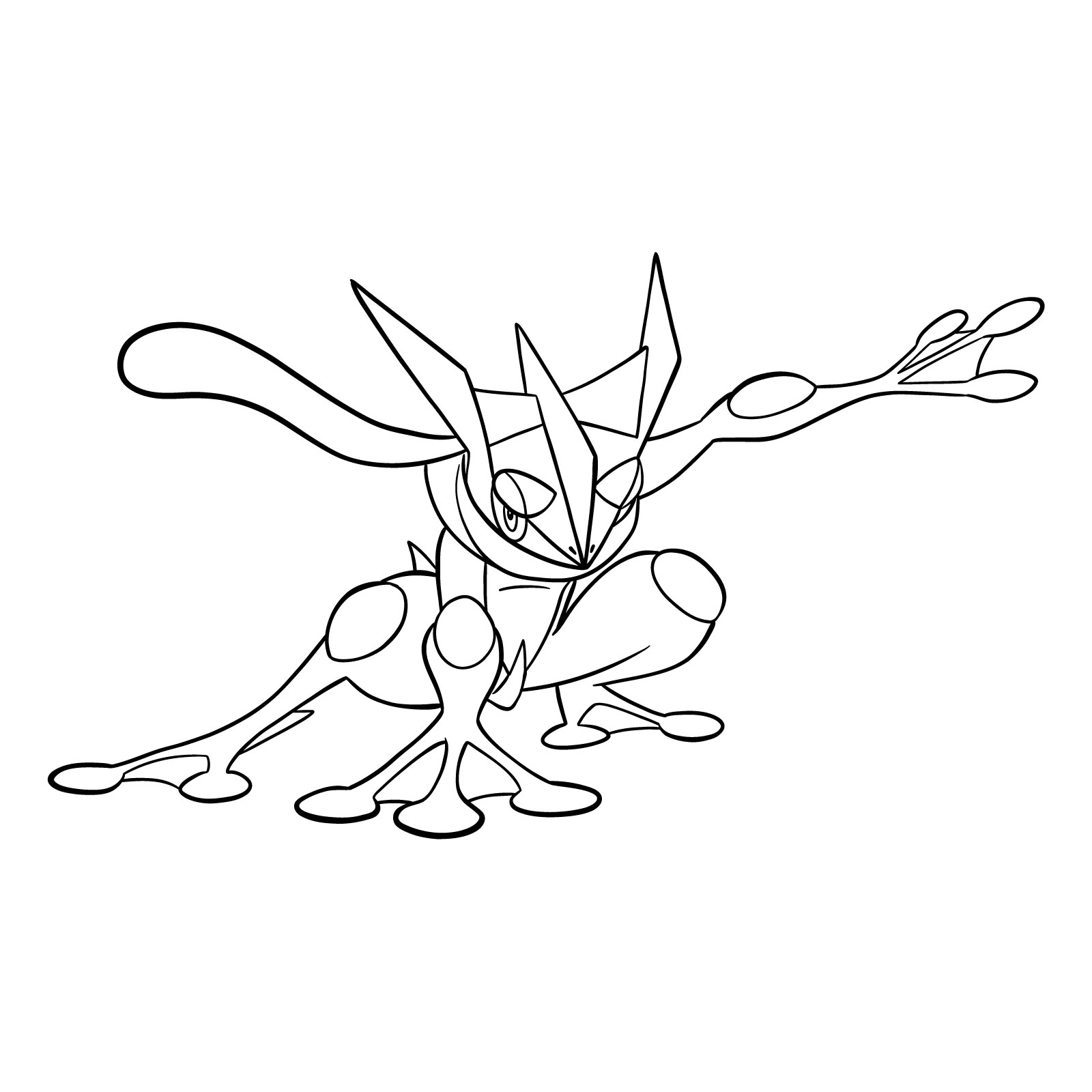 Conclusion
I hope you've found our guide on how to draw Greninja both informative and enjoyable. Art is a journey, and every sketch you complete brings you one step closer to becoming the artist you aspire to be.
If you found our guide helpful, consider making a donation to help us create more free drawing guides. Your support is instrumental in keeping the SketchOk project alive. Or, you could also share the link to this guide on your social media or with friends who might be interested.
Let's make art accessible to everyone. Join our community on Facebook, Instagram, and Pinterest.
Happy drawing, and remember: every great artist was once a beginner. So keep practicing, and soon you'll be able to draw Greninja and all your favorite Pokémon characters with ease.