Welcome, aspiring artists, to our step-by-step tutorial on how to draw Izuku's child face, the adorable protagonist of My Hero Academia! Join us as we delve into the exciting world of manga and anime artistry. In this guide, we'll walk you through each stage, helping you master the art of capturing Izuku's youthful charm with your pencils.
Appearance and Story of Izuku Midoriya
Izuku Midoriya, also known as Deku, is the main hero of the My Hero Academia manga and anime series. Born Quirkless, his unwavering heroism and strong sense of justice captured the attention of the legendary hero All Might. Becoming All Might's protégé and inheriting his Quirk, One For All, Izuku now attends U.A. High School alongside his classmates in Class 1-A. His journey is filled with challenges, growth, and epic battles against formidable villains.
As we focus on drawing Izuku's child face, we'll capture his youthful appearance, innocent expression, and signature freckles. Get ready to recreate this beloved character's charm on paper!
Just a side note: you might be also interested in other drawing of Deku like:
Materials and Tools: Bring Your Artistic Arsenal
Before we dive into the step-by-step guide, let's make sure you have the right tools at your disposal. While you can use any drawing materials you prefer, we recommend the following:
A pencil (preferably 2B or HB) for sketching
A fine liner or black ink pen for inking
An eraser to correct any mistakes along the way
A pencil sharpener to keep your pencil points precise
Smooth drawing paper or a sketchbook to bring Izuku to life
Now that you have your art supplies ready, let's embark on our drawing journey!
Step-by-Step Drawing Guide: How to Draw Izuku's Child Face
Throughout this guide, we'll use a series of images to illustrate each step. Remember, the red color indicates the current drawing step, and the black color shows previously drawn lines. Let's begin!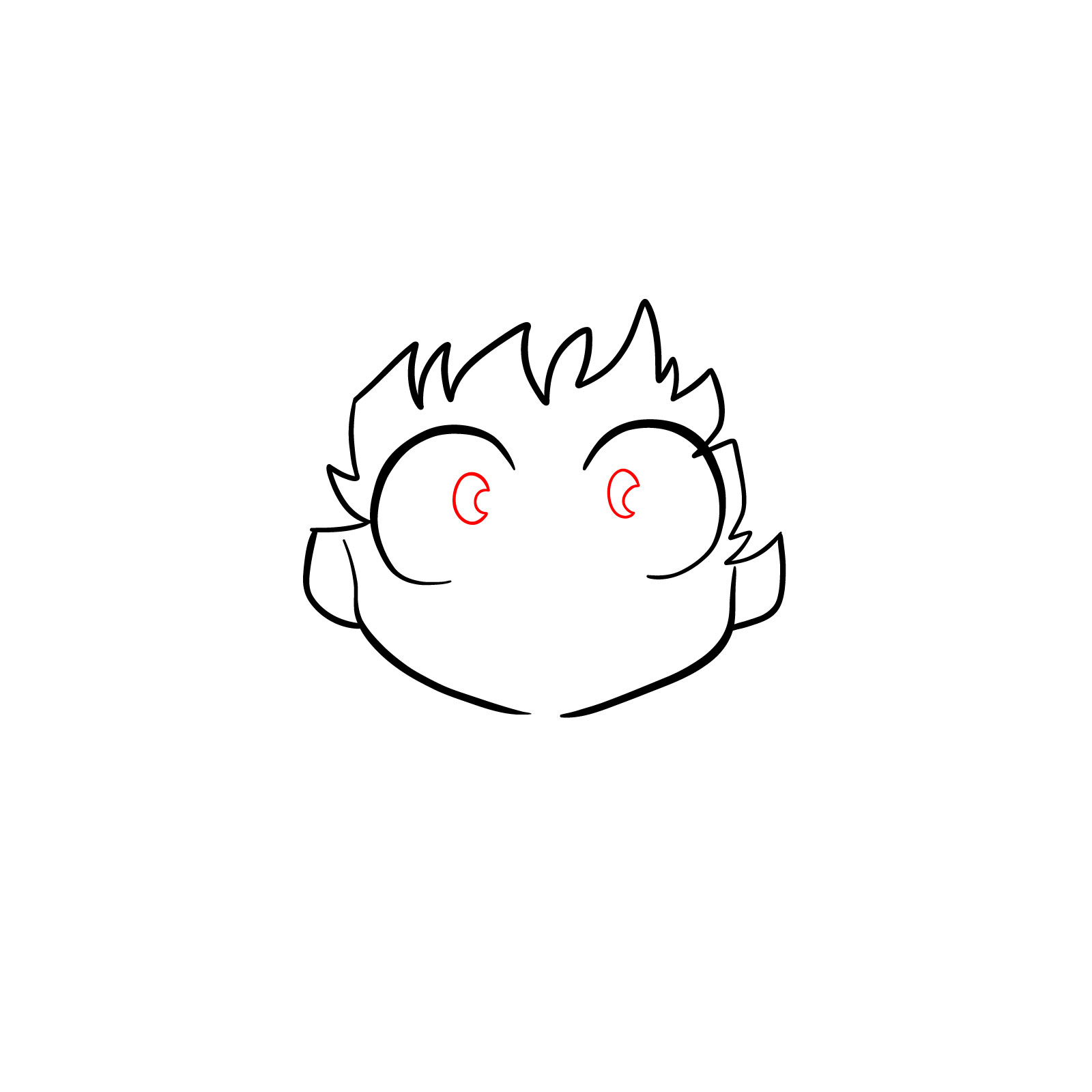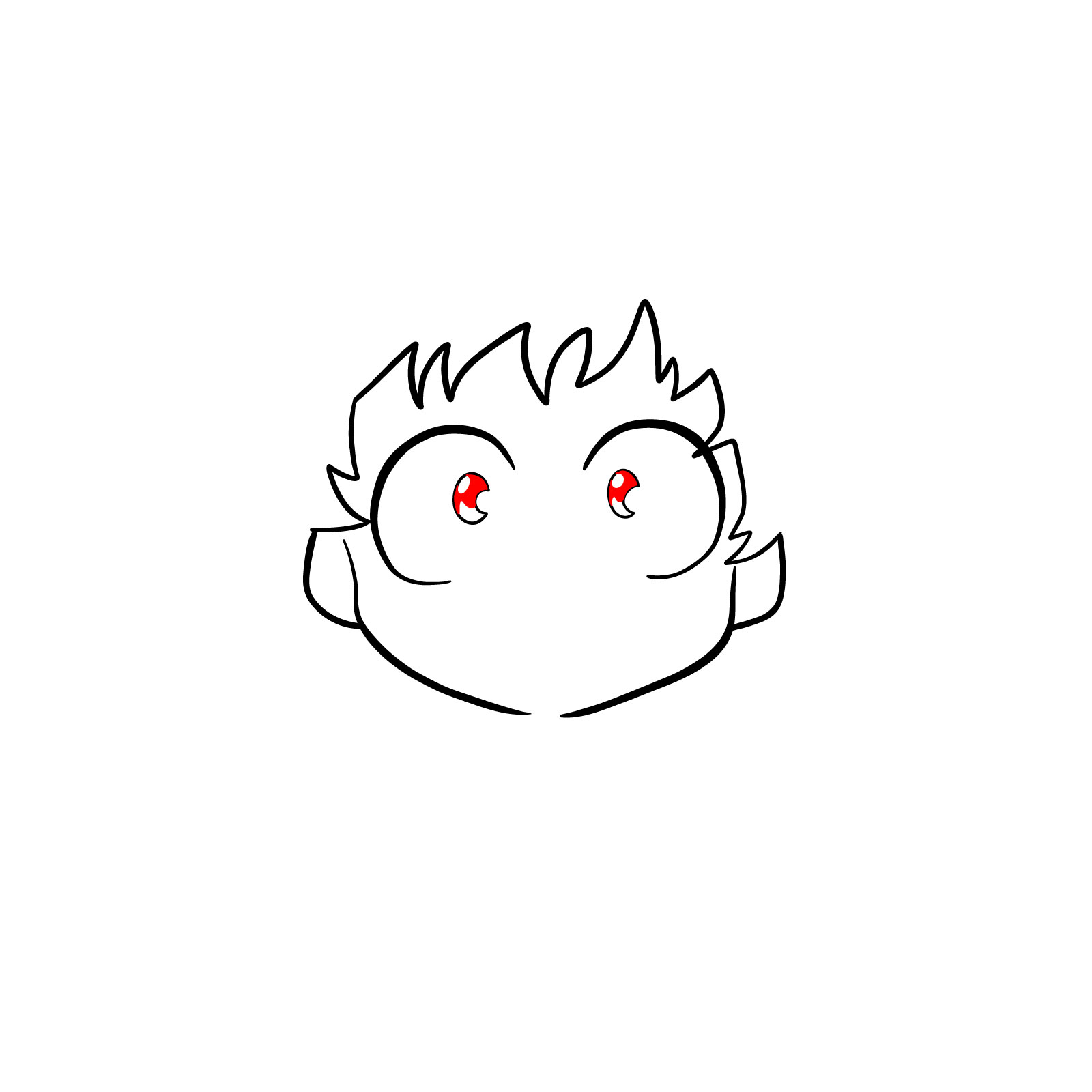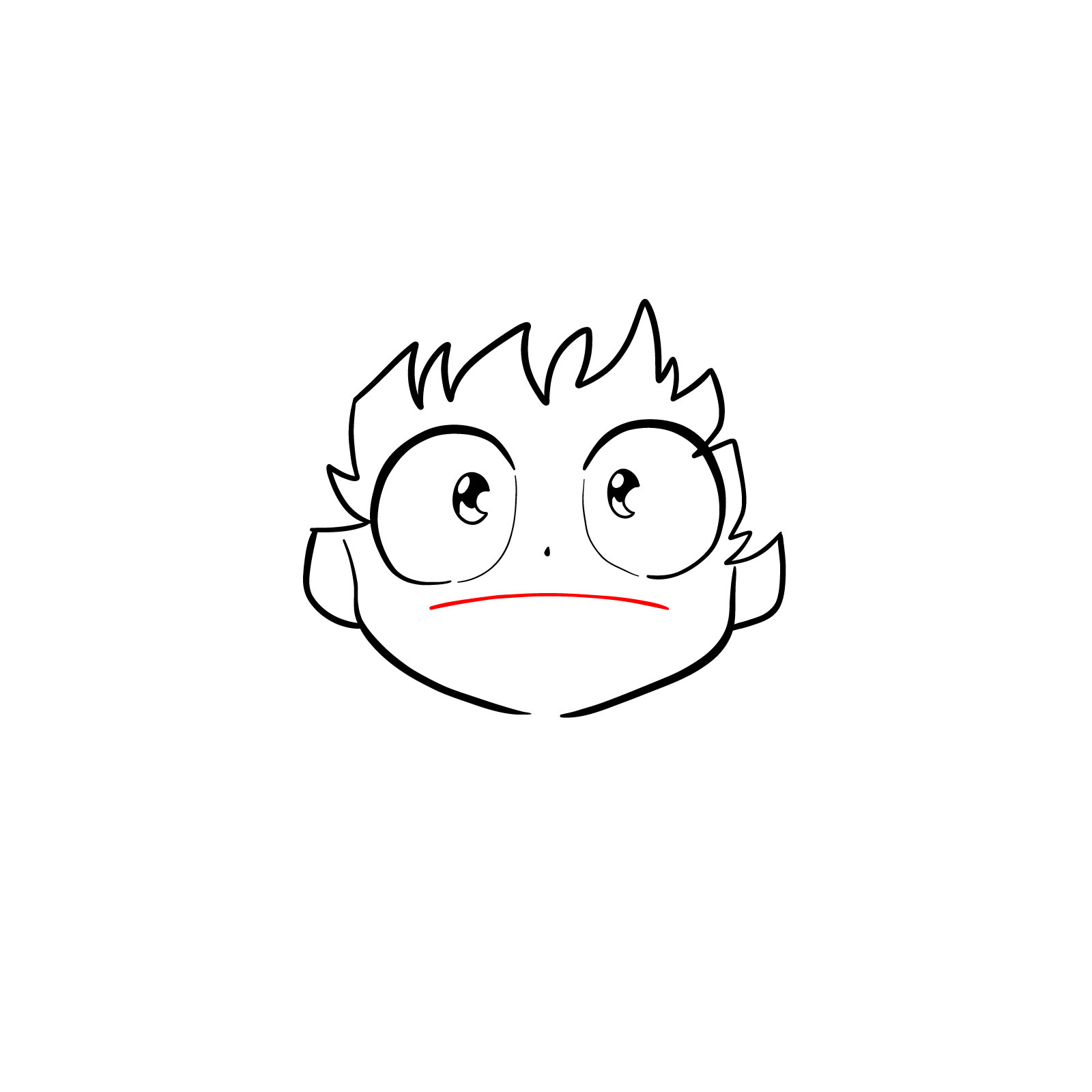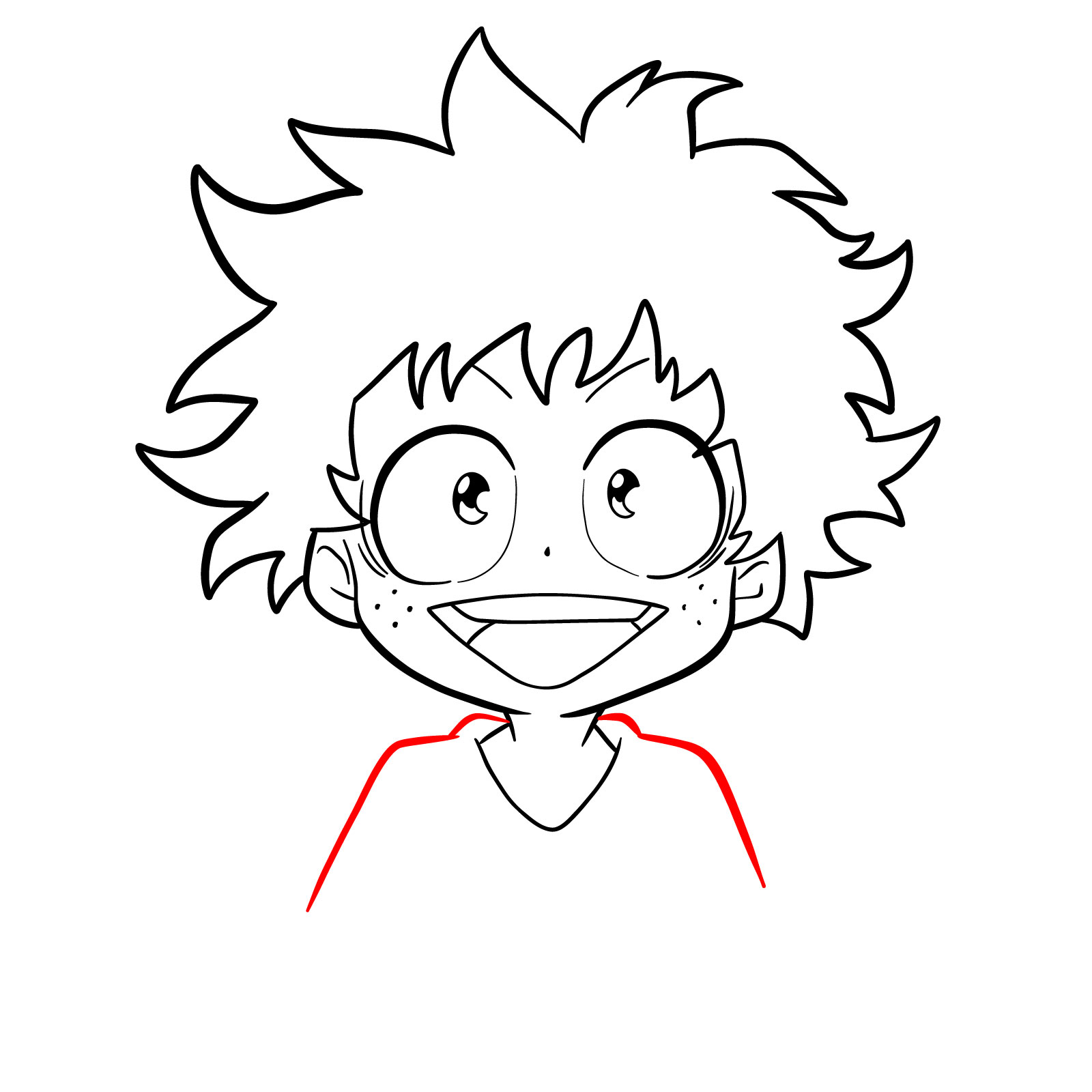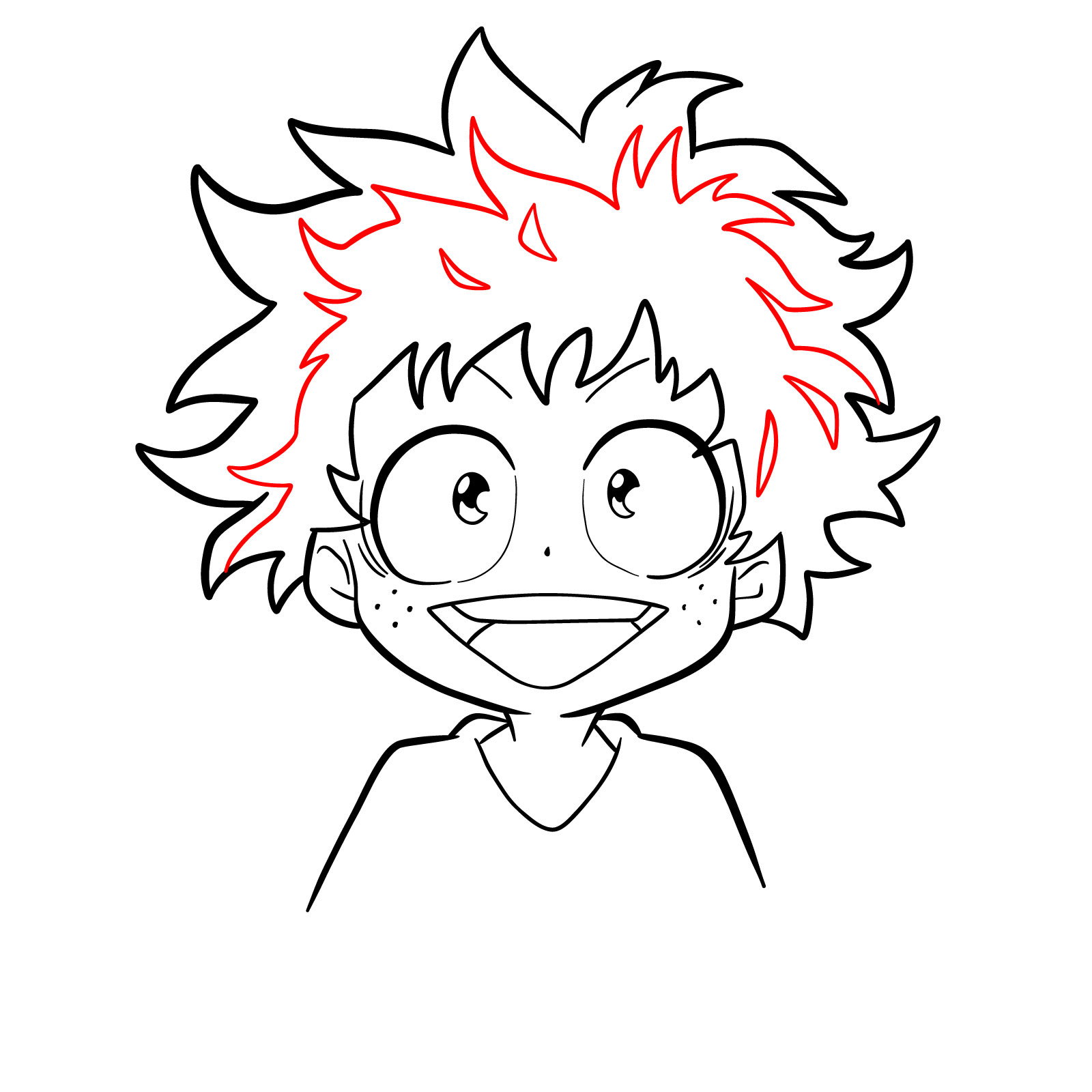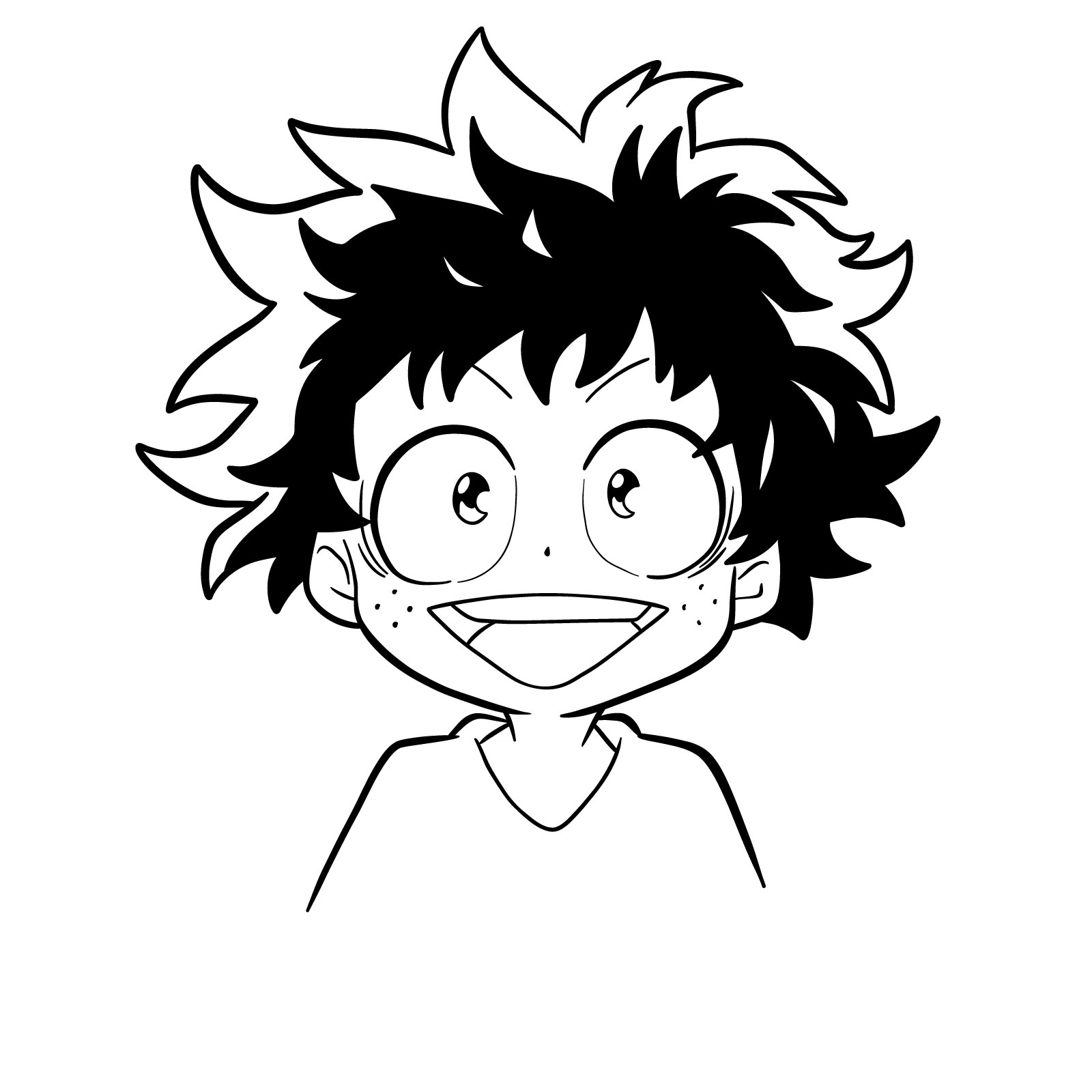 Frequently Asked Questions
Q: How long does it take to master drawing Izuku's child face?
A: The time it takes to master any drawing varies from person to person. It depends on your dedication, practice, and individual learning pace. Embrace the process, be patient with yourself, and enjoy the journey of improvement.
Q: How can I add my unique style to the drawing?
A: Adding your personal touch and style to your artwork is essential for self-expression. Once you master the foundational techniques, feel free to experiment with different art styles, line weights, or even incorporate elements from your own imagination. Let your creativity shine!
Q: Where can I find more drawing tutorials?
A: For more exciting drawing tutorials, tips, and inspiration, explore our website and explore our extensive collection. Also, consider subscribing to our social media accounts for daily updates and engaging art content. Let's keep the creativity flowing!
Wrap-Up: Unleash Your Creative Superpower!
Congratulations, dear artists, on completing our step-by-step tutorial on how to draw Izuku's child face. You've learned the techniques to capture the charm and innocence of this beloved character. Now, it's time to put your skills to practice, create your unique artwork, and embrace your creative superpower.
Don't forget to share your fantastic creations with the world! Support us by sharing the link to this guide with your fellow artists and friends. If you find our tutorials helpful and want to show your appreciation, consider donating to us on Buy Me a Coffee. Every contribution helps us continue providing free art resources for aspiring artists like yourself.
Remember to follow us on social media for more tutorials, tips, and inspiration:
Stay tuned for more exciting tutorials and let your artistic journey unfold. Keep drawing, keep creating, and keep shining!