Embark on a creative journey and learn how to draw Deku in his Costume Beta. This guide will equip you with the knowledge to bring the My Hero Academia character to life on paper.
Key Features of Deku's Costume Beta
Teal jumpsuit with intricate black outlines for a heroic look
Reinforced beige shoulder pads signifying his combat readiness
Updated gloves and respirator emphasizing his evolution
Compare this with Deku's other costumes like Costume Alpha's lighter green hue and the more advanced Costume Epsilon and Delta to understand his progression.
Sketching Tip: Focus on the armor-like details and utility belt that are characteristic of Costume Beta.
About the Step-by-Step Drawing Guide
The guide offers 46 steps. It starts with the basic proportions using a stick figure. Subsequent steps involve refining the sketch with attention to Deku's head, body, and costume details.
Red

marks the current step,

Grey

is for the initial sketch,
and

Black

indicates previous lines.
This structured approach simplifies the complexity of Costume Beta's design.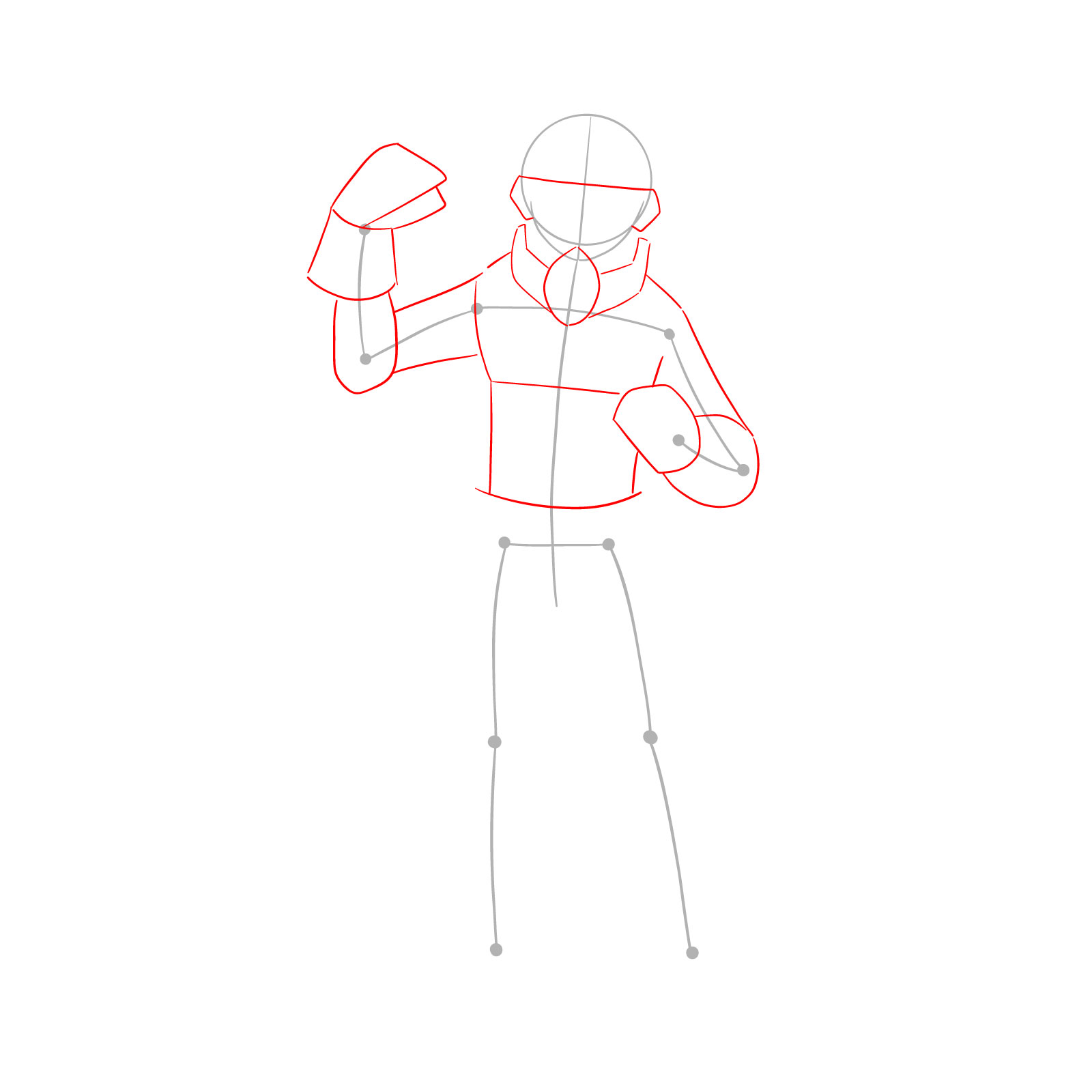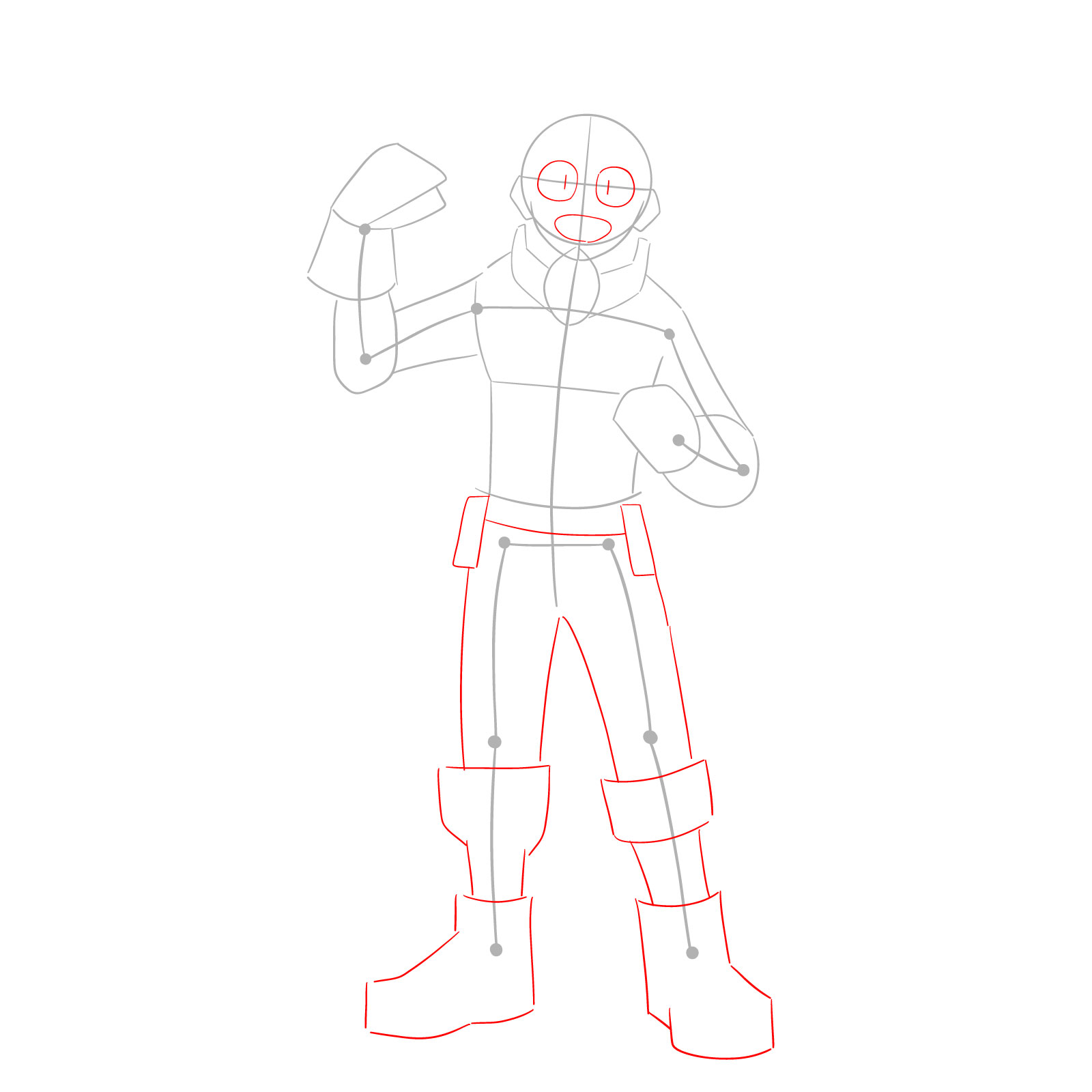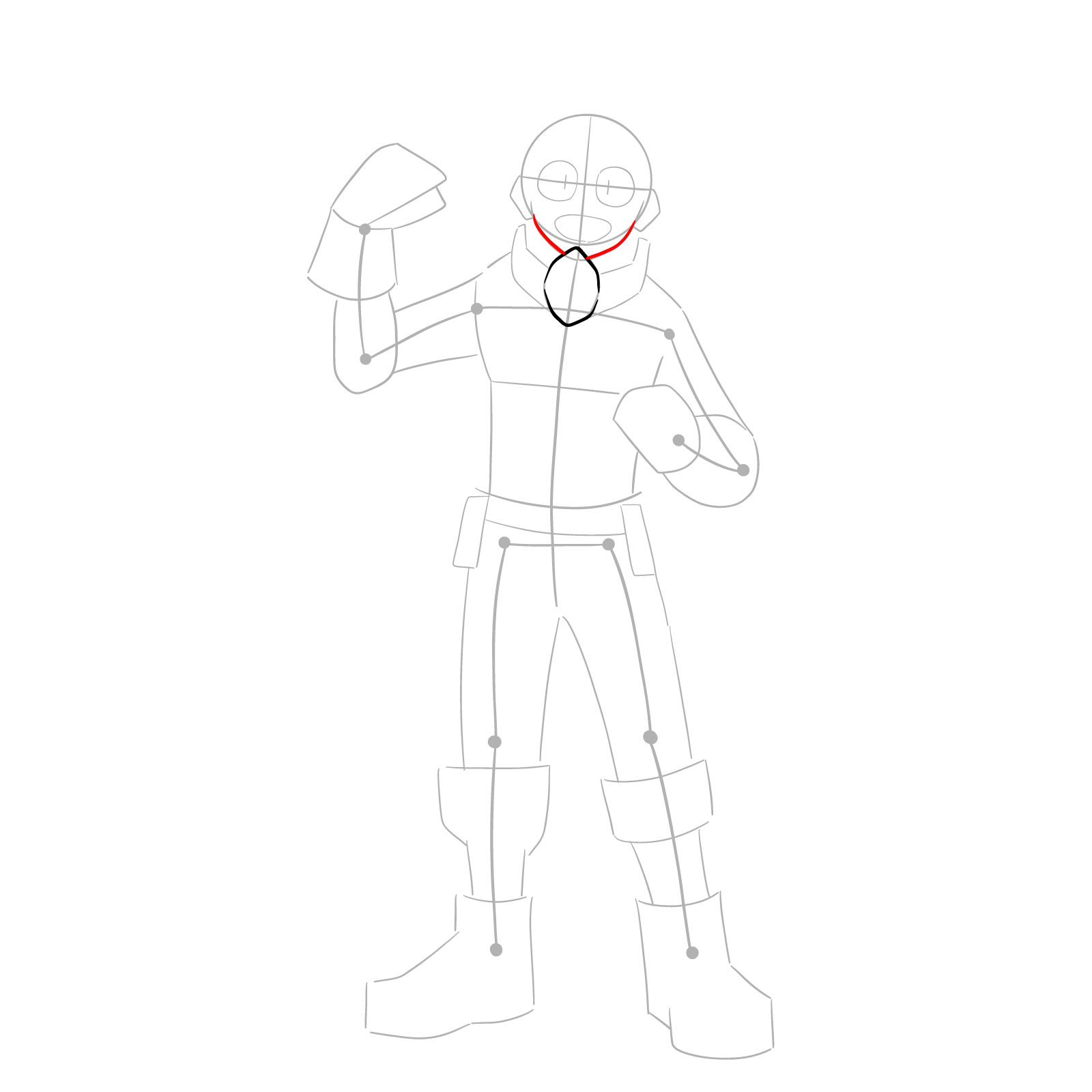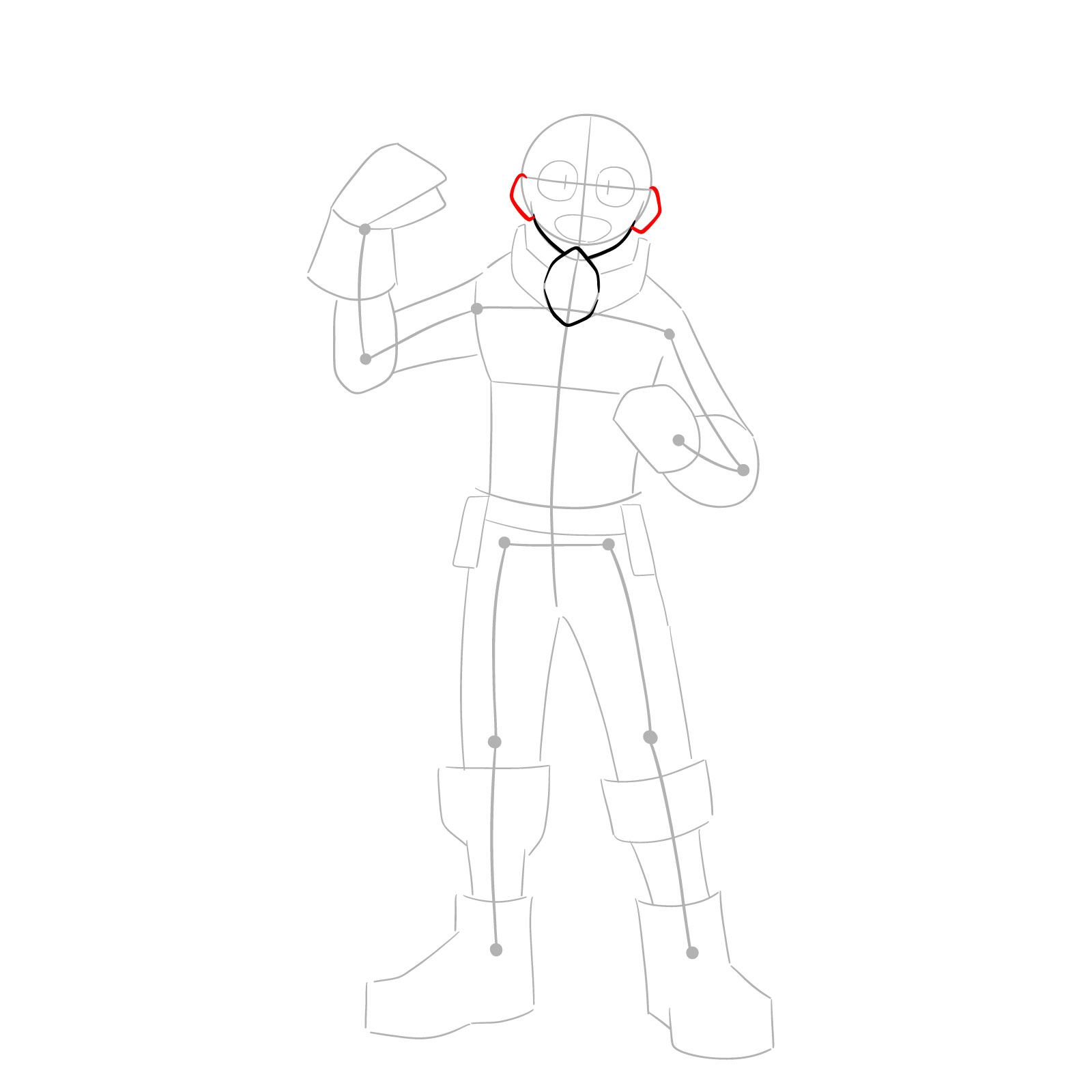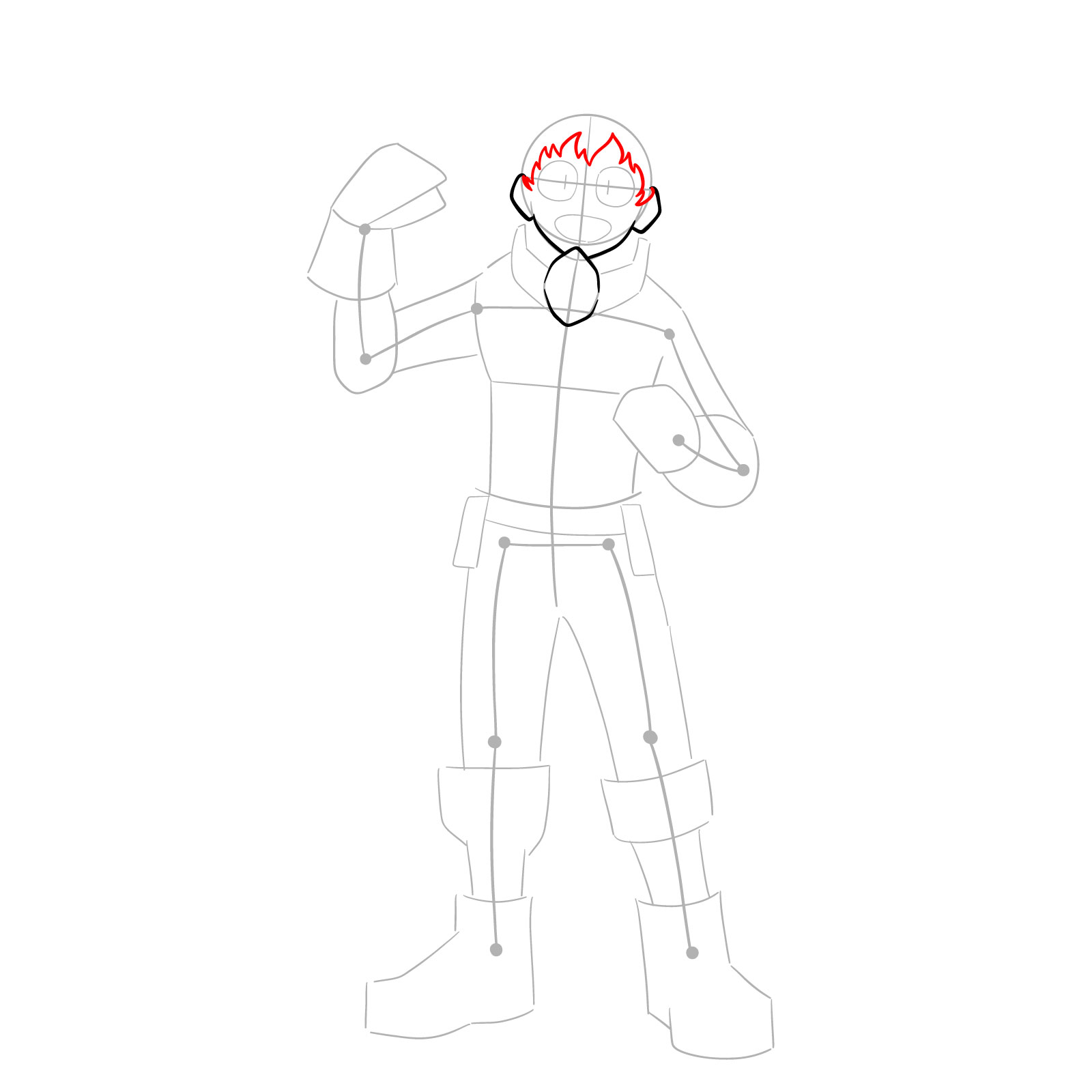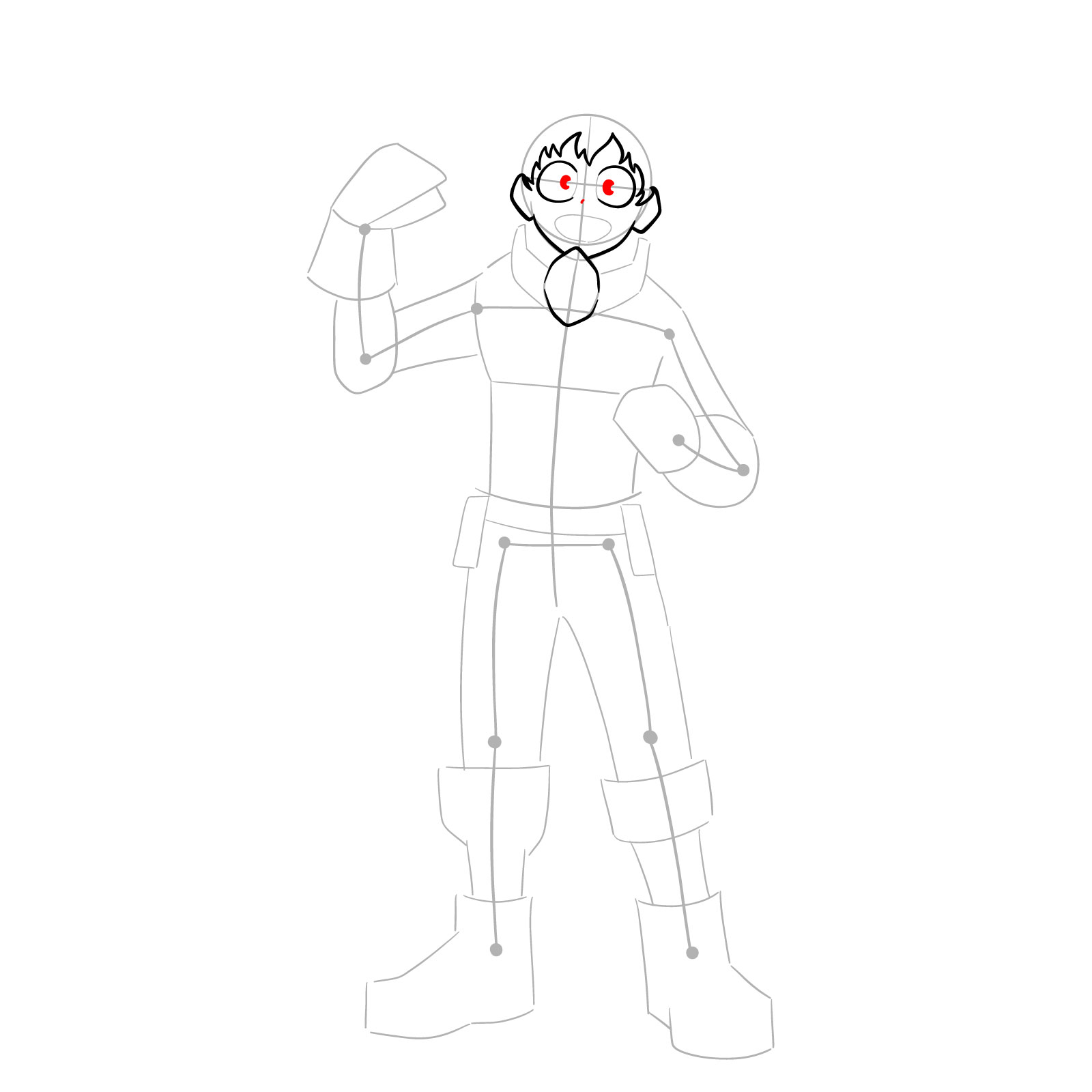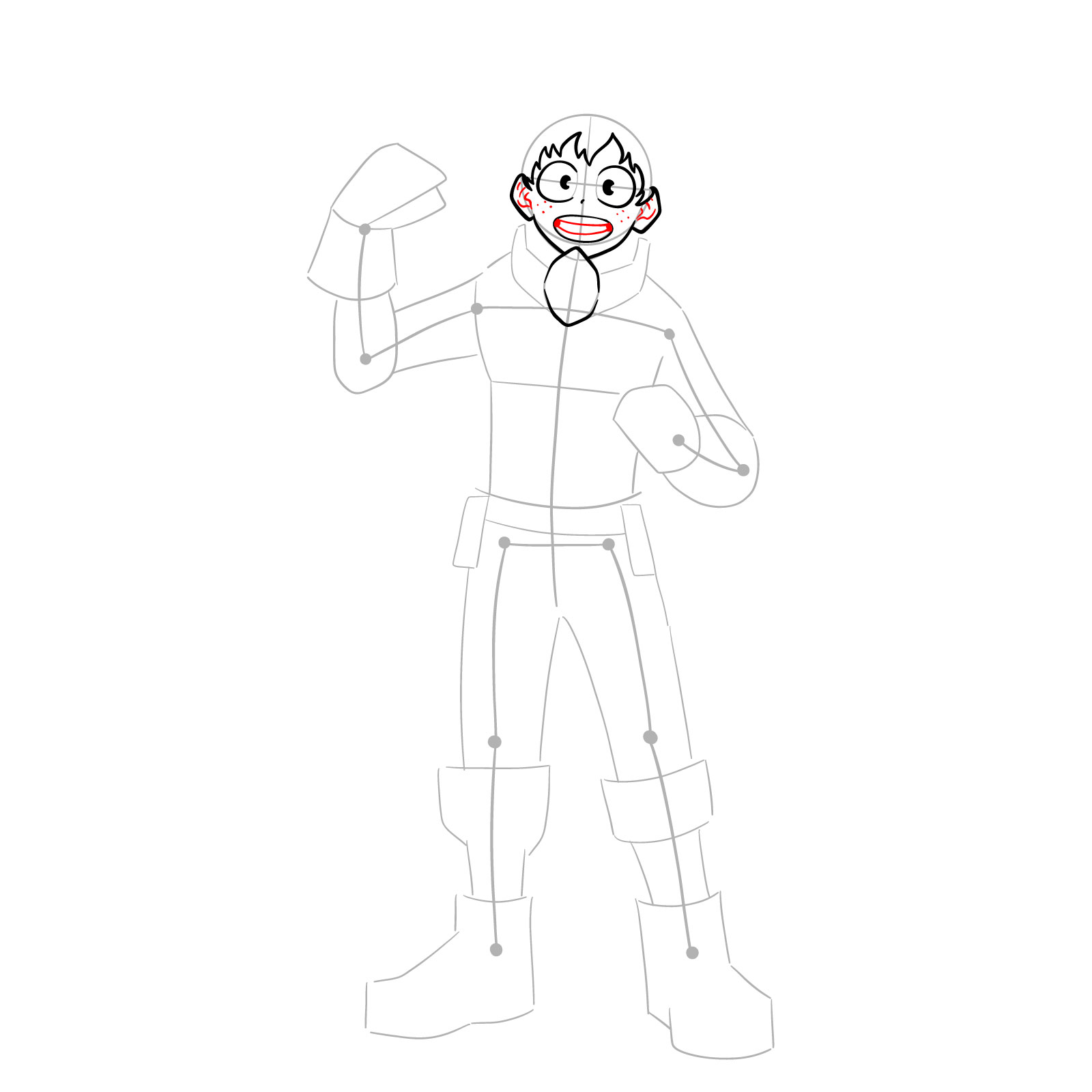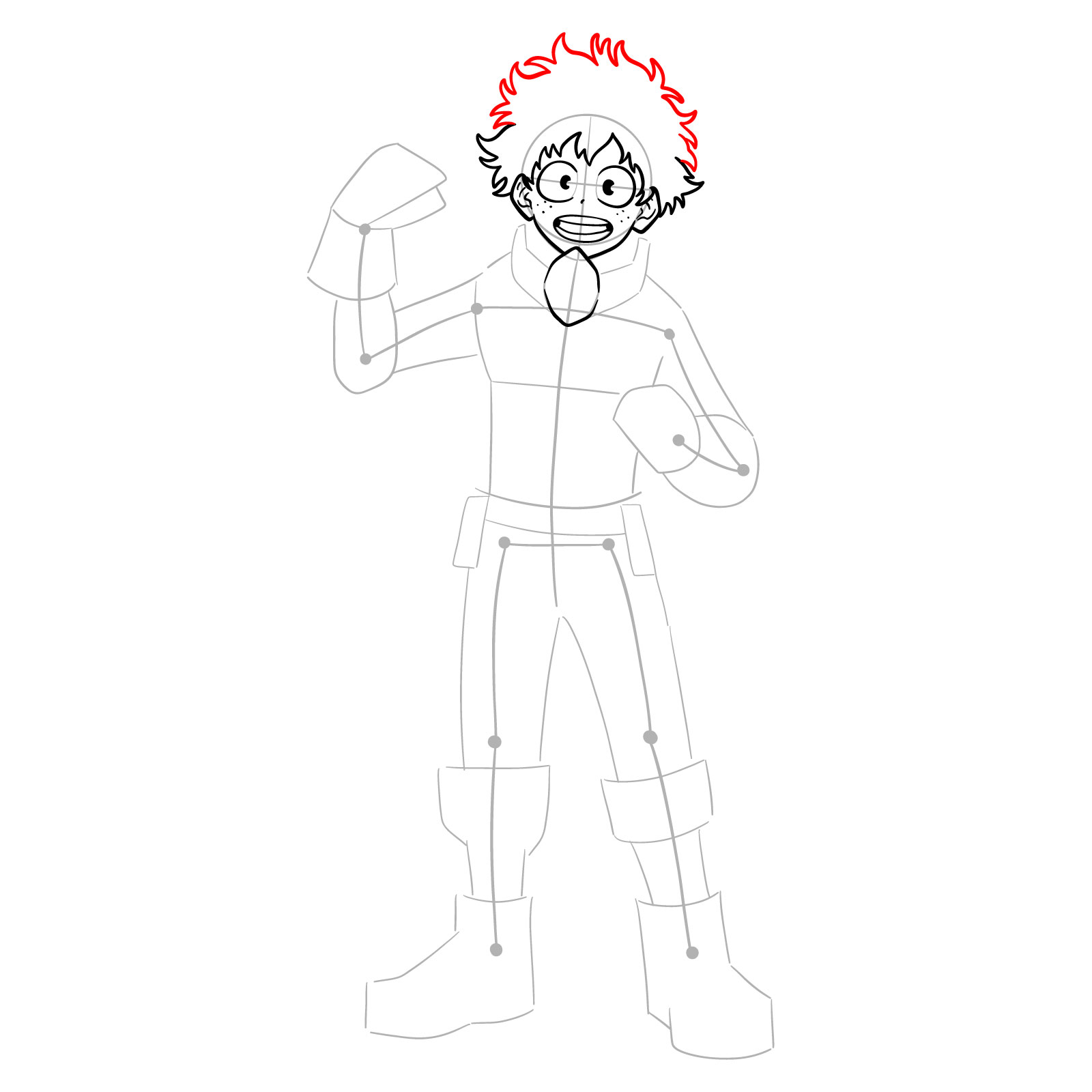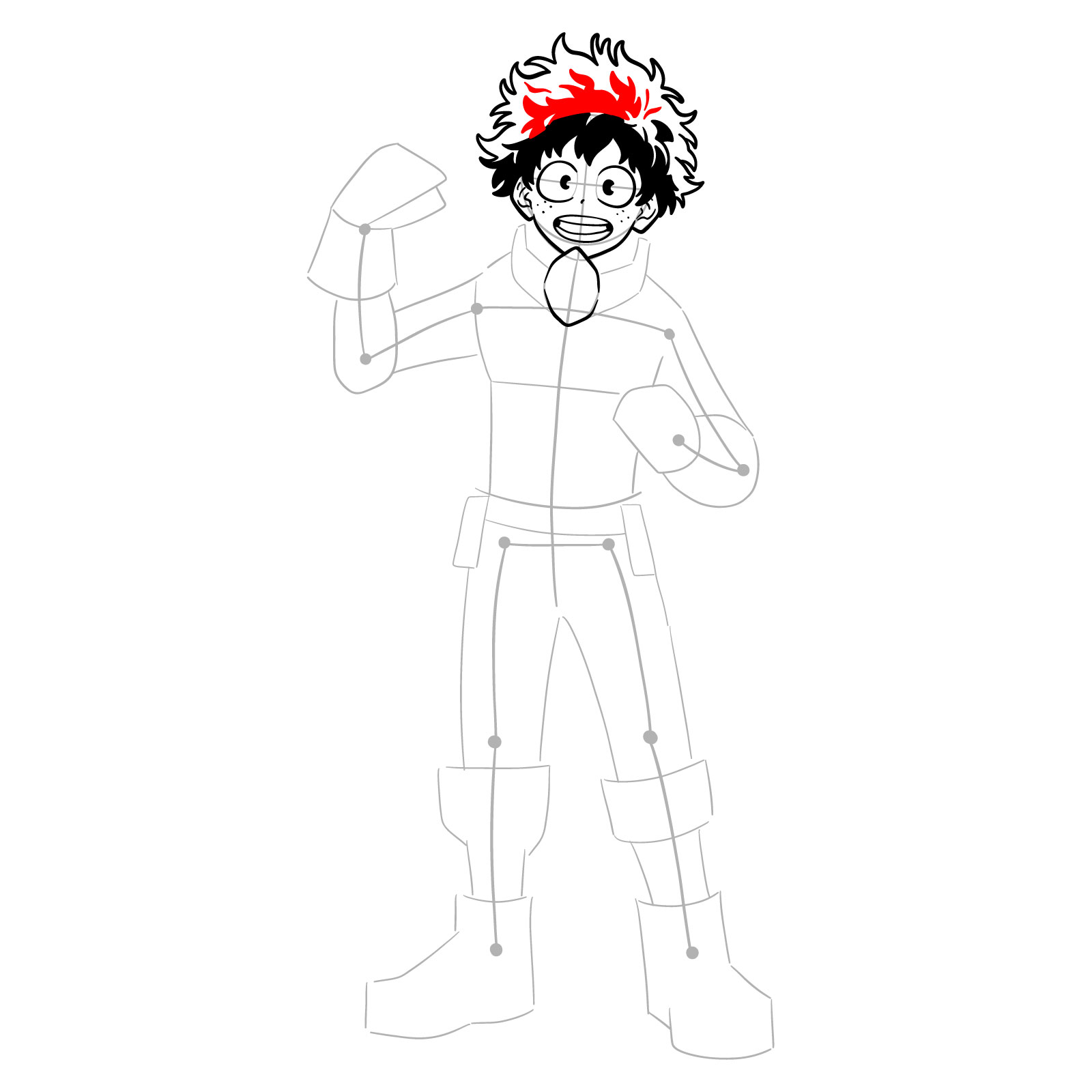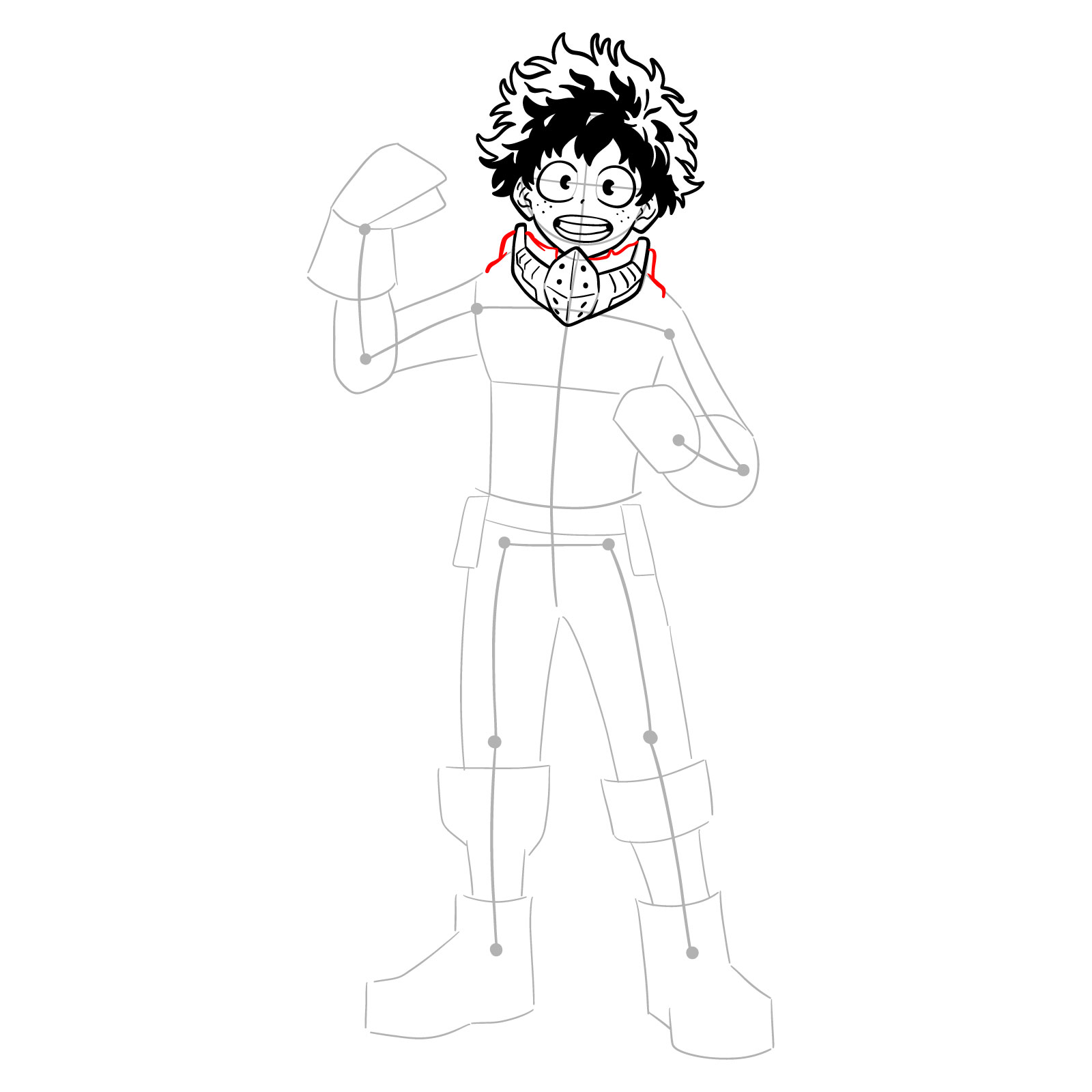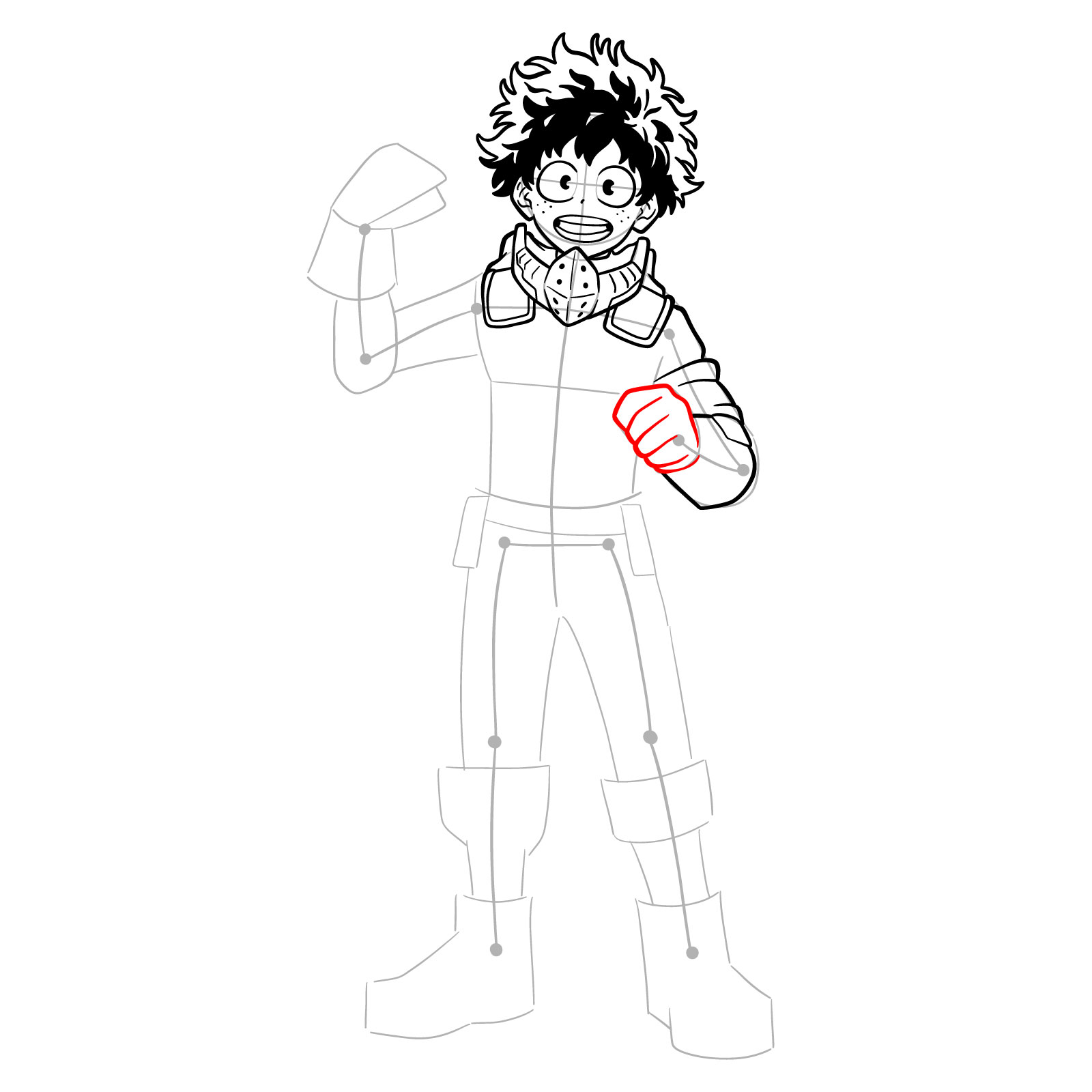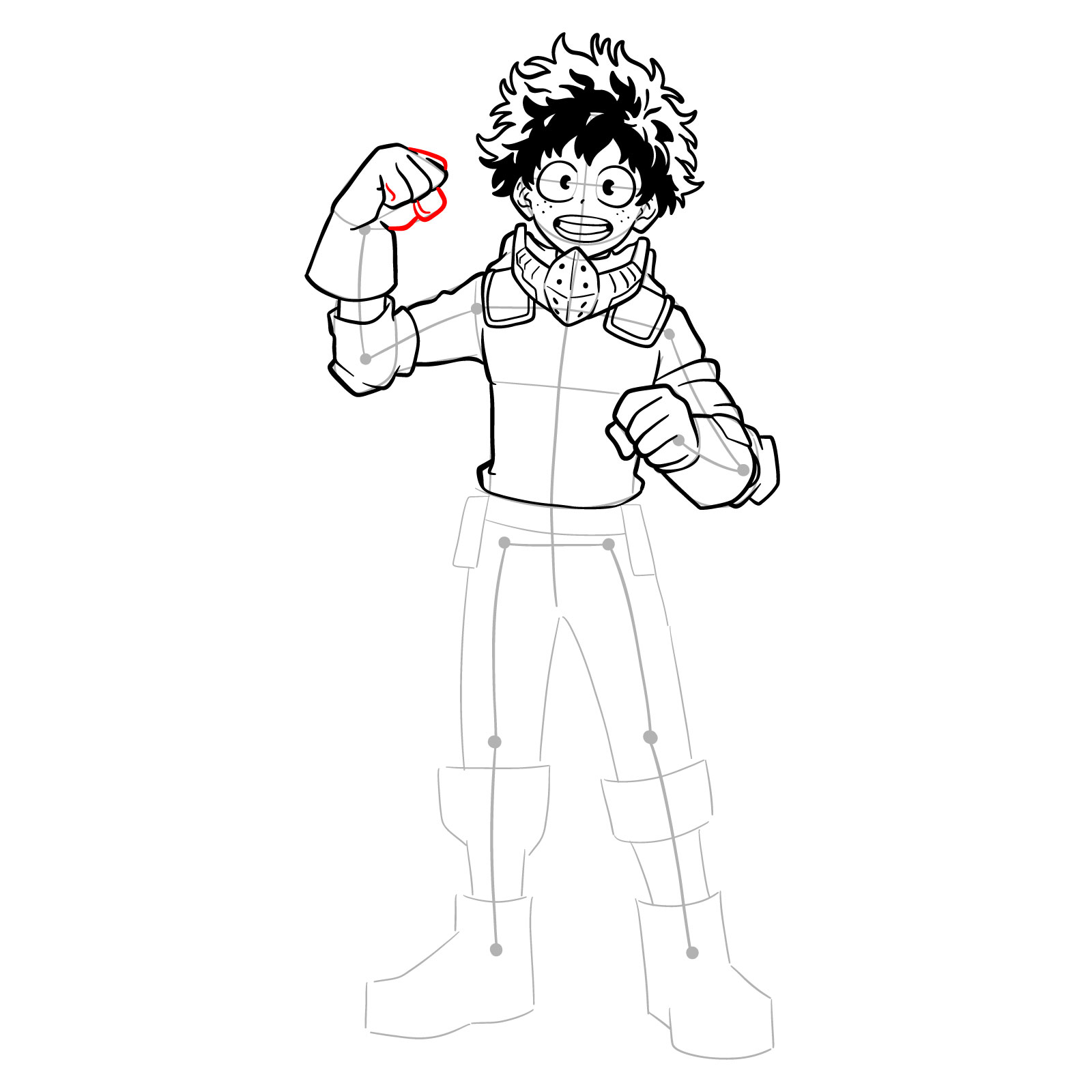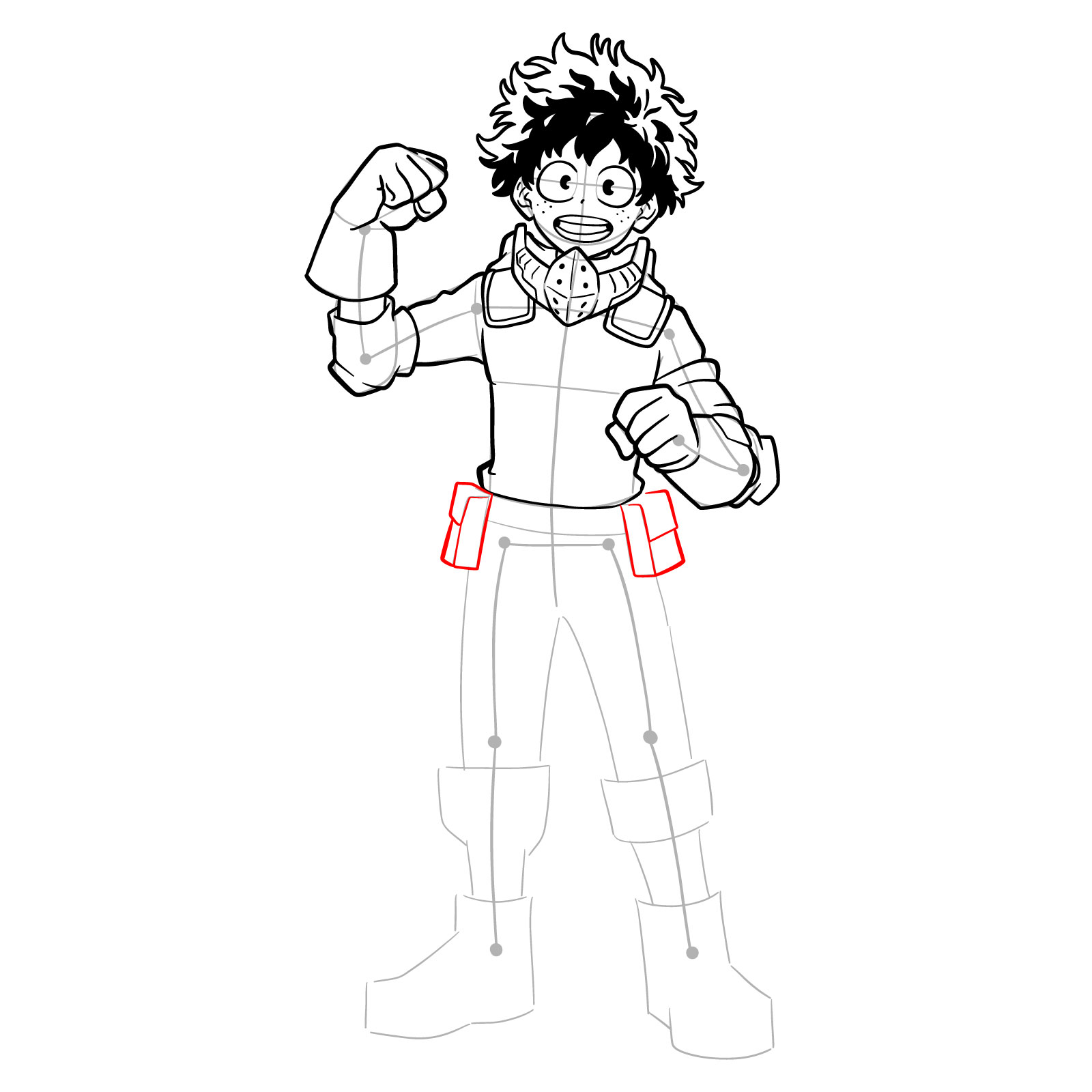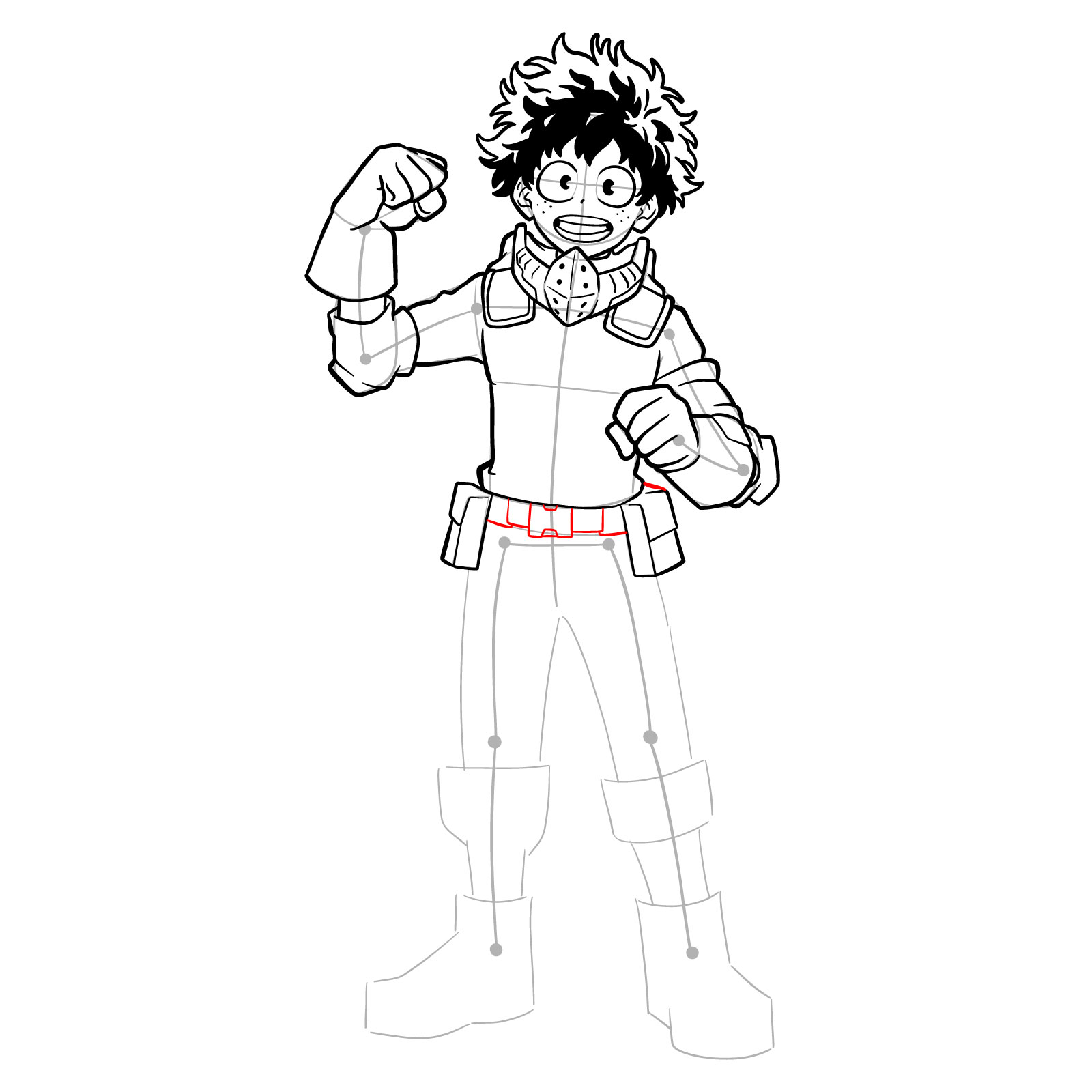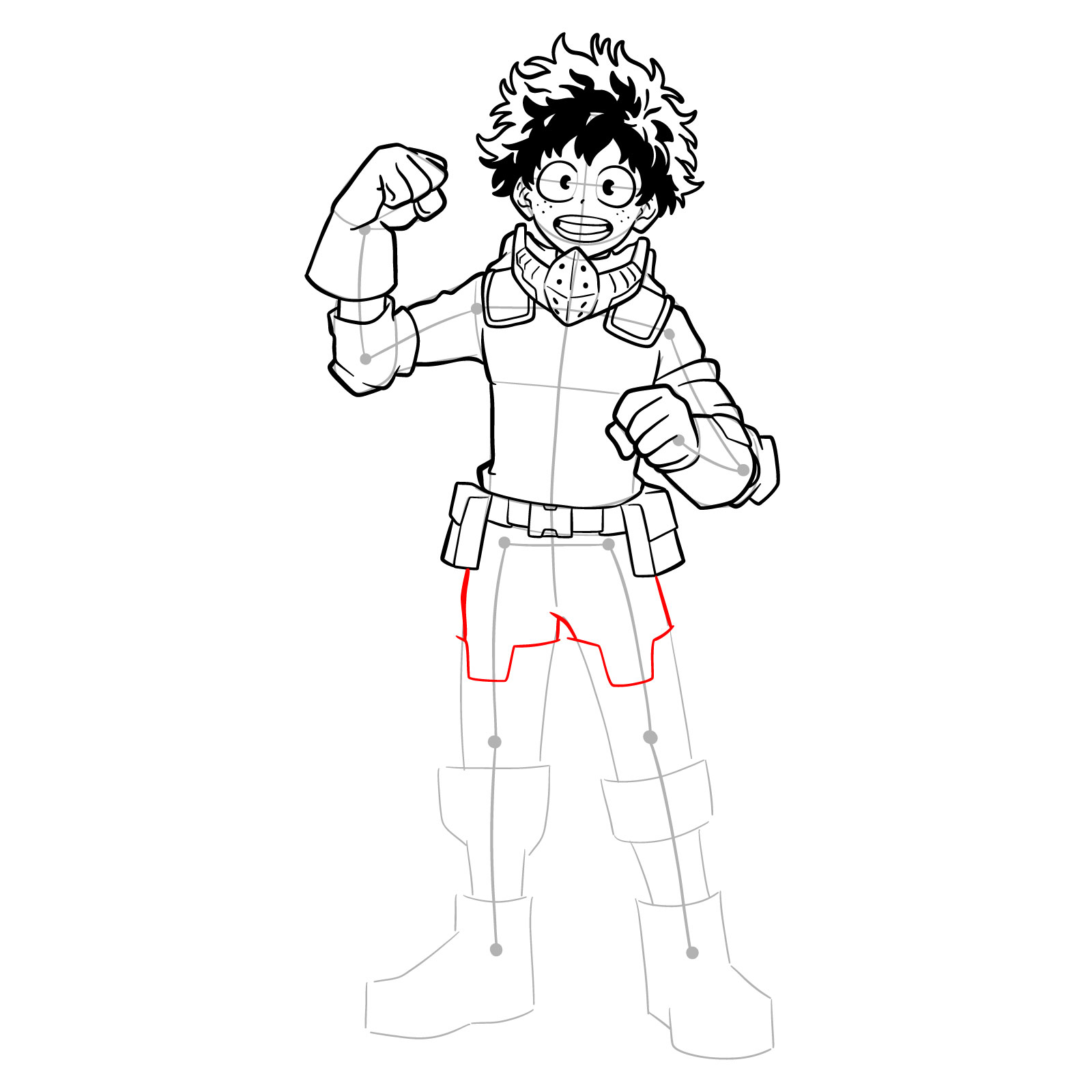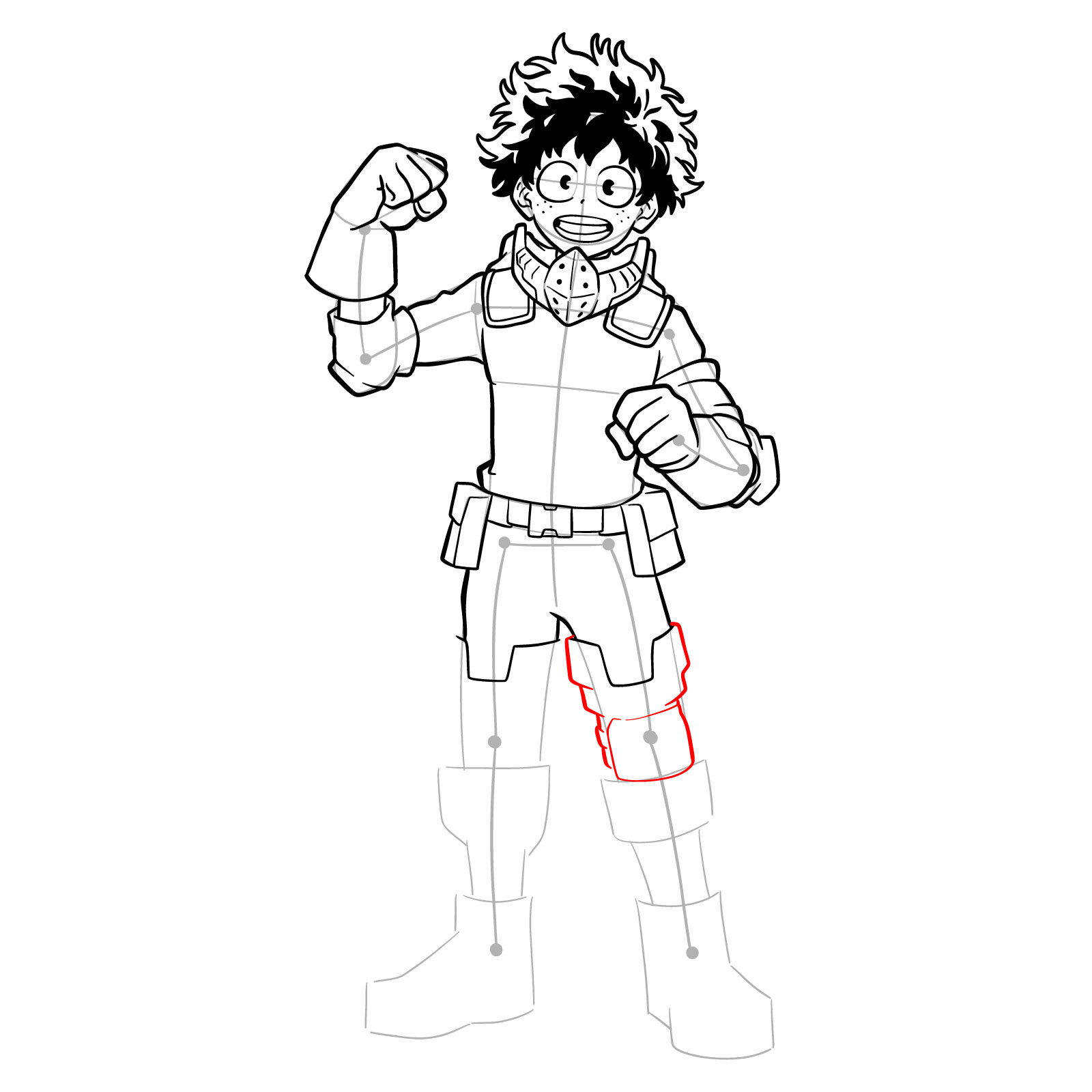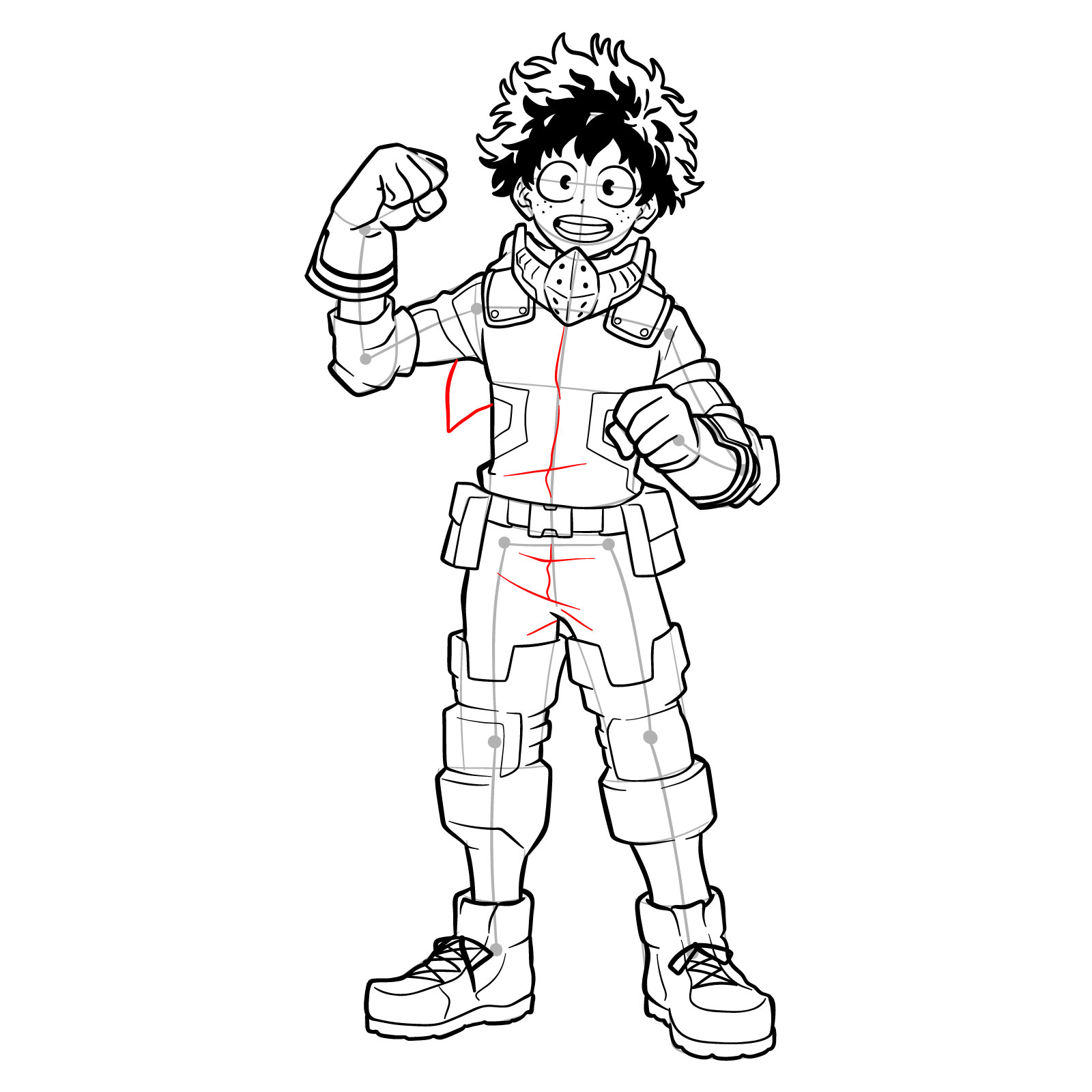 Enhancing Your Sketch: From Pencil to Ink
Once the pencil sketch is complete, inking is the next step. Use a fine liner to trace over your pencil lines, adding depth and definition. Wait for the ink to dry before gently erasing the pencil to prevent smudging.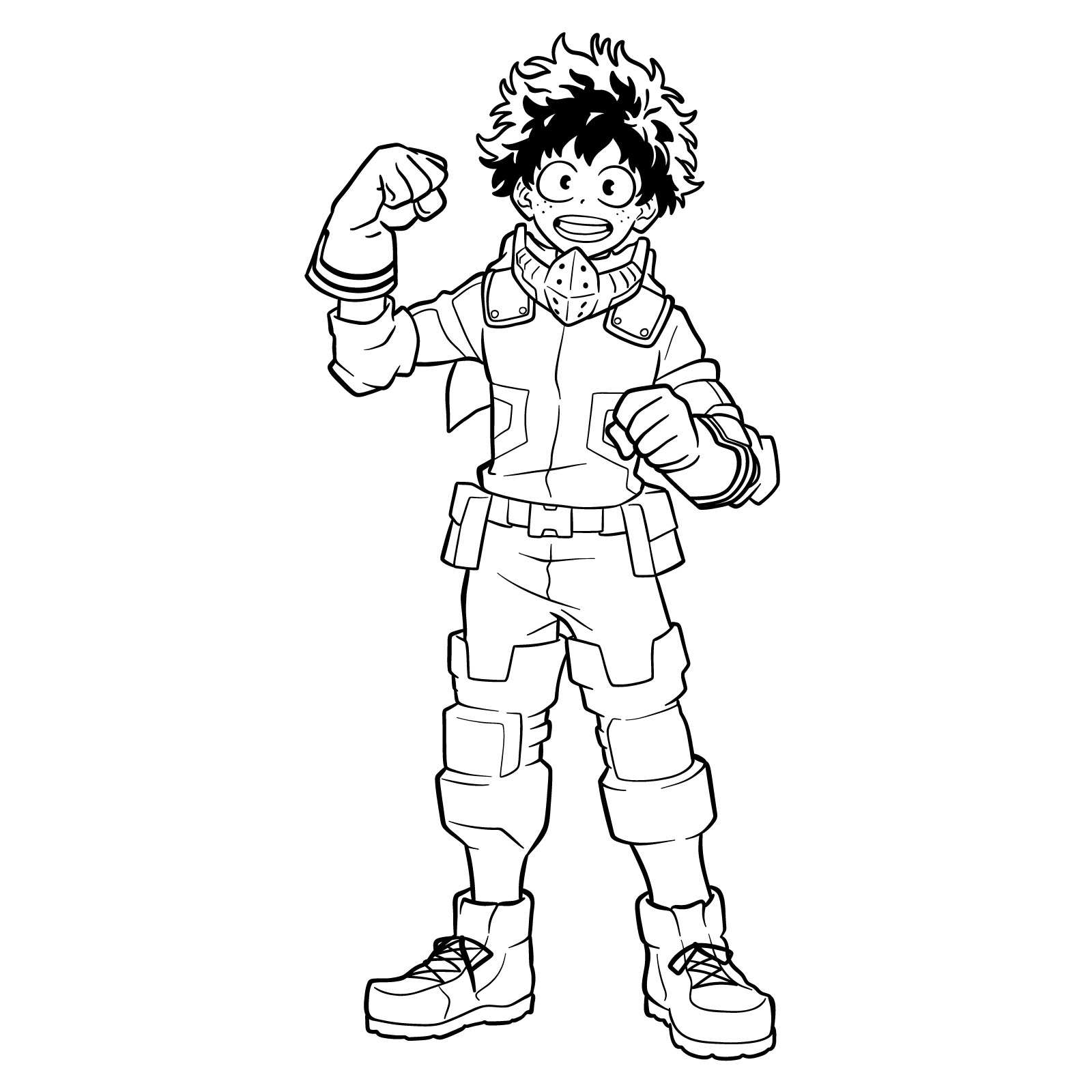 Concluding our Deku Drawing
Your depiction of Deku in Costume Beta is now complete. Share your artwork and join the SketchOk community on our Facebook, Instagram, and Pinterest pages. Keep drawing, and let each sketch reflect the courage and determination of U.A. High's aspiring hero.