Welcome to our detailed tutorial on how to draw Eren Jaeger's Titan form full body, as seen in the climactic final season of Attack on Titan. This guide aims to equip you with the skills to recreate the imposing stature and fierce details that characterize Eren's transformation.
Understanding Eren's Titan Form: Key Traits and Sketching Tips
Massive stature, reaching 15 meters in height
Long, shoulder-grazing hair with elongated ears
Distinct facial features: hooked nose, sunken eyes, jagged mouth without lips
Lean, muscular physique, unlike the typical Titan build
When sketching, consider the proportions and the unique silhouette of Eren's Titan form. It's not just about size, but about capturing the raw emotion and intensity of the character. To add depth to your artwork, consider drawing other characters from the series in relation to Eren's Titan like the Colossal Titan and Annie's titan form showcasing their dynamics.
Navigating the Sketching Process: Your Visual Map
This guide is a curated collection of high-quality images, each serving as a progressive step towards the final masterpiece. The guide's ingenious color coding simplifies the process:
Red Color:

Marks the current drawing step to focus on.

Black Color:

Highlights the lines crafted in previous steps.

Grey Color:

Indicates the basic proportion sketch, your initial blueprint.
From the first stick figure sketch to the detailed and inked final form, follow the 25 steps to watch your Titan come to life.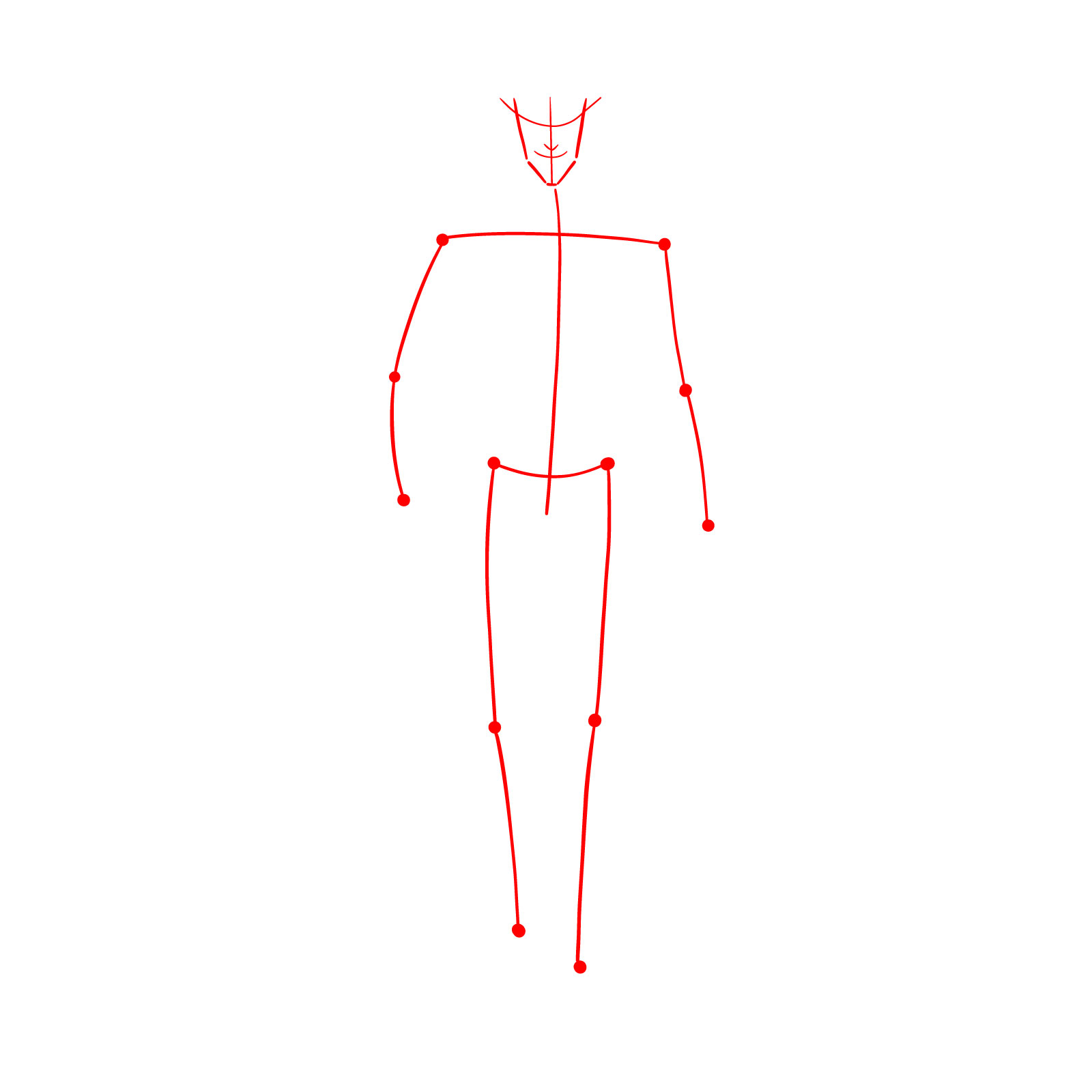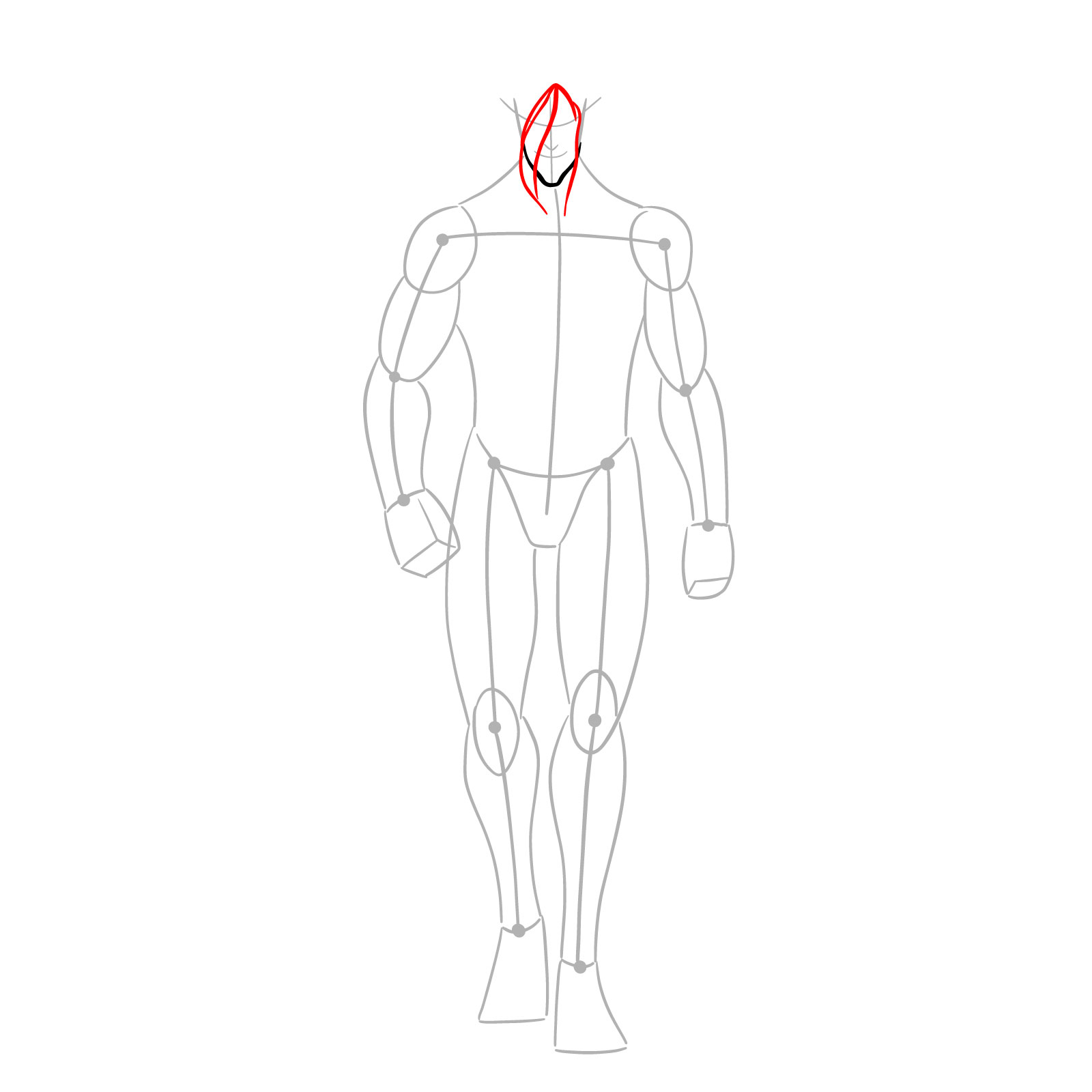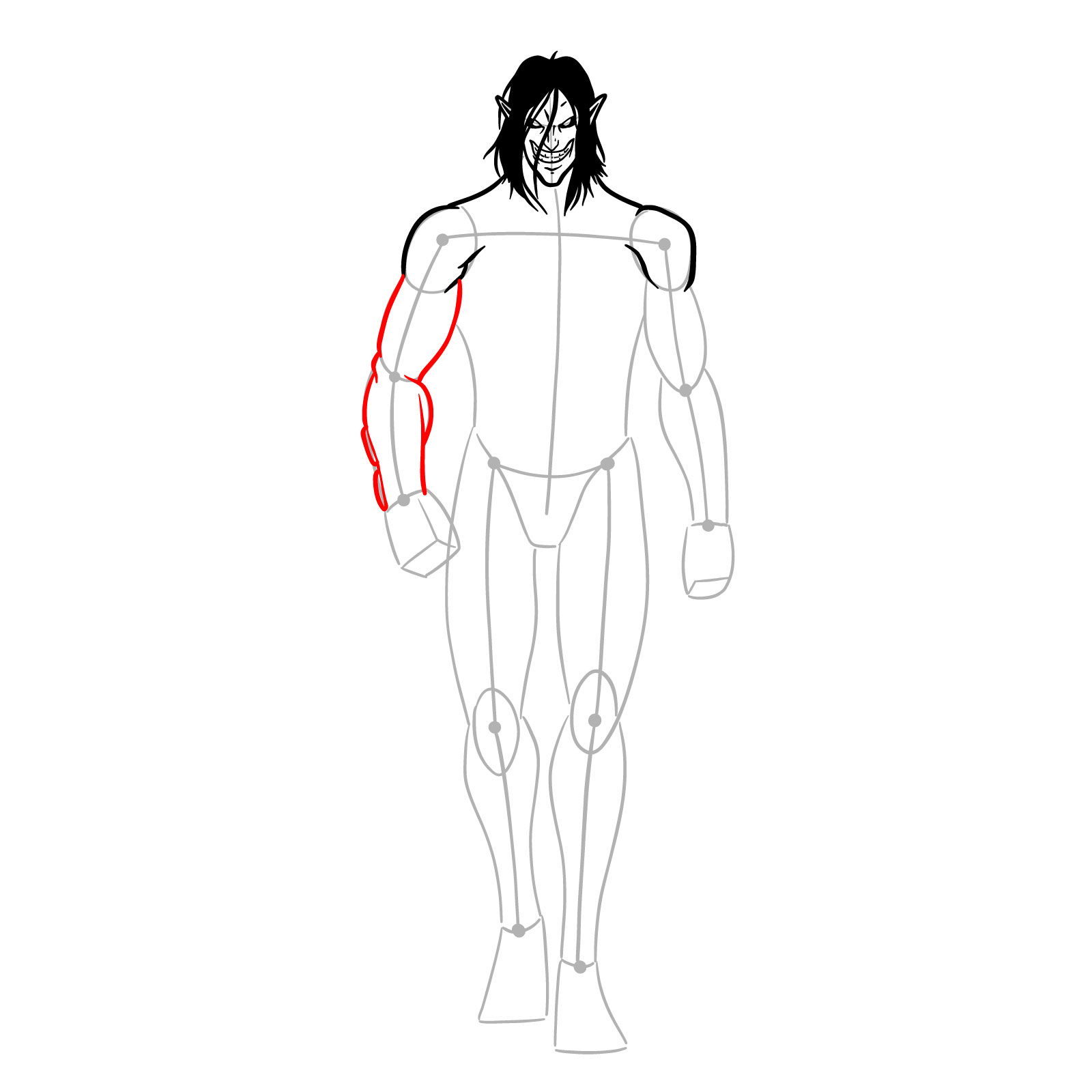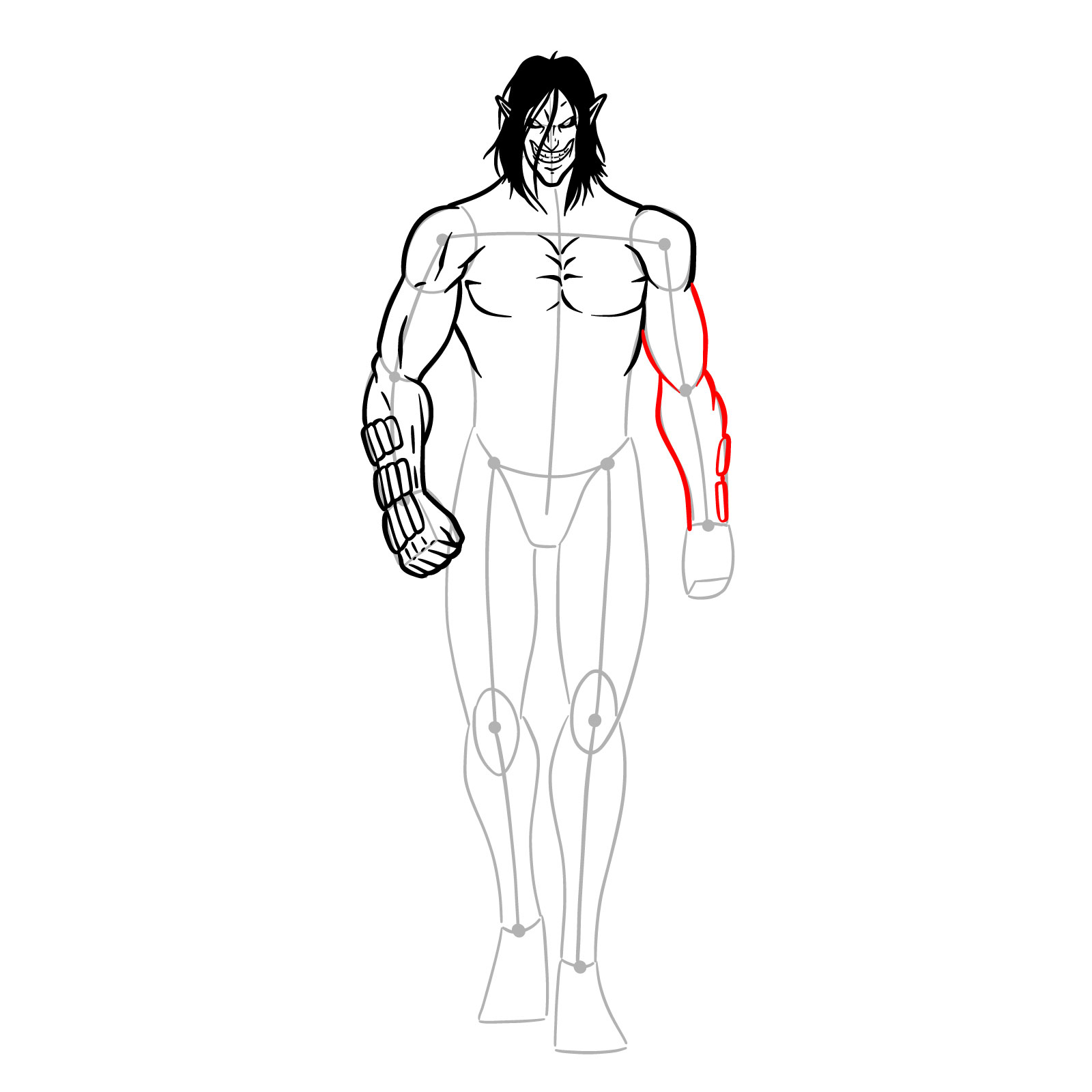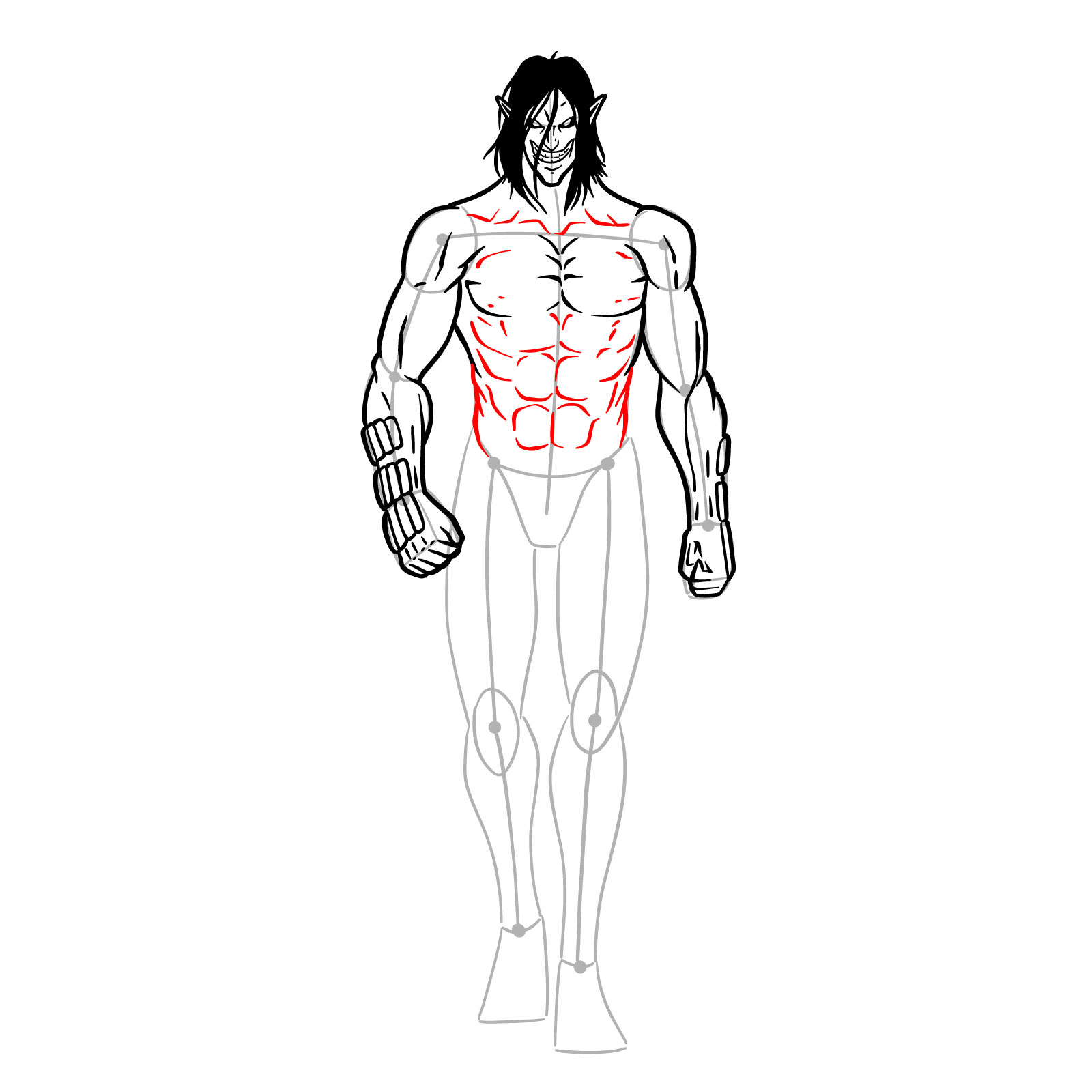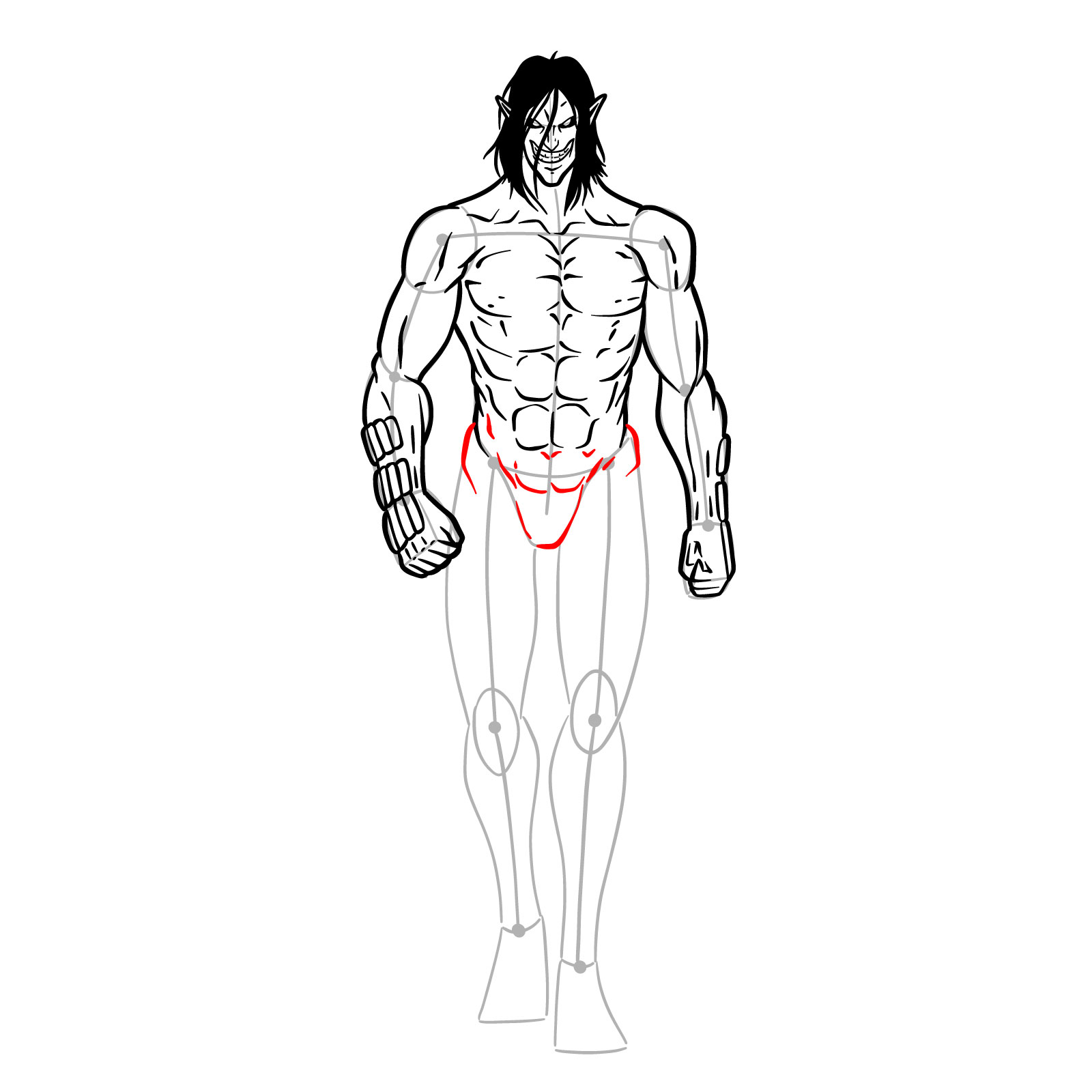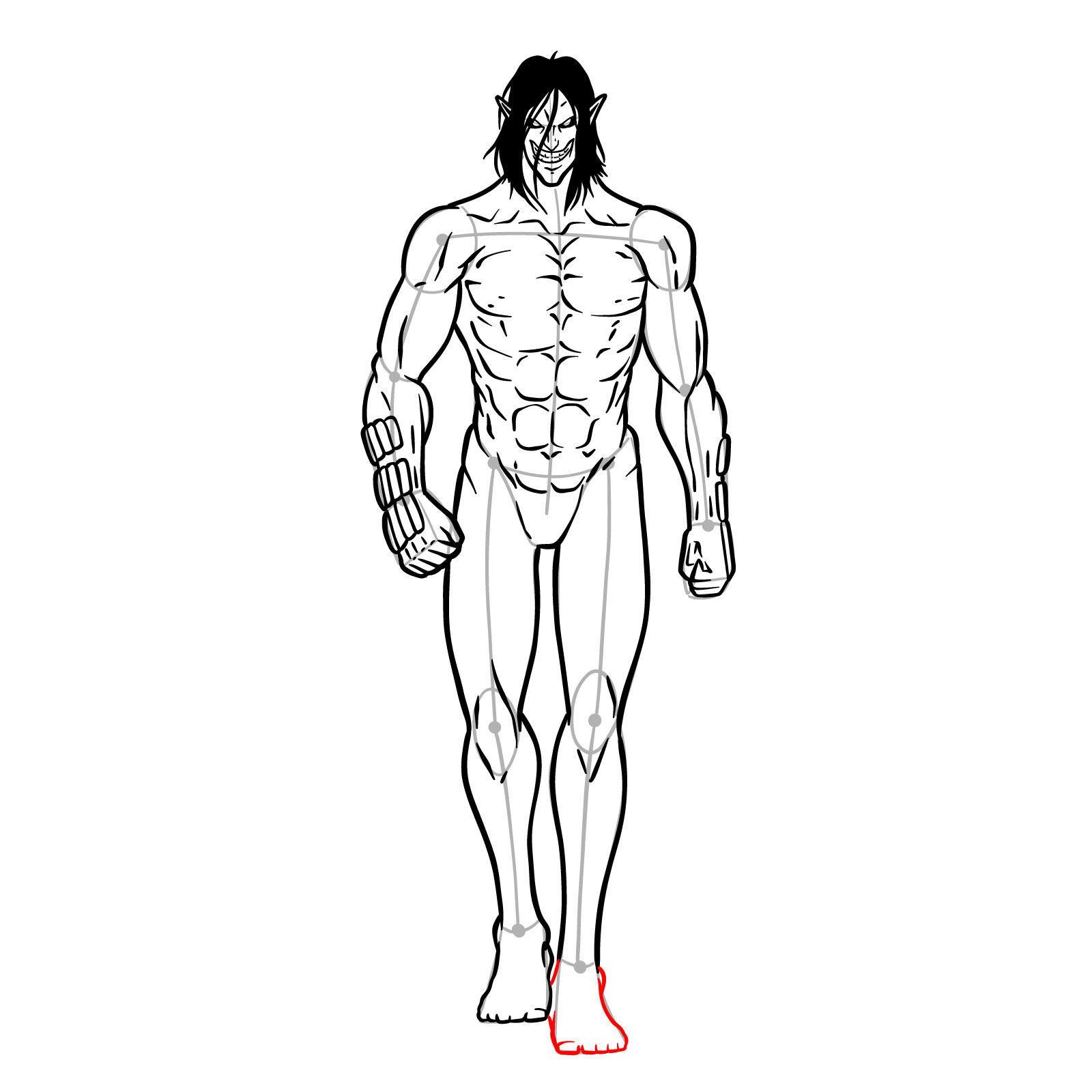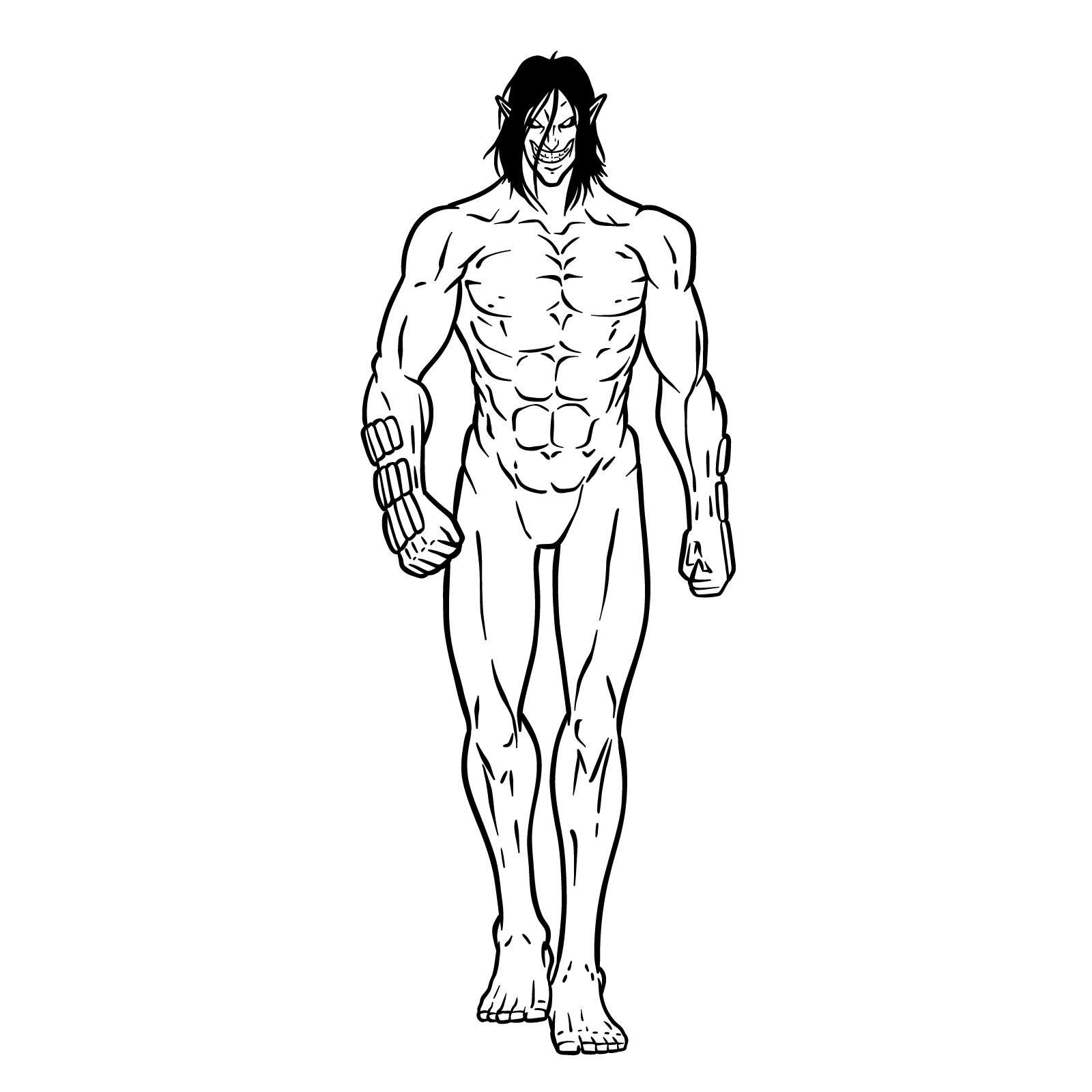 Concluding our journey through the process of sketching Eren Jaeger's Titan form, we've navigated through a series of detailed steps, each designed to bring us closer to a full-body depiction of this formidable character. With patience and practice, you've learned to capture the towering presence and unique features that define his Titan form, using our color-coded guide for precision. Remember, the art of drawing is a skill honed over time, and each stroke you make enhances your abilities. Share your creation with fellow enthusiasts and join our community on Facebook, Instagram, and Pinterest to get inspired or to inspire others. Keep practicing, keep refining, and most importantly, enjoy every moment of your artistic journey with SketchOk.