How to draw EVA-01 is more than just a drawing lesson; it's an invitation into the intricate world of Evangelion. Known for its exceptional design and captivating presence, EVA-01 isn't just any mecha, it's a symbol of human resilience, mystery, and maternal protection.
Decoding EVA-01's Appearance
Humanoid Structure: Unlike the typical robots, EVA-01 showcases humanoid features with brown skin and human-like mouth.
Distinct Armor: A unique prototype model of armor called Type-B Gear, with predominant purple and green detailing.
Helmet: Unique to EVA-01, it bears a prominent horn and a collar reminiscent of a single horn oni.
Combat Ready: Shoulder pylons for storing progressive knives, and systems for the Entry Plug and umbilical cable.
If you're keen on expanding your drawing horizon, consider adding Shinji Ikari, the primary pilot, or Rei Ayanami, the backup pilot, to the scene, capturing the intricate dynamic of the Evangelion series.
Guide Essentials
Before you delve into sketching, it's essential to understand the guide's unique color-coded system:
Red Color:

Denotes the current step in the drawing process.

Black Color:

Represents lines previously drawn.

Grey Color:

Shows the basic sketch for proportion.
This guide comprises 53 comprehensive steps, beginning with a basic proportion sketch. Once you reach the final stage, you might opt to ink your sketch. Ensure the ink dries before gently erasing the underlying pencil marks to achieve a polished finish.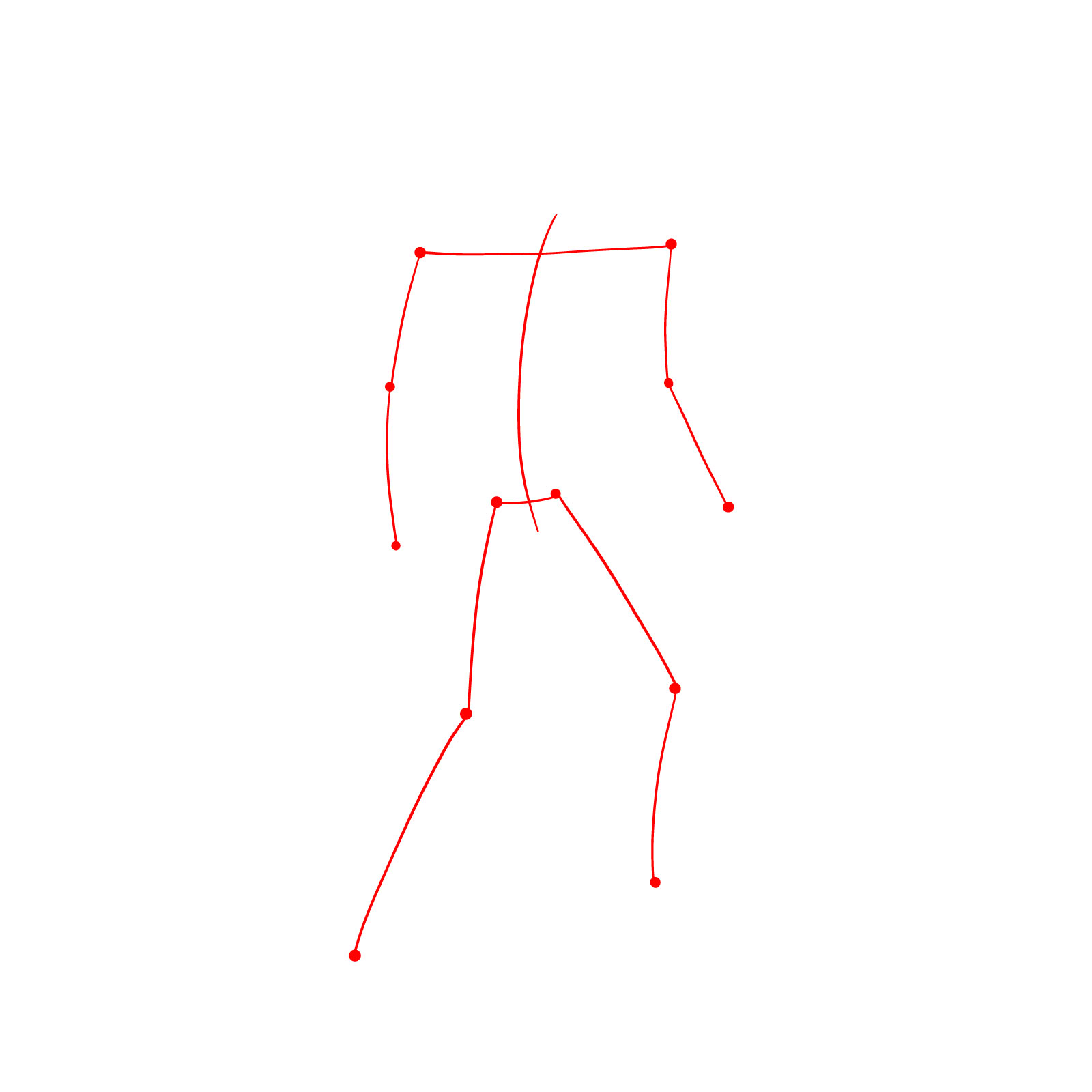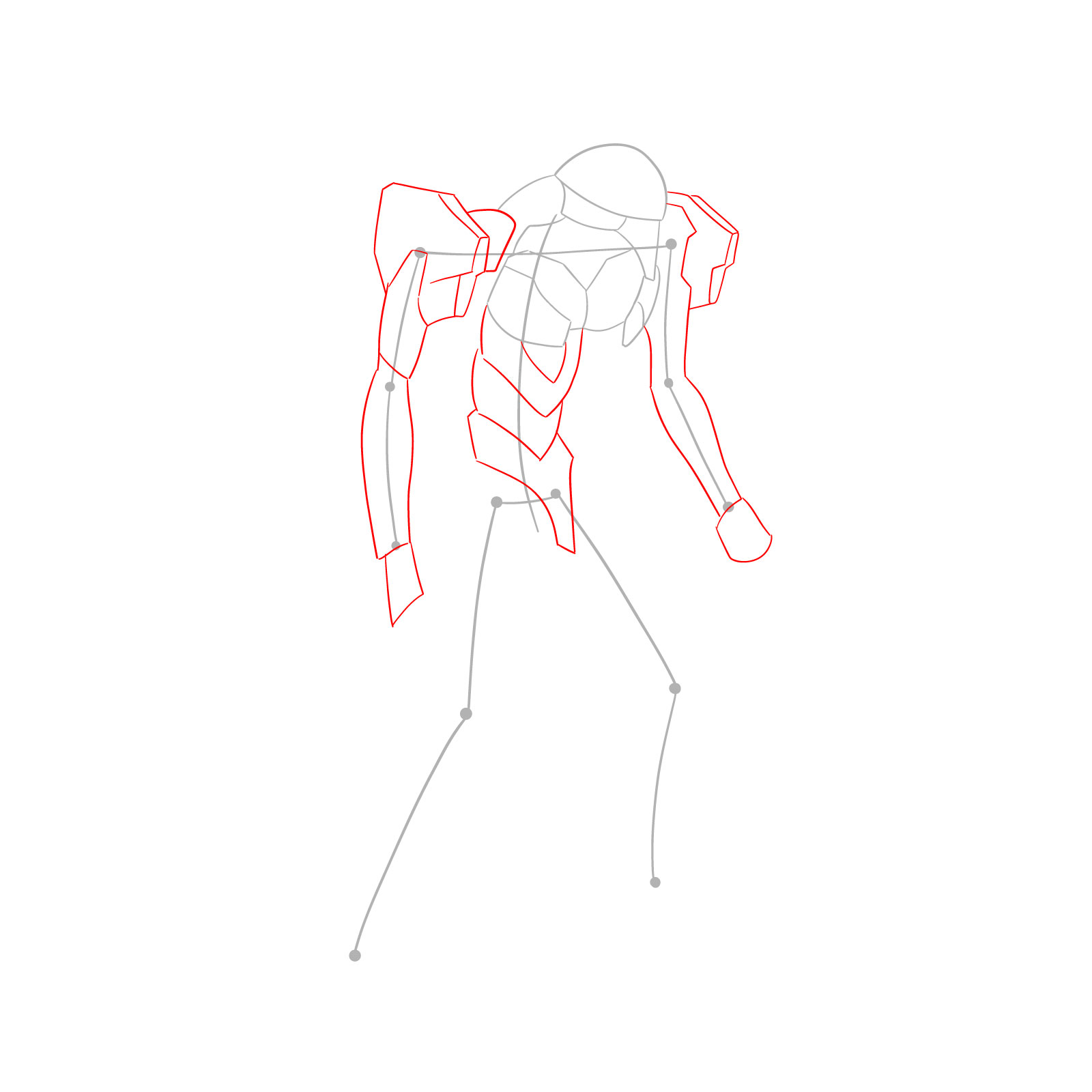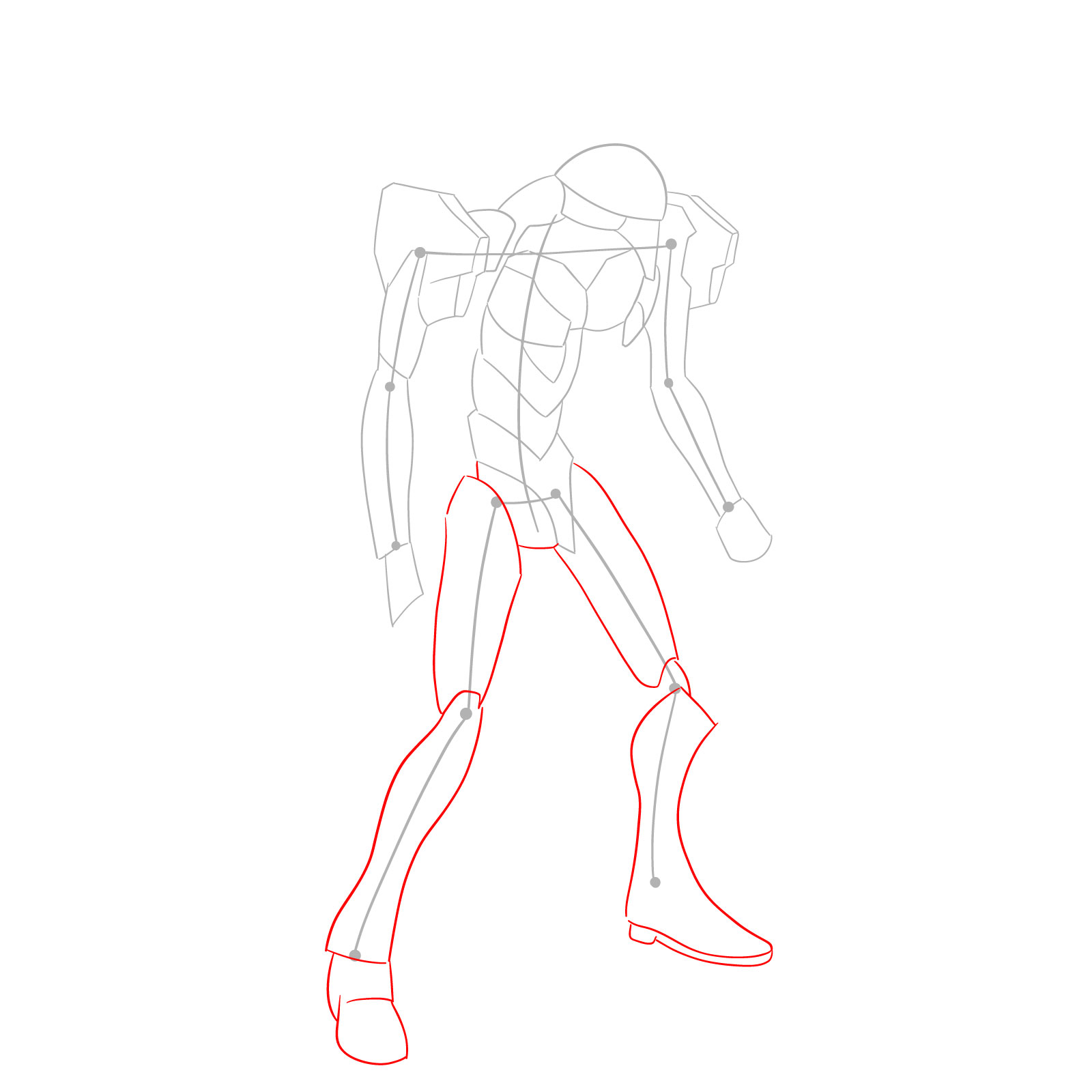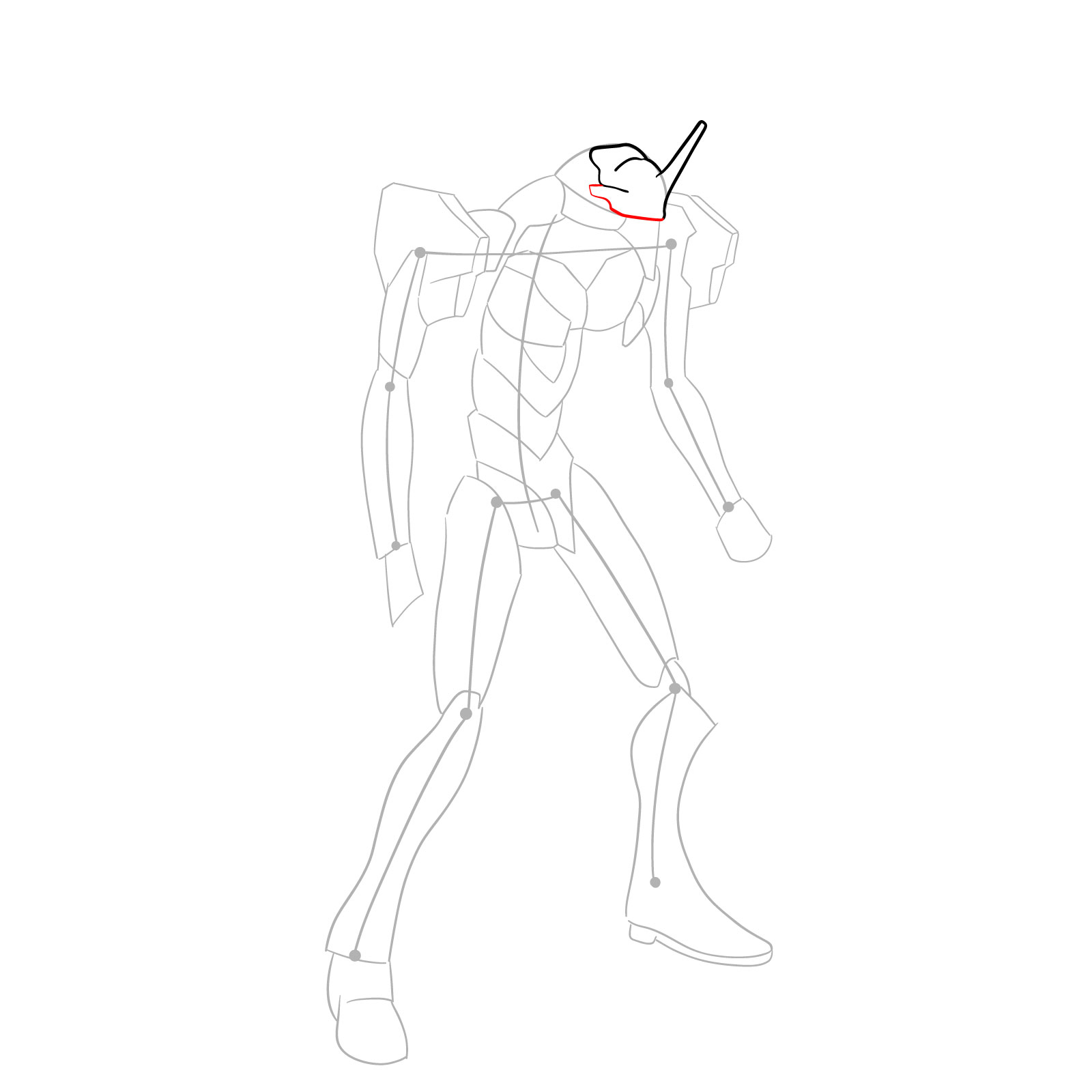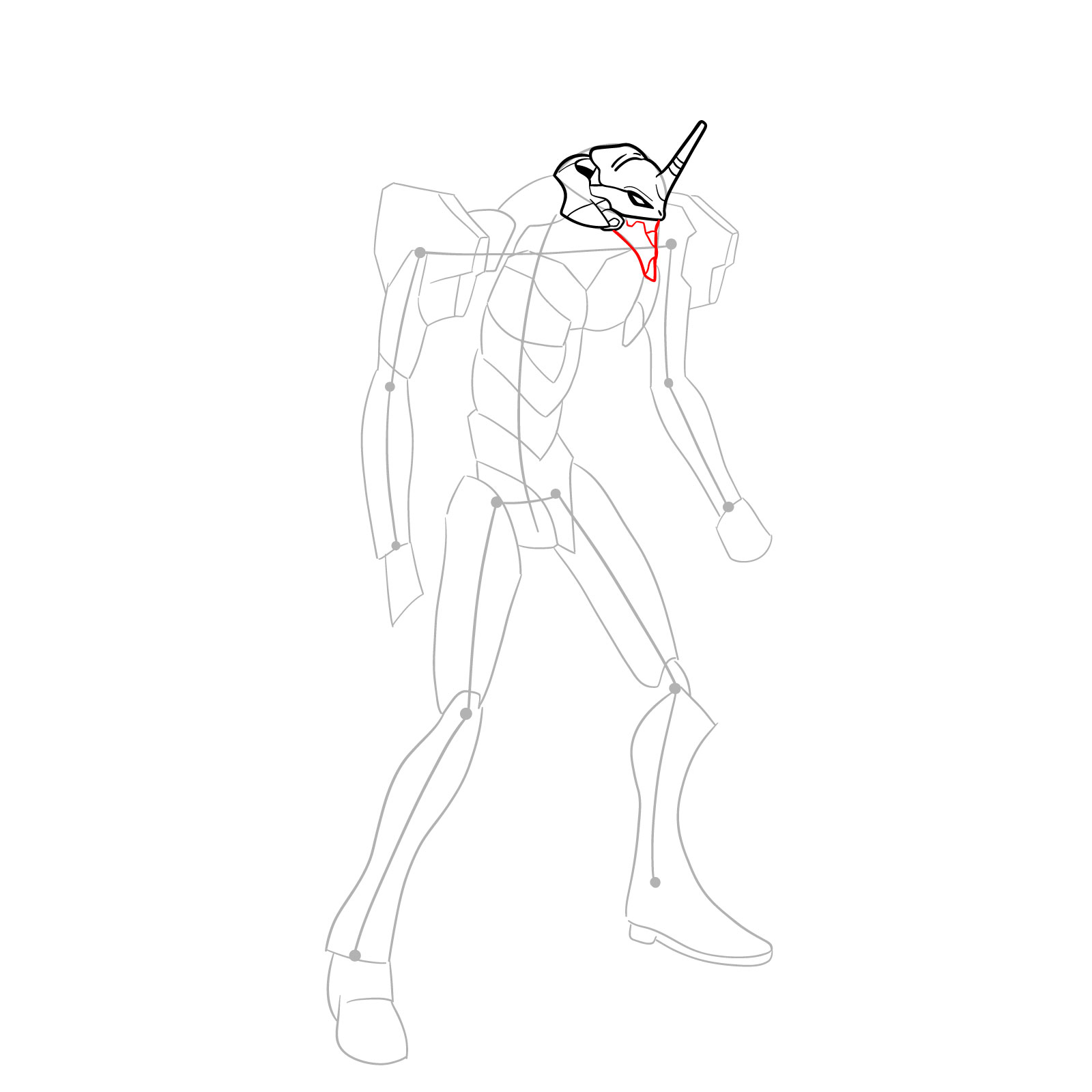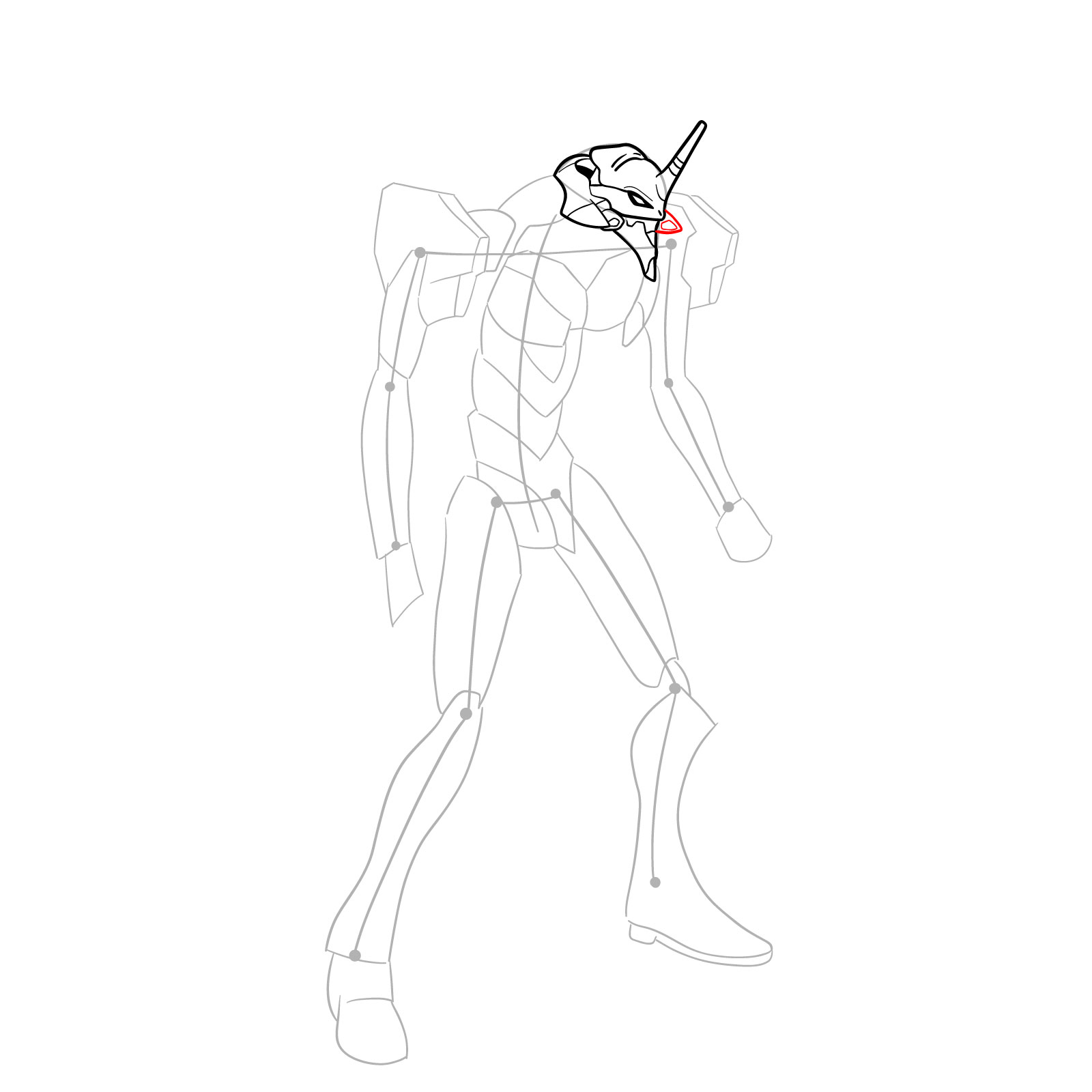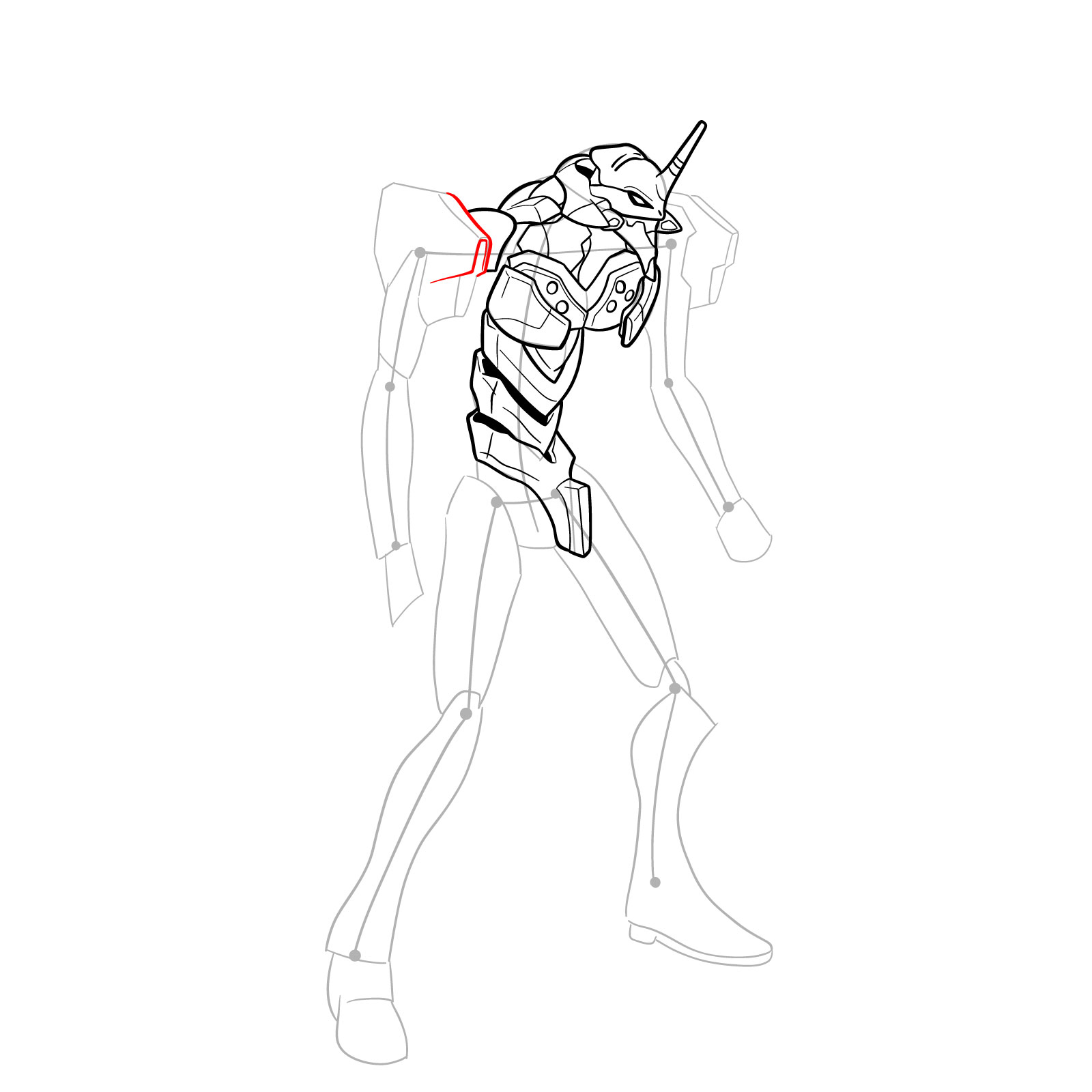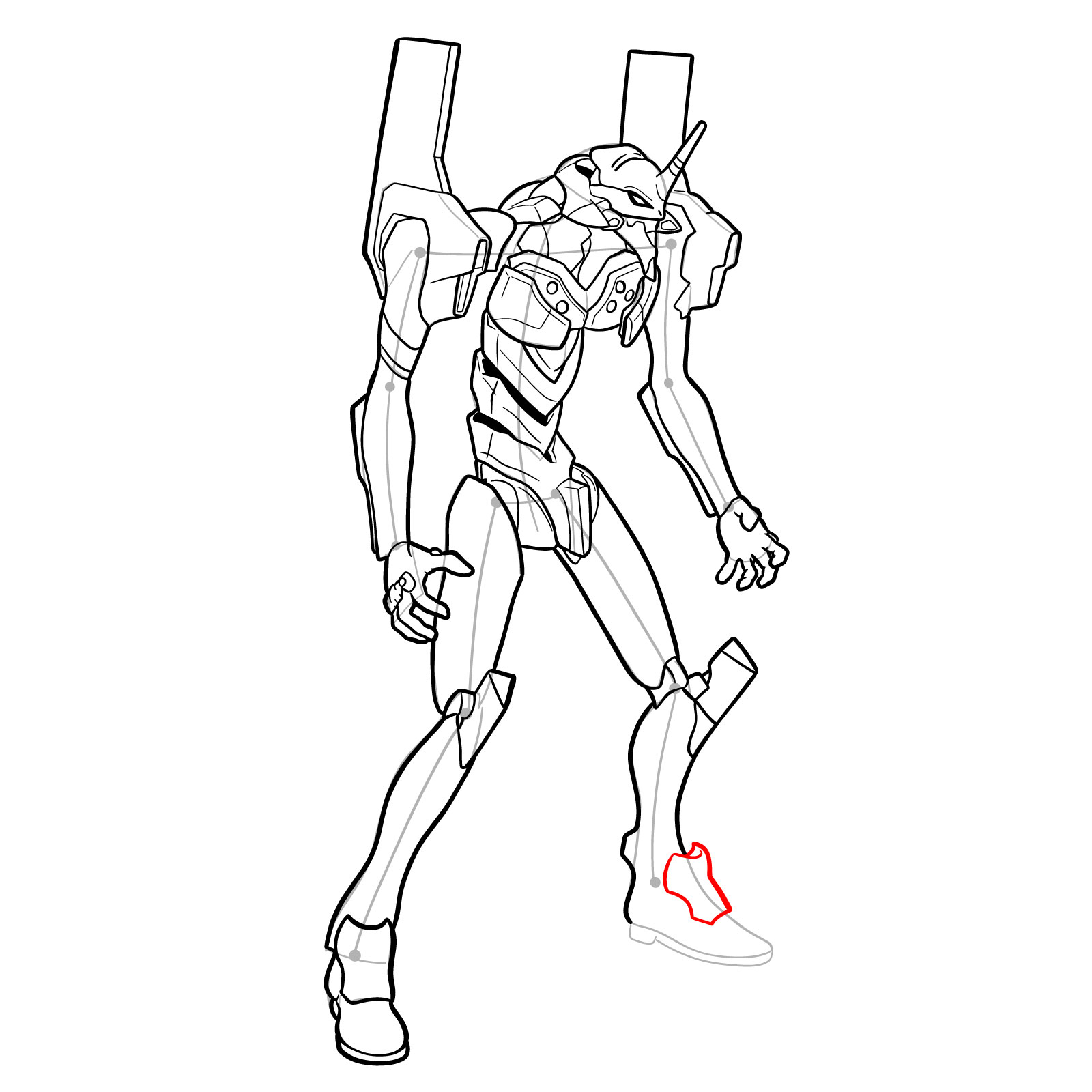 Sketching EVA-01: FAQs
What techniques are ideal for drawing EVA-01's armor?
When sketching the intricate armor, particularly the Type-B Gear, focus on its geometric patterns. Drawing individual sections and ensuring symmetry will help maintain accuracy and detail.
Sketching EVA-01 is more than just a drawing exercise. It's about capturing the essence of a character rich in history and significance. By the end of this tutorial on how to draw EVA-01, you will not only have a masterpiece on your hands but also a deeper appreciation for the art behind Evangelion.
If you found value in this guide, consider sharing the link with fellow art enthusiasts. For those who wish to support SketchOk further, consider making a donation. Your support helps bring more tutorials to life, and with your donation message on Buy me a coffee, you can suggest topics for future tutorials. Connect with SketchOk on Facebook, Instagram, and Pinterest for more artistic journeys.