Are you ready to conquer the world of automotive sketching? Well, buckle up, and let's take a ride with the 2006 Hummer H1 Alpha! In this guide, you'll learn how to draw a 2006 Hummer H1 Alpha, the beast of off-road vehicles that made jaws drop and hearts race. Don't be intimidated by its sheer power and size; we'll make sure your sketching journey is a smooth and enjoyable ride.
The Legend of the 2006 AM General Hummer H1 Alpha
Once upon a time, in a world of muddy trails and rocky terrains, the 2006 Hummer H1 Alpha emerged as a true off-road champion. Boasting a monstrous 6.6L Duramax Diesel engine, this powerhouse was designed to tackle any obstacle in its path. With a body lift and a plethora of performance upgrades, the Alpha roared through the wilderness, leaving other off-roaders like the Rally Fighter Car, Jeep Wrangler Rubicon, and Land Rover Defender in awe of its prowess.
Despite its short production run from 2005 to 2006, the Hummer H1 Alpha left a lasting impression on the automotive world. Its blend of power, style, and performance made it a force to be reckoned with, and it remains an icon in the off-road community to this day.
Preparing to Sketch the Off-Road Titan
Before you dive into drawing the 2006 Hummer H1 Alpha, let's gather some essential sketching tips to ensure a smooth creative journey.
Choose your materials wisely: A good set of pencils, erasers, and paper will make all the difference in your final sketch.
Keep your reference materials close: Study images of the Hummer H1 Alpha to familiarize yourself with its design and proportions.
Be patient and practice: Sketching is a skill that improves with time and effort. Don't be discouraged by initial setbacks; keep refining your technique.
Experiment with shading and textures: Adding depth and dimension to your sketch will bring the mighty Hummer H1 Alpha to life.
Have fun: Enjoy the process and let your creativity flow!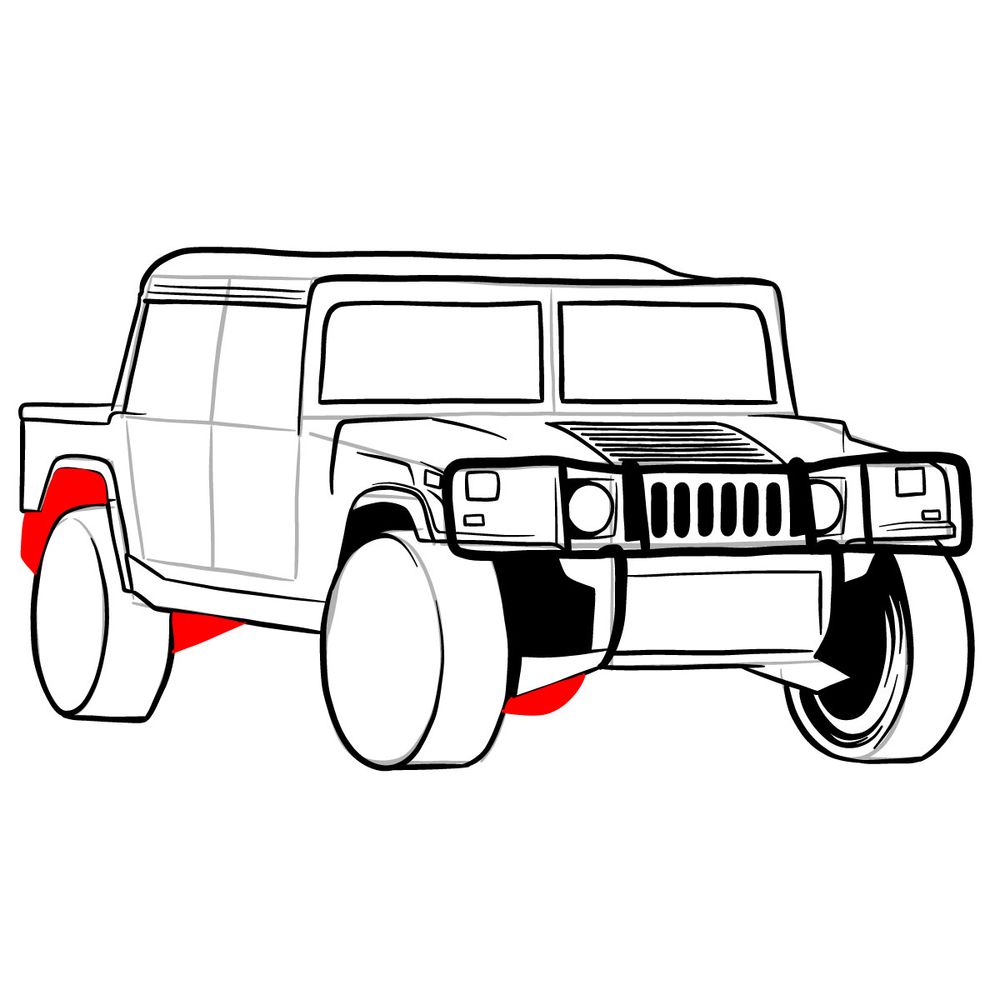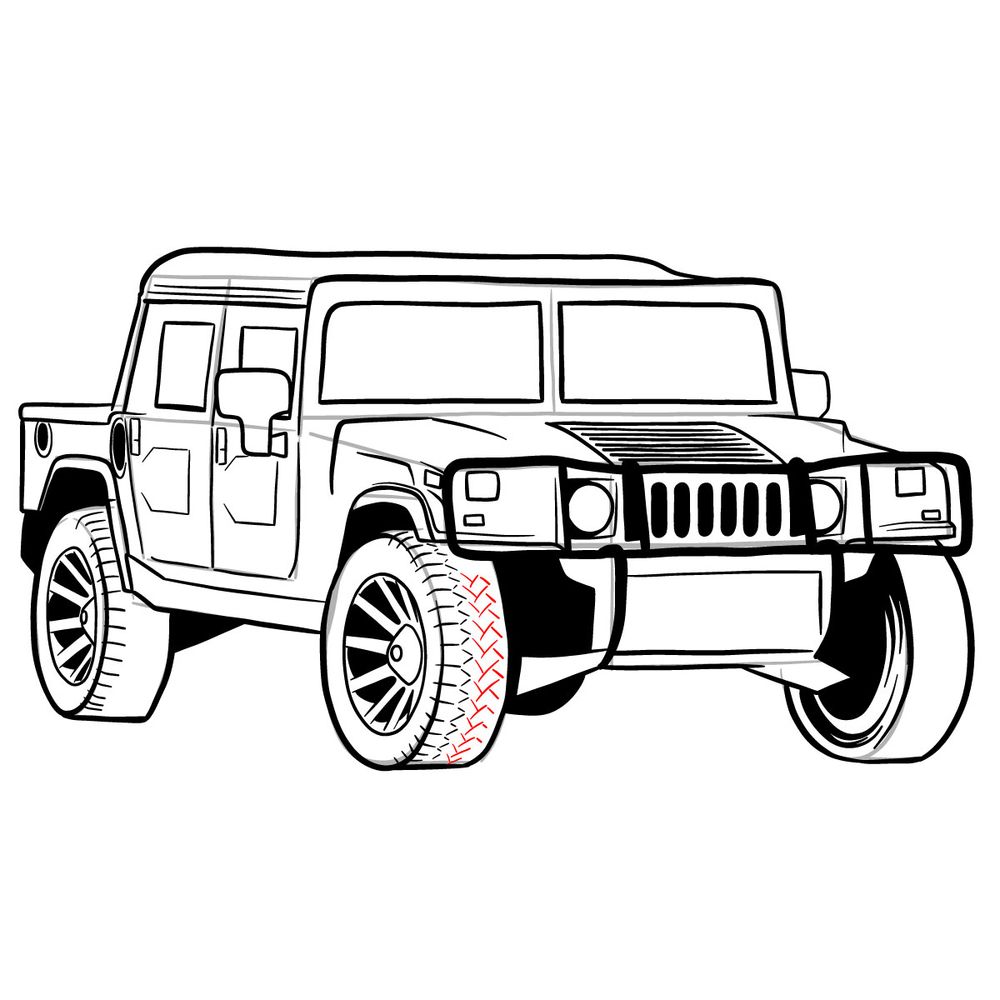 Drawing Inspiration from Other Automotive Greats
As you embark on your sketching journey, don't hesitate to explore other iconic vehicles for inspiration. Study the lines and curves of classics like the 2020 Toyota 4Runner, and expand your artistic horizons by learning to draw a variety of cars. The more you practice, the more your skills will grow, and the closer you'll come to mastering the art of automotive sketching.
Conclusion: Unleash Your Inner Automotive Artist
Now that you've conquered the art of drawing the 2006 Hummer H1 Alpha, it's time to share your masterpiece with the world. Show off your newfound sketching prowess, and inspire others to join you on this creative journey. Remember, practice makes perfect, so keep sketching and refining your skills.
If you enjoyed this guide and would like to support our artistic endeavors, consider buying us a coffee at https://www.buymeacoffee.com/sketchok. Your support will help us continue creating engaging content and bringing the world of automotive sketching to life.
Happy drawing, and may your creative engine never run out of fuel!