Dive into the high-speed world of Sonic the Hedgehog as we learn how to draw the iconic character in his classic running pose. This guide is designed to help you capture Sonic's motion and energy, bringing his character to life on your canvas.
Capturing Sonic's Iconic Speed
Sonic's appearance is marked by his spiky blue hair, red running shoes, and confident smirk. In the drawing, Sonic is captured mid-stride, with one leg extended back, arms positioned as if pumping for speed, and his head tilted forward indicating his swift movement.
For fans of the franchise, consider sketching Tails or Knuckles alongside Sonic for a dynamic scene. Tips for sketching Sonic include paying close attention to the curvature of his spines and the angle of his limbs to emphasize speed.
Your Blueprint to Drawing Sonic on the Move
This step-by-step guide unfolds over 10 stages, ensuring that every part of Sonic's running pose is captured accurately. We use color coding to assist your drawing process:
Red Color:

indicates the current step to work on,

Black Color:

outlines the previously drawn lines, and

Grey Color:

shows the initial sketch for proportions and movement.
From the basic structure to the final inking, you'll see the importance of each stage.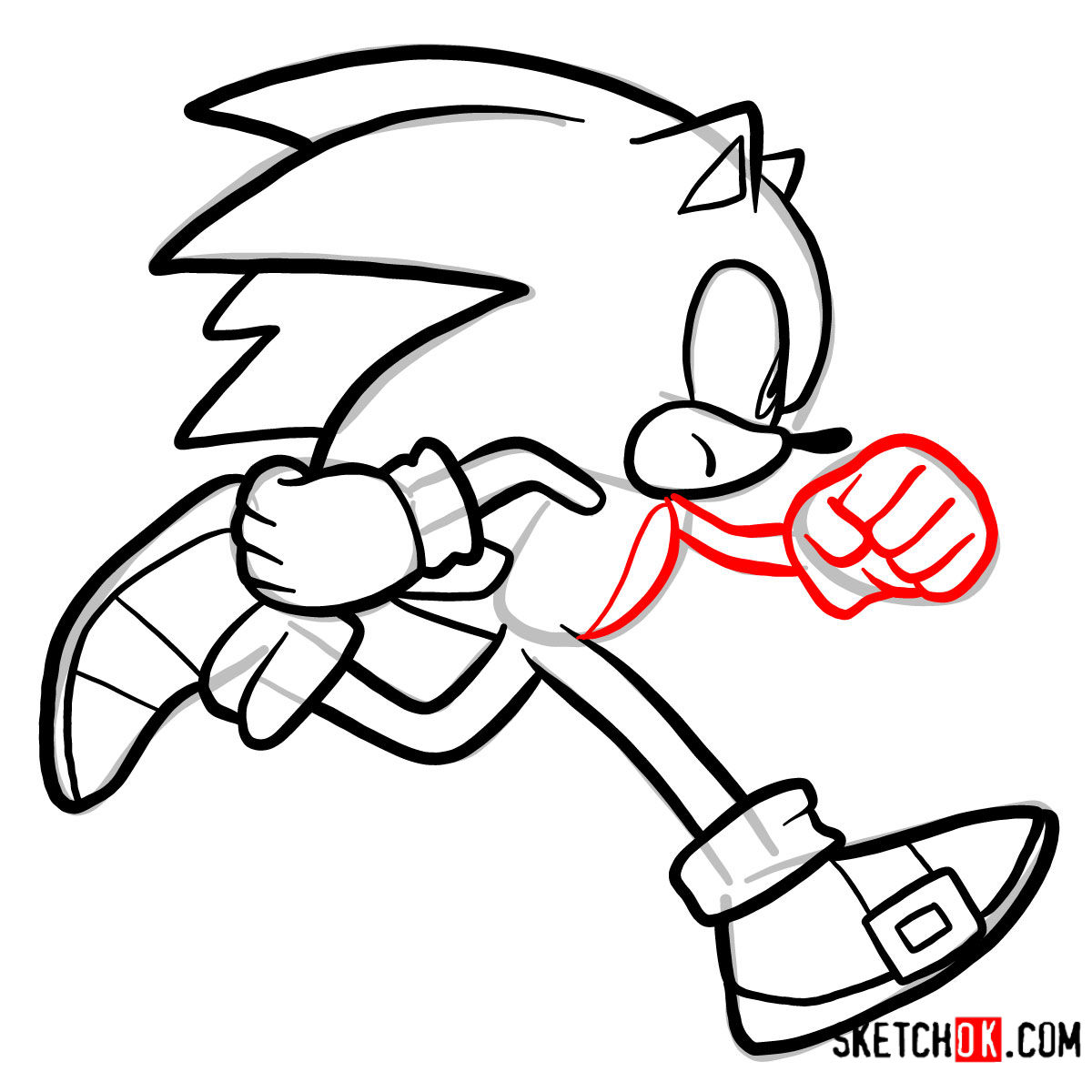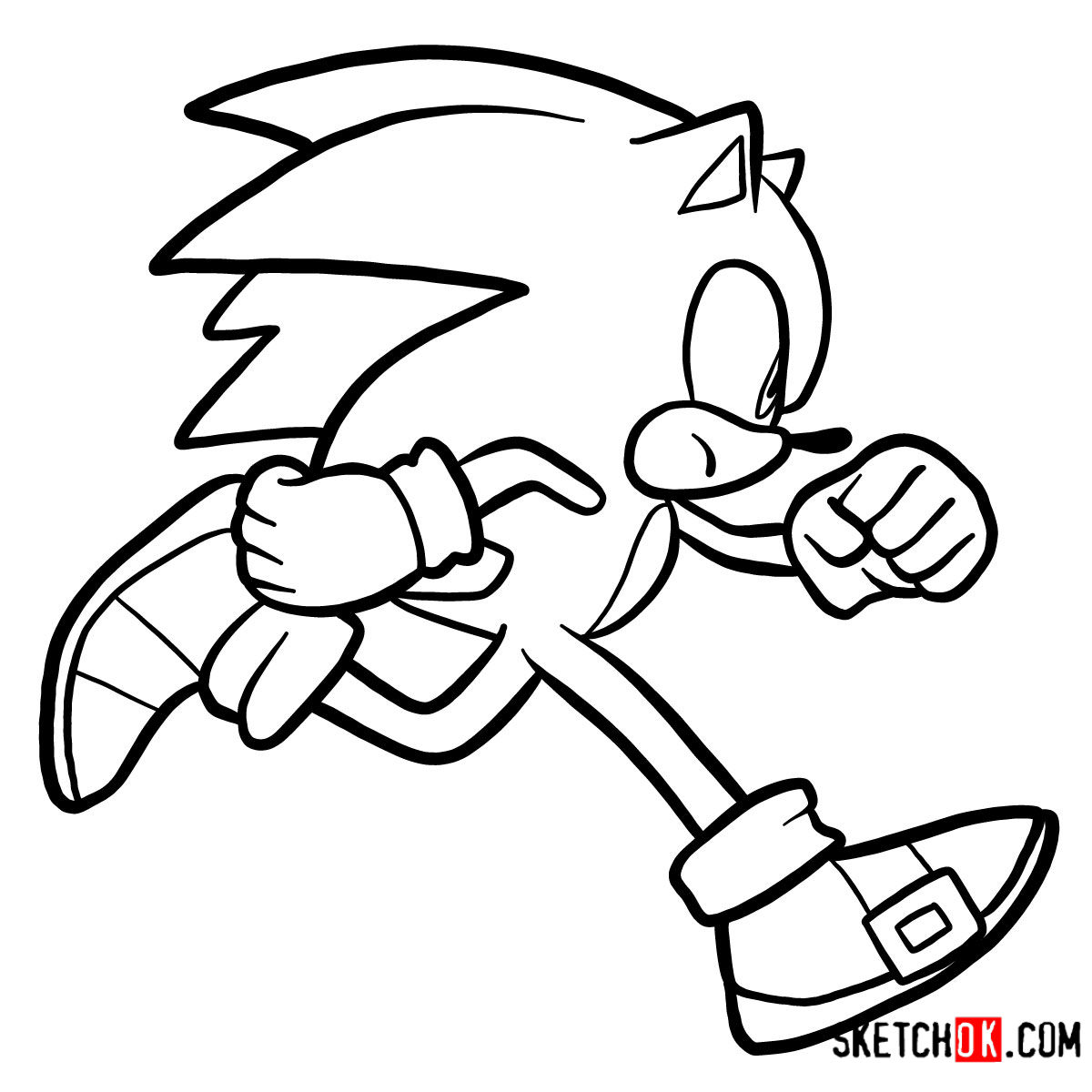 After completing your running Sonic sketch, I encourage you to share your artwork on social platforms like Facebook, Instagram, and Pinterest. Join the community of artists and fans who celebrate Sonic's enduring legacy through creativity.