Join me as we learn how to draw Knuckles, the echidna with a mission. This guide will walk you through the process of sketching this character from Sonic universe, from simple lines to the final, detailed sketch.
The Echidna with Attitude: Knuckles
Knuckles' signature red hue and the crest of his head.
The spiked knuckles that are his namesake.
His sturdy boots, tailored for his guardian role.
For those looking to expand their Sonic universe sketches, characters like Sonic and Tails make great additions alongside Knuckles.
Navigating Your Sketch: The Knuckles Guide
This drawing guide is segmented into 11 thorough steps:
Red Color:

marks the current step in the drawing process.

Black Color:

indicates lines from previous steps.

Grey Color:

shows the initial sketch for proportions.
Start with a rough sketch and start adding details with each next step.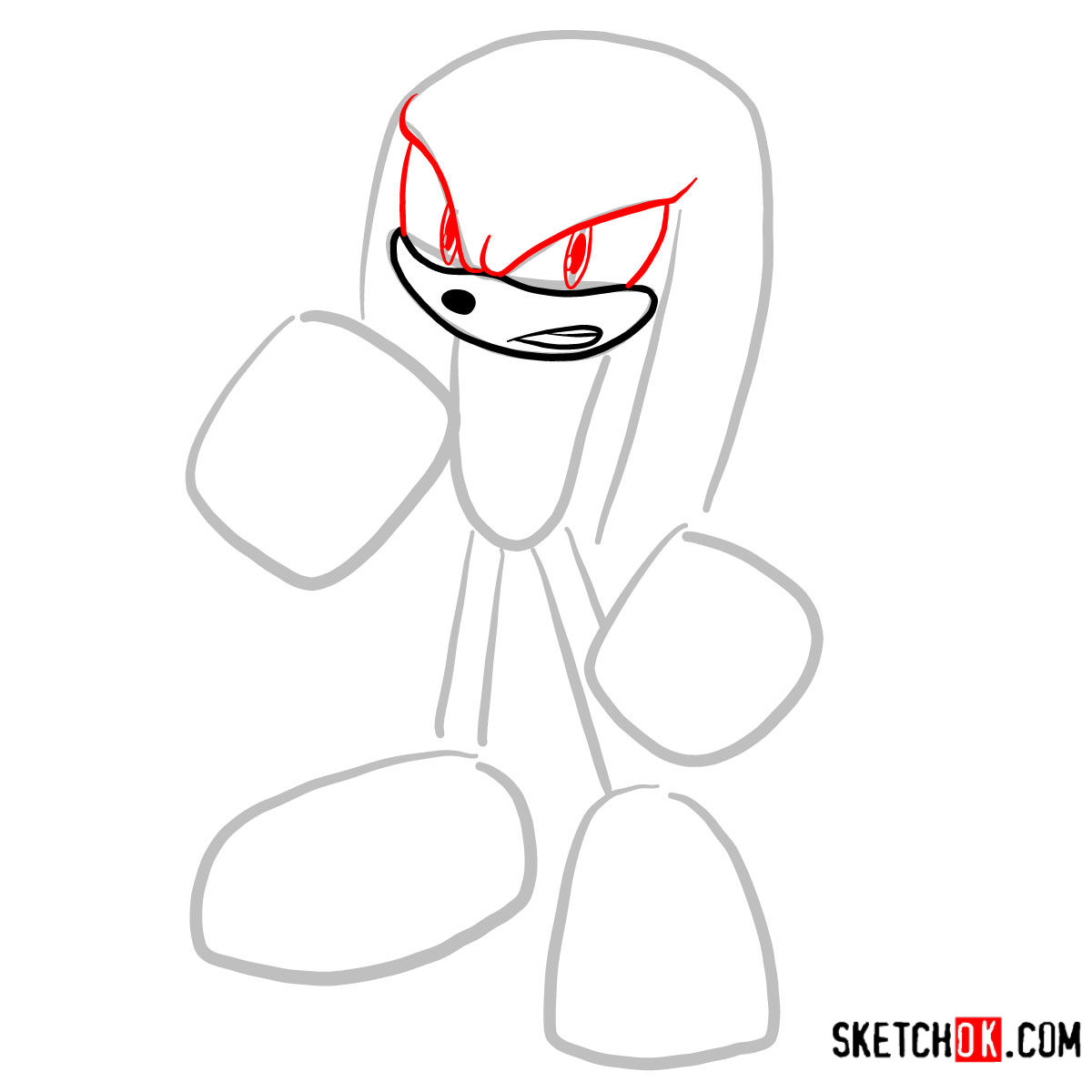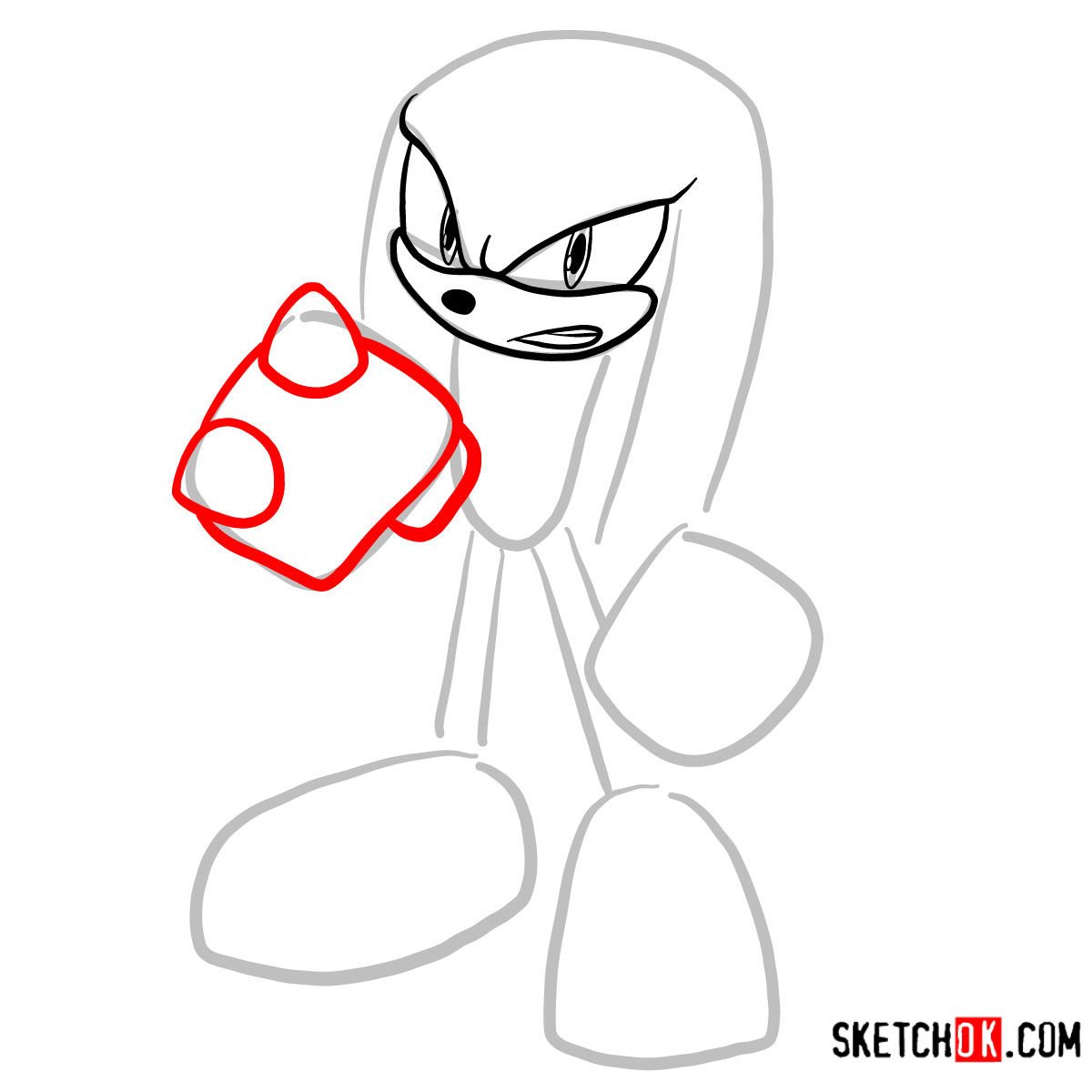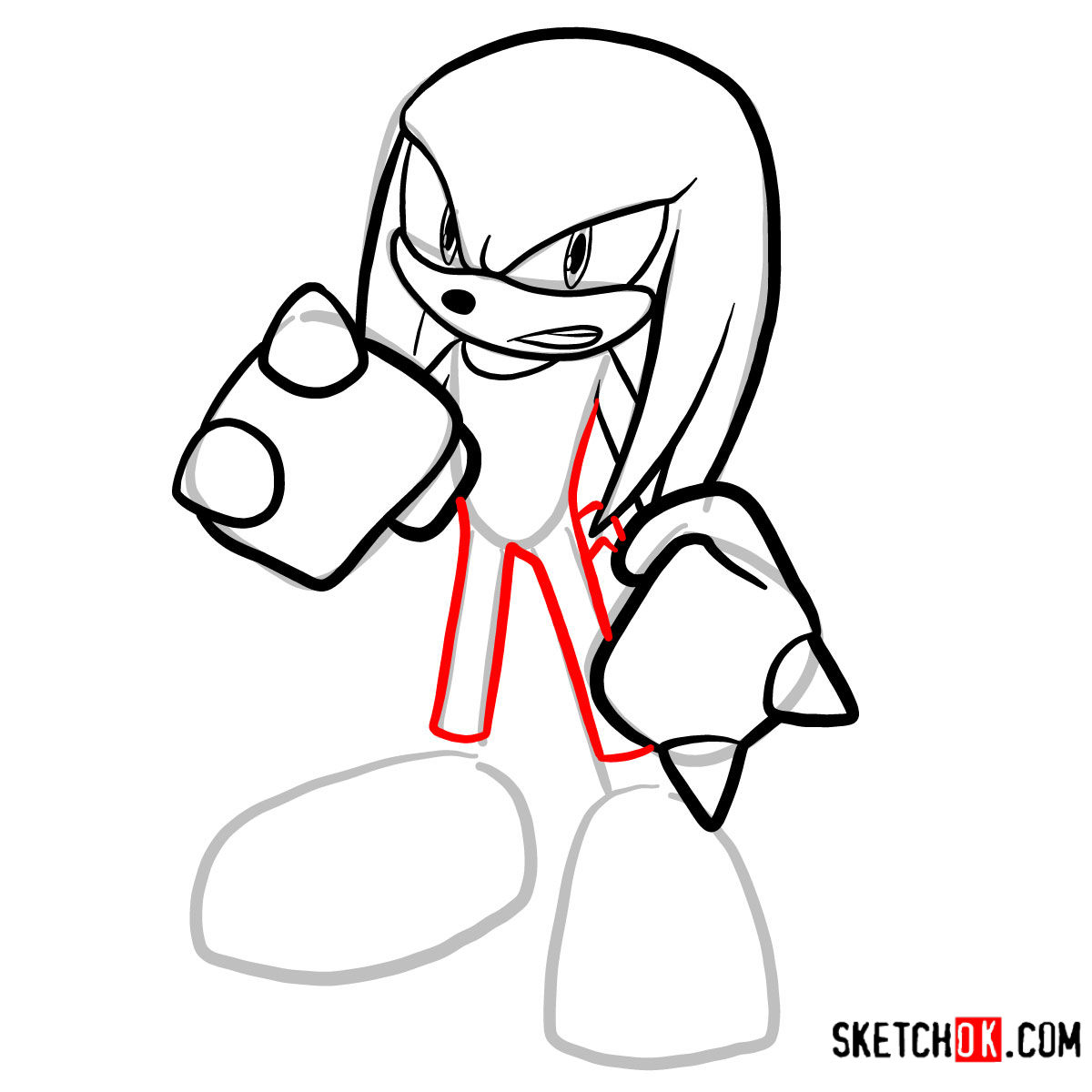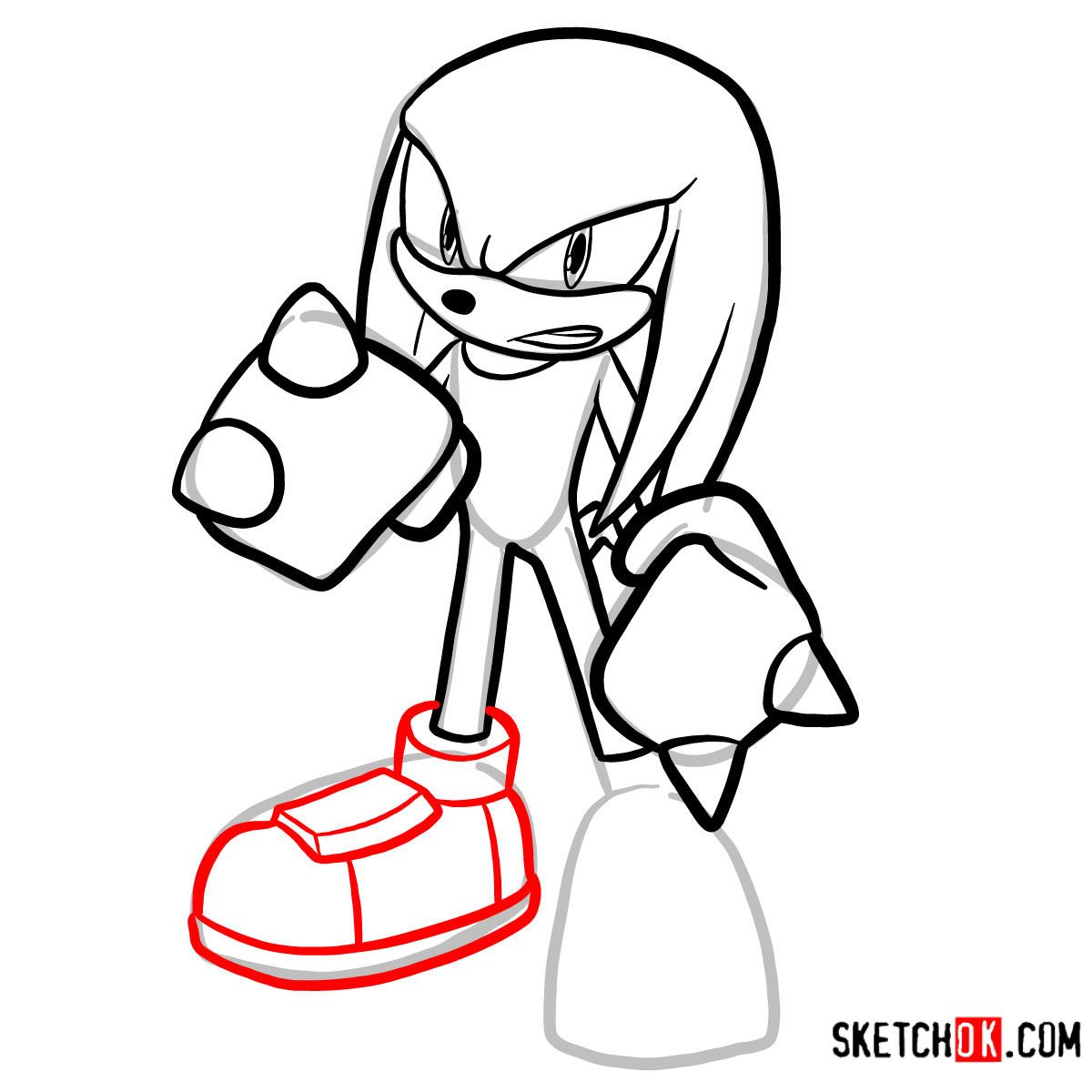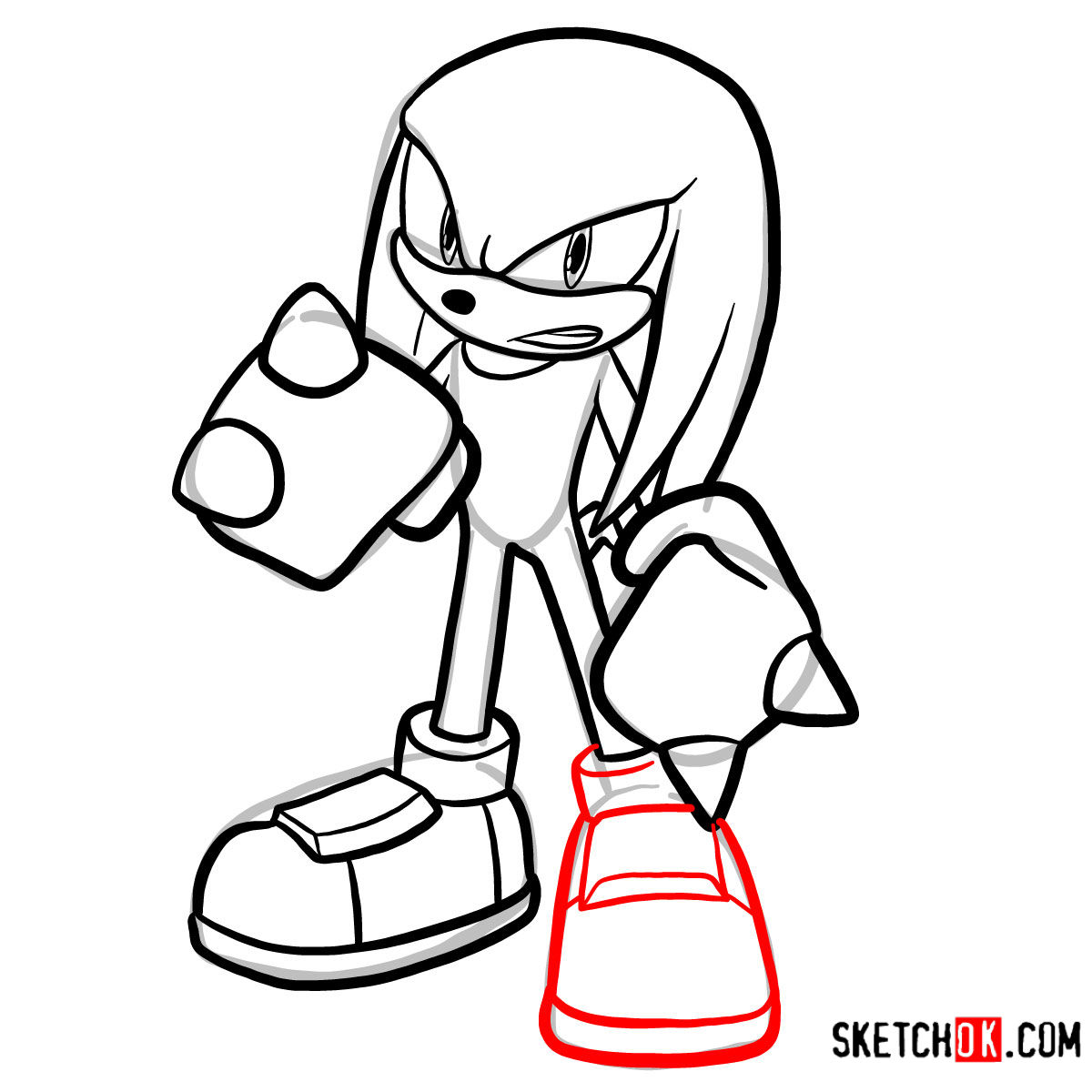 Did You Know?
While you sketch, remember that Knuckles isn't just strong, he's also a skilled climber. Those spikes aren't just for show; they're a key part of his identity as Angel Island's protector.
Sharing the Masterpiece: Your Knuckles Drawing
I can't wait to see how your Knuckles drawing turns out. Share it on Facebook, Instagram, or Pinterest and join our community of aspiring artists.