Enter the world of Sonic as we tackle how to draw Shadow the Hedgehog, the enigmatic anti-hero known for his intensity and purpose. This article will guide you through capturing his likeness in a powerful stance that reflects his determination and strength.
Depicting Shadow's Signature Look
Shadow is distinguished by his black fur, red streaks, and piercing eyes. In our drawing, he stands with a confident posture, fists clenched, ready for action. His rocket-skates are a key part of his design, as are the bold contrasts in his coloring.
When drawing, you might also include characters like Sonic or Rouge the Bat to create a scene rich in narrative.
Creating Shadow Step by Step
This drawing guide is constructed in 12 detailed steps, each one integral to portraying Shadow accurately:
Red Color:

indicates your current drawing stage.

Black Color:

outlines the lines drawn in previous steps.

Grey Color:

represents the basic sketch for constructing the form.
Once your sketch is complete, we move onto inking. This finalizes the drawing, giving it a bold, definitive edge. The importance of erasing the pencil sketches after the ink has dried is crucial for a clean, professional look.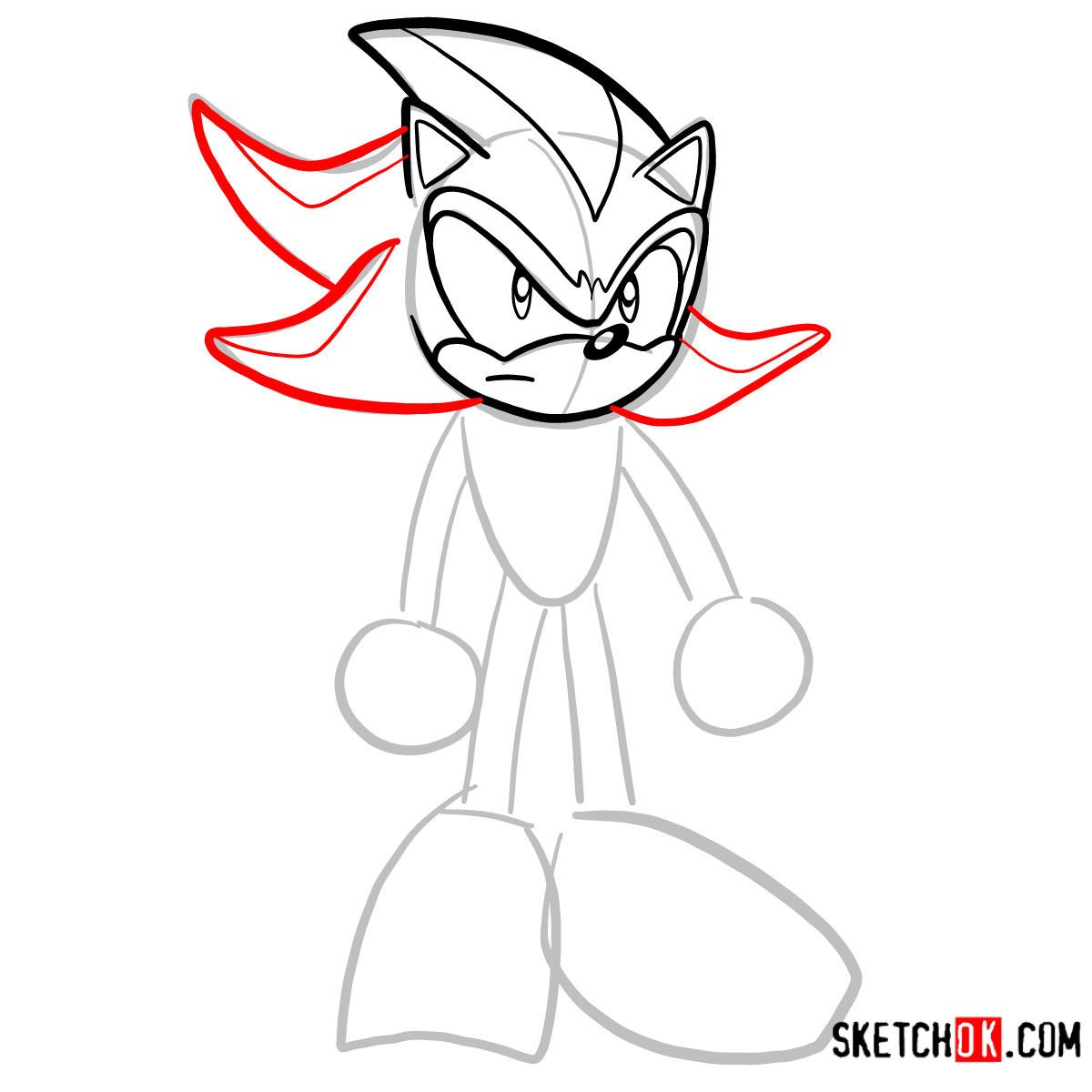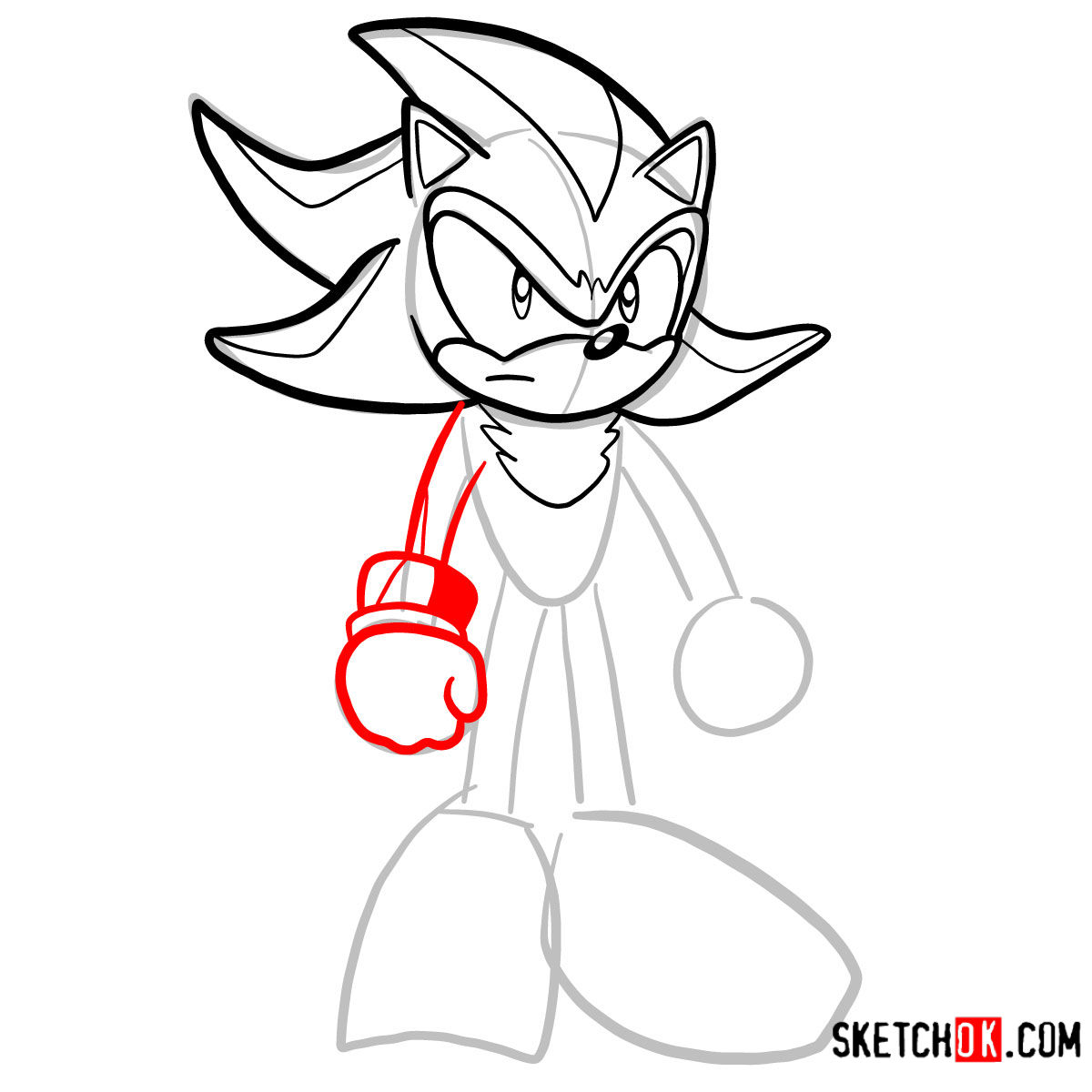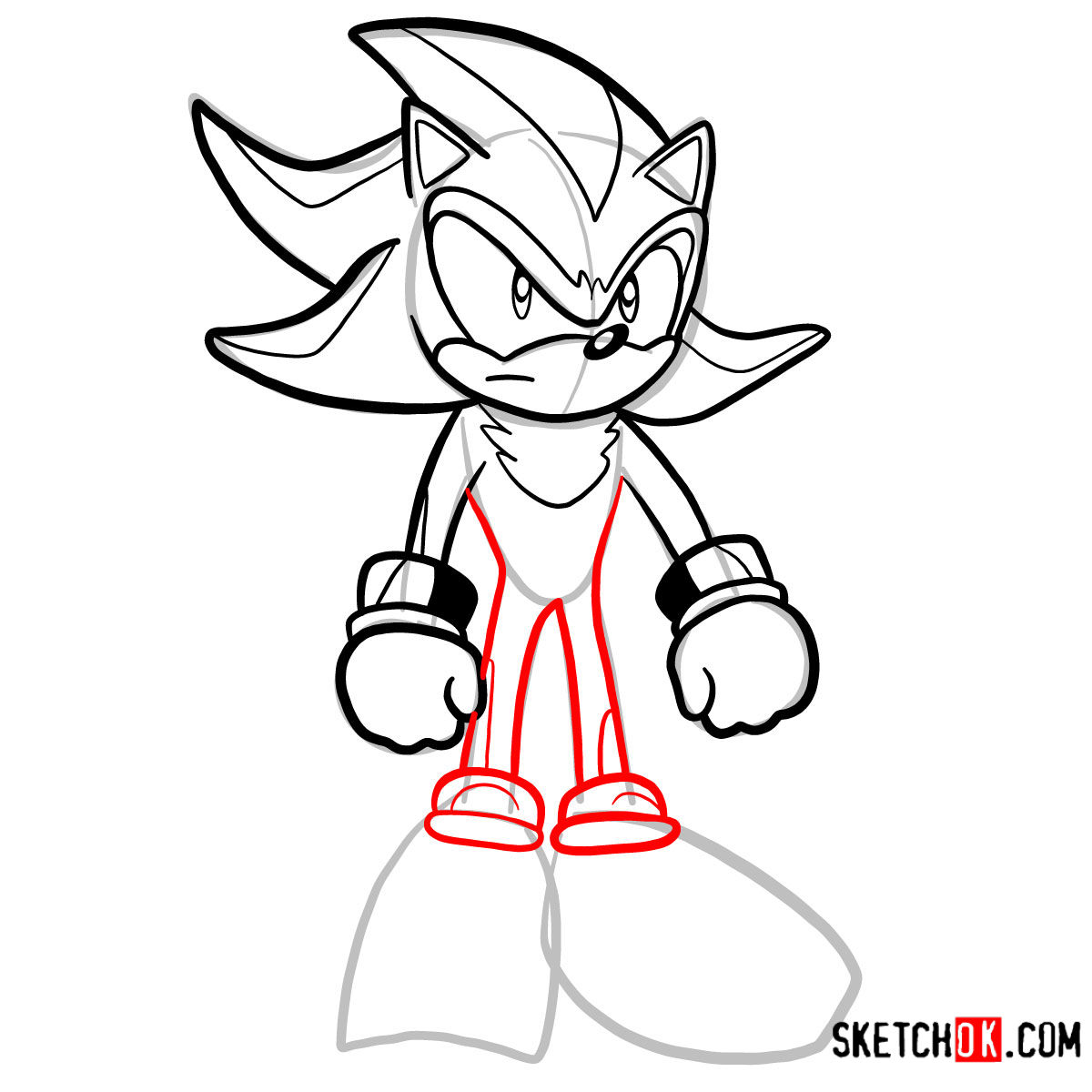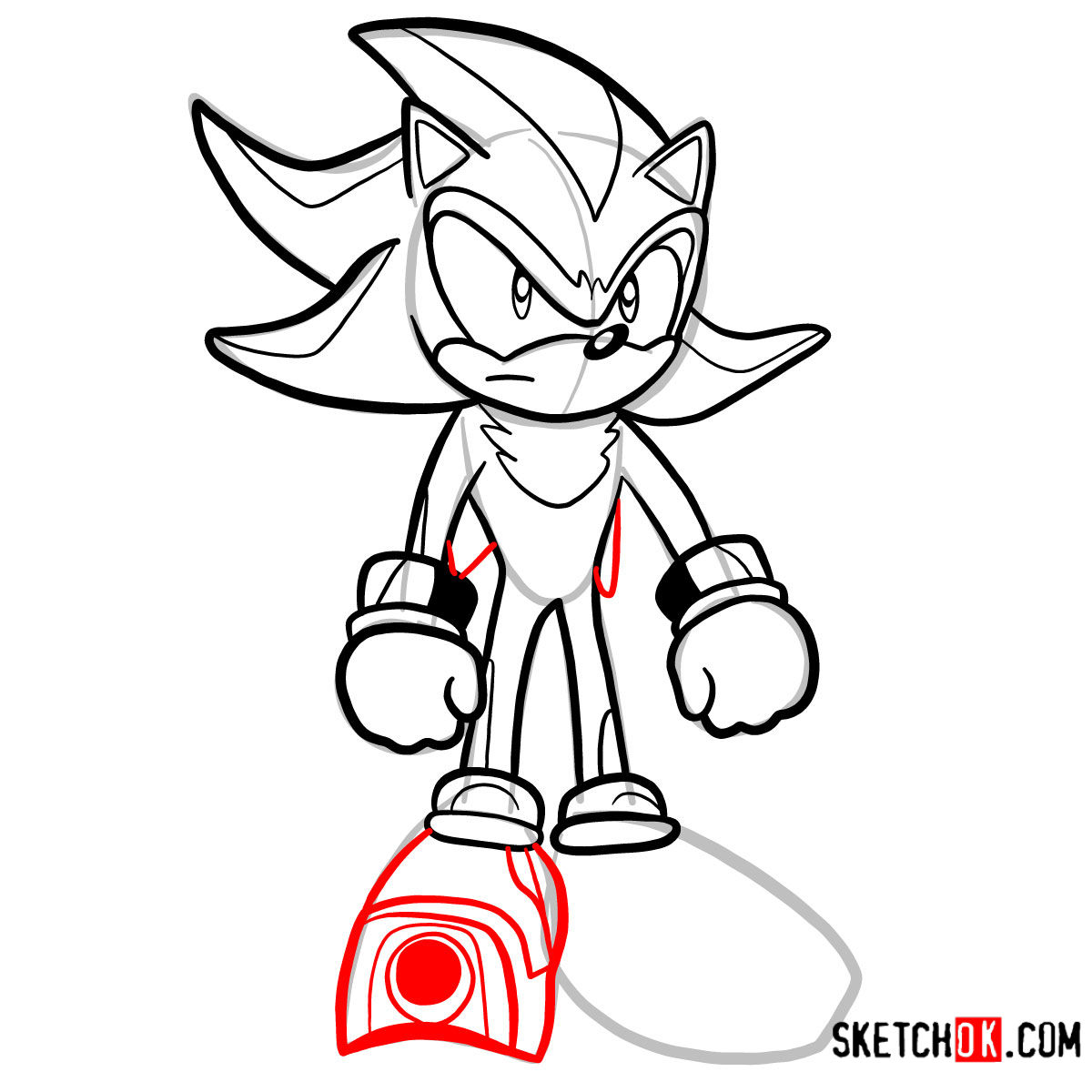 Your journey in learning how to draw Shadow the Hedgehog should not end on your sketchpad. Share your artwork with the world on Facebook, Instagram, and Pinterest. Let's inspire and be inspired, and keep the spirit of Shadow alive through our art.