Are you a fan of the DC Comics universe and want to learn how to draw Red Robin? You've come to the right place! Tim Drake, is a fascinating character with a rich history and unique appearance. In this guide, we'll explore the intriguing story of Tim Drake and provide you with useful tips and advice to create your very own Red Robin drawing.
Discovering Red Robin: Tim Drake's Story
Tim Drake first appeared in the Batman comics as the third Robin, following the footsteps of Dick Grayson and Jason Todd. He has a brilliant mind and detective skills, which caught Batman's attention and eventually led him to become the Boy Wonder. Over time, Tim decided to take on a new identity, and thus, Red Robin was born.
As Red Robin, Tim Drake sports a sleek, red-and-black costume adorned with the iconic Robin symbol. The character's appearance has evolved over time, but his commitment to justice and unwavering dedication to his mentor, Batman, remain the same. Throughout his journey, Tim has interacted with several notable characters in the DC Comics universe, such as Batgirl, Nightwing, and Damian Wayne.
Preparing to Draw Red Robin: Tips and Advice
Now that you're familiar with Tim Drake's story, it's time to begin your Red Robin drawing. Before you start, consider the following tips to ensure a successful sketch:
Choose a dynamic pose that showcases Red Robin's agility and acrobatic skills.
Study reference images to understand the intricacies of his costume and how it interacts with his movements.
Pay attention to facial expressions to convey the character's emotions and determination.
Keep in mind that practice is key, and the more you draw, the better your artwork will become.
Expanding on Red Robin's Appearance
To create a stunning Red Robin drawing, it's essential to understand the details of his appearance. His costume features a red tunic with a large, stylized "R" emblem, dark-green pants, gloves, and boots. A cape with a scalloped edge completes the look, adding a sense of drama and movement to the character.
His mask is another critical element of his appearance. It's a simple yet effective design that conceals his identity while allowing the character's expressive eyes to shine through. When drawing the mask, be sure to maintain its symmetry and contours for a polished result.
Enhancing Your Drawing
Once you've sketched Red Robin's basic form, it's time to add depth and dimension to your artwork. Consider using shading and lighting techniques to create a sense of volume and realism. Additionally, experiment with different textures, such as the fabric of his cape or the metallic elements of his utility belt, to make your drawing even more captivating.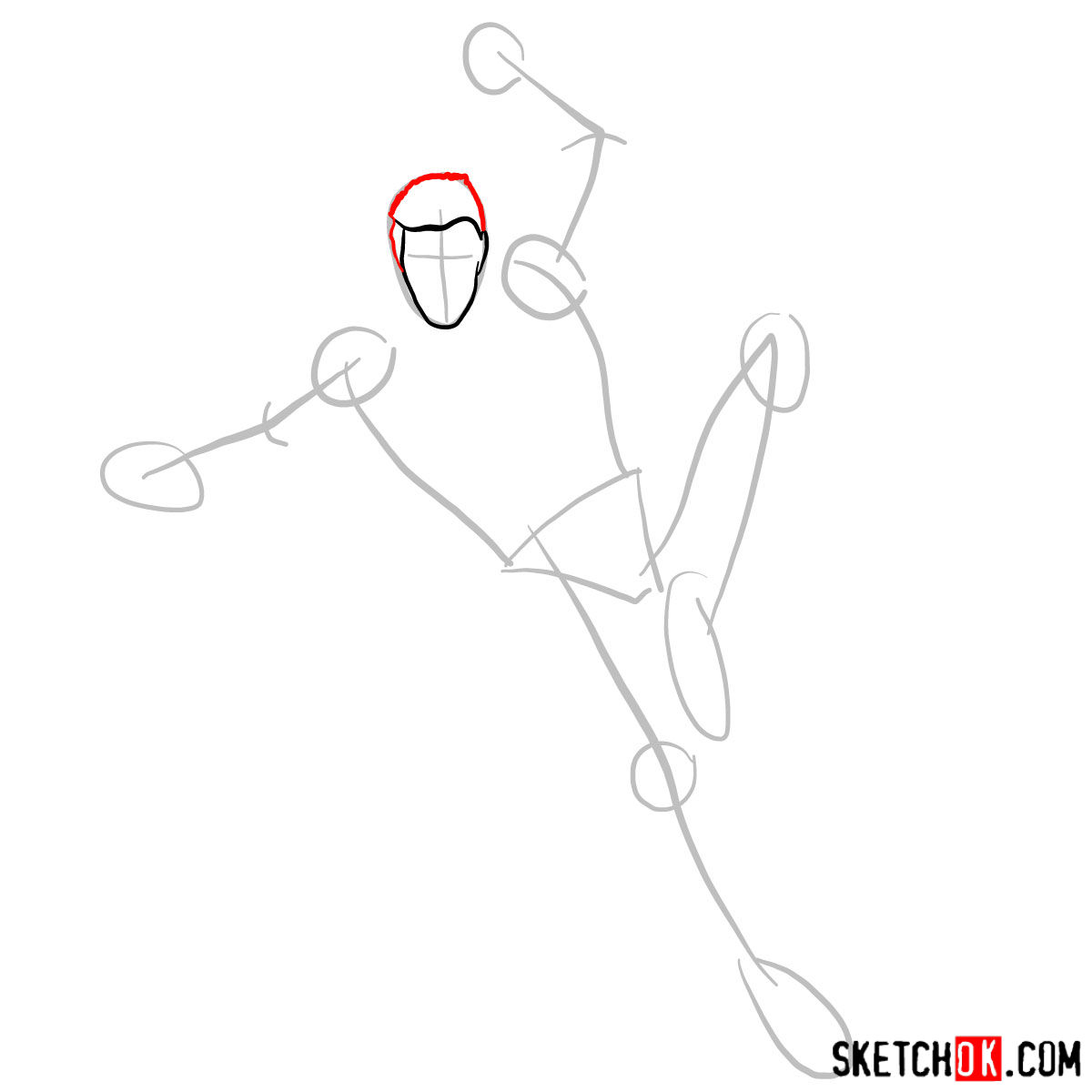 Conclusion: Bringing Your Drawing to Life
With the tips and advice provided in this guide, you're well on your way to creating an incredible Red Robin drawing. Remember, practice makes perfect, and with persistence and dedication, your portrayal of Tim Drake's iconic character will undoubtedly impress. Don't forget to have fun and let your creativity flow as you bring this superhero to life on the page!
If you found this guide helpful and would like to support me in creating more free drawing guides, please consider donating on Buy Me a Coffee. Your support is greatly appreciated and helps me continue to inspire and educate aspiring artists like you.
Frequently Asked Questions
What is the difference between Red Robin and the other Robins?
While each Robin has their unique backstory and character traits, Red Robin is known for his exceptional detective skills and strategic thinking, setting him apart from his predecessors.
What materials should I use for my Red Robin drawing?
You can use any drawing materials you're comfortable with, such as pencils, inks, or even digital tools. The key is to practice and experiment with different techniques to find your preferred method.
How can I improve my drawing skills?
The best way to improve your drawing skills is through consistent practice, studying reference images, seeking feedback, and learning from other artists. Remember to be patient with yourself and enjoy the process.