Have you ever wanted to learn how to draw Thanos from the Avengers: Infinity War 2018 film? You've come to the right place! In this blog post, we will explore the character of Thanos, discuss the story behind his menacing appearance, and provide valuable tips to help you master drawing the Mad Titan himself. Along the way, we'll also touch upon some other characters from the Marvel Cinematic Universe, making this guide a must-read for any aspiring artist or fan of the franchise.
Thanos and the Infinity War
Thanos, also known as the Mad Titan, is a powerful and feared character in the Marvel Cinematic Universe. As the main antagonist of the 2018 film, Avengers: Infinity War, Thanos is on a quest to collect all six Infinity Stones, which will grant him the power to shape reality as he sees fit. His ultimate goal is to eliminate half of all life in the universe, believing that this will create a perfect balance and prevent overpopulation and resource depletion.
Throughout the film, Thanos faces off against the Avengers, the Guardians of the Galaxy, and other beloved Marvel characters like Doctor Strange, Spider-Man, and Black Panther. These epic confrontations are filled with emotion, making Avengers: Infinity War a thrilling and visually captivating film that has left a lasting impact on fans.
Drawing Tips for Thanos
Before diving into the process of drawing Thanos, it's essential to familiarize yourself with some essential tips and techniques that will help you create an accurate and dynamic sketch.
Study Thanos' Features
Start by studying Thanos' distinct facial features and body proportions. Pay close attention to his solid jaw and the unique pattern of lines on his chin and cheeks. Thanos also has a muscular build, so make sure to include the definition of his muscles when drawing his body.
Get Inspired by the Film
Watch scenes from Avengers: Infinity War to gain inspiration for your drawing. Pay attention to the lighting, angles, and expressions of Thanos, as well as the interactions between him and other characters. This will help you create a more dynamic and engaging drawing.
Don't Forget the Details
Thanos' golden armor and the Infinity Gauntlet are iconic elements of his appearance in Avengers: Infinity War. Be sure to include these details in your drawing, taking the time to accurately depict the intricate designs and textures.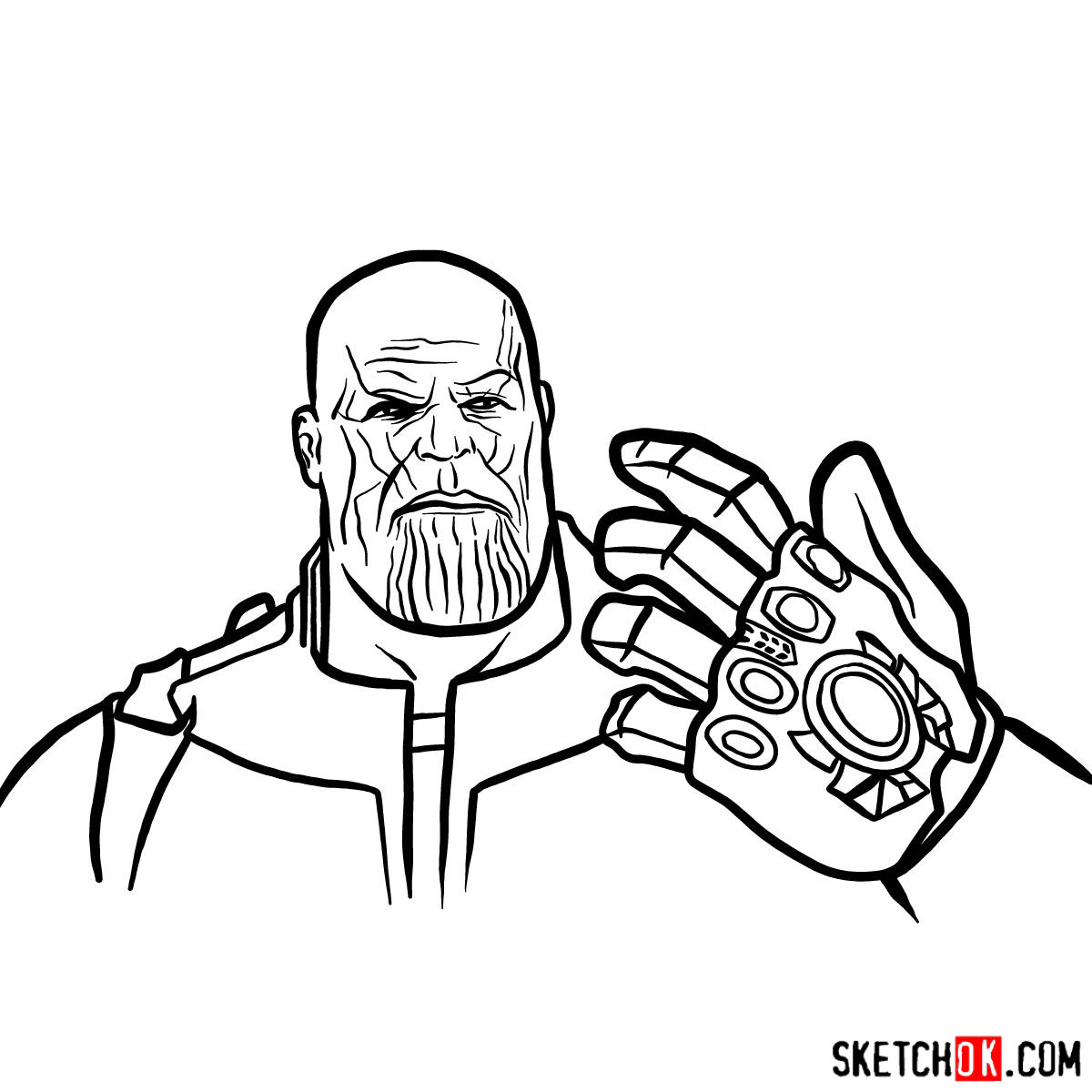 Conclusion
Learning how to draw Thanos from the Avengers: Infinity War 2018 film can be an enjoyable and rewarding experience for any aspiring artist or fan of the Marvel Cinematic Universe. With practice and perseverance, you'll be able to capture the essence of this formidable character, bringing him to life on your sketchpad. Remember to study Thanos' unique features, consider the pose you want to draw, get inspired by the film, and pay attention to the details like his golden armor and the Infinity Gauntlet.
As you continue to hone your skills, don't hesitate to explore drawing other characters from the Marvel universe, such as the Avengers (drawing 1, drawing 2, drawing 3). Each character presents their own set of challenges and nuances, providing endless opportunities for artistic growth and exploration.
Thank you for joining us on this artistic journey! If you found this guide helpful and would like to support our work, consider buying us a coffee. Your support is greatly appreciated, and it helps us continue to create valuable content for artists like you. Happy drawing!