Marvel's Black Panther has captured the hearts of fans around the world with his captivating story and stunning visual presence. If you've ever wanted to bring T'Challa, the Black Panther, to life on paper, this guide is perfect for you. Follow our advice and tips to create a stunning sketch of Black Panther from the 2018 film and other Marvel movies, like Infinity War. So, let's dive into the world of Wakanda and learn how to draw Black Panther!
Unraveling the Legend of Black Panther
Before we start sketching, it's important to understand the character and his backstory. Black Panther, or T'Challa, is the king and protector of the fictional African nation of Wakanda. Following the death of his father, T'Challa returns to Wakanda to assume his rightful place as king. However, he soon faces challenges to his throne, forcing him to prove his worth as both a leader and a hero.
Throughout the Marvel Cinematic Universe, Black Panther interacts with various characters, including the Avengers, Spider-Man, and other superheroes. His distinctive Vibranium suit not only provides him with enhanced strength and agility but also adds to his iconic appearance. As you sketch, keep in mind the character's rich history and the way his interactions with other characters have shaped his story.
Understanding Black Panther's Appearance
When drawing Black Panther, it's crucial to pay attention to the details of his suit, which is intricately designed and packed with advanced technology. The suit is predominantly black, with silver accents that highlight its sleek design. Black Panther's mask features a pair of fierce, cat-like eyes and subtle contours that emphasize his strong, noble features.
The Vibranium suit also includes a necklace, which is an essential part of T'Challa's regal attire. Additionally, Black Panther's gloves are equipped with Vibranium claws that allow him to scale walls and tear through virtually any material. As you work on your sketch, keep these details in mind to accurately capture the essence of the character.
Essential Tips for Drawing Black Panther
Now that we have a good understanding of Black Panther's story and appearance, let's discuss some essential tips for sketching him:
Study the character's proportions: To create a realistic sketch, take the time to study Black Panther's proportions, including the size and placement of his facial features and the width and length of his limbs.
Focus on symmetry: Black Panther's suit is highly symmetrical, so pay close attention to the alignment of its elements to ensure a balanced and cohesive look.
Use references: Collect and study reference images of Black Panther from various angles to better understand the intricacies of his suit and to help you visualize the character as you sketch.
Be patient and practice: Drawing takes time and patience, so don't be discouraged if your first attempt isn't perfect. Keep practicing and refining your skills to improve your sketch.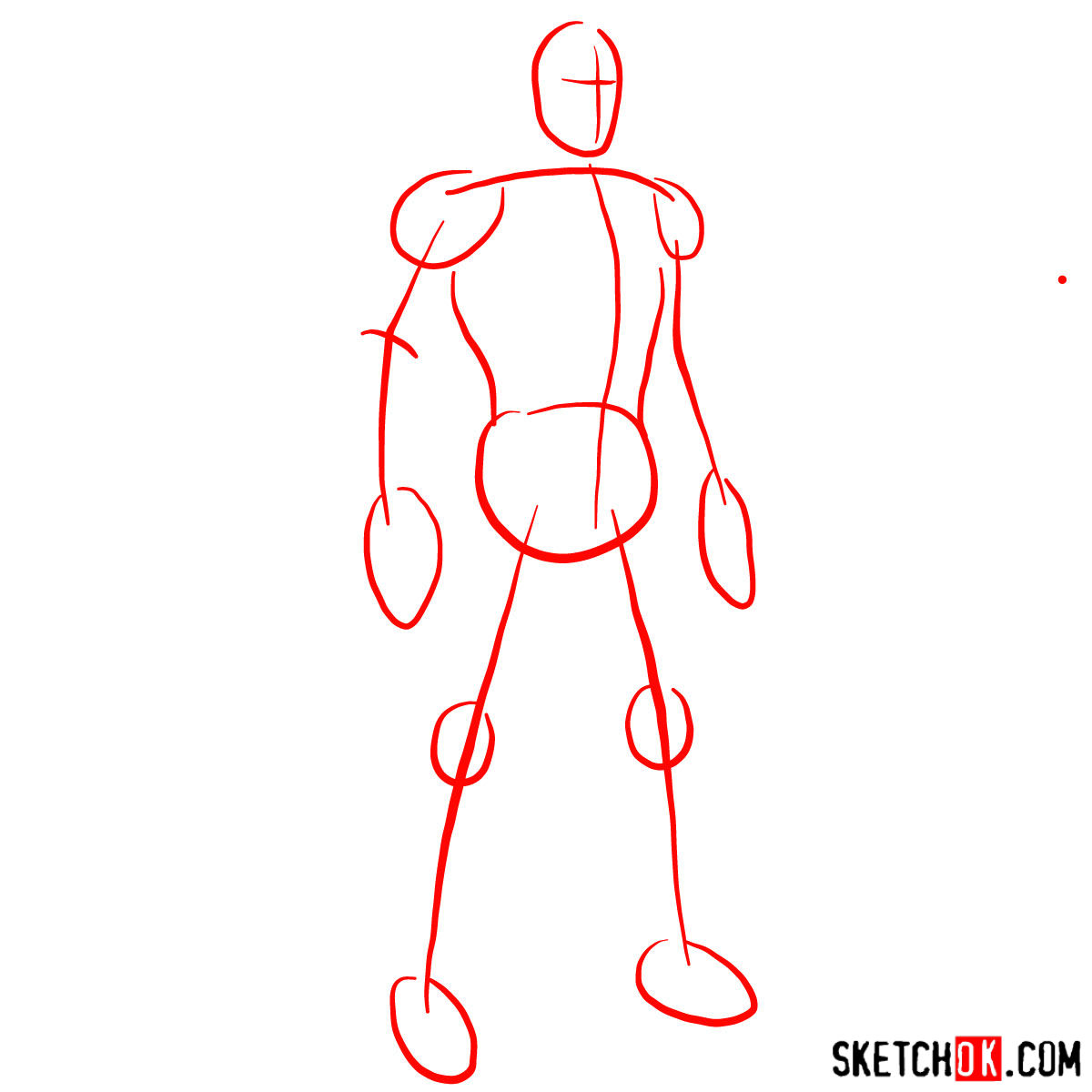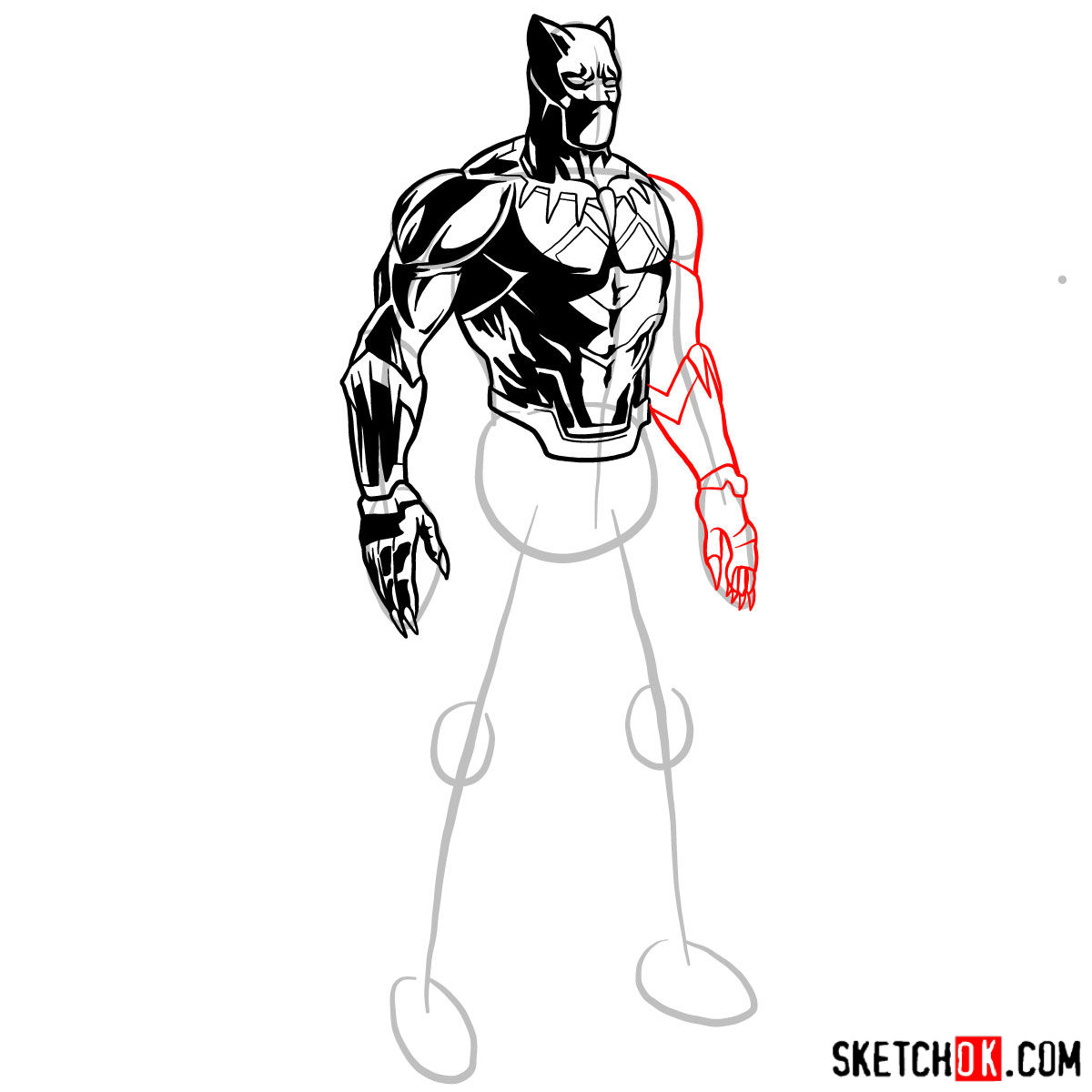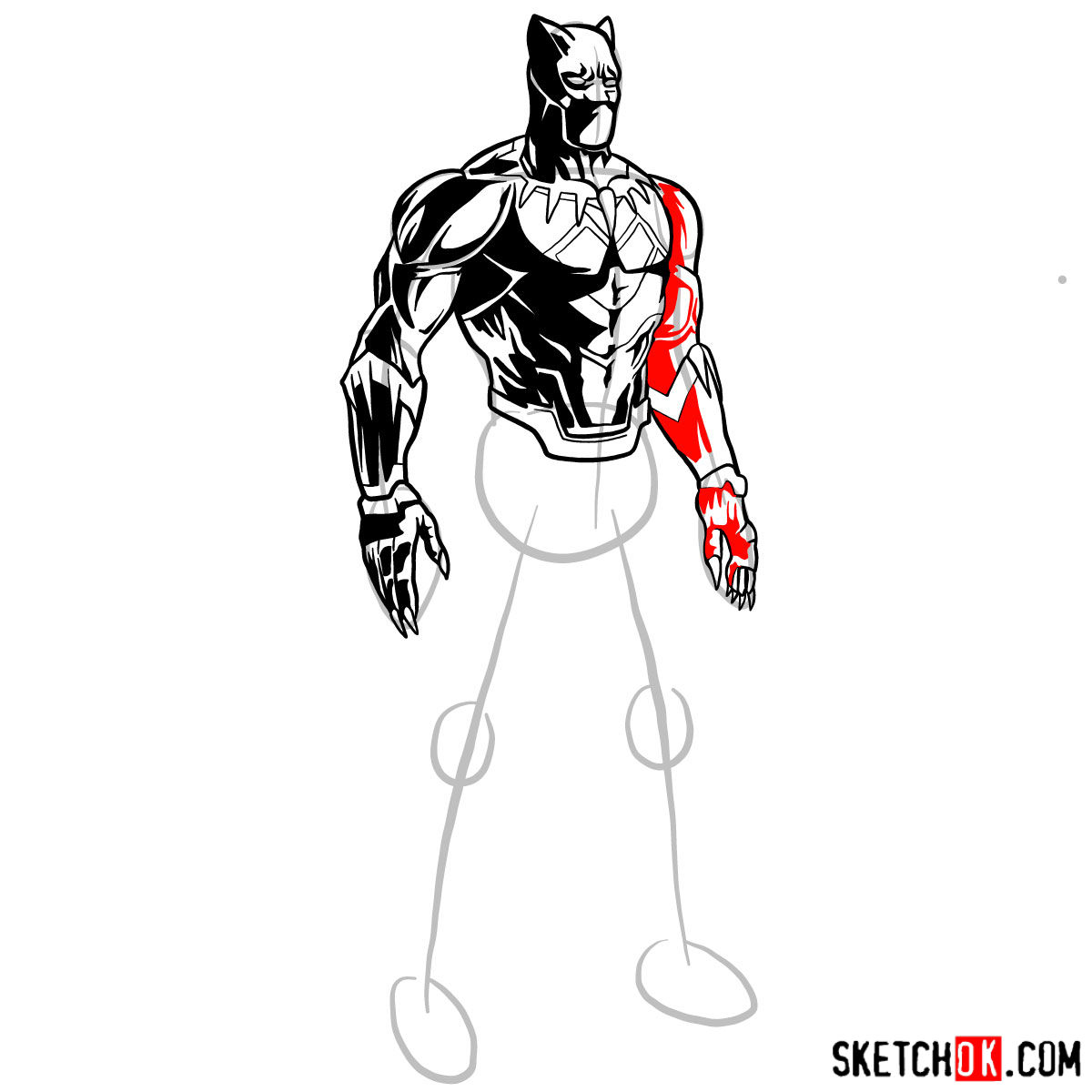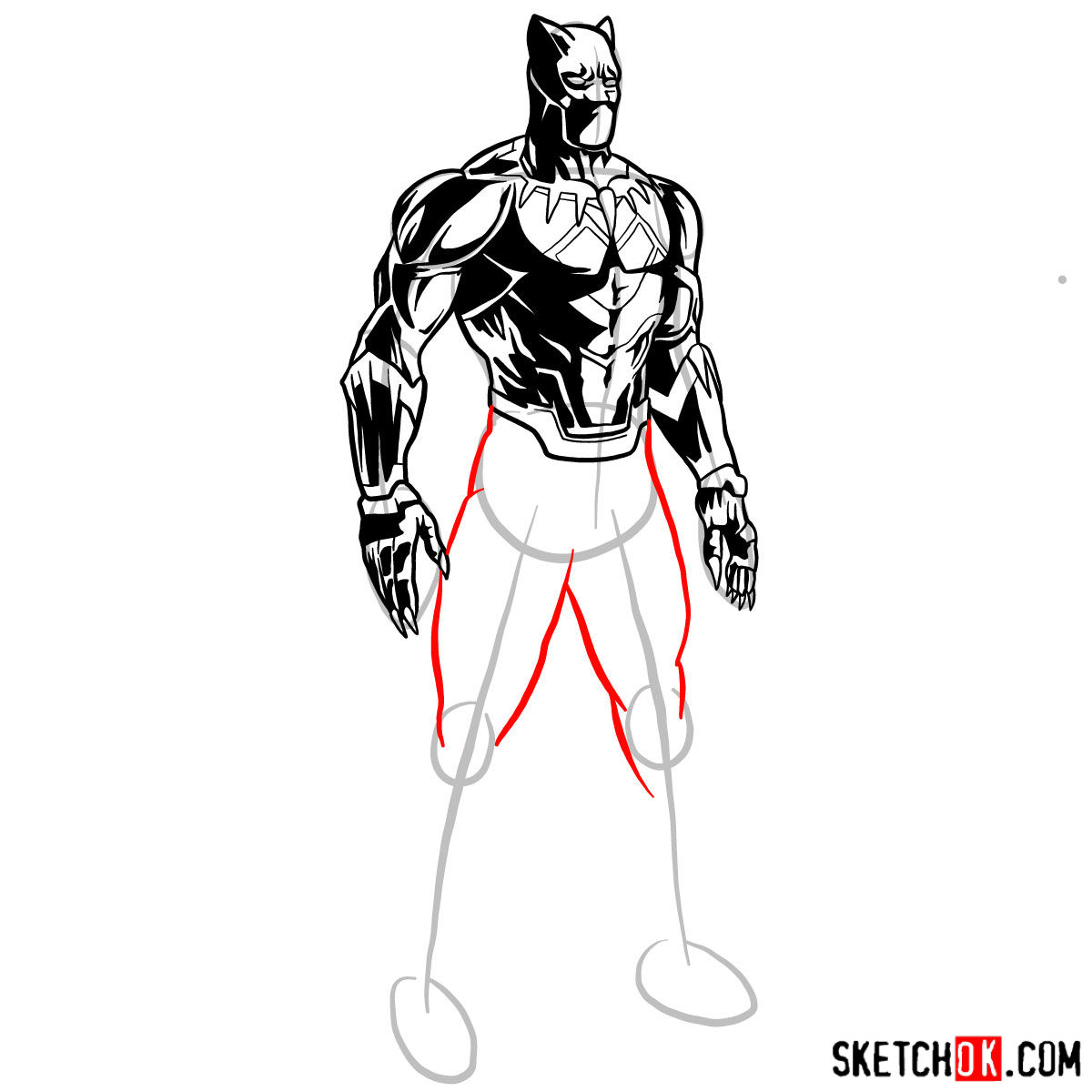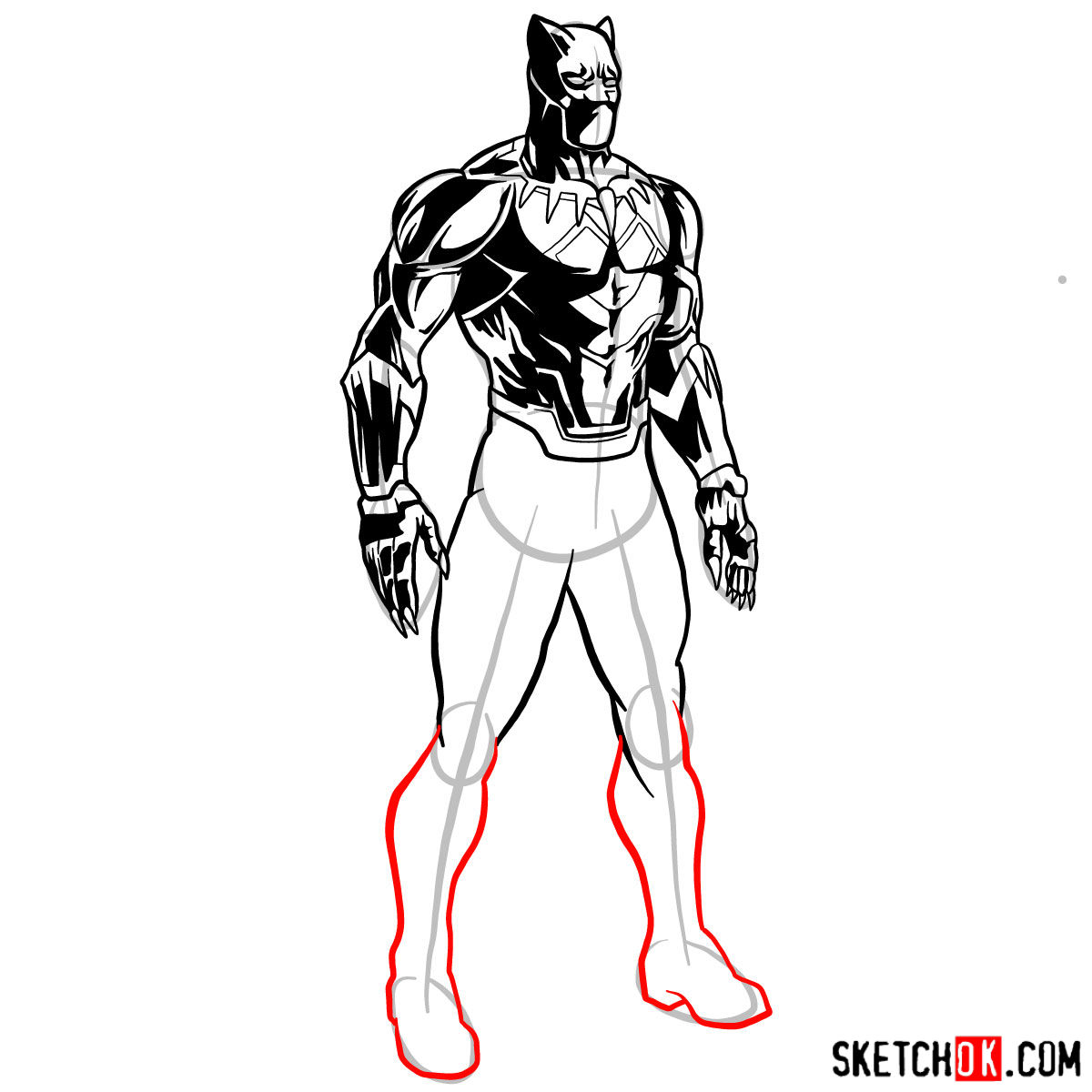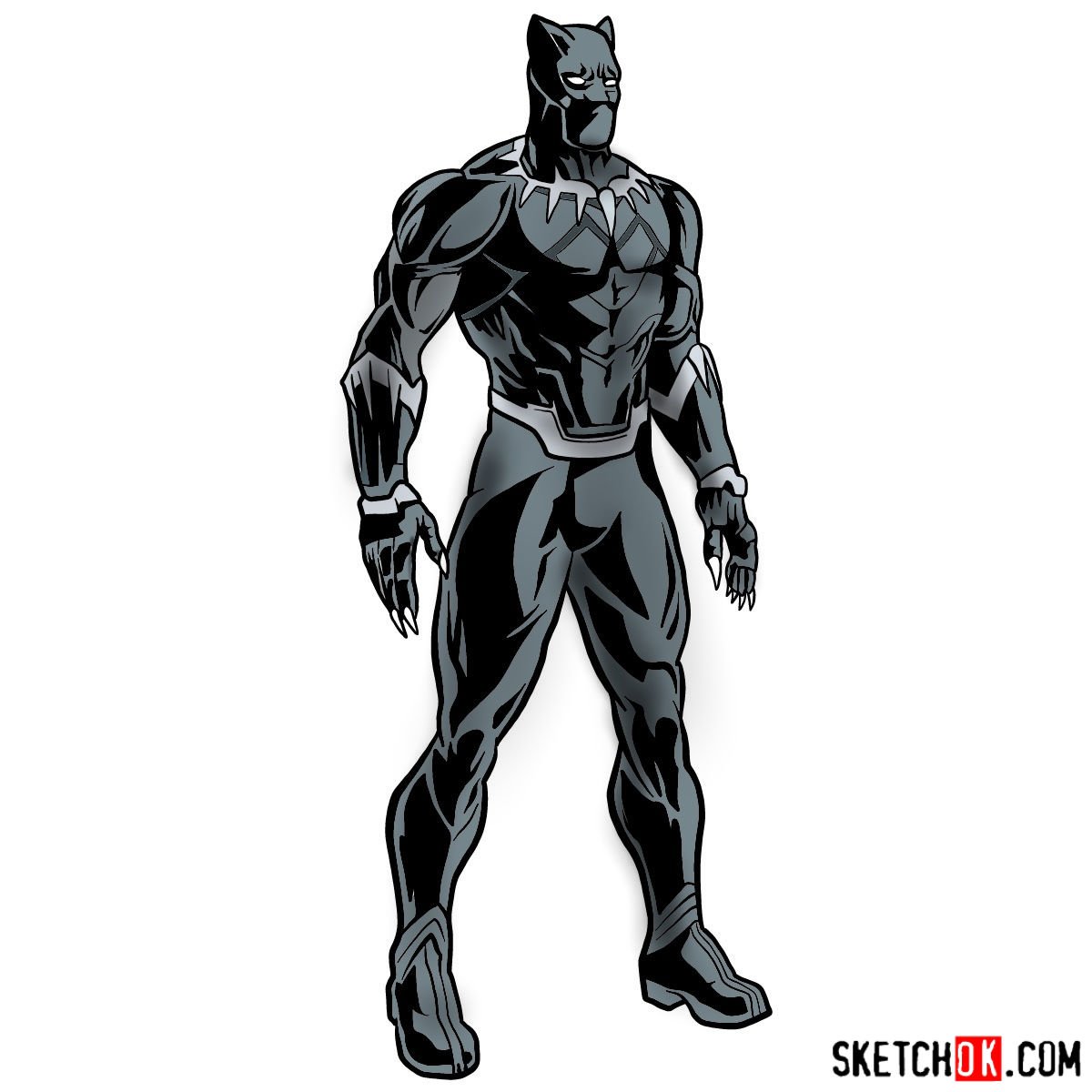 Conclusion
In conclusion, drawing Black Panther can be an exciting and rewarding experience. By following our advice and tips, you'll be able to create an impressive sketch of this iconic Marvel superhero. Remember to pay close attention to the character's proportions, focus on symmetry, use references, and practice regularly to perfect your drawing skills. And don't stop here, try drawing Black Panther in action pose.
As you continue to explore your artistic talents, don't forget to check out our other drawing guides for more inspiration and expert tips. If you enjoyed this tutorial and found it helpful, please consider supporting me on Buy Me a Coffee. Your support helps me create more content and share my passion for art with aspiring artists like you. Happy drawing!