Are you an aspiring artist and a fan of the Marvel Universe? If so, this guide on how to draw Loki, the cunning and mischievous God of Mischief, is perfect for you! With a bit of practice and patience, you'll soon be able to create an incredible Loki drawing that captures the essence of this iconic character. So grab your sketchbook and let's get started!
The Intriguing Tale of Loki
Loki Laufeyson, one of the most complex characters in the Marvel Universe, is a fascinating mix of villain, antihero, and sometimes even hero. Adopted by Odin, the ruler of Asgard, Loki is the brother of the mighty Thor. Although he hails from the realm of Jotunheim, Loki has spent most of his life in Asgard, growing up alongside Thor and battling both alongside and against him.
Throughout his journey in the comics and the Marvel Cinematic Universe, Loki has been known for his cunning, wit, and shape-shifting abilities. He has repeatedly clashed with other well-known Marvel characters like Iron Man, Captain America, and the Hulk, as well as the other members of the Avengers. Despite his villainous tendencies, Loki has also shown moments of heroism and redemption, making him a truly fascinating character to draw.
Essential Tips for Drawing Loki
Before diving into the world of Loki drawings, it's crucial to have a solid understanding of the character's design and features. Here are some valuable tips that will help you create an accurate and captivating depiction of Loki:
Research Loki's appearance: Loki has had various looks throughout his appearances in comics and films. Familiarize yourself with these different iterations to understand his unique characteristics.
Start with a basic structure: Begin your drawing by sketching the foundational shapes for Loki's head, body, arms, and legs. This will help you maintain accurate proportions and create a balanced composition.
Focus on facial features: Loki's face is an essential part of his character, often displaying his cunning and mischievous nature. Pay close attention to his eyes, eyebrows, and facial expressions to capture his personality.
Include iconic elements: Don't forget to add key details like Loki's helmet, cape, and his signature weapon, the scepter. These elements will help make your drawing instantly recognizable as the God of Mischief.
Experiment with poses and expressions: Loki is known for his dynamic and theatrical presence. Try different poses and facial expressions to bring his character to life in your drawing.
Practice and refine your skills: Like any artistic endeavor, drawing Loki requires practice and patience. Don't be discouraged if your first attempt isn't perfect – keep refining your skills and trying new techniques to improve.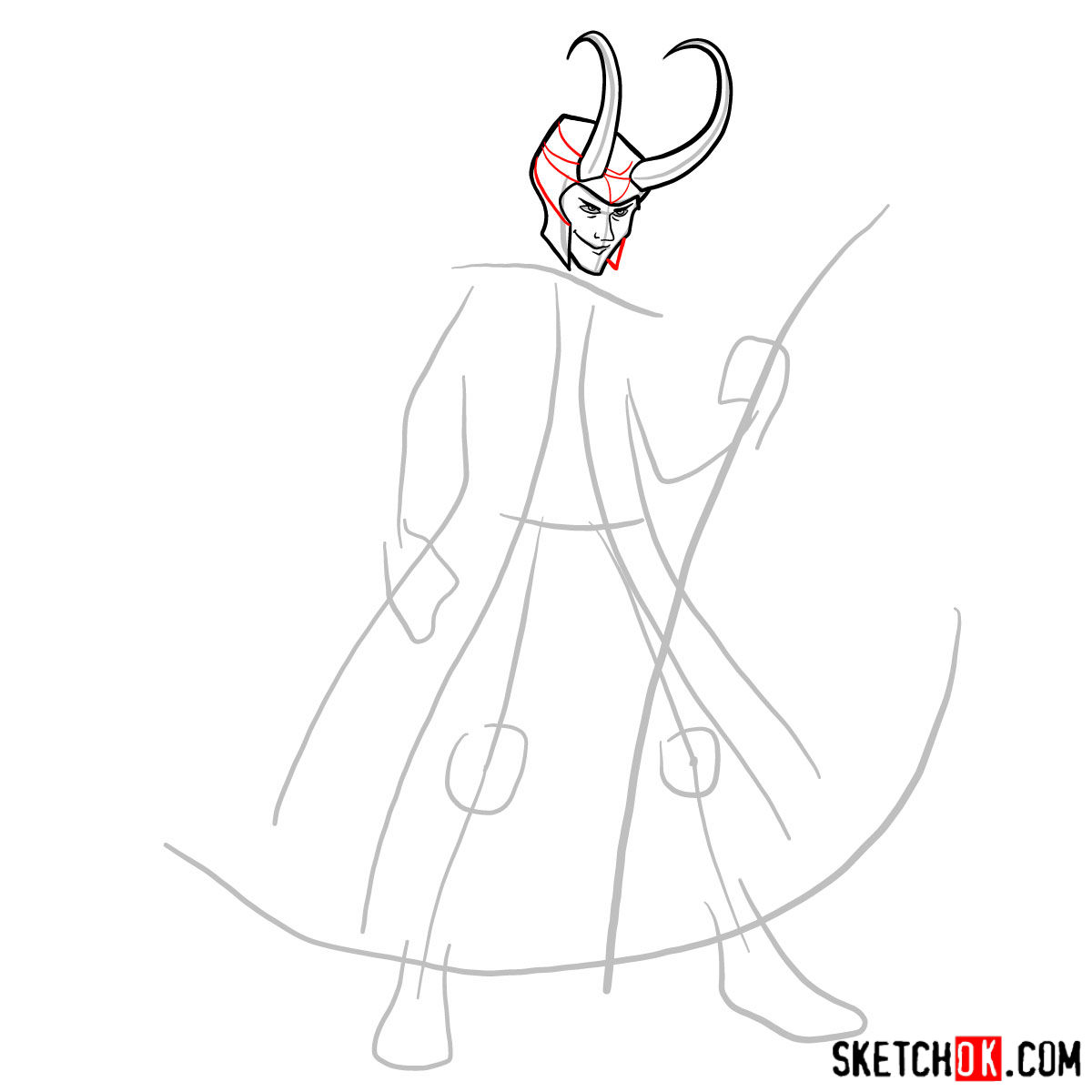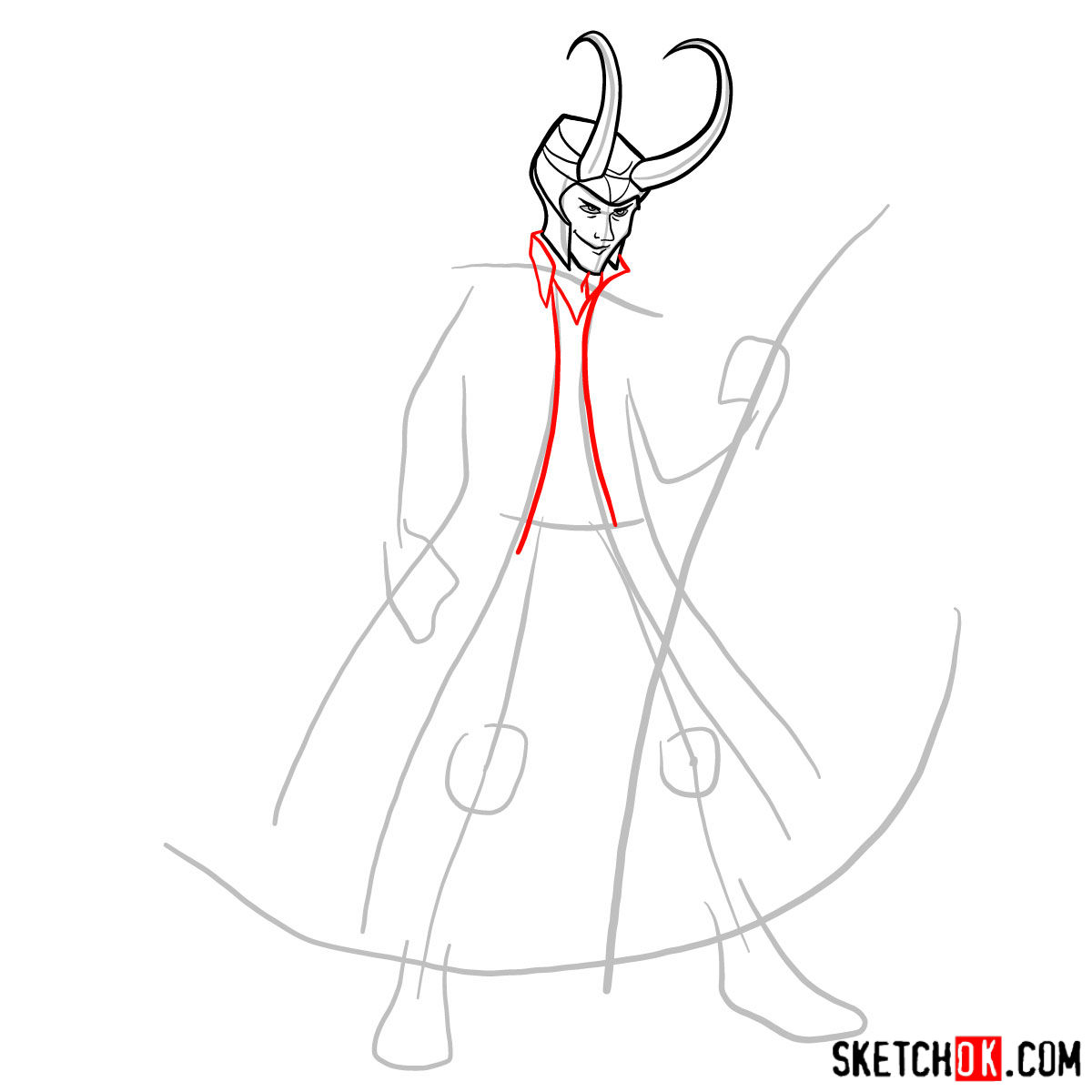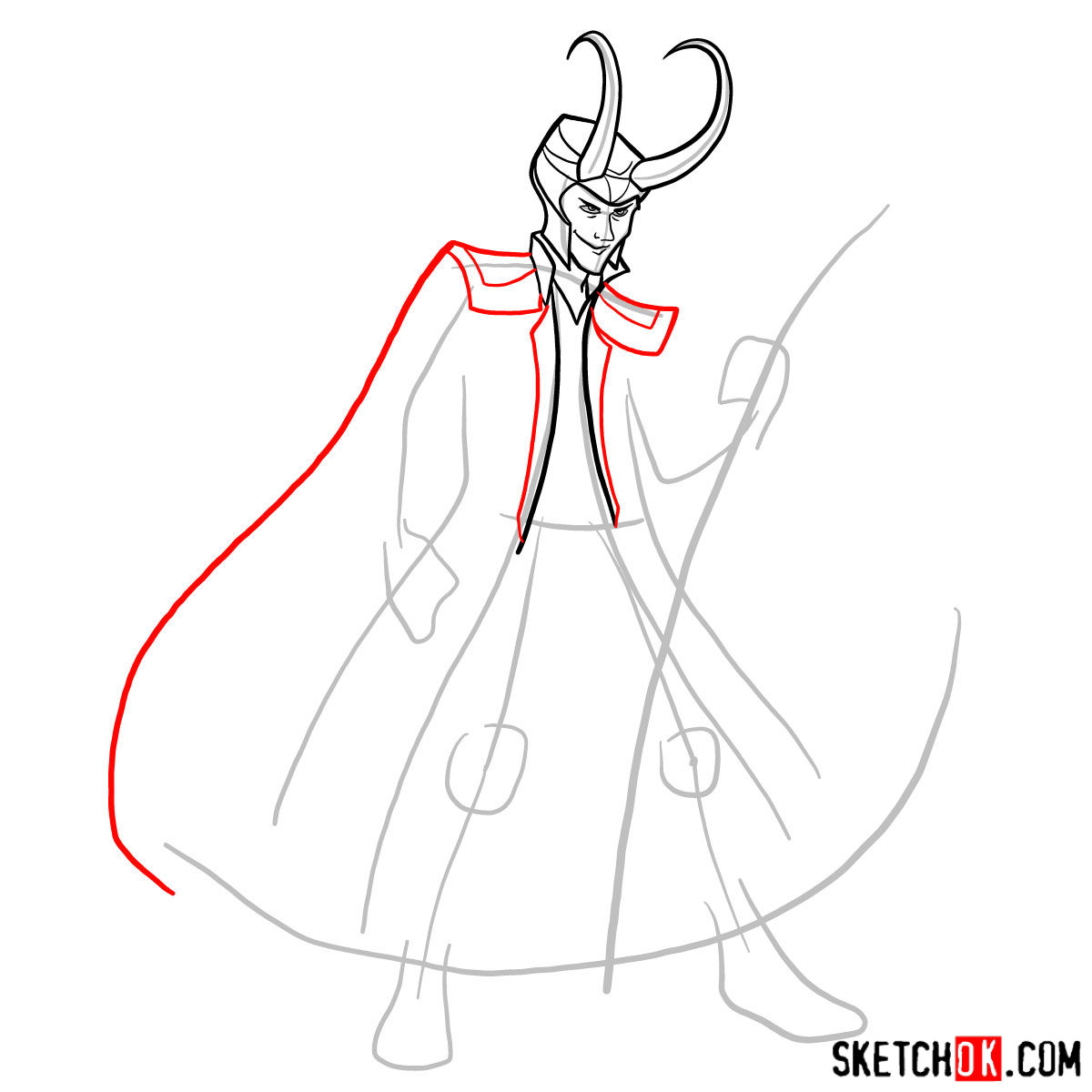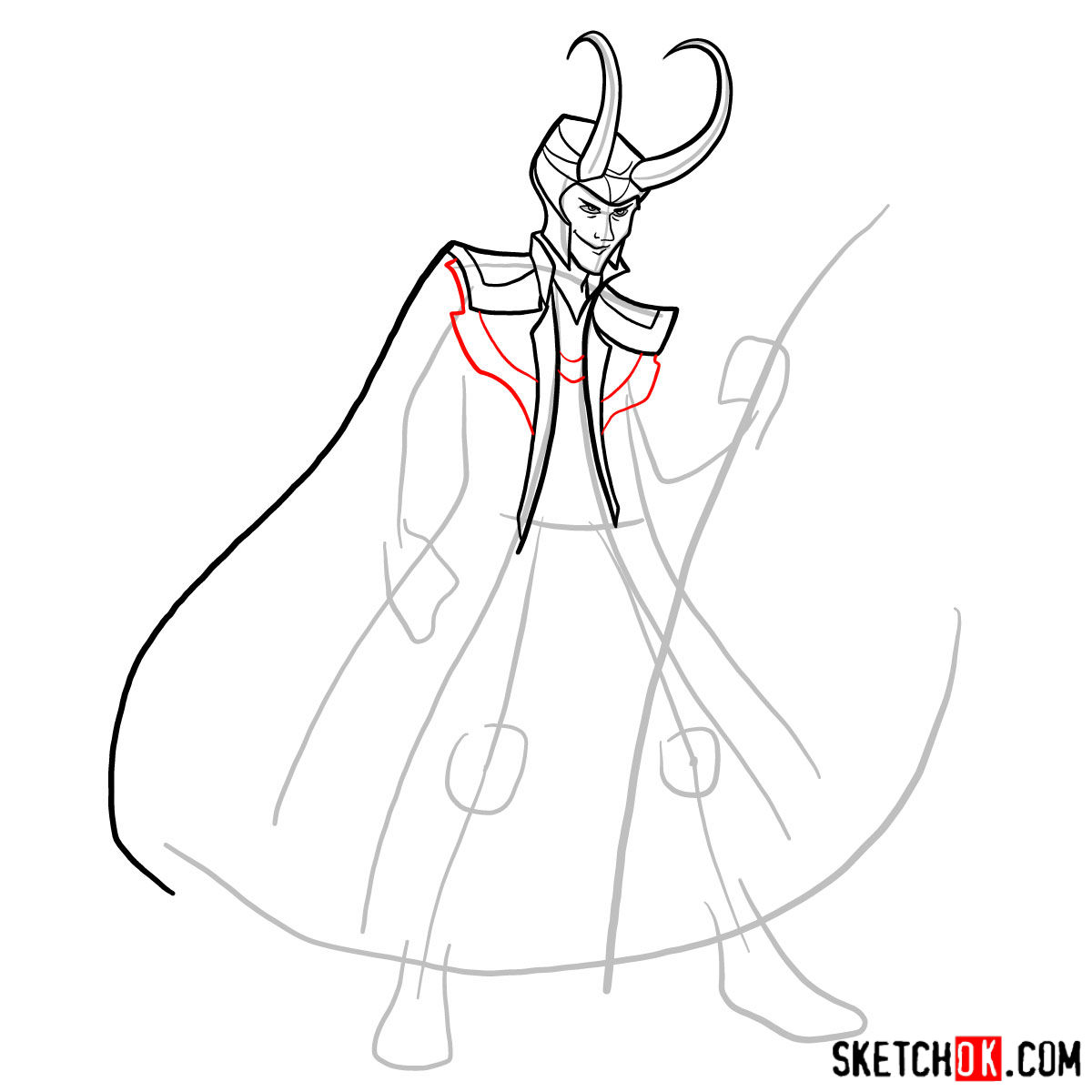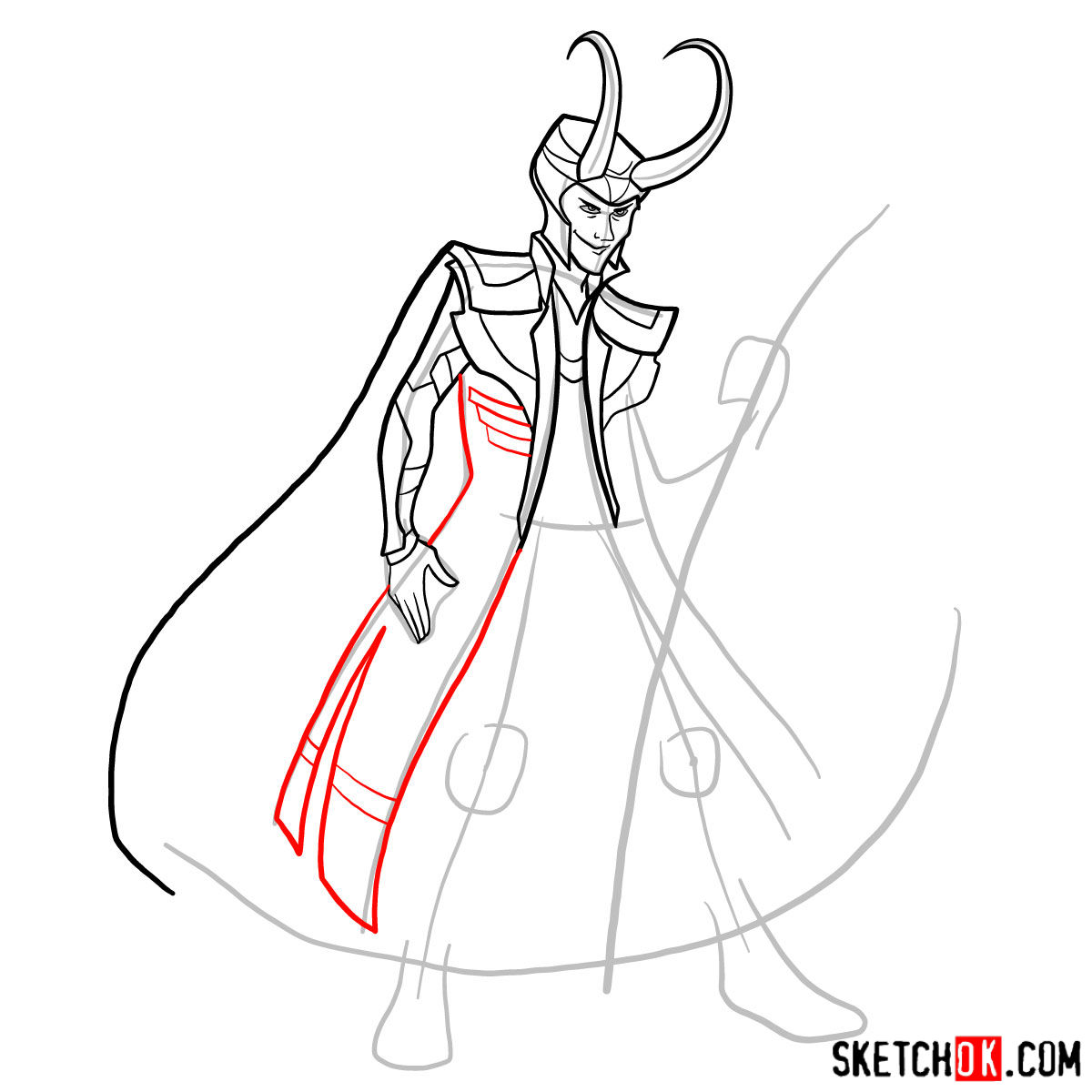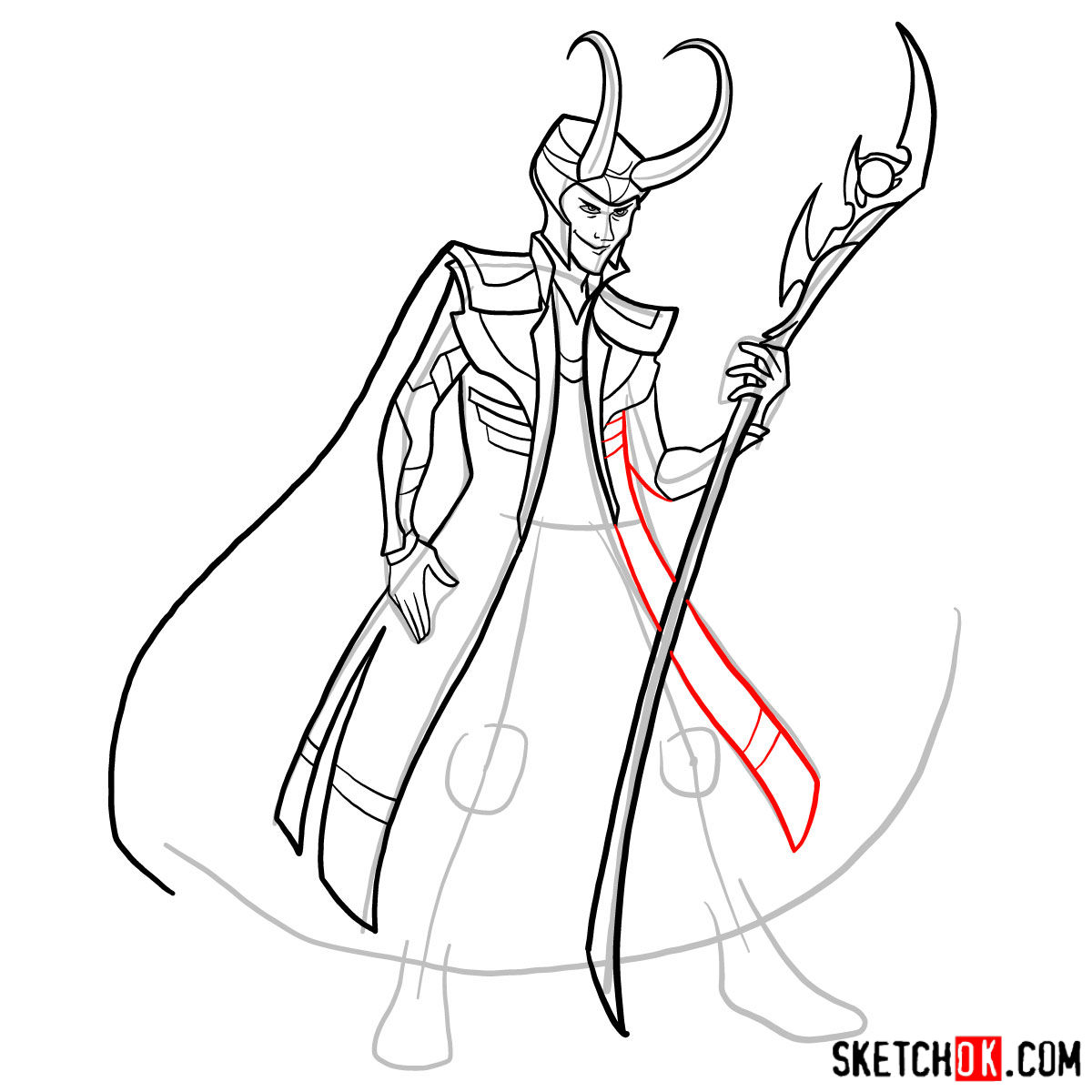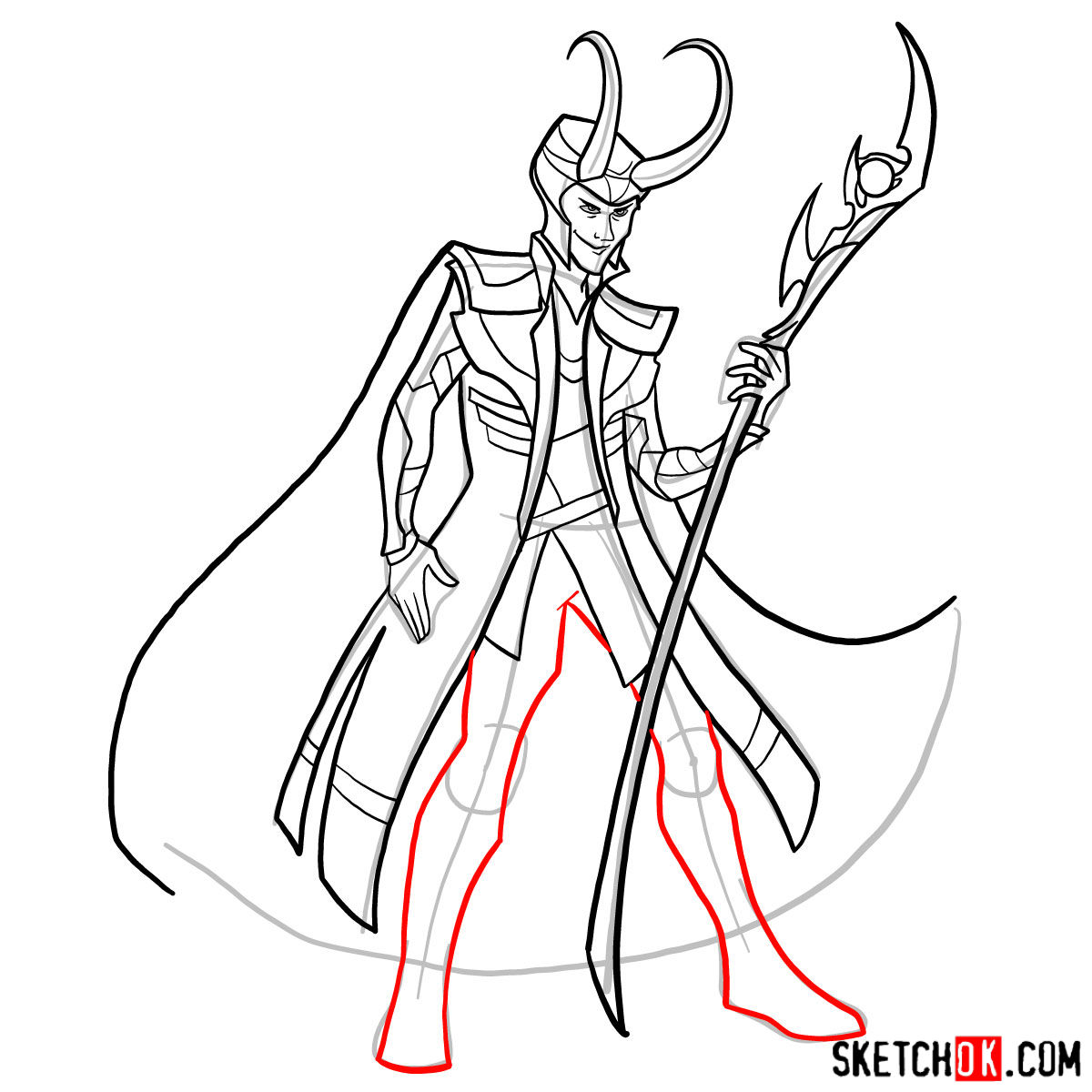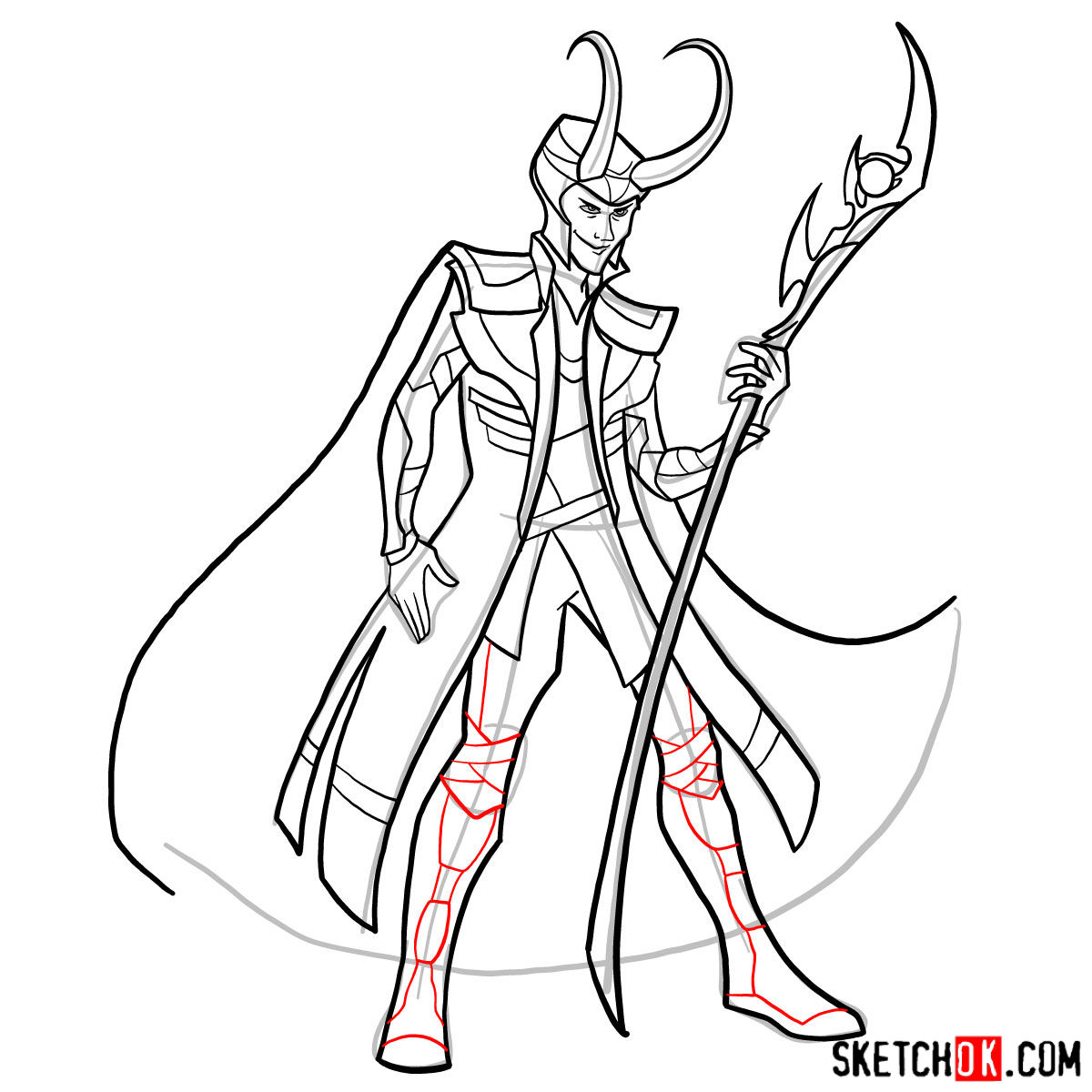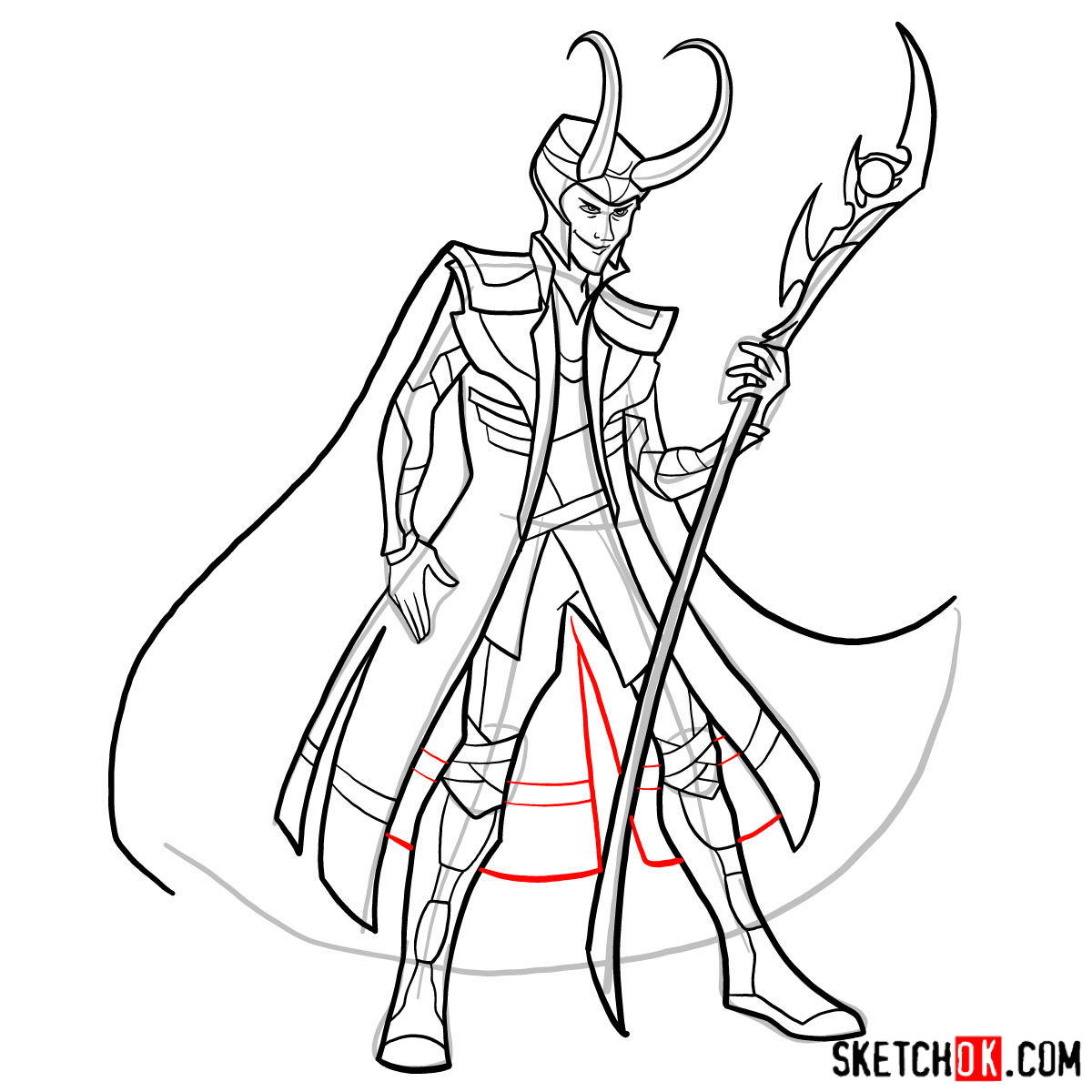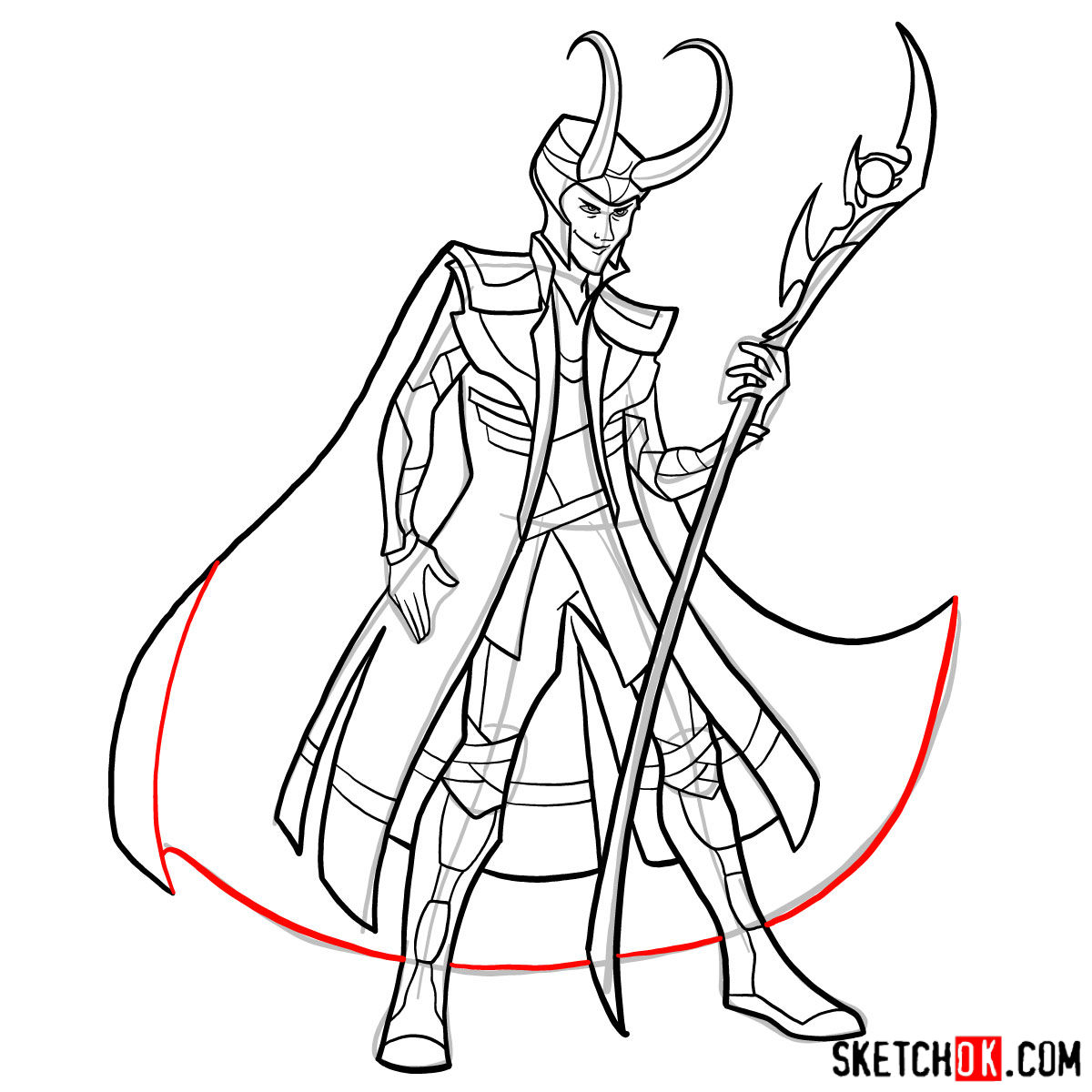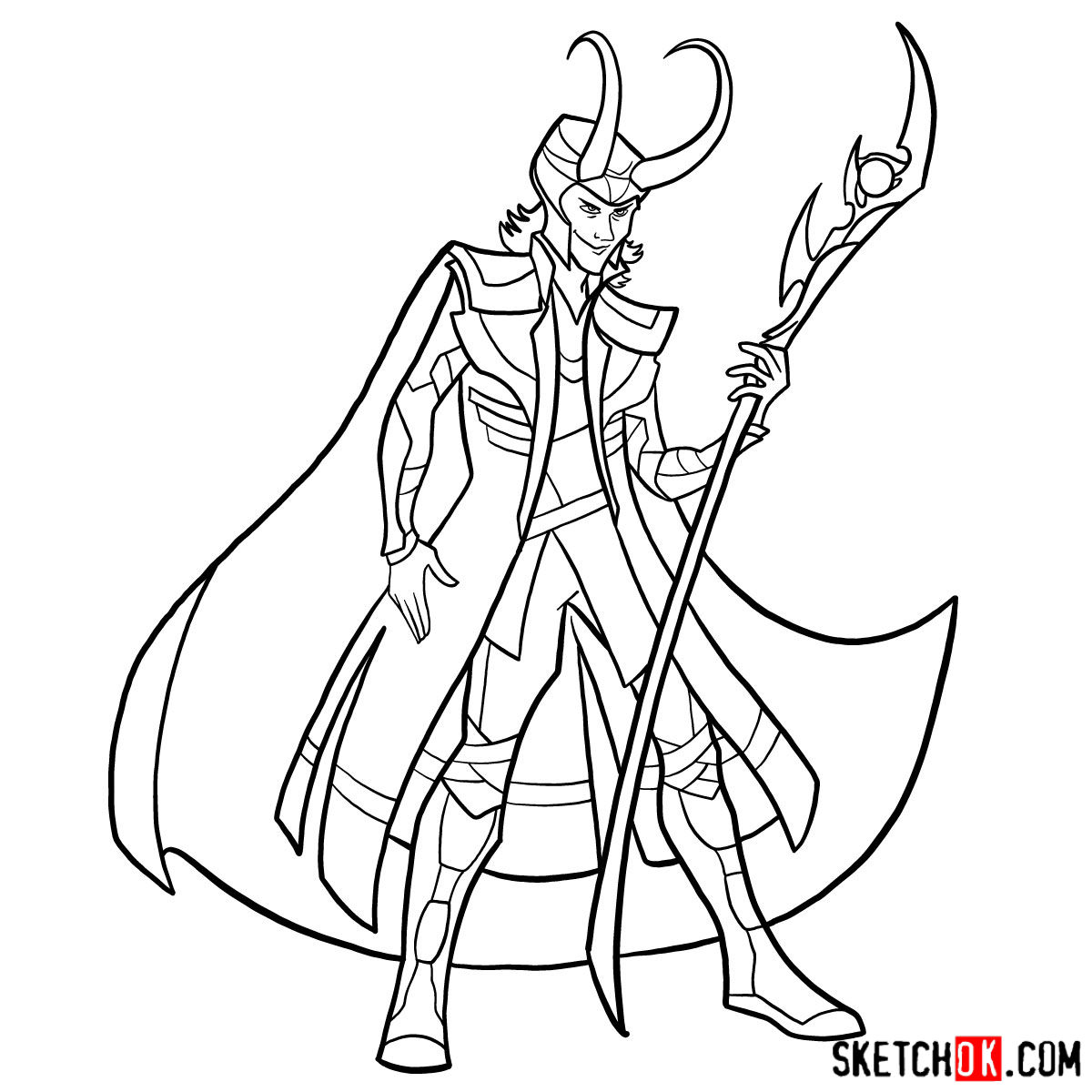 Other Marvel Characters to Draw
Once you've mastered drawing Loki, consider expanding your artistic repertoire by exploring other characters from the Marvel Universe. Here are a few fan-favorites you might enjoy sketching:
Learning how to draw Loki, the God of Mischief, can be a fun experience for any aspiring artist and Marvel fan. With persistence, practice, and attention to detail, you can capture the essence of this complex character and bring him to life on the page. Don't forget to explore other beloved Marvel characters to expand your artistic skills and enjoy the creative process. If you liked the tutorial and want to support the regular website updates, please consider buing me a coffee here. Happy drawing!